Nestled in the Saronic Gulf, Angistri is the smallest inhabited island of its group, often overlooked for its lack of extravagant mansions and bustling nightlife. However, those who venture to this quiet haven will be rewarded with crystal blue waters and serene evenings, the epitome of a peaceful Greek island experience. Most visitors come for a day trip, but staying longer allows for a deeper exploration of the island's hidden gems.
Being directly connected to Piraeus in Athens via ferries or taxi boats, Angistri is conveniently accessible and offers a refreshing escape for travellers. The island is home to just over a thousand residents, creating a quaint and tranquil setting for holidaymakers. Among the picturesque beaches, you'll find Skala, Skliri, Chalikiada, and Aponissos, all offering stunning lagoons and inviting shorelines.
Beyond the sun-kissed sands, you can immerse yourself in local culture by visiting charming villages such as Megalochori, Metochi, and Limenaria. Points of interest include the elegant Panagia Church and the captivating Lekani Lake. With its unpretentious charm and postcard-perfect natural beauty, Angistri serves as the ideal getaway for those seeking a truly authentic Greek island experience.
Getting to Angistri
Angistri is a small, quiet, and beautiful Greek island in the Argo-Saronic Gulf, lying between Aegina and Methana peninsulas. It's an ideal destination for those who wish to escape the hustle and bustle of city life and enjoy a peaceful vacation. To get to the island, you can choose between taking a ferry or hydrofoil from Piraeus Port in Athens.
By Ferry
Ferries typically depart from the port of Piraeus, offering direct connections to Angistri or stopping at Aegina first. The journey to Angistri usually takes around 1 hour and 30 minutes.
The services are operated by different companies, and the schedules and frequency may vary depending on the season. Remember to check the ferry timetable before planning your trip. The main ports on Angistri are Skala and Myli.
Some tips while choosing a ferry:
Book your tickets in advance, especially during the peak tourist season.
Check the ferry timetable for exact departure and arrival times.
Arrive at the port early to avoid any last-minute hassles.
By Hydrofoil
If you prefer a faster mode of transport, consider taking a hydrofoil from Piraeus Port to Angistri. Hydrofoils are quicker than traditional ferries and can cover the distance in approximately 1 hour. Flying dolphins or catamarans are the most common types of hydrofoils operating in the area. Like the ferries, their schedules and availability may vary depending on the season and company.
Some points to note when choosing a hydrofoil:
Hydrofoils are generally more expensive than ferries but offer a shorter travel time.
Make sure to book your tickets in advance, as hydrofoils tend to fill up quickly.
It is essential to check the hydrofoil timetable for accurate departure and arrival times.
Both ferry and hydrofoil services can get quite busy during the summer months, so make sure to plan your trip accordingly and book your tickets in advance.
Accommodation Options
Hotels and Resorts
Angistri offers a variety of hotels and resorts to suit different preferences and budgets. Some of the popular options include Rosy's Little Village, Laza Beach Inn, Kekrifalia Hotel, Aquarius Village Agistri, and Yianna Hotel. These establishments cater to various needs, ranging from family-friendly accommodations to romantic getaways.
Rosy's Little Village: A charming, family-owned hotel, offering stunning sea views and friendly service.
Laza Beach Inn: Located just steps from the beach, this hotel provides the perfect spot for beach lovers.
Kekrifalia Hotel: A stylish option with modern amenities, making it ideal for a comfortable stay.
Aquarius Village Agistri: A beautiful complex, offering a range of facilities including a pool and spa.
Yianna Hotel: A budget-friendly option, well suited for travelers seeking affordable accommodation.
Self-Catering Apartments
For those who prefer a more independent vacation experience, Angistri boasts several self-catering apartments. These accommodations allow guests to prepare their own meals and cater to their own needs. Some popular choices include:
Angistri Apartments: Offers spacious studios and apartments with fully-equipped kitchens, balconies with sea views, and easy access to the beach.
Aktaion Beach Studios: Located in Skala, these studios provide a cosy atmosphere with well-equipped kitchenettes and balconies overlooking the sea.
Mylos Apartments: Situated in Megalochori, this property offers modern apartments with kitchenettes, air conditioning, and private balconies.
Camping Sites
For visitors seeking a more nature-oriented stay, camping sites on Angistri provide a budget-friendly and rustic alternative to other accommodations. Unfortunately, there is limited information available on specific camping sites on the island. However, camping enthusiasts can still take advantage of Angistri's natural surroundings and enjoy a more adventurous vacation experience by seeking out suitable camping areas or connecting with other campers who have visited the island.
Activities and Attractions
Beaches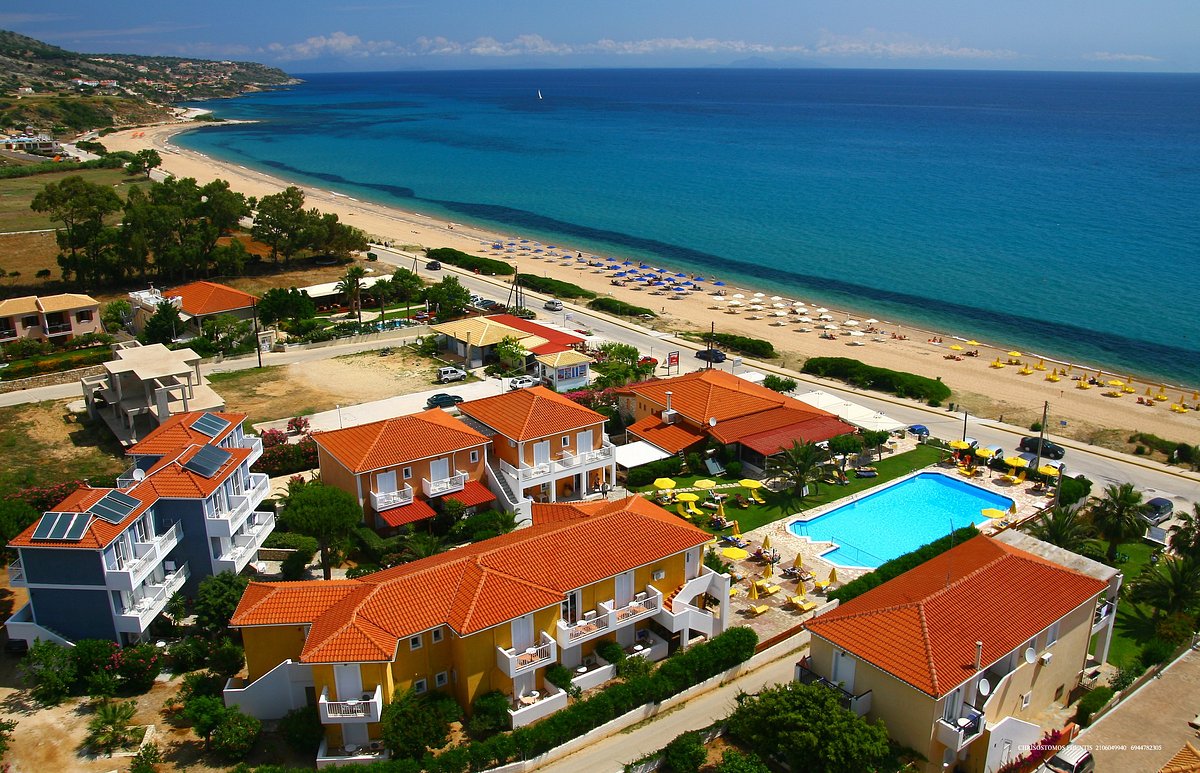 Angistri is home to some beautiful beaches that offer crystal clear waters, soft sands, and stunning views. Some of the top beaches in Angistri include:
Skala Beach: This popular beach is known for its shallow waters and golden sand. It's perfect for families and swimmers of all skill levels.
Aponisos Beach: Located on the western side of the island, Aponisos Beach is a small, secluded spot with turquoise waters surrounded by pine trees.
Chalikiada Beach: This stunning beach is only accessible by hiking or boat, making it ideal for those who enjoy a bit of adventure. The crystal-clear waters and dramatic cliffs make it a must-see.
Hiking Trails
Angistri offers visitors a chance to explore the island's beautiful natural landscapes on foot through various hiking trails. These trails provide spectacular views of the coastline, forests, and local villages. Some noteworthy hiking trails on the island are:
Konoussa Trail: This trail takes hikers through a scenic forest, leading to the hidden Konoussa Beach.
Angistri Coastal Path: A beautiful path that follows the coastline, passing through Skala and various small coves.
Megalochori to Skliri: This trail offers a combination of forest and coastal views, starting from the village of Megalochori and leading to Skliri Beach.
Cultural Sites
In addition to its natural beauty, Angistri is also rich in history and local culture. Visitors can take part in various cultural activities and visit some interesting sites, such as:
Agioi Anargyroi Church: This 19th-century church is dedicated to the patron saints of the island, and is located in the village of Megalochori.
Angistri Folklore Museum: This small museum in Megalochori village showcases traditional household items, costumes, and tools, offering a glimpse into the island's past.
Local Festivals: Throughout the year, Angistri hosts various festivals and events that celebrate local customs and traditions. Some popular events include the Feast of Agioi Anargyroi and the Fishermen's Festival.
Dining and Nightlife
Angistri offers a variety of dining and nightlife options to suit every taste. In this guide, we will explore some of the best restaurants, bars, and clubs on the island. To help you make the most of your visit, we have divided this section into three sub-sections: Restaurants, Bars, and Clubs.
Restaurants
Angistri boasts an array of restaurants, where you can enjoy rich Greek flavours and international dishes. Some popular options include:
Trattoria-Pizzeria Da Carla: This family-run Italian restaurant is famous for its delicious pizza and fresh pasta dishes, such as its scrumptious carbonara. With an extensive menu and friendly staff, you'll find something to satisfy every craving.
Toxotis Restaurant: Indulge in traditional Greek dishes like stuffed mushrooms and moussaka, which many consider the best they've ever tasted. This charming eatery offers an authentic experience with a variety of scrumptious dishes to choose from.
Copa Cabana: If you're looking for something sweet, head to this dessert bar, where you can enjoy a variety of mouth-watering treats in a laid-back atmosphere. It's the perfect way to end a meal or indulge in a craving.
Bars
The island has a vibrant bar scene, with venues ranging from laid-back beach bars to sophisticated lounges. Some popular spots include:
Quattro Beach Bar: Enjoy your favourite drinks in a wonderful and relaxing beachfront environment. This bar offers a wide variety of refreshing cocktails and beverages, as well as delicious snacks to keep you satisfied throughout the day.
Copa Cabana: In addition to being a dessert bar, it also serves as a popular spot to unwind with a drink as you soak in the island's beautiful scenery.
Clubs
While Angistri's nightlife is more low-key compared to other Greek islands, there are still several clubs where visitors can dance the night away. Though not as expansive as other locations, these few spots offer good music, vibrant atmospheres, and a fun time for visitors who want to make the most of their evenings on the island.
Local Tips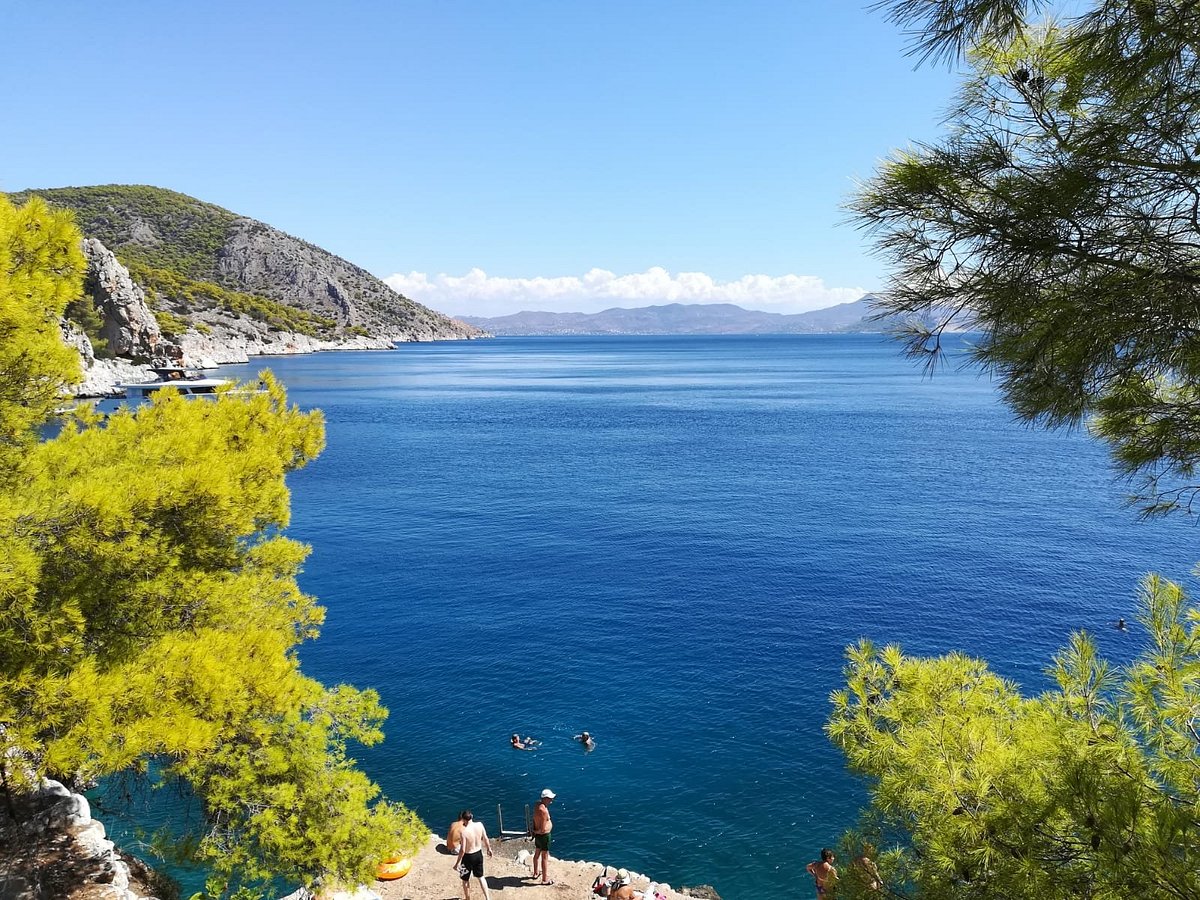 Best Time to Visit
The ideal time to visit Angistri, a small and picturesque island in Greece's Saronic Gulf, is between April and October. During this time, you can expect pleasant weather and sunny days, perfect for enjoying the island's stunning beaches and clear blue waters.
April to June: This period offers mild temperatures, perfect for exploring the island and participating in outdoor activities without the scorching summer heat.
July to August: Peak season in Angistri, with an increase in tourists and higher temperatures. While it is the busiest time on the island, it also offers the best opportunity for experiencing the vibrant nightlife.
September to October: As the peak season winds down, these months offer a less crowded and more relaxed atmosphere while still providing warm weather and ample sunshine.
Budget Considerations
Angistri is a relatively affordable destination compared to other popular Greek islands, yet considering factors like accommodation, transportation, and daily expenditures can make your trip even more budget-friendly.
Accommodation: Seek out budget-oriented lodging options such as guest houses, budget hotels, or Airbnb rentals. Prices can range from £30 to £50 per night, with more luxurious options available for a higher price.
Transportation: The island's compact size makes it easily walkable, though renting bicycles or scooters can be a convenient option for those wishing to explore further. A day's rental can cost between £5 to £15.
Food: Dining out at the island's tavernas and restaurants can be relatively affordable, with a meal ranging from £10 to £20 per person. Opting for cheaper alternatives, such as gyros or souvlaki from street vendors, can significantly reduce your daily food costs.
Activities: Many of the island's attractions, such as beaches and cultural centres, are free or modestly priced. Factor in the costs of entry fees, boat trips, or activity rentals when planning your daily budget.
Born and raised on the sun-drenched island of Crete, Sofia Mavromatis is a seasoned traveler and writer with a deep-rooted love for Greece's vibrant culture, stunning landscapes, and rich history.