Nestled at the foot of Mt Profitis Ilias, Eleousa is a quaint village on the beautiful island of Rhodes, Greece. Known for its verdant surroundings, the village invites visitors to step back in time and explore a piece of history that has remained largely untouched since its abandonment after World War II. The fresh mountain air, combined with the idyllic charm of the dilapidated buildings, captivates travellers seeking a serene and unique adventure away from the bustling tourist hotspots.
Among the attractions in Eleousa, the historical site of Campochiaro stands out, offering a glimpse into the village's past as a thriving market community. Visitors can wander around the site and admire the remnants of the once-vivid market building, imagining the bustling energy that used to fill the area. Another intriguing stop is the Agios Nikolaos Fountoukli, a small church featuring aged frescos that retain their sense of beauty and poignancy.
When planning a visit to Eleousa, it is advisable to wear suitable footwear and exercise caution, particularly when travelling with young children, as some structures may be unstable. With a blend of history, tranquillity, and natural beauty, Eleousa provides a fascinating escape from the conventional tourist trails, offering an immersive experience of Rhodes island's rich past.
Getting to Eleousa
Eleousa is a beautiful village situated in the verdant part of Rhodes island, at the foot of Mt Profitis Ilias. In this section, we'll discuss the various ways to reach Eleousa, including by air, sea, and public transportation.
By Air
The best way to travel to Eleousa by air is to land in Rhodes International Airport (RHO), located in Paradisi, about 29 kilometres from Eleousa. Numerous airlines operate regular flights to Rhodes from many European cities, particularly during the tourist season.
By Sea
For those who prefer travelling by sea, embark on a journey to the Port of Rhodes. Several ferry services link Rhodes to the other Greek islands, mainland Greece, and even destinations in Turkey. From the port, Eleousa is only a 32-kilometre drive away.
Public Transportation
Once you've arrived in Rhodes, you can use the local public bus service called KTEL to reach Eleousa. Buses operate from Rhodes Town to Eleousa, and the ride takes roughly 1 hour. To make your trip more convenient, check the KTEL Rhodes website for updated bus schedules and plan your journey accordingly. Keep in mind the bus service frequency might vary during peak tourist seasons and on weekends.
Accommodation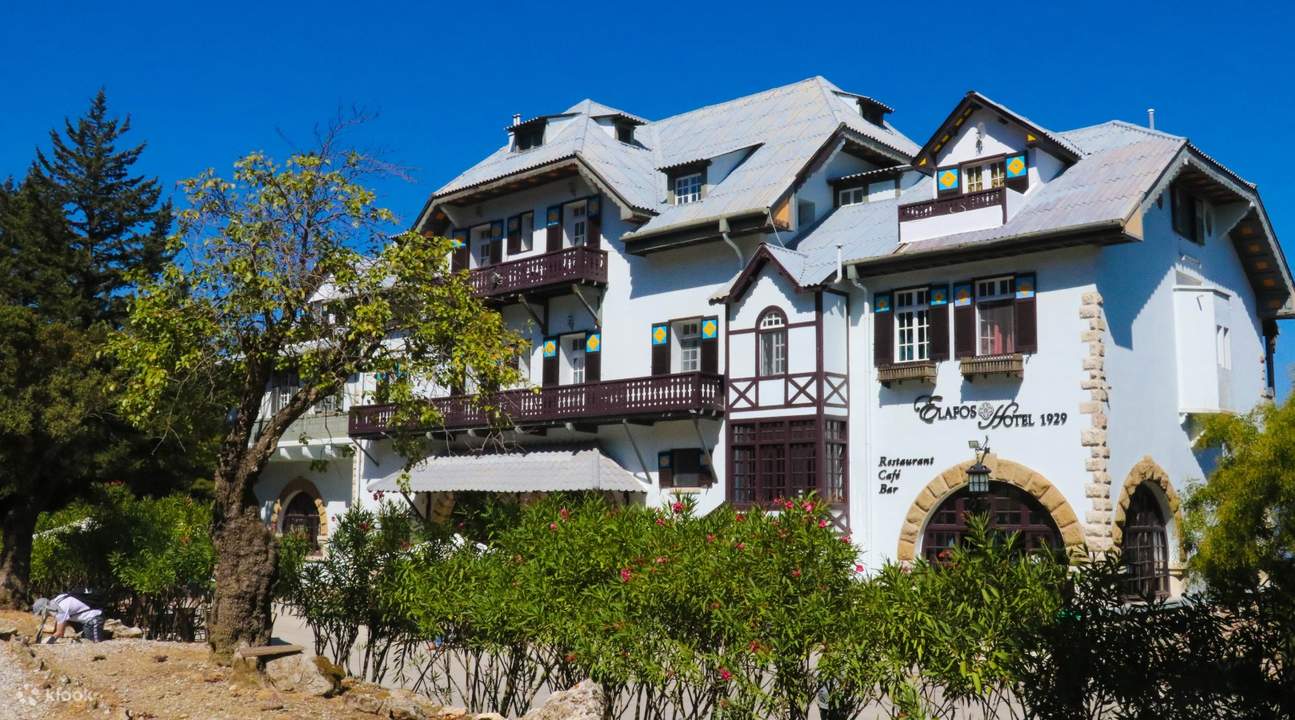 Hotels
Eleousa offers several hotel options for travellers visiting the area. The best hotels in Eleousa can be found on TripAdvisor, offering reviews, candid photos, and pricing information to help you select the perfect accommodation for your stay. Among the recommended hotels, you will find a variety of choices depending on your preferences and budget.
Guesthouses
In addition to hotels, Eleousa also provides guesthouses for a more intimate and personalised experience. These establishments typically offer bed-and-breakfast accommodations, allowing you to start your day with a delightful meal before exploring the beautiful surroundings of Eleousa. Choosing a guesthouse can enable you to engage with locals and fellow travellers alike, enhancing your overall experience.
Vacation Rentals
For those seeking more independence and privacy during their visit, vacation rentals are available in Eleousa. These rentals come in different sizes and styles, catering to families, couples, and solo travellers. Booking.com lists several vacation rentals options in Eleousa, ensuring that you have access to a comfortable and well-equipped home base during your stay. Some of these rentals even offer unique experiences, such as glamping at the VinSan Wellness Centre, which includes a fitness centre, garden, terrace, and spacious tent accommodations.
Attractions
Historical Sites
At the heart of Eleousa, you'll find the enchanting Campochiaro, a historic site built by the Italians during World War II in 1935. Now in ruins, this site offers a glimpse into the past and showcases the former presence of Italian dictatorship. As the second most popular thing to do in Eleousa, visitors are drawn to the eeriness and historical significance of Campochiaro.
Another fascinating historical site is Agios Nikolaos Fountoukli, an architectural wonder and religious site. This small church by the side of the road features ancient frescoes and serves as a reminder of the region's rich religious history.
Museums
Although Eleousa is a small village primarily known for its historical sites and natural beauty, the nearby Rhodes Island offers a wealth of museums for those interested in art, history, and cultural heritage. Some noteworthy museums include:
The Archaeological Museum of Rhodes, which houses artefacts dating back to the Classical, Hellenistic, and Roman eras.
The Museum of Modern Greek Art, featuring a collection of contemporary Greek artists' works.
The Folklore Museum, where you can explore traditional costumes, tools, and handicrafts from the island's rich cultural history.
Natural Wonders
Situated at the foot of the verdant Mt Profitis Ilias, Eleousa is surrounded by lush forests and breathtaking landscapes. A popular outdoor attraction is the hiking trail through the forest and the abandoned village. This trail offers an opportunity to explore the stunning natural beauty of the area, with opportunities for birdwatching and photography.
Additionally, the nearby Symi Island is also worth exploring, with its charming fishing village, crystal-clear waters, and pristine beaches. A popular activity is taking a boat trip to Symi, with a swimming stop at the picturesque St George Bay.
Dining and Nightlife
Local Cuisine
In Eleousa, visitors will have the opportunity to enjoy traditional Greek cuisine with a focus on fresh and locally sourced ingredients. Typical dishes include:
Souvlaki: Marinated and grilled meat skewers, typically served with pita bread, tzatziki sauce, and fresh vegetables
Moussaka: A baked dish made with layers of eggplant, minced meat, and béchamel sauce
Dolmades: Stuffed grape leaves with a mixture of rice, herbs, and sometimes minced meat
Spanakopita: A savoury pastry filled with spinach and feta cheese
These dishes and more can be found at the various restaurants and tavernas in Eleousa.
Restaurants
Eleousa offers a range of dining options for visitors, aimed to satisfy even the most discerning of palates. Some of the top choices include:
Taverna Perama: A traditional Greek taverna known for its warm and friendly atmosphere, serving classic dishes and a good selection of local wines
Outo Steki: Another local favourite, this restaurant offers a cosy setting and an authentic taste of Greek cuisine
While there may be a limited number of restaurants in the area, visitors can also explore neighbouring towns and villages for more options.
Bars and Clubs
Nightlife in Eleousa is generally low-key and centred around casual bars and tavernas where visitors can enjoy a drink and chat with locals. Some popular establishments for a laidback evening include:
Rodo Bar: A quaint bar with a relaxed atmosphere, offering a variety of local beers, wines, and cocktails
To Kanoni: Situated near the main square, this inviting bar is a great spot to unwind with a refreshing drink.
For those seeking a more lively nightlife experience, it is recommended to venture to the larger towns and cities on Rhodes, such as Rhodes Town or Faliraki, which are known for their bustling bars and vibrant nightlife scene.
Outdoor Activities
Hiking Trails
The scenic mountain routes around Eleousa offer opportunities for exploring the natural beauty of Rhodes island. As you embark on your journey, you may even encounter the dama-dama deer crossing forest paths. The terrain is diverse, providing hikers of all skill levels with an engaging and enjoyable experience. Make sure to bring appropriate footwear and plenty of water.
Beaches
Although Eleousa itself does not have any beaches, its central location on Rhodes Island allows for easy access to stunning coastal spots. Do some research beforehand and choose the beach that best suits your preferences, whether you're seeking a peaceful escape or a lively atmosphere. Some nearby beaches to consider include Tsambika Beach, Ladiko Beach, and Agathi Beach.
Water Sports
While Eleousa serves as a great starting point for nature lovers seeking land-based activities, water sports enthusiasts can easily travel to nearby coastal areas to engage in various water-based pursuits. Popular options range from snorkelling and diving to windsurfing and jet-skiing. Many neighbouring towns and beach destinations offer equipment rentals and lessons for those new to water sports.
In summary, Eleousa and its surrounding areas provide plenty of opportunities for outdoor activities, spanning from hiking to beach outings and water sports. Make sure to plan ahead to fully experience everything these lovely locations have to offer.
Shopping
Local Markets
Eleousa is a small village with a rich history, and while it may not have bustling local markets, it still offers unique shopping experiences for visitors. The nearby village of Archangelos is home to a traditional market where you can find local products such as honey, olive oil, and ceramics. If you're looking for fresh produce, it's worth visiting the weekly markets in the surrounding towns and villages.
Souvenir Shops
When visiting Eleousa, you can find unique souvenirs to take home and remember your trip. Some of the local shops offer handmade items and artisan products, such as ceramics, textiles, and embroidered goods. Additionally, typical Greek souvenirs like worry beads (komboloi), evil eye charms (mati) and olive wood products can also be found, making for perfect gifts and keepsakes to bring back to your loved ones.
Art Galleries
Although Eleousa is not well-known for its art scene, the nearby city of Rhodes offers a range of art galleries that showcase the work of local and international artists. If you're interested in discovering contemporary Greek artists, there are various galleries in the Old Town of Rhodes that are definitely worth a visit. So, while Eleousa may not have an abundance of art galleries, the stunning surrounding areas provide opportunities for art enthusiasts to explore and appreciate local talent.
Tips for Travellers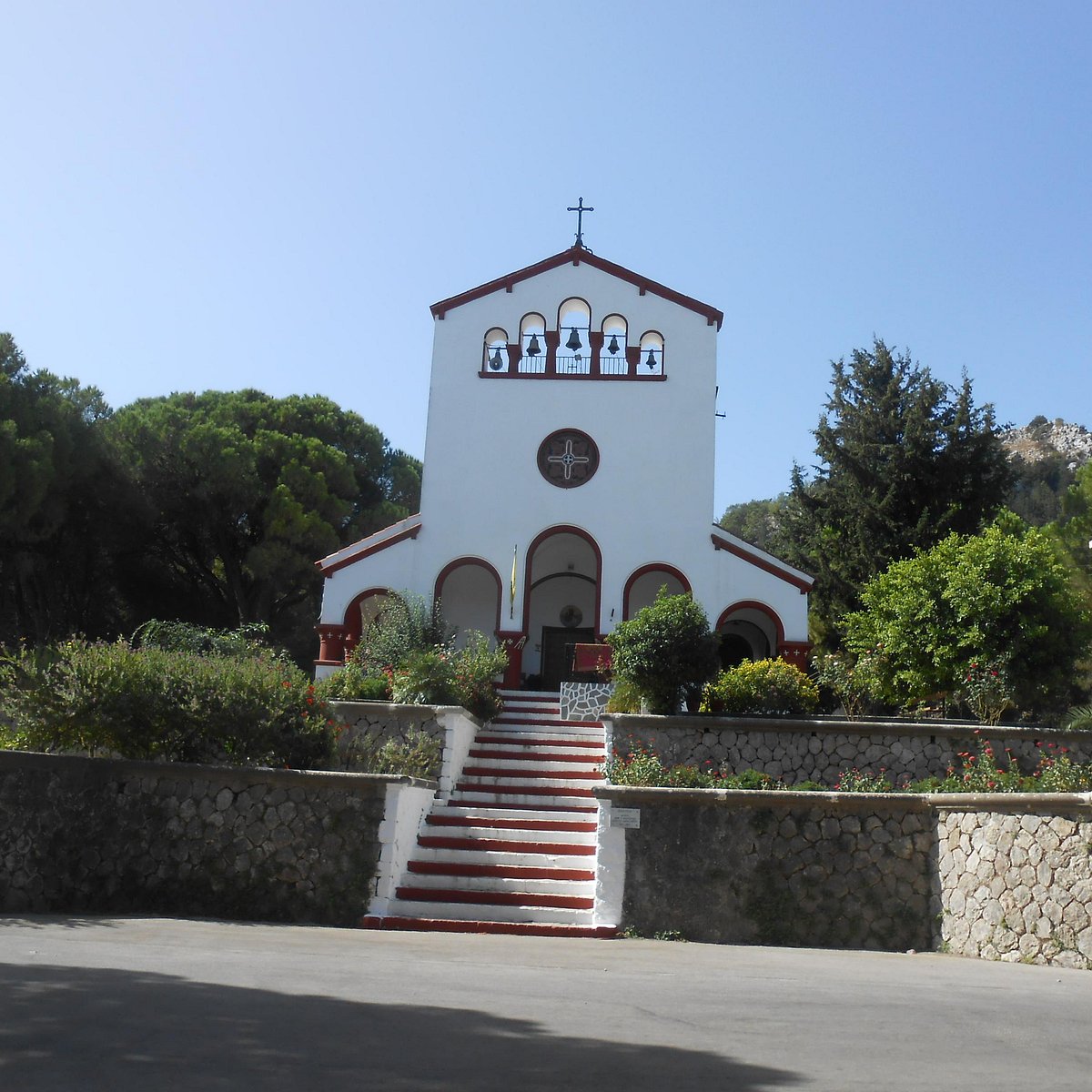 Local Customs
When visiting Eleousa, it's important to be respectful of Greek customs and traditions. Some tips to remember include:
Dress modestly, especially when visiting religious sites or smaller villages.
Show gratitude to the locals by learning basic Greek phrases, such as "thank you" (efcharisto) and "please" (parakalo).
Be aware of afternoon siestas, known as "mesimeri," as many businesses may close during this time.
Safety and Security
To ensure a safe and enjoyable trip to Eleousa, keep these tips in mind:
Be cautious around abandoned buildings in the area, as some may have structural issues.
Be aware of your surroundings and take the necessary precautions to prevent pickpocketing or theft, especially in popular tourist areas.
Ensure that you have valid travel insurance before embarking on your trip.
Currency and Payments
In Eleousa, and throughout Greece, the official currency is the Euro (€). To make your trip as smooth as possible:
Use local banks or reputable currency exchange centres for exchanging money, as they generally have better rates.
Carry cash, especially in smaller establishments or remote areas, as they may not accept credit or debit cards.
It is customary to tip in restaurants, with 10% being an acceptable average tip. However, tipping is not always expected, so use your discretion based on the service provided.
Conclusion
Visiting Eleousa village is a unique experience that offers visitors a glimpse into the past, surrounded by verdant landscapes and pure country air. The village is located at the heart of one of the most lush parts of Rhodes island, making it an ideal starting point for exploring the region's beautiful countryside.
History enthusiasts will be particularly drawn to the derelict Italian sanatorium and the impressive Italian aqueduct above the village. As you wander through the streets of Eleousa, it is easy to imagine the bustling community that once thrived here before it was abandoned after World War II.
Nature lovers can begin their Rhodes nature discovery in Eleousa, where they might even be fortunate enough to see the rare dama-dama deer crossing forest routes. Moreover, Eleousa lies at the beginning of a scenic mountain route, known for its picturesque views and abundant flora.
Although some buildings in Eleousa are in a dilapidated state, visitors should still take care while exploring, particularly those with young children. When visiting the village, remember to bring along a camera to capture the beauty of both the remnants of the past and the stunning landscapes that make Eleousa a must-visit location on Rhodes island.
In essence, Eleousa offers a blend of history, nature, and tranquillity, providing visitors with a memorable and enriching experience.