Nestled in the heart of Rhodes, Greece, Dimilia is a quaint village that offers visitors a chance to experience authentic Greek culture. Away from the bustling tourist hotspots, Dimilia's serene atmosphere and picturesque surroundings provide the perfect opportunity to unwind and reconnect with nature. The village boasts a rich history, beautiful landscapes, and a warm, welcoming community, offering a unique and memorable travel experience.
When visiting Dimilia, travellers can explore the scenic landscapes and indulge in local delicacies at the nearby taverna Fountoukli. Named after its location, this taverna offers a true mountain dining experience for both lunch and dinner. As you make your way through the village, you'll have the opportunity to immerse yourself in the local culture, learning more about the traditions and way of life in this charming destination.
In addition to its captivating charm, Dimilia also serves as an excellent base for discovering the surrounding regions and other hidden gems on Rhodes. With plenty to see and do, your visit to Dimilia promises to be an unforgettable adventure, leaving you with fond memories and a desire to return once more to this delightful piece of paradise.
Getting to Dimilia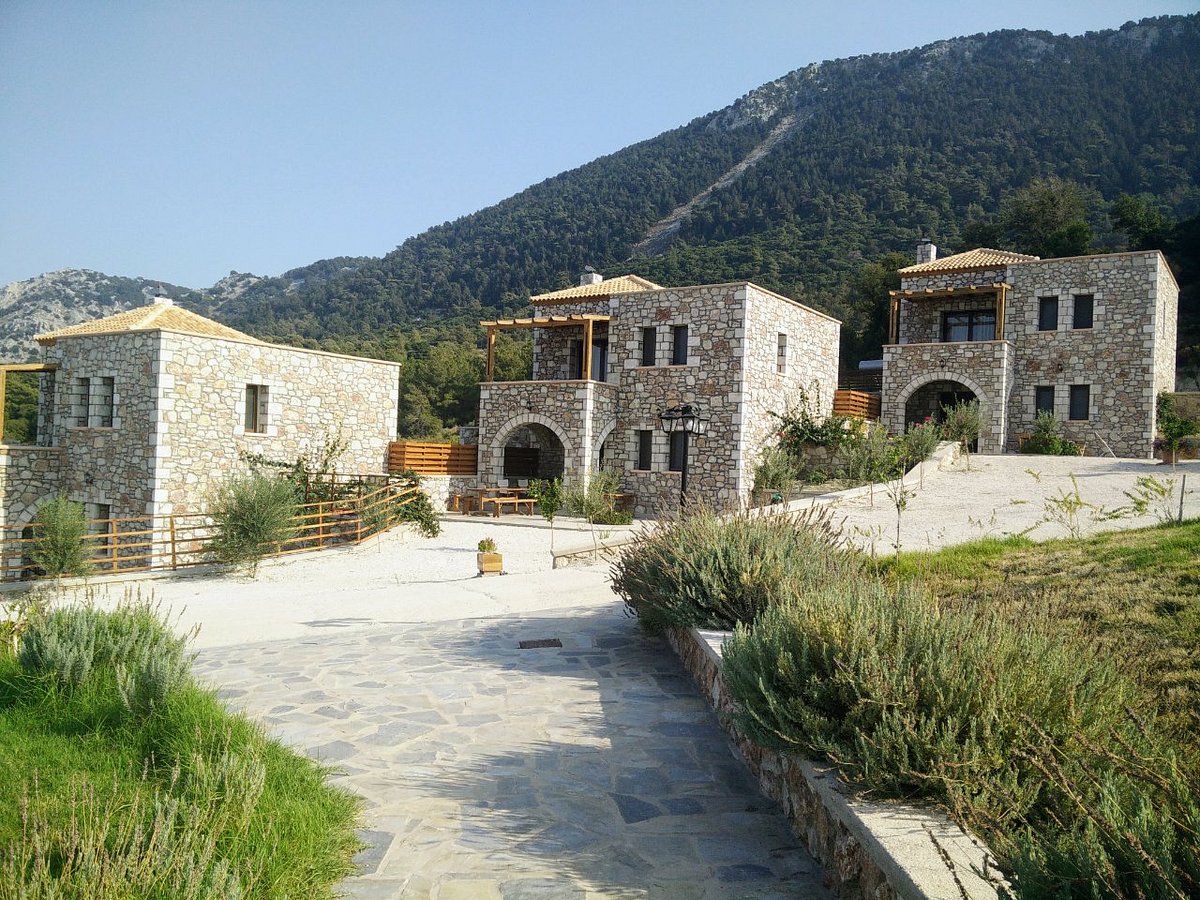 Dimilia is a picturesque village situated in the shadow of the mountain of Profitis Ilias on the Greek island of Rhodes. Surrounded by lush greenery, Dimilia offers a relaxing and peaceful environment for visitors looking to escape the hustle and bustle of city life.
To get to Dimilia, first, you need to arrive in Rhodes. The most convenient way is to fly into Rhodes International Airport (RHO), which is well-connected to several European cities. From the airport, renting a car is the best option to reach Dimilia, as it provides flexibility and convenience when exploring the rest of the island.
When driving from Rhodes International Airport, head north towards the city of Rhodes, then take the road E95 heading west. After driving for approximately 13 miles, turn towards the north, following the signs for Embonas and continuing on E96. A few miles further, you will find a turnoff for Dimilia, which leads you directly into the village.
Public transport options in Rhodes are limited, especially to smaller villages like Dimilia. However, it is still possible to use buses to reach the nearby village of Eleousa. From there, you could arrange for a taxi or enjoy a scenic walk to Dimilia. Just keep in mind that bus schedules may not be convenient, and planning around them may require extra time.
Once in Dimilia, take your time to explore the village's serene surroundings and experience its slow, relaxing pace. Breathtaking landscapes and charming local attractions await, making it a worthwhile destination for any Rhodes visitor.
Visa Requirements
It is essential to understand the visa requirements when planning a visit to Dimilia. Ensuring you have the appropriate visa can streamline the process and help avoid any potential issues that may arise during your travels. This section provides you with information on the types of visas you may require, the application process, and other necessary details.
When visiting Dimilia, the most common type of visa needed is a tourist visa, typically required for any short-term stay. This visa is usually valid for up to 90 days and allows you to engage in activities such as sightseeing, leisure, and visiting friends or relatives. Be sure to check the specific requirements for your nationality, as some countries may have different eligibility criteria.
To apply for a visa, you will need to complete an online application form on the official Dimilia government website. You will also need to provide the necessary documentation, including a valid passport with at least six months remaining before its expiry, proof of travel arrangements such as flight and accommodation bookings, and evidence of sufficient funds to cover the duration of your stay.
In addition to the tourist visa, other types of visas you may encounter when visiting Dimilia include business, student, and work visas. The requirements for these visas will vary according to the purpose of your visit and the length of your stay. It's important to research the specific visa that matches your travel situation, ensuring you comply with all relevant regulations.
Processing times for visa applications will depend on various factors, including your nationality, the specific visa type, and the time of year. As a general rule, expect the processing time to be between two to four weeks. It's always best to apply well in advance of your intended travel date, making sure you allow ample time for any unexpected delays.
By understanding the visa requirements for visiting Dimilia and carefully following the application process, you can make your trip planning experience stress-free, leaving you more time to enjoy this beautiful destination.
Accommodation Options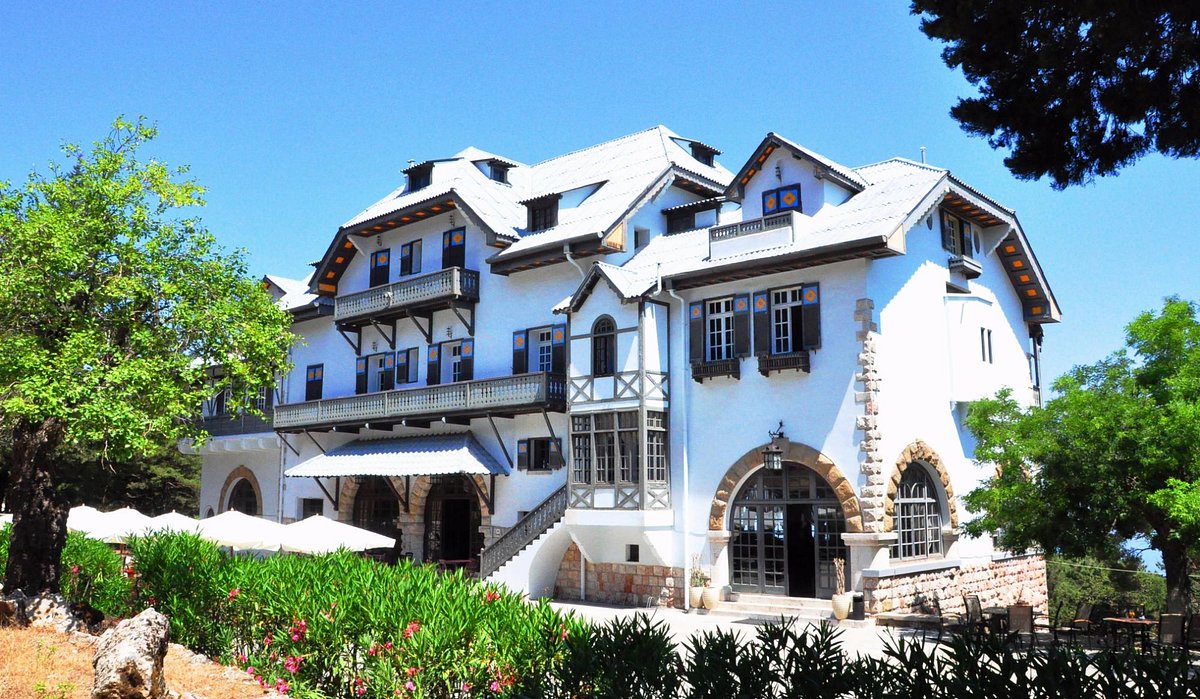 Visiting Dimilia, a charming village in Greece, requires some planning when it comes to accommodation. While the village itself may not have a wide range of options, there are various types of lodgings available in the surrounding areas that cater to different budgets and preferences.
Hotels are the most traditional and common option for travellers. Generally offering a range of services such as housekeeping, restaurants, and leisure facilities, hotels can provide a comfortable stay. To find the best prices and traveller ratings, consider checking Tripadvisor for a list of hotels in and around Dimilia, with prices starting from around 44 AUD per night.
For those looking for a more unique experience, consider staying at a traditional Greek guesthouse or bed and breakfast. These accommodations often have a personal touch and allow you to immerse yourself in local culture. Since these types of lodgings tend to be smaller and privately owned, it is best to book them in advance to secure your preferred dates.
Self-catering apartments and holiday homes are ideal for those who prefer their own space and the ability to cook their meals. They often come equipped with a kitchen, living area, and private bedrooms. This choice is perfect for families or groups travelling together who want more flexibility and independence during their stay.
Lastly, camping may be an option for the more adventurous traveller. As a more budget-friendly and environmentally conscious option, camping can provide a unique outdoor experience. It is important to note that designated campgrounds or camping areas should be used in order to protect the local environment and adhere to regulations.
When planning your stay in Dimilia, always consider the availability of accommodation options, your budget, and personal preferences. Make sure to read reviews from fellow travellers and book your accommodation well in advance to avoid disappointment. Happy travels!
Best Time to Visit
Dimilia is a destination in Greece that can be enjoyed throughout the year. However, there are certain periods when visiting Dimilia can be more pleasant, depending on your preferences and the type of activities you wish to engage in during your stay.
If you are looking for warm weather, sunshine and a bustling atmosphere, then the summer months of June through to August are ideal for a trip to Dimilia. During this time, you can expect temperatures to rise to around 30°C, making it perfect for sunbathing, swimming and outdoor activities. Do note that this period also coincides with peak tourist season, meaning that popular attractions may be crowded and accommodation prices may be slightly higher.
For those who prefer a more comfortable climate and fewer tourists, the shoulder seasons of spring and autumn offer a great alternative. Visiting Dimilia between March and June or October and November gives you the chance to enjoy pleasant temperatures, typically ranging from 15°C to 25°C. Additionally, popular sights are likely to be less crowded during these months, giving you more opportunities to explore at your own pace.
In the winter months of December through February, Dimilia experiences cooler weather with temperatures dropping to around 10°C. While this may not be the best time for beach activities, it offers a unique opportunity to explore the quieter side of Dimilia and enjoy its natural landscapes without the heat and crowds of summer.
In summary, the best time to visit Dimilia depends on your travel preferences and what you wish to do during your stay. Whether you prefer the warmth and excitement of summer or the more tranquil atmosphere of spring, autumn, or winter, Dimilia promises a memorable experience.
Transportation Within Dimilia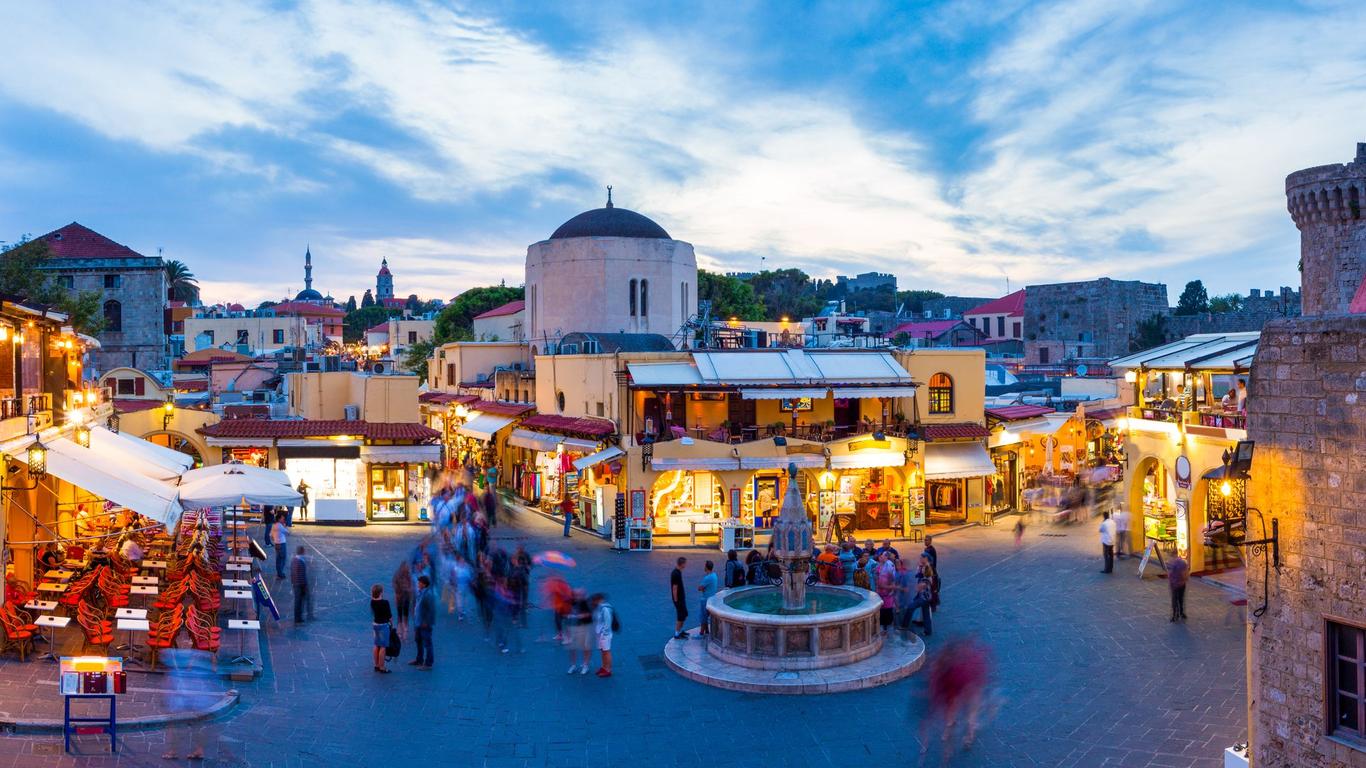 Public Transport
In Dimilia, public transport options may be limited due to its small size and rural nature. To explore nearby areas and other parts of Rhodes island, you might need to rely on buses or taxis. It is recommended to check with the local tourism office for the most up-to-date information on public transport options in and around Dimilia.
Car Rentals
Renting a car could be a practical and convenient means of transportation within Dimilia and its surroundings. Several car rental companies operate in Rhodes, offering a variety of vehicles to suit different budgets and requirements. With a rental car, you have the flexibility to explore Dimilia and the rest of the island at your own pace, making it a popular choice for many visitors.
Biking
Cycling can be an enjoyable and eco-friendly way to discover Dimilia and its picturesque landscape. Rhodes island offers several bike rental shops where you can rent bicycles for a day or even longer. Exploring the village and nearby areas on a bike allows you to take in the scenic beauty at a leisurely pace while also getting some exercise.
Walking
Another great way to explore Dimilia is by walking. The village's small size and charming atmosphere make it ideal for leisurely strolls. Walking through the village streets, you can experience the local culture and heritage while enjoying the tranquillity of rural life. Depending on your interests and fitness level, you can also venture out for longer walks or hikes into the surrounding countryside.
Top Attractions
Dimilia boasts a wide variety of attractions suitable for all kinds of travellers, whether you're looking for historical landmarks, natural wonders or fascinating cultural experiences. Here's a list of some of the top attractions you shouldn't miss out on while visiting Dimilia.
Firstly, the Dimilia Castle is a must-see destination for history enthusiasts. This well-preserved medieval fortress offers impressive architecture and stunning views of the surrounding countryside. Guided tours are available, providing visitors with intriguing insights into the castle's rich past.
Nature lovers should not miss Dimilia National Park. With its sprawling forests, picturesque trails and abundant wildlife, the park offers numerous opportunities for hiking, birdwatching and photography in a serene setting.
If you're interested in exploring the cultural side of Dimilia, the Dimilia Museum of Art and History is the perfect place to start. This popular institution houses priceless artefacts, paintings and sculptures showcasing the area's diverse artistic heritage and historical background.
A visit to the vibrant Dimilia Central Market is highly recommended, especially for foodies. This bustling marketplace offers a delightful array of fresh produce, local street food and handmade crafts, allowing you to truly immerse yourself in the local culture.
Finally, for those seeking some relaxation and rejuvenation, the Dimilia Healing Springs is an ideal destination. Rich in minerals, these natural thermal springs are reputed for their therapeutic benefits, attracting visitors from far and wide.
To make the most of your visit to Dimilia, be sure to incorporate these top attractions into your itinerary, guaranteeing an enriching and memorable experience.
Local Cuisine
Visiting Dimilia, a picturesque village on the island of Rhodes, Greece, will give you the opportunity to indulge in some delicious local cuisine. The village is known for its tiny lanes, traditionally styled houses, and a selection of eateries that serve authentic Greek dishes.
One of the must-try foods in Dimilia is the freshly made souvlaki. This popular Greek fast food consists of small pieces of meat and sometimes vegetables, grilled on a skewer. It can be accompanied by tzatziki sauce, a refreshing mixture of yoghurt, cucumber, and garlic, to enhance its flavour.
Another popular dish in the area is moussaka. This scrumptious meal is made with layers of aubergine, minced meat, and a creamy béchamel sauce on top. A perfectly cooked moussaka should have a balance of savoury and rich flavours, just right for satisfying your taste buds.
While exploring the village, don't forget to sample some traditional Greek meze. This assortment of small dishes, usually shared among friends and family, may include olives, grilled octopus, stuffed vine leaves, and feta cheese. Enjoying meze in a beautiful setting like Dimilia will give you an insight into the local social dining culture.
Last, but not least, remember to taste the unique Greek sweets and desserts. Loukoumades, for instance, are small, golden fried dough balls covered with honey and sprinkled with cinnamon and sesame seeds. They are a delight in every bite and a must-try when visiting Dimilia.
In conclusion, the local cuisine in Dimilia is sure to leave your taste buds tantalised and impressed. So make sure to take the time to enjoy the food and ambiance that this charming village has to offer.
Cultural Etiquette
When visiting Dimilia, it's essential to be aware of the local customs and cultural etiquette to ensure a pleasant and respectful experience. Firstly, punctuality is highly valued in Dimilia, so make an effort to arrive promptly to any scheduled appointments or social events.
In Dimilia, greetings are an important aspect of social interactions. A firm handshake accompanied by a smile and direct eye contact is the standard way to greet someone. Moreover, addressing people by their title followed by their last name is the common practice until a more informal relationship is established.
Dimilians take dining etiquette seriously, so it's important to observe some key rules at meal times. Use cutlery provided, with the knife in your right hand and fork in your left, and avoid resting your elbows on the table. When invited to someone's home, it's customary to bring a small gift, such as a bottle of wine or a bouquet of flowers.
Dress codes in Dimilia are fairly conservative, especially for formal occasions or when visiting religious sites. Opt for modest attire that covers your shoulders and knees, and avoid wearing revealing or overly casual clothing in public spaces.
Showing respect and politeness is highly regarded in Dimilian culture. Remember to be considerate and avoid discussing sensitive topics, such as politics or religion, in public settings. Also, adhere to local norms, such as waiting patiently in queues and refraining from raising your voice or using offensive language.
In conclusion, familiarising yourself with the cultural etiquette in Dimilia is essential for a successful trip. By respecting and adhering to these customs and practices, you'll not only enjoy a more fulfilling experience but also demonstrate your appreciation for the local culture.
Safety Tips
Visiting Dimilia can be a delightful experience if you follow some essential safety tips. While the area is generally considered safe, taking precautions is always advisable.
Keep personal belongings secure: Keep your wallet, mobile phone, and other valuables in a secure place when exploring Dimilia. Be aware of your surroundings, especially in crowded places, and avoid flashing expensive items or large amounts of cash.
Stay alert in public spaces: While public transportation and popular tourist spots are generally safe, it's crucial to maintain situational awareness. Watch out for suspicious behaviour and report any incidents to the local authorities.
Respect local customs and traditions: To avoid any potential misunderstandings, it's essential you familiarise yourself with local customs, dress codes, and norms when engaging with the locals. This helps foster positive interactions and demonstrates your respect towards the culture.
Travel insurance: Ensure you have comprehensive travel insurance that covers any potential medical expenses, theft or loss of belongings, and possible trip cancellations or delays. This will give you peace of mind during your stay in Dimilia.
Stay informed about current events: Keep up to date with any local news or events that could impact your visit. This includes information on political protests, natural disasters, or any travel restrictions. Being informed helps you make informed decisions and avoid potentially dangerous situations.
By following these safety tips and remaining vigilant, you can fully enjoy your trip to Dimilia while keeping potential risks at bay.
Language and Communication
When visiting Dimilia, it is essential to be aware of the local language and communication customs. Dimilians primarily speak Dimilianese, a language with its own unique script and phonetic system. While English is not widely spoken, you might find some locals in tourist areas who can communicate in English to some extent. However, mastering a few basic phrases in Dimilianese will certainly help you navigate the country more efficiently and show respect for the local culture.
In terms of communication style, Dimilians are typically polite and indirect. They often prefer to use nonverbal cues and body language to express their thoughts rather than explicitly stating their opinions or requests. This cultural trait might be challenging for visitors from more direct communication cultures. To avoid misunderstandings, pay close attention to facial expressions, gestures, and the tone of voice during conversations.
It is also important to note that Dimilians might have a different concept of personal space compared to other cultures. They are generally more comfortable with close physical proximity during conversations and may even touch each other's arms or shoulders to emphasise a point. While this behaviour might feel intrusive for visitors from cultures that value personal space, it is important to remember that it is not intended to make one feel uncomfortable.
In Dimilia, people place significant importance on showing respect to others, especially to older individuals or those in a higher position. When addressing someone, use their title followed by their last name to show courtesy. Additionally, when greeting others, a slight bow is the customary gesture, with the depth of the bow indicating the level of respect being shown.
To summarise, when visiting Dimilia, equip yourself with basic knowledge of Dimilianese and local communication customs to ensure a smoother and more enjoyable experience. Remember to be respectful, mindful of nonverbal cues, and embrace the unique language and communication styles in this fascinating country.
Packing Essentials
When visiting Dimilia, it's crucial to pack smartly to ensure a comfortable and enjoyable experience. Here are some essentials to include in your luggage:
Clothing: Weather in Dimilia can be unpredictable, so it's best to pack versatile pieces that can be layered. Bring lightweight garments for warmer days, and don't forget a light jacket or sweater for cooler evenings. Also, comfortable walking shoes are a must for exploring the area.
Travel documents: Always carry your passport, a photocopy of your ID, travel insurance details, and any necessary visas or permits. It's wise to keep both digital and physical copies in case of an emergency.
Toiletries: Pack travel-sized bottles of shampoo, conditioner, and shower gel, as well as a toothbrush, toothpaste, and any essential medications. Keep in mind that Dimilia may have different outlets, so consider bringing a universal adapter for your electronic devices.
Safety items: A money belt or hidden pouch can help protect your valuables from potential pickpockets. Additionally, it's a good idea to bring a small first aid kit containing items like band-aids, pain relievers, and any necessary prescription medications.
Electronics: Your mobile phone, camera, and chargers are essential items for capturing memories and staying connected during your trip. Don't forget a power bank to keep your devices charged on the go.
Snacks and reusable water bottle: Stay energised and hydrated by packing healthy snacks and a reusable water bottle. This will minimise plastic waste and save money on bottled water.
Remember to check the luggage restrictions and guidelines of your airline before packing, as this will help you avoid overpacking and potential additional fees. With these essentials in mind, your trip to Dimilia should be smooth and enjoyable.