Nestled in the northern part of Corfu Island, Nymfes is a picturesque village offering tranquillity and a unique charm, perfect for travellers seeking an authentic Greek experience. Steeped in history and surrounded by lush greenery and fresh air, this hidden gem has managed to remain largely untouched by the typical tourist hustle and bustle.
Built at an altitude of 200 meters, Nymfes dates back to 1347 and was once called the Mermaid-village. Today, the village is home to around 800 inhabitants and provides a serene atmosphere for vacationers to enjoy. A short drive away from popular beaches, such as Roda, Acharavi and Astrakeri, Nymfes is an ideal base for those looking to explore the natural beauty of Corfu.
One of the major attractions of Nymfes is its breathtaking waterfall, located just outside the village. As you stroll along the scenic trails surrounded by lush vegetation and the soothing sounds of cascading water, you'll quickly understand why this enchanting destination remains a well-kept secret among savvy travellers.
Getting to Nymfes
Nestled in the lush green hills of Corfu, Nymfes is a picturesque village attracting travellers who seek a peaceful, off-the-beaten-path experience. This guide will help you discover the most convenient modes of transport for reaching Nymfes during your stay in Greece.
Flights and Airports
Nymfes is located on the island of Corfu, part of the Ionian Islands region in Greece. To get there by air, you'll need to fly into Corfu International Airport (CFU), also known as Ioannis Kapodistrias International Airport. It is situated approximately 34 km south of Nymfes, and it serves as the primary gateway to the island. Several major airlines provide services to and from the airport, connecting Corfu to numerous destinations across Europe and beyond.
Here are some popular airlines that operate flights to Corfu International Airport:
British Airways
EasyJet
Ryanair
TUI Airways
Land Transport Options
Once you've arrived at Corfu International Airport, there are several options for reaching Nymfes by land. Choose the one that best suits your preferences and budget.
Car Rental:
Renting a car can be a convenient and flexible way to explore Corfu and travel to Nymfes at your own pace. Many international and local car rental agencies have desks at the airport, which offer a range of vehicles to suit your needs. Remember to book in advance to guarantee availability.
Taxi:
If you prefer not to drive, taxis are readily available outside the airport. The journey to Nymfes takes around 45 minutes to an hour, depending on traffic. Make sure to agree on a fare with the driver before starting the trip, as some taxis may not have metered fares.
Bus:
For a more budget-friendly option, take the public bus from the airport to Corfu Town (Kerkyra) and then transfer to another bus heading towards Nymfes. This journey may take longer than travelling by car or taxi, but you'll enjoy stunning views of the island's landscape en route. Be sure to check bus schedules and plan your journey accordingly.
Nymfes awaits you with its serene atmosphere, traditional charm, and beautiful surroundings. Choose your preferred mode of transport and begin your adventure in this enchanting Ionian village.
Accommodations in Nymfes
Nymfes is a charming village in northern Corfu, offering an alluring blend of natural beauty and traditional hospitality. Nestled amidst lush greenery, the village is the perfect destination for those seeking a serene break away from the bustling tourist scene. Here, you'll find a variety of accommodations ranging from hotels and resorts to holiday rentals and villas. Let's explore these options.
Hotels and Resorts
Nymfes Hotel in Kamares is an excellent choice for travellers seeking a romantic atmosphere. It is ranked 5th among 15 hotels in Kamares, boasting high ratings for its location, cleanliness, and service. With its convenient proximity to local attractions, guests at Nymfes Hotel can get the best of Kamares at their doorstep.
Holiday Rentals
For those wishing to immerse themselves in the local culture and enjoy the comforts of a home away from home, holiday rentals are an ideal option. A variety of rentals are available throughout Nymfes, offering an authentic and cosy experience during your stay. On TripAdvisor, you can browse countless options and select the one that fits your needs and preferences, from quaint studios to spacious apartments.
Villas
For a more luxurious and private stay, consider booking a villa in Nymfes. Villas provide spacious accommodations, often with their own pool and garden – perfect for families or groups of friends looking for a more intimate setting. You'll find a range of options on various booking platforms. Be sure to research and compare amenities, location, and guest reviews to ensure you find the perfect villa for your stay in Nymfes.
In summary, whether you prefer the convenience of a hotel, the home-like atmosphere of a rental, or the luxury of a villa, Nymfes has something to offer every type of traveller. The village's enchanting surroundings, welcoming locals, and diverse accommodation options make it a destination worth considering for your next holiday.
Things to Do in Nymfes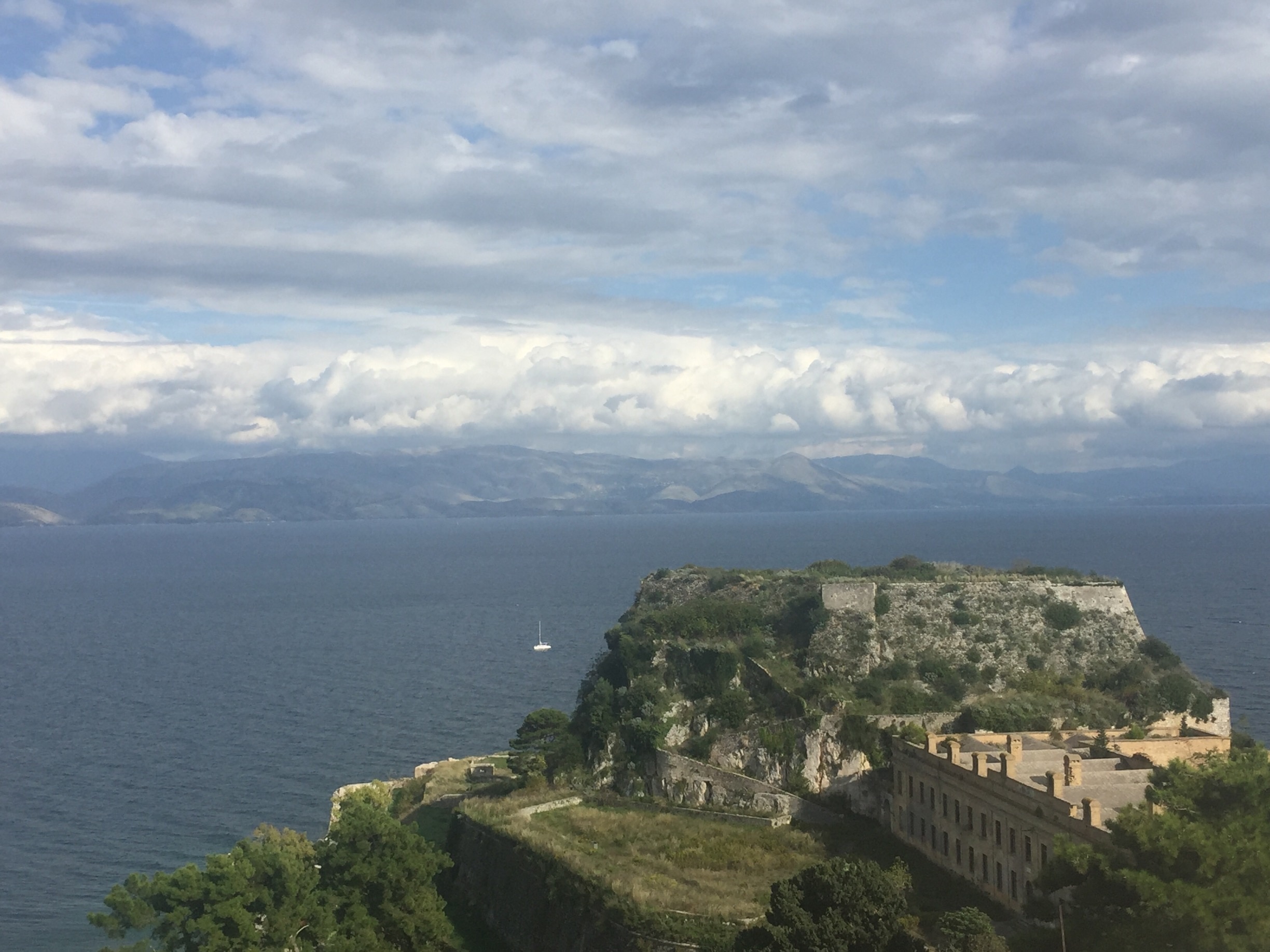 Outdoor Activities
Nymfes, a picturesque village in Thinali, boasts an array of outdoor activities for tourists. The lush, green landscapes and spectacular waterfalls serve as perfect backdrops for scenic walks and hiking. Venture along nature trails in the region, where you will come across Nymfes Waterfall, a must-visit spot offering tranquillity and natural beauty.
For wildlife enthusiasts, be on the lookout for an array of bird species inhabiting the area, making birdwatching an enjoyable pastime. You can also explore the nearby coastline and indulge in water sports, or simply take a refreshing dip in the crystal clear waters.
Cultural Attractions
During your stay in Nymfes, make sure to visit some of the distinctive local cultural attractions. Right in the heart of the village, you'll find Nimes Cathedral, a historic and inspiring architectural gem that is perfect for a peaceful moment of reflection.
While you're in the area, don't miss the opportunity to explore Herbes Square. This local gathering spot allows you to immerse yourself in the community's vibrant atmosphere and interact with welcoming locals. You'll gain insights into the unique character of Nymfes and create unforgettable memories.
Remember to keep it brief, avoid exaggerations, and enjoy your time exploring all that Nymfes has to offer in its stunning outdoor activities and enriching cultural attractions.
Local Cuisine and Dining Options
Nymfes, a lovely village in Corfu, Greece, offers a range of local and international dining options to satisfy any tourist's palate. This section provides a brief overview of some fantastic eateries in the area, typically offering a charming and friendly atmosphere.
Traditional Greek Fare
For those who want to indulge in authentic Greek cuisine, there are a few excellent choices in and around Nymfes:
Grill: Located just 0.9 miles from Nymfes, it has been praised as "absolutely exceptional" by a TripAdvisor reviewer.
Nikos Manis Quality Grill: This highly-rated Greek and barbecue restaurant is situated 1.8 miles from Nymfes. Reviewers laud it as having the "best grilled meat in the world EVER!", and it is known for well-cooked, tender, and generous portions.
Brandy Shop: A mere 2 miles from the village, it serves both Greek and bar-style fare, earning positive reviews for its delicious food and friendly atmosphere.
International Options
While traditional Greek cuisine is prevalent, Nymfes and its surrounding areas also cater to tourists seeking variations in their dining choices. Some other options include:
Galatoire's (New Orleans Style): Located just a short drive from Nymfes, this Creole restaurant boasts a rich history dating back to 1895. Signature dishes include oysters en brochette, seafood okra gumbo, and black bottom pecan pie. The restaurant's dress code calls for jackets, but the taste experience is worth dressing up for.
Food Markets and Stands: Venturing into the local food markets and street food vendors can be a delightful experience. This allows travellers to taste unique dishes, interact with local culture and vibe, and discover flavours that might not be available in conventional restaurants.
When visiting Nymfes, delight in the variety of local and international dining experiences that have been highly rated and appreciated by both locals and tourists alike.
Practical Information
Language and Currency
The official language in Nymfes (located in Corfu, Greece) is Greek. However, English is widely spoken in most tourist areas, so communication is usually not a problem. The official currency of Greece is the Euro.
Safety
Nymfes is a small and peaceful village in the rural area of Corfu. It stays relatively unaffected by the tourist bustle, making it a safe place to visit. As with any travel destination, it's important to practice common sense and take basic precautions, like keeping valuables secure and avoiding poorly lit areas at night.
Local Customs
Nymfes is known for its rich cultural heritage and traditional architecture. Visitors can expect to encounter friendly locals, who appreciate respectful tourists. Some key aspects of local customs in Nymfes include:
Greek hospitality: The locals are known for their warmth and hospitality towards visitors. Do not be surprised if you're invited to join locals in their homes for meals or coffee.
Religious customs: Greece is predominantly Greek Orthodox, and there are a few small churches in Nymfes. It's essential to dress modestly when entering religious sites, covering shoulders and knees.
Tipping: Tipping is generally expected in restaurants and cafés, with a standard tip of around 10%. In more casual establishments, rounding up the bill is common practice.
Food and drink: Local dishes in Nymfes often feature fresh ingredients and culinary influences from the broader Ionian Islands region. Don't hesitate to sample local delicacies like souvlaki, moussaka, and olives. Additionally, be sure to try some locally-produced wines and spirits.
Best Time to Visit
Weather and Seasons
Nymfes is a beautiful village located in Thinali, Corfu. The region experiences a Mediterranean climate, with mild winters and warm, sunny summers. The best months to visit Nymfes are from April to October when the weather is mostly sunny and pleasant, ideal for enjoying outdoor activities and sightseeing.
During the spring and autumn months, temperatures tend to be more moderate, making it a great time to visit if you prefer cooler weather. The summer season can be quite hot and humid, but you'll be rewarded with crystal-clear blue skies and wonderful sunshine, perfect for beach days and water activities.
Special Events and Festivals
There are several special events and festivals that occur throughout the year in Nymfes, which can greatly enhance your travel experience. One major event that's worth attending is the Easter celebration. This is a significant religious occasion in Greece, filled with colourful processions, traditional dances, and mouth-watering food.
Another prominent festival is the Panigiri, a joyous celebration held in various villages throughout Corfu, including Nymfes. These events typically take place in the summer months and involve live music, dancing, and local delicacies.
By planning your visit to Nymfes during these special events and taking into consideration the weather and seasons, you'll be sure to have a memorable experience in this charming village.