As autumn settles in during October, the picturesque island of Corfu in Greece experiences pleasant weather, making it an ideal time for travellers looking to enjoy the mild Mediterranean climate. While the temperatures may slightly decrease from the hotter months, visitors can still expect warm days with ample sunshine to explore the delightful beaches, historic sites and local charm that Corfu has to offer.
During this month, the average high temperature in Corfu is around 23.2°C (73.8°F), while the average low dips to 13.4°C (56.1°F). Paired with an average relative humidity of 74.6%, the days are comfortable for various outdoor activities without the intense heat of the summer months. It is noteworthy, however, that October does see an increase in rainfall, with rain falling for approximately 11.8 days. Despite this, there's still plenty of sunshine to soak up, as well as opportunities to explore the island's diverse flora, rich history and vibrant culture.
Weather Overview in October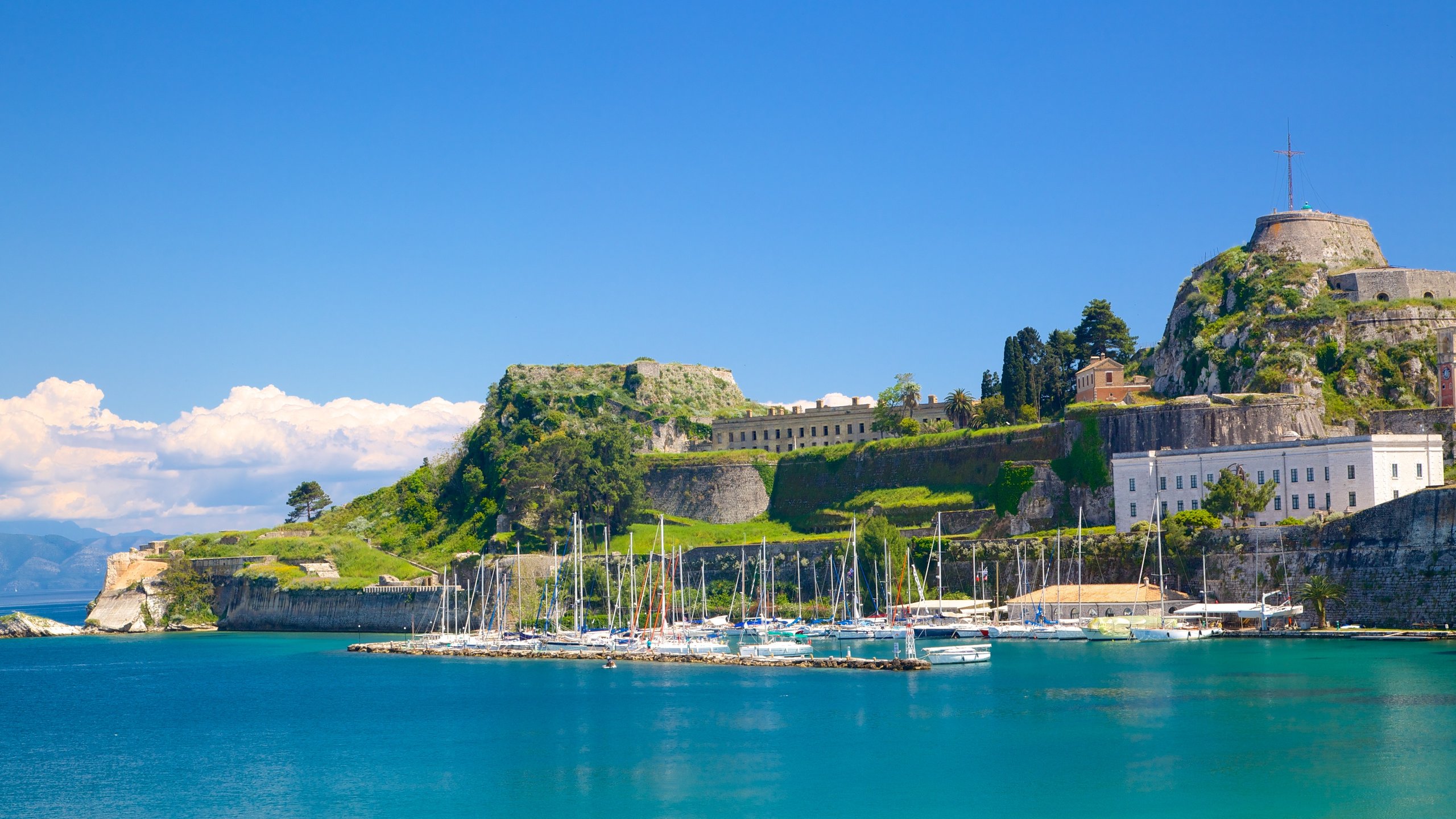 Average Temperature
In October, Corfu experiences mild temperatures, making it quite pleasant for visitors. The average daily temperature is around 19°C (66°F), with a high of approximately 23°C (73.8°F), and a low of 14°C (57°F).
Rainfall and Humidity
Corfu in October is a bit wetter compared to the previous months. During this month, the island experiences rainfall for an average of 11.8 days, with approximately 35mm of precipitation. The average relative humidity in October is 74.6%, making the island feel slightly more humid than in the summer months.
Sunlight and Daylight Hours
Visitors to Corfu in October can still enjoy a good amount of sunlight. While there is a 43% chance of seeing some clouds, there is a 57% chance of experiencing a perfect sunny day. This allows for ample opportunities to enjoy outdoor activities and explore the island's natural beauty. The sea temperatures are at a comfortable level, around 22°C (71.6°F), making it an ideal time to swim or take part in water activities.
What to Pack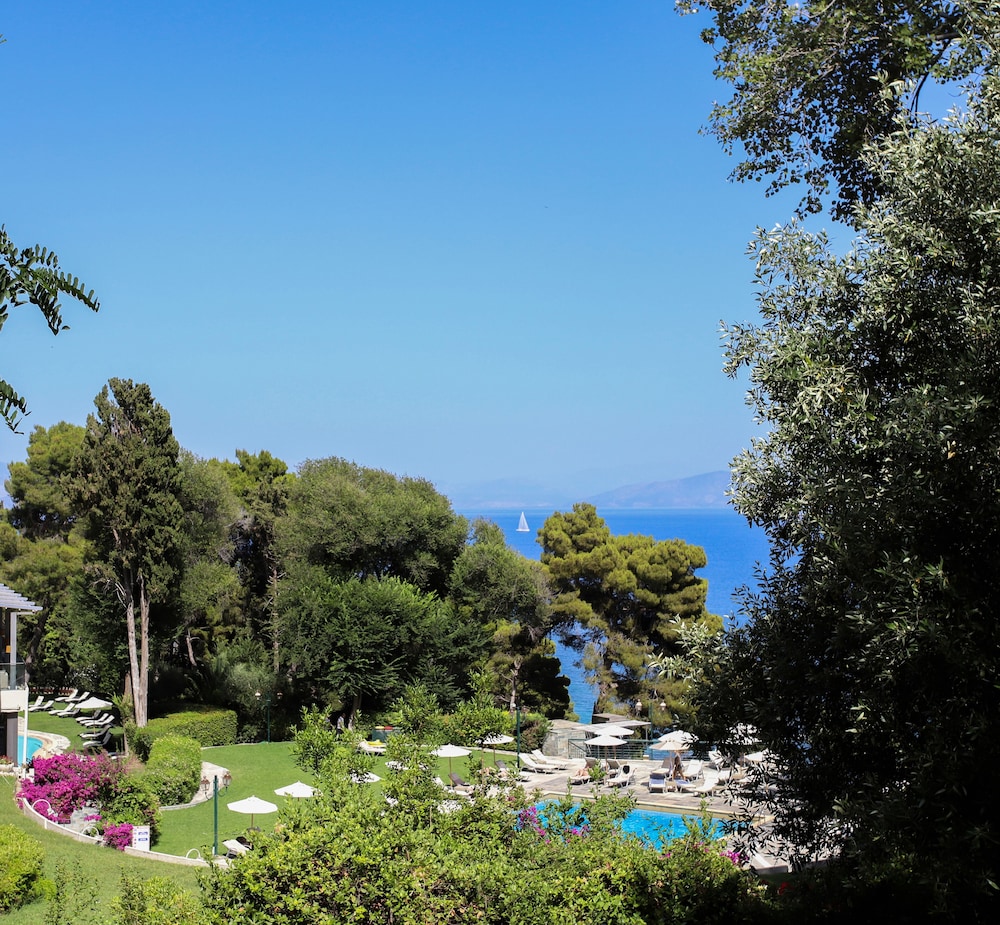 Clothing
When packing for Corfu in October, you can expect daytime temperatures around 23°C. However, weather may vary, so it's best to be prepared for possible cooler temperatures as well. Pack light and breathable clothing such as:
Short-sleeve tops and t-shirts
Shorts and lightweight trousers
A lightweight sweater or cardigan for cooler evenings
Additionally, it's essential to be prepared for rainfall during this time of year, as October experiences an average of 117mm (4.6 inches) of precipitation. Be sure to pack:
A waterproof jacket or raincoat
Long-sleeve tops and trousers to wear during rainy days
Footwear
Since there's a possibility of rain, it's recommended to bring comfortable and waterproof footwear. Consider packing:
Waterproof shoes or boots for rainy days
Comfortable walking shoes or trainers for exploring Corfu
Sandals or flip-flops for the beach or relaxing
Accessories
Don't forget essential accessories to help you further enjoy your trip to Corfu. Here are some suggestions:
A compact, travel-size umbrella to protect you from unexpected rain
Sunscreen and sunglasses to protect your skin and eyes from the sun
A reusable water bottle to stay hydrated while you're out and about
Remember to pack wisely, taking note of the weather forecasts before you leave. While October may have more unpredictable weather than other months, being prepared with the right clothing, footwear, and accessories will ensure that you have a comfortable and enjoyable stay on this beautiful Greek island.
Outdoor Activities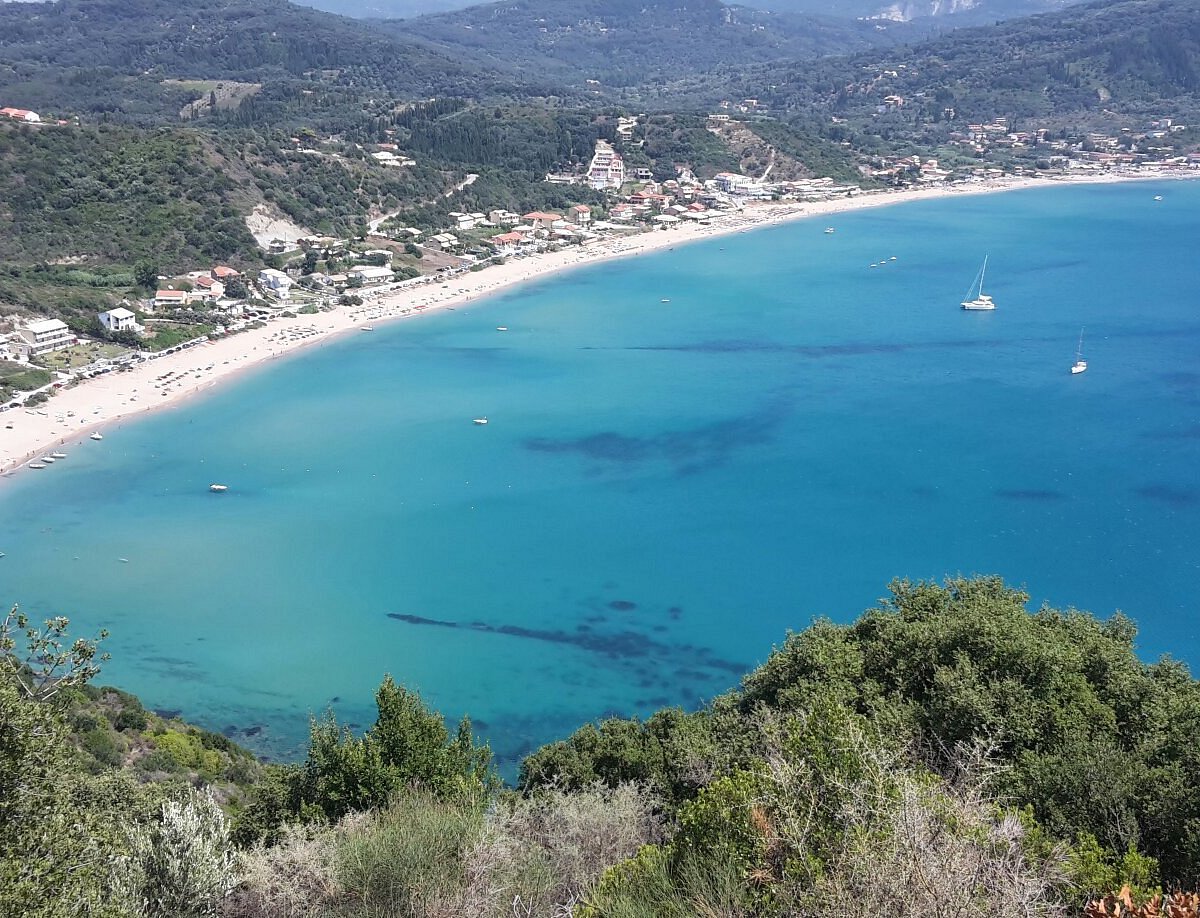 Corfu in October offers pleasant weather for various outdoor activities. With an average temperature of 19°C (66°F), a high of around 23°C (73°F), and a low of 14°C (57°F), you can enjoy outdoor adventures without the extreme heat of the summer months.
Beaches and Swimming
Although October may not be the hottest month in Corfu, the weather still allows for swimming and sunbathing. Many beaches remain warm enough for a comfortable dip, while the crowds are significantly reduced in comparison to the peak summer season.
Hiking and Sightseeing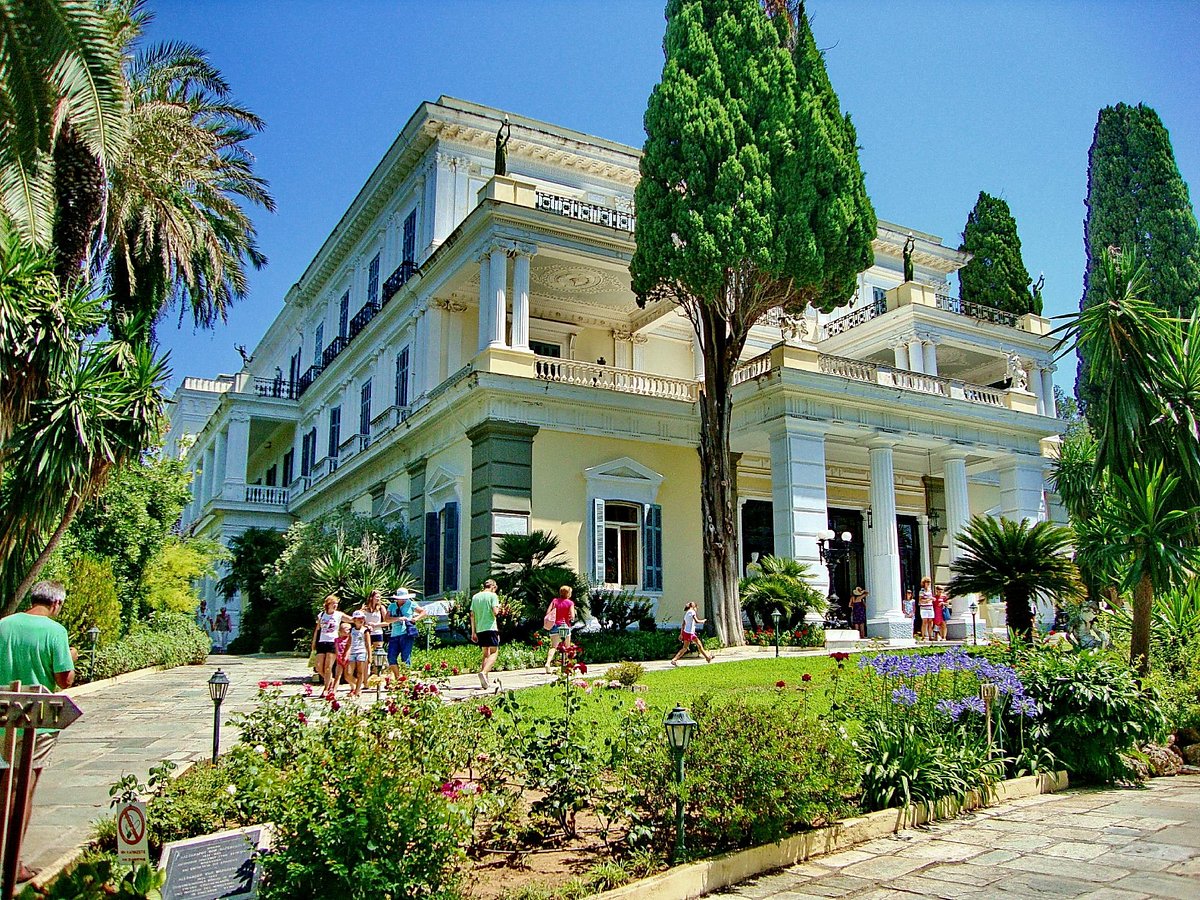 October is an ideal time for hiking and sightseeing in Corfu, as the cooler temperatures make it more enjoyable to explore the island's stunning landscapes and historical sites. Take advantage of the comfortable weather to visit attractions such as:
Achilleion Palace: A beautiful palace built by Empress Elisabeth of Austria, featuring striking architecture and captivating views.
Paleokastritsa Monastery: Perched atop a hill with stunning vistas, this historic monastery is a must-visit for history and architecture enthusiasts.
Corfu Old Town: A UNESCO World Heritage Site, the Old Town is a charming, pedestrian-friendly area full of narrow streets, hidden squares, and impressive Venetian architecture.
Festivals and Events
October is an excellent time to experience the local culture and festivities of Corfu. You may have the chance to attend events such as:
The Chestnut Festival: Taking place in late October, this festival celebrates the chestnut harvest with traditional music, dancing, and delicious chestnut-based dishes.
The Wine Festival: This annual event showcases local vineyards and allows visitors to sample a variety of wines produced on the island.
In conclusion, October presents a fantastic opportunity to experience the beauty and culture of Corfu without the peak season crowds. With comfortable temperatures, outdoor activities like beach visits, hiking, and sightseeing become more enjoyable, and you can also partake in local festivals and events.
Born and raised on the sun-drenched island of Crete, Sofia Mavromatis is a seasoned traveler and writer with a deep-rooted love for Greece's vibrant culture, stunning landscapes, and rich history.