Crete, the beautiful Greek island, is not only known for its stunning beaches and picturesque landscapes, but also for its incredible range of water parks. If you're planning a family holiday on this sunny island and seeking some thrilling water adventures, look no further. In this article, we will introduce you to some of the best water parks in Crete, ensuring that both adults and kids have a splashing good time.
One of the most popular water parks on the island is Aqua Creta Limnoupolis in Chania. With an array of exhilarating rides and attractions, this park caters to all age groups. Although it's quite compact, you'll find more than enough excitement to keep you entertained throughout the day. Moving to the east, WaterCity Waterpark Themed Park is another top destination for water activities. With its enormous slide selection, pools, and dedicated children's areas, this park will have you making unforgettable memories with your loved ones.
Whether you're craving a thrilling ride or looking for a relaxing family day by the pool, these water parks in Crete provide endless entertainment. As you plan your holiday on this magical island, be sure to include a visit to one or more of these spectacular water parks in your itinerary. So dive in and enjoy a splash of adventure at the best water parks Crete has to offer!
Popular Water Parks in Crete
Crete is home to some fantastic water parks that offer a fun and exciting day out for families and thrill-seekers alike. In this article, we'll take a look at two of the best water parks on the island: Watercity Waterpark and Acqua Plus Waterpark.
Watercity Waterpark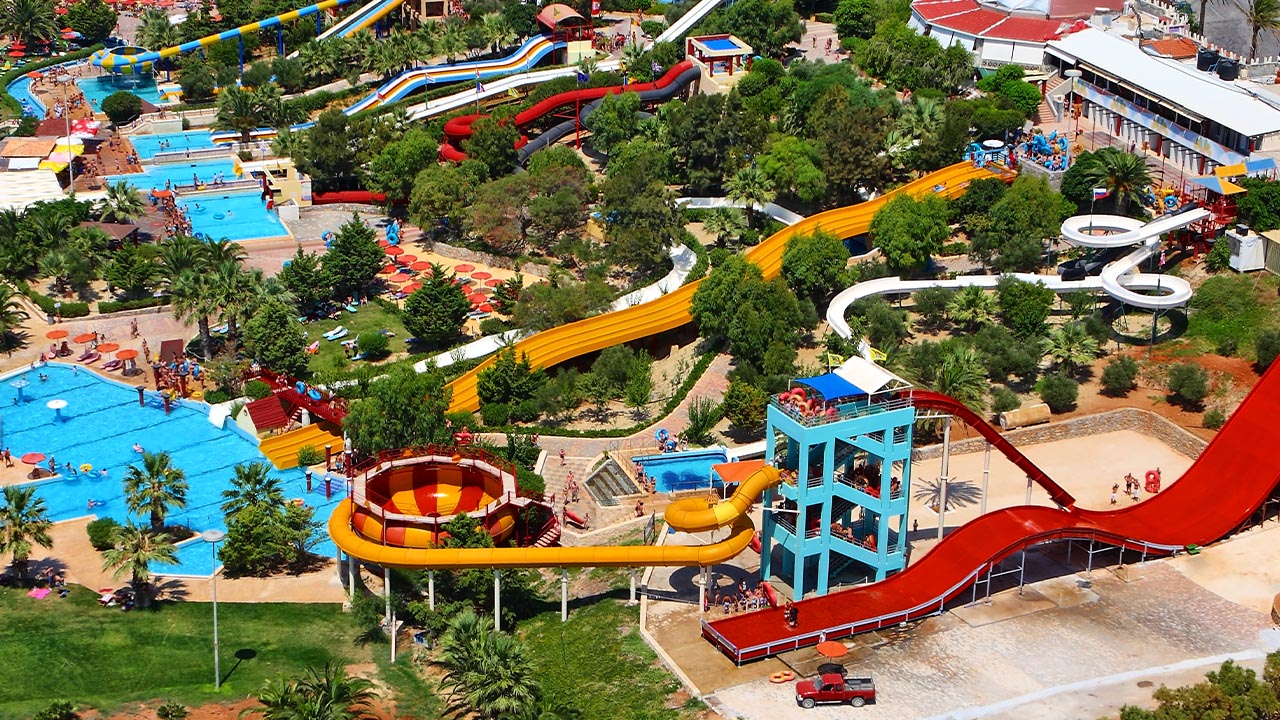 Watercity Waterpark, located in Anopolis, is a great destination for a family day out. The park offers:
Wide variety of slides and attractions, such as the Black Hole, Kamikaze, and the Wave Pool.
Family-friendly areas like the Lazy River and the children's splash zone.
On-site facilities including sunbeds, umbrella rentals, lockers, and a restaurant offering refreshments and snacks.
Visitors can enjoy a day full of fun and excitement at Watercity Waterpark, which caters to all age groups.
Acqua Plus Waterpark
Situated in Hersonissos, Acqua Plus Waterpark is another popular choice for water park enthusiasts visiting Crete. This park features:
An impressive range of slides, such as the Tsunami, Hydrotube, and Crazy River.
Dedicated areas for younger visitors, including a splash park for little ones and a children's pool.
Plenty of amenities like sunbeds, lockers, changing rooms, and an on-site restaurant serving food and drinks to keep visitors energized throughout the day.
Overall, Acqua Plus Waterpark provides endless fun and entertainment for visitors of all ages, making it an ideal spot for a day out in Crete.
Affordable Options for Families
Crete offers a variety of water parks for families to enjoy during their holidays. Two popular, budget-friendly options include Splash Fun Water Park and Cretaquarium. These attractions provide endless entertainment for children and adults alike, without breaking the bank.
Splash Fun Water Park
Located in Hersonissos, Splash Fun Water Park offers a range of water slides and attractions that cater to all ages. Families can enjoy a day out in this fun-filled park, featuring:
Multiple water slides: both thrilling and gentle options are available, catering to a range of ages and preferences.
Splash zones: designated areas for children to play safely with water features and mini slides.
Food and drink: reasonably priced snacks and refreshments are available for purchase onsite.
The park's admission prices are affordable, making it an ideal destination for families looking to have a memorable day without spending too much.
Cretaquarium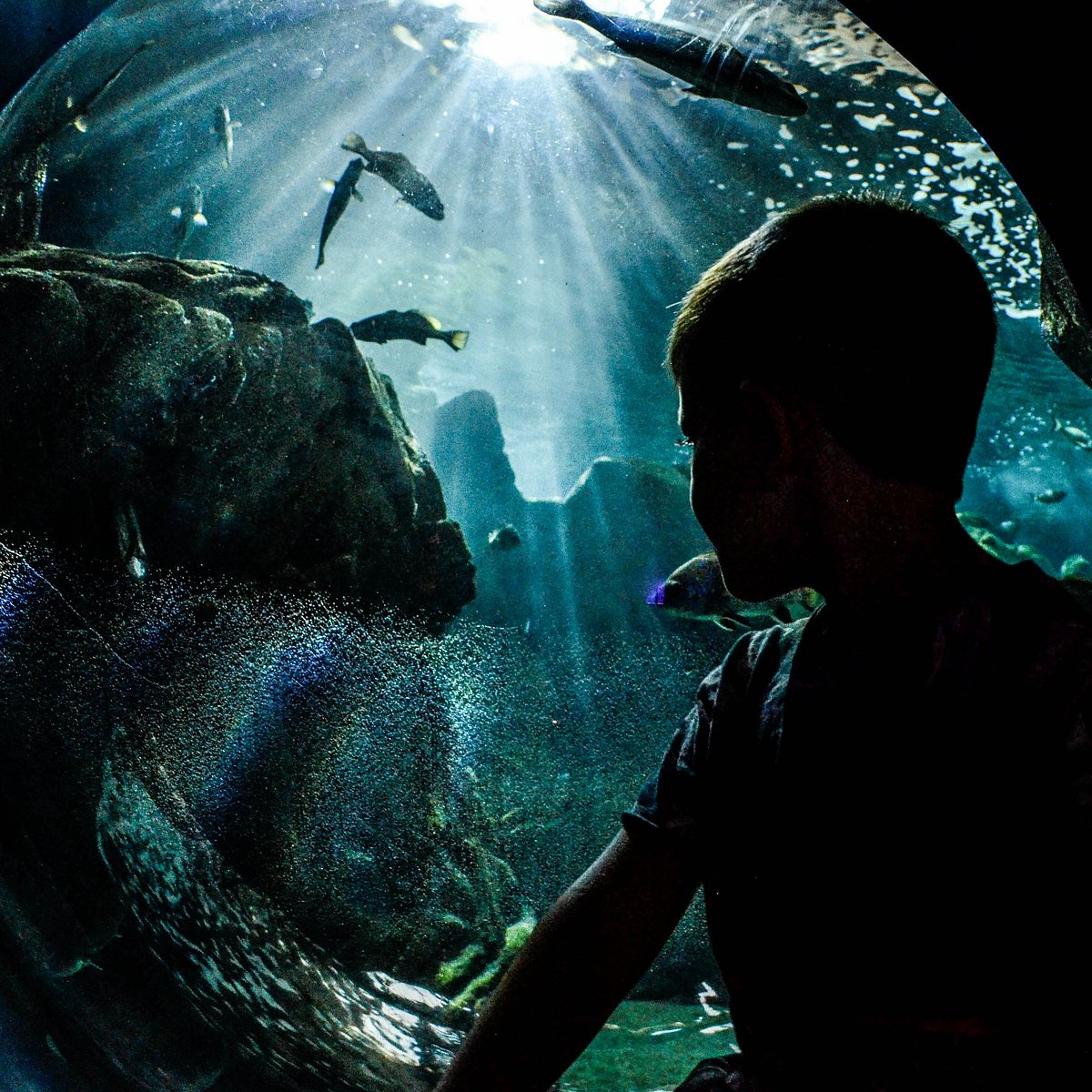 The Cretaquarium in Gournes is an excellent choice for families that enjoy learning about marine life without getting wet. The aquarium features numerous exhibits that showcase the diverse aquatic species that inhabit Crete's surroundings. Visitors can expect to see:
100+ species of fish: including rays, eels, and various types of colourful fish.
Special exhibits: featuring marine creatures such as lobsters, seahorses, and octopuses.
Educational information: displays provide visitors with information about each species and their habitat.
Admission to Cretaquarium is reasonably priced, making it an appealing option for families looking to explore Crete's rich underwater world on a budget.
Planning Your Visit
Ticket Information
When visiting the water parks in Crete, ticket pricing may vary depending on the park you choose. Keep an eye out for any discounts or group rates to save some bucks. Some parks, like Acqua Plus Water Park, offer admission tickets starting at approximately £23. Moreover, in many parks children under a certain age may have free or reduced entry, so it's a good idea to check their official websites for accurate pricing and offers.
Getting There
Crete has a well-developed public transportation system which includes buses, taxis, and rental cars to help you visit the water parks with ease. You can also hire a car or use a taxi service to ensure a comfortable trip. For example, to reach Star Beach in Hersonissos, you can take a local bus or rent a car and follow the signs leading to the water park.
Weather and Timing
Crete enjoys a Mediterranean climate, which means hot and dry summers with mild winters. The perfect time to visit the water parks is during the peak season, which runs from June to September when the weather is warm and sunny. It's important to note that some water parks may operate on a seasonal basis and may close during the colder months. Be sure to check the park's websites or contact them directly for their hours of operation before planning your visit.
Overall, planning your visit to the water parks in Crete is a breeze. With the right ticket information, transportation options, and by considering the best timing, you and your family are in for a memorable, fun-filled day.
Frequently Asked Questions
Top water parks in Crete?
Some of the top water parks in Crete include Acqua Plus Water Park, Star Beach in Hersonissos, and the Labyrinth Theme Park. These parks offer a variety of water attractions, slides, and activities for people of all ages to enjoy.
Largest water park on the island?
Acqua Plus Water Park is the largest water park on the island of Crete, with numerous water slides and attractions to entertain visitors. It is suitable for the whole family, offering something for everyone.
Family-friendly options?
Crete has many family-friendly water parks such as Acqua Plus, Star Beach, and the Labyrinth Theme Park. These parks cater to a variety of interests and ages, ensuring that everyone in the family can have a fun and memorable experience.
Any water park hotels?
While there are no specific water park hotels in Crete, many accommodations are located near the major water parks. For example, visitors to Acqua Plus can find a range of nearby hotels. It's always a good idea to check the proximity of your accommodation to the water park you're planning to visit.
Closest park to Rethymnon?
The closest water park to Rethymnon is Acqua Plus Water Park, which is located about 44 miles (70 kilometres) away in Hersonissos. It's a short drive and well worth the trip for a day of family fun.
Best time to visit?
The best time to visit water parks in Crete is during the warmer months, from May to September, as the weather is more suitable for outdoor water activities. It's important to note that opening times may vary during the season, so be sure to check each park's website or contact them directly for the most accurate information.
Born and raised on the sun-drenched island of Crete, Sofia Mavromatis is a seasoned traveler and writer with a deep-rooted love for Greece's vibrant culture, stunning landscapes, and rich history.