Crete, the largest and most diverse of the Greek islands, boasts a vibrant nightlife scene that appeals to travellers and locals alike. Known for its alluring mix of traditional tavernas, pulsating nightclubs and charming bars, Crete offers a range of options for those looking to enjoy the island's nocturnal scene. Regardless of whether you prefer to dance the night away, sip cocktails under the stars, or savour authentic Greek cuisine in a cosy setting, Crete has something for every night owl.
The island's nightlife mainly centres around its major towns and tourist areas, with each location offering its unique ambience and style. Heraklion, the island's bustling capital, offers an array of lively clubs and bars, while Rethymno combines the charm of a Venetian harbour with a vibrant bar scene. For those seeking a more laid-back night out, Chania's picturesque old town provides a multitude of cosy bars and traditional tavernas set among its quaint, winding streets.
Sampling Crete's nightlife is a perfect opportunity to experience the island's warm and hospitable spirit while making unforgettable memories. No matter your nightlife preferences, this guide will help you discover Crete's rich and varied nightlife scene, ensuring an unforgettable experience on this enchanting island.
Popular Destinations
Chania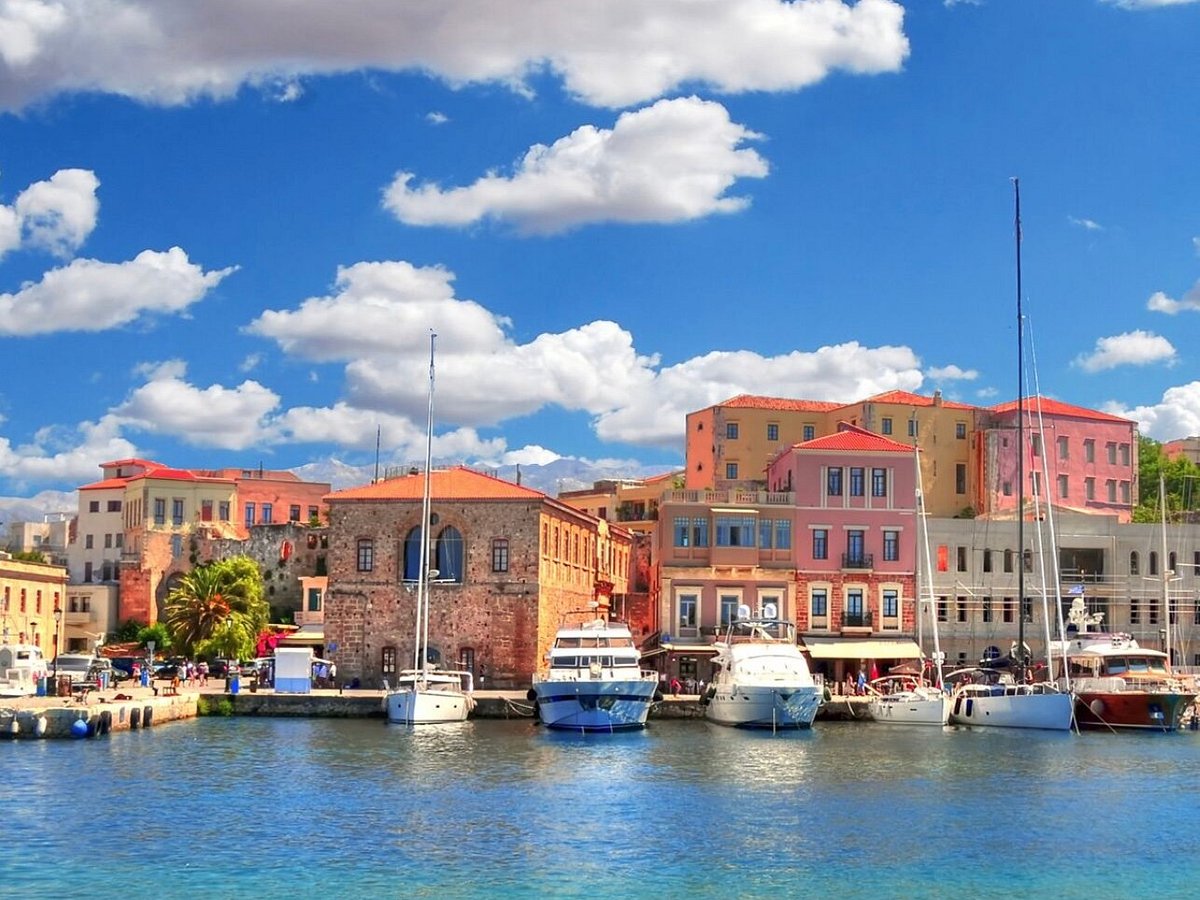 Chania is known for its picturesque old town and Venetian harbour, offering a mix of lively bars, traditional tavernas, and elegant restaurants. In the city centre, you'll find a variety of nightlife options, including bars, clubs, and live music venues. Among the popular spots, there's Tamam, a vibrant bar-restaurant, and Kafenio, which offers a more laid-back atmosphere.
Rethymnon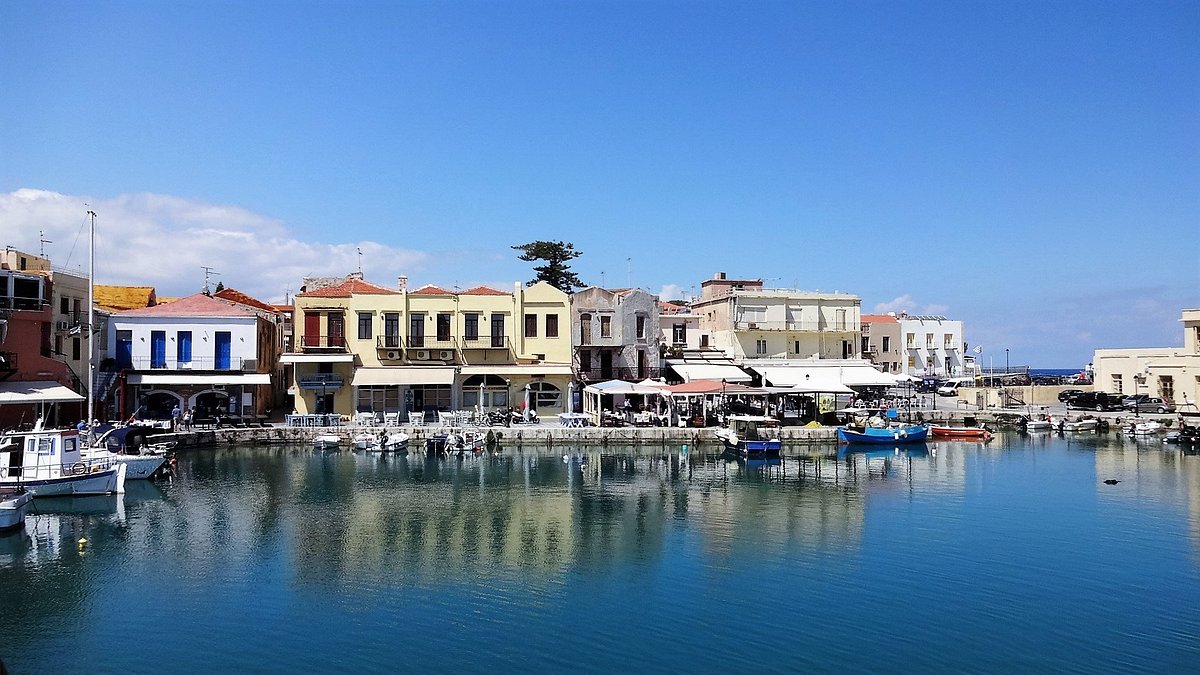 Rethymnon combines a rich historical background with a buzzing nightlife scene. The city's cobbled streets are home to numerous lively bars and nightclubs, often found near the harbour area. Notable establishments in Rethymnon include:
Arsenali Bar: A cosy waterfront hangout spot with live music
Zebra: A stylish cocktail bar with a beautiful internal courtyard
Heraklion
Heraklion, Crete's capital and largest city, offers a diverse nightlife that caters to various tastes. The central area near Lions Square has many bars and clubs that stay open until late. A couple of popular nightlife spots include:
Sinergio: A wine bar that offers an extensive selection of local and international wines
Istro Bar: A chill, atmospheric spot featuring cocktails and live music
Malia
A favourite destination among party-going tourists, Malia boasts a lively nightlife centred around Beach Road. It's an area packed with bars, clubs, and late-night eateries, ensuring you'll never run out of places to visit. Some well-known venues in Malia are:
Zig Zag Club: A popular nightclub that hosts top DJs and themed events
The Red Lion: A British-style sports bar offering drinks, food, and live sports
Agios Nikolaos
Agios Nikolaos offers a more laid-back nightlife experience, with a combination of stylish bars and traditional tavernas. The vibrant area around the harbour and Lake Voulismeni has plenty of places to enjoy a relaxed evening. Two favourite spots here are:
Guru: A waterfront bar that serves refreshing cocktails with a breathtaking view
Salathino: A traditional taverna offering delicious food, local wine, and live Greek music
Nightlife Activities
Bars and Clubs
Crete offers a delightful array of bars and clubs for an exciting and entertaining night out. One noteworthy venue is ARC Espresso Cocktail Bar, located in Agios Nikolaos. This establishment boasts stunning views and a prime location. Another popular choice is The Jolly Roger, a lively bar known for its engaging atmosphere and hardworking staff. For those on a budget, consider visiting Central Bar, Help Bar, Mojo Bar, Casa Nostra, or Baraki Bar, as they provide more budget-friendly options.
Live Music Venues
The island boasts a variety of live music venues, catering to diverse tastes and preferences. Many bars and clubs, such as Help Bar and The Jolly Roger, feature live music on select evenings. Keep an eye out for local listings and events to ensure you catch a performance during your visit.
Beach Parties
Crete's scenic beaches set the perfect stage for entertaining beach parties, particularly during the summer months. The island has a reputation for hosting events that cater to different age groups and preferences, ranging from the energetic party scene to more relaxed gatherings. Keep an eye out for flyers and local announcements to stay informed about upcoming beach parties during your stay.
Wine Tasting
Crete is home to a thriving wine culture, making wine tastings a popular activity for tourists and locals alike. Many local wineries offer tours and tasting events, allowing visitors to sample a variety of Cretan wines while learning about the island's rich viticultural history. If you're a wine enthusiast, this is an opportunity not to be missed.
Tips for a Safe Night Out
Transportation Options
When exploring Crete's nightlife scene, it's essential to plan your transportation options in advance. Taxis are widely available in the more urban areas and can be hailed off the street or booked ahead of time via phone or app. Public buses operate between towns and cities but have limited schedules, especially after dark. If you're planning to stay out late, consider hiring a private driver or arranging a designated driver within your group. It's also a good idea to have a map or GPS handy to avoid getting lost.
Responsible Drinking
Crete offers a wide variety of bars, clubs, and tavernas to enjoy a drink. It's important to practice responsible drinking while enjoying the nightlife. Always be aware of your alcohol consumption and know your limits. Drink water between alcoholic beverages to stay hydrated, and always have a meal before going out to prevent excessive intoxication. Avoid accepting drinks from strangers and never leave your drink unattended to protect against spiked drinks and theft.
Local Customs and Etiquette
Crete, like most parts of Greece, has a welcoming, friendly atmosphere, but it's essential to be aware of local customs and etiquette to ensure a positive experience. Dress appropriately when visiting bars and clubs, and always be respectful of the people and places around you. Tipping is customary in Greece, with a typical tip ranging from 5-10% of the bill. At bars, it's not unusual to round up to the nearest Euro when tipping for drinks. Lastly, keep in mind that smoking is still widely accepted in Greece, so you may encounter more smoke in bars and clubs than you are used to.