Crete, the largest of the Greek islands, is a popular destination known for its rich history, beautiful beaches, and vibrant local culture. While the island itself offers plenty to explore, travellers often look for other nearby islands to visit and experience the diversity and charm that the Aegean Sea has to offer.
Island-hopping in Greece is an unforgettable way to discover the unique character of each island, as well as its individual stories and attractions. From the ancient legends surrounding Gavdos to the pristine beaches of Elafonissi, these islands close to Crete are an ideal addition to any Mediterranean itinerary.
Key Takeaways
Crete serves as a perfect base to explore nearby islands, each with its unique appeal
Island-hopping allows travellers to discover diverse landscapes, stories, and attractions
Visiting nearby islands enriches the overall Mediterranean travel experience
Geography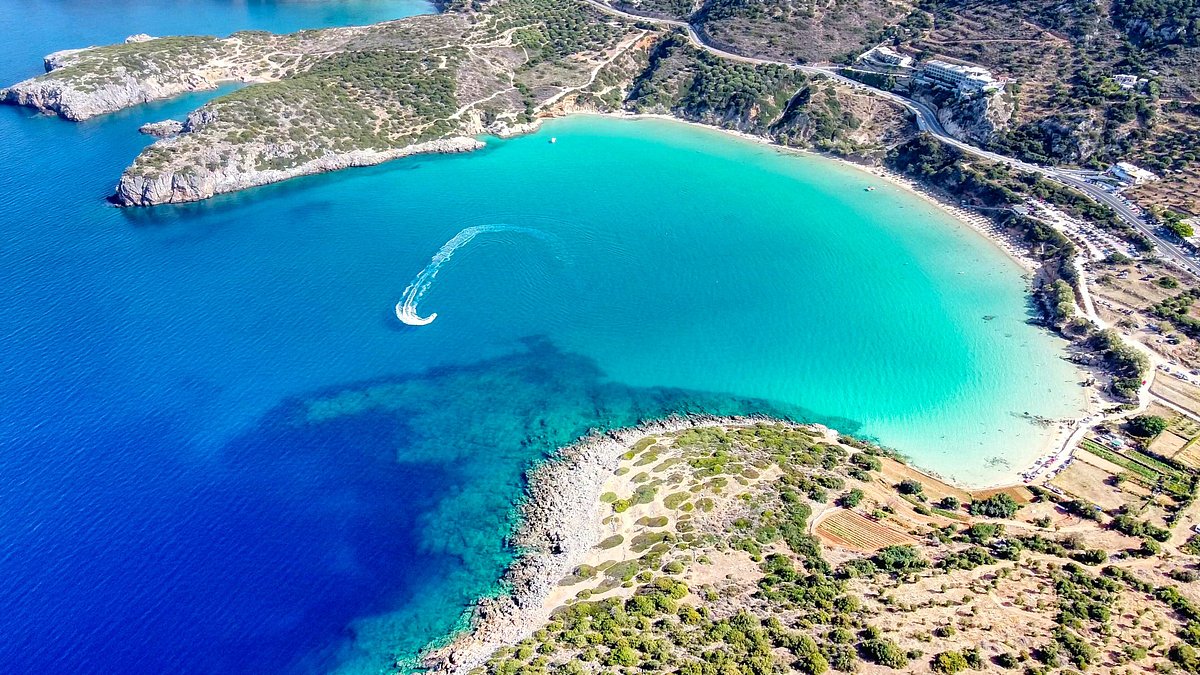 Northern Islands
The northern islands near Crete are part of the Aegean Sea and boast their own unique landscapes and attractions. Among these islands are the Cyclades, a group of more than 200 islands known for their striking white-washed buildings and deep blue waters. The most famous northern islands include Mykonos and Santorini, both popular travel destinations for their stunning beaches, vibrant nightlife, and rich cultural history.
Eastern Islands
To the east of Crete lie several smaller islands worth exploring. One of these is Pseira, a tiny island in the heart of the Gulf of Mirabello. Situated off the coast of Mochlos town in eastern Crete, Pseira is a treasure trove of ancient Minoan history. The island offers a unique experience for visitors, with archaeological sites to explore instead of the typical sunbathing and snorkelling found in other resort towns of the region.
Southern Islands
The southern islands near Crete are situated within the Libyan Sea, featuring diverse landscapes and a variety of beach types. Some of the most notable southern islands include Gavdos, a remote island with pristine sandy beaches and crystal-clear waters, and Chrissi, an uninhabited island boasting a stunning cedar forest and pink coral sands. Visitors to these southern islands can expect a more tranquil and laid-back atmosphere compared to the more bustling northern islands.
Western Islands
Just off the western coast of Crete, tourists can find the small island group of Paximadia. These islands, though uninhabited, offer a fantastic option for day-trips, with boat tours from the nearby town of Agia Galini. The islands provide an excellent opportunity for snorkelling and diving expeditions in their crystal-clear waters, as well as the chance to explore their untouched and remote nature.
History and Culture
Ancient History
Crete, known as Kríti in modern Greek, is the largest island in Greece and the fifth-largest island in the Mediterranean. Its rich ancient history dates back to the Minoan civilization, which thrived from 2700 to 1450 BCE. One of the nearby islands, Pseira, was excavated by American archaeologist Richard Seager in 1907, uncovering the remnants of an old harbour on its south coast. Today, visitors can explore the rough-stone buildings that once housed ancient fishing boats.
Local Traditions
Local traditions on the islands around Crete are shaped by their connection to the sea and their history. For instance, on Gavdos Island, ancient Ogygia, visitors are encouraged to disconnect from the modern world by switching off their mobile devices and immersing themselves in the unique surroundings. Traditional cuisine, music, and crafts are influenced by the island's diverse past, including Venetian, Turkish, and Greek elements.
Mythology
Greek mythology is closely intertwined with the islands near Crete. Gavdos Island is believed to be Calypso's island from Homer's Odyssey. It is said that Odysseus stayed there for several years, captivated by the enchanting island and the goddess Calypso. The mythology surrounding these islands adds a layer of intrigue and mystique, further enhancing their appeal to visitors seeking a rich cultural experience.
Tourism and Attractions
Crete is the largest and most populous island in Greece, boasting a variety of nearby islands to explore and enjoy. This section highlights some popular islands near Crete and the main tourist attractions, including beaches and resorts, outdoor activities, and historical sites.
Beaches and Resorts
Gavdos: This is the southernmost island of Greece, known for its pristine beaches like Sarakiniko, Agios Ioannis, and Potamos. There are minimal tourist facilities, making it ideal for those seeking tranquillity and natural beauty.
Chrissi: This uninhabited island offers exotic beaches with crystal-clear waters, such as Belegrina and Kataprosopo. The island is mainly visited on a day trip from Ierapetra and provides no accommodation facilities.
Koufonisi: Similar to Chrissi, Koufonisi is another small island with heavenly beaches and turquoise waters. However, there are no trees for shade, so visitors need to be prepared for sun exposure.
Elafonissi: Famous for its pink sand and shallow turquoise waters, Elafonissi is easily accessible from the south-western coast of Crete and is perfect for families with children.
Outdoor Activities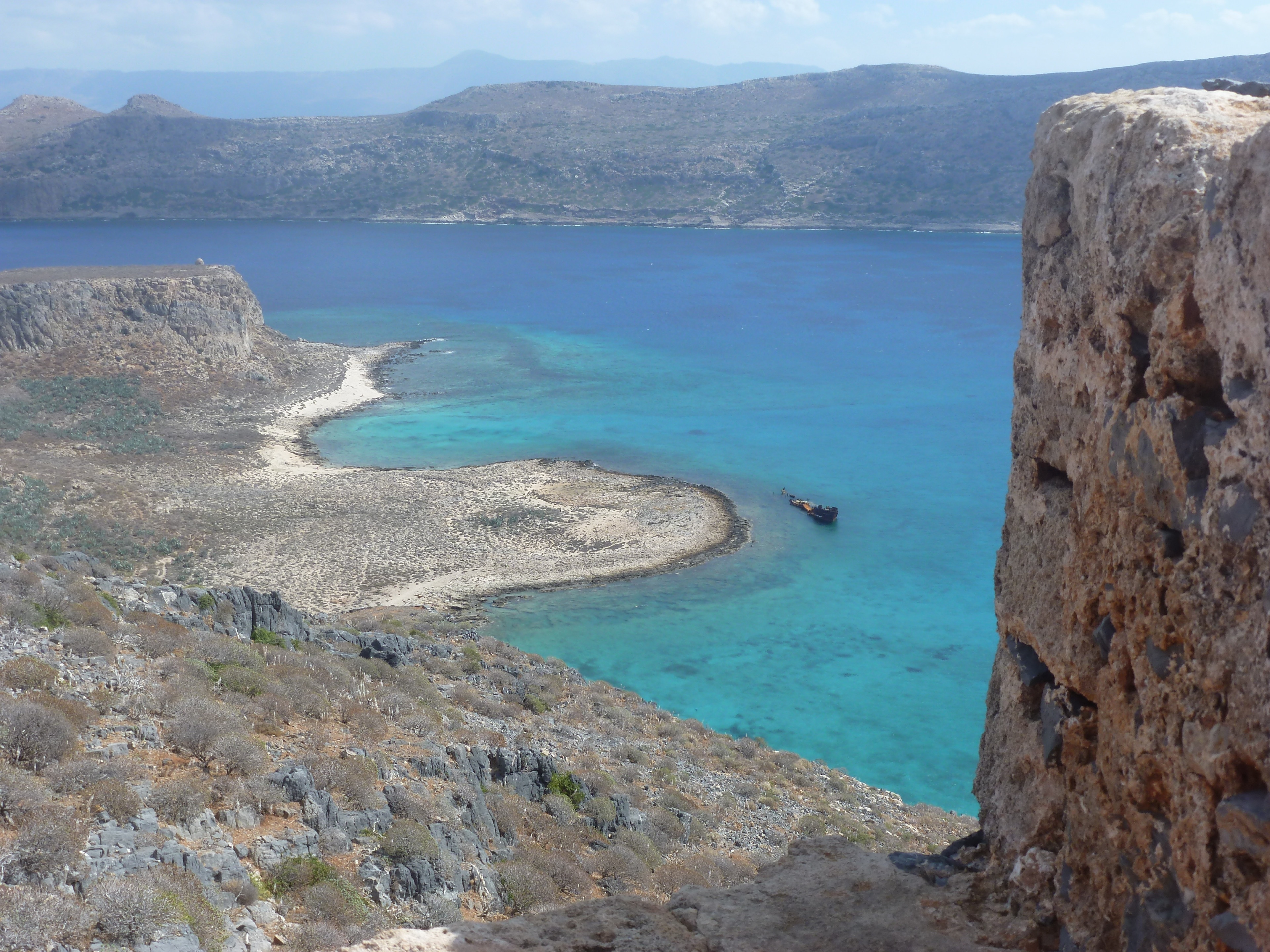 Dia: A small island north of Crete, Dia is an excellent destination for snorkelling, diving and hiking. The uninhabited island is a Natura 2000 protected area due to its rich biodiversity.
Imeri Gramvousa: Accessible by boat from the small harbour of Kissamos, Imeri Gramvousa offers a blend of natural beauty and adventure. Visitors can enjoy hiking up to the Venetian fortress atop the hill and exploring the shipwreck on the beach below.
Historical Sites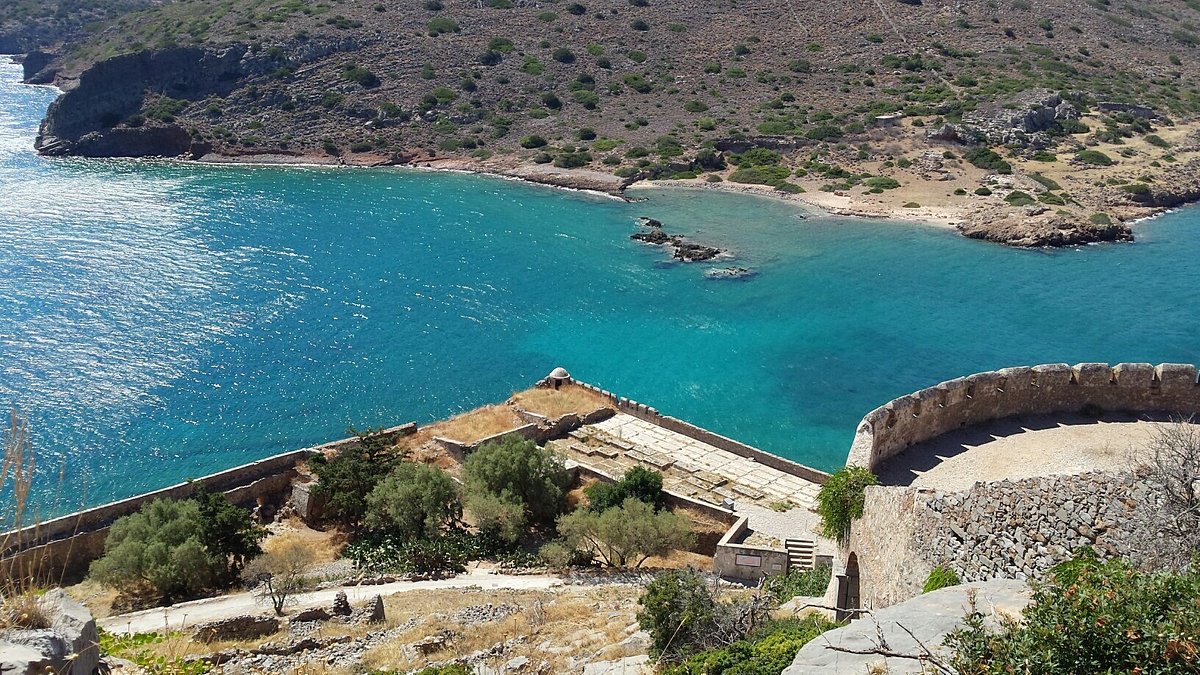 Spinalonga: Located in the north-eastern part of Crete, this small island has a fascinating history as a Venetian fort and a later leper colony. Today, it is a popular tourist destination where visitors can explore the island's ruins and learn about its unique past through guided tours.
Pseira: An island rich in archaeological findings, Pseira boasts evidence of Minoan civilisation dating back to 1800 BCE. Visitors can explore the ancient settlement and gain insight into the island's historical importance.
Antikythera: Although more remote and off the beaten path, Antikythera has a rich history and is famous for the ancient Antikythera Mechanism, one of the world's earliest known analogue computers. The island also has remains of ancient temples and other structures to explore.
Transportation and Accessibility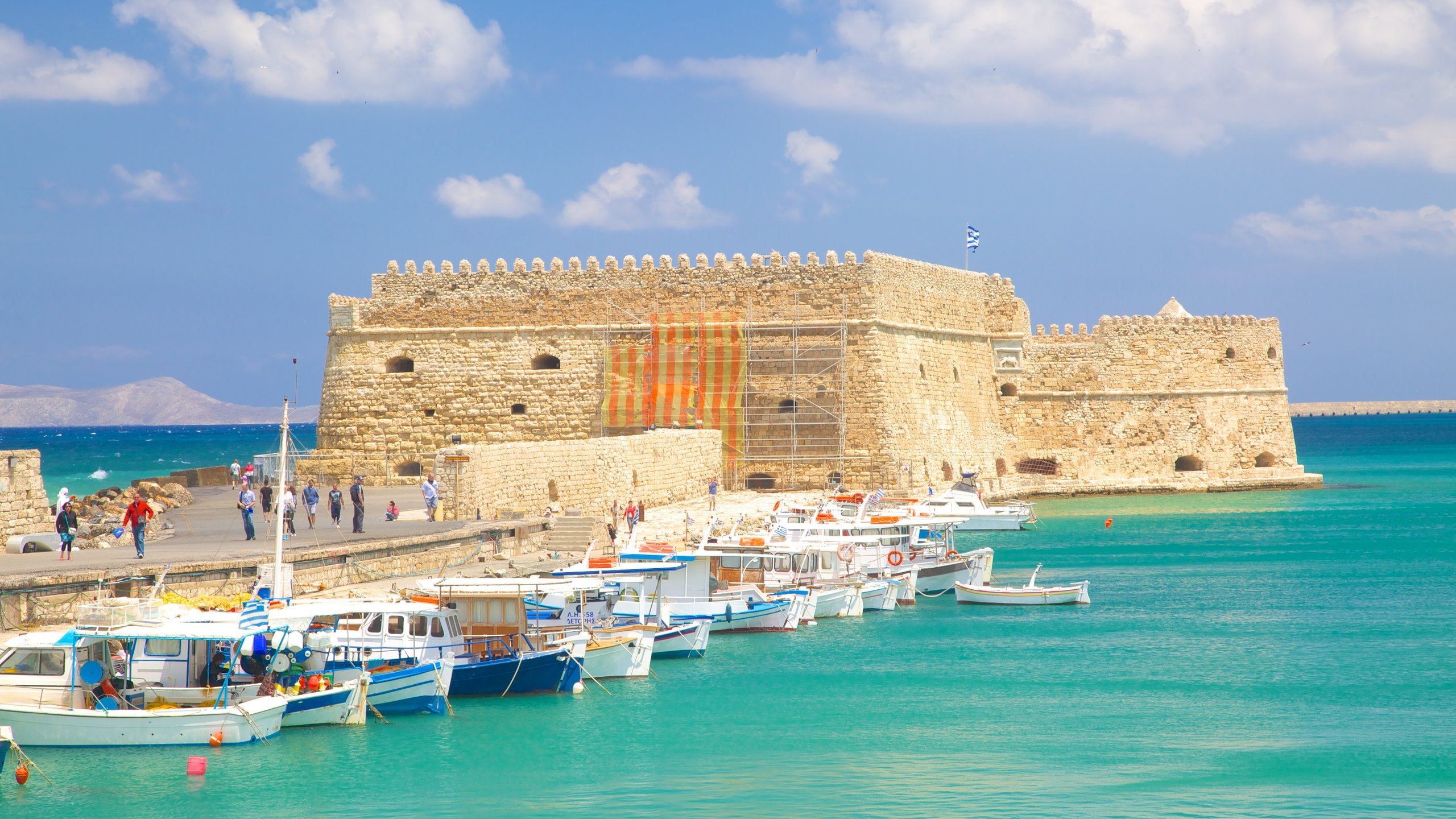 Ferries
The primary mode of transport between Crete and nearby Greek islands is by ferry. Ferries regularly depart from Crete's Heraklion port, with up to five sailings a day during the summer months. Additionally, there are two weekly ferries that serve Crete's Rethymnon port on Tuesdays and Saturdays throughout the summer.
If you are looking to explore smaller islands near Crete, such as Dia or Koufonisi, it is worth noting that there are no regular commercial ferries servicing these islands. One alternative is to join a guided sea kayaking tour for a unique way to access these lesser-known destinations.
Airports
While many Greek islands have their own airports to help facilitate travel, most of them feature only domestic flights. Crete's airport, however, is an international one, providing a central hub for travellers to access the region easily. The island's main airport is in Heraklion, with direct flights available to popular nearby destinations such as Athens and Rhodes. Another airport is in Chania, mainly serving domestic and some European flights.
Once you have landed in Crete, there are a variety of transportation options available for getting around the island. Public transport, taxis, and bus tours are all available, or you could consider renting a scooter, buggy, or quad bike for added flexibility and freedom to explore at your own pace.
Remember to plan your transportation options ahead of time to ensure smooth travels and make the most of your experience in the beautiful region of Crete and its surrounding islands.
Conservation and Ecology
Marine Life
The waters surrounding the islands near Crete are home to diverse marine life, which contributes to the unique and vibrant ecosystems present in the area. Local species include different types of fish, mollusks, crustaceans, and other marine invertebrates. Marine mammals, such as dolphins, whales, and the critically endangered Mediterranean monk seal, can also be encountered around these islands.
Protected Areas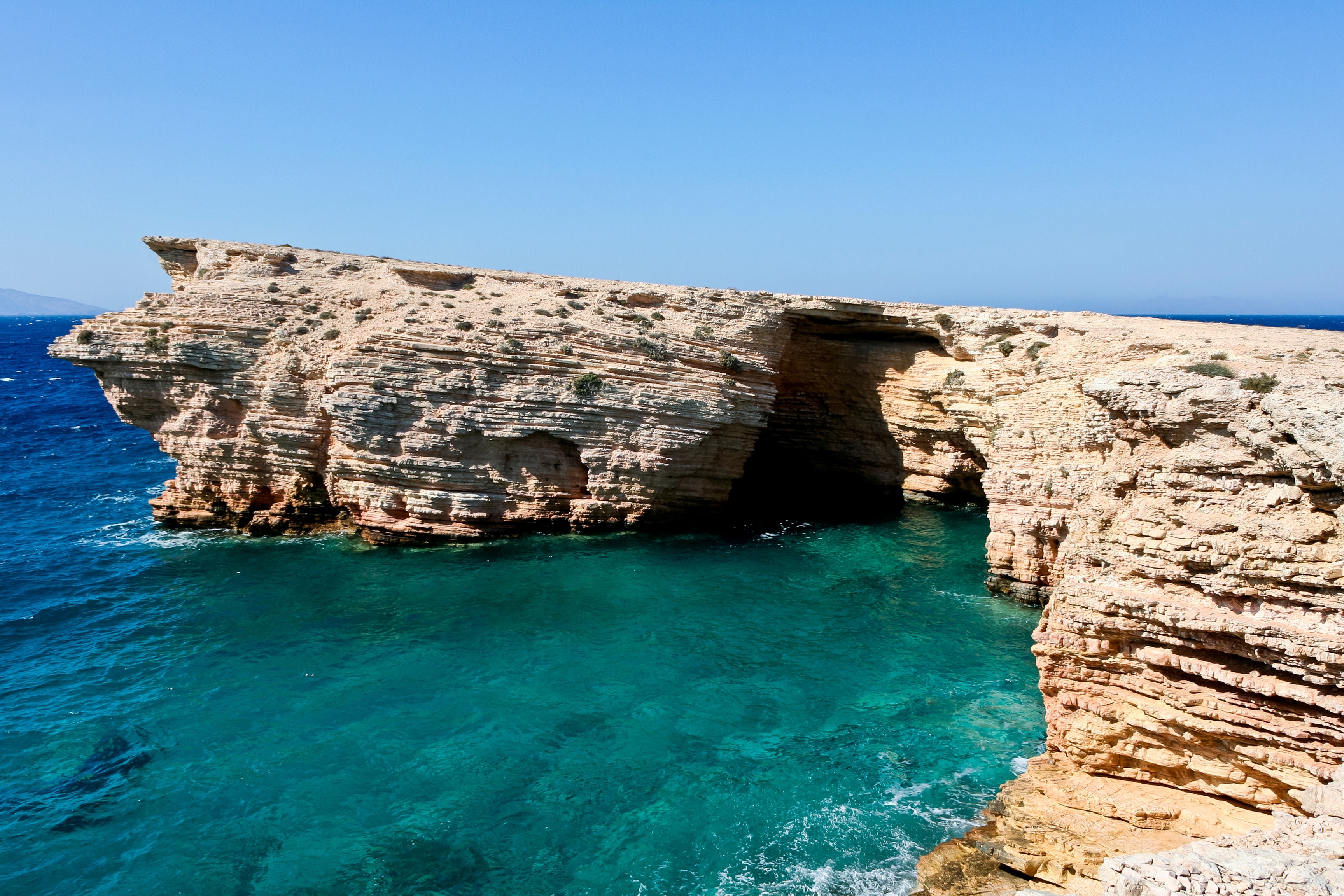 Several of the islands near Crete have protected areas in place to conserve endemic species and preserve their rich ecosystems. For example, the Greek government has reported that 22% of plant species in Greece are found only in Greece, making it imperative to maintain these natural habitats1.
Some notable protected areas around Crete's islands include:
Koufonisi: Known for its heavenly landscape and exotic atmosphere, Koufonisi is home to unique species and habitats. Efforts have been made to protect and preserve the delicate ecosystems on the island.
Elafonissi: This picturesque island, featuring pink sand beaches, is part of the Natura 2000 network of protected areas to conserve its dunes, rare plant species, and natural beauty.
Imeri Gramvousa: Also part of the Natura 2000 network, this island boasts a rich biodiversity and is an important habitat for various bird species, including the Eleonora's falcon and the Audouin's gull.
Conservation efforts in these protected areas are essential to ensure the survival of endemic species and maintain the delicate balance of the ecosystems around Crete's islands.