Gouves, a popular tourist destination on the island of Crete, offers travellers a wide range of activities and attractions. This picturesque village combines the charm of a traditional Cretan village with all the modern conveniences that make for a perfect holiday. With its splendid beaches, majestic mountains, and vibrant cultural experiences, Gouves is an excellent choice for those looking to explore the best of Crete.
Visitors to Gouves have numerous options for entertainment and adventure. Outdoor enthusiasts can revel in the array of sporting events, while food lovers have the opportunity to indulge in the local cuisine, wine, and nightlife. The town also boasts various cultural and theme tours, catering to travellers who want to immerse themselves in the rich history of the area. To make the most of your stay, consider planning some day trips to nearby attractions, or opt for a guided tour of Gouves and its beautiful surroundings.
Regardless of your interests or preferences, Gouves promises a memorable vacation experience for all. From leisurely beach strolls to adventurous excursions and everything in between, Gouves, Crete truly has something for everyone.
Historical Sites
Skotino Cave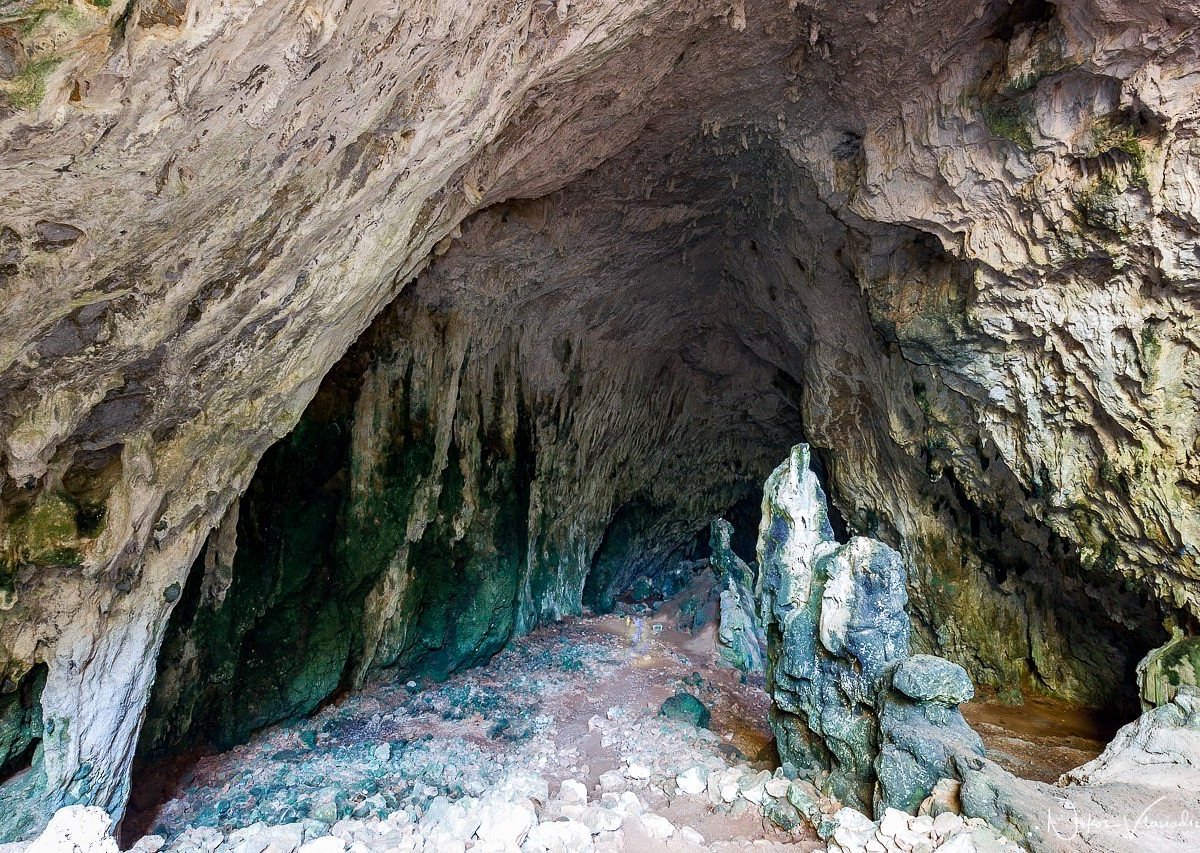 Skotino Cave, located near the village of Skotino, is a fascinating historical site to visit in Gouves. This impressive cave has a depth of 160 meters and is one of the largest in Crete. With its striking stalactites and stalagmites, it offers a unique experience for visitors who want to explore its natural beauty. The cave also has an intriguing past, as it was once a place of worship, dedicated to the Minoan goddess Eileithyia.
Church of Saints Constantine and Helen
Another historical site worth visiting in Gouves is the Church of Saints Constantine and Helen. This magnificent church, built in honour of these two great Christian figures, stands as a true testament to the area's rich religious history. The church features beautifully preserved frescoes and Byzantine icons showcasing remarkable craftsmanship. As you explore this sacred site, you will not only be captivated by its stunning architectural design but also delve into Gouves' spiritual heritage.
Beaches and Natural Beauty
Gouves Beach
Gouves Beach is a popular holiday resort located 18km east of Heraklion, nestled in the foothills of Mount Ederi. This picturesque beach boasts clear blue waters and golden sands, perfect for a day of relaxation. Along the shoreline, you'll find a variety of amenities, including sunbeds and umbrellas, as well as beachside cafes and restaurants. Gouves Beach caters to people seeking both tranquillity and water-based activities, with opportunities for scuba diving and snorkelling in the surrounding waters.
Analipsi Beach
A short distance from Gouves is Analipsi Beach, another stunning location on the island of Crete. This beach is known for its calm atmosphere and crystal-clear waters, offering visitors the ideal setting for a peaceful day. The seabed is mostly sandy, making it perfect for swimming and wading. The beach is also equipped with facilities like sunbeds, umbrellas, and beach bars, ensuring you have everything you need for a comfortable visit.
Aposelemis Gorge
For those who enjoy exploring nature, a visit to Aposelemis Gorge is a must. This breathtaking gorge offers a unique outdoor experience, weaving its way through the rugged Cretan countryside. Hikers can immerse themselves in the beauty of the gorge's lush vegetation and dramatic rock formations, as well as discover hidden gems like waterfalls and caves along the way. A hike through Aposelemis Gorge is an excellent way to witness the stunning natural beauty that Crete has to offer, as well as enjoy a more active and adventurous day away from the beach.
Activities and Entertainment
Dinosauria Park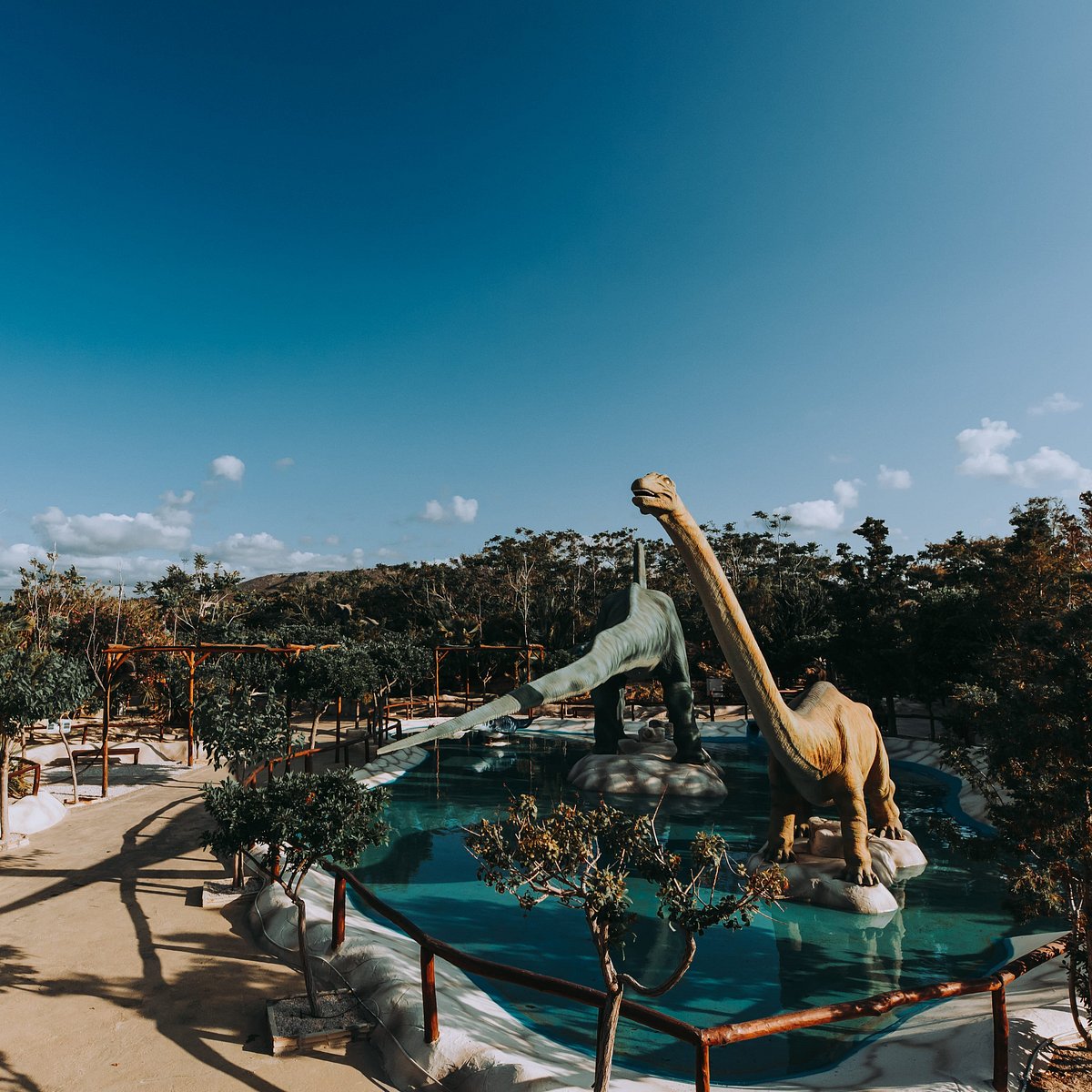 Dinosauria Park, located in Gouves, Crete, provides a unique and educational experience for visitors of all ages. The park is home to life-sized dinosaur models, which offer an insight into the prehistoric world and the creatures that inhabited the earth millions of years ago. Guests can walk through the park, explore informative exhibits, and engage in interactive activities, making it a perfect destination for families.
Aposelemi Dam
The Aposelemi Dam is a beautiful area rich in natural beauty and picturesque landscapes. Visitors can spend time enjoying the serene surroundings, observing local wildlife, and appreciating the engineering brilliance of the dam itself. The scenic walking trails around the dam are well-suited for hiking enthusiasts and leisurely strolls.
Horse Riding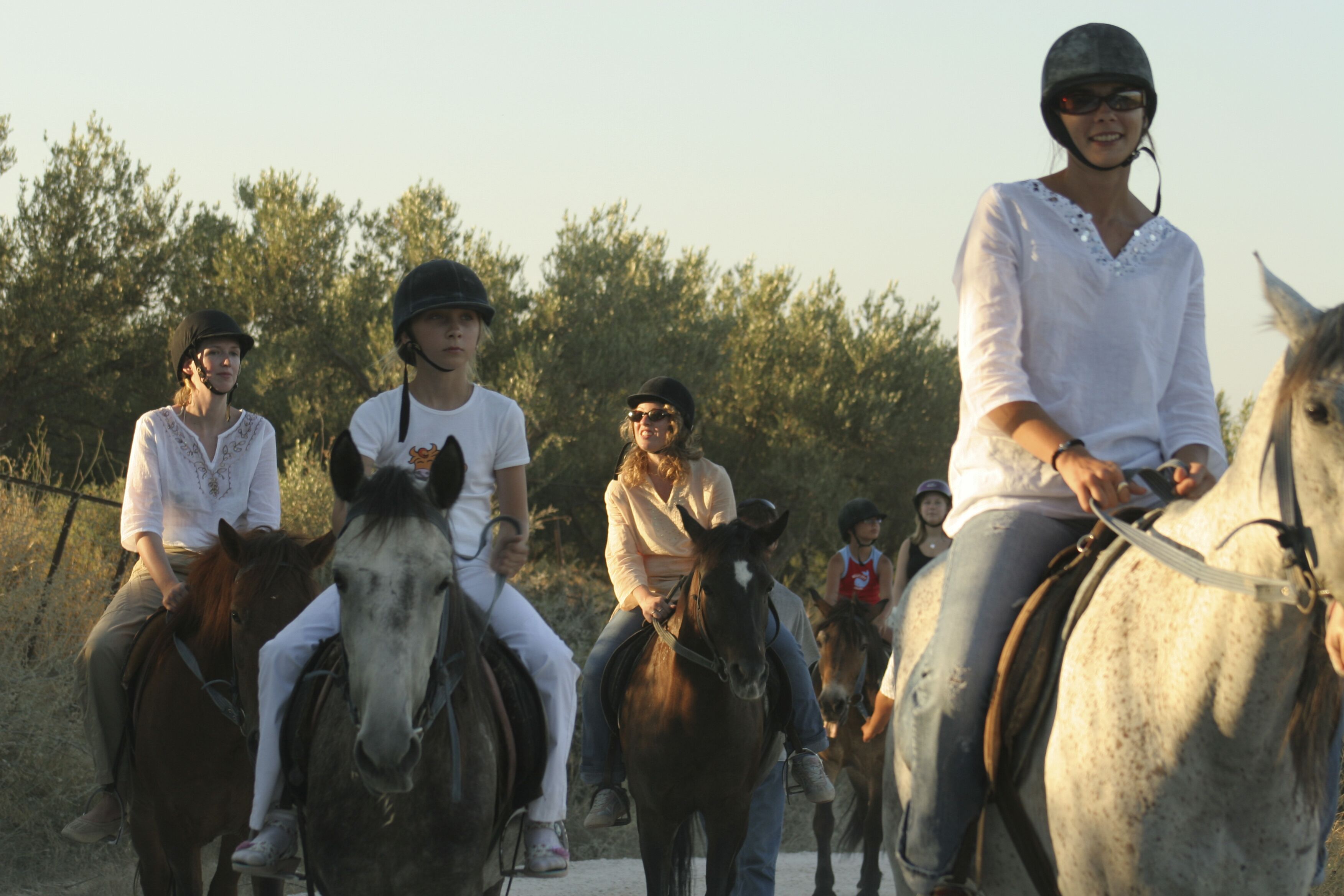 Horse riding in Gouves offers a unique and enjoyable way to explore the picturesque countryside and immerse oneself in Crete's natural beauty. With several equestrian centres in the area, riders of all skill levels can find a guided tour or lesson to suit their needs. Whether it's a relaxed trail ride or a more challenging excursion, horse riding in Gouves is an unforgettable experience for all ages.
Local Cuisine
In Gouves, Crete, you can expect to find a variety of delicious local dishes when exploring its culinary scene. Traditional restaurants, tavernas, and cafes are scattered throughout the town, offering an authentic taste of Cretan cuisine. The Mediterranean flavours, fresh ingredients, and generations-old recipes evoke the essence of the island.
One must-try dish while visiting Gouves is dakos, a Cretan salad made with barley rusks, juicy tomatoes, crumbled feta cheese, and topped with a generous drizzle of olive oil. This dish perfectly showcases the fresh, simple ingredients that are a staple of the Cretan diet. To experience more of the island's flavours, indulge in locally made cheeses such as graviera and mizithra, which can be found at various eateries in Gouves.
Seafood lovers will appreciate the abundant options for fresh, locally caught fish and seafood dishes. Be sure to try kalamari, grilled or fried squid, which is often served in traditional tavernas. Similarly, bourdeto, a fish stew made with red snapper, tomatoes, and onions, is another Cretan specialty that shouldn't be missed.
Pair your meals with some fine local wine. Crete has a long history of winemaking, and Gouves is no exception. Sampling local wines such as vidiano, thrapsathiri, and mantilari, often available in tavernas, restaurants, and local wineries, will round out your dining experience.
Don't forget to finish off your meal with a traditional Cretan dessert – loukoumades. These small fried doughnuts are soaked in honey and sprinkled with cinnamon, providing a delightful sweet treat to complete your culinary journey through Gouves, Crete.
As you explore Gouves and sample its local cuisine, you'll find yourself immersed not only in the delightful flavours of the island, but also in its rich history and culture, creating lasting memories of your time in this remarkable destination.
Shopping and Markets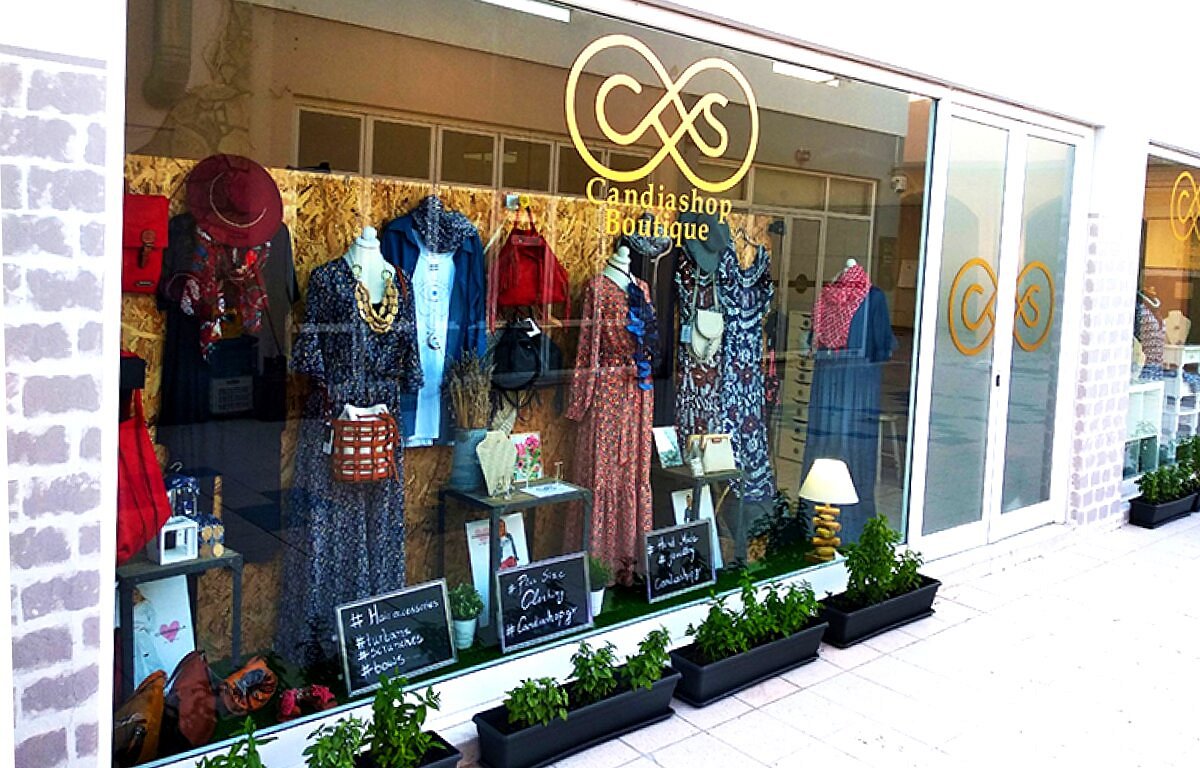 Gouves, a popular destination on the island of Crete, boasts a variety of shopping and market options for visitors. From charming local shops to modern shopping centres, there's something for everyone in this quaint coastal town.
One area to explore is Kato Gouves, which offers a selection of gift and specialty shops. Here, you can find unique souvenirs to take home, as well as an assortment of local products such as handmade soaps, pottery, and textiles. Take the time to stroll through the shops, and you'll discover a variety of items that reflect the rich culture and traditions of Crete.
If you're looking for a more comprehensive shopping experience, Gouves is home to several shopping malls and department stores. One standout is the Candiashop Boutique. This mall features a range of specialty and gift shops, offering a wide array of products. From clothing and accessories to home goods and crafts, this shopping centre has something for everyone.
When visiting Gouves, don't forget to check out the local markets. These bustling outdoor spaces provide the opportunity to purchase fresh produce, aromatic spices, and other ingredients, which are ideal for preparing a traditional Greek meal. Moreover, local markets are the perfect place to experience authentic Cretan culture, as you'll find the residents engaged in lively bartering and exchanging stories.
As you explore the shopping and markets in Gouves, you'll find yourself immersed in a world of vibrant colours, enticing scents, and remarkable flavours. Whether you're searching for a unique souvenir, a special piece of local art or simply want to take in the atmosphere, Gouves has plenty to offer. Remember to bring your camera and capture the wonderful moments and memories as you discover the best shopping opportunities in this delightful corner of Crete.
Festivals and Events
Gouves is a lively destination known for its various festivals and events that take place throughout the year. These events offer visiors a unique glimpse into the local culture, traditions, and gastronomy of this charming coastal town in Crete.
One of the most popular events is the Feast of Agia Marina, celebrated each year on July 17th. This religious festival involves local church processions, traditional music and dancing, and an abundance of delicious Cretan food. It's a fantastic opportunity for visitors to experience an authentic Greek Orthodox celebration while mingling with the friendly locals.
Another notable event is the annual Gouves Music Festival, which usually takes place in August. This festival showcases a variety of local and international artists performing across multiple stages in the picturesque setting of Gouves Park. Attendees can enjoy genres ranging from traditional Greek music to contemporary pop, while also exploring food stalls and artisan markets for a well-rounded cultural experience.
Wine enthusiasts should consider attending the wine festival, known as "Dionysia," usually occurring in late summer. This event is dedicated to Dionysus, the ancient Greek god of wine, and it features local wineries showcasing their finest products. Visitors can indulge in wine tastings, attend seminars by professional sommeliers, and immerse themselves in the rich history of Cretan winemaking.
Finally, local olive oil production plays a significant role in Gouves' economy. As a result, the annual Olive Oil Festival held in November is a must-visit event for food lovers. This festival allows visitors to learn about the traditional methods of olive oil production, participate in olive oil tastings, and discover the health benefits associated with this remarkable culinary staple.
In summary, Gouves is a destination that offers a diverse range of events, giving visitors a chance to soak up the authentic atmosphere and delve into the rich history of Crete. Whether it's joining a religious celebration, attending a music festival, or indulging in food and wine tastings, Gouves ensures a memorable experience for all.
Day Trips from Gouves
Gouves, Crete, is a great base for exploring more of the island, and there are several notable day trips visitors can take. In this section, we will focus on two popular destinations: Heraklion and Knossos Palace.
Heraklion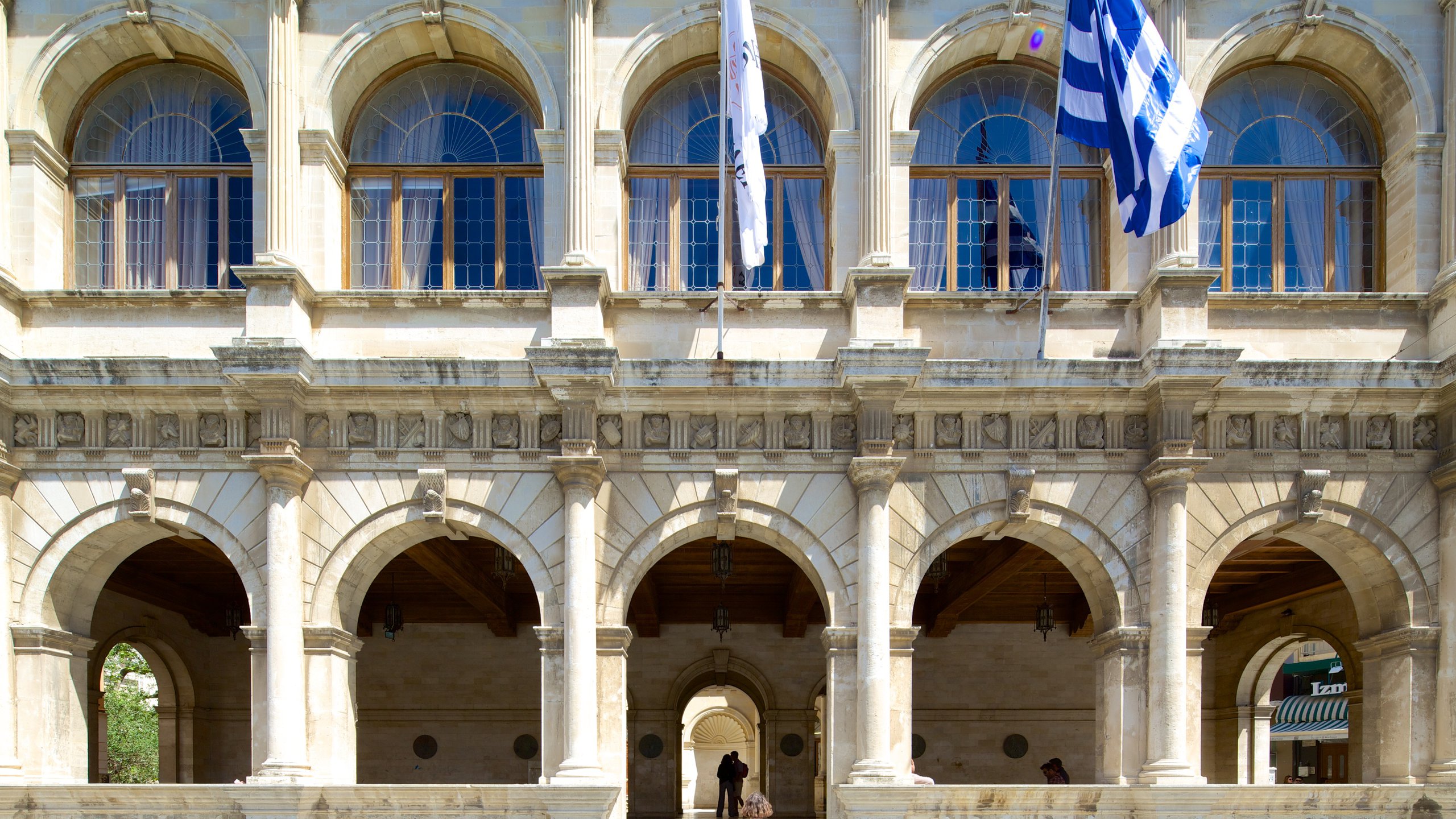 Heraklion, the capital of Crete, is a must-visit for those staying in Gouves. It is only a short drive away and offers a wide variety of historical, cultural and gastronomic experiences. A visit to the Heraklion Archaeological Museum allows you to delve into the ancient Minoan civilisation, while the Venetian Fortress and the Old Venetian Harbour showcase the island's diverse history.
Don't miss out on the opportunity to wander through the bustling streets of Heraklion's city centre, where you can find an array of shops, markets, and cafes. Be sure to sample some of the local cuisine or explore the city's burgeoning street art scene.
Knossos Palace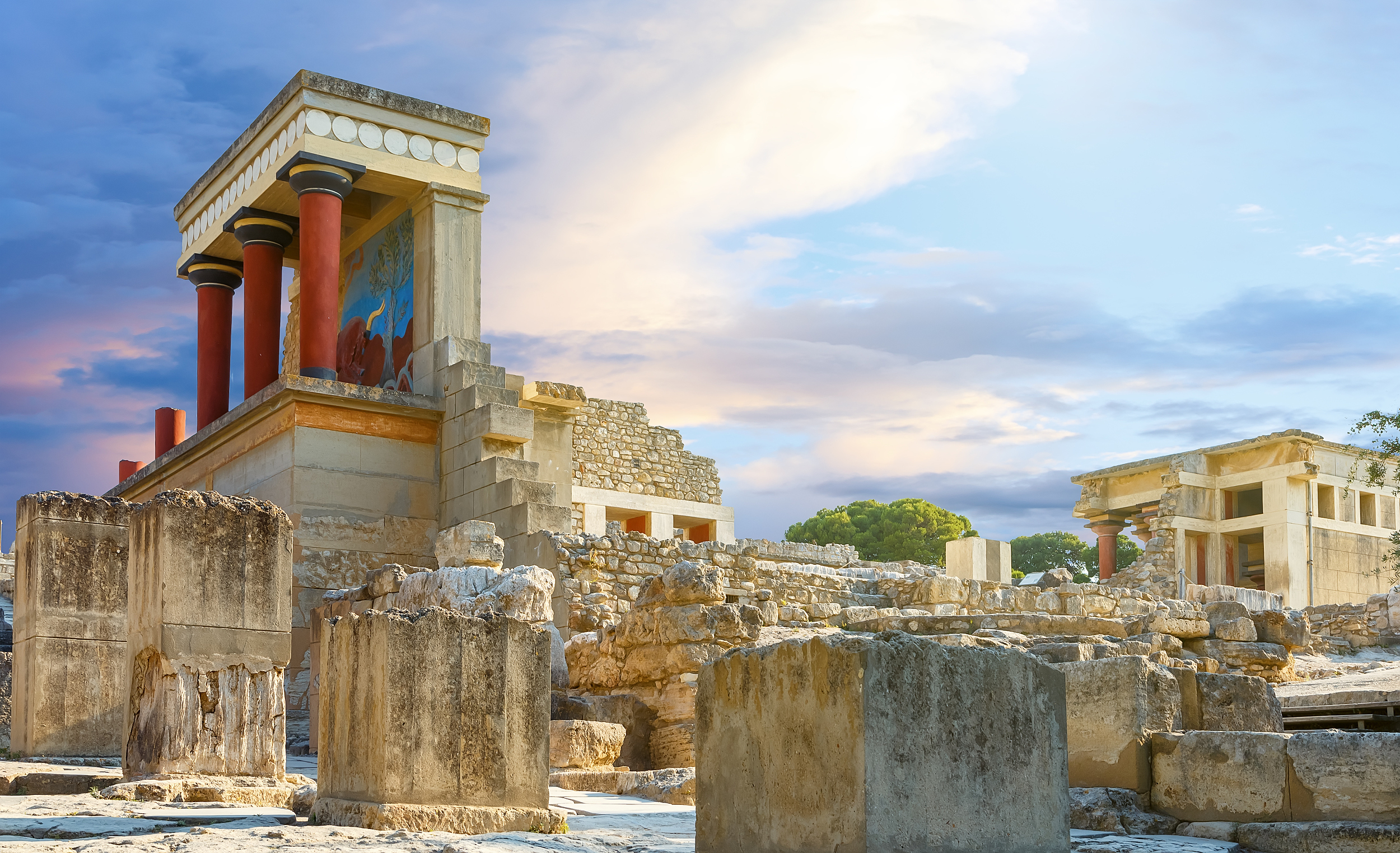 Another fascinating day trip option from Gouves is the Knossos Palace. As one of Crete's most famous archaeological sites, it is regarded as the centre of the Minoan civilisation and is believed to be Europe's oldest city, dating back to around 2000 BCE.
Visitors can explore the extensive site, which includes over 1,000 interlinked rooms, grand staircases, and vibrant frescoes. A guided tour is recommended for a more in-depth understanding of the Minoan history and the myths surrounding the palace, such as the legend of the Minotaur and the Labyrinth. While visiting Knossos Palace, be sure to also explore the sprawling nature surrounding the site, which offers beautiful landscape views and the chance to discover native flora and fauna.
Practical Information
Gouves is a beautiful coastal region situated 18 km east of Heraklion, near the area of Gournes. Known for its stunning waterfront and wide variety of tourist facilities, Gouves offers an array of attractions and activities for visitors to enjoy. Here is some practical information that will enhance your experience during your visit to Gouves.
Getting Around: One can explore Gouves on foot, but to discover the surrounding areas and attractions such as the Cretaquarium, it is recommended to rent a car or use public transportation like local buses. Taxis are also available, but they can get expensive for longer distances.
Accommodation: Gouves provides a wide range of accommodations to suit different budgets and preferences, from luxurious resorts and villas to modest hotels and apartments. It's always advisable to book well in advance, especially during the peak tourist season, which typically lasts between June and September.
Food and Dining: Gouves is home to a variety of restaurants, cafes, bars, and fast food outlets catering to numerous tastes. Visitors can sample traditional Greek cuisine, as well as enjoy international dishes at the many establishments available. Moreover, local supermarkets and grocery stores offer fresh produce and supplies for those who prefer self-catering.
Language: Greek is the official language spoken in Gouves, but the majority of locals, especially those in the hospitality industry, have a good command of English. It's always appreciated when tourists attempt to learn a few basic Greek phrases to show courtesy and respect.
Currency and Payment: The Euro (€) is the official currency used in Gouves and throughout Crete. Major credit cards, such as Visa and Mastercard, are widely accepted at most establishments. However, carrying cash for smaller transactions and local markets is a good idea.
Weather: Gouves enjoys a Mediterranean climate with warm, dry summers and mild winters. The peak season for tourism is summer when temperatures range from 25°C to 30°C. Spring and autumn are also pleasant times to visit, with temperatures between 20°C and 25°C. Winter, although milder than the UK, can still get chilly and occasionally rainy, with temperatures ranging from 10°C to 15°C.
Safety: Gouves is generally a safe destination for tourists. However, it's important to take the usual precautions, such as safeguarding valuables and being aware of your surroundings, especially in crowded areas.
With this practical information in mind, you can confidently explore Gouves and make lasting memories of your time in this charming seaside destination.
Born and raised on the sun-drenched island of Crete, Sofia Mavromatis is a seasoned traveler and writer with a deep-rooted love for Greece's vibrant culture, stunning landscapes, and rich history.