Crete, the largest of the Greek islands, offers a diverse array of activities and attractions for visitors. This Mediterranean gem is known for its rich history, stunning beaches and vibrant culture, making it a must-visit destination for travellers in search of unforgettable experiences. From exploring ancient ruins to soaking up the sun on pristine beaches, there is something for everyone in Crete.
History buffs will be enthralled by the Palace of Knossos, the heart of Minoan Crete, which boasts a fascinating history dating back to the 18th century BC. For those interested in nature and wildlife, the island offers a number of tours covering its geologic formations, mountains and beautiful seascapes. Additionally, Crete's charming cities and towns are filled with architectural gems, museums, and cultural events that showcase the island's rich heritage.
In addition to its historical and cultural attractions, Crete is also a haven for outdoor enthusiasts. With opportunities for hiking, mountain climbing, and water sports, visitors can choose from a diverse range of activities to make their trip memorable. Whether it's embarking on a thrilling 4WD tour or enjoying a relaxing day by the beach, Crete's natural beauty and endless array of activities ensure that travellers will have an unforgettable holiday.
Historical Sites
Knossos Palace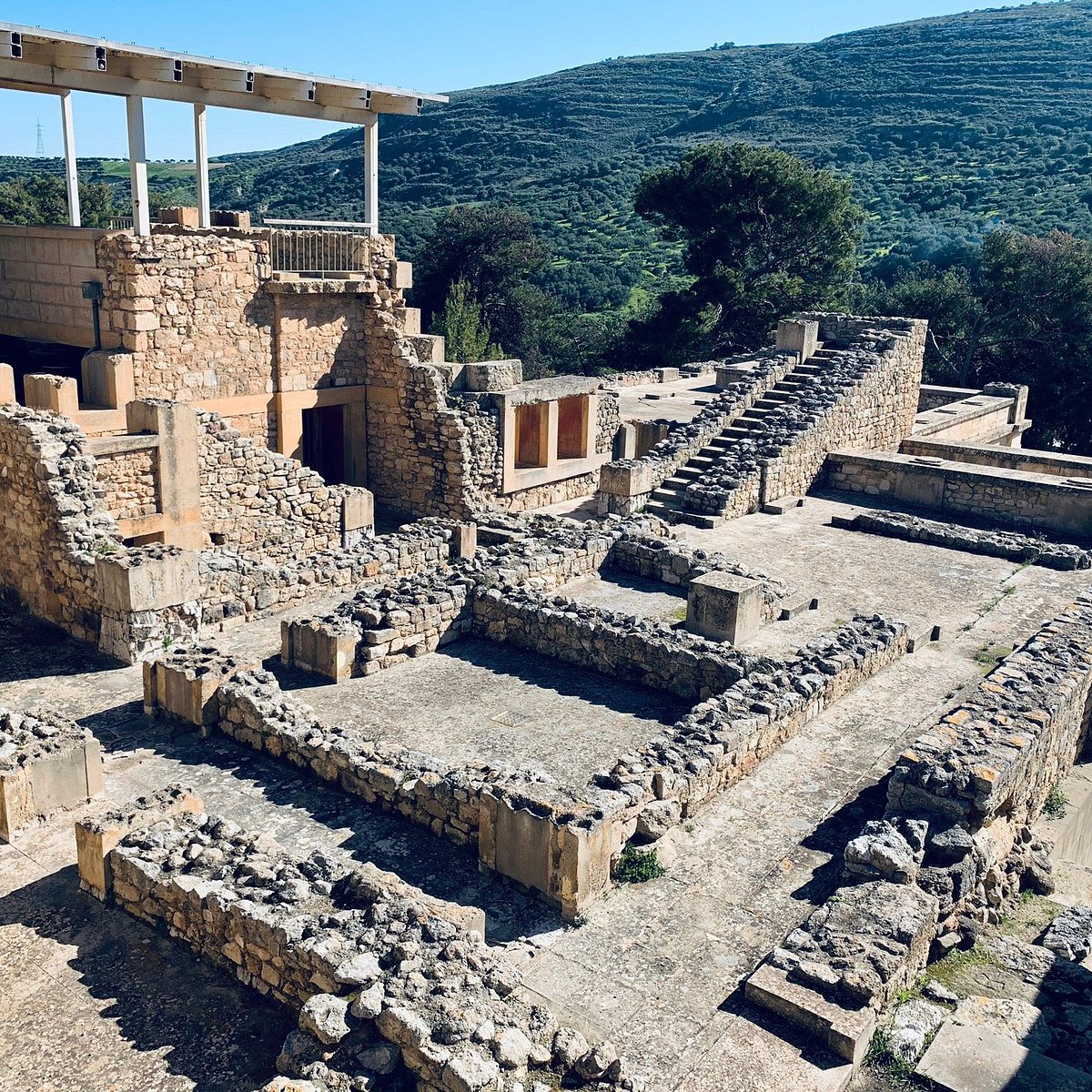 Knossos Palace is the largest Bronze Age archaeological site in Crete and the centre of Europe's first civilisation, the Minoan civilization. This impressive site has connections to the myths of Theseus, the Minotaur, and the labyrinth, making it a must-visit destination for history enthusiasts. The palace complex features a maze-like layout, with courtyards, halls, and residential areas, giving visitors a glimpse into the advanced and sophisticated Minoan culture.
Phaistos Minoan Palace
Phaistos Minoan Palace is another prominent historical site in Crete. Located in the south-central part of the island, it is one of the most well-preserved Minoan palace complexes. The site boasts various architectural styles, reflecting the different periods of Minoan history and offering a unique insight into the evolution of Cretan architecture. Visitors can explore the complex's numerous courtyards, storerooms, and living quarters to appreciate the ingenuity demonstrated by the ancient builders.
Archaeological Museum of Heraklion
The Archaeological Museum of Heraklion is an essential stop for any history lover visiting Crete. The museum houses a vast collection of artefacts, ranging from the Neolithic period to the Roman era, showcasing the island's rich and varied history. Some notable exhibits include two paintings by El Greco: The Baptism of Christ and View of Mt. Sinai and the Monastery of St. Catherine. The museum also provides context to the many archaeological sites and ruins found throughout Crete, making it the perfect complement to your historical site visits.
Beaches and Activities
Elafonisi Beach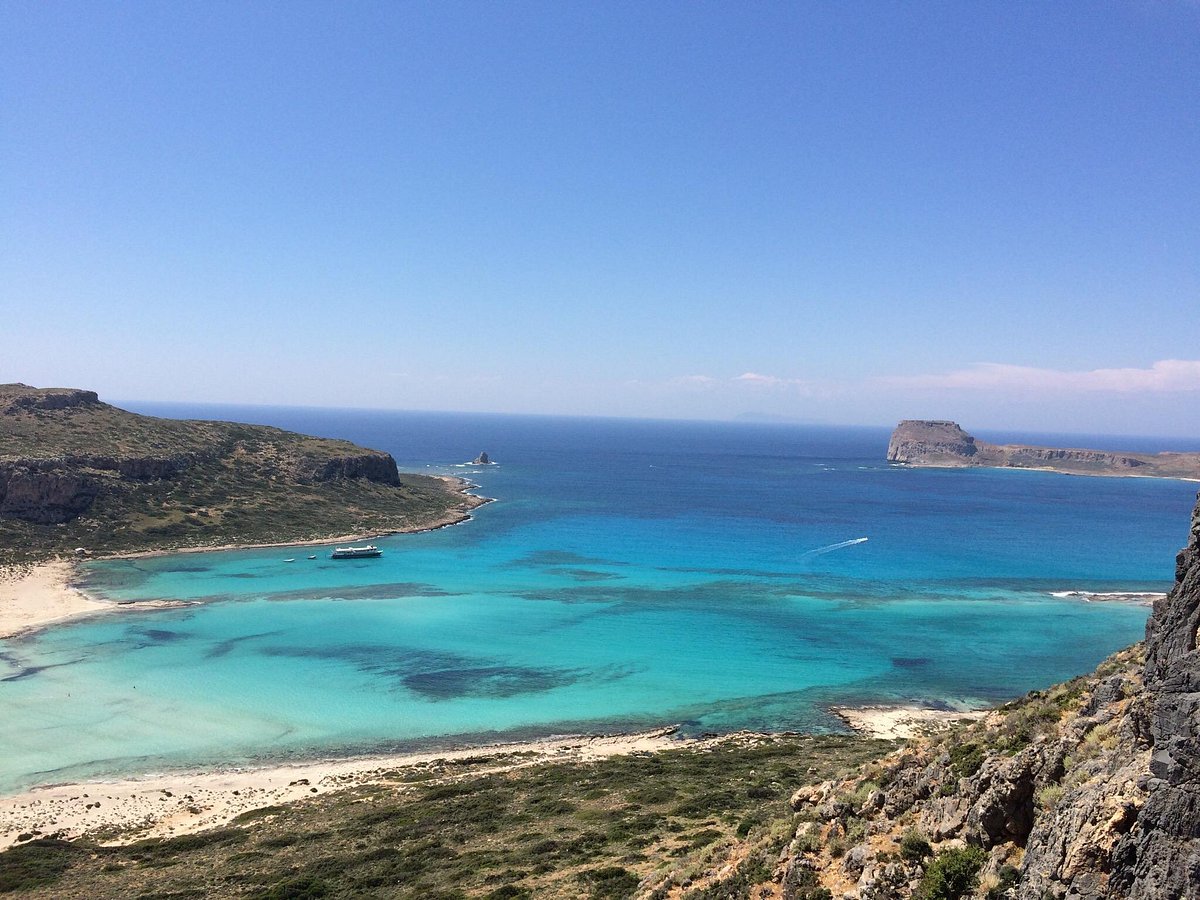 Elafonisi Beach is hailed as one of the most beautiful beaches in Crete. Known for its pink sands and turquoise water, it is an ideal spot for sunbathing, swimming, and enjoying the scenic surroundings. To reach the beach, you can find buses during the summer season that will take you there. Once at the beach, you can dig your toes into the lovely rose-coloured sand and revel in the picturesque setting.
Balos Lagoon
Balos Lagoon is known for its spectacular beauty and incredible colours, featuring a mix of blue, green, and turquoise waters. It's a perfect spot for activities such as snorkelling, swimming, and exploring the various coves and local wildlife. With its comfortable sun loungers, facilities, and nearby cafes, Balos Lagoon is not just a visual treat but also offers an excellent beachside experience.
Samaria Gorge National Park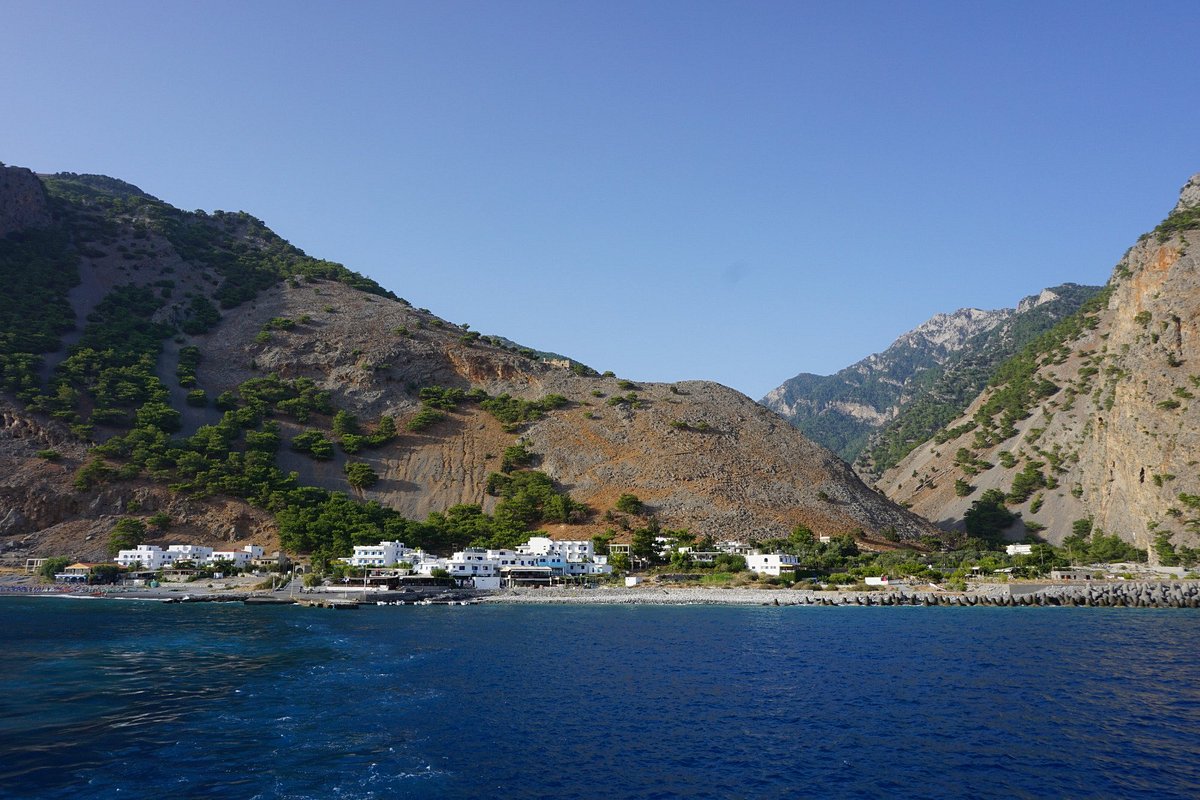 For those looking for adventure, head to Samaria Gorge National Park, one of Greece's most popular natural attractions. Embark on an 18km (11-mile) hike through the gorge, where you'll find sheer rock faces only 3m (9ft) apart, offering a remarkable sight. Along the way, you might be fortunate enough to spot the rare kri-kri, a native goat species native to Crete. The park also offers a variety of flora and fauna, adding to the unique experience of this captivating trek.
Food and Drink
Cretan Cuisine
Crete is known for its delicious and healthy cuisine, which heavily relies on fresh, local ingredients. The island's food culture is centered around the Mediterranean diet, featuring plenty of olive oil, seasonal vegetables, legumes, and fresh seafood. Some popular Cretan dishes to try include:
Greek Salad: Fresh and flavourful, Greek salads are popular throughout Crete and all of Greece. Think tomatoes, cucumbers, olives, onions and feta cheese, dressed with olive oil and local herbs.
Dakos: A traditional Cretan appetiser made from barley rusks topped with diced tomatoes, crumbled feta or mizithra cheese, and drizzled with olive oil.
Snails: Prepared in several ways, snails are a delicacy on the island. Fried snails with rosemary and vinegar is a popular dish worth trying.
Make sure to explore the local markets, and be on the lookout for seasonally available products, such as:
Asparagus, peas, and fava beans in the spring;
Peppers, tomatoes, aubergines, and cucumbers in the summer;
Carrots, broccoli, beetroots, cauliflower, and spinach in the autumn.
Local Wineries
Crete is home to a rich history of winemaking, dating back over 4,000 years. The island boasts numerous wineries offering tours and tastings, giving visitors the opportunity to taste a variety of local grape varieties. Some well-known Cretan wines include:
Vidiano: A white wine grape variety, producing wines with notes of peach, herbs, and a balanced acidity.
Vilana: Another white wine grape, typically used to create fresh, fruity wines with floral and citrus flavours.
Kotsifali: A red wine grape, often blended with other varieties to produce full-bodied, aromatic wines with notes of red fruit and spices.
Visiting local wineries allows you to immerse yourself in the traditions and flavours of Crete while enjoying scenic vineyard settings. Be sure to include a few winery visits on your itinerary to fully appreciate the island's food and drink offerings.