January is known as the coldest month of the year in Crete, Greece, making it an interesting time for visitors to experience different aspects of the island's climate. With a variety of weather conditions occurring in different parts of Crete, it is essential for potential travellers to understand what they can expect during this time of year and plan their visit accordingly.
While the coastal areas of Crete tend to be slightly warmer, snow remains a rare phenomenon, with the occasional snowfall taking place in higher altitude regions. Nevertheless, winter storms with high winds and rainfall can occasionally sweep through the island, which means that sunshine is not always a guarantee in January. Thus, despite being a popular holiday destination, the beach towns are generally closed during this time of the year, offering a chance for visitors to explore alternative attractions.
Although Crete's higher peaks may be snow-capped in January, opportunities for stimulating activities such as bracing walks on the deserted beaches, discovering historical museums and experiencing local culture through various churches are available for those ready to bundle up in the chilly weather. Planning during this off-peak season provides a unique perspective of Crete, allowing travellers to truly experience the island without the usual crowds and summer heat.
Temperature and Climate in January
Average Temperatures
In January, the average daytime temperature in Crete is around 11°C, with highs of 16°C and lows as low as 8°C. The winter months tend to be cooler and wetter, so it's essential to pack warm layers and waterproof clothing if you plan on visiting Crete during this time.
One positive aspect of visiting Crete in January is the breathtaking views of the snow-covered mountains, which you will be able to see when exploring the island.
Rainfall
January marks the middle of Crete's Mediterranean winter, which means that the weather can be quite cloudy, cold, and wet. The island experiences more rainfall than usual during this month compared to other months throughout the year. It's essential to pack waterproof clothing and an umbrella if you are planning a trip to Crete in January. However, this also leads to landscapes flourishing, making it an ideal time for nature lovers to experience Crete in a different light.
Humidity
The humidity levels in Crete in January are relatively high, with mild daytime temperatures and increased rainfall. The cooler weather may be a refreshing change for some visitors who prefer not to experience the intense heat of the summer months. Although January does not present perfect beach weather, the island offers ample opportunity to explore historical sites and nature trails without the sweltering heat that comes with summer visits.
Activities and Attractions
Crete in January offers a range of enjoyable activities and attractions despite being the coldest month. With a mild Mediterranean climate, temperatures generally range from 9-11°C (48-52°F) during the night to 15-16°C (59-61°F) in the day. Let's explore some indoor and outdoor activities that you can enjoy during your stay in Crete in January.
Indoor Activities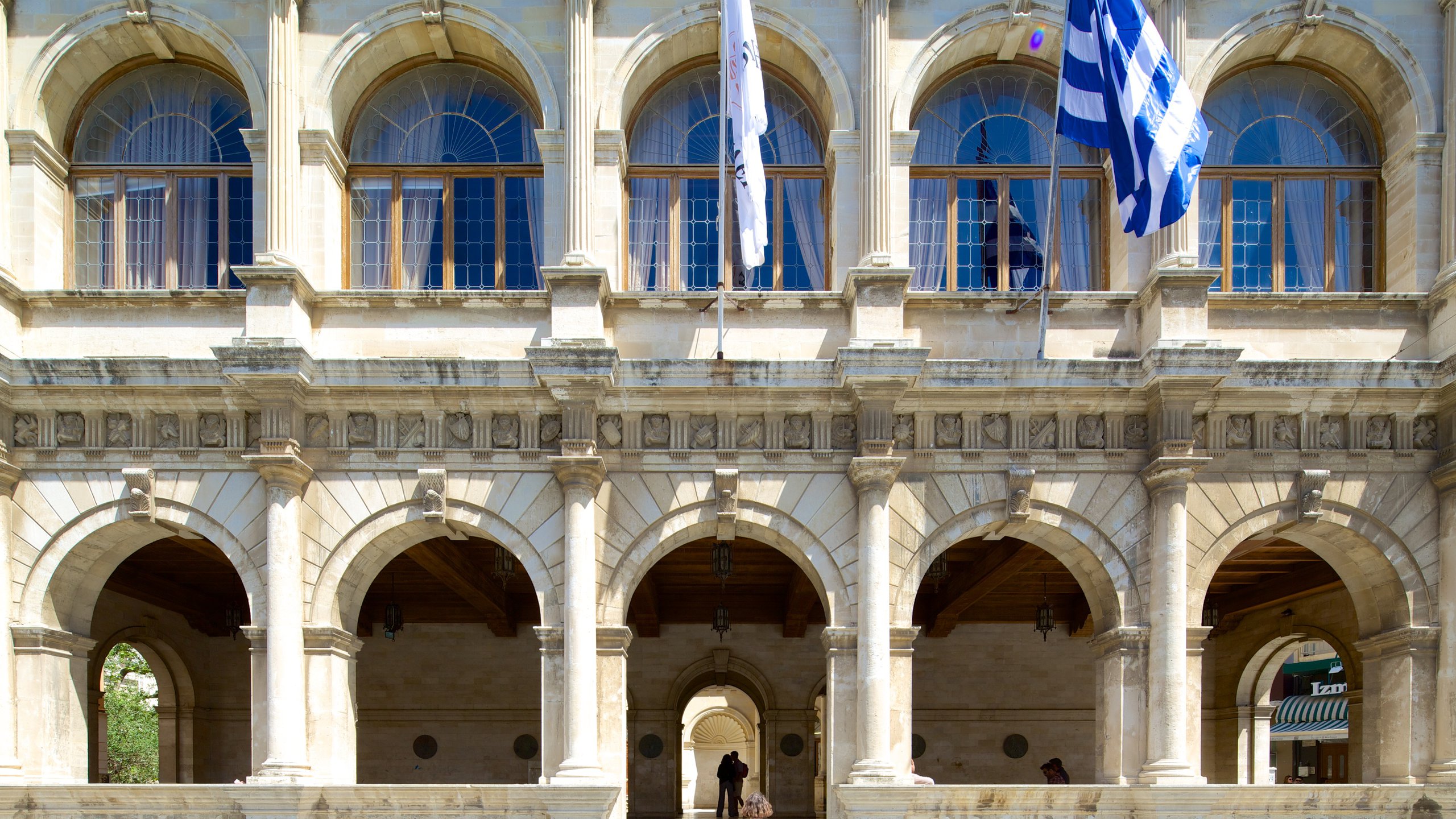 Museums and Cultural Places: January is a great time to visit Crete's fascinating museums, such as the Heraklion Archaeological Museum and the Historical Museum of Crete. These offer insights into the island's rich history and culture. Take the opportunity to also explore various cultural places, like the Knossos Palace or the Venetian fortress of Fortezza.
Cretan Cooking Classes: Why not learn how to prepare authentic Cretan dishes? Many local establishments offer cooking classes, where you can discover traditional recipes and techniques. This indoor activity is perfect for the colder days in January.
Outdoor Sightseeing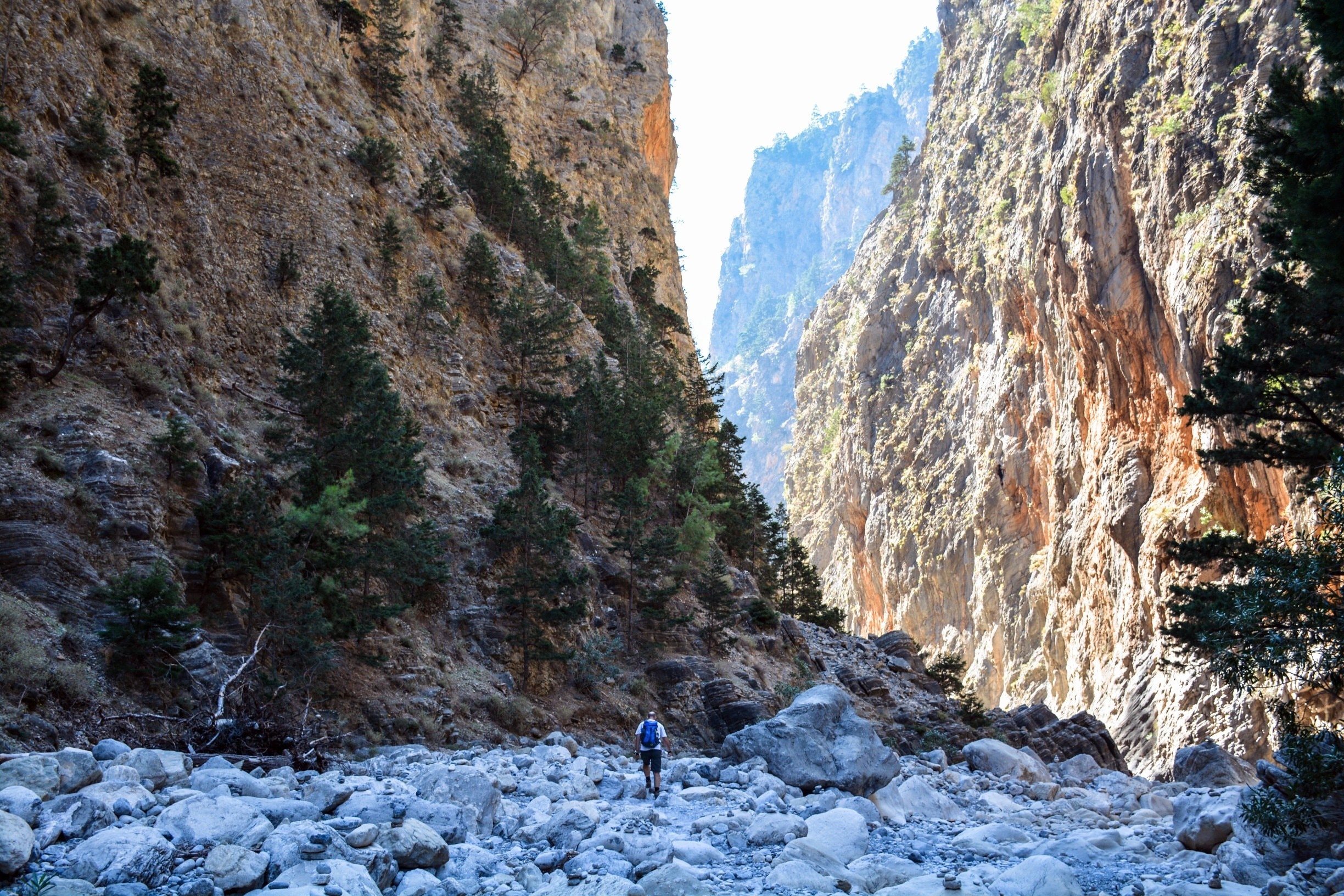 Mountainous Landscapes: Crete's diverse terrain makes for some breathtaking sightseeing opportunities. Go for a leisurely drive or hike in the mountainous regions, where you can encounter picturesque villages, gorges, and valleys. Make sure to dress warmly, as temperatures in the mountains tend to be colder.
National Parks and Nature Reserves: Although it might not be beach weather, you can still explore Crete's beautiful nature reserves and parks. January is an excellent time to visit the Samaria Gorge National Park, as the cooler temperatures make hiking more comfortable. The island is also home to the palm forest at Vai Beach and the Gramvousa Peninsula, both offering stunning views.
Remember to check the local weather forecast before embarking on outdoor activities, as weather conditions may vary during January. By following these suggestions, you'll make the most of your January visit to Crete.
Packing Tips and Clothing Recommendations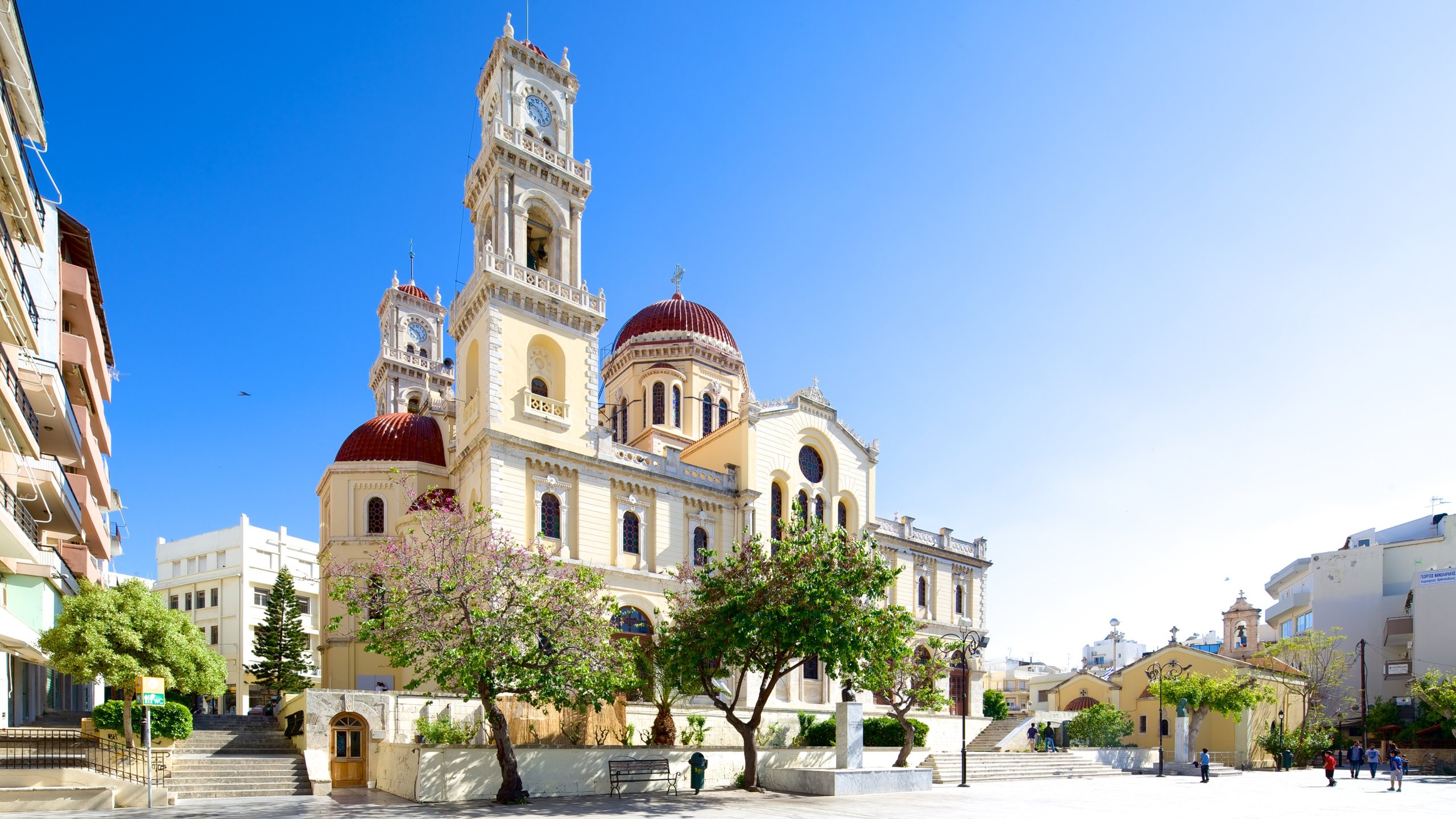 Essential Clothing Items
In January, Crete experiences its coldest months with temperatures ranging around 11°C (52°F). It is essential to pack clothes that will keep you warm and comfortable.
Long-sleeve shirts and jumpers: Pack a couple of long-sleeve shirts and jumpers in natural materials like cotton or wool to keep you warm.
Trousers and jeans: Opt for a few pairs of trousers or jeans in heavier materials to keep you warm during cooler days.
Warm outerwear: A lightweight yet warm jacket or coat is essential for the chilly evenings and occasional rain.
Layers: Pack clothes like lightweight sweaters, cardigans, or thermals that can be layered over your base clothes to stay warm.
Footwear
The right footwear choice will ensure you can explore Crete comfortably during this time of the year.
Comfortable walking shoes: Opt for a sturdy and comfortable pair of walking shoes or trainers for walking around the island.
Boots: For colder and rainy days, consider bringing a pair of waterproof boots in case you want to go on hikes or walks.
Socks: Pack a few pairs of warm socks made of breathable materials like wool, which will keep your feet warm and dry.
Accessories
Here are some useful accessories to keep in mind while packing for Crete in January:
Hat and gloves: A warm hat and a pair of gloves will help you stay cosy on colder days.
Scarf: A warm, versatile scarf can help protect your neck from the cold and doubles as a fashion accessory.
Umbrella or raincoat: Since January can experience rain, pack a compact umbrella or a lightweight raincoat to stay dry.
Sun protection: Even though the sun won't be as strong in January, don't forget to pack sunscreen and sunglasses for sun protection.
Travelling to Crete in January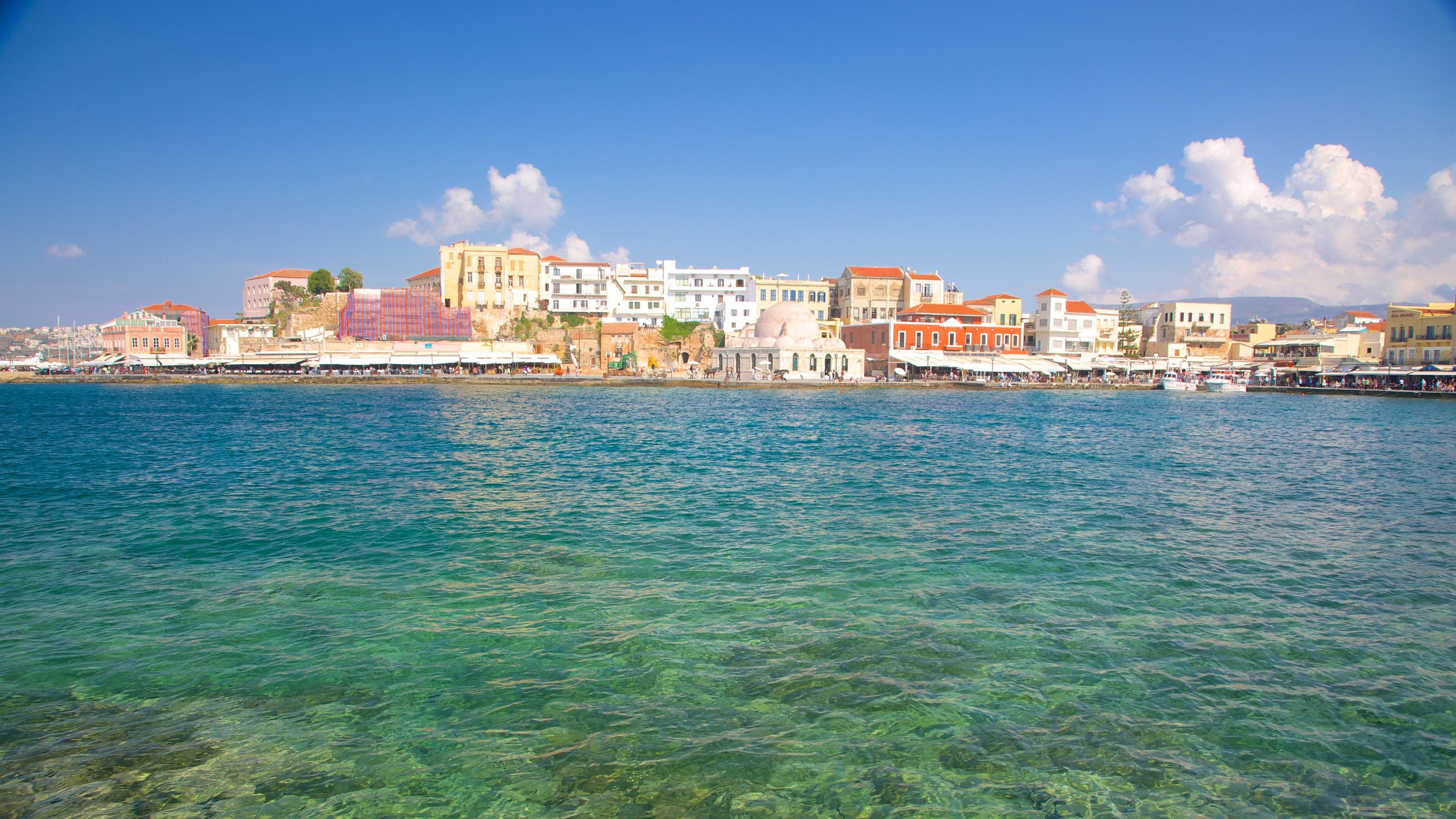 Flight Deals and Prices
Travelling to Crete in January can be advantageous in terms of flight prices. With the peak season being from June to mid-September, you may find more affordable flights during the winter months. For example, a return ticket from Lyon to Crete in January is estimated at €486, with a flight duration of 13h 25m, or 17h 25m depending on the airline. Flights might be available from Lyon in the morning at 6 am or in the evening at 9 pm.
Accommodation Options
Accommodation options are aplenty in January, with lower prices and more availability compared to the busy high season. As the temperatures during this month tend to range between 9-11°C (48-52°F) for the lows and 15-16°C (59-61°F) for the highs, you may prefer to search for accommodation with heating facilities.
During your winter stay in Crete, you will be able to enjoy the snow-capped mountain views and explore the island at a more leisurely pace without the crowds. Museums, churches, and cultural sites provide warmth both physically and intellectually, offering visitors an opportunity to immerse themselves in the rich history and culture of Crete.
Remember to pack warm clothing, as the temperatures on Crete during January can feel cold. However, the island boasts a unique charm during the winter months, making it an appealing destination for those seeking to avoid the bustling tourist season.
Born and raised on the sun-drenched island of Crete, Sofia Mavromatis is a seasoned traveler and writer with a deep-rooted love for Greece's vibrant culture, stunning landscapes, and rich history.