Crete, the largest of the Greek islands, is known for its diverse landscape and stunning beaches. As a popular tourist destination, it's essential to have a good understanding of the weather when planning your trip, especially in less predictable months like March.
In March, Crete experiences a mild and somewhat temperamental climate. Average daytime temperatures hover around 14ºC, with peaks reaching up to 17ºC and lows around 10ºC. Although the sea temperature remains slightly warmer at 16ºC, it might still be too chilly for some to enjoy a swim. On average, you can expect five hours of daily sunshine, so it's important to factor this into your itinerary.
March also sees a higher chance of rainfall on the island, which could impact your outdoor plans. Weather conditions can change frequently, so it's essential to be prepared for the varying temperatures and potential downpours. Despite these inconsistencies, March remains a unique and beautiful time to explore Crete as the island transitions from winter to spring.
Average Weather Conditions
Temperature and Rainfall
In March, Crete experiences moderate to pleasant temperatures with the average maximum temperature ranging from 16°C (60°F) in Anatolí to 19°C (65°F) in Palekastron. The average daily maximum is 17°C and the average daily minimum is 10°C. Precipitation in March varies across the region, with an average of 56mm (2.2 inches) of rainfall in Palekastron to 107mm (4.2 inches) in Keratokampos.
At noon, you can expect the temperature to be approximately 63°F and enjoy clear, sunny weather about 58% of the time. The chance of rain is relatively higher during this month, as there is an average of eight rainy days in March, totalling 62mm of precipitation.
Hours of Sunshine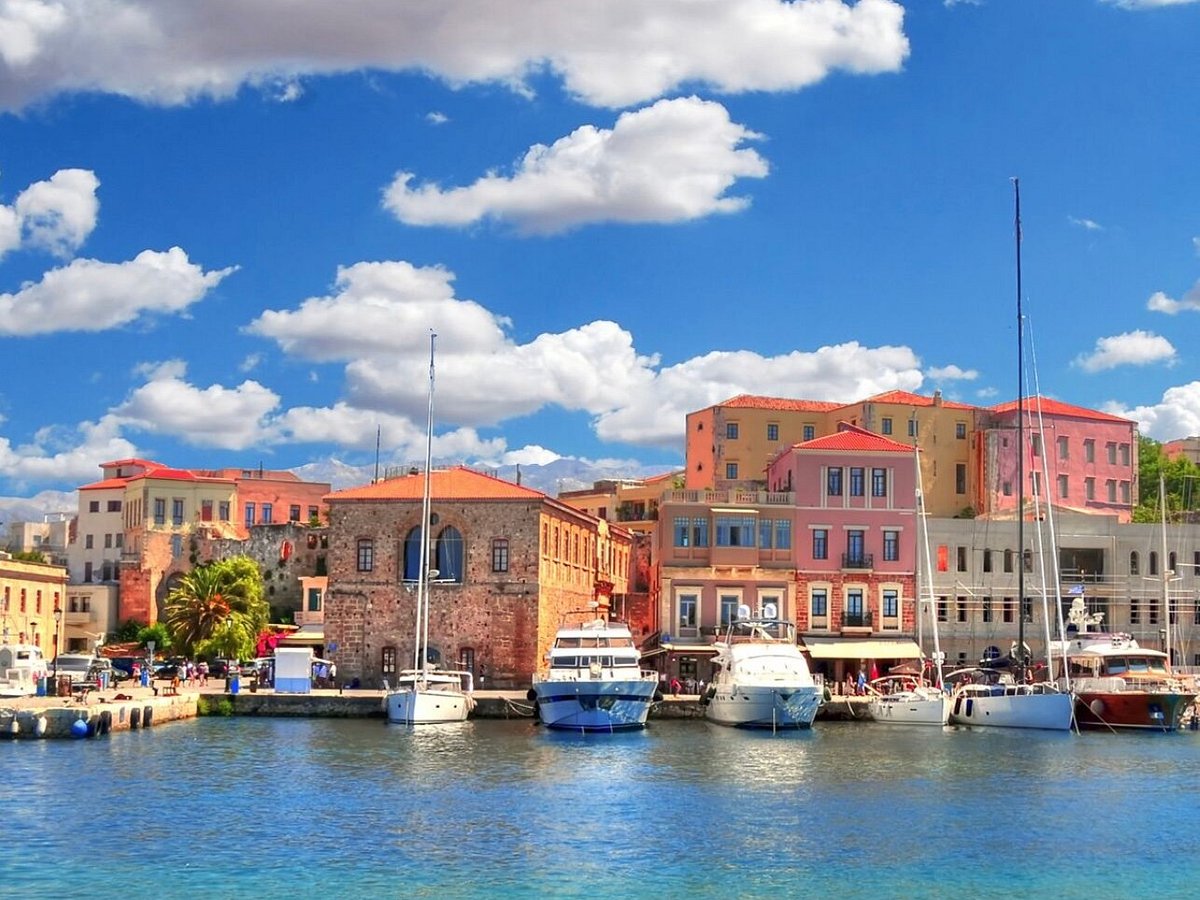 During March, Crete enjoys a moderately sunny climate which makes it suitable for exploring the island's natural beauty and cultural sites. On average, there is a 60% chance of sunshine during the day. The humidity levels are quite comfortable as well, with an average of 76%.
While the temperatures might be cooler than during the summer months, it is still important to protect yourself from the sun's rays if you are outdoors for extended periods of time. Keep in mind that temperatures can drop during the night, so it's a good idea to bring warmer clothing, especially if you plan to venture out after dark.
To help you plan for your trip, here's a brief summary of the key weather conditions in Crete in March:
Average daily maximum temperature: 17°C
Average daily minimum temperature: 10°C
Rainfall: 56mm – 107mm (depending on location)
Days with rain: 8
Chance of sunshine: 60%
Humidity: 76%
Wardrobe Recommendations
Clothing
Crete experiences a mild Mediterranean climate, with March signalling the beginning of spring. During this time, temperatures generally hover between 9°C to 17°C (48°F to 63°F). To ensure comfort, consider packing the following clothing items:
Light layers: Bring lightweight long-sleeve shirts or blouses made from breathable fabrics like cotton and linen. This will allow you to easily adjust your outfit according to the temperature.
Trousers and jeans: Opt for jeans or trousers that provide warmth while being comfortable for daytime explorations.
Cardigans and hoodies: Have a cardigan or hoodie on hand for cool evenings or when the spring breeze picks up.
Jackets: A light jacket or windbreaker is advisable for colder moments, particularly if you're visiting in the earlier weeks of March or heading to higher altitudes.
Note: Always check the weather forecast before your trip and make any necessary adjustments to your wardrobe selection.
Footwear
The right footwear is essential for a comfortable and enjoyable trip to Crete in March. Here are some suggestions:
Comfortable walking shoes: Whether exploring cities, villages or countryside, invest in a quality pair of walking shoes or trainers with good traction and support.
Sandals: While it may not be prime beach weather, comfortable sandals can be beneficial for leisurely strolls along the coast or mild days outdoors.
Ankle boots: For late nights or dressier occasions, a pair of stylish ankle boots will keep your feet warm and comfortable.
Accessories
To enhance comfort and style during your Crete trip in March, consider including the following accessories:
Scarves: A lightweight scarf provides added warmth during cooler days and can also make a fashionable statement.
Hats: A wide-brimmed hat or cap can provide protection from the sun and add a dash of style to your outfits.
Sunglasses: Protect your eyes from the sun's rays with a pair of sunglasses featuring UV protection.
Umbrella: Be prepared for unexpected rain showers with a compact umbre
Popular Activities and Events
Outdoor Activities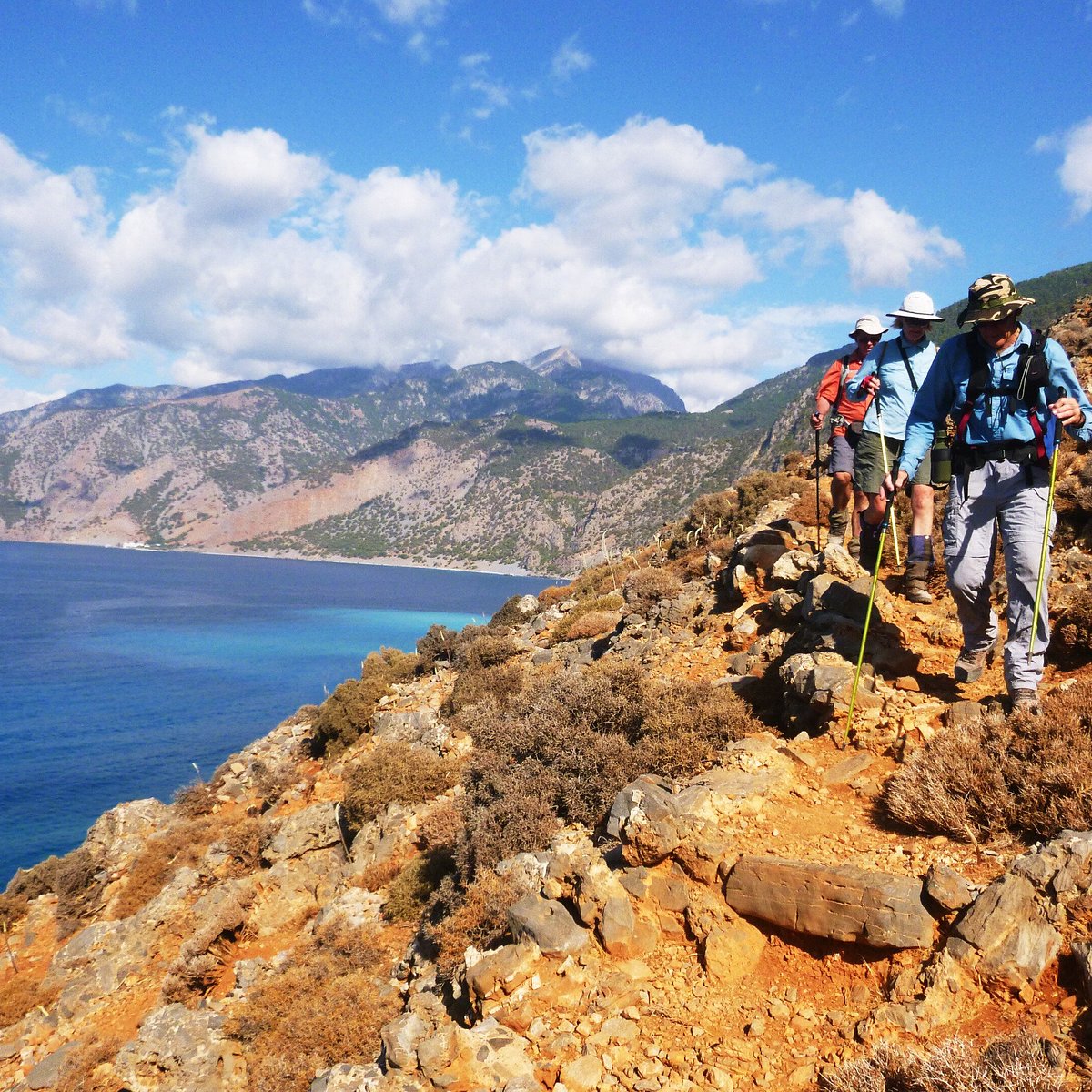 In March, Crete welcomes spring, and the weather is a mix of winter and spring. This makes it an excellent time for outdoor activities like hiking, exploring the countryside, and visiting historical sites. The temperature ranges from 20ºC to 27ºC, perfect for scenic walks through picturesque landscapes or visiting coastal towns.
Hiking: Crete has numerous hiking trails, with some popular ones being the Samaria Gorge and the Imbros Gorge. March is an ideal time for trekking as the temperature is comfortable and the trails are less crowded.
Countryside Exploration: March is a great time to explore rural Crete, with its lush green landscapes and blooming wildflowers.
Historical Sites: Visit iconic sites, such as the Palace of Knossos or ancient Minoan ruins during this month for a unique and less-crowded experience.
Cultural Experiences
Winter is a great time to explore the cultural side of Crete, with plenty of indoor activities and events available, ensuring that you won't miss out on anything despite the unpredictable weather.
Heraklion Archaeological Museum: One of the most important in Europe, houses significant collections from the Minoan Civilizations and a scale reproduction of the Palace of Knossos. Expect to spend ninety minutes to two hours exploring the valuable artefacts.
Cretan Festivals: In March, you can participate in a variety of celebrations, including the Carnival of Rethymno, which features parades, dancing, and colourful costumes.
Local Workshops: Take the chance to join a pottery or cooking class to learn traditional Cretan crafts and cuisine.
Make sure to dress appropriately for outdoor activities during this time, as the weather can be unpredictable.
Born and raised on the sun-drenched island of Crete, Sofia Mavromatis is a seasoned traveler and writer with a deep-rooted love for Greece's vibrant culture, stunning landscapes, and rich history.