Ios, a stunning Cycladic island in Greece, caters to a vibrant crowd seeking unforgettable memories in its incomparable nightlife scene. A popular destination amongst the youth, this gem offers a unique blend of electrifying party spots, charming beach bars, and breath-taking coastal vistas. Over the years, the nightlife in Ios has evolved, alluring visitors from all over the world, seeking to soak in its energetic atmosphere, while also experiencing its picturesque cliff-top villages and shimmering beaches.
Centred around Chora, the island's main town, Ios presents an array of thrilling nightlife experiences suitable for all tastes. From the iconic Disco 69, which has been enthralling party-goers since 1974 with its endless fun and wild parties, to more intimate beachside lounges that offer breathtaking sunset views and sumptuous dining experiences, Ios truly does not disappoint.
As you embark on your journey to explore the unforgettable nightlife of Ios, this tourist guide will ensure you uncover the island's top party venues and hidden gems. With our assistance, you'll navigate the diverse nightlife offerings, from legendary clubs that have put Ios on the map, to the more laid-back settings where you can unwind with some local wine and mouth-watering cuisine. Regardless of your preferences, Ios' mesmerising nightlife is sure to leave a lasting impression.
Popular Areas for Nightlife
Downtown Hotspots
Chora is the capital of Ios and a lively hub of local and tourist activity where you can experience the best of Ios nightlife. The main square in Chora features Disco 69, one of the longest-running and most famous nightclubs on the island, active since 1974. Here, you can enjoy music and wild parties until dawn every night.
Among the other downtown hotspots, you'll find numerous bars, clubs, and pubs where you can dance, drink, and enjoy the energetic atmosphere. Some popular places to visit include:
Astra Cocktail Bar
Lost Boys Bar
Flames Bar
Remember to pace yourself and stay safe while enjoying the nightlife in Chora.
City Suburbs
While Chora is well-known for its nightlife, there are also options for those who prefer a more laid-back atmosphere or are staying in the suburbs. You can still find charming bars and cosy pubs that offer a more relaxed experience for enjoying your evenings. Some examples include:
Escape Land Cafe Bar in Mylopotas Beach
Antamoma Cocktail Bar in Agios Prokopios
Make sure to explore these alternative options outside of Chora to get a complete picture of Ios nightlife.
Type of Venues
Bars and Pubs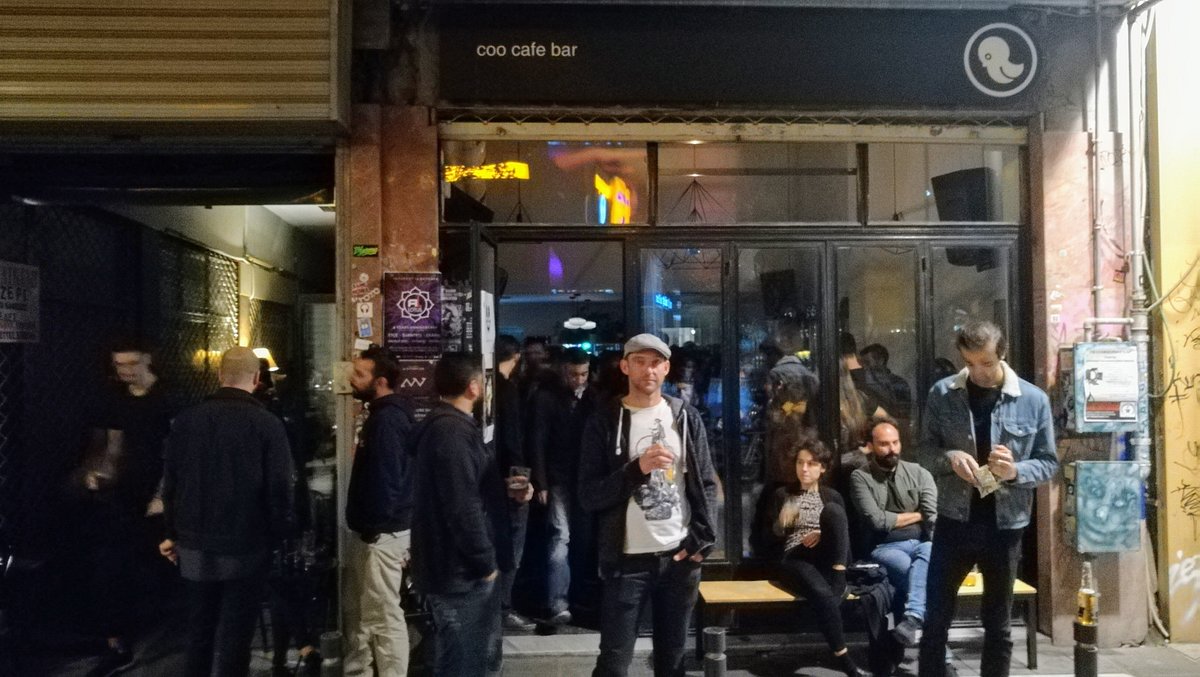 In Ios, you can find a variety of bars and pubs that cater to different tastes and preferences. For example, the Coo Bar is a popular choice where you can dance on the ledge for an exciting party experience. Another great option for a relaxed atmosphere is Art Cafe-Bar Foiniki, known for its excellent service, artistic atmosphere, and a variety of cocktails.
Nightclubs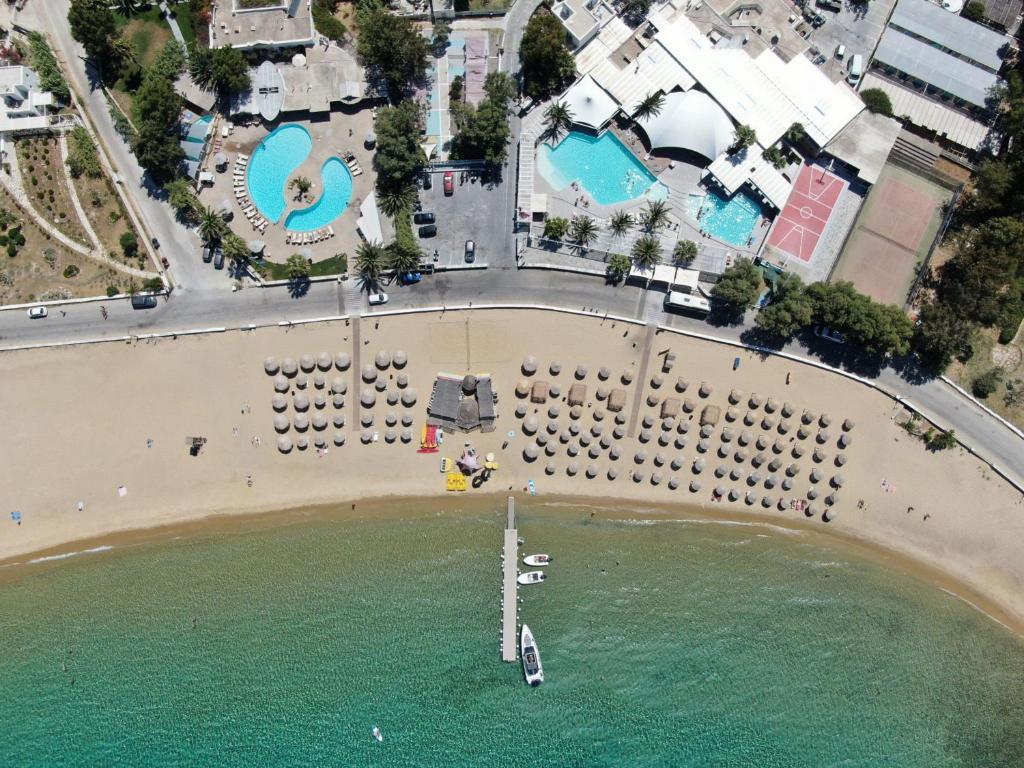 Those seeking a more upbeat vibe will enjoy the numerous nightclubs that Ios has to offer. One of the longest-running and most famous establishments is Disco 69, located in the main square and open every day between 11.30 pm and 6.00 am. At Far Out Beach Club, you can expect an unforgettable clubbing experience, as they host internationally known DJs annually in a spacious dancing area with two swimming pools and on-site dining options. If you prefer a more laid-back atmosphere with 80's music, the Bank nightclub is a must-visit.
Themed Venues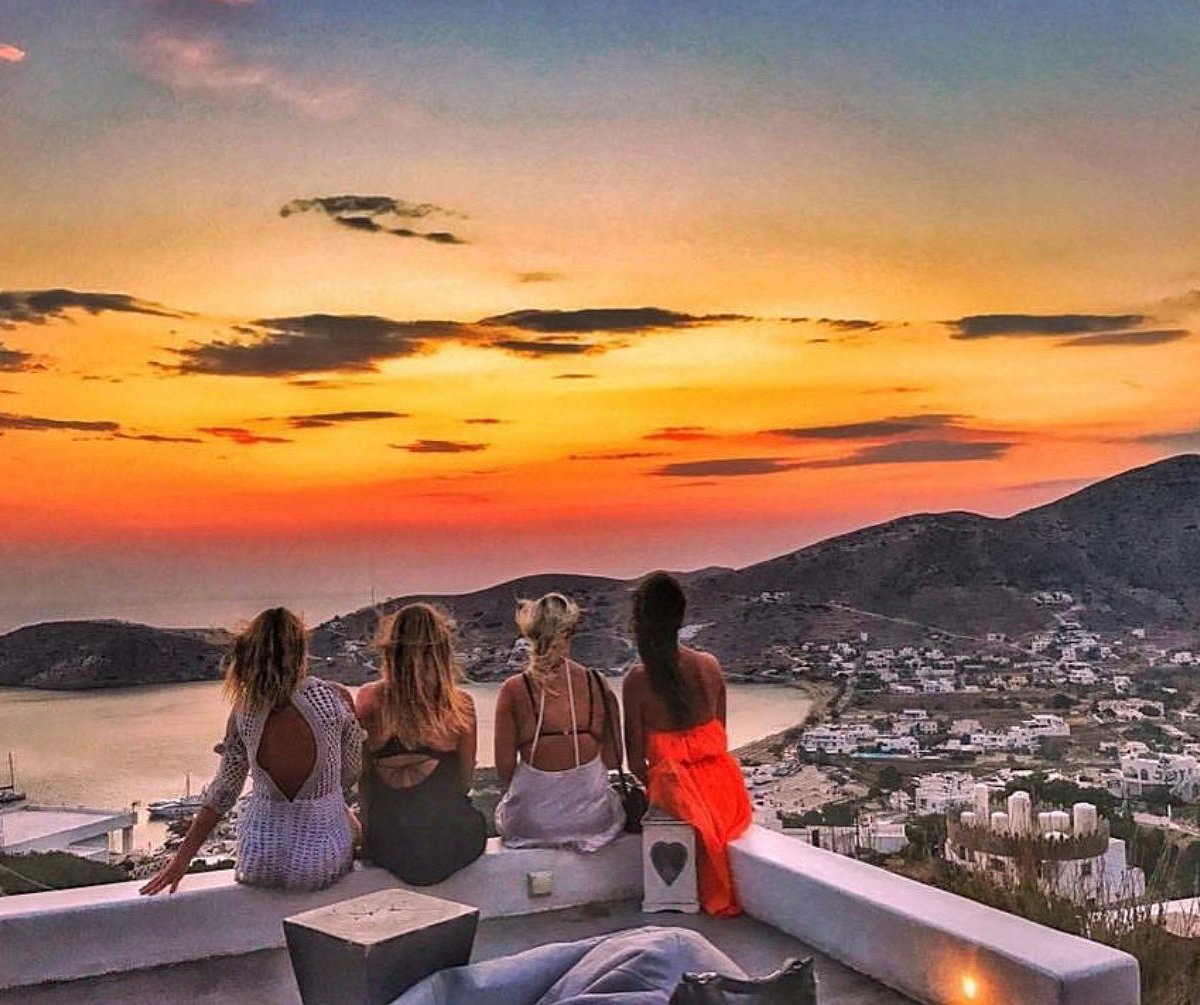 For a unique experience, Ios also offers a variety of themed venues. One of the most notable ones is Slammer, where you can order a shot, put on a helmet, and get hit on the head (gently) with a board or hammer before taking your shot. This quirky concept has become a favourite among tourists seeking a one-of-a-kind party adventure. Another fantastic option is Ios Club Sunset Dining Bar, where you can enjoy a magical night on a Greek island while sipping on cocktails with a breathtaking view of the sunset.
Safety and Etiquette
Transportation Options
Ios has various transportation options for tourists to explore the nightlife safely. Consider the following:
Public buses: They operate between the main village (Chora) and popular beach areas in the evening. Check the timetables for detailed schedules.
Taxis: Taxis are available, but could be limited during the busy season. Make sure to book in advance or use a reputable taxi app.
Walking: Many bars and clubs are situated in close proximity to each other in Chora. Be cautious and vigilant when walking, especially on poorly lit streets.
Do's and Don'ts
In order to ensure a safe and enjoyable nightlife experience in Ios, follow these etiquette tips and safety guidelines:
Do's:
Drink responsibly: Know your limits and avoid binge drinking. This will help you stay aware of your surroundings and make better decisions.
Stay with your group: When possible, stick with familiar faces to ensure each other's safety.
Lock up your valuables: Store your expensive belongings and personal documents in a hotel safe or secure location.
Carry emergency contact details: Have a local emergency contact or nearest embassy/consulate information handy.
Don'ts:
Don't wear flashy jewellery: Wearing expensive jewellery can make you a target for theft. Leave it at home or in a secure place.
Don't accept drinks from strangers: There is a risk of drink-spiking. Only accept drinks from trusted individuals or ordered directly from the bar staff.
Don't engage in risky behaviour: Avoid getting involved in altercations, illegal activities, or any situations that may put your safety at risk.
By following these safety and etiquette tips, you can enjoy an enjoyable and memorable nightlife experience in Ios.
Budget and Price Range
Affordable Options
Ios is an island that offers a good range of affordable options for those wanting to enjoy its lively nightlife without breaking the bank. Some popular budget-friendly spots include:
Slammer Bar: Known for its unique and fun drinking games, this bar offers reasonably priced drinks and a lively atmosphere.
Orange Bar: This bar is famous for its vibrant orange theme, affordable drinks, and friendly atmosphere.
Harmony Mexican Restaurant & Bar: A laid-back spot that offers reasonably priced Mexican food and drinks with occasional live music nights.
Luxury Experiences
For those looking for a more upscale nightlife experience, Ios also has several high-end options:
Pathos Lounge Bar: Located in a stunning landscape, this trendy bar offers a sophisticated ambiance and exquisite cocktails, along with a beautiful sunset view.
Calilo Beach Heaven: This luxury hotel features a chic bar with a wide selection of premium drinks and a classy atmosphere.
Linner: A refined restaurant that transforms into an elegant nightspot, offering a great selection of cocktails and a unique dining experience.
When planning your nightlife experiences in Ios, be sure to take note of the different price ranges available, with many budget-friendly options for travelers on a shoestring and luxury experiences for those seeking something more high-end.