Kefalonia, the largest of the Ionian Islands in Greece, offers a plethora of activities and sights for travellers to enjoy. Surrounded by stunning landscapes, this mountainous island is bejewelled with awe-inspiring natural wonders, rich history, and picturesque beaches, making it a perfect destination for a memorable holiday.
Among Kefalonia's top attractions are the enchanting Melissani Cave, home to an azure lake beneath tall cavern walls, and the island's highest peak, Mount Aenos. Along its rugged coastline, visitors can unwind at breathtaking beaches such as Myrtos and Petani. Additionally, Kefalonia boasts a vibrant cultural scene, including charming villages, ancient ruins, and historic churches and cathedrals.
To make the most of your time in Kefalonia, consider embarking on guided tours, wine tastings, and leisurely walks or bike rides. No matter your interests, this captivating island is sure to create unforgettable experiences and memories to last a lifetime.
Iconic Attractions
Melissani Cave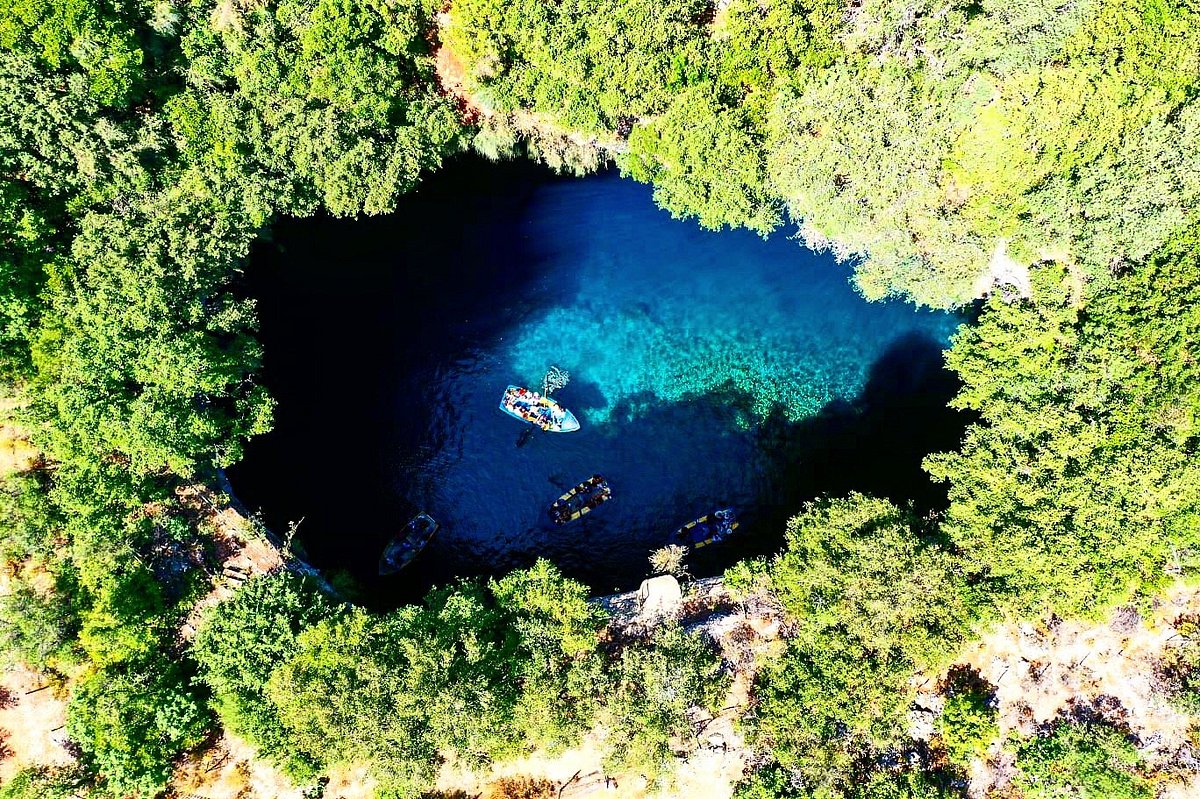 Melissani Cave is a must-visit attraction in Kefalonia. This awe-inspiring cave features a stunning underground lake that is unmistakable with its turquoise waters. Boat tours are available to explore the cave, offering visitors a unique perspective of the captivating geological formation. The natural light that filters into the cave during the day creates an ethereal experience, making it a truly unforgettable visit.
Myrtos Beach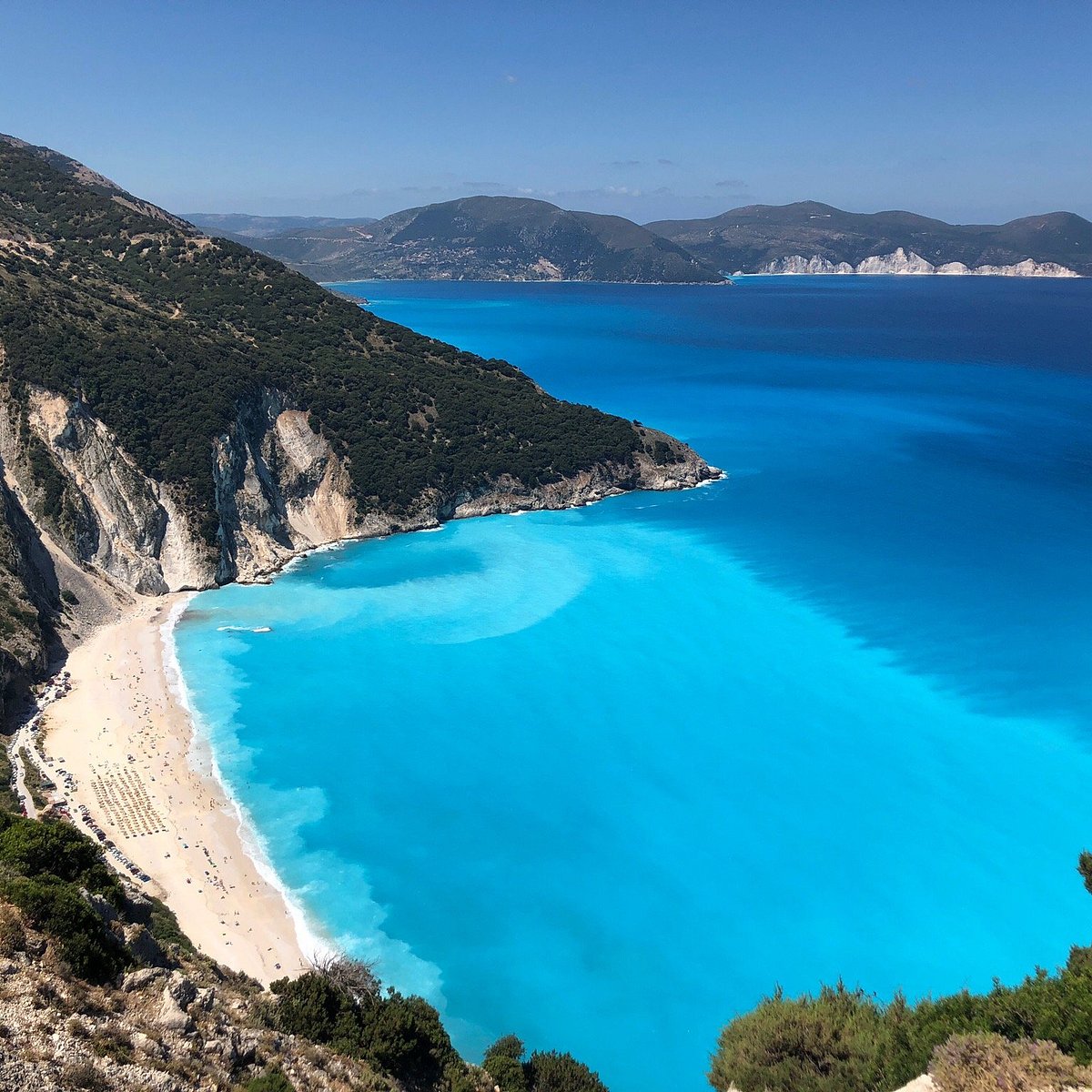 Myrtos Beach is renowned for its wild beauty and dramatic landscape. The beach boasts white pebble shores, crystal-clear waters, and stunning cliffs surrounding it. Located on the northwestern part of the island, Myrtos Beach is easily accessible by car, and visitors can enjoy swimming, sunbathing, or simply taking in the breathtaking views. Be sure to stay for the sunset, as the vibrant colours cast over the beach create an enchanting atmosphere.
Assos Village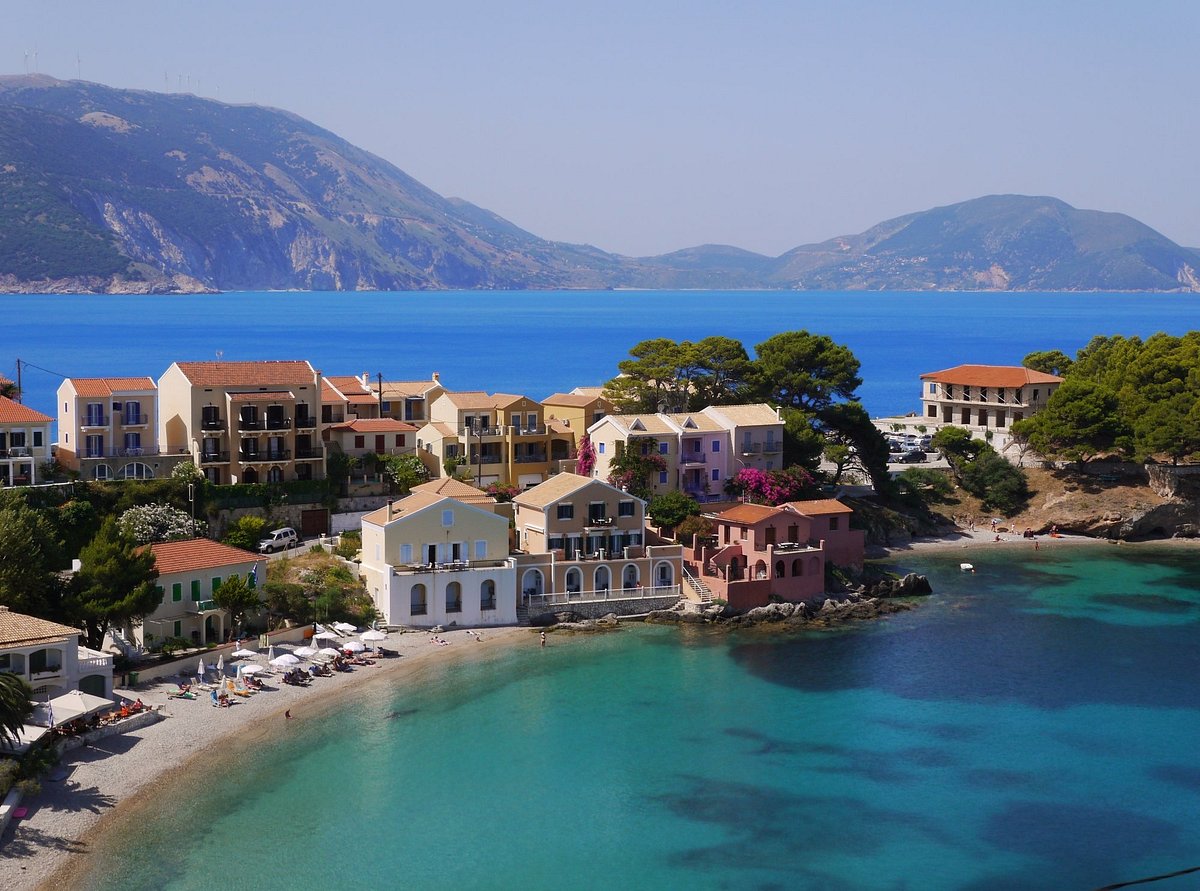 Nestled in a natural harbour, Assos Village is a picturesque settlement on the isthmus connecting the Assos Peninsula to the Errisos Peninsula. The village is characterised by its charming, pastel-coloured houses, narrow alleys, and peaceful atmosphere. Visitors can explore the local shops, cafes, and restaurants, or take a leisurely walk around the harbour, soaking in the tranquil ambiance of this lovely village. Additionally, the Assos Castle, a Venetian fortress built in the 16th century, is located on a hill overlooking the village and offers an impressive view of the surrounding landscape.
Historical Sites
St. George's Castle
St. George's Castle, located near the village of Peratata, is one of the most significant historical landmarks in Kefalonia. Built in the 12th century by the Byzantines, the castle was later fortified by the Venetians. Throughout history, it served as the island's capital and a strategic point to defend Kefalonia from various invasions.
As you wander around the castle's ruins, you will be awe-struck by the magnificent views of the surrounding countryside and the coastline. Steeped in history, this site offers a glimpse into the island's turbulent past and its various rulers. Don't forget to explore the small Church of Agios Georgios within the castle's walls, which still features its original frescoes.
Kipoureon Monastery
Perched on a dramatic cliff overlooking the Ionian Sea, the Kipoureon Monastery lies in the western part of Kefalonia, near the village of Lixouri. Founded in the 18th century, this monastery is dedicated to the Presentation of the Virgin Mary. The stunning location and serene atmosphere make it a truly unique historical site to visit.
While exploring the monastery's interiors, you'll find a small museum that houses an impressive collection of religious artefacts, scriptures and antique art. The monastery's courtyard offers a breathtaking panorama of the sea, making it an ideal spot for reflection and photography. As you wander through the peaceful gardens, be sure to appreciate the surrounding natural beauty that has inspired generations of monks who have lived and prayed at this awe-inspiring location.
Outdoor Activities
Kefalonia is a paradise for outdoor enthusiasts, offering plenty of activities to enjoy the breathtaking beauty of this Ionian island. In this section, we will discuss two popular outdoor activities: Hiking Trails and Boat Tours.
Hiking Trails
Exploring Kefalonia's diverse landscape on foot is an excellent way to immerse yourself in the island's natural beauty. The island offers a variety of hiking trails that take you through lush forests, scenic mountains, and charming villages. Don't miss out on these trails:
Mount Ainos National Park: The park is home to Kefalonia's highest peak, Mount Ainos, offering a challenging hike with rewarding views of the surrounding islands.
Assos Village to Myrtos Beach: This picturesque trail takes you through traditional villages and offers stunning views of the famous Myrtos Beach.
Remember to wear appropriate footwear, carry plenty of water, and follow marked trails to ensure a safe and enjoyable hiking experience.
Boat Tours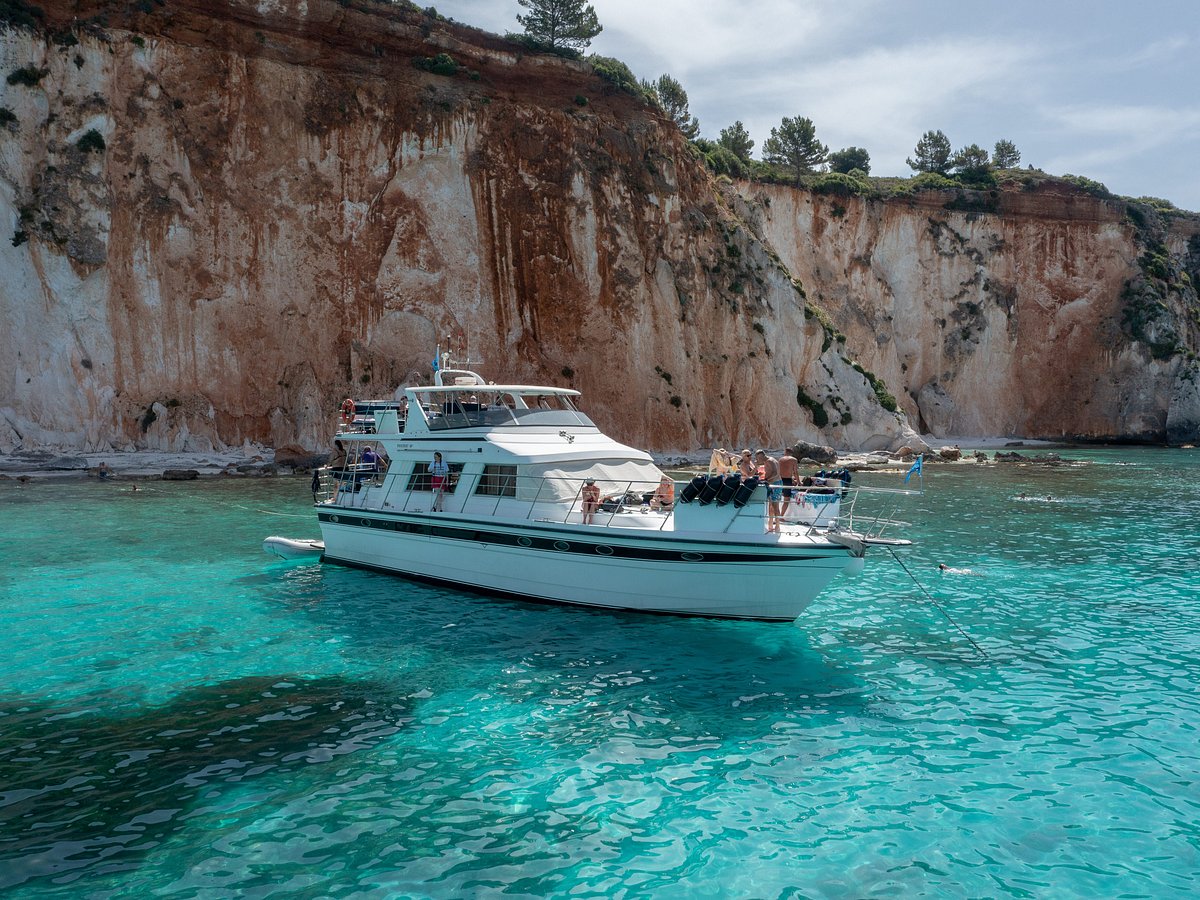 Boat tours are a fantastic way to explore Kefalonia's stunning coastline and its numerous hidden gems. Whether you prefer a leisurely cruise or an adrenaline-pumping adventure, there is a boat tour suited for you. Some popular options include:
Kefalonia Cruise Lady O: This company offers a variety of cruises, including a tour of Melissani Cave and a trip to Ithaca.
Ionian Discoveries: They specialize in eco-friendly boat trips enabling you to discover the pristine beaches and crystal-clear waters of Kefalonia's coastline.
Lixouri Cruises By Gloria: These cruises offer a unique opportunity to explore Kefalonia's western coast and visit attractions such as Petani Beach and Lixouri Town.
When choosing a boat tour, ensure it is operated by a reputable company that prioritizes safety and environmental sustainability.
Cultural Experiences
Argostoli Open Food Market
The Argostoli Open Food Market is a delightful place to visit while in Kefalonia. Here, you can immerse yourself in the local culture while browsing through a wide variety of fresh produce, such as fruits, vegetables, olives, and cheese. The market also offers traditional Greek delicacies, honey, and other local products. Mingle with the friendly locals and learn about their favourite ingredients and recipes. Be sure to pick up some tasty treats to enjoy during your stay on the island.
Winery Tours
Kefalonia is home to a thriving wine industry, and joining a winery tour is a fantastic way to learn more about the island's viticulture. Throughout Kefalonia, there are numerous wineries offering guided tours and tastings. Some popular options include the Robola Cooperative Winery and the Gentilini Winery. During these tours, you may gain insight into the winemaking process, visit vineyards, and sample some of the delectable local wines. Venturing on winery tours in Kefalonia provides a unique opportunity to appreciate the island's cultural traditions and exquisite flavours.
Local Cuisine
Traditional Tavernas
Kefalonia boasts several traditional tavernas that offer a unique dining experience with delicious local food and impressive views. One such example is Nicolas Taverna, known for its impeccable service and stunning views over Fiskardo bay1. Another popular spot, Irida Café Bar restaurant, has outdoor seating right by the water's edge, providing a perfect romantic setting1.
Kefalonian Delicacies
When it comes to Kefalonian delicacies, the island is home to various mouth-watering dishes that capture the essence of Greek cuisine. One local dish you may find in some taverns, especially during winter and spring, is Cigarettes. This dish utilises wild herbs like leeks, poppies, cauliflowers, zucchini, porridge, spinach, and celery2. The abundance of herbs makes it a flavoursome treat, reflecting the island's rich culinary traditions.
Visitors to Kefalonia can also indulge in wine-tasting, cookery lessons, and exploring local markets to further engage with Kefalonian gastronomy.