The Greek island of Kos is a popular destination in the Dodecanese, offering beautiful landscapes, rich history, and vibrant culture. Situated in the crystal-clear waters of the Aegean Sea, it is surrounded by numerous smaller islands that are perfect for exploring and discovering new experiences. These nearby islands provide visitors with a variety of attractions and activities, ranging from stunning beaches to ancient ruins, creating a unique island hopping experience.
One such nearby destination is Nisyros, a small, quiet island located between Kos, Tilos, and Astypalea. Nisyros is best known for its active volcano but also boasts picturesque villages and a serene atmosphere. Another island worth visiting is Pserimos, also known as Kapari, a tiny island with just 130 inhabitants. Though small in size, Pserimos offers unspoiled nature and idyllic beaches, providing an ideal day trip for those looking to escape the larger islands' bustle.
Key Takeaways
Near Kos, smaller islands like Nisyros and Pserimos offer diverse attractions and activities
Exploring the nearby islands provides unique experiences such as visiting an active volcano
Many islands can be visited on day trips, adding variety to a holiday experience
Geographical Context
Dodecanese Islands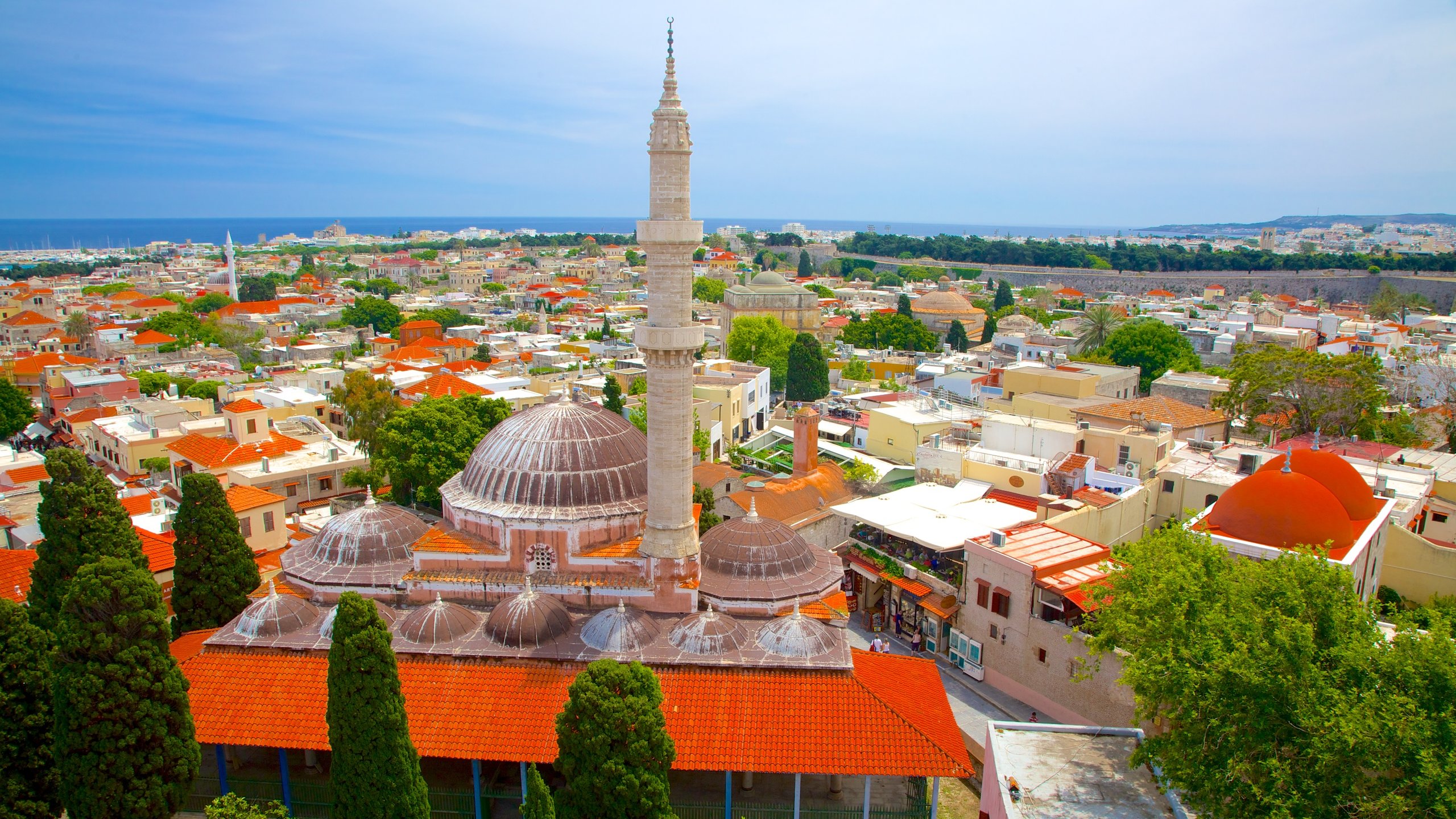 The island of Kos is part of the Dodecanese group, the third largest island after Rhodes and Karpathos. This group of islands is located in the southeastern Aegean Sea and includes a total of 15 larger islands and 150 smaller ones. The Dodecanese islands are known for their rich history and cultural heritage, as well as their beautiful landscapes and attractive beaches.
Kos is situated south of Kalymnos and north of Nisyros, very close to the coasts of Turkey. Its proximity to other Greek islands allows for easy island-hopping to nearby destinations such as Kalymnos, Nisyros, Pserimos, Telendos, Nera, Leros, Gyali, Platy, Kandeleousa, and Levitha.
Aegean Sea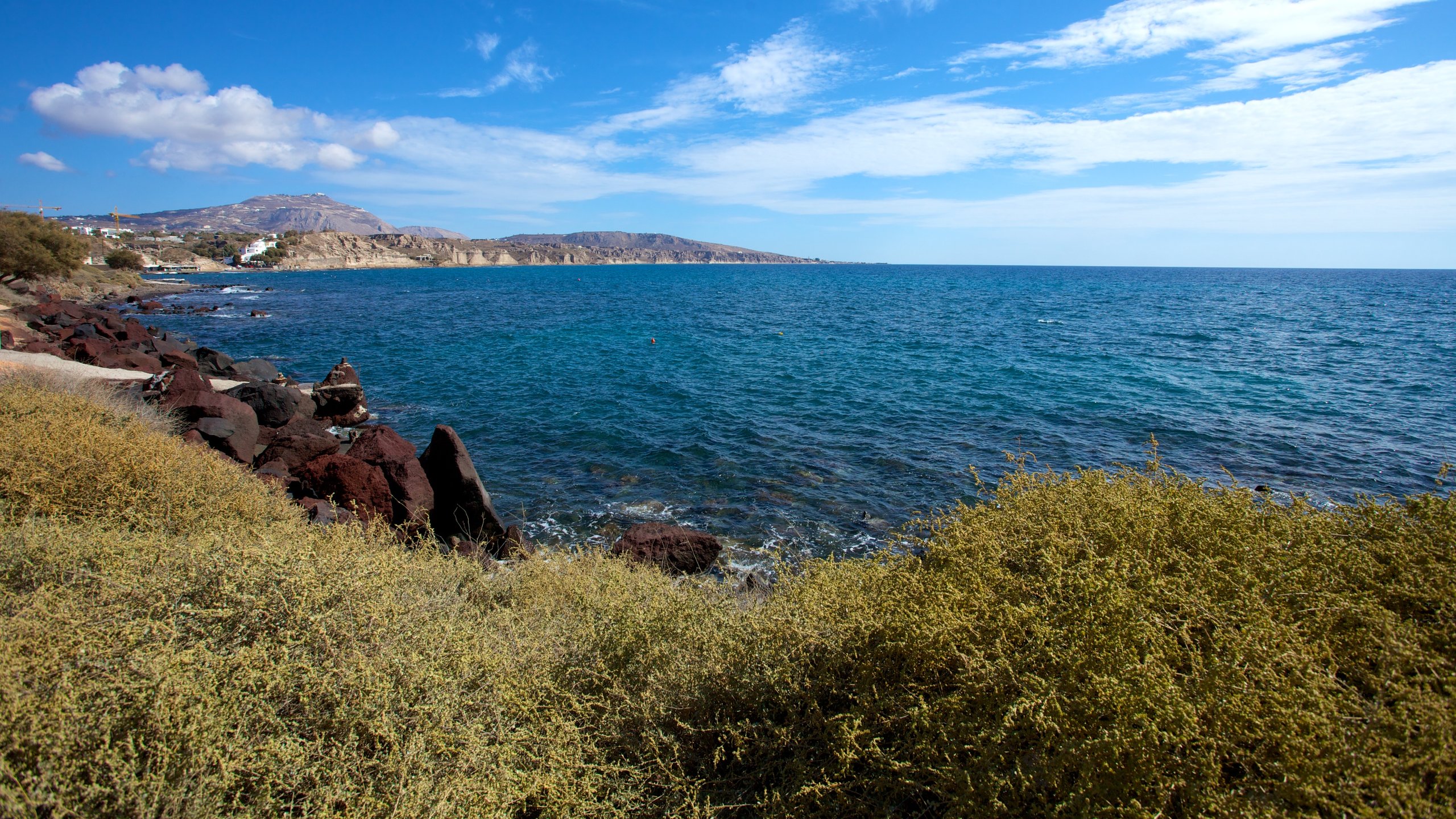 The Aegean Sea is a part of the Mediterranean Sea, located between the Greek and Anatolian peninsulas. The sea is approximately 214,000 square kilometres in size, and it contains numerous islands and islets, including the Cyclades, the North Aegean islands, and the Dodecanese. It is noteworthy for its crystal-clear waters, incredible marine life, and stunning coastline.
Kos, being an island in the Aegean Sea, enjoys a unique geographical location, which has a strong connection to the local history and culture. It is about 200 nautical miles from Piraeus, making it easily accessible to travellers from mainland Greece. Surrounding Kos, the Aegean Sea provides a beautiful backdrop for visitors and offers numerous opportunities for water activities such as swimming, sailing, and diving.
Popular Islands Near Kos
Kalymnos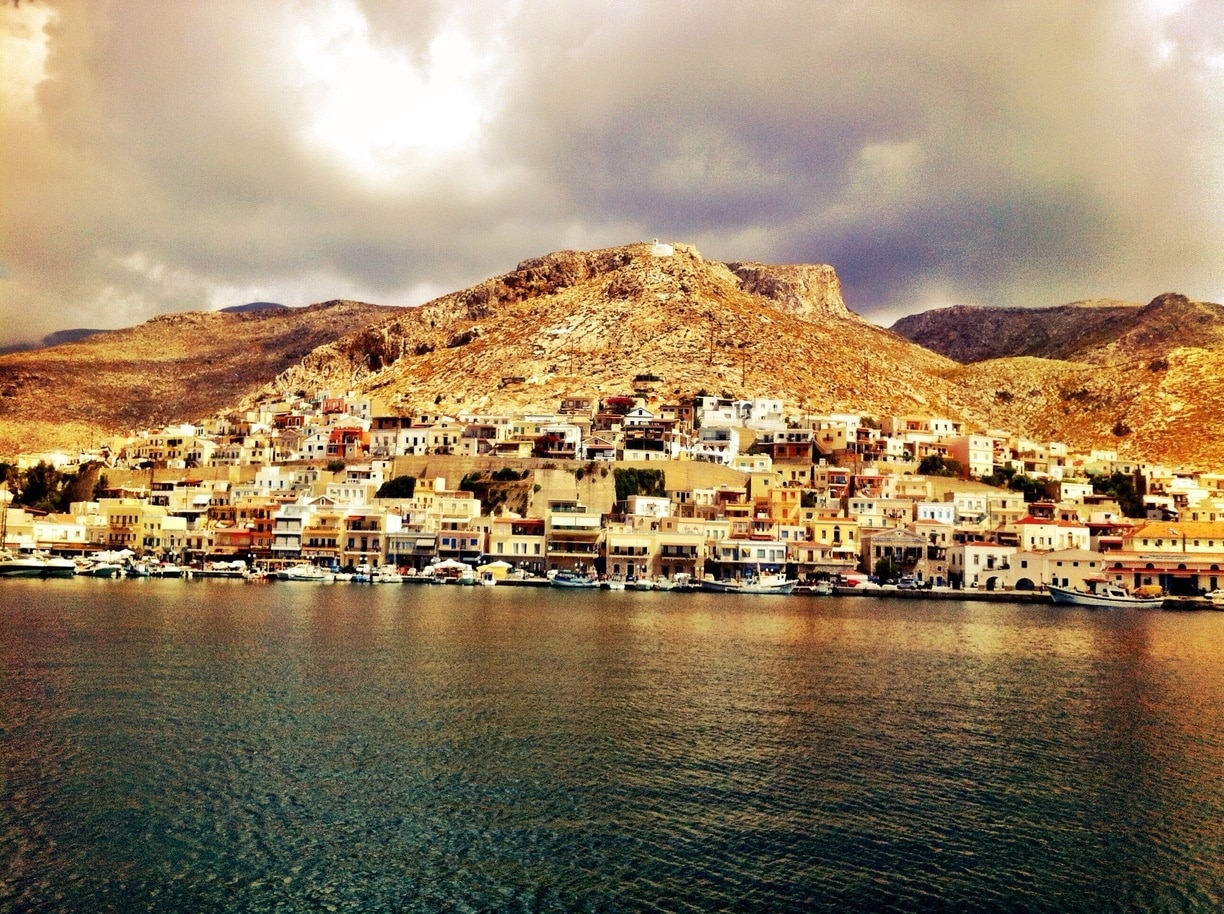 Kalymnos, known as the "sponge-divers' island", is famous for its brave divers who collect natural sponges from the sea. This island is the third most populated in the Dodecanese chain and is situated between Leros and Kos. Rich in history and beauty, Kalymnos offers stunning landscapes and unique cultural experiences for visitors.
Pserimos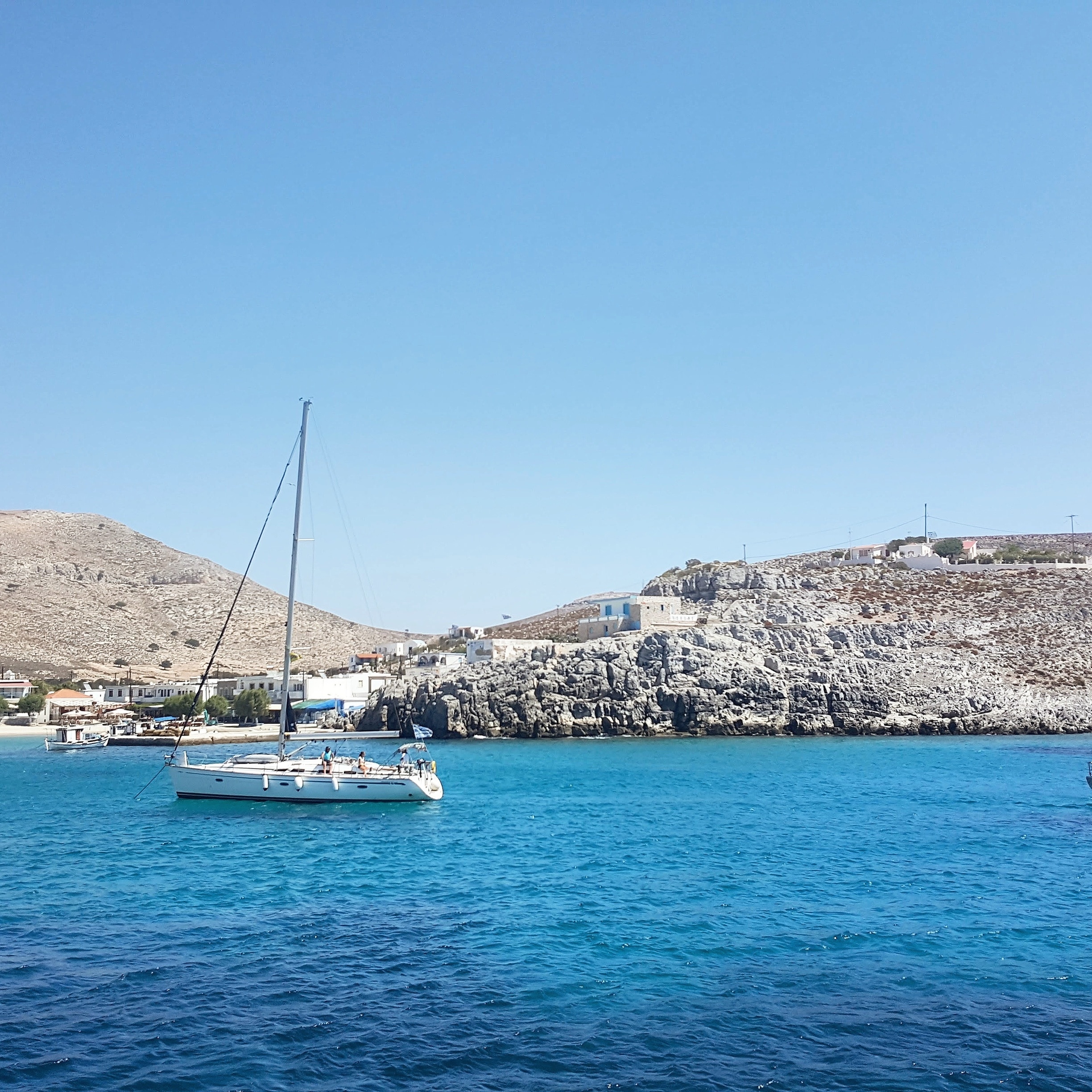 Pserimos is a small, stress-free island that provides a tranquil escape from the busier neighbouring islands. With beautiful sandy beaches and serene surroundings, this island is perfect for those looking for a peaceful holiday destination.
Nisyros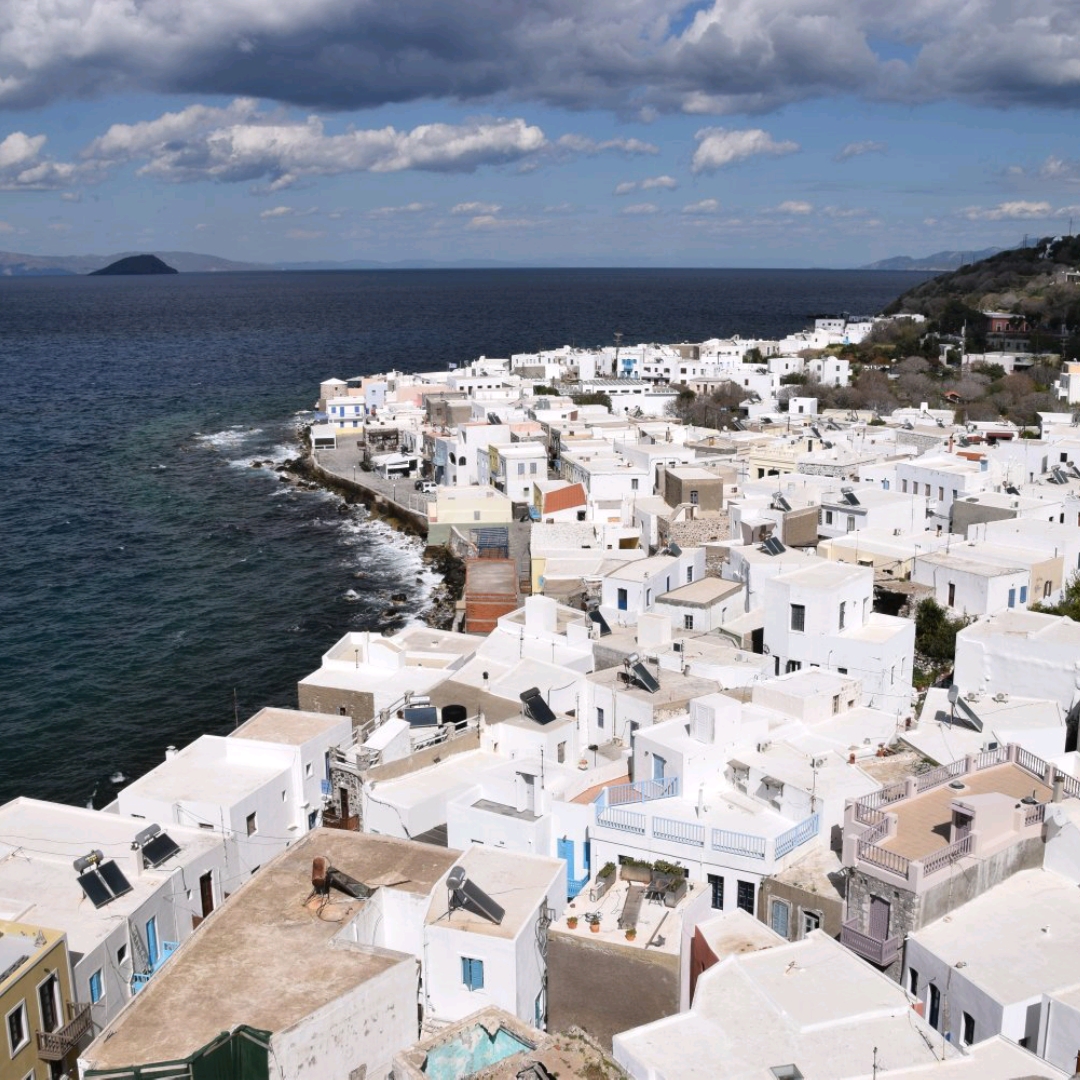 Nisyros is a unique island with a distinct volcanic landscape, making it a fascinating place to explore. Visitors can witness the beauty of its active volcano, visit ancient ruins and enjoy the charming villages scattered throughout the island.
Tilos
Tilos is known for its unspoiled nature, crystal-clear waters, and diverse wildlife. The island attracts nature lovers, bird-watchers, and those seeking a peaceful escape from the hustle of everyday life. Its pristine beaches and beautiful landscapes make Tilos a great destination for relaxation.
Symi
Symi is often considered the most beautiful island near Kos. Its stunning architecture, picturesque harbour and vibrant colours make for a breathtaking experience. The island has a rich history and offers plenty of opportunities to explore ancient sites and monuments.
Patmos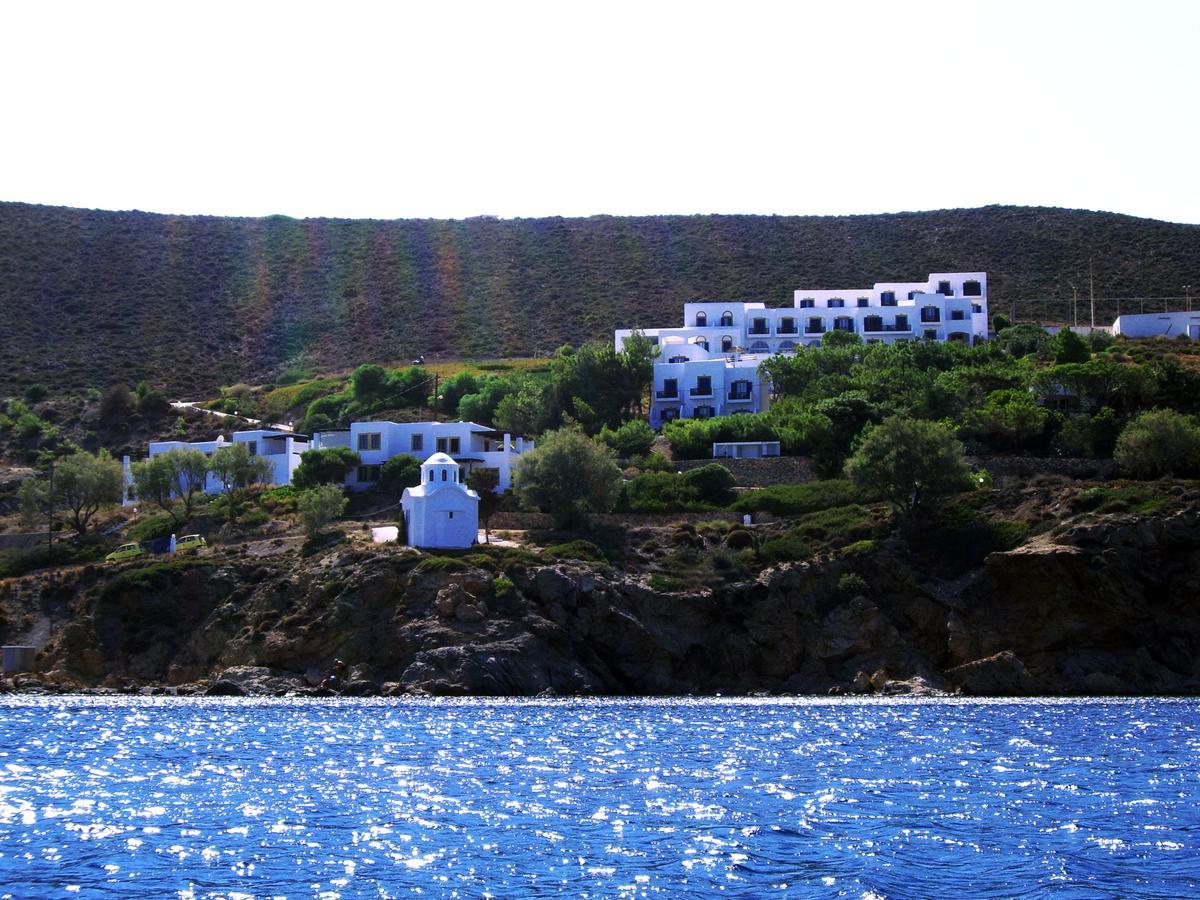 Patmos is a historic and spiritual island, famously known as the place where Saint John wrote the Book of Revelation. Visitors can explore the historic monasteries, wander through traditional villages and appreciate the beautiful architecture that makes Patmos a unique destination.
Island Activities
Beaches
Kos and its surrounding islands offer numerous pristine beaches, each with their unique atmosphere and charm. On Kos island, popular windsurfing spots include Mastihari and Kefalos, where windsurfing centres rent equipment and offer courses. Exploring nearby islands like Pserimos, a tiny island with 130 inhabitants, is perfect for a day trip to enjoy the sun, sea, and sand in a tranquil setting.
Hiking and Exploration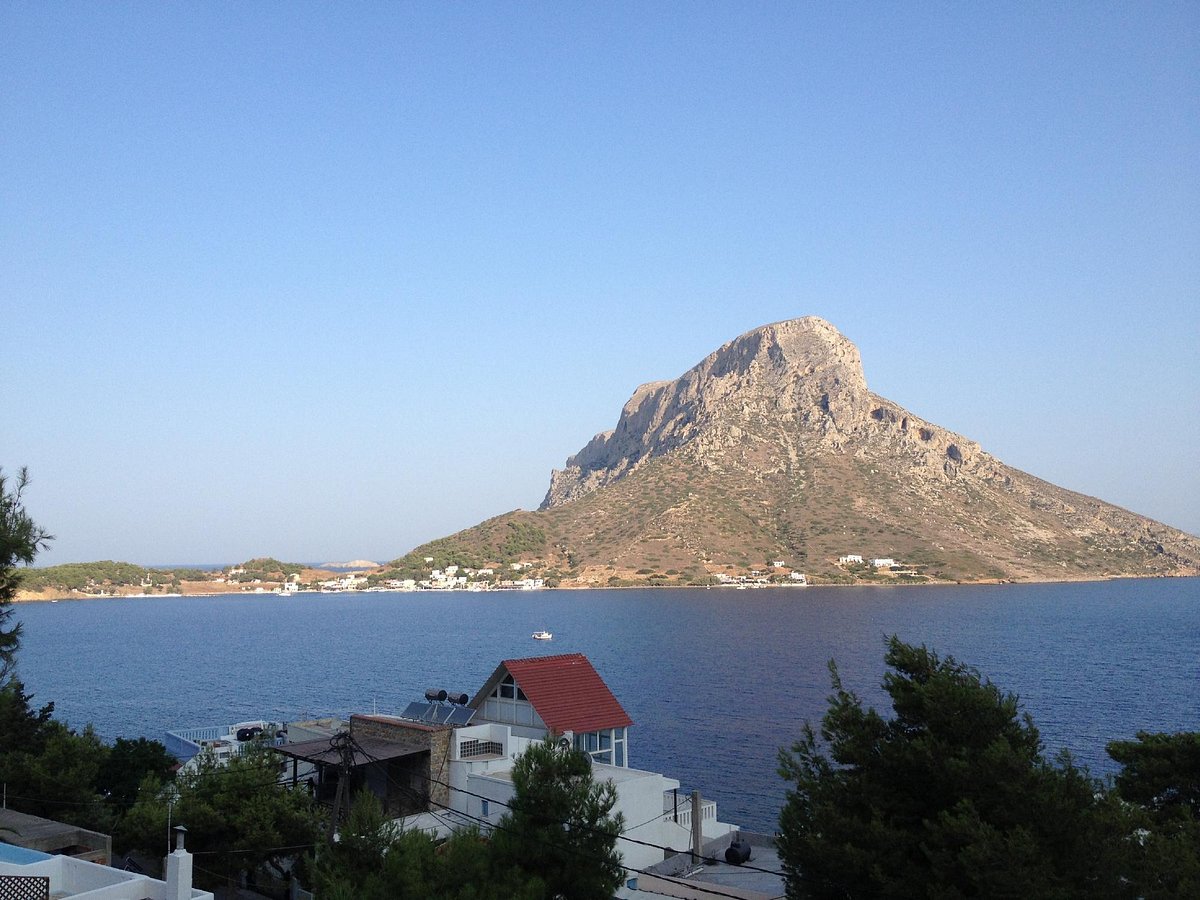 The islands south of Kos, such as Nisyros, Kalymnos, Telendos, and Leros, provide excellent opportunities for hiking and exploration. Nisyros, a small Dodecanese island, is famous for its active volcano, offering adventurous trails and stunning views. Exploring traditional villages on the islands adds a cultural element to your adventures. For a unique safari tour, head to Kos city centre or touristic areas where you can join excursions and explore the island's natural beauty further.
Historical Sites
Kos and its nearby islands are rich in history, with many fascinating sites to visit. On Kos, you can explore the Asclepeion, an ancient healing centre dedicated to Hippocrates, the Father of Western Medicine. You can also visit Ancient Ruins, Byzantine and Medieval castles, and Ottoman-era structures that showcase the island's diverse history. On other islands such as Kalymnos and Leros, you can experience their fascinating cultural heritage by visiting Sacred & Religious Sites, Churches & Cathedrals, and Points of Interest & Landmarks.
Travelling Between Islands
Ferry Connections
Ferry connections are a popular and convenient method of travelling between islands near Kos. One nearby island you can visit is Kalymnos, which is accessible from Mastichari port in about 20 minutes via a fast boat and 50 minutes with a car ferry. Regular connections are available throughout the day.
Another option is a one-day trip from Kos to Leros, with 2-3 ferry crossings scheduled daily. The earliest ferry departs at 09:00 from Kos and arrives at around 11:30 in Leros. Ticket prices typically start at around €10.50.
For a more peaceful experience, you can also take a ferry from Kos to Nisyros, a small island between Kos, Tilos, and Astypalea known for its active volcano. Finally, the serene island of Symi offers a picturesque day trip option from Kos.
Sea Taxis
Sea taxis provide an alternative option for reaching nearby islands such as Pserimos. Although smaller and with fewer inhabitants, the island is an excellent day trip choice from its neighbouring islands. Consider booking a sea taxi to explore the local beauty of these quaint islands at a more tailored pace.
Please note, the availability and schedules of sea taxis may vary by the season or specific island destination. It's best to check in advance before planning your trip.
Keep in mind that ferries and sea taxis may be subject to changes due to weather conditions. Be prepared to be flexible with your travel plans, especially when venturing out to the lesser-known islands.
Accommodation Options
When planning a trip to the islands near Kos, there are various accommodation options to choose from, ensuring you have a comfortable and memorable stay.
Hotels
A variety of hotels are available throughout the nearby islands, catering to different budgets and preferences. Many hotels offer essential amenities, such as free Wi-Fi, air conditioning, and breakfast service. Depending on the location, some hotels might offer stunning views and proximity to popular attractions. A few popular hotels that can be found on Kos are:
Kardamaina (60 hotels)
Kefalos (76 hotels)
Tigaki (46 hotels)
Villas
For those seeking privacy and a more luxurious experience, villas can be an excellent choice. Many villas on the islands near Kos offer spacious living spaces, private pools, and breathtaking views of the surrounding landscapes. These accommodations are perfect for families, couples, or friends travelling together, offering the comforts of home while still providing easy access to local attractions and amenities.
Holiday Rentals
Holiday rentals provide travellers with a more independent and flexible option during their stay. These accommodations could be apartments, cottages, or smaller villas, often coming fully equipped with kitchens, laundry facilities, and separate bedrooms. Holiday rentals can be found in various sizes and locations, ensuring a match for varying needs and preferences. Some popular areas for holiday rentals on Kos include:
Antimácheia (11 holiday rentals)
Lagoúdi Zía (6 holiday rentals)
Ampavris (1 holiday rental)
Pylíon (2 holiday rentals)
Psalidi (2 holiday rentals)
By considering the various accommodation options available on the islands near Kos, you can find the perfect place to stay that suits your budget, needs, and preferences during your visit.
Culinary Experiences
Local Cuisine
The islands near Kos offer delightful culinary experiences that showcase the rich flavours of Greek cuisine. Traditional dishes on nearby islands like Kalymnos and Nisyros focus on locally-sourced ingredients, such as olives, tomatoes, and wild greens. Mezze platters are a popular option, featuring small bites including spinach pies, stuffed grape leaves, and locally-made cheeses.
Seafood
As expected for islands surrounded by the Aegean Sea, fresh seafood is a staple in the local cuisine. Fish and shellfish are caught daily and served in various forms, from simple grilled fish to more elaborate dishes, such as seafood risotto and oven-baked fish with vegetables. In the local tavernas, you can find delicacies like octopus, squid, and red mullet prepared in traditional methods, such as grilling, frying, and marinating in olive oil and vinegar.
Tavernas
Tavernas are traditional Greek restaurants that offer a warm, welcoming atmosphere and authentic dining experiences on the islands near Kos. These establishments, often family-run, serve homemade Greek dishes showcasing the islands' local recipes, seasonal ingredients, and generations-old culinary techniques. In these tavernas, you can enjoy a relaxed dining experience, savouring delicious meals while taking in the picturesque views of the surrounding sea and landscapes.