Kos, the third-largest island of the Dodecanese, is an idyllic Greek destination known for its beautiful beaches, rich history, and vibrant nightlife. Situated in the South Aegean Sea, Kos offers visitors a perfect blend of relaxation and entertainment. As the sun sets, the island comes alive with a multitude of bars, clubs, and beachside venues catering to a diverse range of tastes and preferences.
The heart of Kos's nightlife scene is centred around the bustling streets of its capital, Kos Town. Here, locals and tourists alike flock to experience an eclectic mix of music, dance, and drinks within the town's lively clubs and bars. Catering to various styles and expectations, the venues offer everything from traditional Greek music to the latest international hits, ensuring that there is something for everyone to enjoy.
Apart from Kos Town, other popular nightlife hotspots on the island include Kardamena, Tigaki, and the areas surrounding the harbour, Psalidi, and Lambi. These districts feature a fantastic assortment of clubs, bars, beach parties, and live music events, offering visitors a taste of authentic Kos nightlife while soaking up the warm Aegean atmosphere. Whether you're a seasoned club-goer or a laid-back traveller seeking a relaxed vibe, Kos offers an unforgettable nightlife experience for all to cherish.
Top Kos Nightlife Destinations
Bar Streets
Kos Town offers a vibrant and lively bar scene, particularly on Bar Street and Nafklirou Street, where you can find an array of pubs, bars, and cocktail lounges. Here are a few popular spots:
Omega Sky Bar: Great cocktails and friendly staff
Ipanema Cafe – Bar: Located in the middle of the main strip, offering delicious cocktails and a welcoming atmosphere
Clubs and Dance Venues
For those looking to dance the night away, Kos has an exciting selection of clubs and dance venues. Some noteworthy places include:
Mascotte Nightlife: A popular destination for a night out of dancing and socialising
Club Status: Featuring themed nights and energetic DJs
Beach Bars and Parties
Kos Island is also famous for its beach bars and parties. Relax during the day at these waterfront spots, and as the sun sets, embrace the island's energetic nightlife. A few well-known beach bars and party venues are:
Mylos Beach Bar: With a stunning sea view, it's a great spot to enjoy cocktails and live DJ sets
Jamaica: A beachside reggae bar which often hosts live music events and parties
Remember to respect local customs and laws while enjoying your evenings out, and always drink responsibly.
Kos Nightlife for Different Tastes
Kos Island, Greece, offers a diverse and lively nightlife, catering to a variety of preferences and age groups. Whether you're interested in live music, LGBTQ-friendly venues, or sophisticated and chic options, the nightlife scene on Kos has something for everyone.
Live Music and Traditional Greek Music
Kos Island's nightlife boasts an array of venues featuring live music and performances based on traditional Greek culture. These venues not only entertain guests with diverse and lively tunes but also provide an authentic taste of Greek culture. Some popular live music spots in Kos Town include:
Local taverns and restaurants: Visit cosy local establishments for a quieter atmosphere along with delicious Greek cuisine and a taste of traditional music.
Beachfront bars: Enjoy a relaxed environment along with live music and stunning views at one of the many beach bars scattered along the coast.
LGBTQ Clubs and Bars
Kos Island is a welcoming destination for LGBTQ travellers, offering a selection of safe and fun venues to socialise and enjoy the nightlife. Some popular LGBTQ-friendly clubs and bars in Kos include:
The Fashion Club: A popular nightclub with an exciting laser show, attracting both locals and tourists alike. Drop by during happy hour (7 to 10 p.m.) for discounted beverages.
Bar Street: Located in the heart of Kos Town, Bar Street is a hub of activity, boasting a variety of clubs, bars, and nightclubs welcoming LGBTQ travellers and locals alike.
Sophisticated and Chic Options
For a more refined nightlife experience on Kos Island, there are several sophisticated and chic venues to explore. These elegant establishments cater to those who prefer a more relaxed atmosphere with quality drinks and upscale ambiance. Notable venues include:
Trendy cafés and upscale bars: Whether nestled within the bustling centre of Kos Town or tucked away along the island's coast, these stylish spots afford guests an opportunity to indulge in craft cocktails, fine wines, and delectable bites.
Rooftop bars and lounges: To enjoy panoramic views of Kos Town or the Mediterranean coast, head to an upscale rooftop venue. These spaces often feature intimate seating, ambient music, and a curated selection of beverages to complement the stunning vistas.
Staying Safe During Kos Nightlife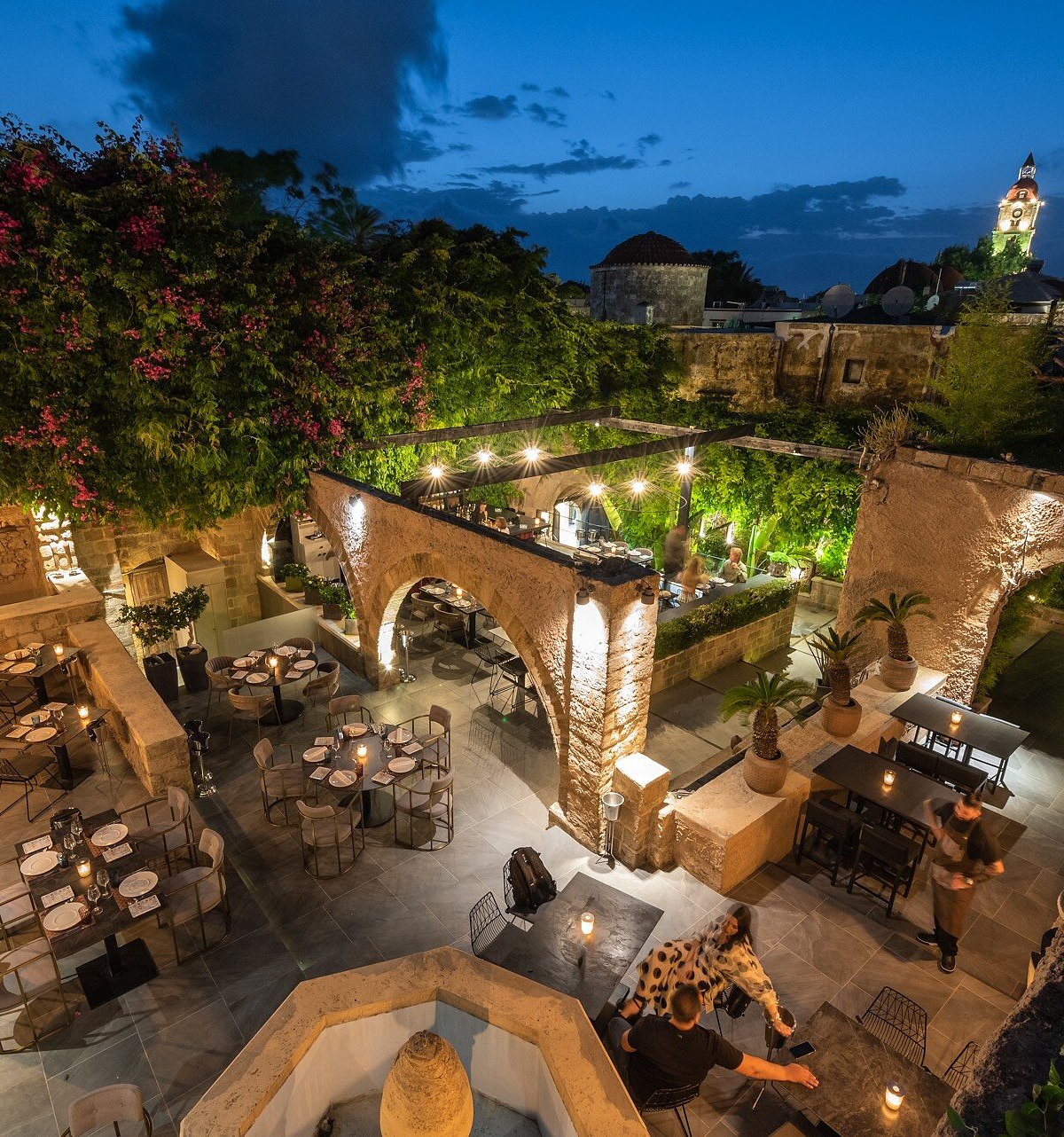 Transportation and Getting Around
When exploring Kos nightlife, it's important to stay safe and be aware of your surroundings. One essential aspect of safety is transportation. Here are some tips for getting around Kos during nighttime:
Use reputable taxi services: Ensure you take a licensed taxi and consider asking your hotel or a local for recommendations.
Public transportation: Familiarise yourself with the bus schedules to make sure you don't miss the last bus of the night. Note that buses may be less frequent during nighttime.
Walk in well-lit areas: Avoid dark and deserted areas when walking to and from nightlife venues, and try to stay in groups.
Designated driver: If you're travelling with friends, arrange for a designated driver to ensure a safe journey back to your accommodation.
Responsible Drinking Tips
Enjoying the vibrant nightlife in Kos is fun, but it's essential to drink responsibly and stay safe. Here are some tips for responsible drinking during your night out:
Stay hydrated: Make sure to drink water throughout the night to stay hydrated and avoid excessive alcohol consumption.
Eat before drinking: Consuming food before going out to drink can help slow down the absorption of alcohol and reduce the risk of over-drinking.
Set a limit: Determine a drink limit before going out and stick to it to avoid over-consumption.
Don't leave drinks unattended: Keep an eye on your drink at all times to prevent tampering from others.
Buddy system: Go out with friends and look after each other during your night out. Having someone to rely on can make a significant difference in ensuring your safety.
By following these transportation and responsible drinking tips, you'll be able to create fun memories and enjoy Kos nightlife while staying safe.