Kos, a beautiful Greek island situated in the southeastern Aegean Sea, attracts tourists all year round. However, if you're thinking of visiting Kos in December, it's essential to know what to expect when it comes to the weather. December tends to bring milder temperatures and higher chances of rainfall, a stark contrast to the island's hot and sunny summer months.
During December, Kos experiences average temperatures of around 12.9°C, with lows of 10.6°C and highs reaching up to 15.1°C. Although sunlight hours decrease to just four per day, the surrounding sea temperature remains relatively mild at 18°C. Rainfall becomes more frequent, with 164mm of precipitation spread across 12 days in the month. It's crucial to pack suitable attire for the changing climate, including layers and waterproofs if you choose to venture outdoors.
While the colder temperatures and wetter conditions may not be ideal for sunbathing or swimming, the island still has a charm during this season. Visitors can explore the rich history and local attractions at a leisurely pace without the stifling heat of summer. December in Kos is perfect for those looking for a quieter getaway amid the stunning natural beauty of Greece.
Weather Overview in Kos in December
Located in southern Greece, the island of Kos can offer a mix of weather conditions during December. Although it is not the ideal time for sunbathing, Kos still enjoys some warm temperatures and a fair amount of sunlight during this month.
Temperature and Precipitations
The average temperature in December is around 12°C (54°F), with high temperatures reaching up to 14°C (57°F) and lows dropping to about 9°C (48°F) during the night. Be prepared for rainfall during your stay, as December sees an average of 164mm of rain spread across 12 days. The sea temperature in Kos in December averages at 18°C (64°F), which might not be warm enough for extended ocean activities.
Sunrise and Sunset Times
During December, the island of Kos has approximately 4 hours of daily sunshine, which means you'll want to make the most of your daylight hours. Sunrise occurs around 7 am, and the sun sets by about 4:30 pm at this time of year. Keep in mind that days will be relatively short, limiting outdoor activities to the morning and early afternoon.
Visiting Kos in December might not offer the typical sunny Greek island experience, but it still has its charm and can provide a relaxing and unique holiday opportunity. Make sure to pack warm clothes and waterproof layers to enjoy your stay in a comfortable way.
Climatic Factors Affecting Kos Weather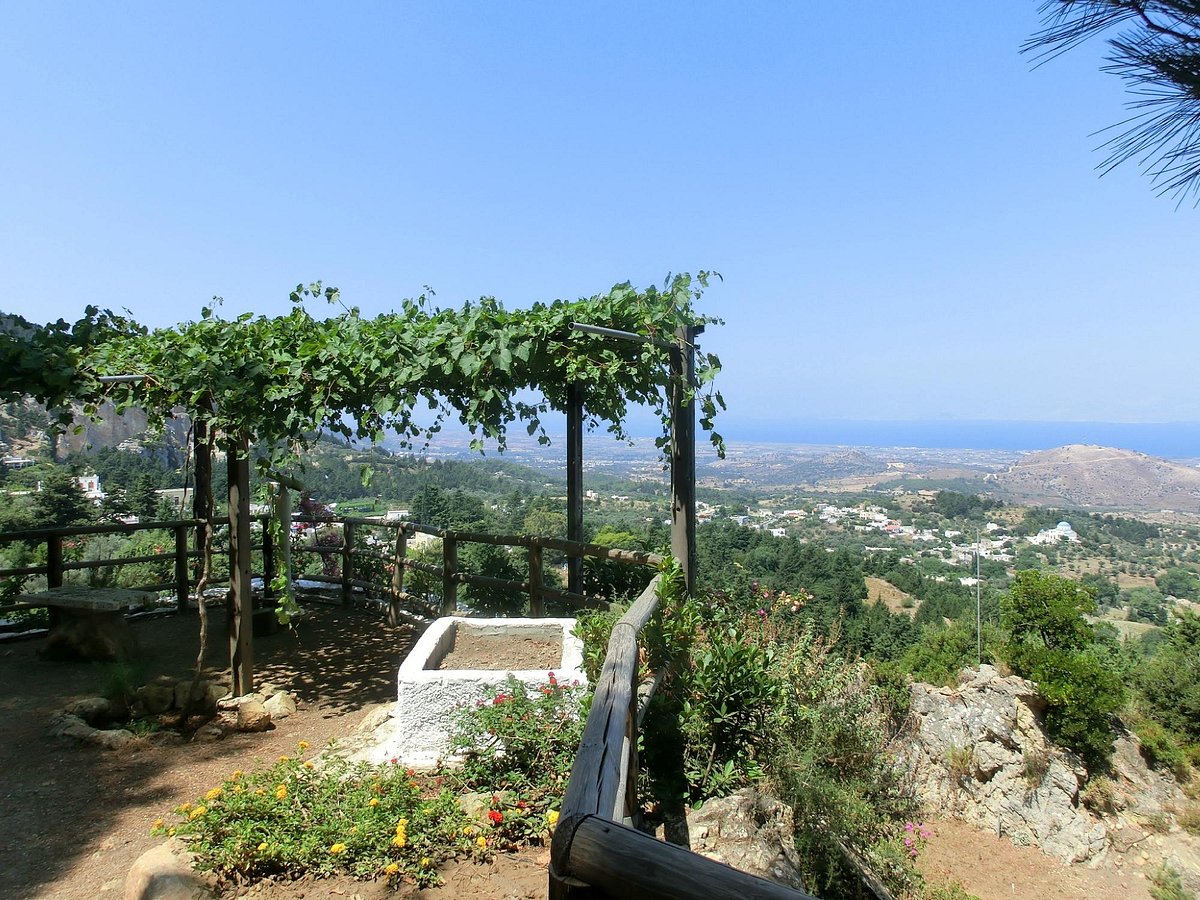 Wind Patterns
Kos is influenced by seasonal wind patterns that play a significant role in shaping the island's weather conditions. In December, the prevailing wind is the northerly wind, also known as the Meltemi. This wind pattern is usually moderate in strength, contributing to the cooling effect during the mild winter months.
The wind direction may occasionally shift to southerly, bringing warmer and more humid air to the island. It is essential to consider these wind patterns when planning outdoor activities, as they may affect the overall weather experience in Kos in December.
Sea Temperatures
Sea temperatures around Kos also have a significant impact on the island's climate during the winter months. In December, the average sea temperature is around 16°C (61°F), which is relatively chilly for swimming and water-based activities. However, these cooler sea temperatures contribute to the overall refreshing atmosphere, making it an attractive destination for tourists looking to escape the cold in other parts of Europe.
Even though December is not the prime season for beach goers, the sea temperature still contributes to the island's weather by regulating the air temperature and humidity levels. This interaction between the sea and atmosphere helps maintain a mild climate, allowing visitors to enjoy the beauty of Kos even during the cooler months.
What to Wear and Pack
Clothing
During December, the weather in Kos can be quite chilly and wet, with temperatures ranging between 10°C (50°F) and 15.5°C (60°F) and high precipitation levels. Therefore, it's crucial to dress appropriately and layer up. Here are some clothing items you should consider packing:
Long-sleeve tops and t-shirts: Ideal for layering and staying warm during the colder days.
Lightweight jumpers and hoodies: These can be easily layered and provide an extra warmth.
A waterproof jacket: Essential for rainy days.
Trousers and jeans: Opt for thicker fabrics to keep you warm and comfortable.
Comfortable and waterproof shoes: Suitable for walking and exploring the island, even during wet days.
It's worth noting that Greece is generally quite relaxed and casual, so there's no need to pack anything too fancy or formal.
Accessories
In addition to clothing items, it's important to prepare for the December weather in Kos by packing the relevant accessories. Here are some suggestions:
A lightweight scarf: Useful for the colder evenings, as well as adding an extra stylish touch.
An umbrella: Since December is the wettest month in Kos, an umbrella is a must-have item to stay dry on rainy days.
Sunscreen (SPF 30+): Although the UV index is moderate during December, it's still essential to wear sunscreen when spending time outdoors.
Sunglasses: Always a useful item to have, even during the winter months.
A waterproof bag: Useful for protecting your belongings from the rain, especially if you plan on exploring the island or participating in outdoor activities.
By packing these clothing items and accessories, you can ensure a comfortable and enjoyable trip to Kos during December, while staying prepared for the unpredictable weather.
Activities and Events
During December, the weather in Kos can be quite chilly with temperatures ranging between 10°C (50°F) and 15.5°C (60°F) and a 26% chance of rain. Despite the cooler weather, there are still various activities and events to enjoy both indoors and outdoors.
Indoor Activities
For those seeking to stay warm and enjoy indoor activities, Kos offers a range of options:
Museums and historical sites: Explore the rich history of Kos by visiting the Archaeological Museum or the Roman Odeon.
Spa treatments: Indulge in relaxation by experiencing authentic Greek spa treatments at one of the island's luxurious wellness centres.
Greek cuisine: Discover the flavours of Kos by dining at traditional tavernas and participating in local cooking classes.
Outdoor Sightseeing
Although the weather may not be suitable for sunbathing or swimming, there are plenty of outdoor sightseeing opportunities:
Ancient ruins: Visit the iconic Asklepion, an ancient medical centre dedicated to the god of healing, Asclepius.
Nature walks: Stroll through the beautiful Plaka Forest and witness the local wildlife including peacocks and tortoises.
Cultural events: Participate in any festivities taking place on the island during December, such as religious celebrations and nature-inspired events.
Remember to dress warmly and be prepared for some rain while exploring the beautiful island of Kos in December.
Born and raised on the sun-drenched island of Crete, Sofia Mavromatis is a seasoned traveler and writer with a deep-rooted love for Greece's vibrant culture, stunning landscapes, and rich history.