Visiting the Greek island of Kos in February offers a mild and relatively wet Mediterranean climate, making it an ideal choice for those who prefer cooler temperatures and fewer crowds. Located in the Aegean Sea, just off the coast of Turkey, Kos provides a unique blend of natural beauty, ancient history, and culture during this off-season month.
During February, the weather in Kos typically comprises an average temperature of around 11.4°C (53 °F), with minimums of about 8.9°C (48 °F) and maximums reaching up to 14°C (57.2 °F). It's common to experience cooler nights with temperatures dropping to around 3.5°C (38.5 °F) on some occasions. The island enjoys approximately six hours of sunshine daily, making it perfect for exploring its historical sites and natural landscapes.
Do keep in mind that Kos in February can be quite wet, with an average of 76mm rainfall spread over nine days throughout the month. It's a good idea to pack some waterproof clothing and plan for possible indoor activities in case of rain during your stay. Despite the cooler weather, this time of year offers the opportunity to explore the island without the bustling summer crowds and indulge in its tranquil charm.
Weather Overview in February
Average Temperatures
In February, the weather in Kos, Greece, is relatively mild. The average temperature fluctuates between 11.9°C (53.4°F) and 14.4°C (57.9°F) 1. Daily high temperatures are around 58°F, rarely falling below 49°F or exceeding 66°F. While it is the coldest month of the year in Kos, the temperatures are still milder than the winter weather in the UK.
Rainfall
During February, Kos experiences an average of 76mm of rainfall4. There are approximately 9 days of rainfall in the month, which means there is some variability in the weather conditions, with both sunny and rainy days5.
Sunshine Hours
Despite being the coldest month, Kos still enjoys an average of 6 hours of sunshine per day in February6. The daylight hours range around 10.8 hours, with the sunrise at 7:00 AM and sunset at 5:48 PM7. The cloud cover in February is around 56%, which indicates a mix of sunny and cloudy days for visitors to the island8.
What to Pack
Clothing
When visiting Kos in February, you can expect the weather to be relatively mild, with high temperatures reaching around 14°C during the day and lows of 9°C at night. With this in mind, it's essential to pack appropriate clothing for changeable weather conditions. Consider bringing the following types of clothing:
Lightweight, long-sleeved tops and jumpers for layering
Trousers or jeans for cooler days and evenings
A waterproof jacket or coat, as February sees an average of 76mm of rainfall over nine days
Comfortable and supportive footwear, such as trainers or walking shoes
Accessories
Apart from clothing, there are a few essential accessories you'll want to pack for your February trip to Kos:
A versatile, compact umbrella: With February being a relatively rainy month, it's best to be prepared for unexpected showers
A warm hat, gloves, and a scarf: Despite daytime temperatures being generally mild, mornings and evenings can be quite chilly in Kos during February. Warm accessories will ensure you stay comfortable when exploring the island
Sunglasses: Although it's not the sunniest time of year, there are still approximately six hours of sunshine per day in February, and it's essential to protect your eyes
A reusable water bottle: Staying hydrated is key, especially when you're out exploring. It's an eco-friendly option and can save you money during your travels
Remember that February is the off-season in Kos, so some tourist facilities may have limited opening hours or may be closed altogether. Packing the proper clothing and accessories will ensure you have a comfortable and enjoyable trip, no matter what the weather brings.
Activities and Events
During February, Kos experiences mild winter weather with an average temperature of 12°C. Despite the cooler temperatures, there are still plenty of activities and events to enjoy on the island.
Indoor Activities
If you prefer staying indoors, there are several options to keep you entertained. Take advantage of the cooler weather to visit some of the numerous historical sites of Kos, including the well-preserved Ancient Agora, the Roman Odeon, and the Archaeological Museum. These sites showcase the rich history of the island and offer a unique insight into the ancient civilisations that once inhabited it.
For a more relaxing experience, consider visiting the island's beautiful churches. The Panagia Eleftherotria is a stunning example of Greek Orthodox architecture, while the Agia Paraskevi Church in Kos town is also worth a visit for its beautiful frescoes.
Outdoor Activities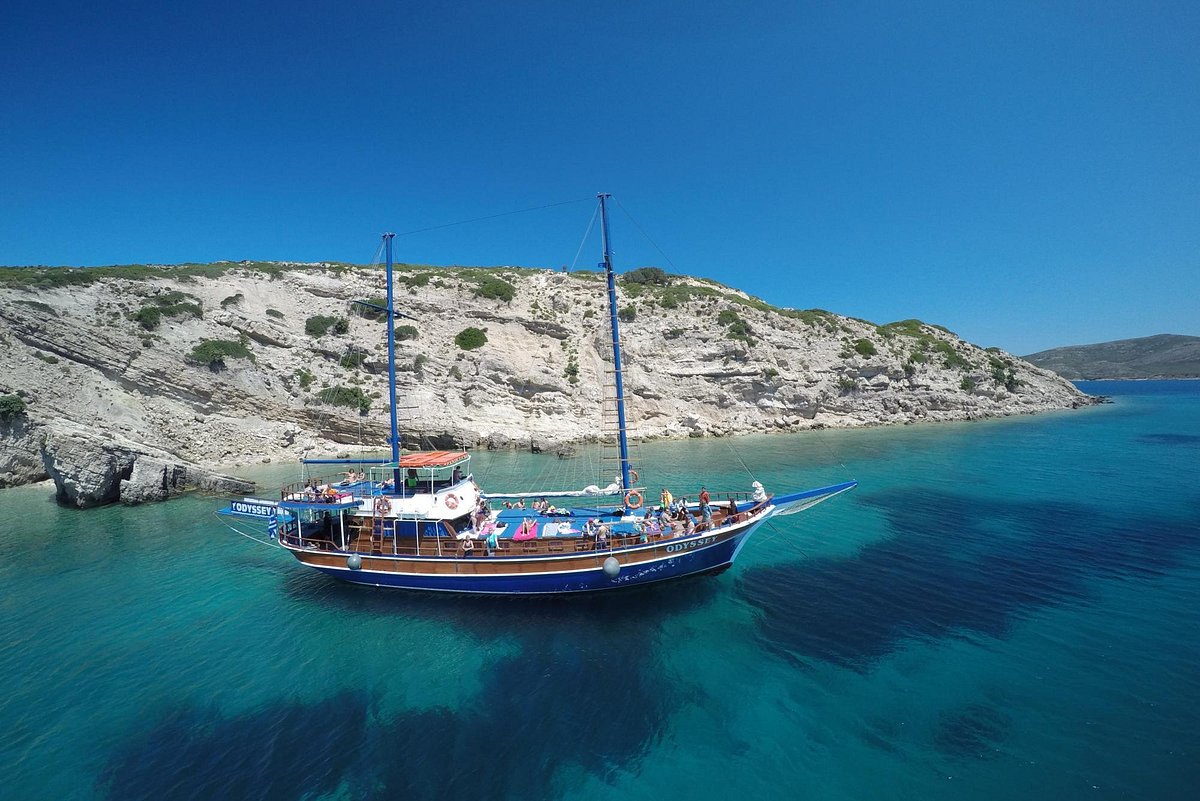 Despite the cooler temperatures, outdoor activities remain a popular choice for visitors to Kos in February. One of the best ways to explore the island is by taking a boat tour along the coast, allowing you to discover hidden bays, mysterious sea caves, and the surrounding islands. This activity offers a unique perspective on Kos and an opportunity to appreciate its natural beauty while enjoying the tranquillity of the sea.
For those who prefer land-based activities, hiking and biking are also ideal ways to explore the island during February, as the cooler temperatures make these pursuits more enjoyable. The trails around the island lead you through beautiful landscapes, traditional villages, and stunning viewpoints, offering unparalleled vistas of the surrounding sea and islands.
Moreover, don't forget to attend the various events that take place on Kos island during the extended tourist season. Although fewer events are held in February, you can still catch some celebrations, such as religious festivals and local traditions.
Born and raised on the sun-drenched island of Crete, Sofia Mavromatis is a seasoned traveler and writer with a deep-rooted love for Greece's vibrant culture, stunning landscapes, and rich history.