Traveling between picturesque Greek islands is a delightful experience. If you're planning a journey from Corfu to Lefkada, there are a few ways to make this trip. In this article, we will discuss the best way to travel between these beautiful Ionian islands, taking into consideration factors such as convenience, affordability, and travel time.
Corfu and Lefkada are both spectacular destinations, offering visitors a mix of stunning natural landscapes, charming towns, and rich cultural experiences. As you plan your voyage from Corfu to Lefkada, you'll want to make an informed decision on the most suitable mode of transport that aligns with your preferences and needs.
One recommended option to travel between Corfu and Lefkada is by bus and ferry. This method involves taking a bus and ferry from Corfu to Arta and then driving from Arta to Lefkada. This journey typically takes approximately 3 hours and offers a combination of sea and road travel, allowing you to appreciate the beauty of the Greek countryside and coastline while en route to your destination.
Transport Options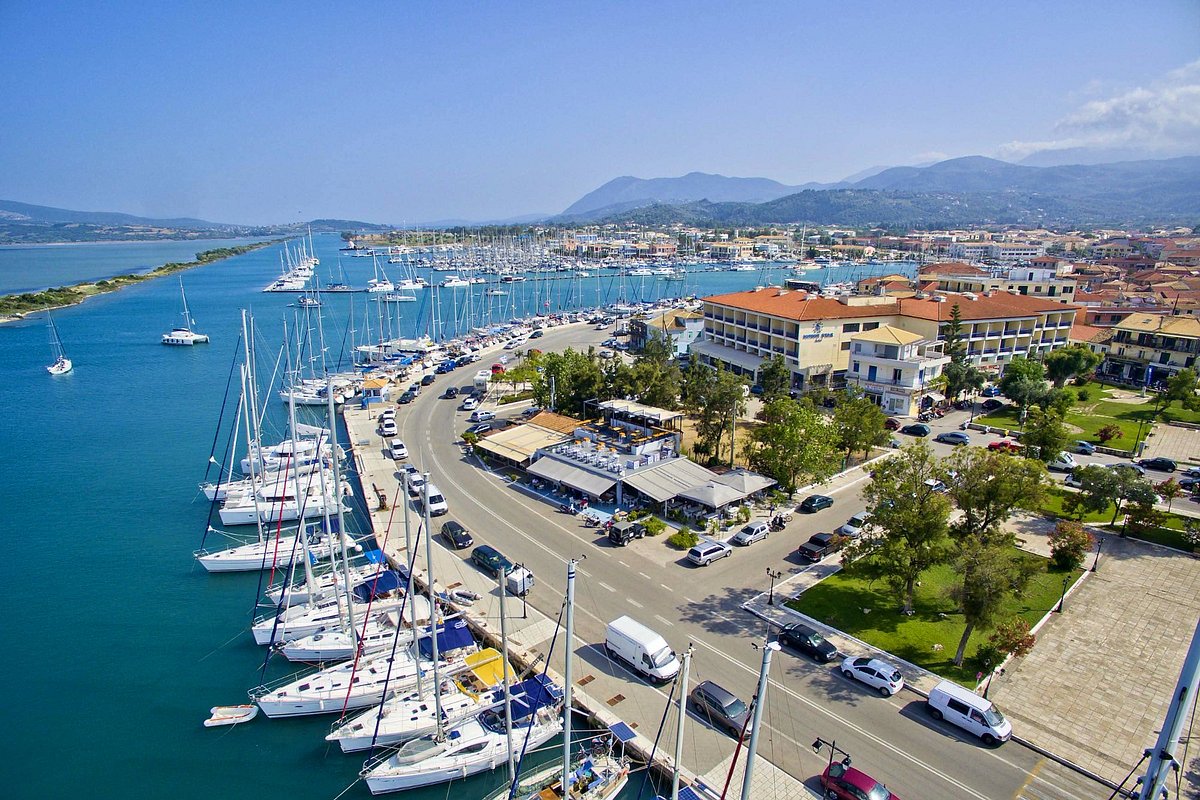 Ferries
A popular option for travelling from Corfu to Lefkada is taking a ferry. Ferries from Corfu to Lefkada cover the 68 miles (110 km) long journey and take on average 5 hours 45 minutes. You can travel with ferry operators like Lefkada Palace or Kerkyra Seaways. After reaching the mainland, you can take a car or bus for the remaining distance to Lefkada. Be sure to check the schedules and ticket prices in advance.
Car Rentals
If you prefer a more independent and flexible way to travel, renting a car is a feasible option. To get from Corfu to Lefkada by car, you can take a car ferry from Corfu to Igoumenitsa and then drive to Lefkada, taking around 3 hours in total. Keep in mind that you need to add the costs of the car rental and the car ferry. Note that driving in Greece might be different from what you are used to, so be prepared for the driving conditions and local traffic rules.
Buses
For those looking for a more budget-friendly option, buses can be a good choice. You can use a combination of buses and ferries to get from Corfu to Lefkada. First, from Corfu, take a ferry to Igoumenitsa. From there, take a bus to Preveza and then another bus to Lefkada. Although it takes a few hours, it is relatively cheaper compared to other options. Make sure to check the bus schedules and book your tickets in advance for a smoother journey.
Route Planning
Suggested Routes
There are several ways to get from Corfu to Lefkada, but the most recommended option is to take a combination of bus and ferry. Here are some suggested routes:
Bus and ferry, drive: Start by taking the bus and ferry from Corfu to Arta. Next, drive from Arta to Lefkada.
Car, ferry: Drive to the ferry port from Corfu and take the car ferry to the mainland. Drive to Lefkada after reaching the mainland.
Estimated Travel Time
The estimated travel times for the suggested routes are as follows:
Bus and ferry, drive: This method takes approximately 2h 59m to 3h 17m to reach Lefkada, with ticket prices ranging from €32 to €53.
Car, ferry: Travel times may vary depending on the ferry schedule and driving conditions.
Scenic Options
While planning your route from Corfu to Lefkada, consider taking alternative scenic options to enrich your experience. One such option is to:
Drive along the coast: If you're up for a longer journey, consider driving along the coastal road from Corfu to Igoumenitsa and then continue along the Epirus coastline before reaching Lefkada. This route may offer more stunning views of the Ionian Sea and the picturesque coastal towns.
Remember to check road conditions and the weather before embarking on your journey, as well as compare ticket prices and travel times to find the best option for your needs.
Booking Tips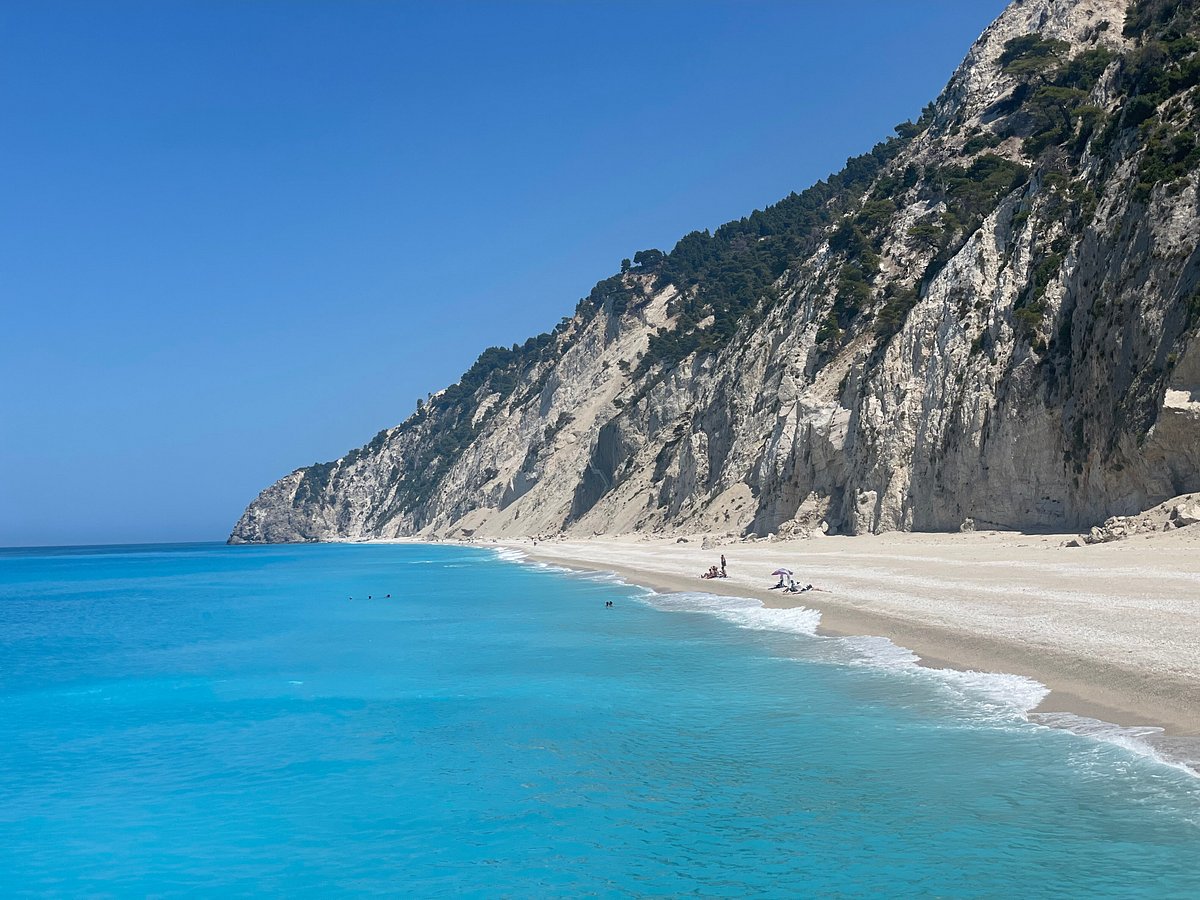 Ticket Prices
To find the best deals for your journey from Corfu to Lefkada, it's advisable to compare ticket prices from different sources. The cost of the trip might vary depending on the chosen routes and transportation methods such as a combination of bus and ferry, or a flight via Athens. Keep in mind that prices might fluctuate depending on the season, so booking in advance could be a wise move to secure attractive fares.
Online Booking
To save time and effort, it's recommended to book your tickets online. Many travellers prefer websites like Rome2Rio and Booking.com for comparing ticket prices and travel times. Online booking platforms often provide clear journey options, timetables, and possible discounts. Furthermore, booking in advance might allow you to secure early bird discounts or special promotional deals.
Cancellations and Delays
As with most travel plans, your trip from Corfu to Lefkada might face unexpected cancellations or delays due to weather conditions, technical issues, or other unforeseen circumstances. To minimise the impact of such disruptions, it's essential to stay updated on the latest information provided by your transportation service provider. Most online booking platforms offer options to receive notifications via email or text message about any changes to your itinerary.
In case your journey gets disrupted and you need to change your plans, check your ticket's cancellation policy to understand the possibility of refunds or rescheduling options. Generally, most companies have specific cancellation and refund policies, so make sure to familiarise yourself with these beforehand to avoid disappointment.