Milos, a stunning island in the Cyclades, Greece, offers an unforgettable travel experience for visitors seeking natural wonders, picturesque beaches, and rich history. This volcanic island boasts a diverse landscape, from dramatic cliffs to turquoise waters, making it an ideal destination for adventure seekers and relaxation enthusiasts alike.
As one embarks on their journey through Milos, the beauty of traditional fishing villages like Klima captivates travellers. Also, the awe-inspiring rock formations at Kleftiko create a must-see backdrop perfect for photographs. Other highlights include Plaka Castle's breathtaking sunsets, exceptional food, and friendly people, ensuring visitors are immersed in Greek culture.
With many enticing things to see and do, Milos captures the essence of what makes Greece a truly enchanting place to explore. From sailing trips to discovering hidden beaches or simply enjoying the island's local cuisine, the possibilities are endless on this captivating island.
Historical Attractions
Ancient Theatre of Milos
The Ancient Theatre of Milos, situated near the village of Tripiti, is a significant historical site on the island. Built in the Hellenistic period, it was later renovated by the Romans to accommodate a larger audience. The well-preserved theatre offers stunning views of the sea and surrounding landscape, providing visitors with a unique opportunity to experience the rich cultural heritage of Milos.
Catacombs of Milos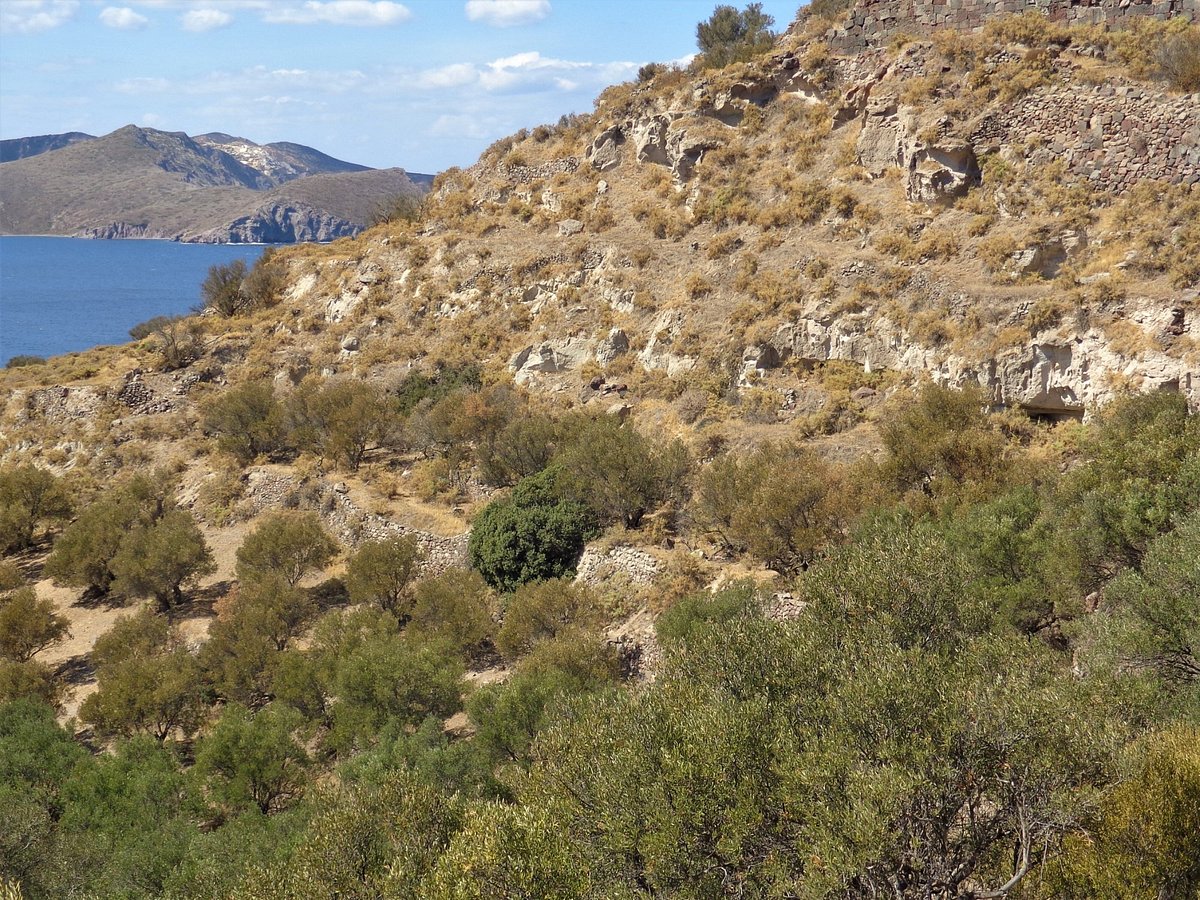 The Catacombs of Milos are an important early Christian site, dating back to the 1st-5th centuries AD. Located near the village of Tripiti, these subterranean chambers served as a burial ground and place of worship for the island's early Christian inhabitants. The Catacombs of Milos are considered among the most significant of their kind in the world, alongside those in Rome and the Holy Land. A guided tour provides an insightful look into the lives of early Christians and the importance of these catacombs in their spiritual practices.
Plaka Castle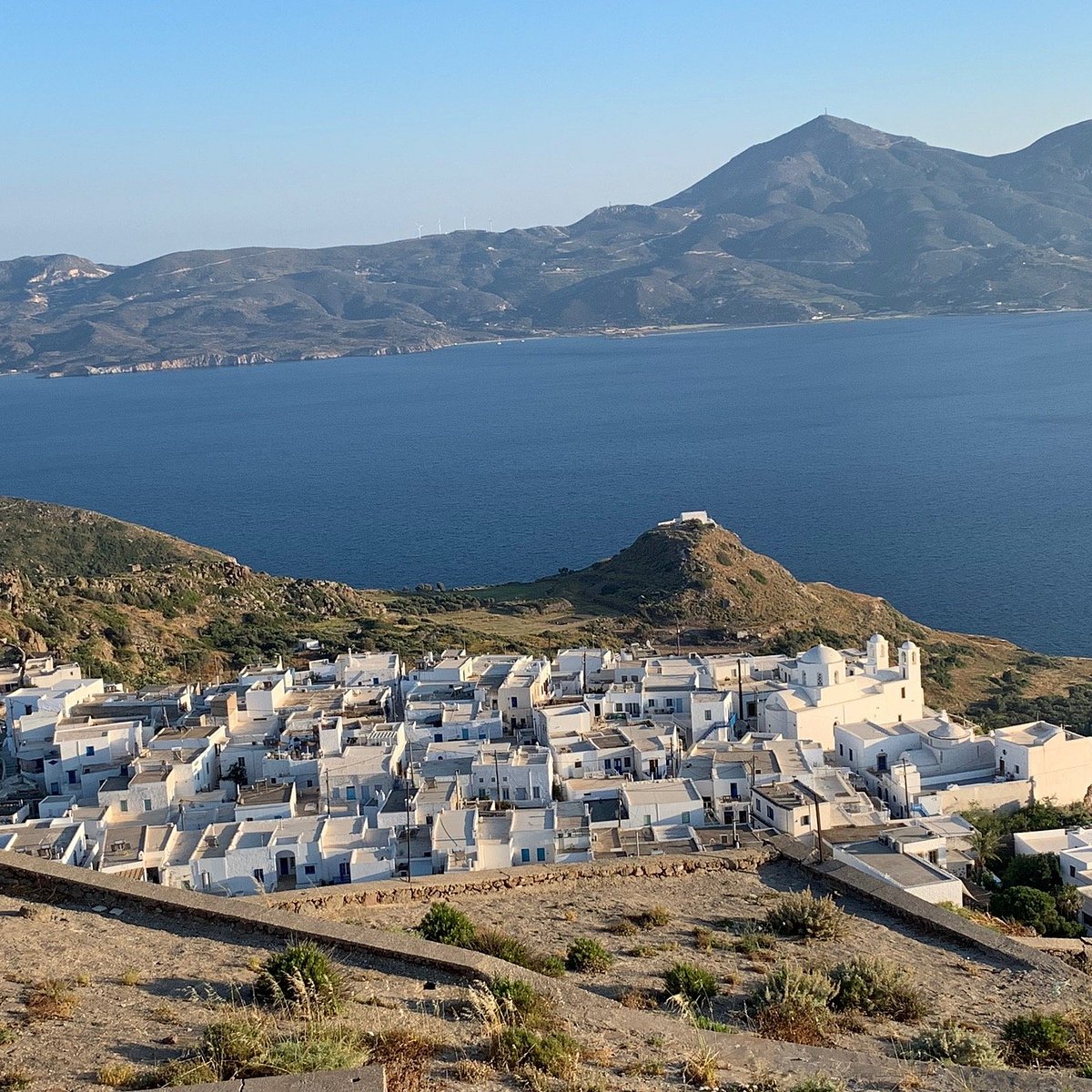 The Castle of Plaka, also known as the Venetian Castle, stands majestically on a hill overlooking the island's capital, Plaka. Built in the 13th century, this castle served as a fortress during the Venetian rule of Milos. Although it lies in ruins today, the castle remains an impressive sight and offers breathtaking panoramic views of the island, making it an unmissable attraction for history enthusiasts. Visitors can reach the castle by following a picturesque path that starts in the village of Plaka and leads uphill to the castle grounds.
Beaches and Natural Wonders
Sarakiniko Beach
Sarakiniko Beach is a unique and unforgettable beach experience on Milos Island. Its stunning white rocks and crystal clear waters create a lunar-like landscape that attracts visitors from all over the world. This one-of-a-kind spot is perfect for sunbathing, swimming, and taking memorable photos.
Kleftiko Beach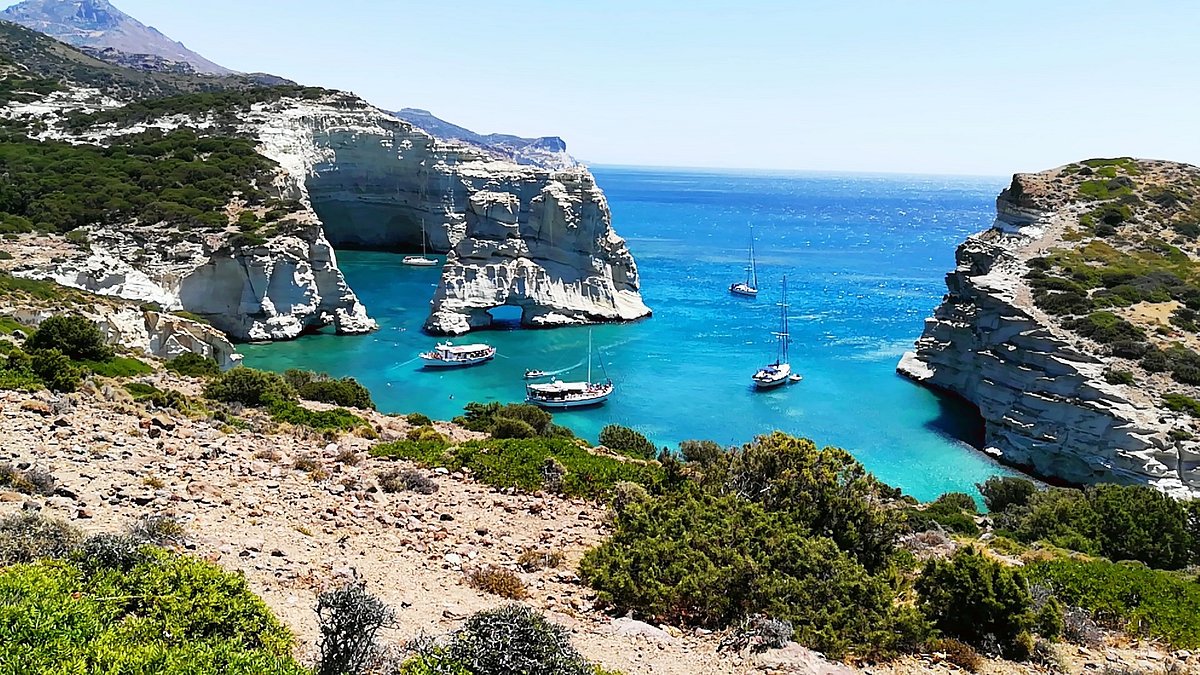 Located in the southwestern corner of Milos, Kleftiko Beach is a natural wonder accessible only by water. This area is surrounded by white cliffs and outcrops, creating a picturesque setting for swimming, snorkeling, and exploration. Don't miss the chance to uncover the beauty of Kleftiko Beach during your visit to Milos.
Firiplaka Beach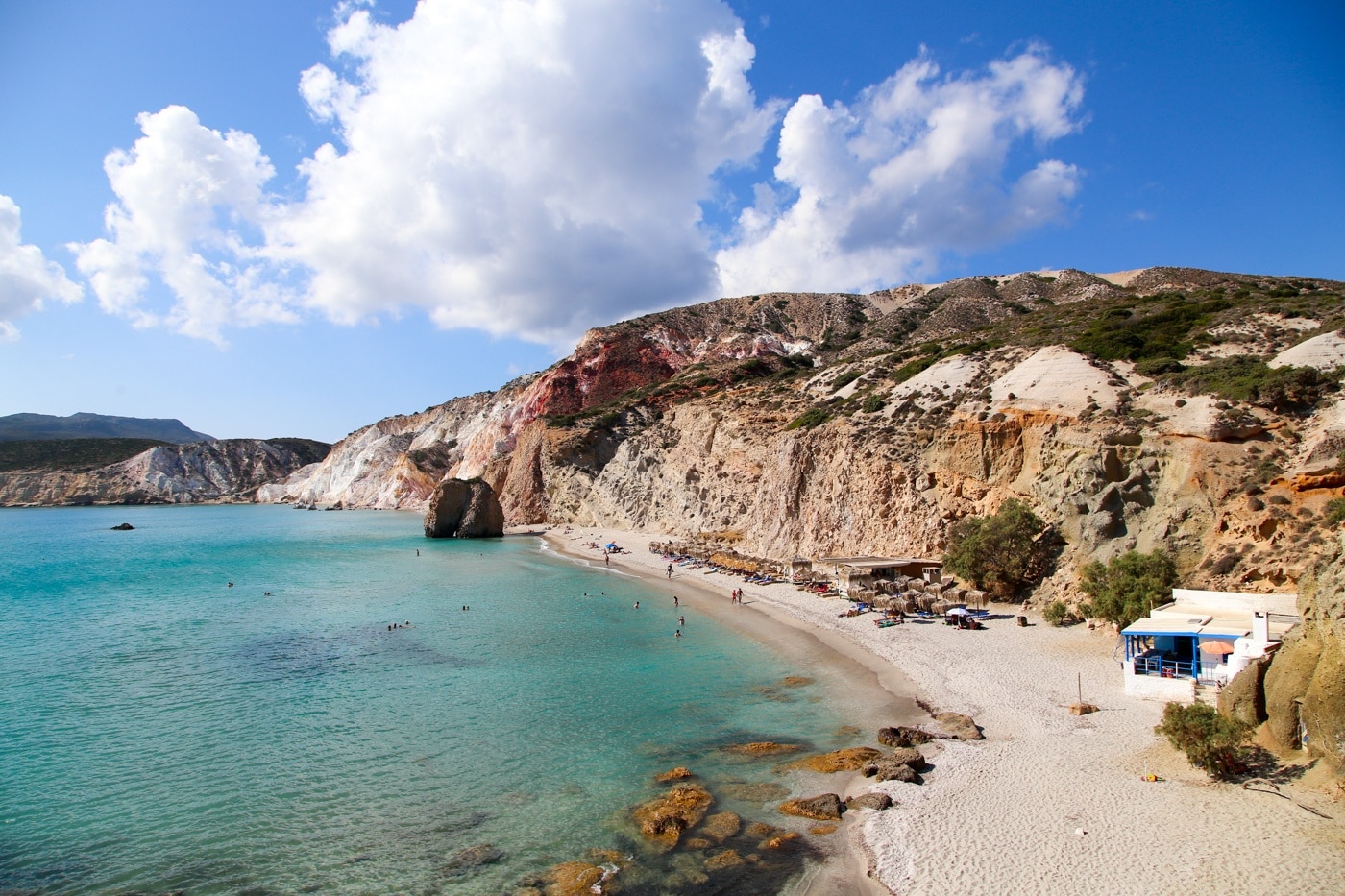 Firiplaka Beach is a beautiful destination on the southern coast of Milos. Known for its long stretch of soft golden sand, backed by colourful cliffs, Firiplaka Beach is a prime spot for relaxation and sunbathing. The crystal clear waters provide excellent swimming and snorkeling opportunities, making it a favourite among visitors to Milos.
Papafragas Beach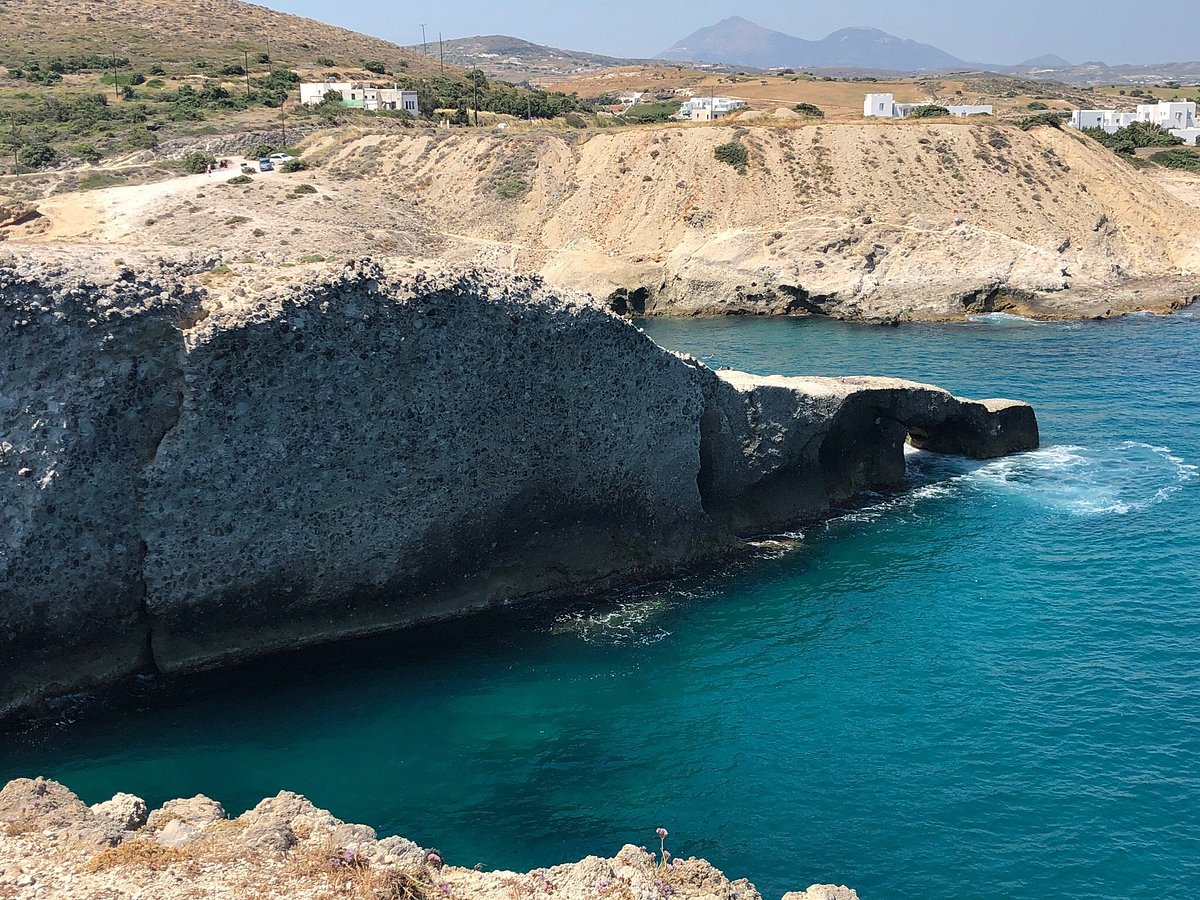 Papafragas Beach is a hidden gem on the north coast of Milos Island. This small, secluded cove is surrounded by impressive rock formations and caves, which create a mysterious and enchanting atmosphere. Accessible via a steep path, Papafragas Beach is an ideal spot for those seeking a tranquil and picturesque escape.
Outdoor Activities
Milos offers a variety of outdoor activities for visitors to enjoy. Whether you prefer the thrill of being on the water or exploring the island on foot, there's something for everyone.
Sailing and Boat Tours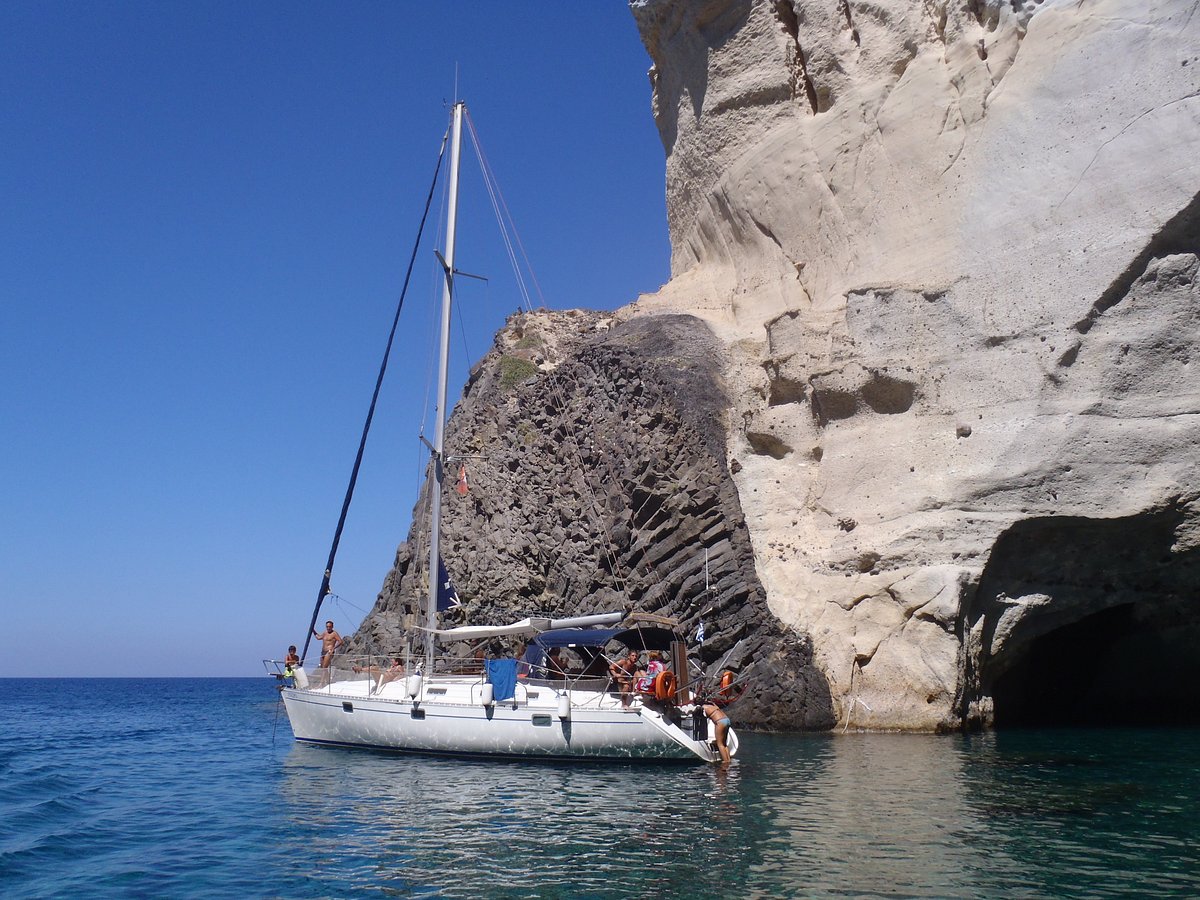 One of the best ways to explore Milos is by taking a sailing or boat tour. These tours provide a unique vantage point to view the island's beautiful coastline, swim in crystal clear waters, and visit secluded beaches inaccessible by land. Boat tours often include visits to popular sites like Kleftiko, a former pirate hideout, and the lunar-like Sarakiniko Beach.
Sailing day trips are available for those who want a more personalized experience, with the opportunity to see the island's impressive geology and hidden coves up close.
Hiking Trails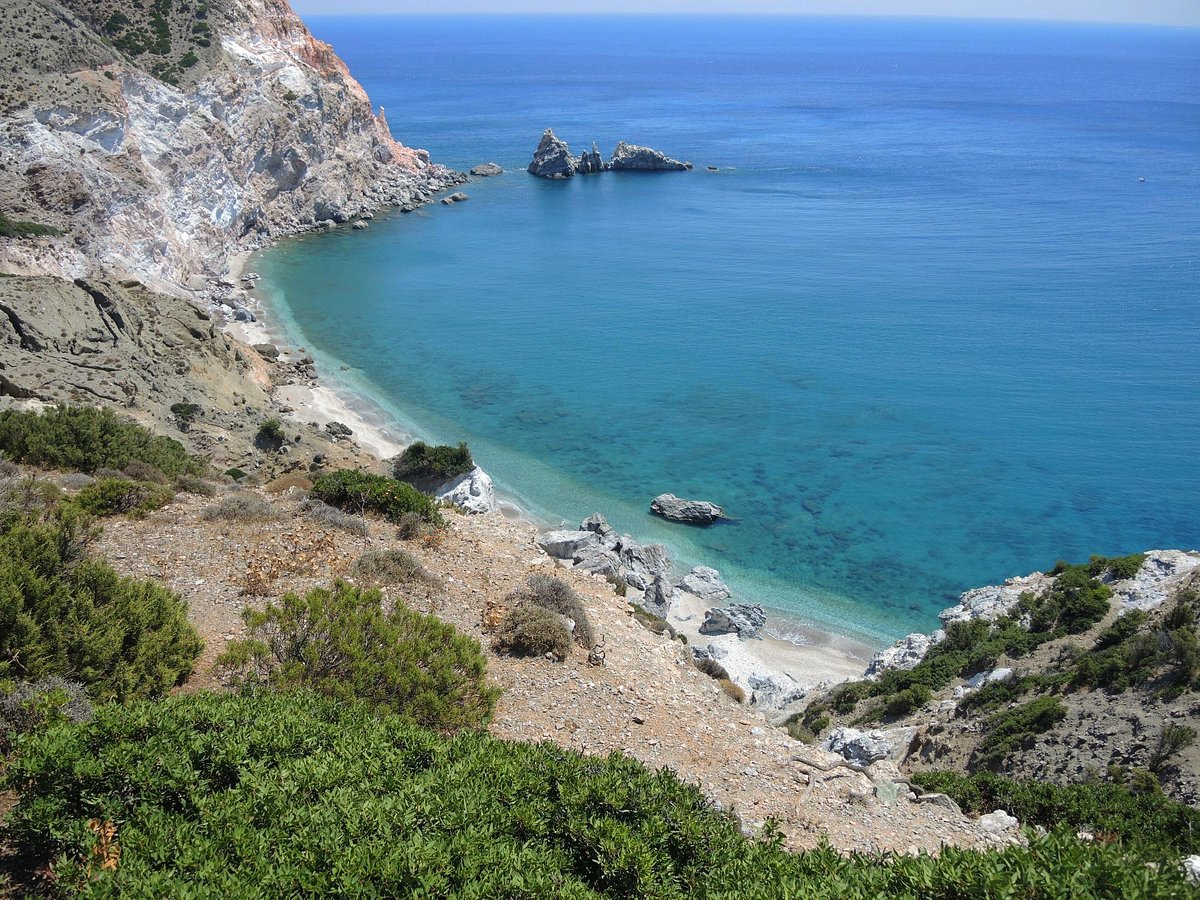 For those who enjoy exploring on foot, Milos has numerous hiking trails that allow you to connect with nature and take in breathtaking views. A few popular trails include:
Plaka to Klima: This trail connects the traditional hilltop village of Plaka with the colourful fishing village of Klima, offering stunning vistas along the way.
Palaiochori: This route takes you along the volcanic coastline, passing by unique rock formations and small secluded beaches.
Remember to wear comfortable shoes, bring plenty of water, and apply sunscreen when hiking in Milos.
Scuba Diving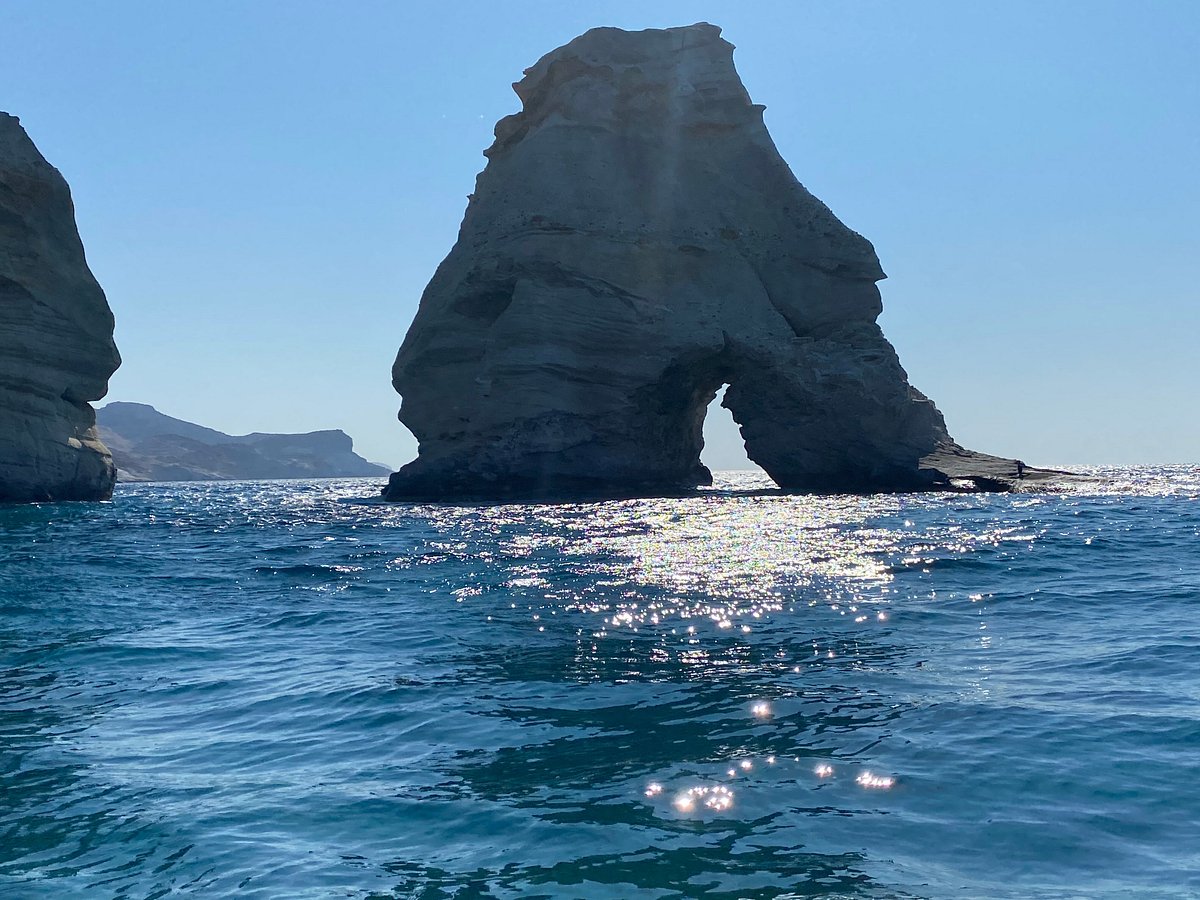 Milos is also home to some fantastic scuba diving opportunities. The island's volcanic origins create diverse underwater landscapes, from caves to reefs teeming with marine life. In addition, the waters around Milos boast several shipwreck sites, providing exciting explorations for certified divers. Check with local diving centres for available dive packages and requirements.
Local Culture and Gastronomy
Try Traditional Milos Dishes
While visiting Milos, make sure to try some of the traditional dishes the island has to offer. The local cuisine includes a variety of unique flavours and ingredients native to Milos. Some of the must-try dishes include:
Pitarakia: These are small cheese pies filled with locally-produced soft cheese.
Sfougato: A local omelette made with zucchini, onions and local cheese.
Karpouzenia: A special dessert made from watermelon, honey and sesame seeds.
Visit Local Markets
Exploring Milos' local markets is an excellent way to immerse yourself in the local culture and discover the island's culinary treasures. The markets offer a plethora of fresh, seasonal fruits and vegetables, as well as locally-produced cheeses, honey, and wine. Some popular markets in Milos include:
Adamantas Market: Located in the main town of Adamantas, where ferries arrive and depart, this market is a bustling hub where you can find various local products and specialty shops.
Plaka Market: Set in the picturesque village of Plaka, the market offers a more relaxed atmosphere and a selection of charming cafes where you can enjoy a leisurely coffee.
Fishing Village of Klima
Klima is a traditional fishing village near Plaka that allows visitors to experience Milos' authentic local fishing culture. The village is famous for its brightly coloured houses built right on the waterfront, known as "sirmata". These houses were originally used by fishermen to store their boats and equipment. Today, visitors can take a leisurely stroll along the seafront, admiring the architecture and perhaps stopping at one of the local taverns to enjoy some fresh seafood caught by the local fishermen.