Nestled among the Cycladic islands, the enchanting Mykonos is often regarded as Greece's answer to Ibiza. Notorious for its lively atmosphere, bronzed beachgoers, and thumping nightlife, this island beckons to those who thrive on insatiable revelry. Yet, Mykonos is not just a haven for party enthusiasts, as the island showcases a captivating fusion of scintillating sand, sparkling waters, and vibrant culture.
Of the island's abundant beaches, Super Paradise and Paradise Beach stand out as iconic hotspots for relentless festivities. With an alluring blend of picturesque sandy coves, upscale facilities, and water sports, these venues cater to diverse crowds including nudists, as well as LGBTQ+ communities. The peak party season unravels between late June and mid-September, with a dynamic line-up of gay festivals and electrifying performances by international DJs.
While Mykonos has undoubtedly earned a reputation as the unequivocal party capital, it simultaneously boasts a rich tapestry of history, gastronomy, and tranquillity. As such, visitors are invited to indulge in a remarkable travel experience that transcends the confines of an archetypal party island and leaves a lasting impression.
Mykonos Party Scene: Overview
Mykonos, a beautiful island in the Cyclades group in the Aegean Sea, has become popular for its vibrant party scene. With its stunning beaches, renowned clubs, and continuous festive atmosphere, Mykonos has established itself as Greece's answer to Ibiza. In this section, we will provide an overview of the Mykonos party scene, exploring the Beaches and Clubs and the ideal Party Season.
Beaches and Clubs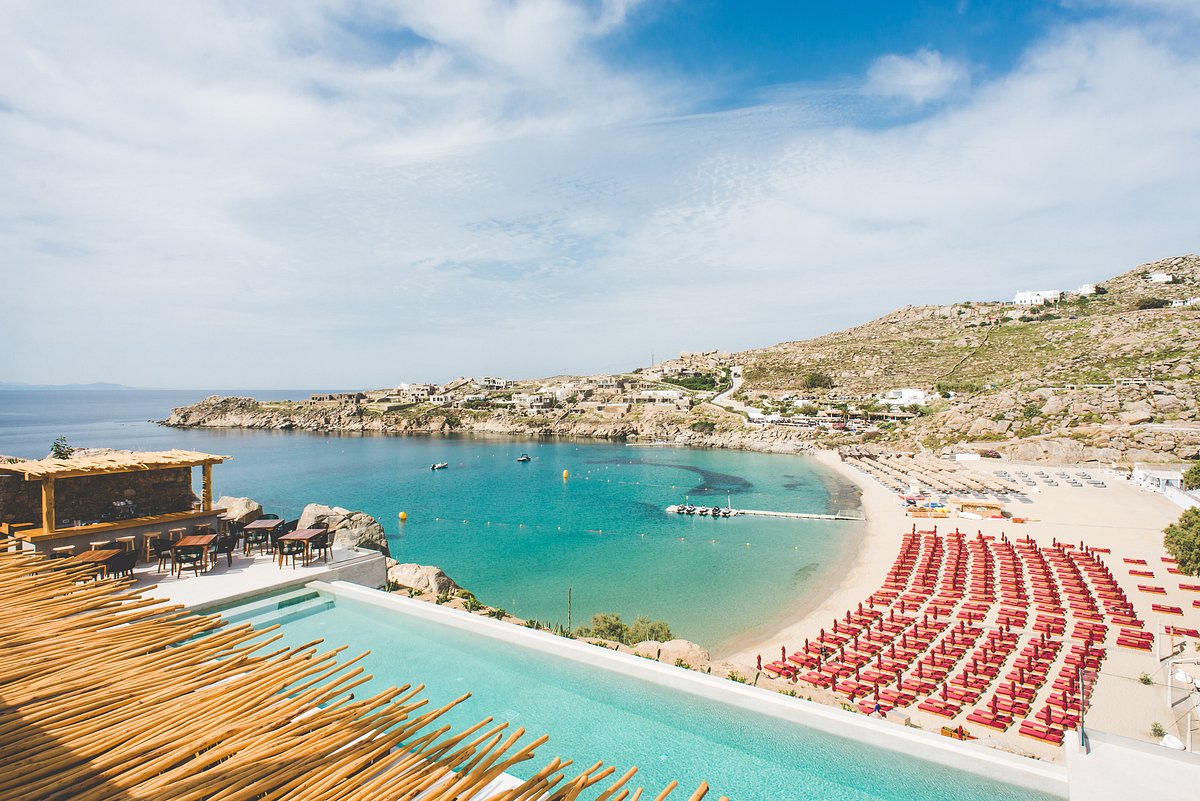 Mykonos boasts a variety of beaches, some of which have transformed into hotspots for daytime partying and sunbathing. A few noteworthy beaches include:
Paradise Beach: Known as the ultimate party beach, Paradise Beach hosts world-class DJ events and wild beach parties that last until sunrise.
Super Paradise Beach: Offering a more relaxed vibe, Super Paradise Beach is a gay-friendly destination but welcomes everyone. It is famous for its beach bars and parties.
Mykonos Town, the island's main hub, is home to a diverse range of clubs and trendy music bars that cater to different styles and preferences. Some noteworthy establishments include: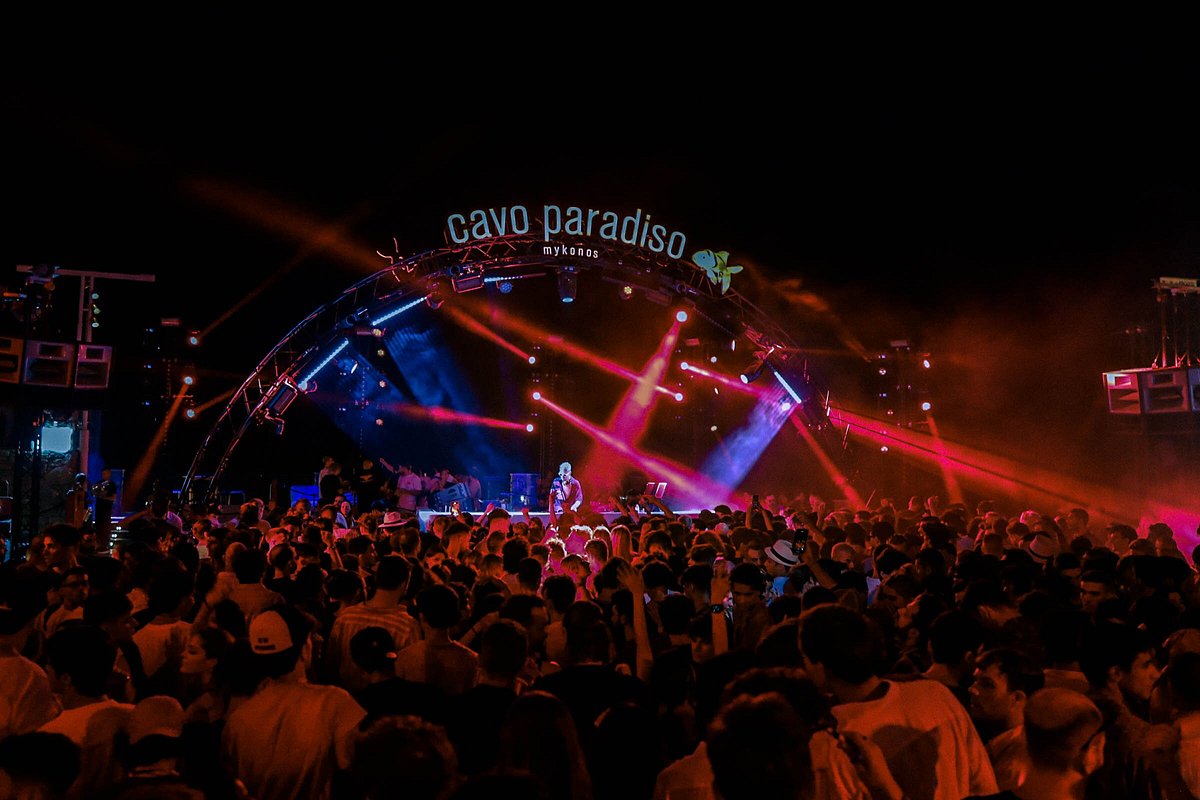 Cavo Paradiso: Situated atop a hill at Paradise Beach, this famous open-air club hosts international DJs and offers an unforgettable party experience with its stunning views and world-class sound system.
Scarpa Bar: This stylish bar in Mykonos Town is known for its lively parties, unique cocktails, and picturesque settings overlooking the sea.
Party Season
The best time to visit Mykonos for its thriving party scene is between late June and mid-September. During this period, the island comes alive with numerous festivals, DJ events, and parties lasting until the early morning hours. Visitors are treated to a full range of entertainment options, from relaxed evenings to lively events that guarantee a memorable experience.
Events and Festivals in Mykonos
Annual Events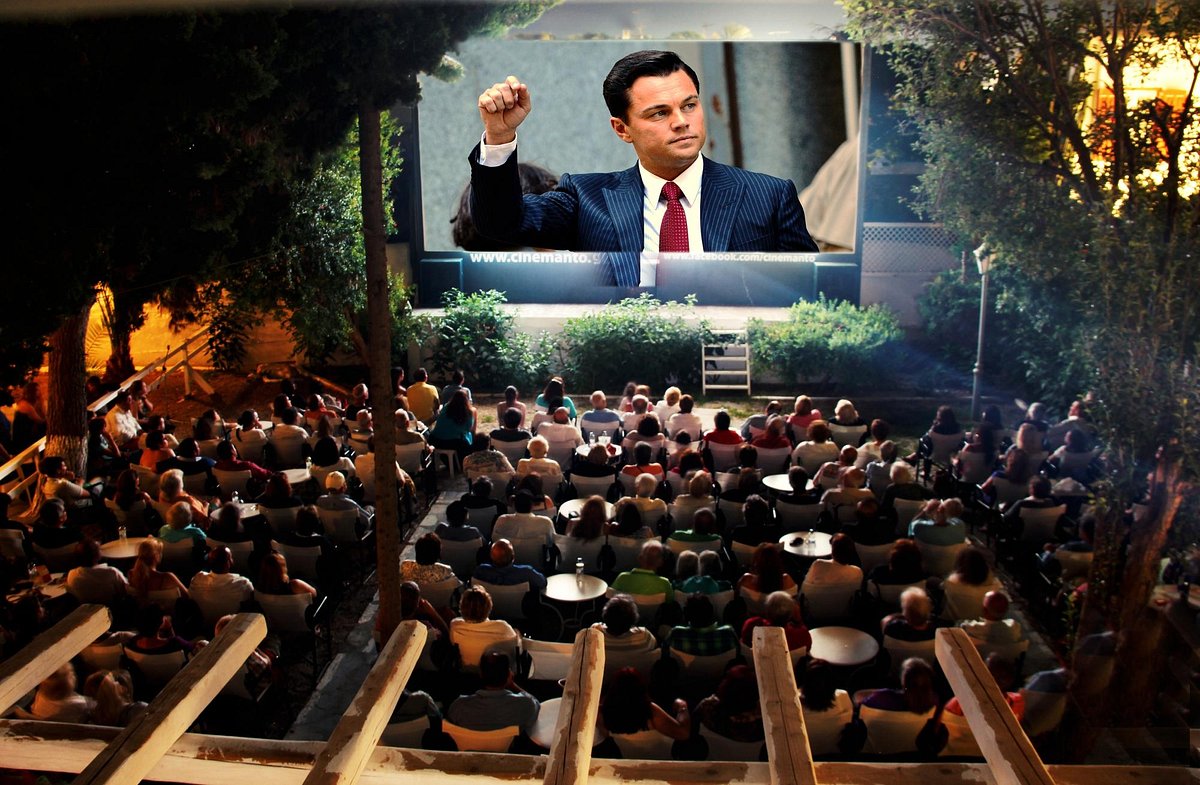 Mykonos hosts a variety of annual events that contribute to its reputation as a party island. Some notable events include:
XLSIOR Festival: A world-renowned LGBT festival taking place in late August, featuring international DJs, performers, and parties at popular venues around the island.
Greek Night: A recurring event with traditional Greek music, dancing, and cuisine, offering a cultural experience for visitors seeking authentic Mykonian entertainment.
Open Air Cinema: A charming summer-long event that screens international and Greek films at Cine Manto, an open-air cinema nestled within a lush garden.
International DJs and Concerts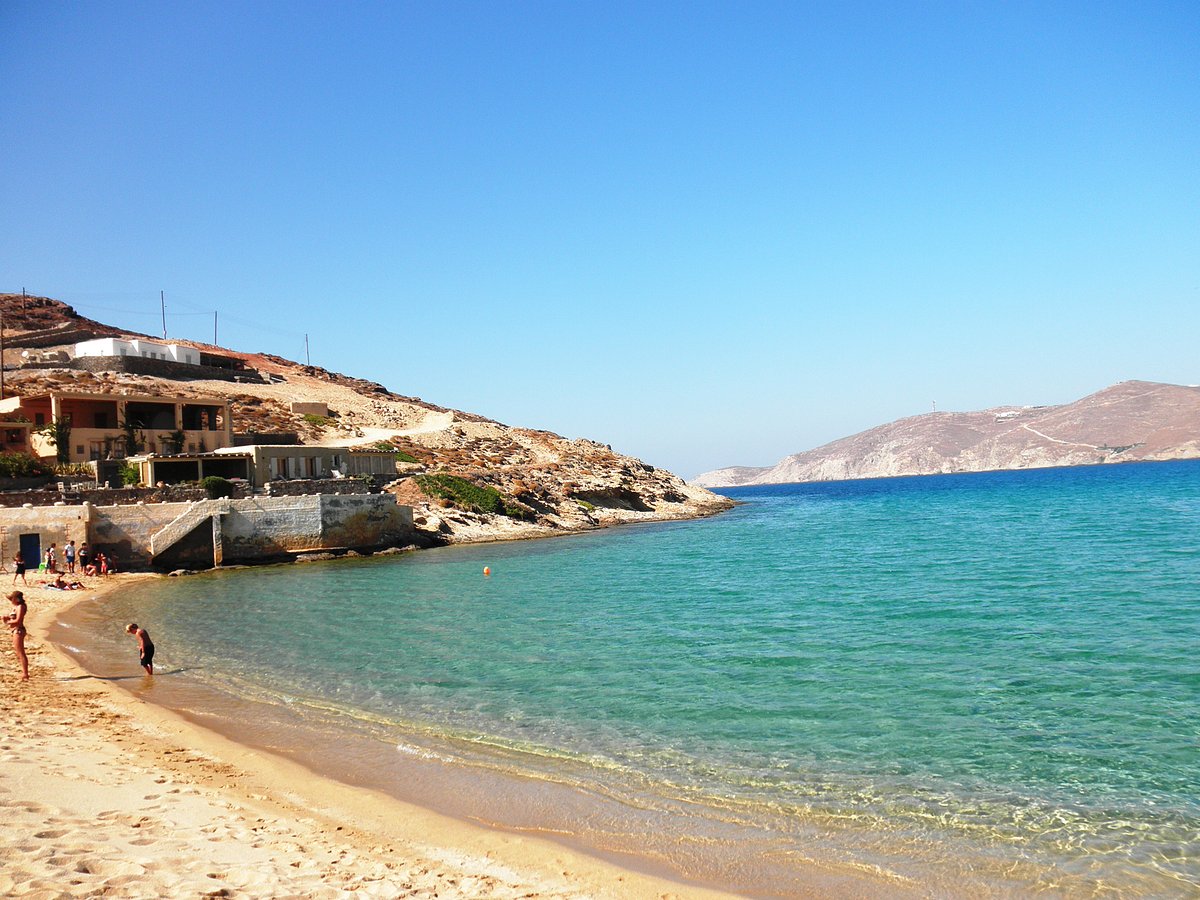 The island's party scene comes alive between late June and mid-September, when internationally acclaimed DJs and artists perform at Mykonos' super clubs:
Cavo Paradiso: Located on a rocky cliff overlooking the stunning Paradise Beach, this world-famous nightclub hosts international DJ events and welcomes top performers throughout the summer.
Alemagou: This stylish beach bar and restaurant offers regular DJ sets along with themed parties and live music events, providing a unique blend of laid-back beach vibes and vibrant nightlife.
Ftelia Pacha: Ftelia Pacha is a popular beach club where partygoers can enjoy regular DJ performances as well as special guest appearances from renowned music artists.
These regular events, coupled with the island's beautiful beaches and thriving nightlife scene, make Mykonos an enticing destination for partygoers and entertainment seekers alike.
Alternative Activities on Mykonos
Cultural Attractions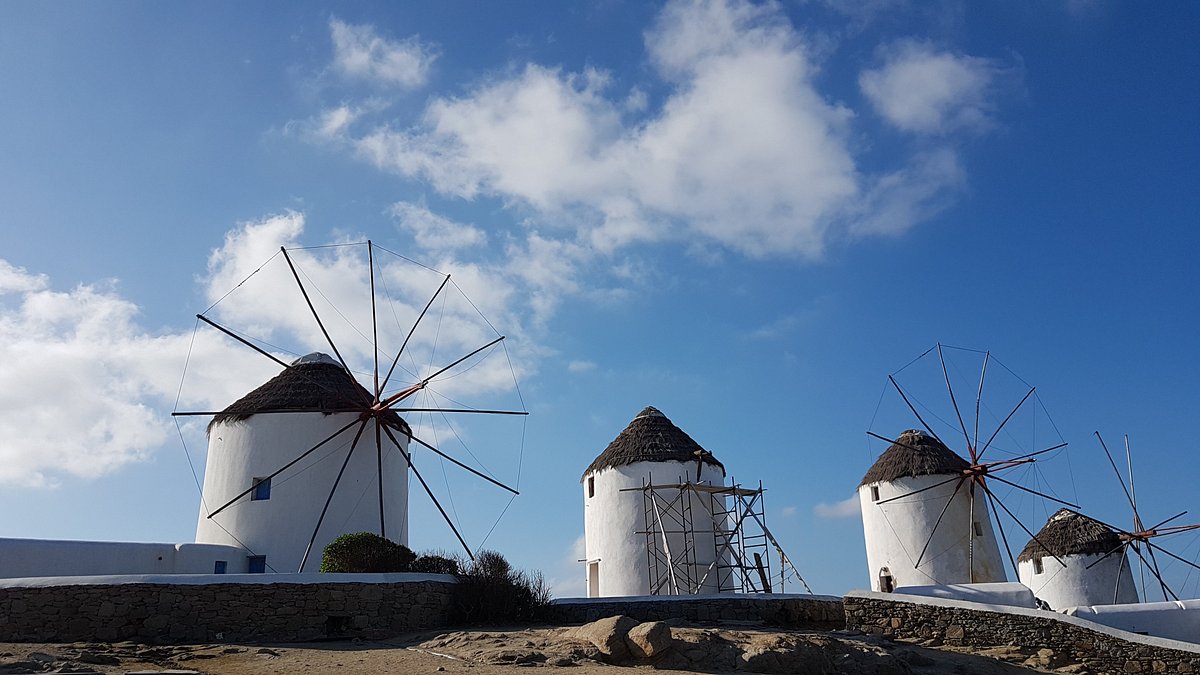 Mykonos is not just about partying, as it also offers a rich cultural experience. One of the must-visit places is Little Venice, a picturesque district with charming buildings, art galleries, and waterfront cafes. A short walk from Little Venice is the iconic Windmills of Kato Mili, which are a symbol of the island's past as an agricultural hub.
Another point of interest is the Archaeological Museum of Mykonos, showcasing artefacts from neighbouring islands, such as pottery and sculptures dating back to 25th century BC. Don't miss the Paraportiani Church, a stunning whitewashed structure that represents the traditional Cycladic architecture.
Outdoor Activities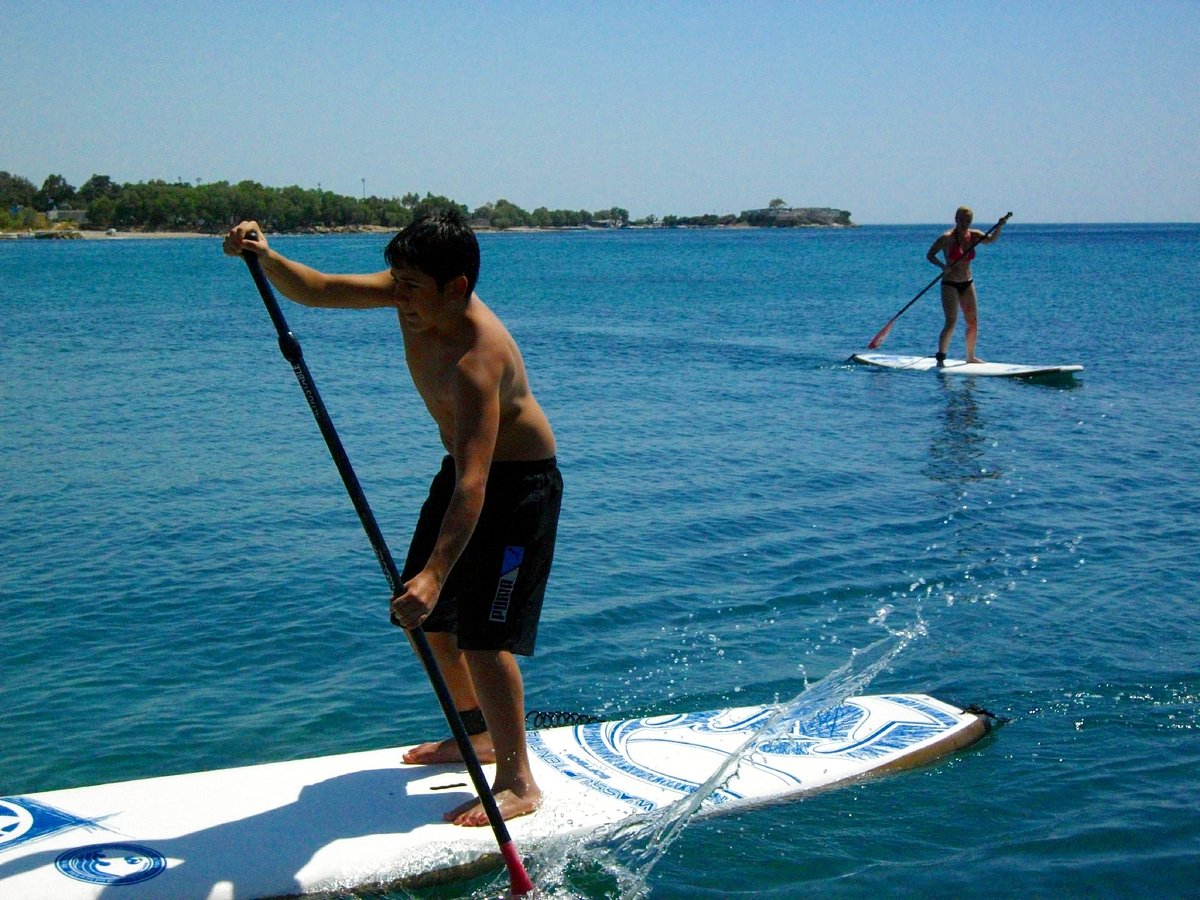 For travellers looking to enjoy outdoor activities, Mykonos offers plenty of options. Some of these include:
Beach hopping: While the island is famous for its beach parties, there are quieter beaches to explore, like Elia, Panormos, and Agios Sostis.
Water sports: Platys Gialos and Kalafatis are two beaches well-known for water sports opportunities, such as windsurfing, paddle boarding, and jet-skiing.
Hiking: Discover the island's landscape by hiking along its coastal and inland trails. A popular route is the walk from Mykonos Town to the old lighthouse at Armenistis.
Kayaking and snorkelling: Join a guided tour that offers a combination of kayaking and snorkelling, exploring the island's coastline and spotting marine life.
Remember that Mykonos has much more to offer than just its party scene. By exploring its cultural attractions and engaging in outdoor activities, you'll get an authentic and well-rounded experience of this beautiful Greek island.
Accommodation Options on Mykonos
Mykonos is known for its vibrant party scene, but the island also offers options for those seeking a more relaxed atmosphere. In this section, we will explore accommodation choices for both party enthusiasts and those looking for quieter stays.
Party-orientated Hotels
If your primary intention is to experience the energetic nightlife of Mykonos, consider staying in one of these party-orientated hotels:
Tropicana Hotel Mykonos: Located on Paradise Beach, this hotel offers a lively atmosphere and close proximity to popular beach clubs.
Super Paradise Suites: This hotel on Super Paradise Beach is perfect for partygoers who want easy access to the beach's clubs and events.
Mykonos Ammos Hotel: Situated on Ornos Beach, this small luxury hotel is an excellent choice for those who want both a lavish stay and vibrant nightlife.
Quieter Stays
For travellers seeking a more tranquil experience, consider these quieter accommodation options:
Vencia Boutique Hotel: Boasting beautiful views of the Aegean Sea, Vencia provides a peaceful stay for travellers without compromising on luxury.
Out-of-peak season stays: Visiting Mykonos outside peak season may result in a calmer atmosphere, allowing you to relax on even the more popular beaches, such as Super Paradise, Paradise, and Paraga.
In summary, Mykonos has accommodation options for all types of travellers, whether you are seeking the exhilarating party scene or a calmer, more relaxing experience.
Planning Your Mykonos Trip
Budget Considerations
Mykonos is a popular tourist destination, known for its beautiful beaches, luxurious resorts, and lively party scene. However, this also means that it can be quite expensive, especially during peak season. To help manage your budget, consider the following tips:
Accommodation: Look for deals and book well in advance to secure the best prices. Consider staying in less touristy areas or sharing a villa with friends.
Dining: While there are plenty of high-end restaurants on the island, you can also find more affordable local tavernas and street food to help save money.
Transportation: Renting a car or scooter can be cheaper in the long run than relying on taxis. Additionally, consider using public buses to get around the island.
Travel Tips
To make the most of your Mykonos trip, keep the following tips in mind:
Time your visit: If you want to experience Mykonos' famous party atmosphere, the best time to visit is during peak season (June to August). However, if you prefer a more laid-back experience, consider visiting during shoulder season (April-May or September-October).
Beach selection: The main party beaches are Super Paradise, Paradise, and Paraga. However, Mykonos also offers quieter, more peaceful beaches if you're looking for relaxation.
Explore the island: In addition to the bustling beach scene, Mykonos has much more to offer. Be sure to visit the iconic windmills, explore the narrow streets of Little Venice, and check out the historic Panagia Paraportiani church.
Pack wisely: Bring appropriate clothing and footwear, as Mykonos can be quite hot during the summer months, and the streets can be uneven. Also, pack sunscreen to protect against the strong sun.