As spring arrives in Mykonos, April offers a delightful opportunity to experience the island's charm with a combination of pleasant weather and fewer crowds. With gradually increasing temperatures, visitors can expect an average of 15°C, incorporating lows of 11°C and highs of 18°C. While still a far cry from the sweltering heat of the summer months, the warming climate sets the stage for delightful exploration.
April also brings a decrease in rainfall, with only five rainy days on average throughout the month. These brief showers tend to clear up quickly, thanks to the strong sun ensuring that the island dries off rapidly. Although the Aegean Sea remains rather cool at this time of year, visitors should not be deterred, as there are still plenty of activities to partake in and sights to see during this mild period.
Given that April is in Mykonos' low season, travellers can enjoy the island's natural beauty and lively atmosphere without the typical summer crowds. Coastal walks, village explorations, and immersing oneself in the island's vibrant culture are just a few activities that can create lasting memories during a springtime visit to Mykonos.
Weather Overview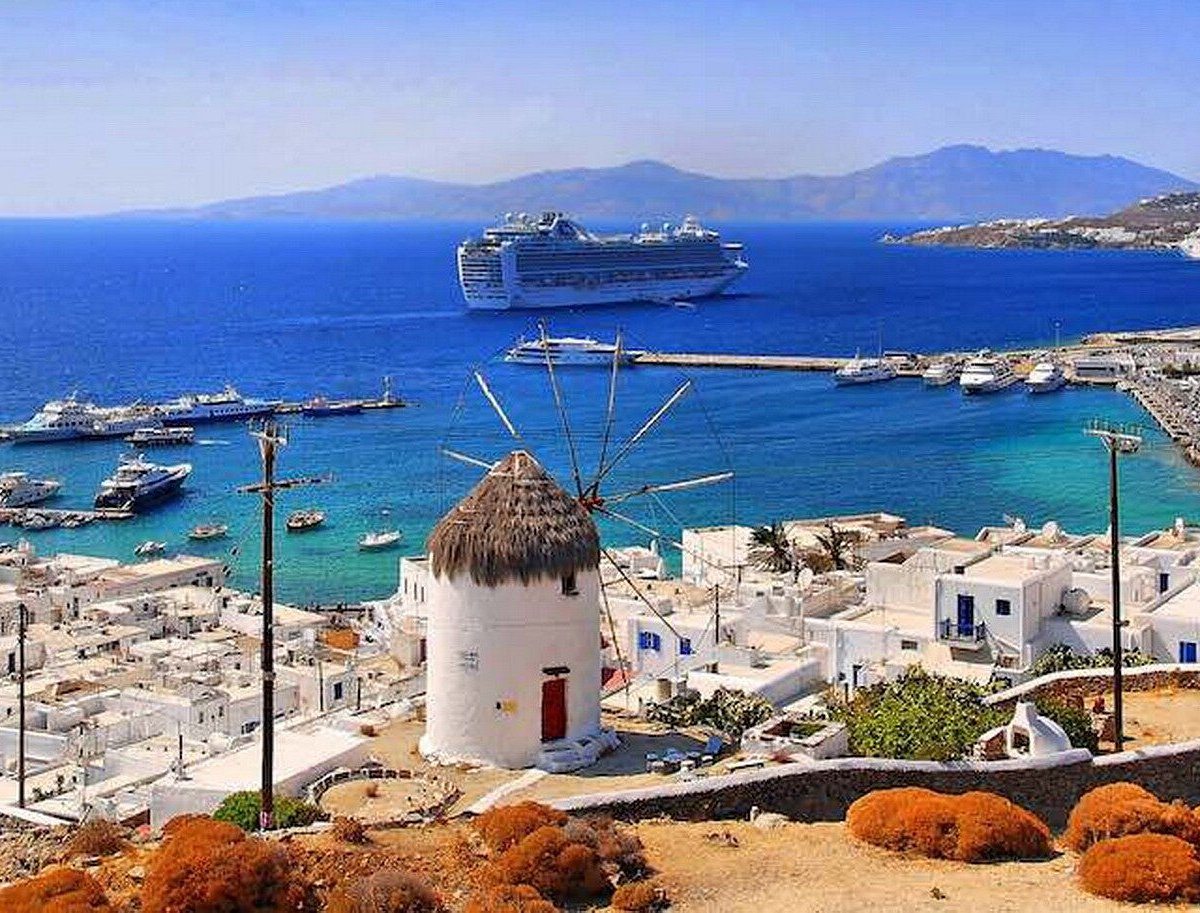 Temperature
During April, Mykonos experiences mild temperatures as it is well into the spring season. The days tend to get longer and warmer, with average temperatures hovering around 15°C. The average high temperatures are around 18°C, while the average low temperature falls at 11°C. It's worth noting that on some lucky days, temperatures might even rise above 20°C.
Rainfall
As April progresses, the precipitation levels continue to decrease from the higher levels experienced during the winter months. This results in relatively fewer rainy days, making it a good time for outdoor activities and enjoying the island's picturesque views. However, it is still advisable to be prepared for occasional rainfall and pack suitable clothing.
Activities and Events
Outdoor Activities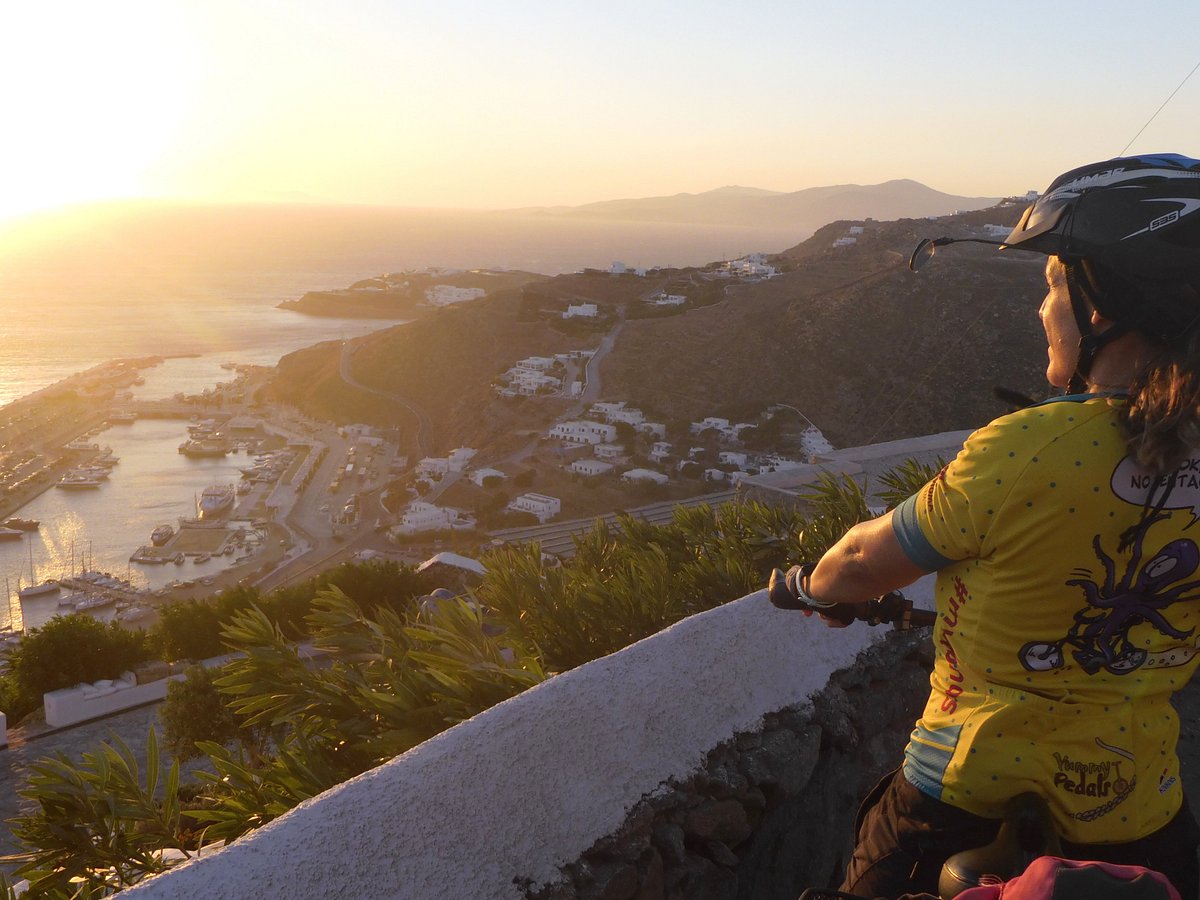 In April, Mykonos offers a variety of outdoor activities as the weather is pleasant with average temperatures ranging from 14°C to 19°C. There is a chance of temperatures rising above 20°C. Visitors can enjoy:
Beach visits: Although the water may not be as warm, the beaches are still lovely for sunbathing and strolling.
Hiking: Explore the island's natural beauty by taking scenic hiking trails.
Cycling: Rent a bike and cycle around the picturesque coastal towns and villages.
Festivals and Celebrations
April is a month of cultural events and religious celebrations in Mykonos. Some of the noteworthy events are:
Easter: As Greece follows the Orthodox calendar, Easter usually falls in April. Mykonos has its own traditions and customs, such as the burning of an effigy of Judas and spectacular fireworks.
Traditional Feasts: During April, several feasts are organized in various villages on the island, showcasing traditional dances and local cuisine.
Visiting Mykonos in April allows travellers to enjoy outdoor activities and participate in local celebrations while avoiding the peak tourist season crowds.
Packing Tips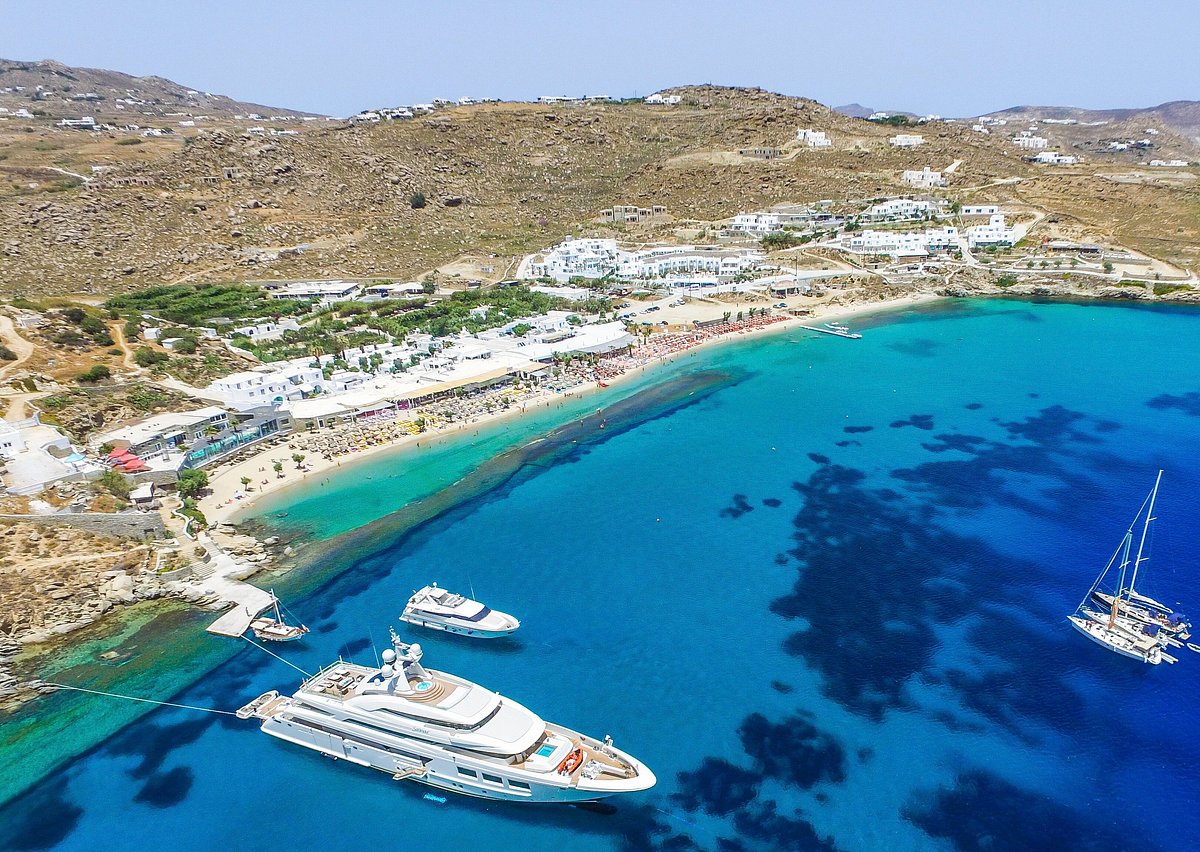 Clothing
In April, the weather in Mykonos can be unpredictable, with temperatures ranging from 14°C to 19°C. It is advisable to pack clothes in layers, so you can easily add or remove items as necessary. Bring lightweight jackets or cardigans to wear in the evenings, as it can get cool, especially if you're going out for dinner or drinks.
As the sea temperature is around 15 degrees, you might not want to swim but you can still enjoy time on the beach. Pack beachwear such as swimsuits, cover-ups, and hats along with comfortable clothes for exploring the island like shorts, t-shirts, and lightweight trousers.
While packing footwear, include comfortable options for walking and also flip-flops or sandals for the beach. It's always a good idea to bring at least one smart outfit for evenings out or special occasions.
Essentials
When travelling to Mykonos in April, don't forget to pack the following essential items as well:
Sun protection: although it's not the hottest time of the year, sun protection is still necessary. Bring sunscreen with a high SPF, sunglasses, and a hat to protect yourself from the sun.
Travel adaptors: Greece uses the European type-C, E, and F plugs with a 230V voltage. Pack appropriate travel adaptors to charge your electronic devices.
Medication and toiletries: pack any necessary medications, travel-sized toiletry items, and a small first aid kit.
Light daypack: bring a lightweight bag for day trips and excursions around the island, to keep essential items at hand.
Water-resistant jacket: as April can be unpredictable, it's wise to pack something to protect you from the wind and rain just in case.
Remember to keep this packing guide in mind as you prepare for your trip to Mykonos in April, and enjoy your time on this beautiful Greek island.