Mykonos, a picturesque island in the Southern Aegean region of Greece, is known for its vibrant nightlife and stunning beaches. As one of the Cyclades islands, it experiences a typical Mediterranean climate, with warm summers and mild winters. However, the island's geographical location plays a significant role in the weather patterns experienced throughout the year, particularly in July, when the summer season is in full swing.
The month of July in Mykonos is characterised by hot days and pleasantly warm evenings, with average temperatures reaching 26°C. Typically, daily highs peak around 30°C, while the lowest temperature tends to hover around the 21°C mark. One of the most distinguishing features of Mykonos weather in July is the near absence of rainfall, making it an ideal time to enjoy the numerous outdoor activities the island has to offer.
The wind known as 'Meltemi' often graces the island during July, providing relief from the summer heat, particularly along the coast. This occurrence adds a unique touch to the island's atmosphere, making it a popular holiday destination amongst both party-seeking tourists and those looking for a serene escape. With its warm weather and pleasant coastal breeze, Mykonos in July creates an unforgettable experience for every traveller.
Weather Overview in July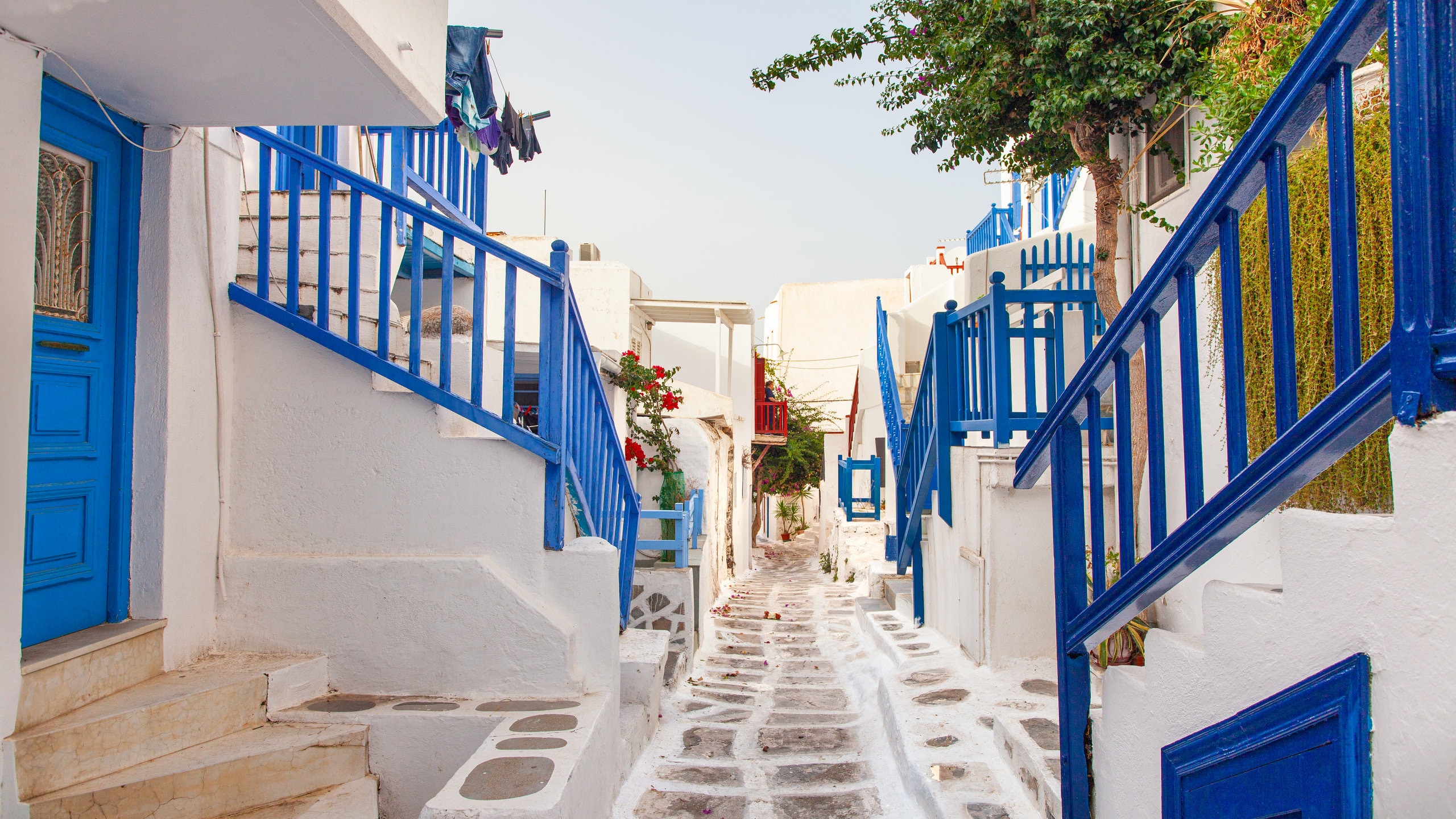 Temperature
In July, Mykonos experiences pleasantly warm weather with an average temperature of 26°C. Daily high and low temperatures range from 21°C to 30°C, providing ideal conditions for various outdoor activities. On some days, temperatures may rise to the high 30°s but are typically cooled by the refreshing breeze.
Humidity
The humidity level during July in Mykonos is quite moderate, averaging around 73%. This contributes to the comfortable atmosphere and enhances the overall enjoyment of the island's natural beauty and its numerous attractions.
Rainfall
July is one of the driest months on Mykonos, with an average rainfall of only 3mm. This low amount of precipitation makes it an excellent time to visit, as travellers can spend long days exploring the island and taking in its stunning views without worrying about getting caught in a downpour.
Wind
In July, the average wind speed on Mykonos is about 14mph. This wind provides a welcome relief from the heat and contributes to the island's favourable weather conditions during the summer months. The presence of these breezes offers a comfortable environment to explore the beaches, towns, and attractions across Mykonos.
Daylight and Sunshine Hours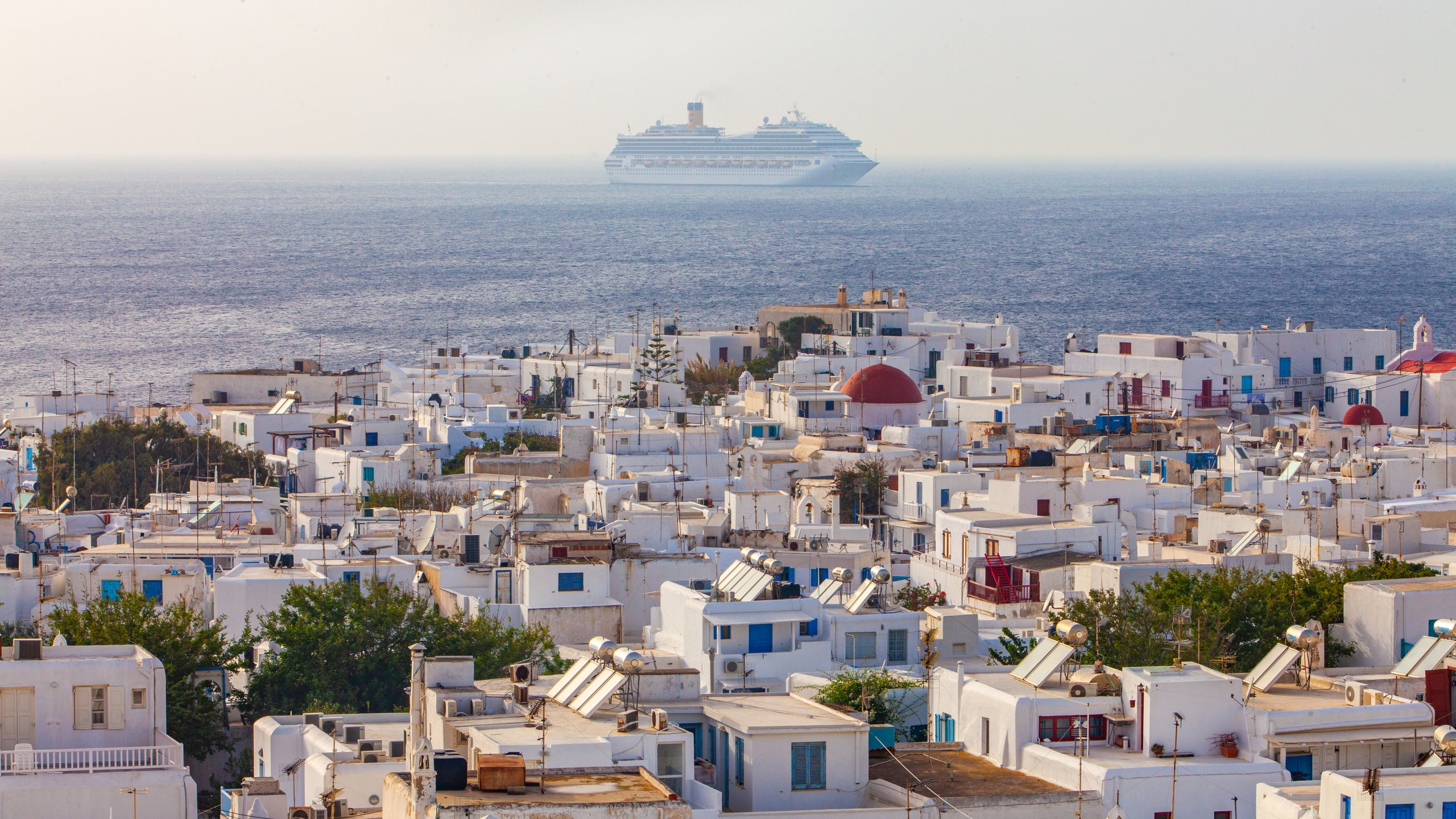 In July, Mykonos experiences long hours of daylight, which contributes to the island's appeal during the summer months. Daylight hours typically range from 5:59 am to 8:33 pm, providing visitors with 14 hours and 33 minutes of sunshine each day.
The month of July also brings the highest temperatures of the year, with average daily high/low temperatures reaching a pleasant 21°C to a hot 30°C. This makes it an ideal time to explore the island's beaches and participate in outdoor activities. The well-known Meltemi winds help to moderate the heat during this period, providing refreshing breezes along the coastlines.
Mykonos' sea temperature during July is comfortable for swimming and water-based activities, averaging at 23-24 °C. The sun is at its highest point, reaching a solar noon angle of around 70.8°, ensuring clear skies and excellent visibility for sightseeing and exploring the island's iconic landmarks.
In summary, July in Mykonos offers an inviting climate with longer daylight hours and higher temperatures, which make it a perfect destination for travellers seeking a beach getaway or outdoor adventure.
Activities and Events in July
Beach Activities
In July, Mykonos offers a variety of beach activities for tourists as the weather is warm and sunny, with temperatures ranging from 21°C to 30°C. The pleasant climate is perfect for sunbathing, swimming, and water sports, such as:
Windsurfing: The Meltemi winds in the Aegean Sea during this time create ideal conditions for windsurfing.
Scuba diving: Explore the underwater world of Mykonos, complete with colourful marine life and shipwrecks.
Beach volleyball: Participate in a friendly match on the soft sands of the island's beaches.
Nightlife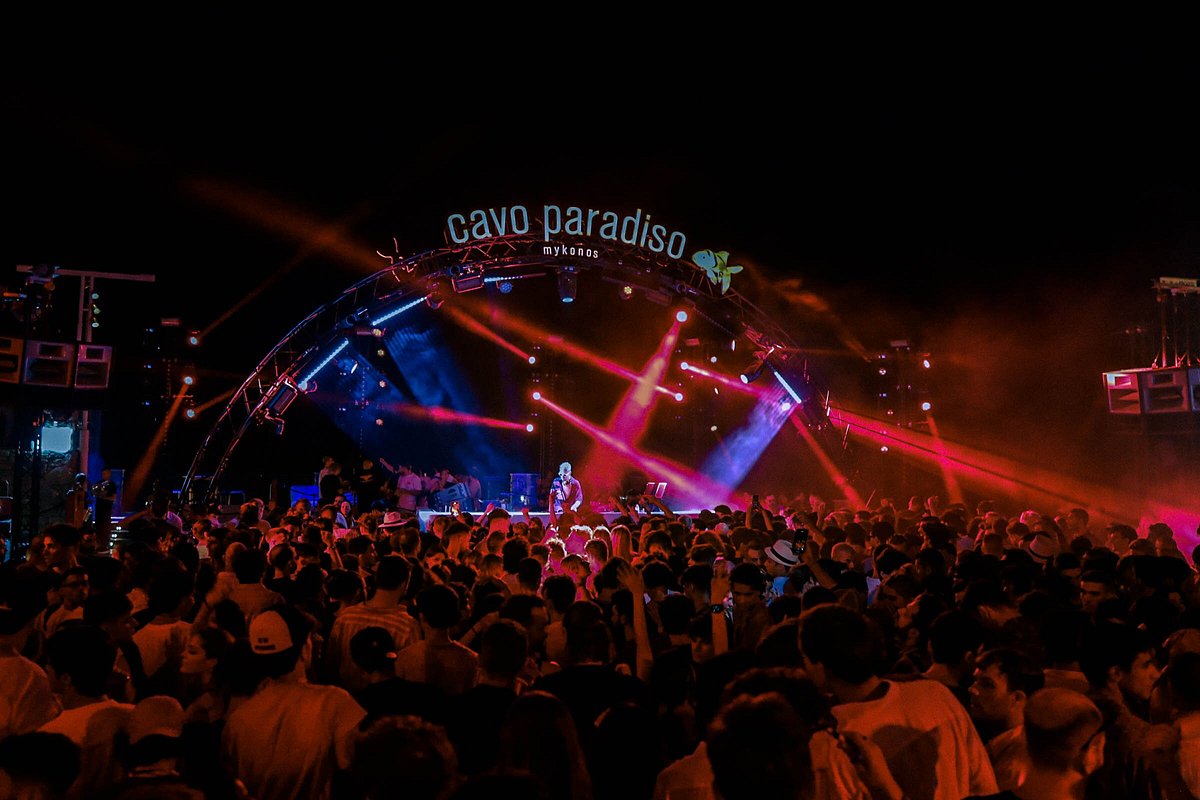 Mykonos is known for its vibrant nightlife, and July is no exception, as every taverna and club is open and filled with lively party-goers. Some popular nightlife venues on the island include:
Cavo Paradiso: Located at Paradise Beach, this famous club offers an open-air dance floor and hosts renowned DJs.
JackieO': A beach club during the day and a lively hotspot at night, JackieO' is a popular choice for those seeking cocktails and dancing.
Festivals and Celebrations
Although July is not typically a month of major festivals in Mykonos, there are still some events and cultural experiences for visitors to enjoy:
Glorious Greece 2023: Taking place in October, this event provides an opportunity to explore Mykonos alongside Athens and Santorini, experiencing the rich history and stunning landscapes of these iconic Greek destinations.
Blue Zone Yoga & Healing Retreat: Held in late August, this retreat offers a chance to unwind and recharge in the beautiful surroundings of Ikaria, Greece, before or after a visit to Mykonos.