As the vibrant island of Mykonos embraces the arrival of spring, May heralds a delightful season for travellers seeking a perfect blend of pleasant weather and fewer crowds. With average temperatures ranging between 18°C and 22°C, the island offers a comfortable atmosphere for outdoor activities and exploring the picturesque landscapes that have made Mykonos a sought-after destination in the Southern Aegean region of Greece.
During May, visitors can experience long sunny days that shine for around 12 hours, allowing for ample time to enjoy the island's stunning beaches and crystal-clear sea waters, which typically hover around 19°C. Although Mykonos is not yet in its bustling summer season, the delightful evenings and gradually warming climate make it an attractive time for travellers to explore the island's charming streets, cultural sites, and vibrant nightlife.
While May's weather might not yet match the soaring temperatures of the peak summer months, the mild, sunny days offer an inviting setting for anyone keen to experience Mykonos without the hustle and bustle of the high season. By visiting during this time, travellers can savour the island's beauty and take advantage of the agreeable conditions before the summer crowds arrive in full force.
Weather Overview in Mykonos in May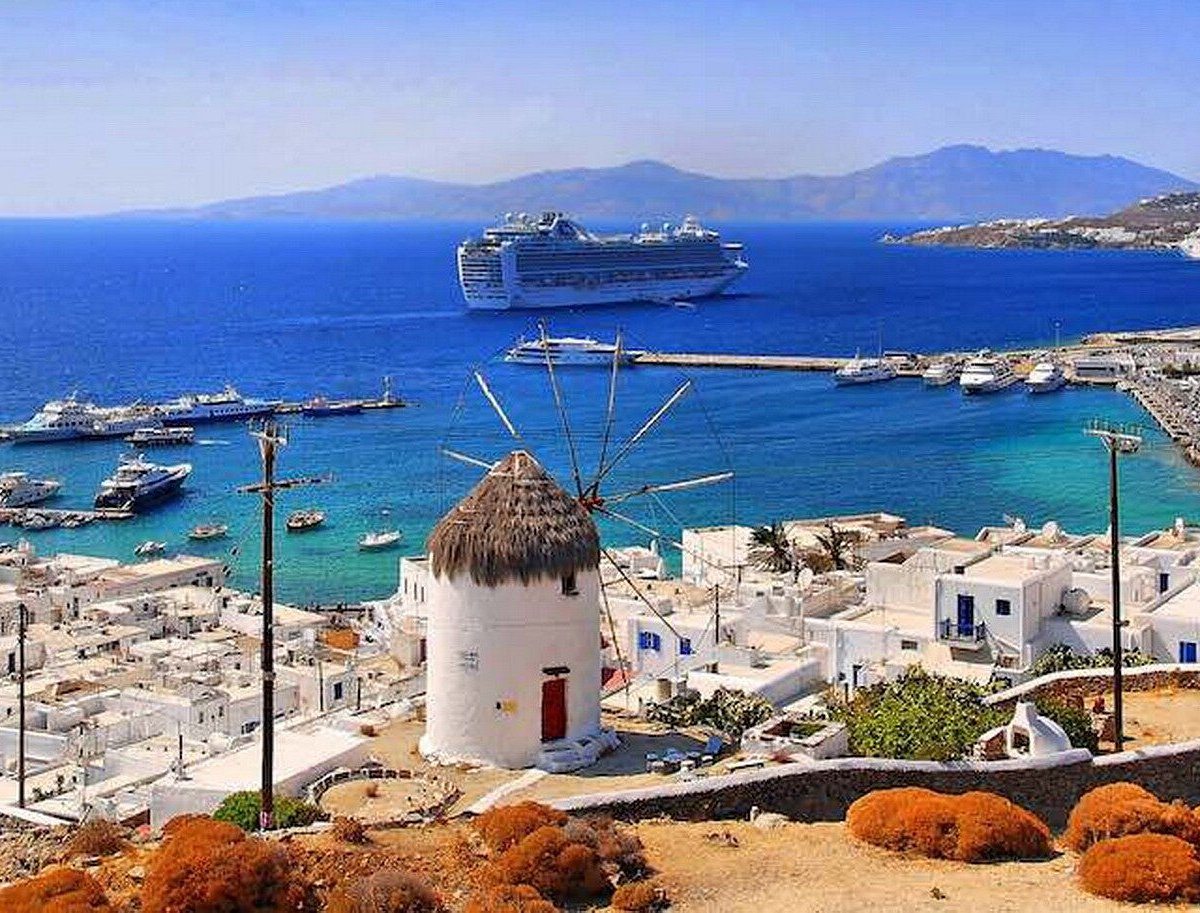 Temperature Averages
In Mykonos during May, the weather is becoming increasingly pleasant as summer approaches. The average temperature for the month is around 19.5°C, with a minimum of 16.7°C and a maximum of 22.3°C. Towards the beginning of the month, the temperature may occasionally drop to around 13°C on the coldest nights.
Rainfall and Humidity
Rainfall in Mykonos during May is relatively low, with an average of 33 mm of precipitation spread across three days. This means that the majority of the month will be relatively dry and humidity will be moderate, making it a pleasant time for visitors to explore the island and engage in various outdoor activities.
Sunshine and Daylight Hours
As the days grow longer in May, visitors to Mykonos will enjoy increased sunshine and daylight hours. During the month, Mykonos experiences an average of 12 hours of sunshine per day. This provides plenty of time to explore the island and take advantage of the pleasant weather conditions before the peak tourist season begins.
Climate Influences
Meltemi Winds
The Meltemi winds are a significant factor in Mykonos' climate during May. These seasonal winds originate from the northwest and have a cooling effect on the island. The winds are at their strongest from mid-June to mid-September, but they can still be felt in May, providing a refreshing breeze during the warm days. Although the Meltemi winds can sometimes make swimming and watersports challenging near the coastlines, they help to maintain a comfortable temperature on the island.
Sea Temperatures
In May, the sea temperature around Mykonos is starting to warm up, averaging about 19°C (66°F). This is an inviting condition for swimming and other water activities, making it a popular time to visit the island. With the influence of the Meltemi winds, the sea temperature helps strike a balance between warmth and refreshment, contributing to the attractive climate of Mykonos in May.
What to Wear and Pack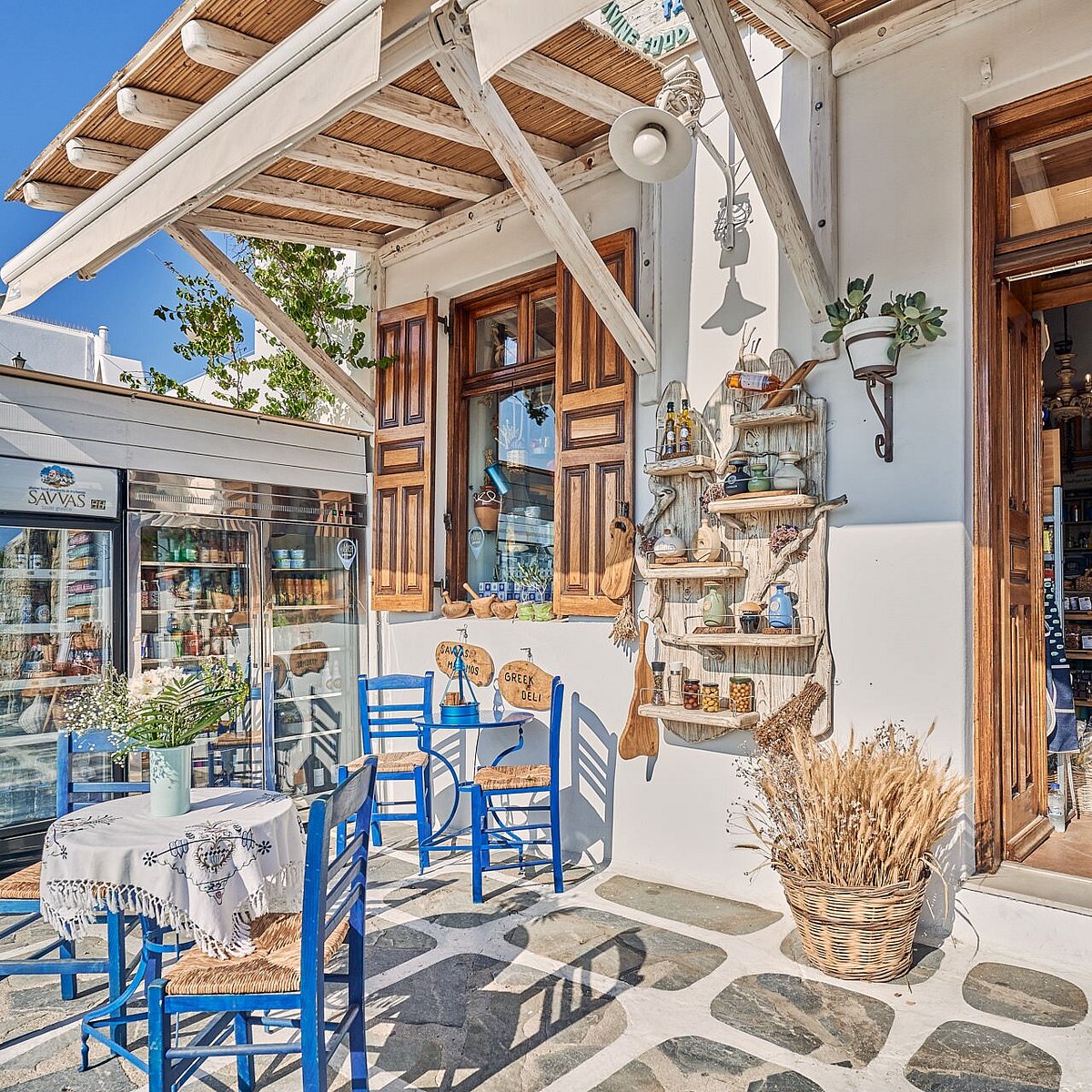 Clothing Recommendations
In Mykonos during May, expect warm sunny days with cooler evenings. Therefore, it is advisable to pack a variety of clothing items suitable for different weather conditions. For daytime outfits, consider including:
Loose and flowing dresses or skirts: These are fashionable in Greece and can be found in many shops in Mykonos. Considered a great choice for blending in with the locals.
Shorts & T-shirts: Ideal for sunbathing and exploring the island during sunny days.
Thin trousers & a light fleece: Suitable for evenings when the sun goes down and the temperature drops.
Essential Items
Aside from clothing, don't forget to pack these essential items for your trip to Mykonos in May:
Sunscreen: Always recommended, even in May, to protect your skin from the sun. In Mykonos, there are 12 hours of sunshine a day on average.
Swimwear: Although the sea temperature may be cooler in May, it's still a good idea to pack your swimwear – you may find a beach irresistible for a dip.
Light pack-away rainproof jacket: Useful in case of any rain or wind, which may occur occasionally.
Accessories: Include scarves, hats, and sunglasses to protect yourself from the sun.
Light bag: Opt for a smaller, lightweight bag for carrying essentials while exploring the beaches and island.
Remember to balance your choice of clothing and essential items based on the activities you have planned for your trip to Mykonos. By packing wisely, you will be well-prepared to enjoy your stay on this beautiful Greek island.
Activities and Events
Outdoor Activities
In May, Mykonos boasts pleasant average temperatures ranging from 18°C to 22°C, making it an ideal time for outdoor activities. Visitors can enjoy:
Beach trips: With the sun shining, it's a great time to explore the island's beautiful beaches, such as Elia, Paraga, and Ornos beach.
Water sports: The favourable weather is perfect for water sports like windsurfing, kite-surfing, and jet-skiing.
Boat trips: Take advantage of the calmer seas by going on boat trips around the island and nearby Delos.
Hiking: Explore the scenic landscapes on foot by following hiking trails through the beautiful countryside, where you can discover hidden gems.
Festivals and Celebrations
There are several events and festivities taking place in Mykonos in May, including:
May Day: On 1st May, locals celebrate Labour Day and the arrival of spring with colourful flower wreaths and feasts.
Mykonos Biennale: Although occurring every two years, if you're lucky to be on the island for this event, it showcases international contemporary art, music, and short films, giving you a chance to enjoy cultural events and exhibitions.
Remember to check event dates and schedules ahead of your trip, as they are subject to change. Enjoy everything Mykonos has to offer in May without the peak-season crowds.