Mykonos, a picturesque island in the Southern Aegean region of Greece, is a popular tourist destination known for its stunning beaches, vibrant nightlife, and charming architecture. As the summer crowds begin to dissipate, September emerges as an ideal time to visit, offering a delightful blend of pleasant weather and a more tranquil atmosphere.
During this month, the island benefits from warm sea temperatures, averaging around 24°C, making it perfect for water-based activities and relaxing beach days. Additionally, with most services and tours still in operation, visitors can take advantage of the lively yet laid-back ambience that brings this Greek island to life.
Overall, visiting Mykonos in September provides a fine balance between idyllic weather conditions and fewer tourists, which allows travellers to fully experience the beauty and charm that this stunning destination has to offer.
Weather Overview in September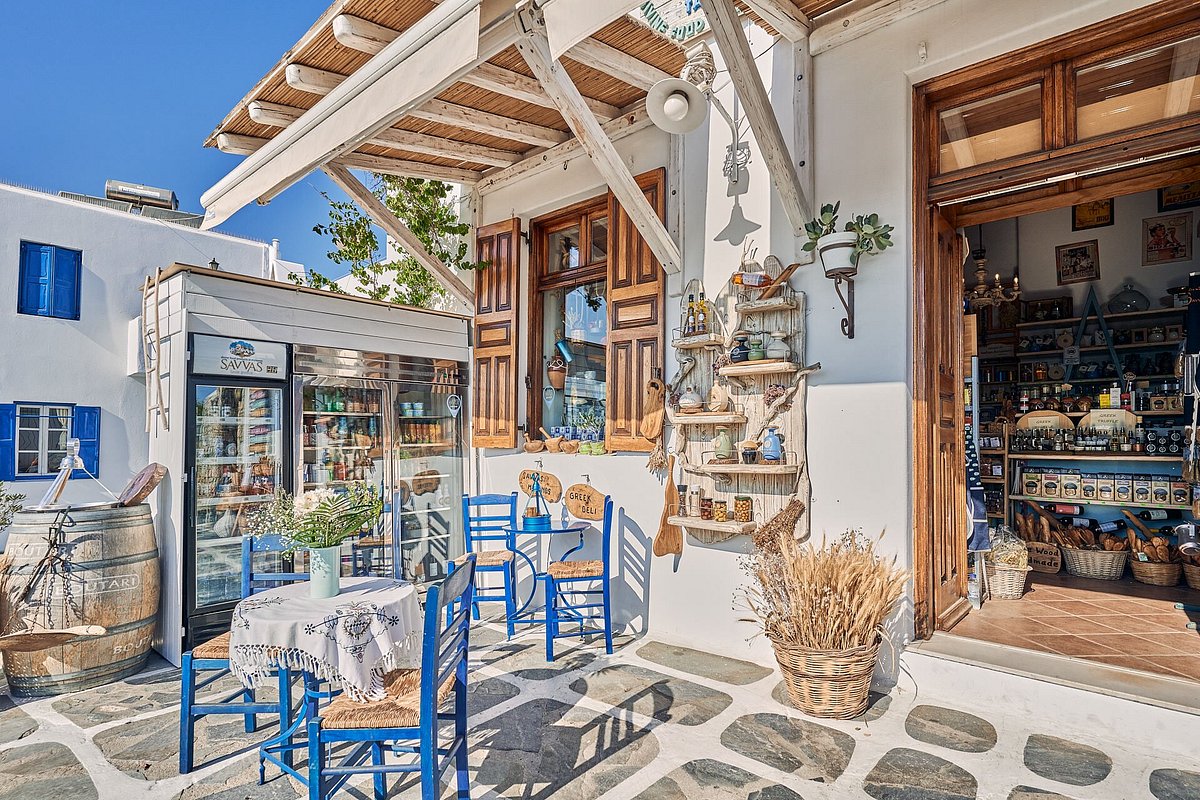 Temperature Range
In September, Mykonos experiences a comfortable temperature range from 20°C (68°F) to 28°C (82°F). The days are generally warm, averaging 80°F, while the evenings remain pleasant, often not requiring a coat at all (a light cardigan may be required sometimes).
Rainfall
Rain is quite rare in September, making it an ideal time to visit Mykonos. The island receives minimal precipitation during this month, allowing travellers to enjoy outdoor activities without worrying about unexpected rain.
Humidity
The humidity levels in Mykonos are relatively moderate during September. This generally creates a comfortable atmosphere for visitors, without the need to worry about overly humid conditions.
Wind Speed
The wind speeds in Mykonos during September tend to be mild, providing a refreshing breeze during the warm afternoons. It offers a comfortable environment for beach activities or exploring the island.
Activities to Enjoy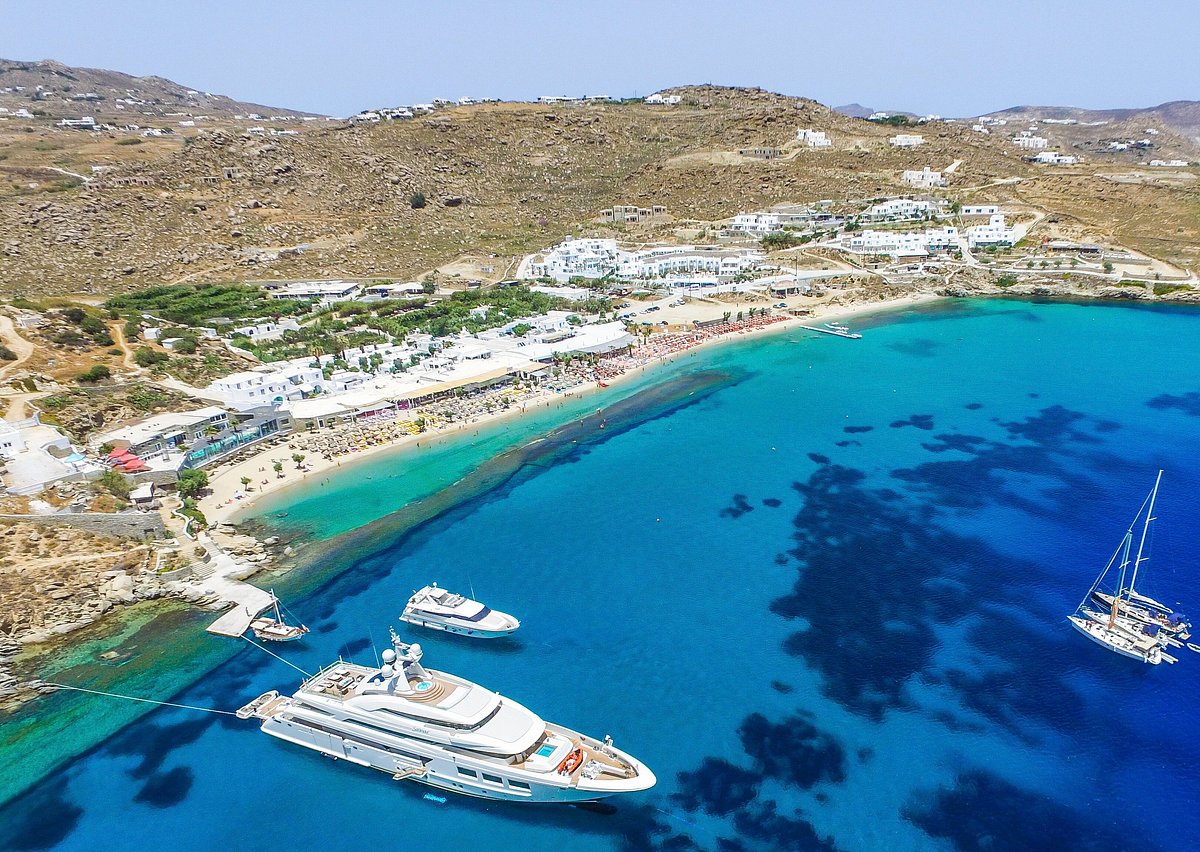 Beach Time
In September, Mykonos offers pleasant weather with average temperatures around the lower-middle 20s (over 70F), making it a great time to visit the beaches. The sea remains comfortably warm, and with fewer crowds, it's an ideal time for sunbathing and swimming. You can also enjoy various water sports like windsurfing, kite surfing and jet skiing at popular beaches such as Psarou, Ornos and Elia.
Sightseeing
Strolling around the cobblestone alleyways of Hora, the main town, allows you to experience the magic of Mykonos. With colourful bougainvillea, iconic sugar-cube houses, and painted doors and balconies, September's ideal weather permits comfortable exploration. You can also take guided walking tours to learn more about the island's history and culture.
Mykonos has several cultural and historical attractions you can visit, such as the iconic Windmills of Mykonos, the Archaeological Museum of Mykonos, and the Monastery of Panagia Tourliani. Additionally, you can take a day trip to the nearby island of Delos, a UNESCO World Heritage Site, which houses significant ancient Greek ruins.
Outdoor Dining
Autumn in Mykonos provides perfect weather for indulging in outdoor dining experiences. With a festive atmosphere, most restaurants, cafes and bars continue to offer their services in September. Visitors can enjoy traditional Greek cuisine and fresh seafood at popular places like Kastro's, Eva's Garden and Niko's Taverna. Whether you want to dine by the sea, in the heart of Hora or watch the sunset from a rooftop terrace, Mykonos has several spots to suit your preferences.
What to Pack
Clothing
When visiting Mykonos in September, the weather is generally warm and pleasant, but it's essential to pack the right clothing for a comfortable trip. Here's a list of items to include:
Lightweight tops and t-shirts: Daytime temperatures are still quite warm, so lightweight and breathable clothing is ideal.
Sweaters or light jackets: Evenings in September can be cooler, so it's a good idea to pack a sweater or light jacket for extra comfort.
Trousers and shorts: Both options are useful for spending time outdoors and exploring the island during the day and night.
Swimwear: Mykonos boasts beautiful beaches, and the sea remains warm in September, so don't forget your swimsuit.
Comfortable shoes: Whether you're exploring the cobbled streets of Mykonos Town or embarking on a hike, comfortable footwear is a must.
Accessories
A well-packed suitcase should also include essential accessories for a trip to Mykonos in September. Consider the following:
Sunglasses and sun hat: To keep yourself protected from the sun, pack sunglasses and a wide-brimmed hat to shield your face.
Sunscreen: The sun can still be potent in September. Bring adequate sunscreen with a high SPF to protect your skin.
Beach bag and towel: These are handy for visits to the beach, and a lightweight bag can double up as a day-to-day bag for exploring the island.
Reusable water bottle: Staying hydrated is crucial, especially on warm days. A reusable water bottle is both practical and environmentally friendly.
Travel adapter: Greece uses the Type C and Type F plugs, so ensure you pack the appropriate adapter for your electronic devices.
Keeping these clothing and accessory recommendations in mind means you'll be suitably prepared for your trip to Mykonos in September.