Rhodes, the largest of the Dodecanese island group in Greece, is known for its rich history, beautiful beaches, and family-friendly atmosphere. When planning a trip to Rhodes, selecting the right area to stay can be crucial in making sure families can relax and enjoy their holiday. This article will guide you through some of the best areas to stay in Rhodes for families, taking into account factors such as proximity to attractions, family-oriented amenities, and overall atmosphere.
Rhodes is comprised of diverse areas, from medieval Old Town to bustling Rhodes New Town, offering distinct experiences for travellers. The medieval Old Town, a UNESCO World Heritage Site, provides a fascinating history lesson as picturesque cobbled streets are enclosed by ancient walls and gates. On the other hand, Rhodes New Town offers a lively atmosphere with shops, restaurants, and activities suited for families.
Kallithea Beach is known for its stunning coastline and crystal-clear waters, making it a favourite among families seeking a beachfront experience. Not only does it offer beautiful scenery, but it also boasts family-friendly accommodations, ensuring a comfortable and enjoyable stay for parents and kids alike.
Best Area for Families: Lindos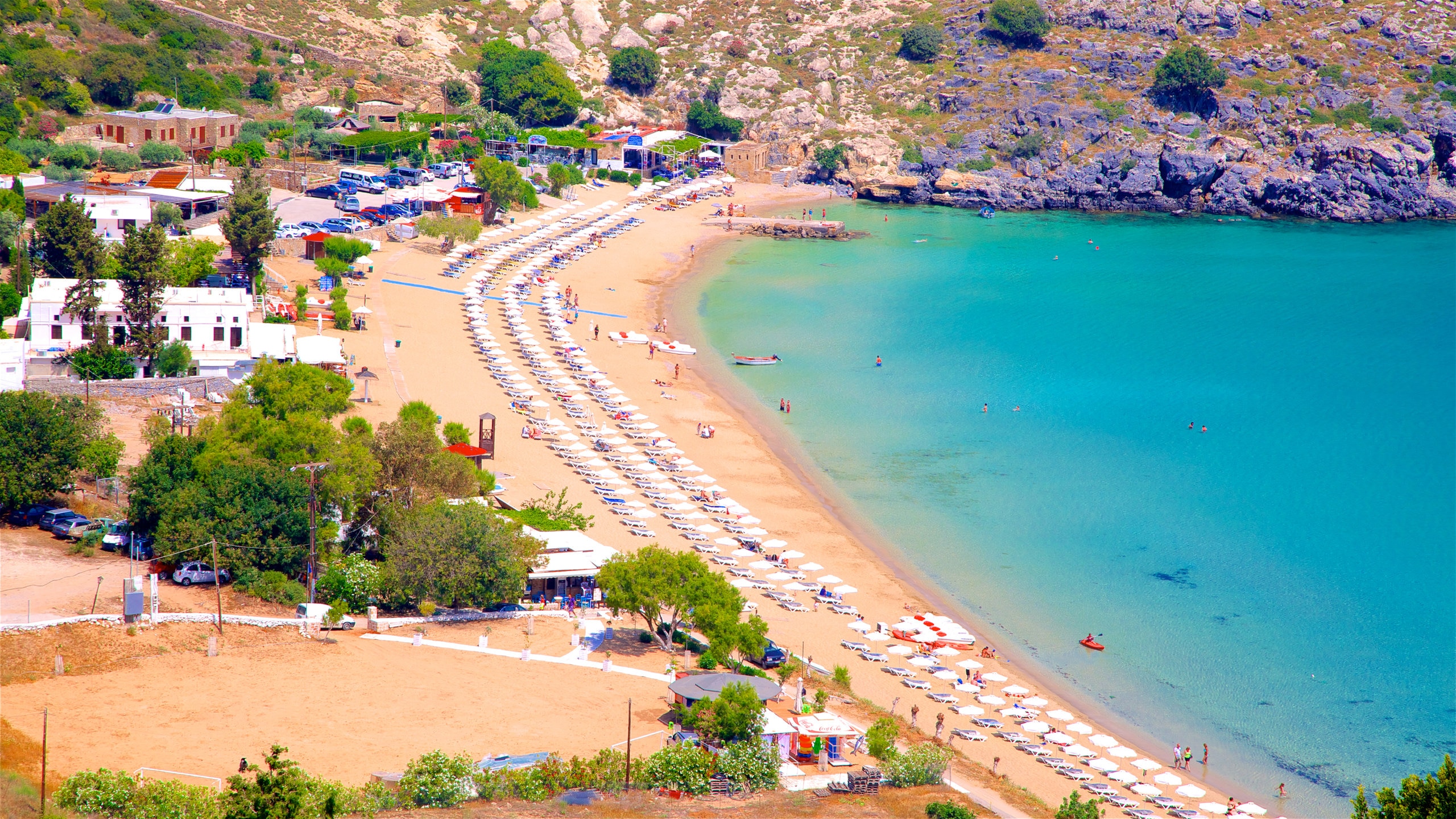 Safety and Security
Lindos is an excellent choice for families visiting Rhodes due to its safety and security. This picturesque village is known for its warm and welcoming atmosphere, making it ideal for families with children. The streets are clean, well-lit, and easy to navigate, ensuring parents feel at ease while exploring the area with their little ones. Additionally, the local community takes great pride in maintaining a secure environment, and local authorities are readily available to assist in case of any emergencies.
Child-Friendly Attractions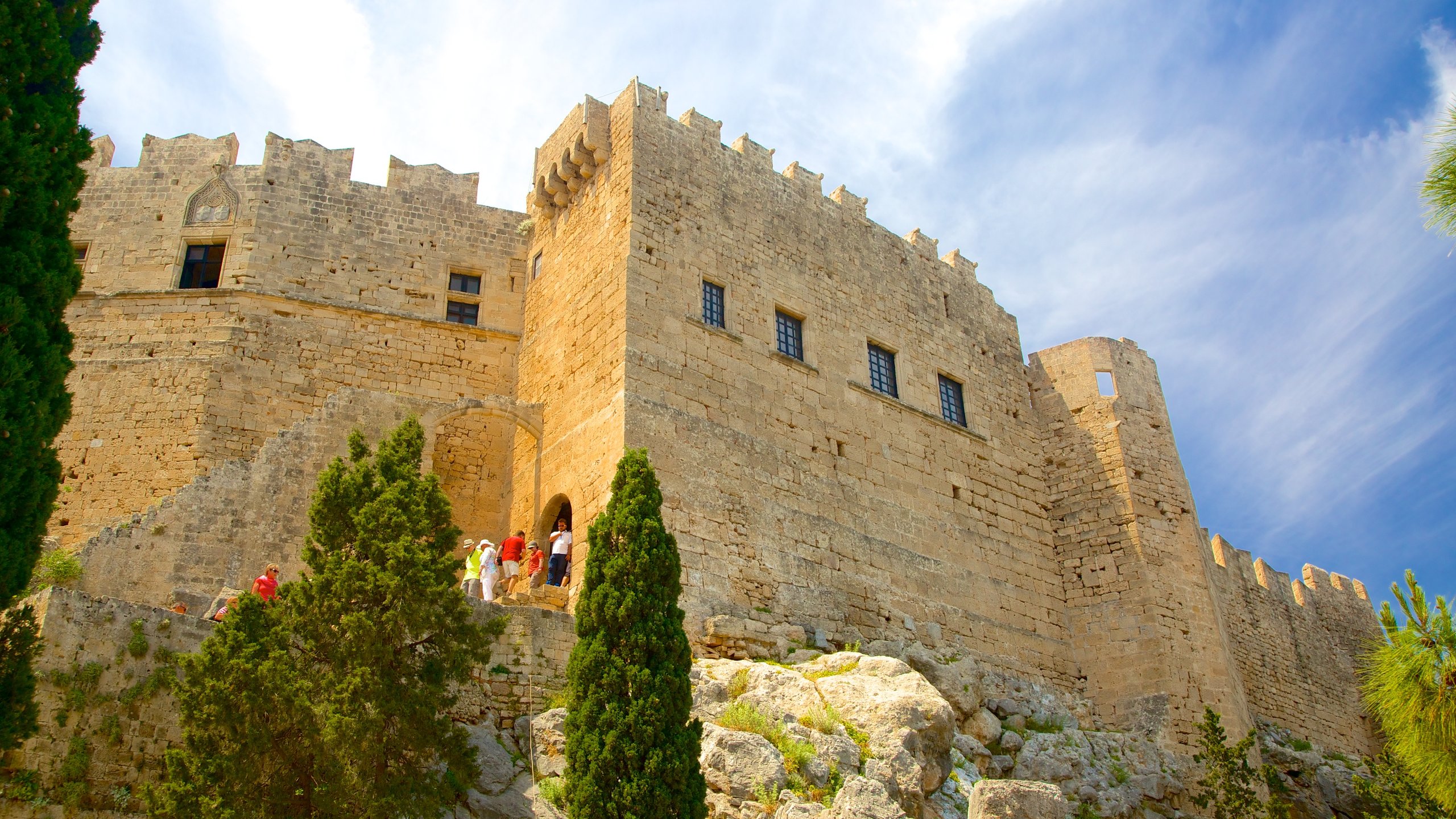 Lindos boasts an array of child-friendly attractions, perfect for keeping the whole family entertained. Some of the top attractions in the area include:
Lindos Acropolis: A stunning ancient citadel that offers a fun and educational experience for children. The site has well-preserved ruins, and the uphill climb provides an exciting adventure for active families.
St. Paul's Bay: A beautiful, sheltered beach that is ideal for family outings. The calm and shallow waters make it perfect for children to swim and play in safely.
Lindos Village: A charming, traditional village with narrow, cobbled streets lined with quaint shops and cafés. Children will love exploring the vibrant alleys and watching the colourful local life unfold around them.
Accommodation Options
Lindos offers a range of family-friendly accommodation options to suit various budgets and preferences. Some popular choices for families include:
Family-run guesthouses: These cosy, welcoming guesthouses provide an authentic local experience. Many provide family rooms, helpful hosts, and a delicious home-cooked breakfast.
Aparthotels: Offering spacious apartments with separate living areas and fully equipped kitchens, these accommodations are perfect for families who prefer a more independent stay.
All-inclusive resorts: For families seeking a one-stop-shop for their holiday, Lindos has several all-inclusive resorts that cater to families, offering various amenities such as swimming pools, kids' clubs, and entertainment programs.
In summary, Lindos caters to families by providing a safe and secure environment, plenty of child-friendly attractions, and a wide range of accommodations.
Alternative Area: Faliraki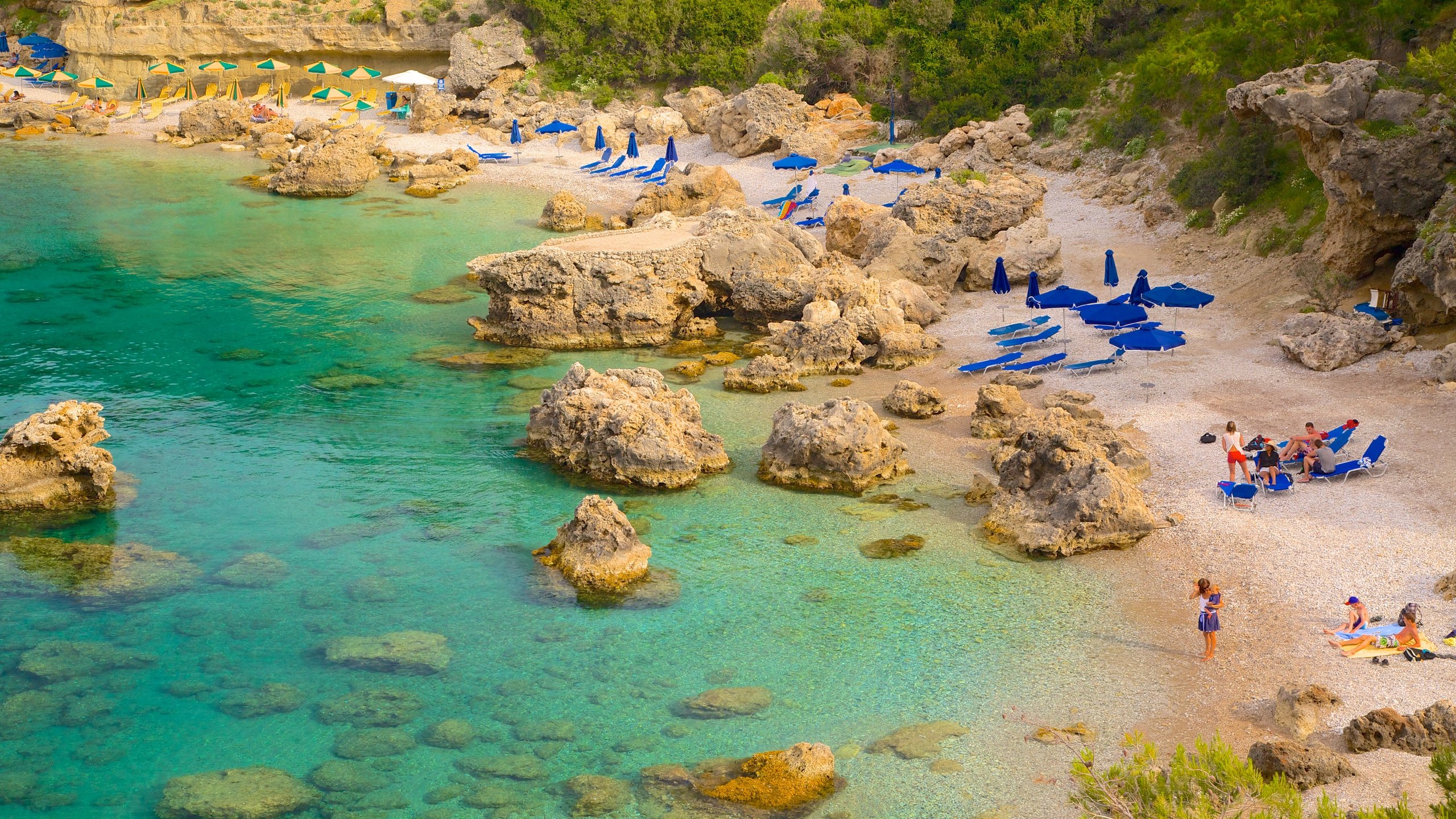 Faliraki is another excellent area to consider for families visiting Rhodes. This popular resort town is known for its beautiful beaches, entertaining water parks, and lively atmosphere. In this section, we will focus on beach access and water parks, family entertainment, and dining options.
Beach Access and Water Parks
Faliraki boasts a stunning, 5-kilometre long sandy beach that caters to families with its shallow waters and an array of watersports to choose from. The beach is well-organised and offers sunbeds, umbrellas, and lifeguards on duty for the safety of beachgoers.
For those who prefer an adrenaline-pumping experience, there are two water parks in the vicinity – Water Park, Faliraki and Tsambika Water Park. These parks provide thrilling rides, slides, wave pools, and children's areas, ensuring a fun-filled day for the entire family.
Family Entertainment
Faliraki offers several family-friendly activities and attractions, such as:
Luna Park: A colourful amusement park featuring a variety of rides and games suitable for children of all ages.
Escape Game House: Test your family's problem-solving skills by participating in an exciting escape room adventure.
Kallithea Springs: A short drive away, these historic thermal springs offer beautiful gardens and a chance for a day trip filled with relaxation and discovery.
Dining Options
The town provides plenty of family-friendly dining options, with a variety of cuisines to choose from. Some popular restaurants for families include:
Manolis Taverna: A traditional Greek taverna serving delicious Greek and Mediterranean cuisine, with an emphasis on fresh seafood.
Desert Rose: Offering a diverse menu that includes International, Greek and Indian dishes, with ample vegetarian options.
Golden Wok: If you're in the mood for Asian cuisine, Golden Wok offers a selection of Chinese and Thai dishes in a family-friendly atmosphere.
In summary, Faliraki provides a balance of relaxation and excitement for visiting families. The beautiful beach, engaging water parks, and variety of activities and dining options make it an excellent choice for a family holiday in Rhodes.
Honourable Mentions
Kiotari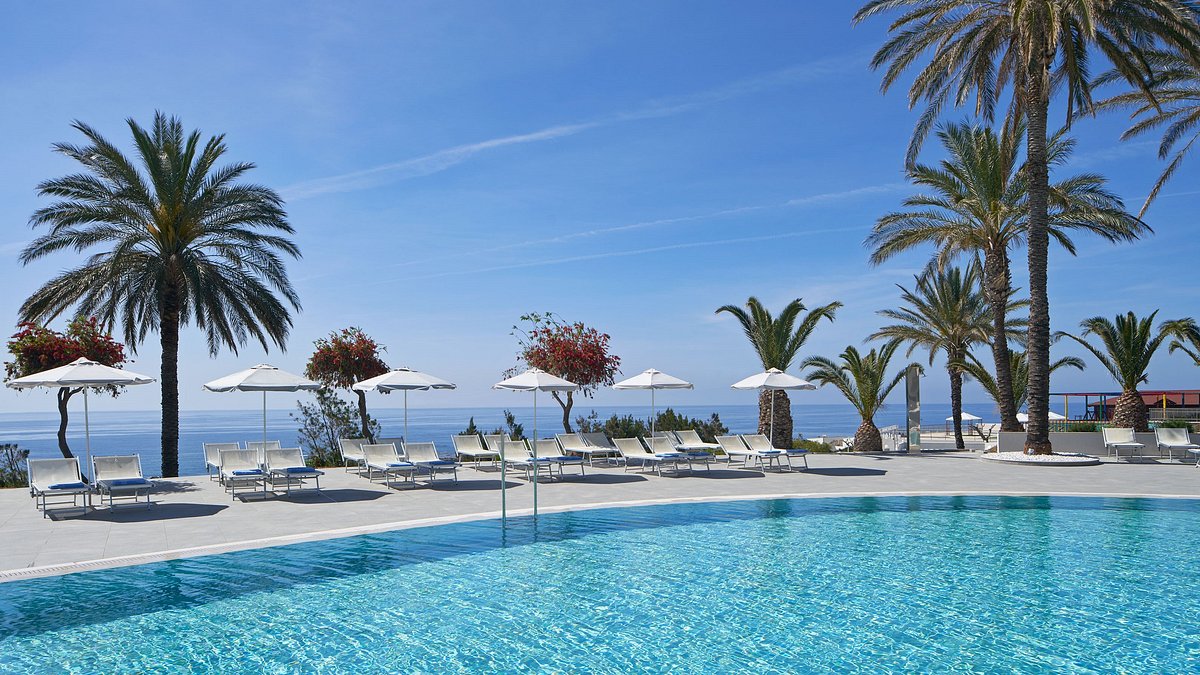 Kiotari is a lovely area to consider for families visiting Rhodes. Known for its long stretch of beach with crystal-clear waters, it offers a peaceful and relaxing atmosphere for holiday-makers. Families can enjoy various water sports and activities such as snorkelling, or simply bask in the sun while the kids play in the sand.
In Kiotari, you'll find a great selection of family-friendly hotels and resorts, many of which offer amenities such as swimming pools, kids' clubs, and entertainment options. The area also provides a range of dining establishments, catering to various tastes and budgets. Kiotari is well-connected to other parts of Rhodes, making it a convenient base for exploring the island's picturesque attractions.
Kallithea
Kallithea is another excellent choice for families looking to stay in Rhodes. Renowned for its remarkable beach and the Kallithea Springs—a historic complex with beautiful gardens and therapeutic waters—it's a destination that combines natural beauty with history and culture.
Families can enjoy a day at the beach, partake in various water sports, or visit the Kallithea Springs for a unique experience. Staying in Kallithea also means you'll be within close proximity to Rhodes Town, allowing you to explore the rich heritage and bustling atmosphere of this popular destination.
Kallithea boasts various family-friendly accommodation options, from hotels to holiday rentals, ensuring there's something to suit every family's needs. The area also provides a variety of restaurants and cafés, offering a diverse range of cuisines to satisfy everyone's palate.
Travel Tips for Families in Rhodes
Transportation
Rhodes is an easily accessible island with a well-developed transportation system. For families travelling around the island, it is recommended to:
Rent a car, so you can explore the island at your own pace
Use local buses, which are affordable and cover most routes, but keep in mind they can be crowded during peak seasons
Take taxis, however, always ask for the approximate fare before starting your journey to avoid overpricing
Currency and Budgeting
The currency used in Rhodes is the Euro (€). Here are some tips to help you manage your family budget:
Use ATMs to withdraw cash as they generally offer better exchange rates
Many establishments accept credit cards, but always have cash on hand for smaller purchases or in case of emergencies
Allocate a daily budget for food, transportation, and attractions
Consider visiting during shoulder seasons (April-May and September-October) to enjoy lower prices and fewer crowds
Local Customs
Rhodes is a hospitable and family-friendly destination. However, it is essential to respect local customs and traditions:
Dress modestly when visiting religious sites, such as churches or monasteries
Although tipping is not mandatory, it is customary to leave a 10% tip at restaurants if you are satisfied with the service
Be aware of siesta hours (usually between 2 PM and 5 PM) when some shops and services may be closed temporarily
Greeting people with a smile and a nod is always appreciated; learn a few basic Greek phrases like "Kalimera" (Good morning) and "Efharisto" (Thank you) to make a good impression
Avoid smoking in public places as it is prohibited by law
Frequently Asked Questions
Top family-friendly areas
Rhodes boasts numerous family-friendly areas for your stay. Some of the top areas include Kallithea Beach, Ialyssos, and Kolymbia. These areas offer excellent beachfront, family-friendly accommodation options, and various activities suitable for all ages.
Best beaches for kids
Rhodes is home to several kid-friendly beaches, making it a great destination for families. Some of the best beaches for kids include Kalathos Beach, Tsambika Beach, and Lindos Beach. These beaches have shallow waters, soft sands, and facilities such as sunbeds, umbrellas, and nearby cafés.
Rhodes all-inclusive resorts
All-inclusive resorts offer families the convenience and luxury of having everything in one package. Some top Rhodes all-inclusive resorts, perfect for families, are Rhodes Plaza Hotel, Mitsis Faliraki Beach Hotel, and Casa Cook Rhodes. These resorts offer excellent facilities, kid-friendly menus, pools, and entertainment options suitable for the whole family.
Activities for families
Families visiting Rhodes can enjoy a wide variety of activities. Popular options include exploring historic sites such as the Palace of the Grand Master, roaming the winding streets of Rhodes Old Town, visiting the Water Park in Faliraki, and taking a boat tour to nearby islands. There are also many water sports and beach activities that families can participate in together.
Family accommodation options
Rhodes offers a vast range of family accommodation options suited to various preferences and budgets. From all-inclusive resorts to self-catering apartments and luxury villas, families have plenty of choices. Top family-friendly lodging options include Atlantica Aegean Park, Atrium Platinum Resort & Spa, and Rodos Palladium.
Safety in Rhodes areas
Rhodes is considered a safe destination for families, with low crime rates and friendly locals. However, it is always essential to maintain standard safety precautions, such as supervising children near water and busy roads, not displaying valuables, and being cautious in unfamiliar areas. It's also crucial to ensure your accommodation meets safety standards for facilities catering to children, such as swimming pools and play areas.
Born and raised on the sun-drenched island of Crete, Sofia Mavromatis is a seasoned traveler and writer with a deep-rooted love for Greece's vibrant culture, stunning landscapes, and rich history.