Rhodes, a picturesque Greek island, offers travellers a unique blend of history, culture, and stunning landscapes. As you plan your visit to this remarkable destination, knowing the best time to experience all that Rhodes has to offer can make all the difference to your holiday. With a Mediterranean climate and various seasonal highlights, choosing when to go can depend on your preferences, whether you're looking for ideal weather conditions or the opportunity to partake in local festivities.
From February to June and September to December, Rhodes experiences the most favourable weather conditions. During these periods, temperatures hover between 14-30 degrees Celsius, providing a comfortable atmosphere for exploring the island's rich history and natural beauty. Notably, the months of September and October are especially pleasant, as the temperatures begin to cool and the tourist crowds diminish, offering a more relaxed experience.
Aside from the climate, you may wish to consider the available attractions and events on the island. Rhodes has much to offer, including the medieval Old Town, the ancient cities of Kamiros and Ialysos, and the enchanting Valley of the Butterflies. By visiting during the ideal months for weather and avoiding peak tourism, you'll be able to immerse yourself in all the wonders of Rhodes without feeling rushed or overwhelmed.
Best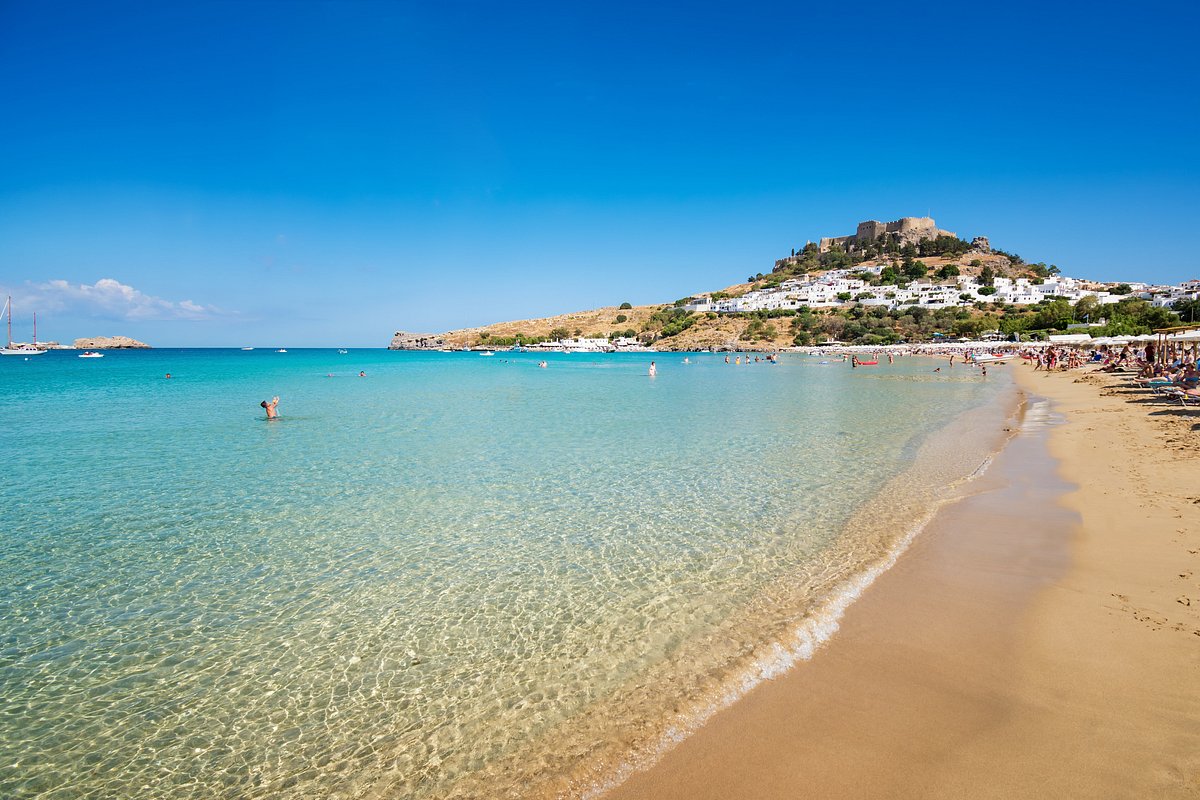 Weather and Climate
Temperatures
Rhodes has a Mediterranean climate, characterised by hot dry summers and mild winters. The daytime temperatures in summer, from June to September, range between 61 °F to 77°F, making it an ideal destination for those who enjoy perfect sunny days. Winter, from December to mid-March, is mild, with daytime temperatures of around 15/17 °C (59/63 °F).
Rainfall
The island receives minimal rainfall during the summer months, making it an excellent time for outdoor activities and exploring the various attractions. In contrast, the winter months experience more frequent rains, although there are still periods of sunshine.
Sunshine Hours
Rhodes has a fantastic record for sunshine hours, with long sunny days from March to November. The peak months for sun are June, July, August, and September, when you can enjoy long days filled with plenty of light and warmth, perfect for enjoying the beautiful beaches and historical sites.
Popular Events and Festivals
Medieval Rose Festival
The Medieval Rose Festival is an annual event held in Rhodes, celebrating the island's rich medieval history. This festival usually takes place in late May or early June and is set in the atmospheric Old Town of Rhodes. The festival offers a variety of events and activities, including:
Medieval folk music and dance performances
Workshops on medieval crafts and arts
Costume parades
Street theatre and storytelling
Medieval guided tours and historical re-enactments
The Medieval Rose Festival is a unique opportunity for visitors to step back in time and experience the island's fascinating past.
International Cuisine Festival
Held in mid-June, the International Cuisine Festival is a celebration of culinary diversity on Rhodes island. This event showcases various delicious dishes from different parts of the world, prepared by local chefs and restaurants. Participants can enjoy:
Tasting events featuring international cuisine
Cooking workshops and demos
Food markets selling fresh ingredients and local products
Live music, dance, and cultural performances from around the globe
The International Cuisine Festival is an excellent opportunity to explore the remarkable variety of flavours that Rhodes has to offer while enjoying a lively atmosphere and engaging with the island's multicultural community.
Top Attractions by Season
Spring Attractions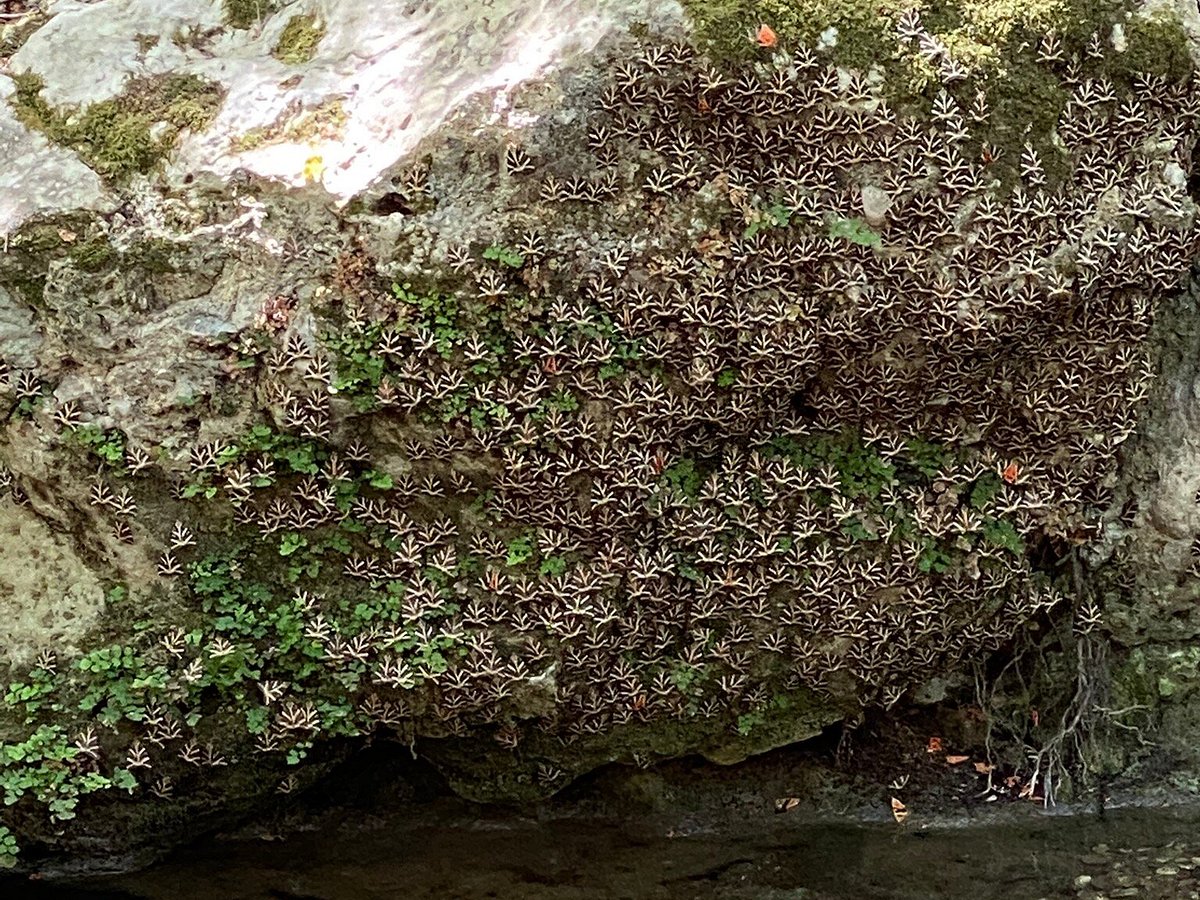 In spring, the weather in Rhodes is mild, making it an ideal time to explore the island's natural beauty. One popular destination during this season is the Valley of the Butterflies. From late May to June, thousands of butterflies gather in this lush valley, creating a truly remarkable sight. Another great springtime activity is visiting the ancient city of Kamiros. Stroll around the well-preserved ruins and admire the archaeological artefacts found in the area.
Valley of the Butterflies
Ancient City of Kamiros
Summer Attractions
During the hot summer months, Rhodes' beautiful beaches become the main attraction. Head to Tsambika Beach for golden sands and clear waters, perfect for sunbathing and swimming. If you prefer watersports, Prasonisi Beach offers excellent conditions for windsurfing and kitesurfing. A visit to Rhodes in summer wouldn't be complete without exploring the enchanting Rhodes Old Town and its medieval walls, cobbled streets, and historical sites, such as the Palace of the Grand Master.
Tsambika Beach
Prasonisi Beach
Rhodes Old Town
Autumn Attractions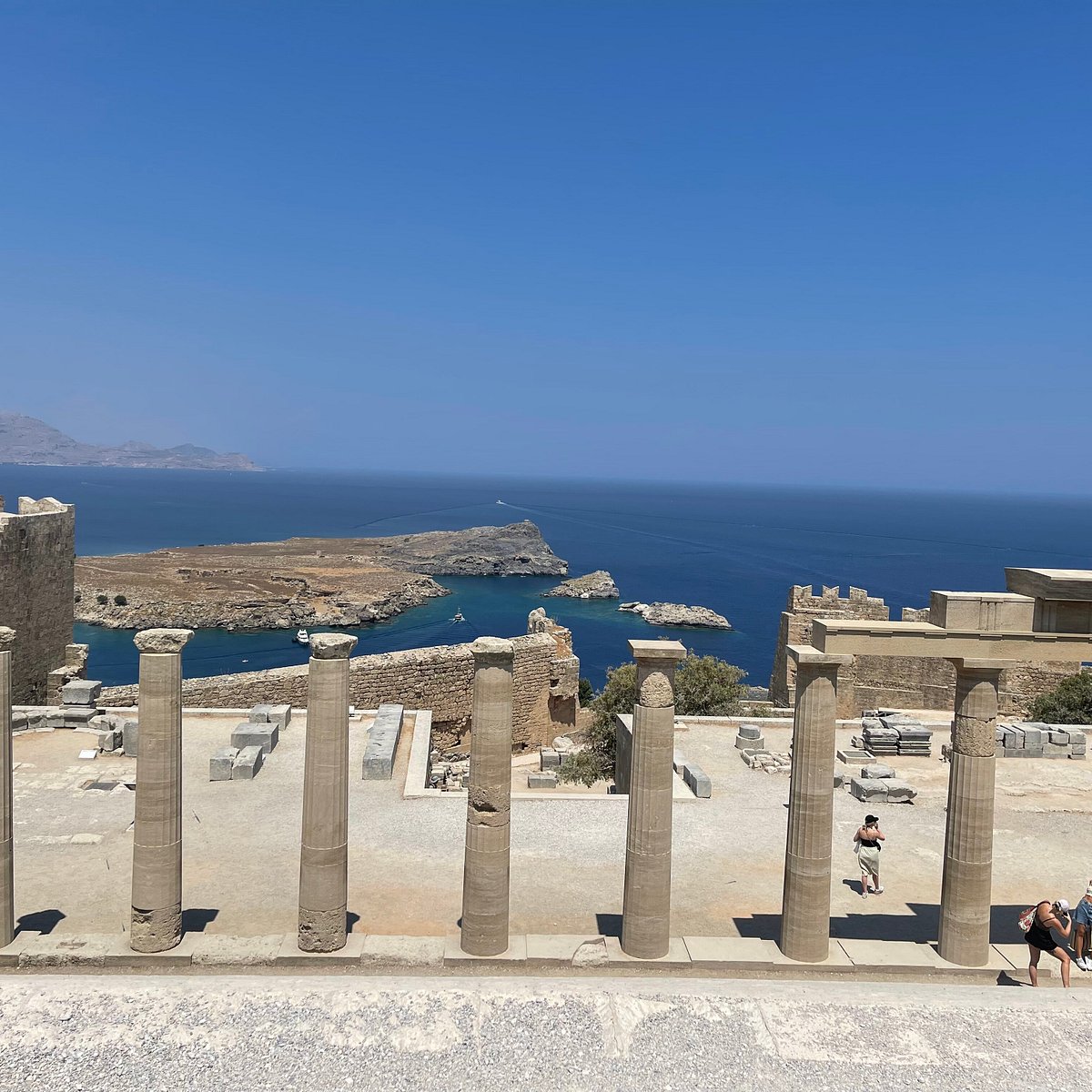 As the temperatures begin to cool down from September to October, you'll find fewer crowds on the island, making it a lovely time to visit. In autumn, make sure to visit the famous Lindos Acropolis, a hilltop citadel with spectacular views of the surrounding coastline. You can also take a wine tasting tour at Embonas Wine Village, where you'll learn about the island's rich winemaking tradition and sample delicious locally-produced wines.
Lindos Acropolis
Embonas Wine Village
Crowds and Prices
High Season
High season in Rhodes typically lasts from May to October, during this time, the weather is warm and the temperatures average between 25°C and 30°C. This period attracts the most tourists, which means the island can be more crowded and prices may be higher. For example:
Accommodation prices can increase due to higher demand.
Popular attractions, such as the medieval Old Town of Rhodes, are bustling with visitors.
Visiting during the high season does offer the best beach weather, though. The east coast has some of the best beaches with beautiful coves and sandy shores.
Low Season
The low season in Rhodes generally stretches from November to April. During this period, you can expect cooler temperatures, fewer tourists, and lower prices for accommodations and activities. Some benefits of visiting Rhodes during the low season are:
More affordable accommodation options.
Less crowded attractions and beaches, providing a quieter and more relaxed experience.
However, the cooler temperatures and unstable weather during the low season might not be ideal for beach-goers or sun-seekers. If you're still looking for good weather but reduced crowds and costs, consider visiting during the shoulder seasons of April-June and September-November.
Born and raised on the sun-drenched island of Crete, Sofia Mavromatis is a seasoned traveler and writer with a deep-rooted love for Greece's vibrant culture, stunning landscapes, and rich history.