Rhodes, the sun-drenched gem in the Aegean Sea, is a popular travel destination boasting rich history, pristine beaches, and a vibrant nightlife. However, the allure of the region does not end with Rhodes itself: the surrounding islands are scattered like hidden treasures, just waiting to be explored. Each island presents its unique charm, offering visitors a diverse range of experiences and unforgettable memories.
Island hopping from Rhodes is a remarkable way to venture beyond the beaten path and discover some of Greece's lesser-known yet equally captivating islands. From the picture-perfect pastel homes of Symi to the thrilling water sports in Kos, these idyllic destinations provide an array of activities for all tastes and preferences. Equally important are the culinary delights that await travelers in each island's local tavernas, providing an authentic taste of the region's rich gastronomic tradition.
Key Takeaways
Discover the distinctive charm of islands near Rhodes, each offering unique experiences to visitors
Embrace the opportunity for adventurous island hopping, exploring the likes of idyllic Symi and bustling Kos
Immerse yourself in local culture by partaking in activities, relishing the regional cuisine, and enjoying various accommodation options
Rhodes Neighbouring Islands
Symi
Symi is a quaint island located near Rhodes and boasts a wild, rocky landscape. The island's charm lies in its pastel-coloured, well-preserved mansions that are often built amphitheatrically. Symi is the perfect remote paradise for travellers seeking an escape from bustling tourist destinations.
Halki
Halki is another neighbouring island worth visiting from Rhodes. With a travel time of approximately 2 hours by ferry, Halki boasts stunning beaches and picturesque landscapes that are perfect for a day trip. Platis Yialos Beach is a must-see attraction on the island for sunbathers and swimmers alike.
Tilos
Tilos is a peaceful retreat for those looking for a break from the busier islands near Rhodes. Offering a serene atmosphere and unspoiled landscapes, the island is perfect for nature enthusiasts and those seeking ultimate relaxation. While visiting Tilos, be sure to explore both its charming villages and beautiful beaches.
Nisyros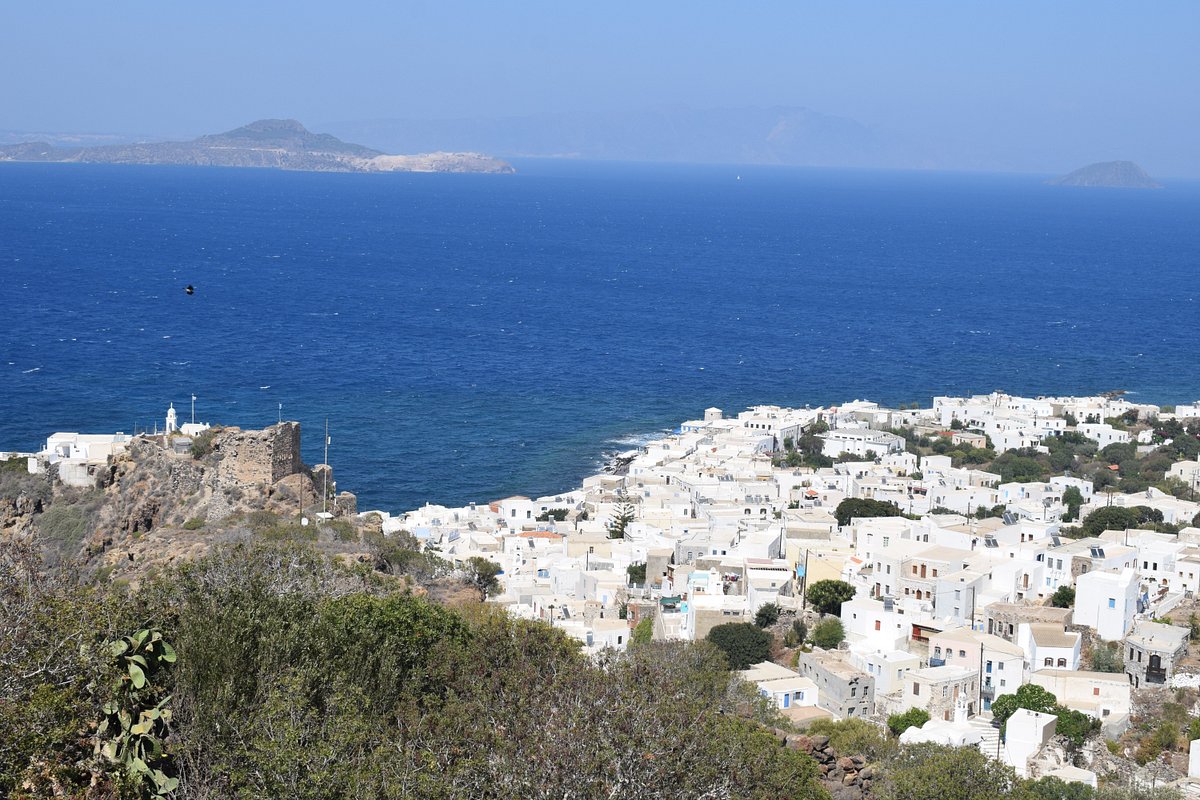 Nisyros is an off-the-beaten-path island with unique geological features, making it a fantastic destination for travellers looking to explore natural wonders. Plan a visit to the famous volcano on the island and immerse yourself in this truly unique landscape.
Island Hopping Options
Island hopping is a popular activity for travellers looking to explore multiple islands near Rhodes. This section will cover two types of island-hopping experiences: day trips and multi-day tours.
Day Trips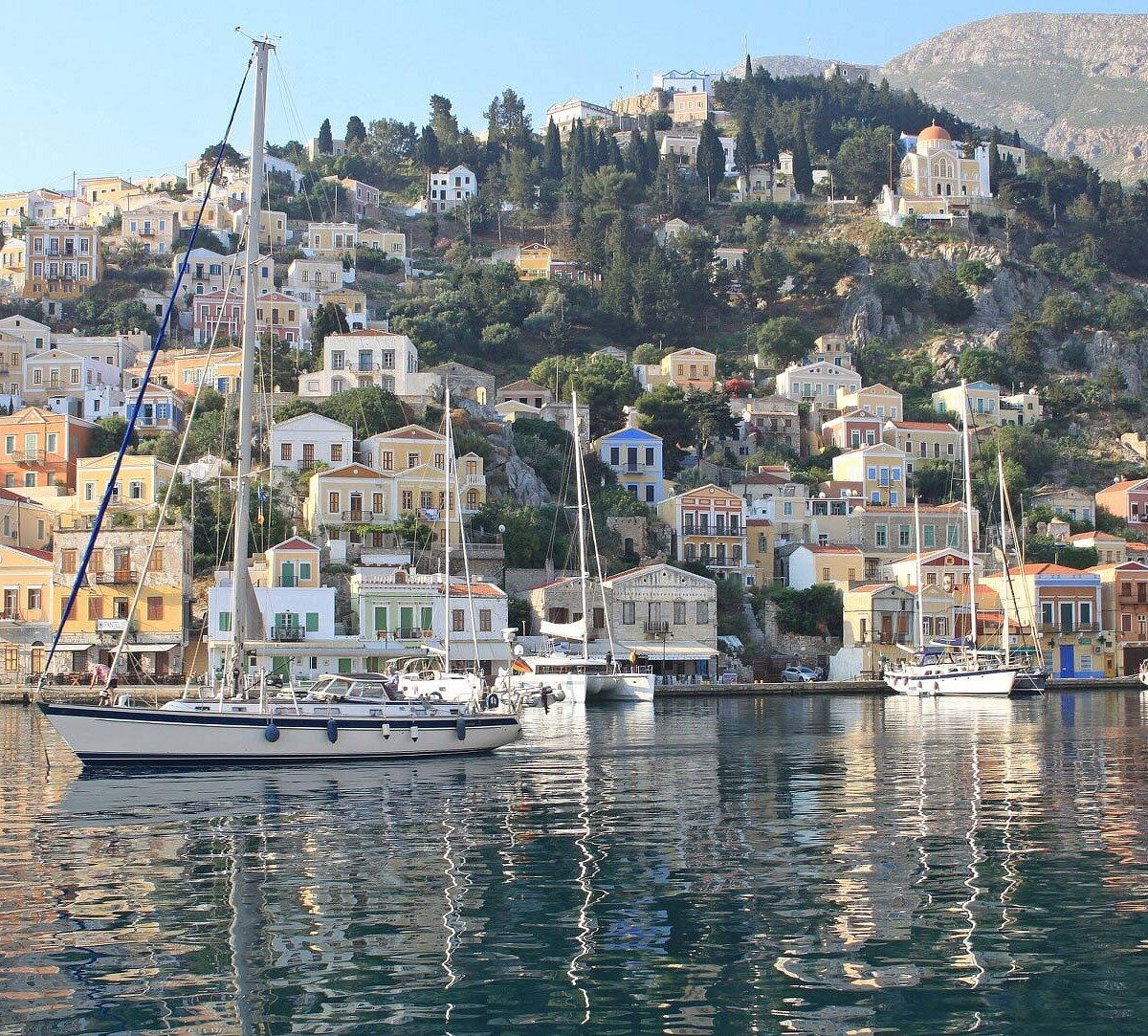 For those short on time or wanting just a taste of nearby islands, day trips are an excellent choice. Some of the more popular day trip destinations include:
Symi: A quaint and picturesque island just off the coast of Turkey, known for its pastel-coloured mansions and rocky landscapes.
Karpathos: A dramatic island only 40 minutes from Rhodes by plane, offering extreme mountainous terrains and the impressive village of Olymbos.
Kos: Another famous Dodecanese island with stunning coastal landscapes and a rich gastronomic scene.
Travelling between these islands can typically be done via ferry, with durations ranging from 50 minutes to 3 hours, depending on the destination.
Multi-Day Tours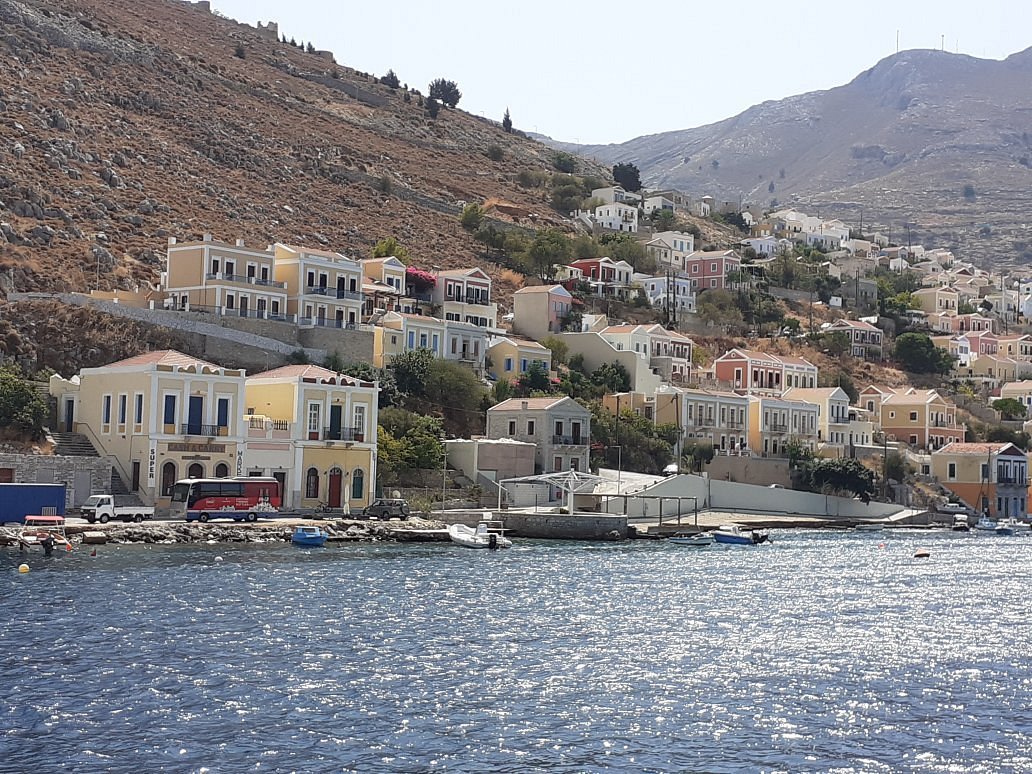 For travellers who have more time to spare and want a deeper experience of the islands around Rhodes, multi-day tours are the way to go. These tours often combine transportation, accommodation, and sightseeing, allowing you to explore multiple islands at a relaxed pace. Some popular islands to consider for multi-day tours include:
Symi: Spend a few days admiring the architecture, wandering the narrow streets, and swimming in the crystal-clear waters.
Karpathos: Take the time to explore its breathtaking landscapes, traditional villages, and stunning beaches like Achata beach.
Kos: Discover the rich history, beautiful beaches, and indulge in the vibrant local food scene.
Customising your multi-day tour to include other lesser-known islands in the South Aegean Sea can also provide unique and memorable experiences worth considering.
While planning your island-hopping adventure, make sure to consider factors such as travel time, activities available, and the specific interests of your travel companions to ensure a memorable and satisfying experience.
Activities on Nearby Islands
Historic Sites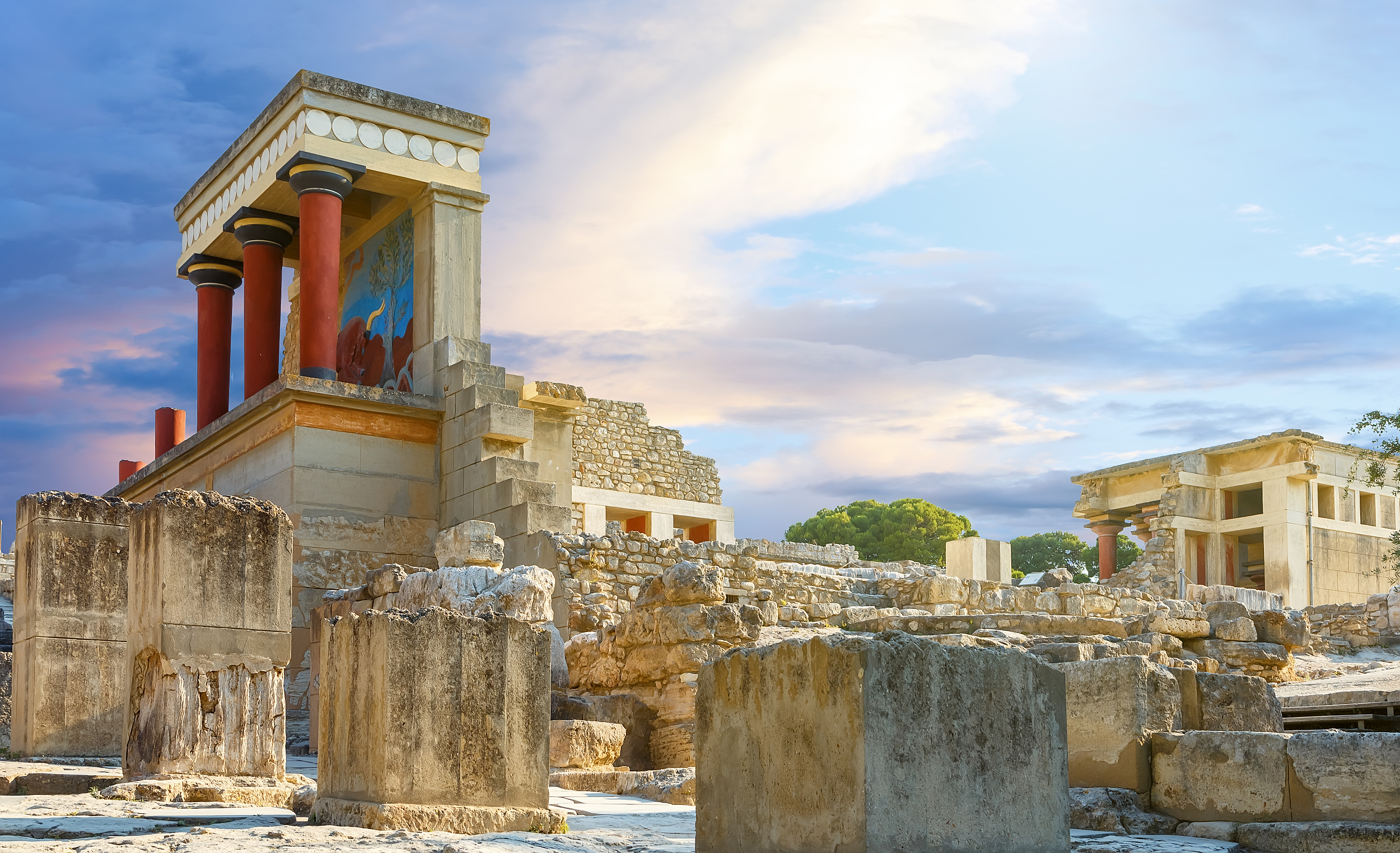 One of the fascinating islands near Rhodes is Crete, which has a rich history dating back over 4,000 years. Here, you can visit the ancient Knossos Palace, home to King Minos, and admire the stunning Minoan frescoes. Similarly, the island of Kos boasts Antimachia Castle and the ancient city of Kos, both worth exploring.
Beaches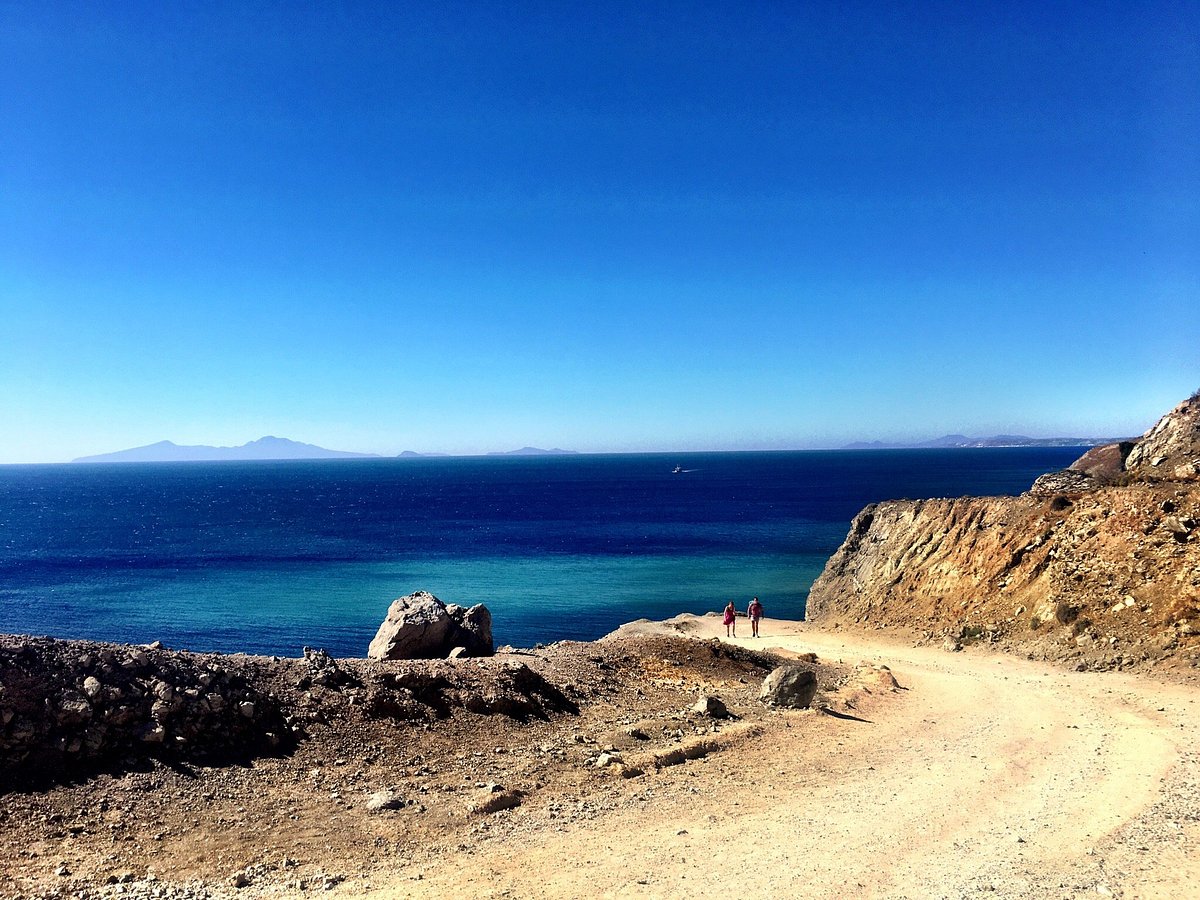 Numerous islands near Rhodes offer beautiful beaches for relaxation and recreational activities. If you're visiting Symi Island, take time to relax at one of its picturesque sandy beaches. Kos Island offers several options such as Psalidi Beach, where you can indulge in windsurfing and kitesurfing. Meanwhile, Therma Beach on Kos boasts thermal springs and is considered one of the best beaches in the Dodecanese Islands.
Outdoor Adventures
Nature lovers can enjoy outdoor adventures on several nearby islands. For instance, Karpathos Island has a wild and rugged landscape perfect for hiking and exploring, while Tilos Island boasts beautiful flora and fauna for birdwatching and trekking. Additionally, islands like Kalymnos and Nisyros are known for their volcanic terrain, providing unique opportunities for adventurous travellers seeking to discover the geological wonders of the area.
Accommodation and Dining
Hotels
When visiting the islands near Rhodes, you can find a variety of accommodations to suit your needs. In the capital of Chalki, the island near Rhodes known for its untouched nature and pristine beaches, there are several traditional dwellings that offer a comfortable stay. On other islands like Symi, you will find a mix of boutique hotels and guesthouses that cater to a range of budgets.
In addition to smaller islands, Rhodes itself has many hotels to offer. High-rise hotels line the northern and eastern coastlines, providing guests with stunning views and easy access to the beaches. In the medieval city of Rhodes, you will find charming boutique hotels and restored mansions that offer an authentic stay in the historic city.
Restaurants
The islands near Rhodes have a rich culinary scene, drawing inspiration from Greek and Mediterranean cuisines. In Chalki, you can dine in the quaint capital of Nimporio, where local tavernas serve fresh seafood dishes and traditional Greek fare. You will also find charming cafes and bakeries offering homemade pastries and refreshing beverages.
On other islands like Symi, visitors can enjoy a variety of restaurants, including waterfront seafood spots, modern Mediterranean cafes, and traditional Greek tavernas. Whether you're craving fresh seafood, classic Greek dishes, or a taste of international cuisine, the islands near Rhodes offer a diverse dining experience for everyone.
During your stay in Rhodes itself, be sure to explore the local culinary scene. From upscale fine dining establishments in the medieval city to casual beachside tavernas on the coast, you will find an array of choices that cater to all tastes and preferences. Make sure to try some local delicacies, such as meze platters, souvlaki, and mouth-watering baklava for dessert.