Nestled on the picturesque coast of Rhodes, Limni Beach offers visitors a serene and relaxing escape from the hustle and bustle of everyday life. This hidden gem may be a bit off the beaten path, but those who make the journey are rewarded with a tranquil oasis perfect for sunbathing and swimming in crystalline waters. With its abundant marine life, curious snorkellers and scuba divers will also enjoy exploring the underwater world that lies just beneath the surface.
While Limni Beach is perhaps best-known for its west-side location in Apolakkia, there is also another stunning beach in Paleokastritsa known for its breathtaking white pebble spit that joins two mesmerising bays. Both of these beaches showcase the beauty and charm that defines Limni Beach, making it a sought-after destination for those looking for a peaceful retreat amidst unspoilt nature.
As you plan your visit to this idyllic seaside paradise, remember to pack your snorkelling gear, sunscreen and a thirst for adventure. Limni Beach awaits to whisk you away on a tranquil journey that showcases the very best of what Greece has to offer. Whether you choose to explore the secluded shores of Apolakkia or the captivating vistas in Paleokastritsa, a visit to Limni Beach will undeniably leave an unforgettable impression on your heart and soul.
Limni Beach Overview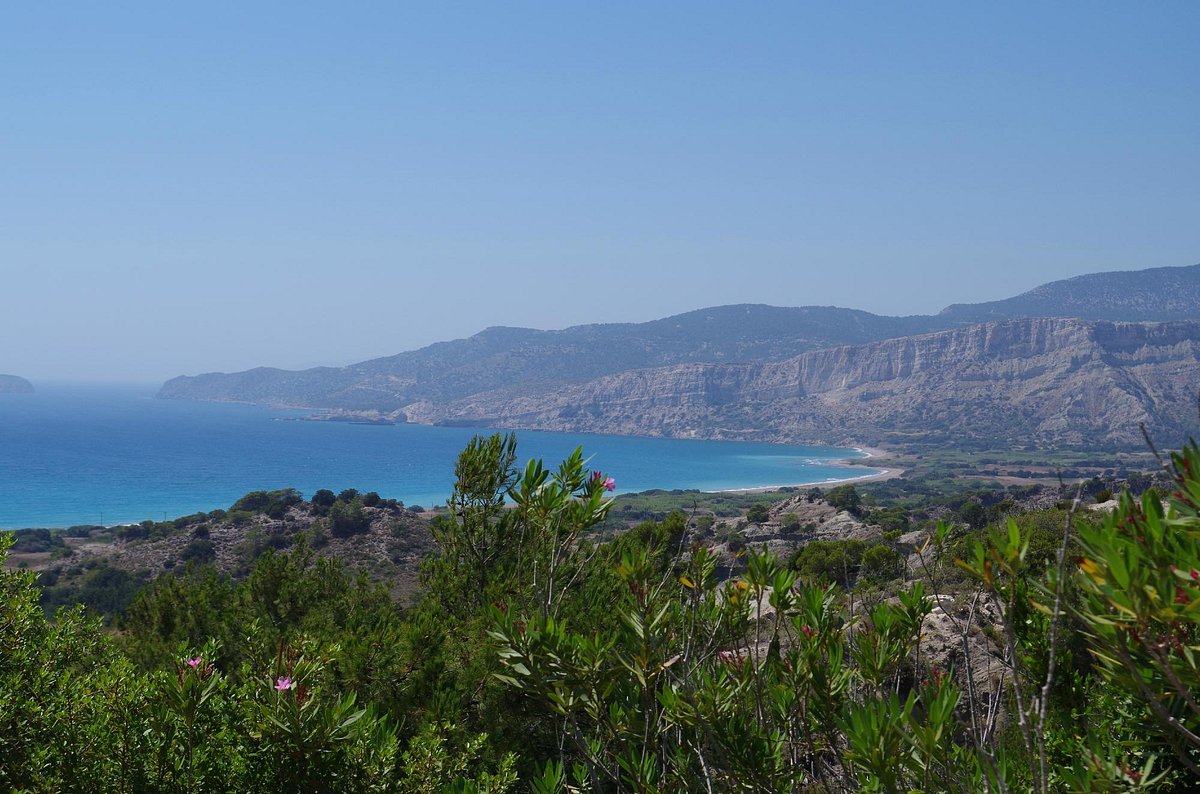 Location
Limni Beach is situated on the beautiful Greek island of Corfu, near the village of Afionas in the North part of the island. On one side of the beach, you have a view of a partially open sea with rocks on both sides, while the other side offers a view of Paleokastritsa. This unique, double-sided beach is reminiscent of Porto Timoni in Afionas.
Weather Conditions
The climate at Limni Beach is typically Mediterranean, with hot and dry summers and mild, wet winters. The peak season for tourists is from May to October, when the weather is warm and sunny. During this time, the average temperature ranges from 25°C to 30°C, making it perfect for beach activities and water sports.
Accessibility
To reach Limni Beach, you'll need to venture from the nearby village of Liapades. From there, you can follow a trail that descends through stony steps to the breathtaking, white-pebble beach. As this path can be steep and rocky, it's essential to wear appropriate footwear and take extra caution during the descent. While it might be a bit of a challenge to access Limni Beach, visitors often agree that the stunning views and serene atmosphere make it well worth the effort.
Accommodations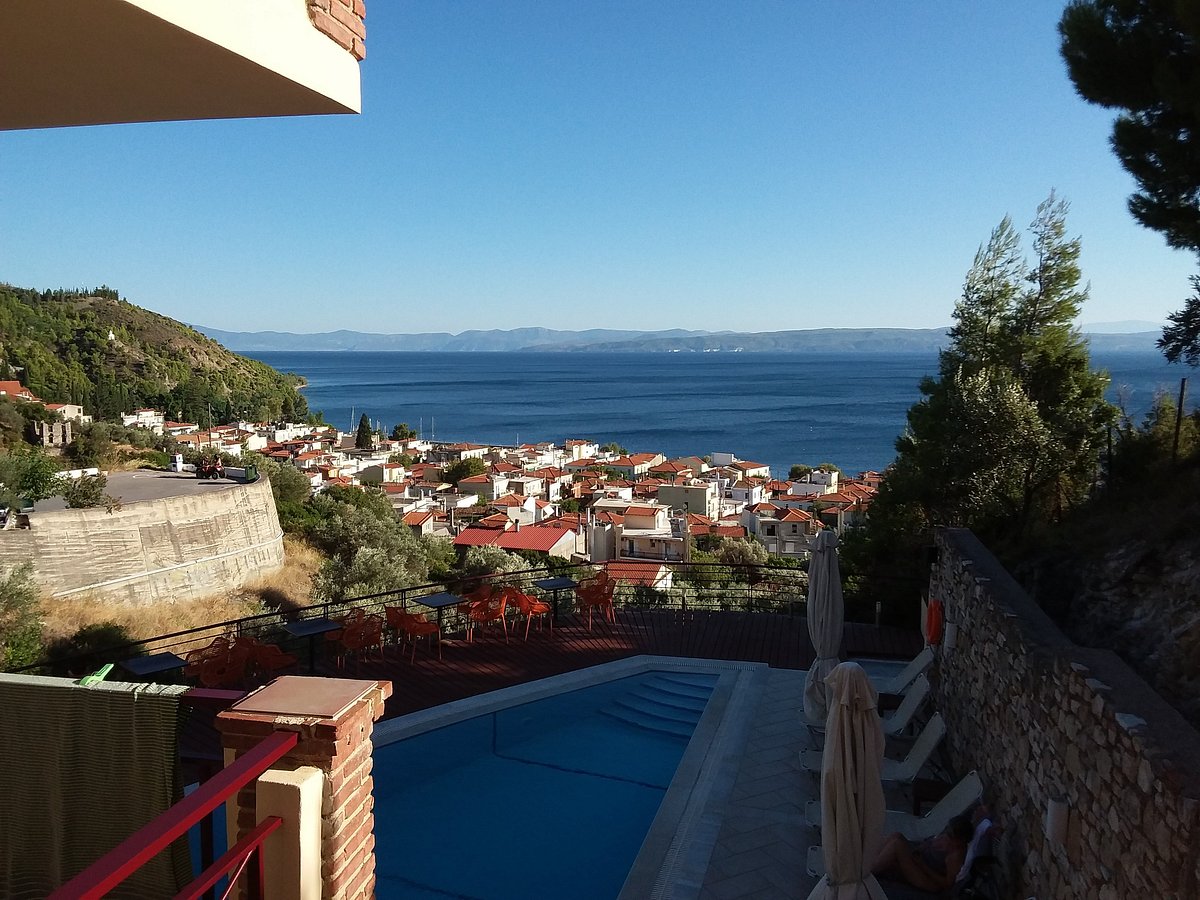 Hotels
Limni Beach offers a variety of hotels for tourists to choose from. Some of the popular hotels near the beach include 5-star and 3-star options to suit different budgets. These hotels provide essential amenities, comfortable rooms, and excellent hospitality for guests visiting the area. Make sure to check Tripadvisor for reviews and prices of waterfront hotels in Limni, Greece.
Apartments
For tourists who prefer a homely environment, several apartments near Limni Beach are available. These apartments offer a range of facilities such as fully equipped kitchens, living areas, and private balconies. This accommodation is ideal for those who wish to self-cater and enjoy a more authentic experience of local life. You may search for apartments on popular booking websites like Booking.com or Airbnb.
Villas
If you're travelling with family or a group of friends, villas around Limni Beach can be an excellent choice. Villas provide ample space, privacy, and often come with added amenities like private pools, gardens, or terraces. These properties ensure a comfortable and memorable stay for guests, allowing them to enjoy the beauty of Limni Beach and the surrounding area. For a range of villas available, consider checking websites like VRBO or HomeAway.
Activities and Attractions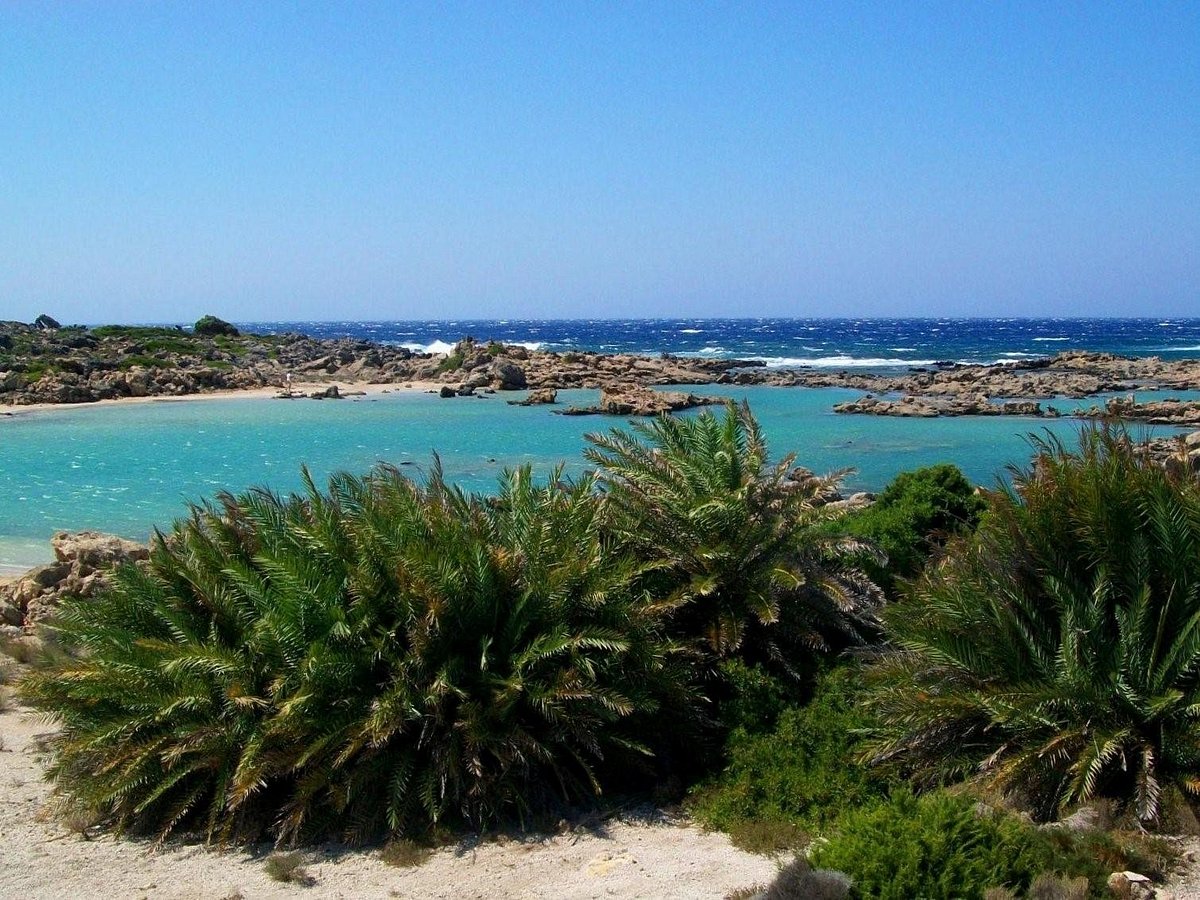 Limni Beach offers a variety of activities and attractions for tourists to enjoy. Whether you're into water sports, sightseeing, or dining, you'll find something to suit your preferences.
Water Sports
At Limni Beach, you'll have the opportunity to partake in various water sports that cater to different interests and skill levels. Some popular water sports available include:
Swimming: The crystal-clear waters of Limni Beach are perfect for swimming and cooling off during the hot summer months.
Snorkelling: Grab a mask and snorkel to explore the underwater world of colourful fish and beautiful coral reefs.
Paddleboarding: Rent a paddleboard and enjoy a relaxing paddle along the shorelines, taking in the breathtaking views of the coast.
Sightseeing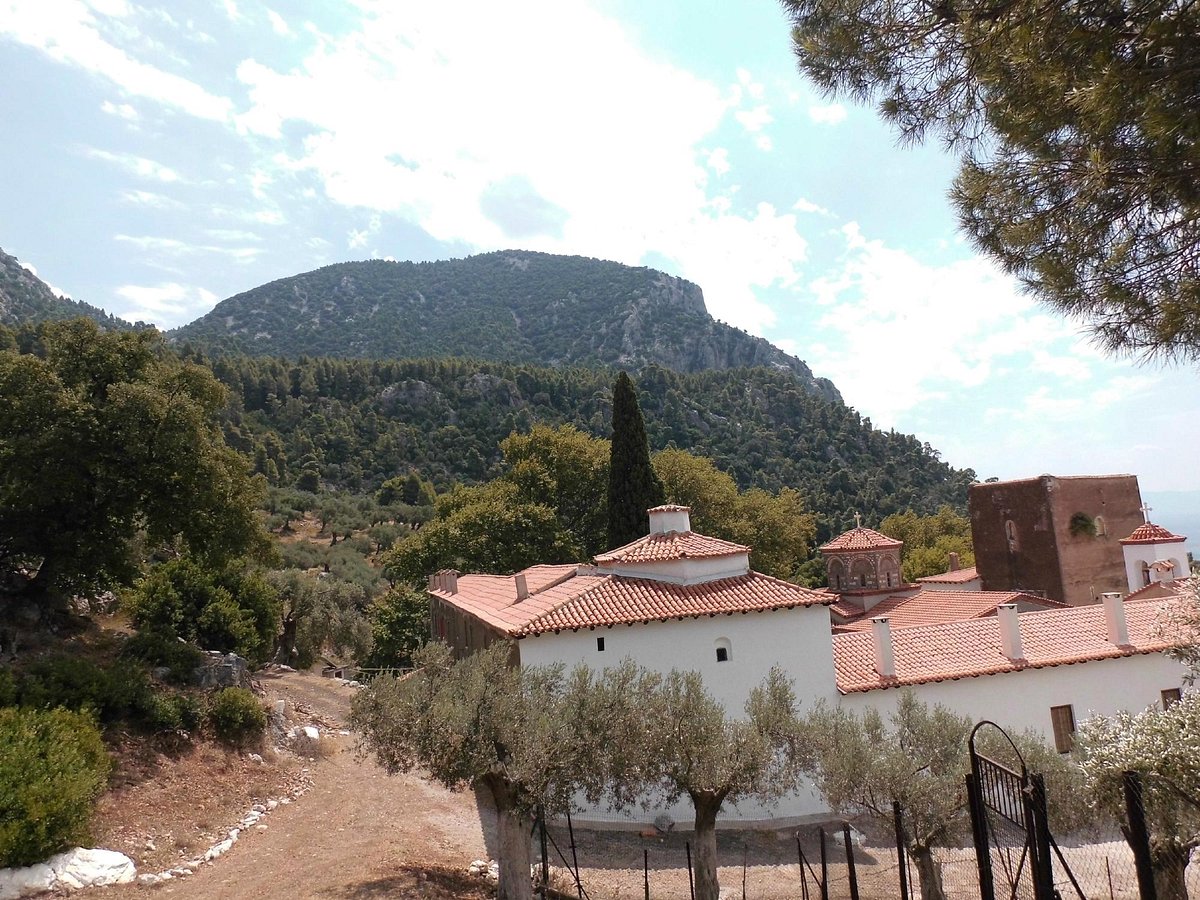 Limni Beach's stunning natural beauty isn't the only drawcard for tourists. Nearby attractions worth exploring include:
Galataki Monastery: Visit the serene and beautiful Galataki Monastery, known for its picturesque surroundings and rich history.
Permanent Exhibition of Traditional Greek Costume: If you're interested in Greek culture and history, this museum houses an impressive collection of traditional Greek costumes.
Restaurants and Bars
No trip to Limni Beach would be complete without enjoying the culinary delights and refreshing beverages on offer. Some recommendations include:
Seafood: Treat yourself to the incredible selection of fresh seafood available at the local restaurants.
Traditional Greek Tavernas: Experience authentic Greek cuisine at one of the various traditional tavernas found along the coast.
Cocktails and Drinks: Unwind at one of the bars offering a great selection of cocktails, wines, and other beverages with fabulous views of the sunset over the water.
With its diverse range of activities and attractions, Limni Beach is an ideal destination for those looking for a mix of adventure, relaxation, and culture.
Family-Friendly Options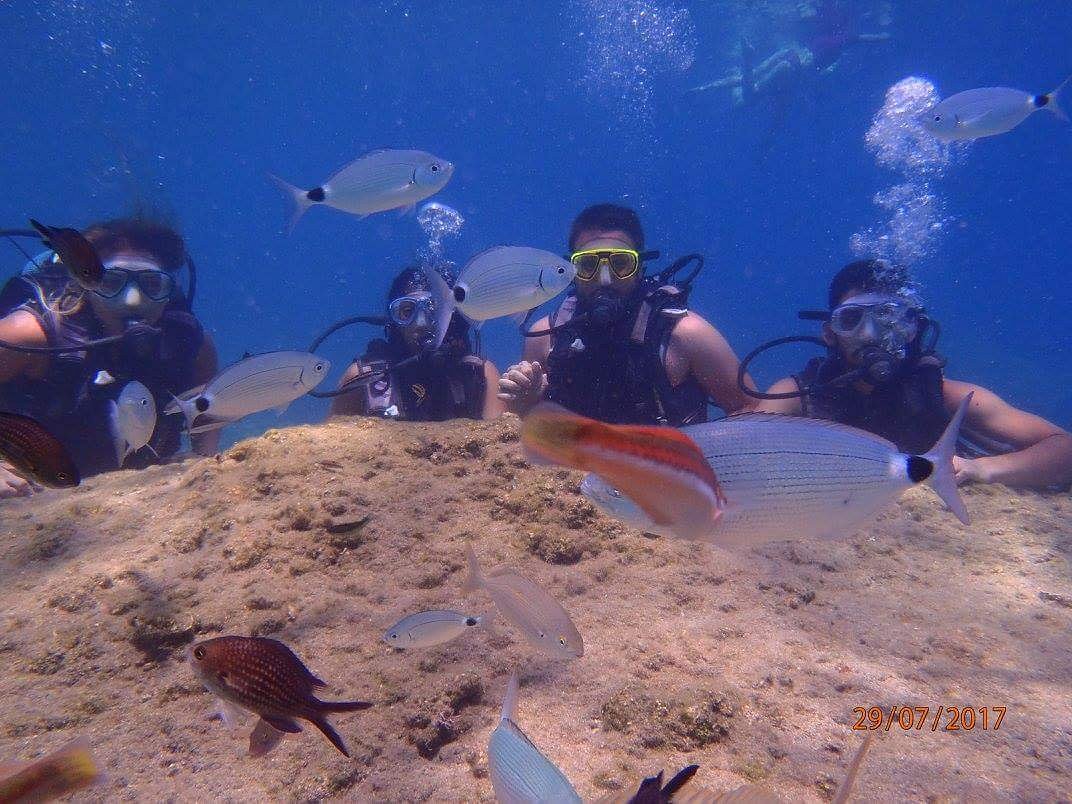 Limni Beach is an excellent destination for families, offering plenty of opportunities for children and parents to relax and enjoy the natural beauty of the area. In this section, we'll explore some of the family-friendly options available, including play areas and child-friendly activities.
Play Areas
While Limni Beach does not have a dedicated playground, the soft white pebble beach serves as a natural play area for children. The beach offers ample space for children to run, play, and build sandcastles in a safe and clean environment. The shallow waters near the shore are perfect for young kids to paddle and swim safely, under the supervision of their parents.
Child-Friendly Activities
Boat Tours: Families visiting Limni Beach can enjoy boat tours to explore the beautiful coastline and nearby caves. Kids will be delighted with the chance to see interesting rock formations, clear blue waters, and maybe even spot some marine life.
Snorkelling: The crystal clear waters at Limni Beach are great for snorkelling, allowing children to discover the colourful underwater world in the safety of shallow waters. Bring your own gear or rent it from local providers.
Beachcombing: The pebble beach is perfect for beachcombing, allowing children to search for interesting shells, pebbles, and other natural treasures. Exploring the shoreline together is a great way for families to bond and create lasting memories.
At Limni Beach, families can find a perfect mix of relaxation and adventure. With its stunning surroundings and gentle, shallow waters, it provides a welcoming and engaging environment for children and adults alike to have an enjoyable and unforgettable holiday experience.
Safety Tips
Medical Facilities
Limni Beach is known for its breathtaking beauty and serenity. While enjoying your time at the beach, it's essential to be aware of the available medical facilities in case of an emergency. Although there are no medical centres directly on the beach, there are a few nearby towns where you can find clinics and pharmacies. It's a good idea to locate the nearest one to your beach location and keep their contact information handy.
In case of a minor injury, consider bringing a small first aid kit with essential items like plasters, antiseptic wipes, and pain relievers. Remember that it's better to be prepared than to encounter unexpected issues during your beach trip.
Personal Security
Personal security should be a priority for travellers to Limni Beach. While the area is generally safe, it's essential to take some basic precautions to protect yourself and your belongings.
Keep an eye on your belongings: Don't leave your personal items unattended while swimming or sunbathing. Whenever possible, try to keep your valuables within sight or securely store them in a hotel safe or locked car.
Be mindful of your surroundings: Limni Beach is known for its tranquillity, making it a great place to relax. However, always be aware of your surroundings, especially when exploring more secluded areas of the beach or nearby trails.
Swim with caution: While the waters at Limni Beach are generally calm, always exercise caution when swimming. Be mindful of any strong currents, and never swim alone, especially in unfamiliar waters.
Respect local customs: As a visitor, it's essential to show respect for the local environment and culture. Always be mindful of the people around you and follow any posted signs or regulations.
Following these safety tips will help ensure you have a fun and memorable beach holiday while enjoying the natural beauty of Limni Beach.