Lindos, a quaint seaside town located on the east coast of the Greek island of Rhodes, offers visitors a delightful combination of fascinating history and stunning natural beauty. As one of the most picturesque and well-preserved villages on the island, Lindos enchants travellers with its charming, narrow streets, whitewashed buildings, and breathtaking coastal views. No trip to Rhodes is complete without visiting this captivating destination, where the ancient and the modern combine to create a perfect holiday experience.
The main draw for tourists in Lindos is undoubtedly the Acropolis, an ancient site perched atop a rocky peak and dominating the skyline of the town. Here, centuries-old ruins stand testament to the rich history of the region, inviting visitors to explore the secrets of the past. After uncovering ancient history, stroll down to the stunning St Paul's Bay, where the azure sea and pristine sands await those looking for relaxation or a refreshing swim. For a perfect evening, try one of the many rooftop bars that Lindos has to offer, where you can enjoy a cocktail or a meal while admiring the panoramic views of the town and its surroundings.
Lindos caters to a diverse range of interests, whether you are looking for outdoor activities, food, wine, nightlife, or cultural experiences. With its historical significance, incredible beaches, and charming village atmosphere, Lindos truly captures the essence of the perfect Greek island getaway, leaving each traveller with unforgettable memories.
Best Archaeological Sites
Acropolis of Lindos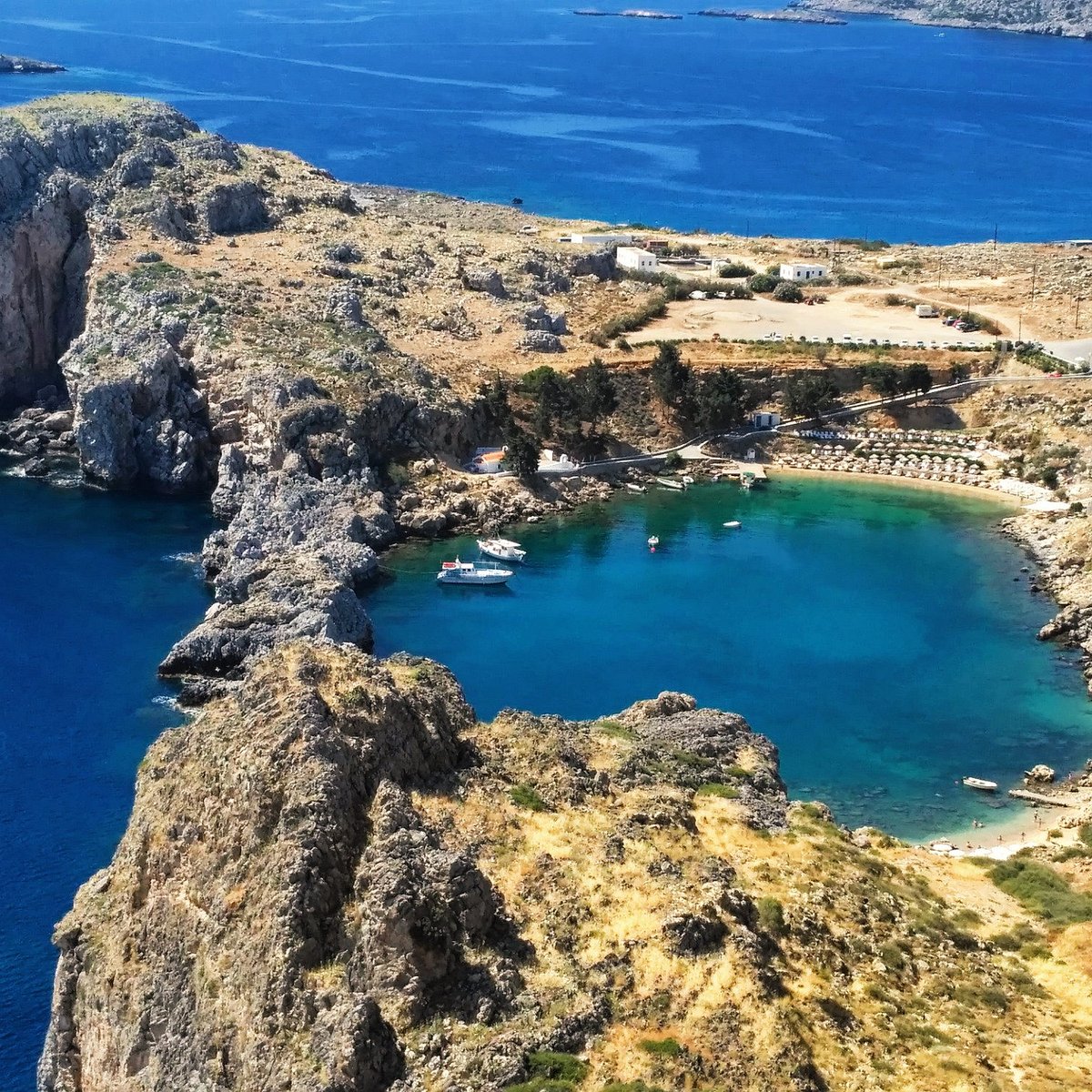 The Acropolis of Lindos is an impressive ancient fortress perched atop a hill overlooking the picturesque village. Dating back to the 4th century BC, this historical site is considered one of the most important archaeological sites in Greece. The Castle of the Knights of St John was built in the 14th century to defend the island against the Ottomans, on the foundations of existing Byzantine fortifications. Visitors ascending the Acropolis on foot can reach it within 10 minutes. From this elevated viewpoint, breathe in the stunning views of the surrounding area.
Tomb of Kleoboulos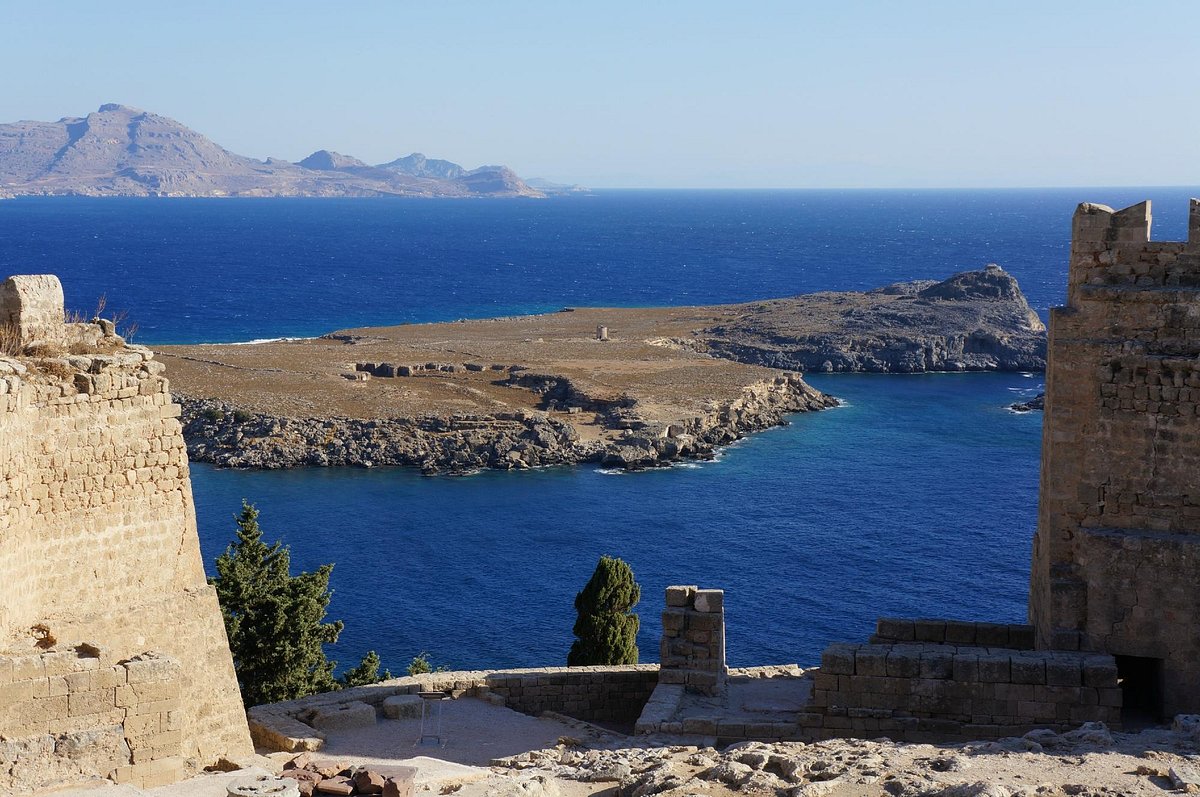 Another remarkable archaeological site worth exploring is the Tomb of Kleoboulos, also known as the Tomb of the Lindian Poet. Nestled on a rocky hill, this ancient Doric tomb from the 6th century BC is attributed to Kleoboulos, one of the Seven Sages of Ancient Greece. While there is some debate regarding the tomb's actual owner, its historical significance and beautiful coastal setting make it a must-see attraction.
Roman Mosaics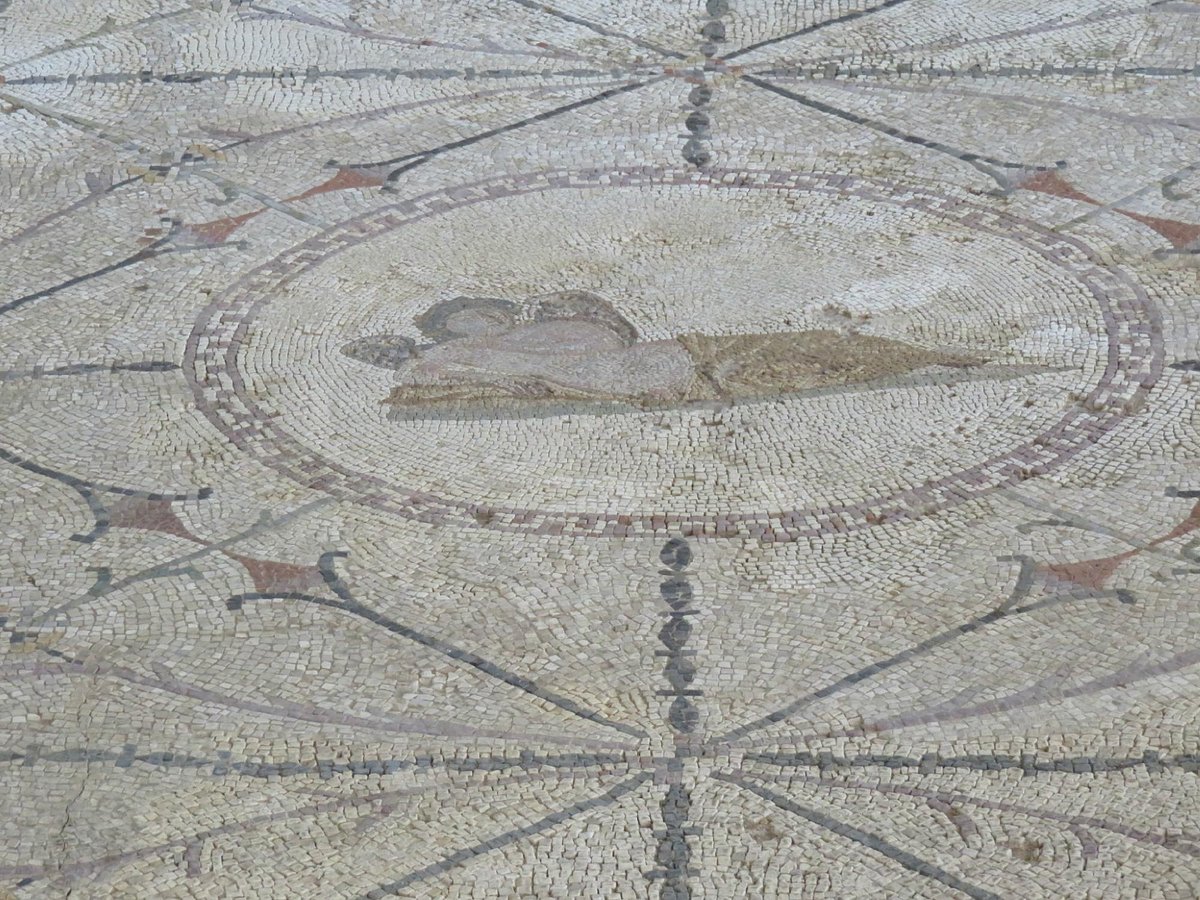 During your visit to Lindos, don't miss the opportunity to admire the beautiful Roman Mosaics that adorn the floors of various archaeological sites. These intricate and colourful mosaics give visitors a glimpse into the artistic craftsmanship of the Roman era when the island was under their rule. Showcasing various patterns and motifs, these mosaics provide unique insights into the culture and daily life of ancient Lindos.
Stunning Beaches
Lindos, Rhodes is known for its beautiful beaches, each offering unique landscapes and experiences. In this section, we will explore three of the most popular beaches in the area: St Paul's Bay, Lindos Main Beach, and Navarone Bay.
St Paul's Bay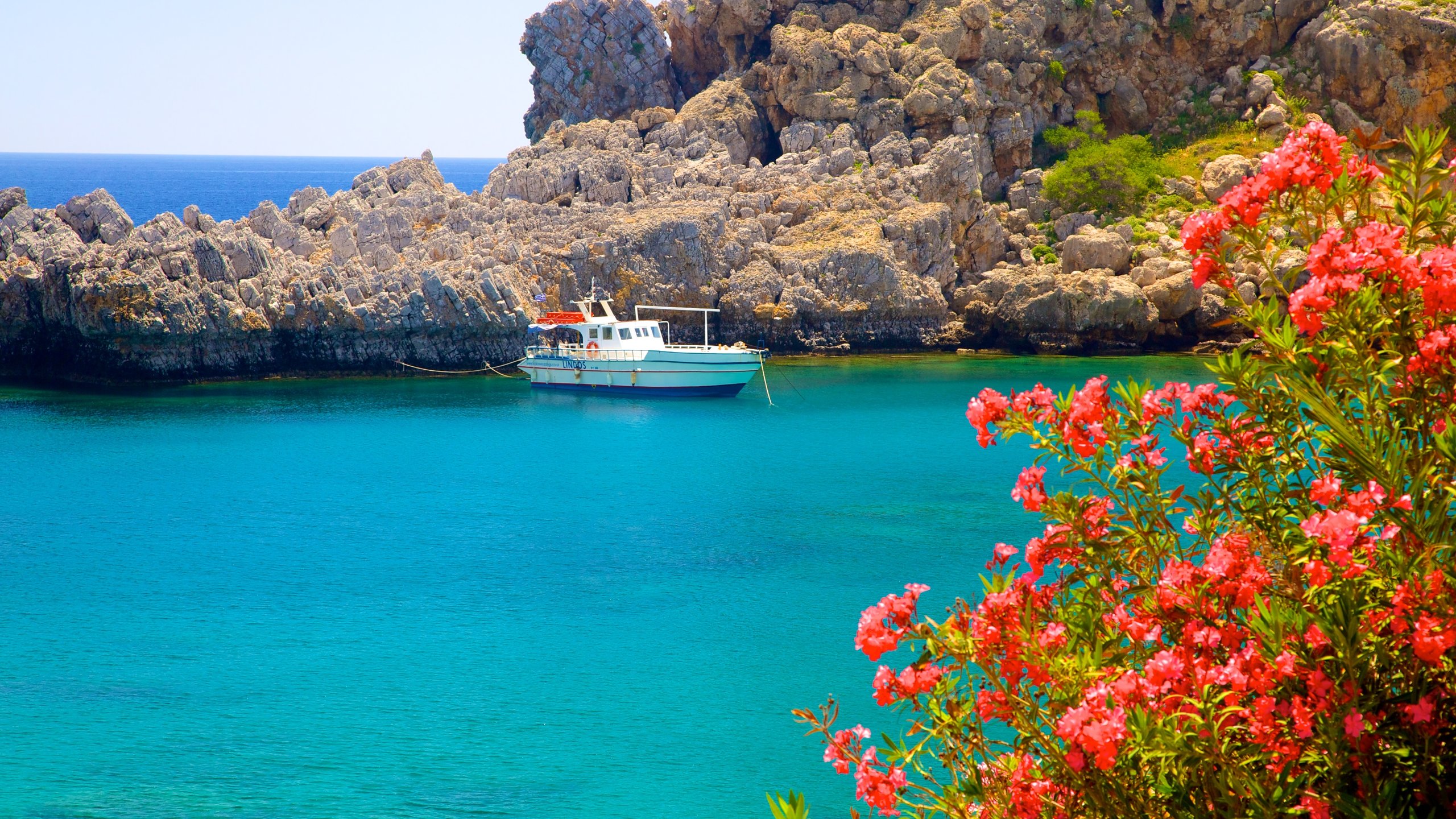 St Paul's Bay is a picturesque, idyllic spot boasting crystal-clear waters. Its unique horseshoe shape offers a sheltered and calm environment, perfect for relaxing, swimming, and snorkelling. St Paul's Bay is easily accessible by foot or car and is just a short distance from Lindos village. Its pristine beauty and serene atmosphere make it a favourite spot for locals and tourists alike.
Lindos Main Beach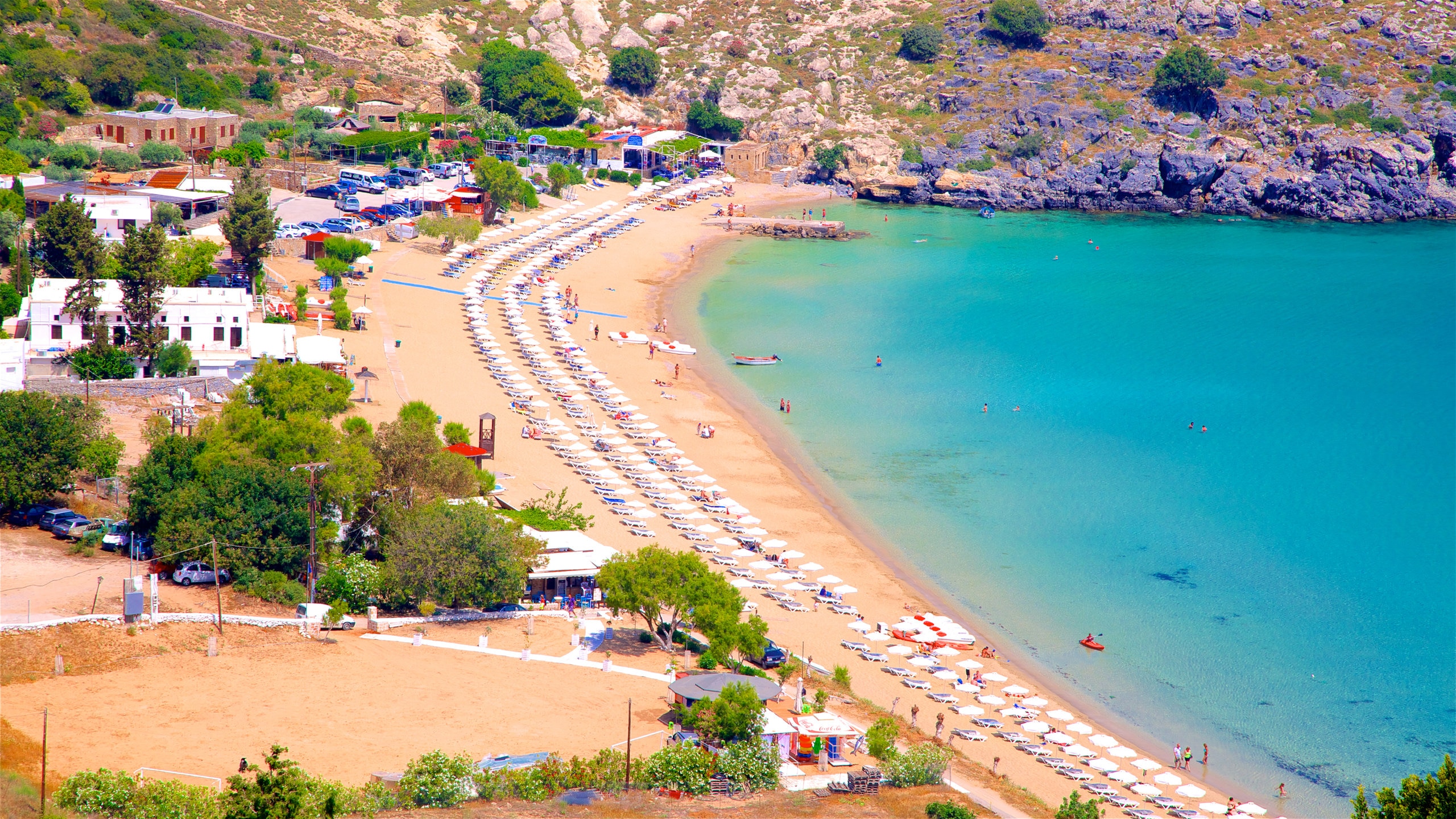 Lindos Main Beach, located in the heart of Lindos, is known for its golden sand and stunning views of the surrounding cliffs. With a range of facilities and activities available, it caters to various interests and preferences. Here, you can:
Sunbathe on comfortable sunbeds
Enjoy a refreshing drink or meal at one of the beachside tavernas
Take part in water sports like paddleboarding and jet-skiing
Find your perfect spot on Lindos Main Beach and experience a truly relaxing day under the Greek sun.
Navarone Bay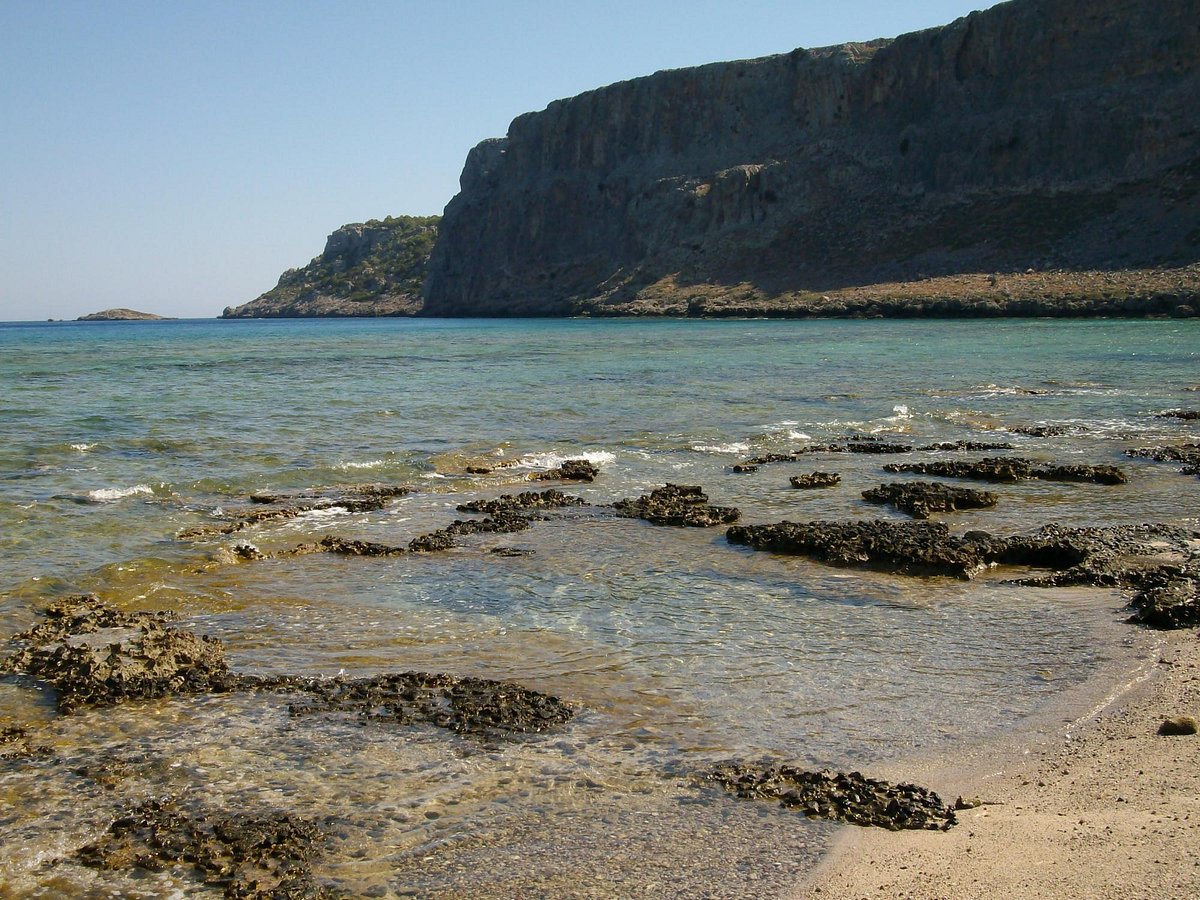 Navarone Bay is a secluded, less crowded alternative to the more popular beaches in Lindos. It offers both sandy and pebbled areas, with crystal-clear azure waters that are perfect for swimming and snorkelling. The bay is surrounded by remarkable geological formations and lush greenery, creating a unique experience difficult to find elsewhere on Rhodes. If you're looking for peace and tranquillity, Navarone Bay is the perfect beach to enjoy nature and escape the bustling tourist areas.
Cultural Landmarks
Church of Panagia
The Church of Panagia, also known as Panagia Lindos, is a must-visit cultural landmark in Lindos. Dating back to the 14th century, this Byzantine church features a breathtaking interior with intricate frescoes, colourful mosaics, and well-preserved wall paintings. As you step inside, take a moment to admire the iconostasis, a finely carved wooden screen displaying religious icons and unique decorative elements. The church is not only a testament to the rich religious history of Lindos but also a stunning work of art showcasing Byzantine craftsmanship.
Captain's Houses
Another important cultural landmark in Lindos is the Captain's Houses. Built during the 17th and 18th centuries, these impressive mansions were the homes of wealthy sea captains and merchants. Their distinct architecture is characterised by high walls, interior courtyards, elaborately carved doorways, and bold geometric designs. Some notable features of the Captain's Houses include:
Symmetrical facades: The uniform arrangement of windows and doors creates an appealing visual balance.
Pebble mosaics: Intricate designs crafted from small pebbles adorn the courtyards and walkways.
Hokhlakia: Traditional black and white decorative stonework used to embellish exterior walls.
While some of these historic homes have been transformed into museums or cultural venues, others remain private residences. As you wander through the narrow streets of Lindos, don't miss the opportunity to appreciate the beauty and architectural heritage of the Captain's Houses.
Excursions and Activities
Lindos, Rhodes offers visitors a variety of exciting excursions and activities to explore the town's rich history, stunning landscapes, and beautiful waters. This section will highlight a couple of popular options: Boat Trips and Scuba Diving.
Boat Trips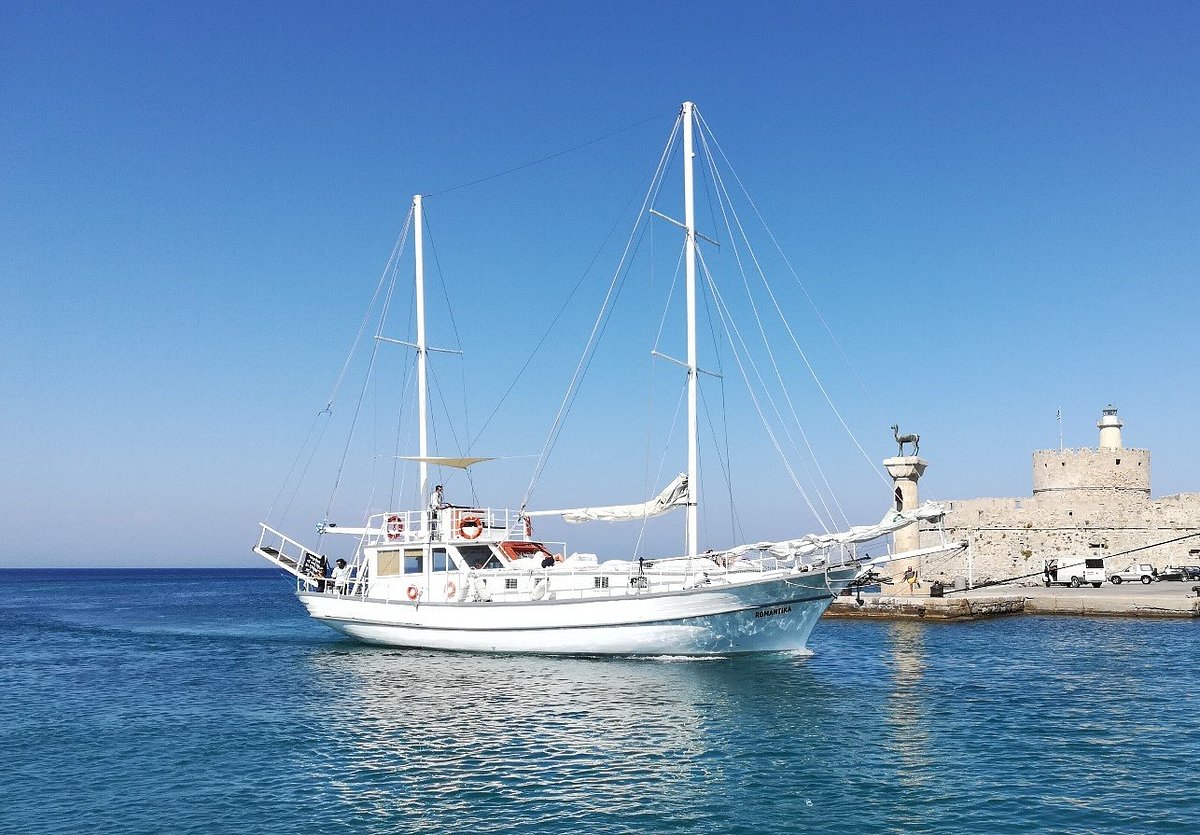 Embarking on a boat trip is a perfect way to soak in the beauty of Lindos' coastline and the surrounding areas. Several tour operators offer water tours, day trips, and excursions catering to different interests and budgets. Some notable boat trips include:
Cultural & Theme Tours: These boat excursions focus on exploring the historical and cultural aspects of Lindos and the nearby islands. Visitors can learn about the local legends, visit ancient ruins, and discover hidden spots along the coastline.
Luxury & Special Occasions: For a more sophisticated experience, you may opt for a luxury boat tour. These trips often include extravagant amenities such as fine dining, private cabins, and personalised services.
Outdoor Activities: If you are seeking an adventurous boat trip, you can find options that combine water sports, snorkelling, or even island-hopping to explore the stunning landscapes around Lindos.
Scuba Diving
Lindos, Rhodes provides plenty of opportunities to delve into the underwater world with its clear waters and diverse marine life. Scuba diving in Lindos offers a variety of experiences for both beginners and experienced divers. Some key considerations when planning your scuba diving adventure are:
Dive Sites: Lindos is home to several interesting dive sites, including caves, shipwrecks, and colourful reefs, offering divers unique underwater landscapes to explore.
Dive Centres: Numerous dive centres in Lindos provide equipment rental, dive courses, and guided dives. Make sure to choose a reputable centre with certified instructors to ensure a safe and enjoyable experience.
Visibility & Water Conditions: The waters around Lindos are known for their excellent visibility and comfortable water temperatures. The best time for scuba diving in Lindos is from May to October, with visibility reaching up to 30 metres during the summer months.
Remember to follow appropriate safety guidelines and respect the underwater environment when participating in these activities. Lindos, Rhodes, with its captivating coastline and vibrant marine life, offers a myriad of excursions and activities, ensuring an unforgettable experience for every visitor.
Concluding Thoughts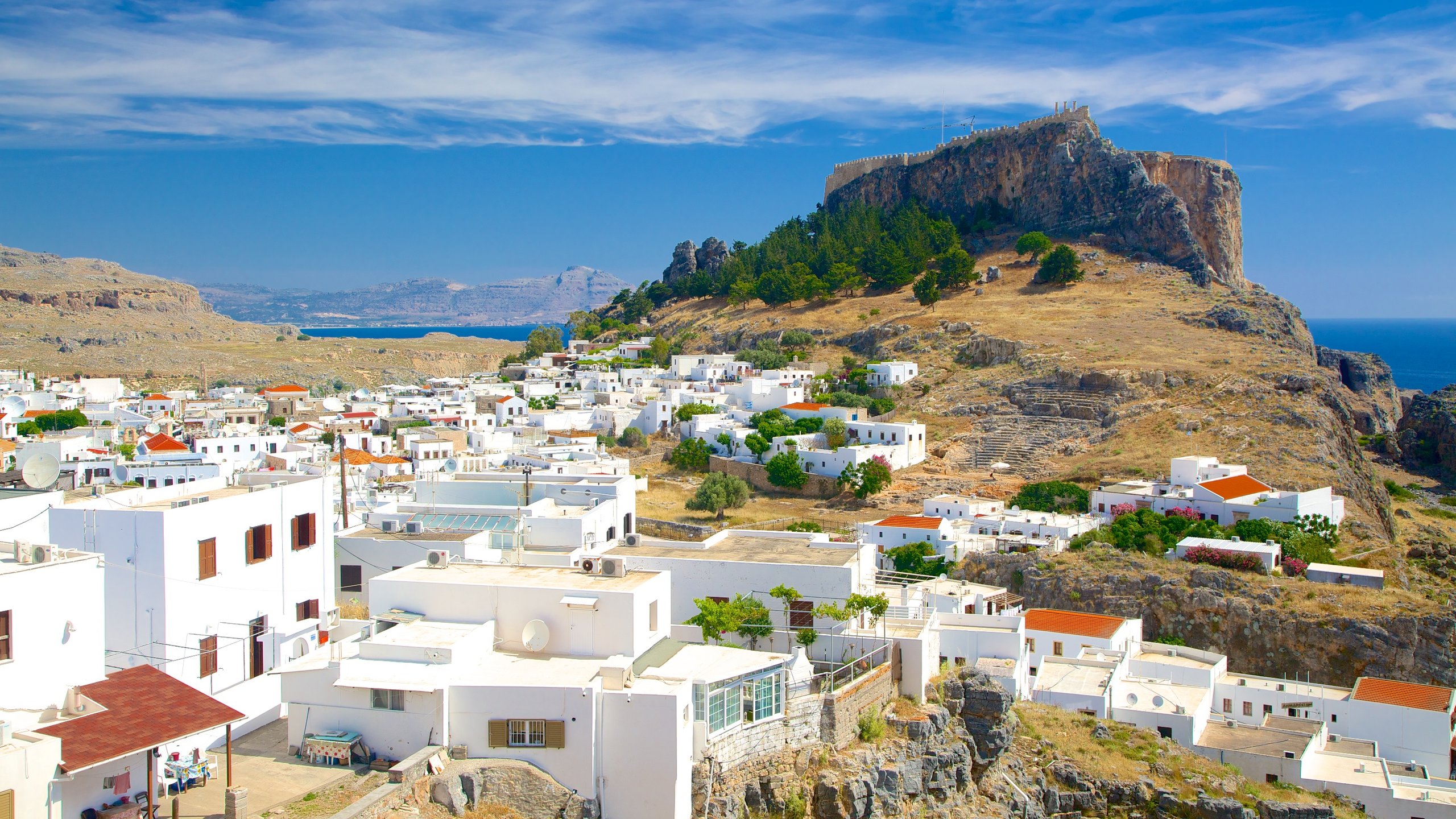 Lindos, a charming village situated on the picturesque Greek island of Rhodes, offers a plethora of enjoyable activities for both travellers and locals alike. The Acropolis of Lindos is undoubtedly a must-see, with its ancient ruins perched atop a towering hill, offering stunning views of the village and the surrounding landscapes. Visitors can reach this historic site by walking or riding a donkey for a more traditional experience.
As you wander through the whitewashed village, make sure to explore its meandering paths and discover hidden gems such as beautiful old mansions dating back to the 17th century. With its rich history and charming architecture, Lindos is a treasure trove just waiting to be uncovered.
For a more in-depth exploration of the island, consider embarking on one of the many guided tours available, such as the Classic Rhodes Sightseeing Tour, offering a comprehensive look at the best of Rhodes in a single day. Alternatively, private and bespoke tours can be arranged to accommodate specific interests and preferences.
Finally, enrich your cultural experience by participating in local activities such as pottery classes or soaking in the vibrant atmosphere of sporting events. To fully appreciate the beauty and charm of Lindos, Rhodes, we encourage you to immerse yourself in its unique and captivating experiences, which will undoubtedly leave a lasting impression.