Rhodes, a stunning Greek island with a rich history and vibrant culture, offers travellers an array of unforgettable experiences. As the largest of the Dodecanese islands, it boasts medieval architecture, beautiful sandy beaches, and ancient archaeological sites that showcase its diverse heritage. Whether you're a history enthusiast or a sun-seeker, Rhodes provides the perfect blend of relaxation and adventure.
The island's main attraction is Rhodes City, home to the well-preserved medieval Old Town, a UNESCO World Heritage site. Meandering through the maze of cobblestone streets and exploring the Palace of the Grand Master transports visitors back in time. Beyond the city walls, the picturesque villages of Lindos and Kamiros invite travellers to uncover their charming beauty, while the island's numerous castles and ruins reveal the legacy of ancient civilizations. Nature lovers will be enthralled by the enchanting Butterfly Valley and Seven Springs, offering tranquil escapes from the bustling tourist areas.
With so many captivating sights and activities, Rhodes promises an unforgettable visit that caters to all tastes and preferences. From soaking up the sun on its idyllic beaches to marvelling at its fascinating historical gems, the island is a treasure trove of memorable experiences waiting to be discovered.
Historic Sites
Rhodes, Greece, is home to several historically significant sites that attract visitors from around the world. In this section, we will explore three must-see locations: the Palace of the Grand Master, Ancient Kamiros, and Acropolis of Lindos.
Palace of the Grand Master
One of the most iconic landmarks in Rhodes, the Palace of the Grand Master is the epitome of medieval architecture. Originally used as a fortress and headquarters for the Knights of the Order of St. John, the palace has also served as a residence for Byzantine, Ottoman, and Italian rulers.
Inside, visitors can explore grand halls, beautiful courtyards, and impressive artworks depicting scenes from the island's rich history. Among the key features of the palace are the coats of arms of Grand Masters Philippe Villiers de L'isle Adam and Raymond Bérenger, the Pope, and England.
Ancient Kamiros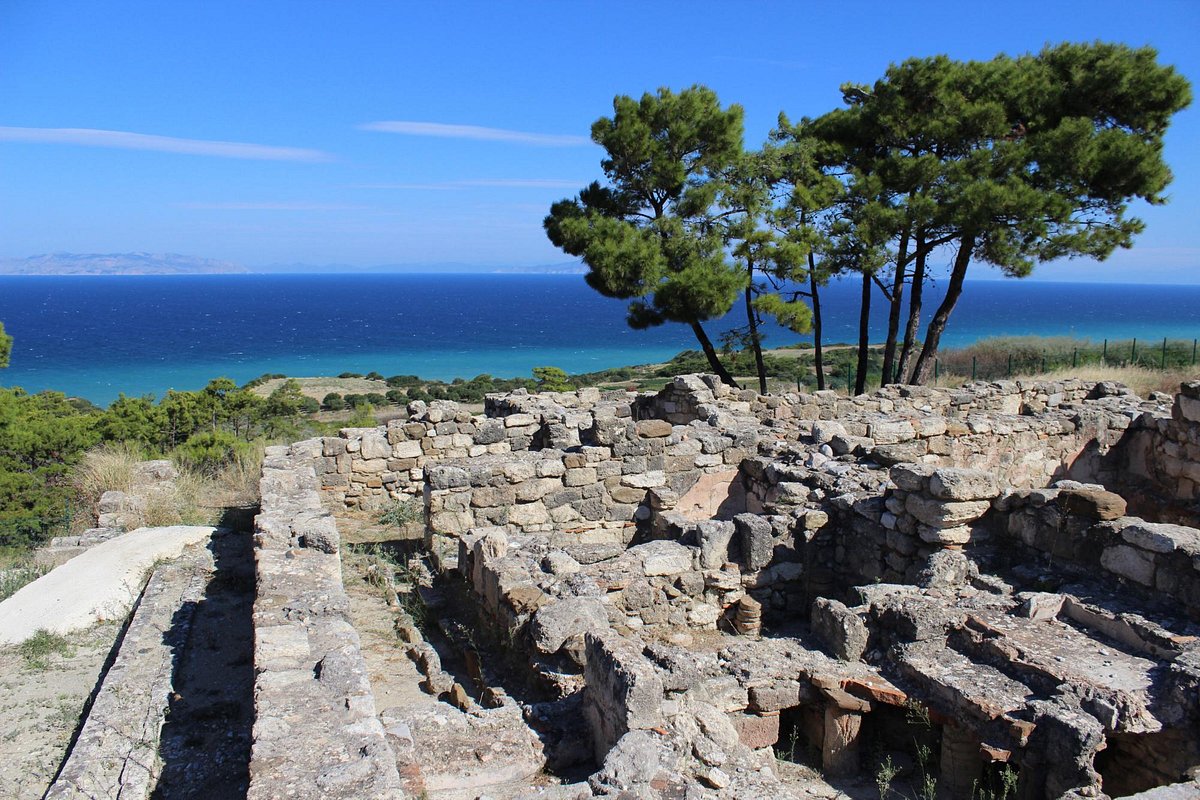 Ancient Kamiros is an archaeological site offering a fascinating glimpse of the ancient Greeks' daily lives. Established around the 7th century BC, Kamiros was one of the three most powerful cities on the island of Rhodes. The city showcases Hellenistic and Roman periods, with ruins of homes, temples, and public buildings to explore.
Visitors can wander through the remains of an Agora (marketplace), Doric temple, and stoa while conjuring up images of a thriving ancient metropolis. The site provides stunning views of the surrounding landscape and the Aegean Sea, adding to its allure for history enthusiasts.
Acropolis of Lindos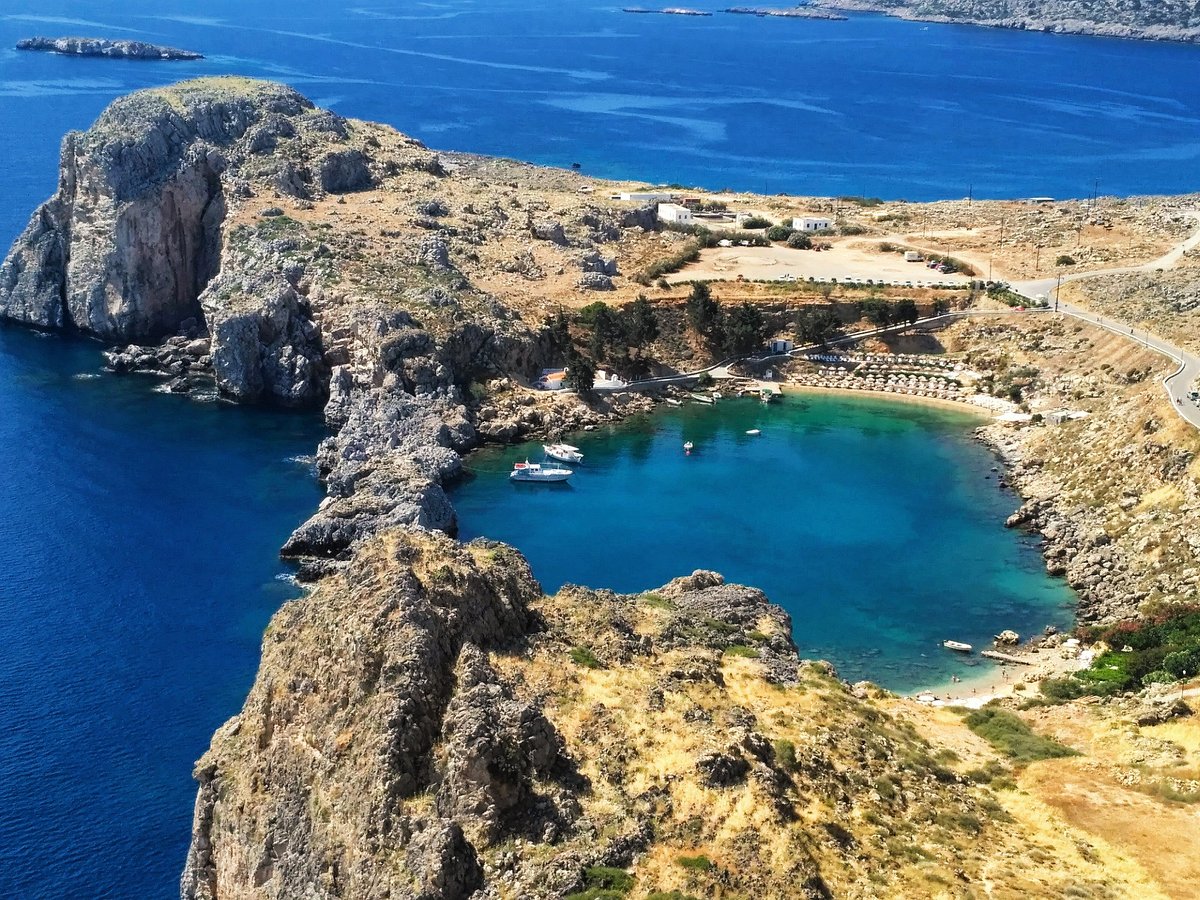 Perched atop a hill overlooking the picturesque village of Lindos, the Acropolis of Lindos is a must-visit for anyone interested in ancient history. The combination of archaeology and natural beauty make the climb up to the acropolis truly worth the effort.
The site features remnants of a Byzantine fortress, the Temple of Athena Lindia, and the Hellenistic Stoa. Whitewashed buildings dot the landscape, contrasted against the blue waters of the nearby St Paul's Beach. The Acropolis of Lindos offers an immersive experience of the island's past, blending history, culture, and stunning scenery into one memorable location.
Beaches and Nature
Prasonisi Beach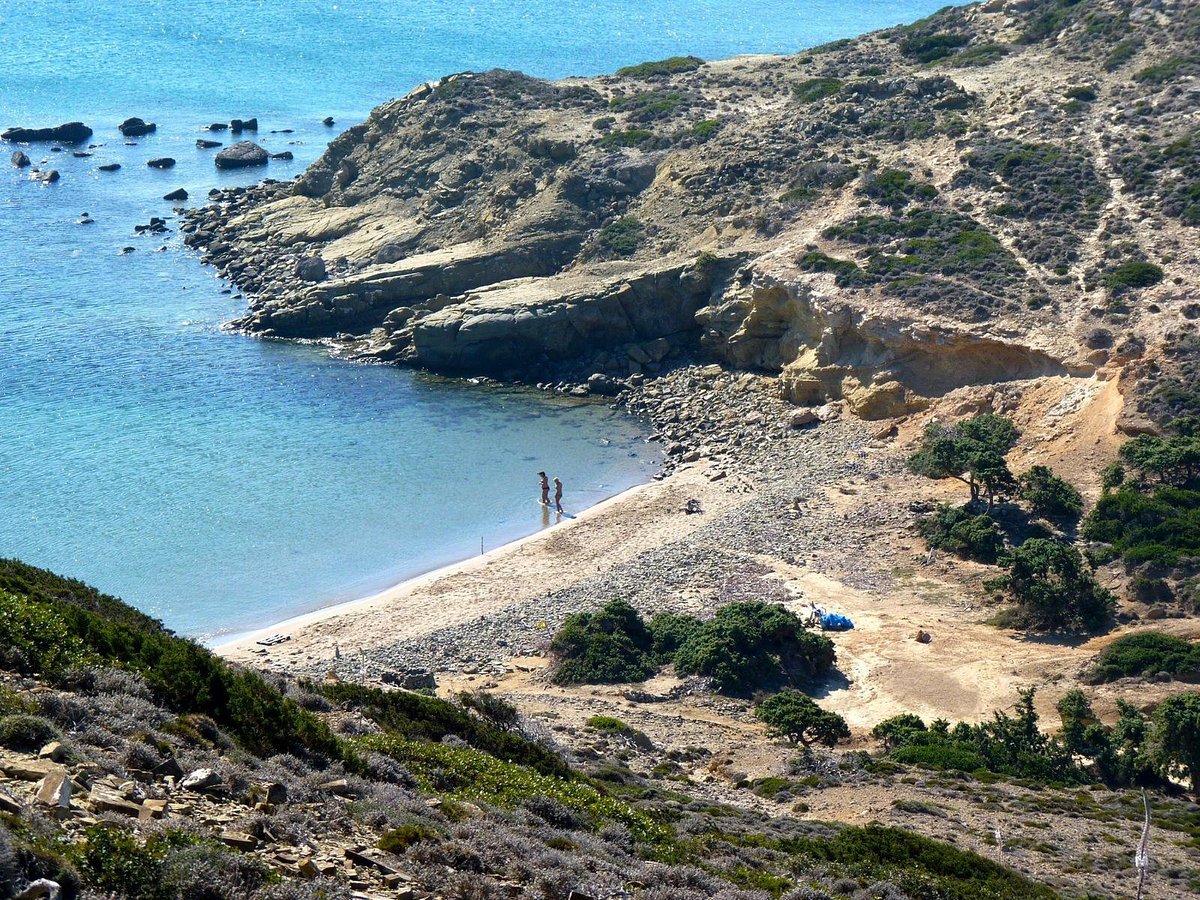 Prasonisi Beach is one of the most photographed beaches in Rhodes. It is a unique sandy causeway connecting the islet of Prasonisi to the mainland, often occasionally submerged. This mesmerising double-sided stretch of golden sand is also a prime spot for wind- and kite-surfing enthusiasts.
Anthony Quinn Bay
Anthony Quinn Bay is a picturesque cove nestled on the east coast of Rhodes. Known for its crystal-clear waters and captivating natural landscape, it's an ideal spot for snorkelling and swimming or simply relaxing on its beautiful pebble beach.
Valley of the Butterflies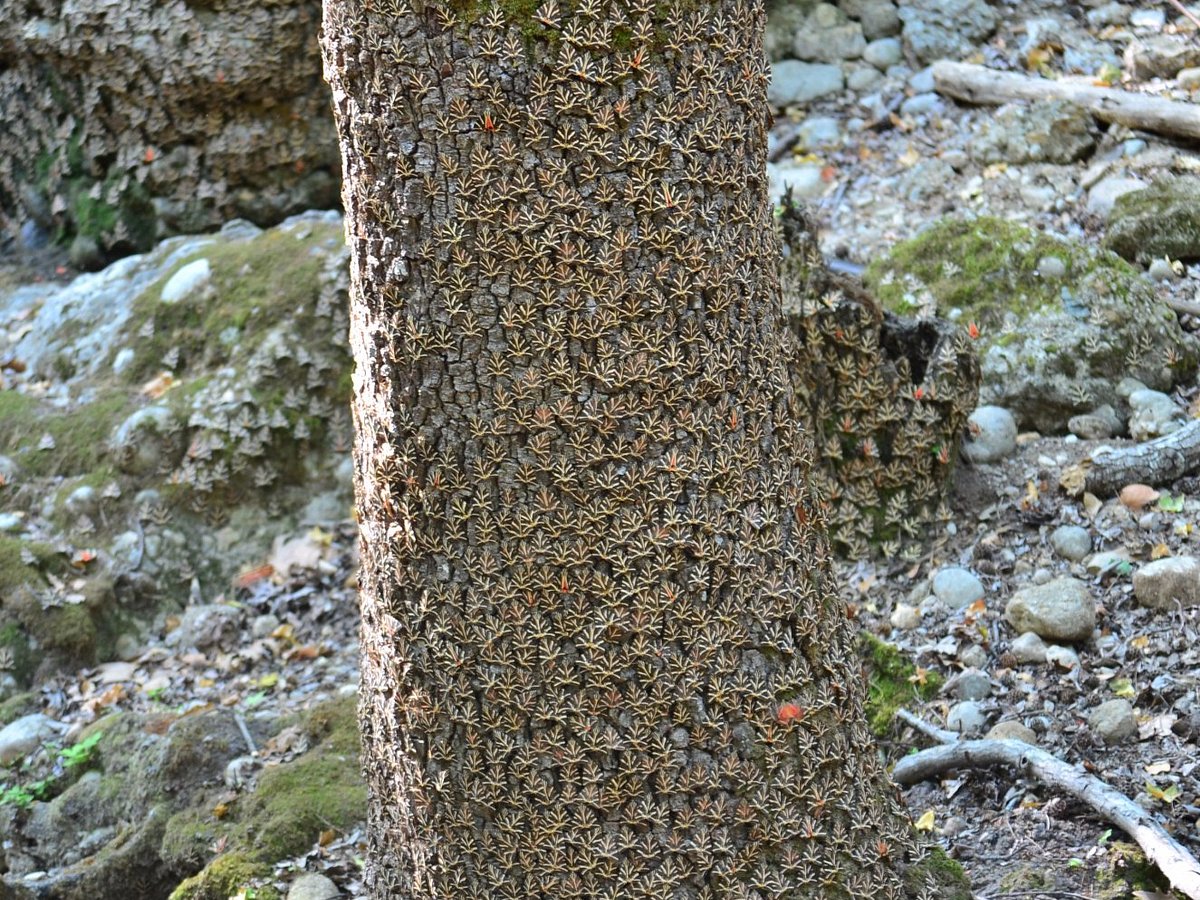 The Valley of the Butterflies, also known as Butterfly Valley, is a lush nature reserve in the heart of Rhodes. During the summer months, the valley comes alive with thousands of Jersey tiger butterflies, creating a magical experience for visitors. Wander through the shady paths and admire the beautiful waterfalls and small streams while immersing yourself in the island's tranquil natural beauty.
Museums
Archaeological Museum of Rhodes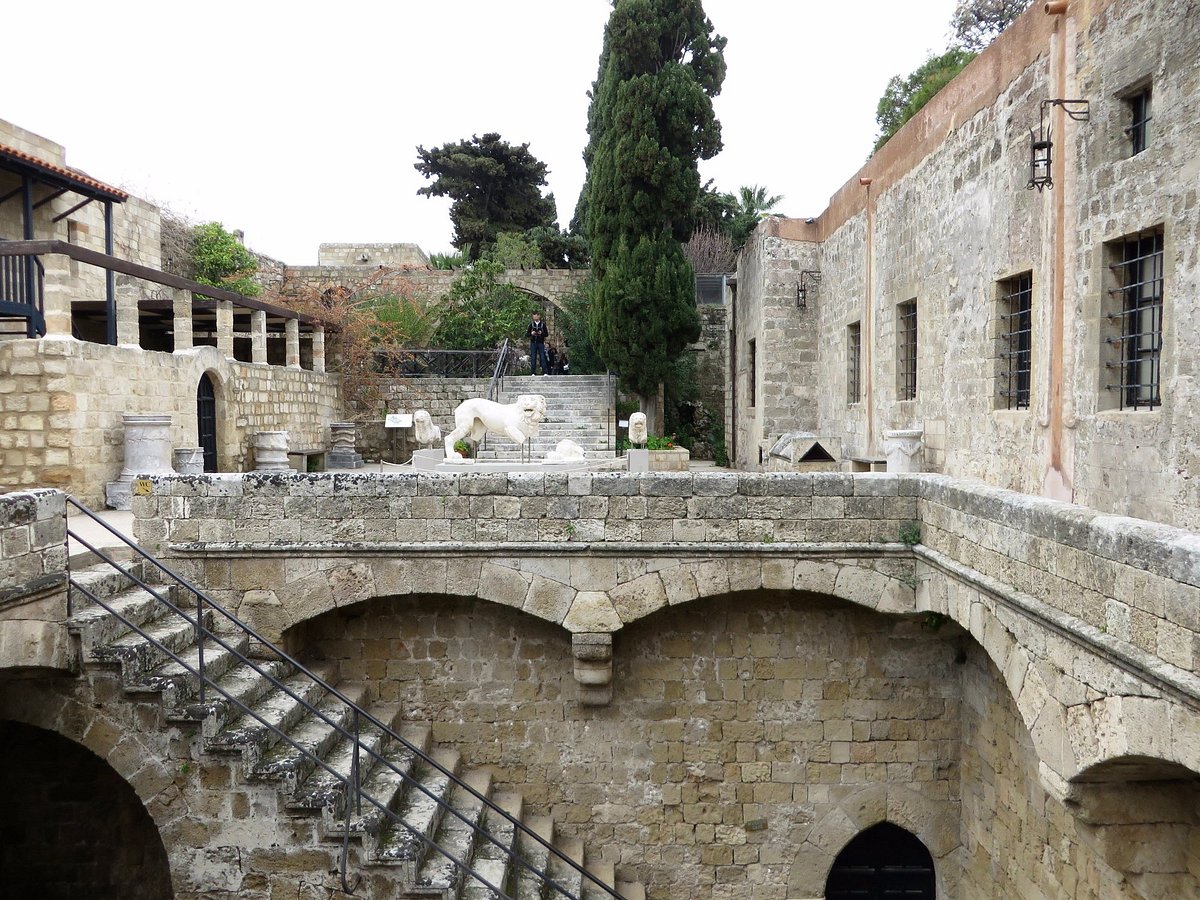 The Archaeological Museum of Rhodes is located in the magnificent 15th-century Knights' Hospital. It houses a vast collection of artefacts from various periods of the island's history, including:
Prehistoric finds
Archaic, classical, and Hellenistic sculptures
Inscriptions
Coins
Mosaics
Pottery
A notable and eye-catching exhibit is the weathered, sun-kissed stone lion that invites visitors into the museum. The museum offers great insight into the fascinating history of Rhodes, making it a must-visit for history enthusiasts and tourists alike.
Museum of Modern Greek Art
The Museum of Modern Greek Art in Rhodes showcases a comprehensive collection of modern and contemporary Greek art, celebrating the work of Greek artists from the 20th century until the present day. The museum is split into various sections, and the exhibits include:
Paintings
Sculptures
Etchings
Ceramics
Photography
Visitors can admire not only the intricate artwork but also the architectural beauty of the museum, which is housed in three separate buildings. The Museum of Modern Greek Art provides an ideal spot for art lovers to explore and appreciate the diverse range of artistic styles, techniques, and themes that have shaped modern Greek art.
Outdoor Activities
Rhodes, a beautiful Greek island, offers a range of exciting outdoor activities for travellers to enjoy. In this section, we will focus on two popular options: windsurfing and kitesurfing, and boat tours.
Windsurfing and Kitesurfing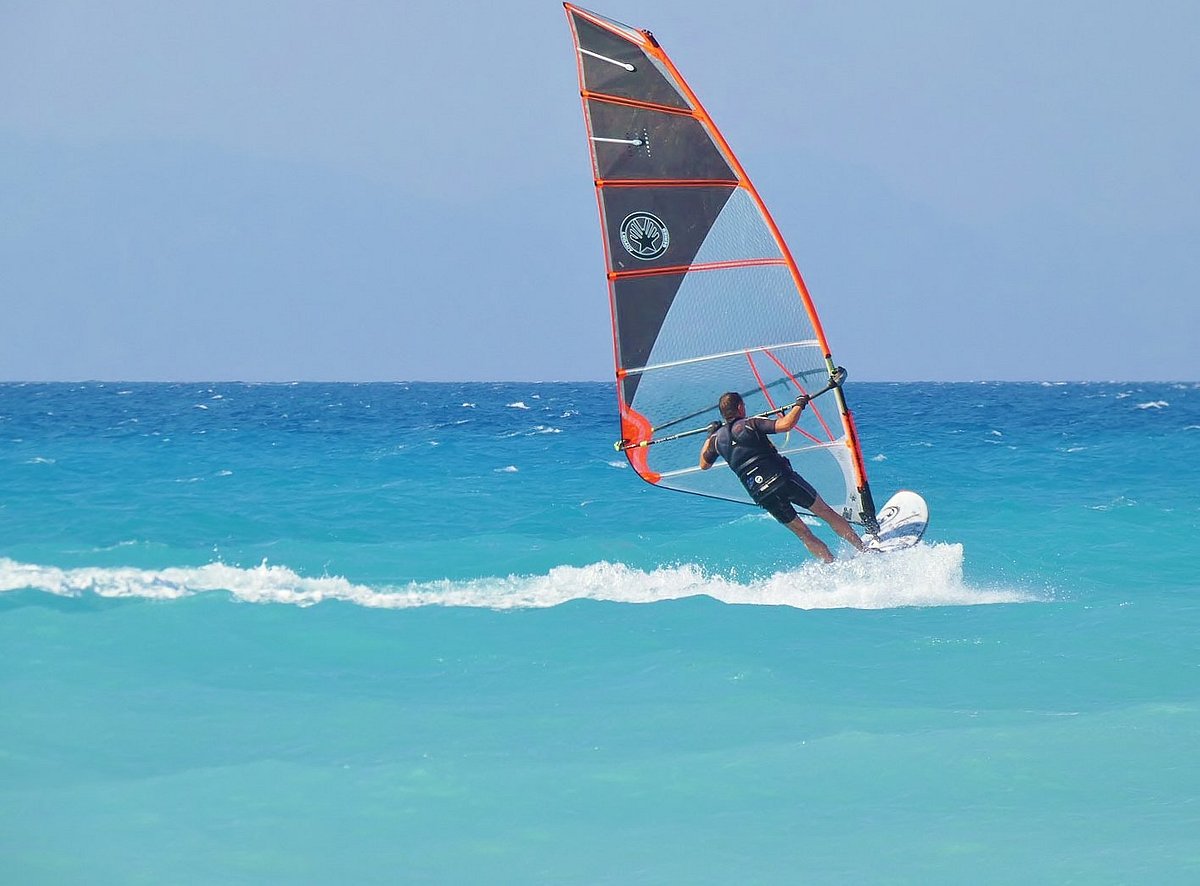 The island of Rhodes is renowned for its excellent windsurfing and kitesurfing conditions, particularly in Prasonisi, located at the southernmost tip of the island. This unique area transforms from an island to a peninsula depending on the season – in winter it's an island, while in summer, it's connected by two sandy fringes. Regardless of the time of year, Prasonisi's consistent winds make it a popular destination for both beginners and experienced windsurfers and kitesurfers.
There are several windsurfing and kitesurfing schools and rental centres in the area that cater to different skill levels. Beginners can take advantage of the sheltered, shallow waters, while more advanced riders can test their skills in the open sea. If you're interested in learning or improving your skills, consider booking a lesson or course with a certified instructor.
Boat Tours
Rhodes offers a variety of boat tours that allow you to explore the island's beautiful coastline and surrounding areas. Some of the top-rated boat tours include:
Fast Boat to Symi with a swimming stop at St. George's Bay: This tour takes only one hour, letting you explore the picturesque island of Symi with its stunning harbour, vibrant waterfront and an opportunity to take a refreshing swim at St. George's Bay.
Rhodes Sea Kayaking Tour: This guided sea kayaking tour lets you paddle along the coastline, discovering hidden coves, crystal clear water, and breathtaking scenery.
Rhodes Day Cruise (with lunch and unlimited drinks) 6 Hours: This full-day cruise includes a delicious lunch and unlimited drinks, allowing you to relax and enjoy the sun, sea, and fantastic views. Visiting beautiful bays, swimming, and snorkelling make for an unforgettable experience.
ATV Tour through South Rhodes – Relaxed Pace Guided Tour: Experience the island's spectacular landscapes, hidden gems, and picturesque villages on a guided ATV tour suitable for all ages and abilities.
To maximise your enjoyment of Rhodes' outdoor activities, ensure that you book these tours ahead of time and check for any specific pre-requisites or requirements. Happy exploring!
Shopping and Local Markets
Old Town Markets
Rhodes, Greece, offers a rich shopping experience where travellers can purchase local products like ceramics, embroidery, jewellery, and traditional sweets such as melekounia. Among the must-visit shopping areas is the island's Old Town, where visitors can immerse themselves in its lively atmosphere and picturesque streets.
In the Old Town, shoppers can find a wide variety of souvenir shops, art galleries, and specialty stores offering unique finds. The New Market, or Nea Agora, is noted for being one of the most developed marketplaces in Greece and is known for its impressive architecture facing the harbour. It provides a comprehensive shopping experience, as well as dining options for visitors to enjoy during their exploration of the area.
While shopping in Rhodes, travellers can also come across an array of locally made delicacies such as ouzo, olive oil, and honey to take back home and share with their loved ones. It is not uncommon to find shops that have curated their inventory through travels across Greece, showcasing the diverse and enticing goods on offer on the island.
When visiting Rhodes, be sure to set aside time for exploring the Old Town Markets and experiencing an essential aspect of Greek culture by browsing through the various eye-catching and memorable products available.