Nestled in the eastern coast of Rhodes island, the alluring village of Archangelos is a favourite destination for travellers seeking a blend of tradition and natural beauty. The village is home to a generous mix of cultural and natural attractions, including charming narrow streets lined with picturesque houses, warm and friendly inhabitants, and local landmarks that reflect the area's rich history.
Renowned for its Church of the Archangel Michael and the well-preserved Archangelos Fort Castle, the village offers an opportunity to delve into the region's past. Meanwhile, an array of nearby attractions such as Stegna Beach, Seven Springs Park, and the Faethon Miniature Horse Farm add a touch of excitement and relaxation to any visit.
Visitors can also indulge in local culinary delights and engage in traditional customs at Archangelos Folklore Museum or enjoy a glass of their favourite beverage at Stegna's beach bars. In Archangelos, you'll discover an authentic experience of Rhodes island that will leave a lasting impression.
Getting to Archangelos
Archangelos is a charming village located in the northeast of Rhodes, Greece. It's well-known for its traditional houses, courtyard gardens and narrow streets, making it an ideal destination for those looking to explore authentic Greek culture. To help you on your journey, we've outlined the best ways to get to Archangelos.
To reach Archangelos, the first step is to fly into Rhodes International Airport. The airport is conveniently situated only 20.9 km away from Archangelos. Multiple international and domestic flights arrive at Rhodes Airport, making it easily accessible from various locations.
Once you've landed in Rhodes, there are several options for travelling to Archangelos. One popular method is to rent a car and drive to the village. This offers you the flexibility to explore the scenic routes and stop at any nearby attractions during your trip. Several car rental companies operate at the airport, so you'll have a wide range of options to choose from.
Another way to get to Archangelos is by taking public transportation. Buses regularly operate between Rhodes Airport and the village, providing an affordable and eco-friendly travel option. The buses are fairly reliable, and the journey should take around 45 minutes to an hour, depending on traffic.
If you prefer a more comfortable and hassle-free travel experience, consider using a taxi or a private transfer service. These options are readily available at the airport and can take you directly to your destination in Archangelos. While this method might be more expensive compared to other options, it provides a convenient and stress-free way to start your holiday.
By following these suggestions on how to get to Archangelos, you will be well on your way to enjoying an unforgettable Greek vacation. Remember to communicate with locals, ask for help if needed, and always have a map or GPS ready to ensure a smooth and enjoyable trip.
Exploring the City
Historical Sites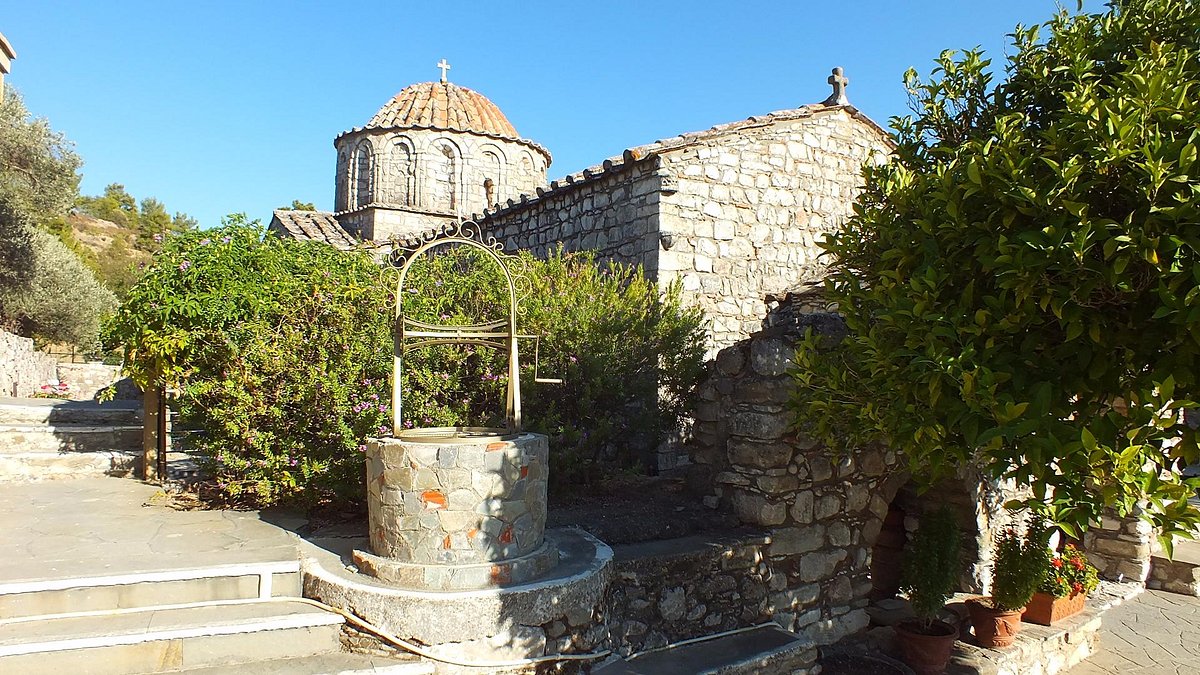 Archangelos, the 5th largest city on Rhodes island, is a great destination for history enthusiasts. One significant site to visit is the Church of Michael the Archangel. Dedicated to Archangel Michael, the patron of the town, this church holds a prominent position in the area's history. A beautiful testament to local architecture and faith, it provides visitors with an added appreciation of the city's rich past.
Another fascinating historical site is the Archangelos Fort and Castle Rodou Lindou. These fortifications stand as a reminder of times past when defense against invaders was a key concern. Exploring the ruins offers insights into the strategic importance of Archangelos in earlier times.
Museums and Galleries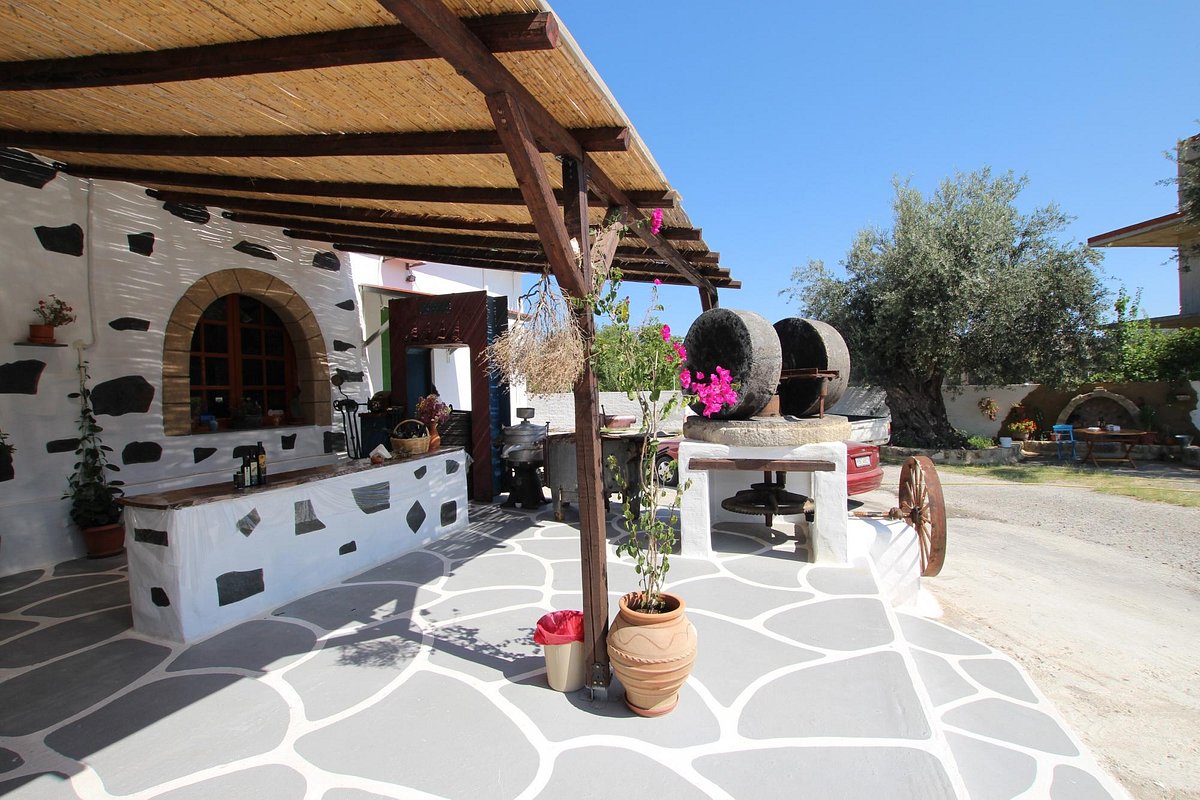 Visitors to Archangelos seeking an immersive cultural experience can visit the Folklore Museum of Archangelos. This museum offers a glimpse into the town's history, showcasing various artefacts, traditional clothing, and items of everyday life.
If you're interested in the area's agricultural production, stop by the Olive Oil Factory. Here, you can learn about the town's longstanding tradition of olive oil production and even sample some locally made olive oil. Additionally, you might come across some speciality and gift shops in the vicinity.
Accommodation Options
Hotels
Archangelos offers a variety of hotels for travellers to choose from. One popular option is the Porto Angeli Hotel. This hotel provides a comfortable stay with modern amenities and is well-reviewed by guests. Prices and availability can be found by checking your desired travel dates.
Another hotel to consider in Archangelos is the Palazzo Archangelos. Located in Monemvasia, this beach hotel offers free WiFi, free parking, and a beachfront location. With a cost of around £53 per night, this hotel presents good value for money.
Traditional Guesthouses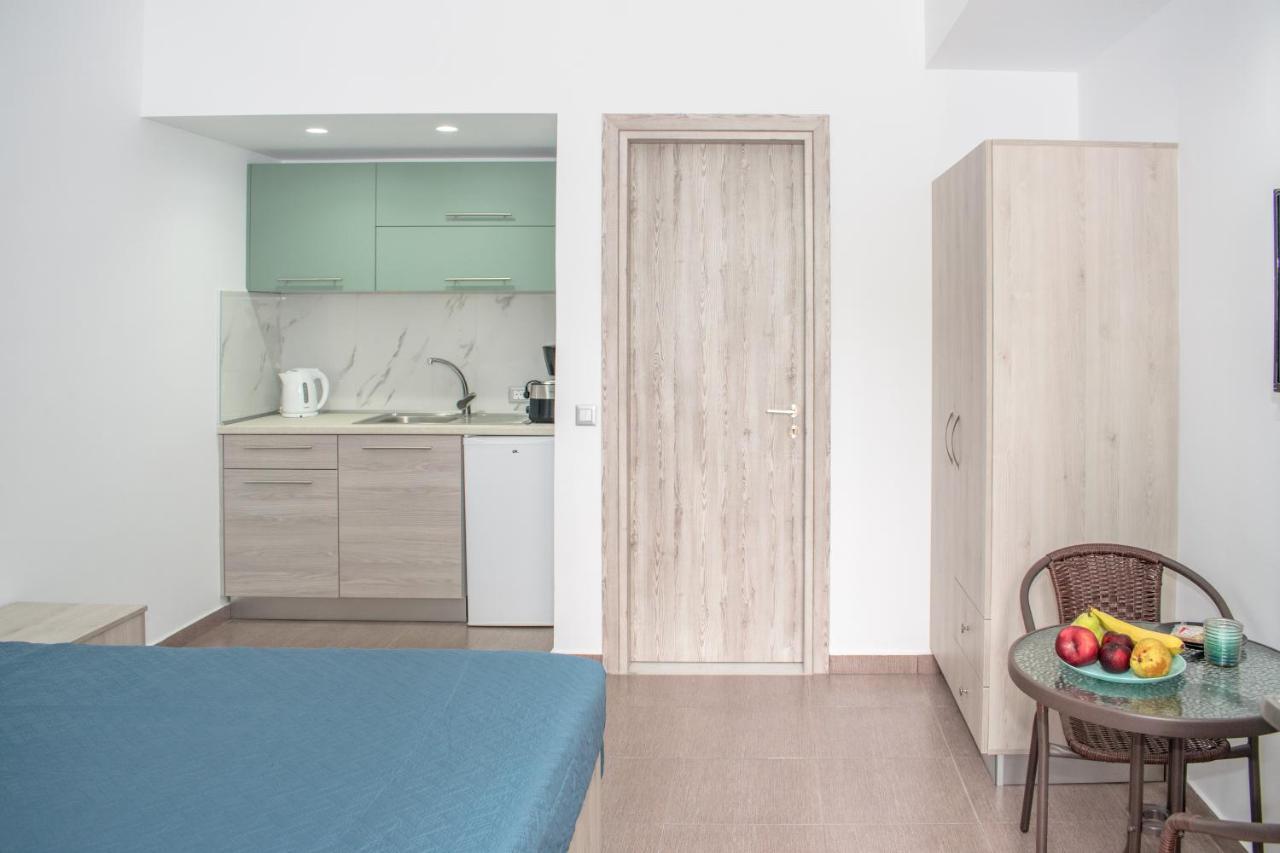 If you prefer a more authentic experience, Archangelos has several traditional guesthouses available. The Stegna Hibiscus is one such accommodation option. Situated just a few steps from Stegna Beach and 22 km from Lindos Acropolis, guests can enjoy free WiFi and a garden with a terrace and sea views.
Another guesthouse to explore is the Red Hibiscus Stegna in Archangelos. This charming accommodation provides a true sense of Greek living while offering modern amenities for a comfortable stay. Check online for the latest prices and deals for this guesthouse.
In summary, Archangelos offers various accommodation options for travellers, including both hotels and traditional guesthouses. Be sure to research and select the best option that suits your needs and preferences for a memorable visit to this beautiful destination.
Food and Drink
Local Cuisine
Archangelos is known for its delicious and authentic Greek cuisine. While visiting Archangelos, indulge your taste buds with some local flavours including:
Koulourakia: A traditional sweet treat, these butter-based biscuits are often served during festive occasions, and they make for a delightful snack or dessert.
Greek coffee: Enjoy a cup of traditional Greek coffee, brewed slowly and served strong, often with a side of sweets or biscuits.
Olive oil: Archangelos is home to an olive oil factory, which produces high-quality oil for both local consumption and exports. Don't miss the opportunity to taste and purchase some locally produced olive oil during your visit.
Popular Restaurants
Here are some popular restaurants in Archangelos where you can enjoy mouth-watering local dishes:
The 20 Best Restaurants in Archangelos: This list, curated by Wanderlog, features must-visit eateries in Archangelos, known for their friendly atmosphere and delicious food. One notable location is a restaurant where the owner is warm and welcoming, and generous portions of delicious dishes are served.
Amethystos: A popular spot among travellers and locals alike, Amethystos offers a delightful combination of delicious food and refreshing drinks. With a charming atmosphere, it's an ideal place to unwind and enjoy your meal.
Tsambika Beach: If you prefer a meal with a view, head to Tsambika Beach. You'll find numerous beachside eateries serving a range of Greek dishes, seafood and refreshing beverages. Visit later in the afternoon when the crowd thins out for a relaxed dining experience.
Remember to explore these establishments to immerse yourself in the diverse flavours of Archangelos and make the most out of your visit.
Festivals and Events
Archangelos, a charming village nestled on the eastern coast of Rhodes, hosts an array of entertaining events and lively festivals throughout the year. These events showcase the region's rich culture, tradition and hospitable nature, making them a must-visit for travellers.
One of the most famous events is the Panigiri festival, dedicated to the Church of the Archangel Michael, the town's patron saint. Held annually in late September, this religious celebration begins with a procession at the church, followed by live music, traditional dancing, and local delicacies. Visitors get a chance to immerse themselves in the village's customs and heritage whilst enjoying an unforgettable experience.
Another significant event is the Wine Festival, which takes place in the summer months. This festival celebrates the island's age-old winemaking tradition and offers visitors a chance to taste local wines, accompanied by delicious home-cooked food and vibrant entertainment. Locals and tourists alike partake in this convivial event to appreciate the region's most exceptional wines.
Throughout the year, Archangelos is also home to various smaller events, such as traditional music nights, where local musicians gather to perform and showcase the unique melodies and rhythms of the island. These gatherings offer a warm, inviting atmosphere and provide tourists with a glimpse into the authentic life of the villagers.
Whether it's joining the celebratory atmosphere of the Panigiri festival or embracing the conviviality of the Wine Festival, attending the events in Archangelos guarantees a culturally immersive and memorable visit to this picturesque village on the island of Rhodes.
Tips for Travellers
Safety
Archangelos is a relatively safe destination, and travellers can enjoy their trip with peace of mind. However, it is essential to take usual safety precautions, such as:
Keep personal belongings secure, especially in crowded places or on public transport.
Be cautious when walking after dark, especially in poorly lit areas.
Use reputable, licensed taxi services for transportation.
If you require medical assistance, there are local health centres and pharmacies available. As with any international travel, it's recommended to have travel insurance that covers medical expenses in case of emergencies.
Etiquette
To make your visit to Archangelos enjoyable and respectful of local customs, consider the following etiquette tips:
Greetings: When meeting locals, a friendly smile and a polite "hello" is the standard way to greet them. "Yia sas" or "Yia sou" is the Greek way of saying "hello" depending on if you're addressing a group or an individual, respectively.
Dress code: When visiting religious sites, such as churches or monasteries, dress modestly to show respect. This includes covering shoulders and knees for both men and women.
Tipping: In restaurants, a tip of around 10% of the bill is customary for good service. However, tipping is not expected in bars or when paying for other services, such as taxis.
Behaviour at archaeological sites: Be respectful and follow posted signage at these sites. Avoid touching ancient structures or climbing on them, as this can cause damage.
Photography: When taking photographs, respect locals' privacy by asking for permission before snapping their picture, especially if it's a close-up shot.
By following these safety tips and etiquette suggestions, you can enjoy your visit to Archangelos and interact smoothly with the locals while respecting their culture and traditions.