Nestled in the heart of Rhodes, the enchanting village of Archipolis, also known as Archipoli or Arhipoli, promises a delightful experience for visitors eager to explore the rich history and charming beauty of Greece. The village boasts captivating legends attached to its origin, with stories of its first inhabitants settling on the nearby mountain called Axintes and its name derived from a Cretan prince, Archepolis, who once sought refuge in this idyllic haven.
Before venturing on your journey to Archipolis, it is crucial to acquaint yourself with the essential information that will help make your visit as seamless as possible. This article aims to provide a comprehensive guide with practical tips, historical insights, and suggestions for the best experiences Archipolis has to offer.
Embarking on a trip to Archipolis is an opportunity to immerse yourself in the charm of a traditional Greek village, where history, serene landscapes, and the allure of locality come together to create a memorable experience. Continue reading to discover everything you need to know to make the most of your visit to this captivating destination on the island of Rhodes.
Getting to Archipolis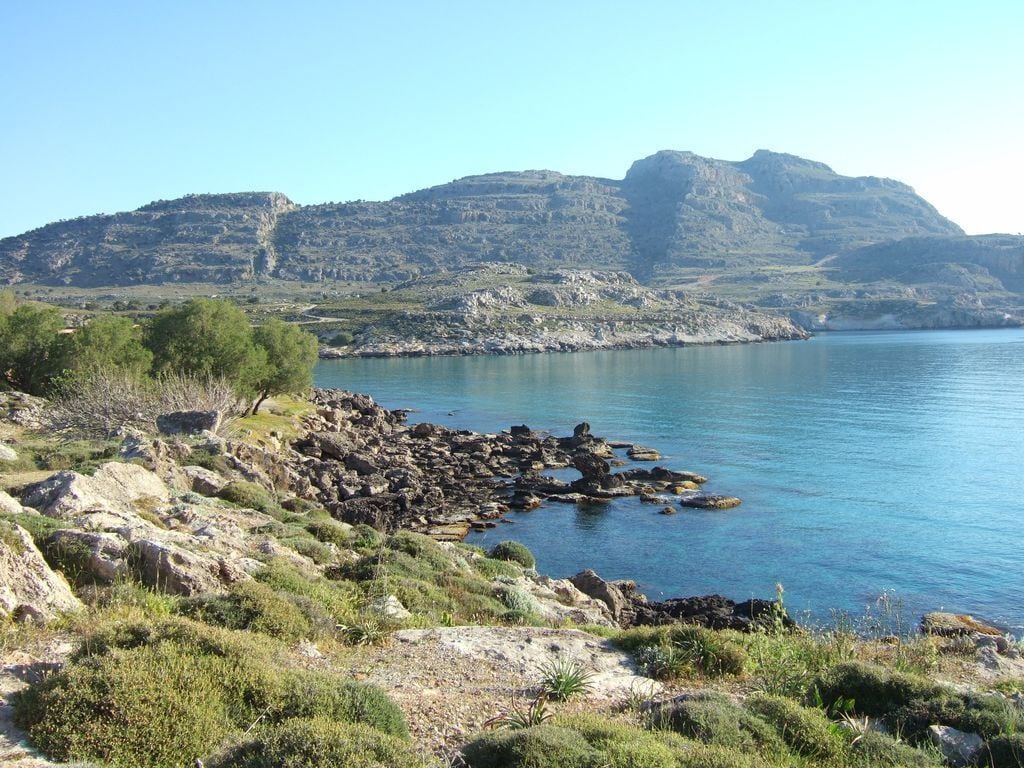 By Air
Rhodes has an international airport, Rhodes International Airport, which connects the island to major European cities. As Archipolis is located on the island of Rhodes, you can take a flight to Rhodes International Airport and then travel to Archipolis by land. Be sure to check airlines and schedules for the best options.
By Land
Once you arrive on Rhodes, the easiest and most convenient way to reach Archipolis is by car or taxi. The distance between Rhodes Town, where the airport is located, and Archipolis is approximately 33 km. The journey takes about 37 minutes by car. Alternatively, you can opt for a bus ride from Rhodes Town to Archipolis, which is affordable, but may take longer due to stops and connections.
By Sea
Visitors can also reach Rhodes via ferry from other Greek islands or mainland Greece. Various ferry services are available, with regular routes connecting Rhodes to Athens (Piraeus) and other neighbouring islands. Once in Rhodes, you can travel to Archipolis by land transport, as mentioned above. Keep in mind that travel times and schedules may vary depending on season and service providers.
Accommodation Options
Hotels
When visiting Archipolis, you can find various hotels to cater to different budgets and preferences. For a comfortable stay near the beach, consider booking at the Mitsis Petit Palais Beach Hotel. This 4-star beach hotel offers free breakfast, free WiFi, and a beach locale. You can also search and compare the prices of accommodation deals in Archipolis through platforms like trivago to find the right hotel at an ideal price.
Guest Houses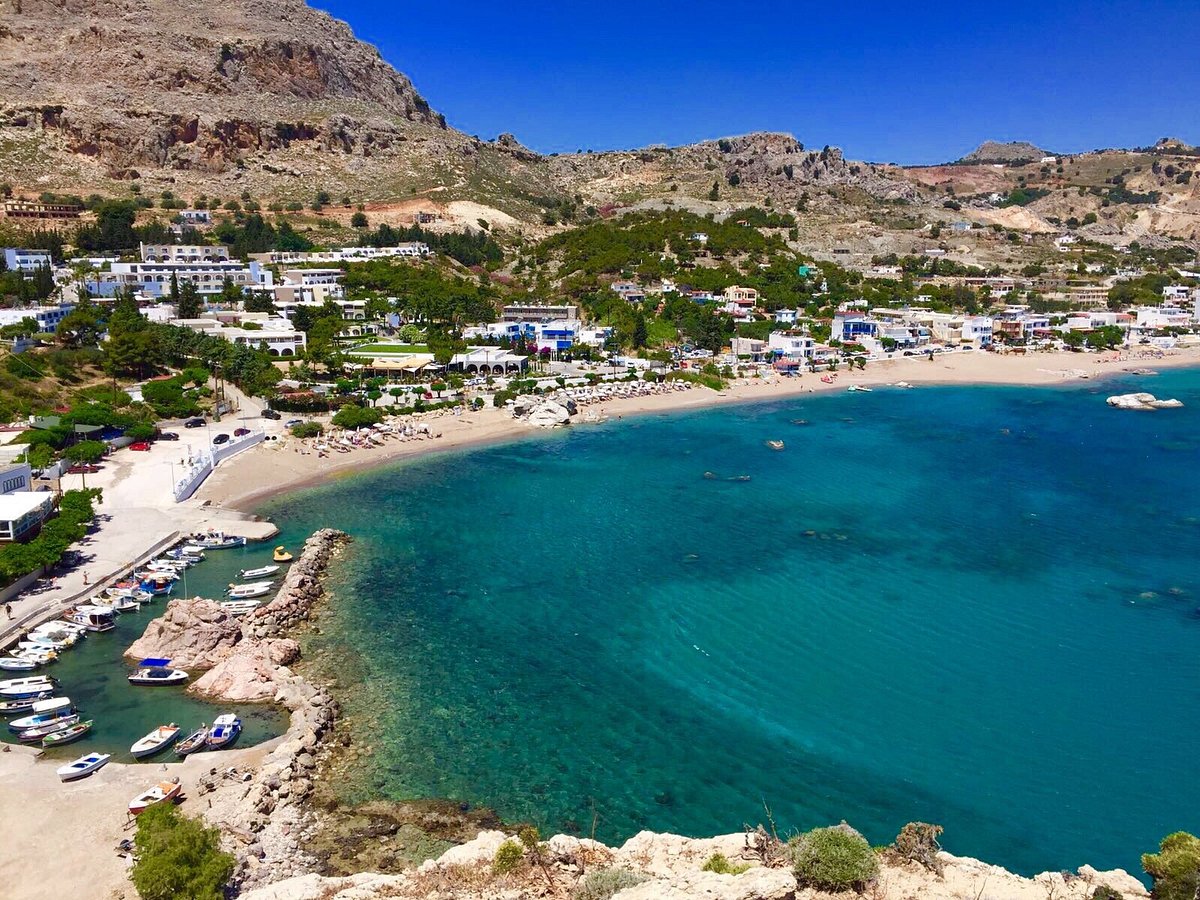 For a more intimate and personalised stay, guest houses in Archipolis offer a blend of comfort and local charm. Stegna Sunny Beach is one such option, where you can book the "Lindos Above" chill-out bungalow that sleeps two and includes 1 bedroom and 1 bathroom. Many of these guest houses can be found through vacation rental platforms like Vrbo, where you can choose from more than 1,000 properties for your perfect holiday stay.
Hostels
If you're travelling on a budget or prefer a more social experience, you can explore hostel options in Archipolis. Although specific hostel names are not available from the search results, you can expect to find various affordable accommodation choices in the area. Simply widen your search to include hostels or budget accommodations when using the provided online resources.
Local Cuisine
Traditional Dishes
When visiting the Acropolis, one must not miss the opportunity to indulge in authentic Greek cuisine. Some of the best traditional dishes to try include:
Moussaka: A delicious baked dish made with layers of eggplant, minced meat, and béchamel sauce.
Souvlaki: Iconic Greek kebabs made from marinated pieces of meat (usually pork or chicken) grilled on skewers and served with pita, vegetables, and tzatziki sauce.
Pastitsio: Similar to lasagna, this Greek pasta dish features layers of pasta, minced meat, and béchamel sauce.
Street Food
Greece is renowned for its delicious and affordable street food options. Here are some popular choices to enjoy:
Gyros: A Greek classic, gyros are made with marinated meat (usually pork or chicken) cooked on a vertical rotisserie and served wrapped in a pita with tomatoes, onions, and tzatziki sauce.
Tiropita: A flaky pastry filled with feta cheese, traditionally served warm as a breakfast or snack.
Koulouri: Circular bread covered in sesame seeds, reminiscent of a pretzel, that is an ideal on-the-go snack.
Fine Dining
If you're looking for a more sophisticated dining experience with a local twist, the area around the Acropolis boasts some excellent fine dining establishments. Here, you can expect to find modern Greek cuisine, which is a fusion of traditional flavours and contemporary techniques. Make sure to book a table in advance, especially during the peak season, as these establishments tend to fill up quickly.
Main Attractions
When visiting the Acropolis, you can expect to be immersed in history, culture, and stunning architectural wonders. In this guide, we will explore the main attractions, including historical sites, museums, and landmarks that you should not miss.
Historical Sites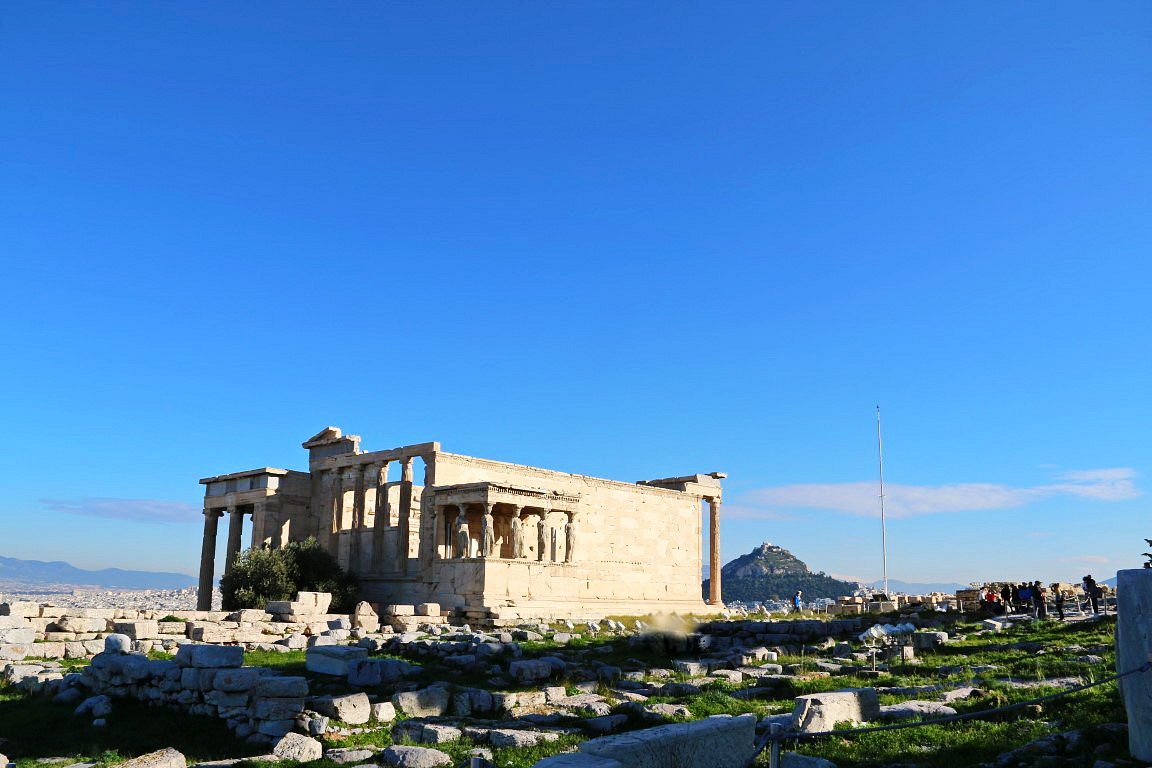 The Acropolis is home to numerous fascinating historical sites that showcase the rich ancient Greek culture. Some of the key sites include:
The Parthenon: This iconic temple, dedicated to the goddess Athena, is the centrepiece of the Acropolis.
Temple of Athena Nike: A small temple at the Propylaia's southwest corner, dedicated to the goddess of victory.
Propylaia: The grand entrance to the Acropolis, featuring impressive columns and intricate carvings.
Erechtheion: An ancient temple with the famous Porch of the Caryatids, dedicated to both Athena and Poseidon.
It's recommended to spend 2-3 hours exploring these historic sites and appreciating the remarkable craftsmanship of ancient Greek architecture.
Museums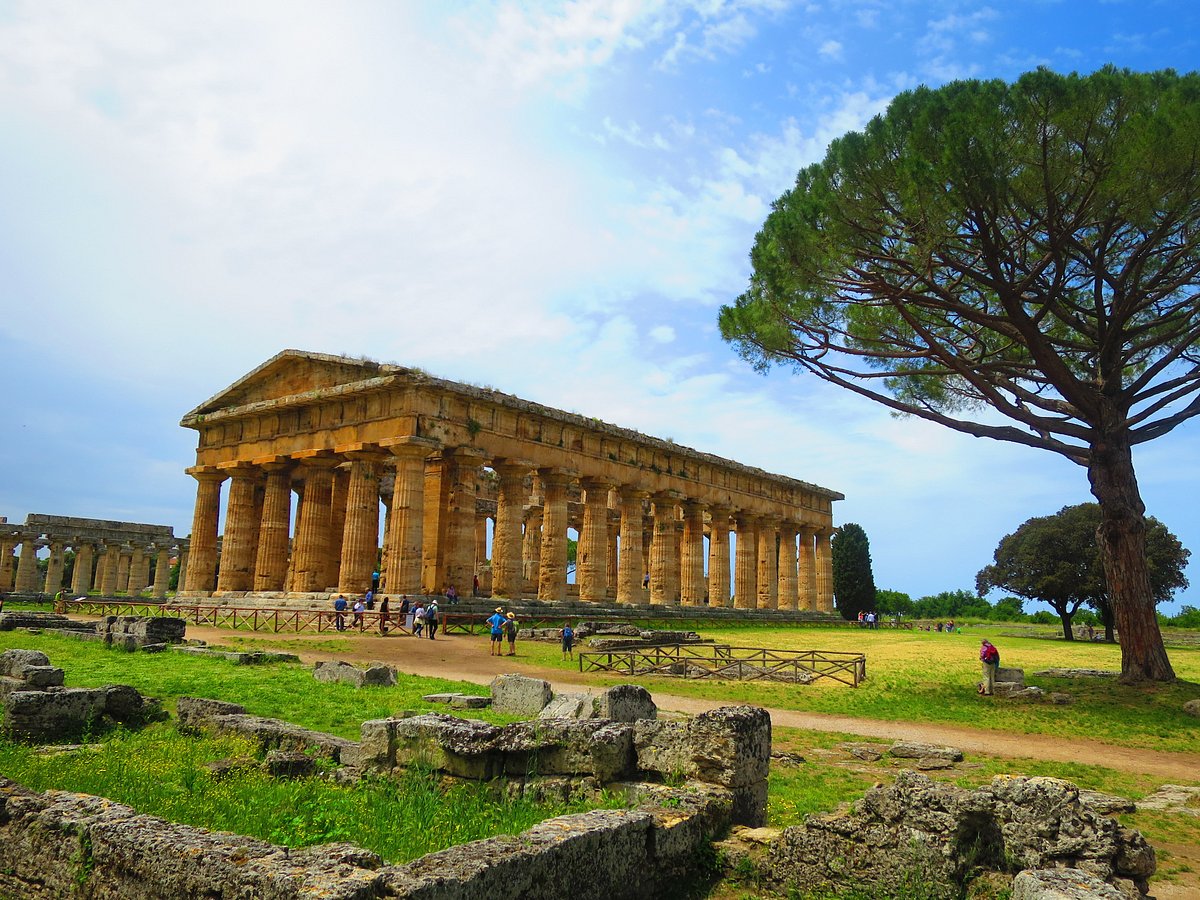 While visiting the Acropolis, it's essential to also visit the Acropolis Museum. Since its opening in June 2009, the museum has attracted millions of visitors with its extensive collection of over 3,000 artefacts found in the Acropolis and the surrounding areas. Some of the most notable exhibits include:
Parthenon Gallery: Contains the original frieze and metopes from the Parthenon.
Archaic Gallery: Displays statues and artefacts from the Archaic period of ancient Greece.
Athena Temple Pediments: Showcases sculptures from the pediments of the Temple of Athena.
Landmarks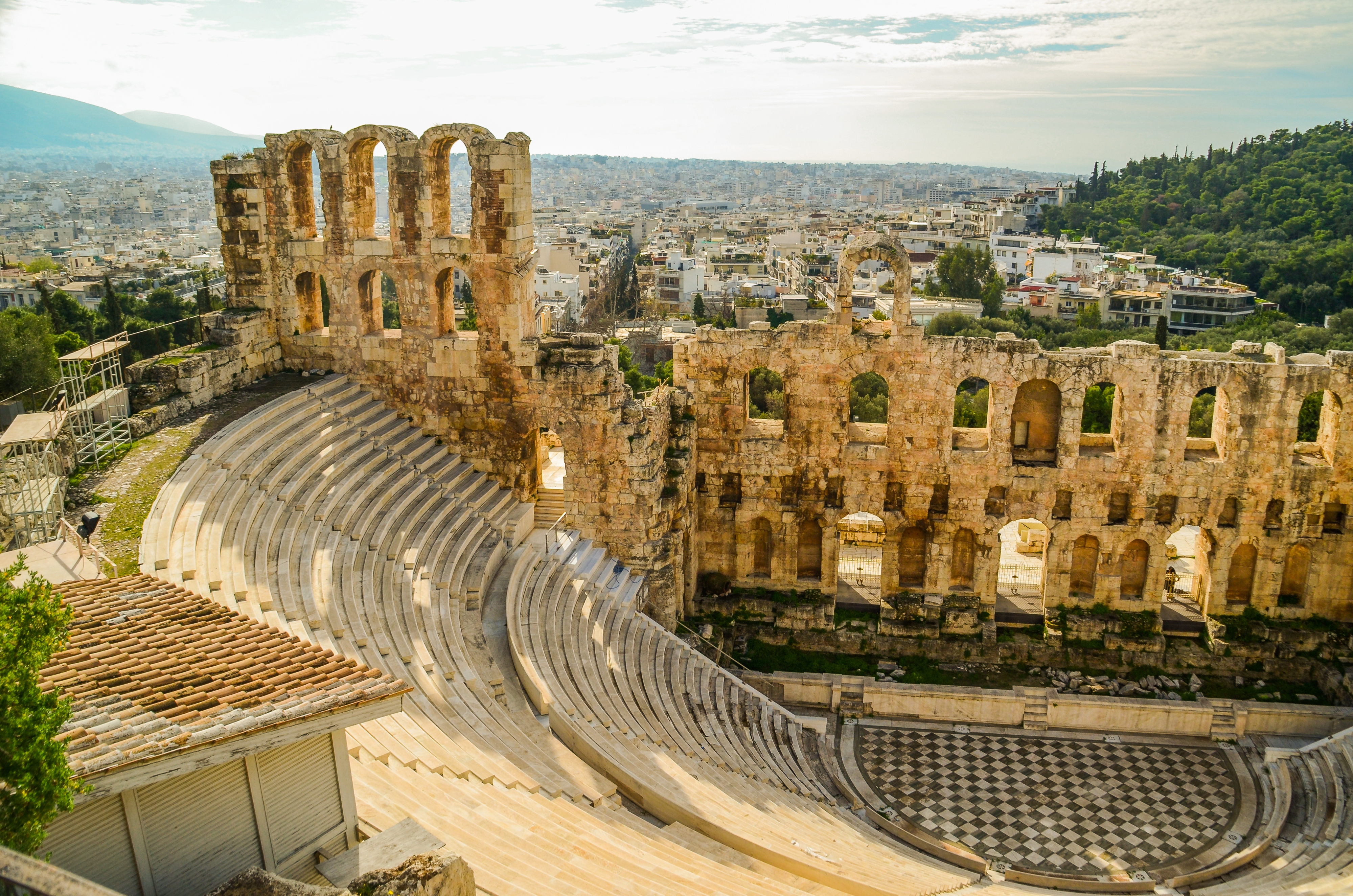 The Acropolis is not just a treasure trove of historical sites and museums; it also houses several significant landmarks that any visitor should make time to see. A few top landmarks include:
Odeon of Herodotus Atticus: A well-preserved ancient theatre built in 161 AD, often hosting performances during the Athens & Epidaurus Festival.
Theatre of Dionysus: Considered the birthplace of European theatre, this open-air theatre once had a capacity of 17,000 spectators.
Ceremonial Arches: These impressive structures served as monumental entrances and religious decorations in ancient times.
When visiting the Acropolis, take the time to appreciate the beauty, history, and significance of these main attractions. The experience is sure to leave you with a deeper understanding and appreciation of ancient Greek culture.
Outdoor Activities
Beaches
Archipolis offers access to beautiful nearby beaches, perfect for a day of relaxation and fun. The village is near the eastern coast of Rhodes, where you can find sandy beaches and clear waters. You can enjoy swimming, sunbathing, and various water sports in these pristine coastal areas.
Parks
While in Archipolis, you can take advantage of the picturesque natural parks and reserves that showcase the beauty of Rhodes. The lush greenery and diverse flora and fauna provide a serene setting for leisurely walks and picnics. You can explore these parks to connect with nature and find some tranquillity away from the bustling city centres.
Hiking Trails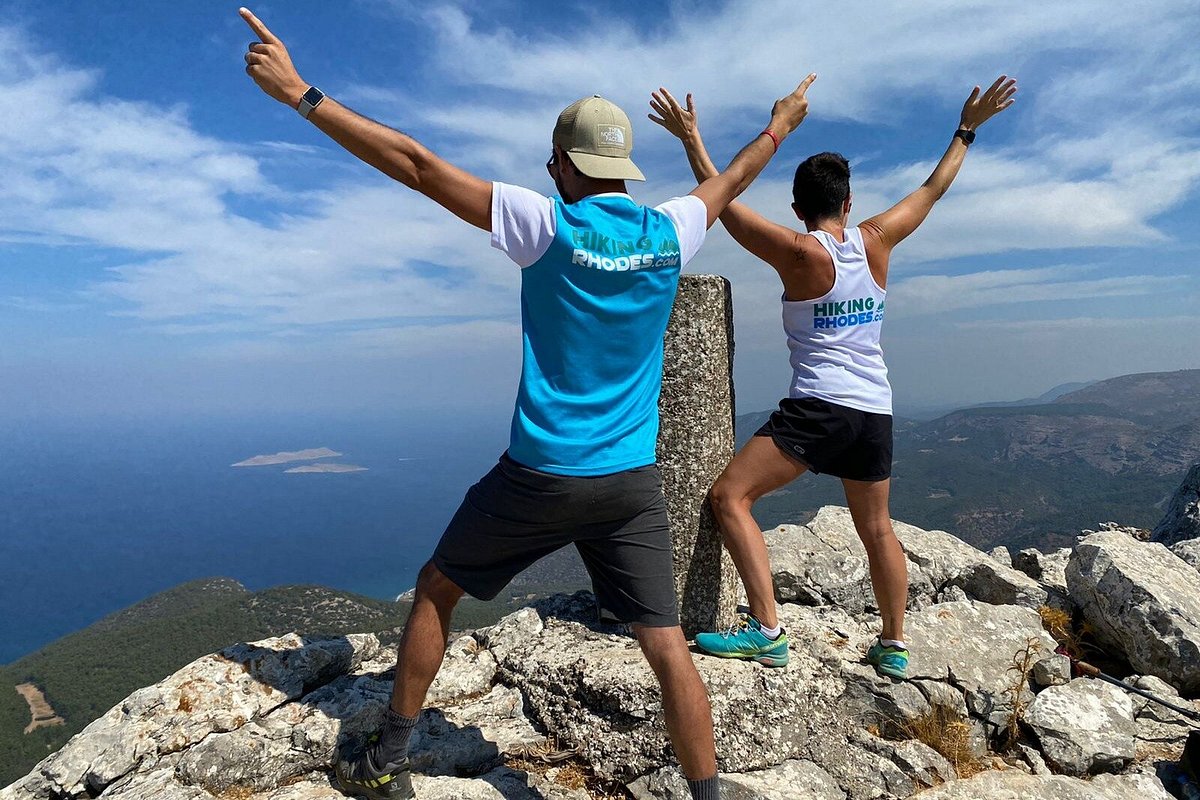 For the more adventurous, Archipolis has a range of hiking trails where you can explore the captivating landscape of Rhodes. The village's proximity to the nearby mountain called Axintes offers ample opportunities for hiking with breath-taking views. You can discover hidden forest paths between traditional villages such as Massari and Archipolis, located approximately 33 km south of Rhodes city centre. These trails are an excellent way to immerse yourself in the natural beauty and history of the area.
Shopping
Local Markets
One of the best ways to experience Archipolis is by visiting its local markets. Here, you can find fresh produce, authentic Greek delicacies, and unique souvenirs. For instance, Varvakeios is a popular central market in Athens that offers a variety of meat, fish, and fresh produce. Open from Monday to Saturday, it attracts both locals and tourists alike.
Malls
For those who prefer a more modern shopping experience, Archipolis has several shopping malls with a wide range of international and local brands. From high-end fashion stores to budget-friendly options, you can find everything under one roof. These malls also feature a variety of dining options, making them an ideal destination for a full day of shopping and dining.
Art and Crafts
Archipolis is also well-known for its art and craft scene, with numerous local artists and artisans showcasing their work at various galleries, shops, and markets. Exploring these places allows you to discover unique handmade items, pottery, jewellery, paintings, and more – perfect for adding a touch of Greek culture to your home or as thoughtful gifts for loved ones. Don't forget to visit local art exhibitions and craft fairs for the chance to meet the talented creators behind the masterpieces.
In Archipolis, there's a shopping experience for everyone – from bustling local markets to chic malls and creative art and craft shops. By exploring these options, you're sure to find delightful treasures while supporting local businesses and artisans.
Nightlife
Bars and Pubs
Athens offers a vibrant nightlife scene, with many bars and pubs to choose from. Some of the best rooftop bars can be found at luxury hotels, offering stunning views of the Acropolis and the city skyline. These bars often serve delicious food and a great selection of cocktails, making them the perfect spot for a relaxed evening out.
Clubs
The club scene in Athens is equally diverse, with venues catering to different tastes and music genres. There are exclusive clubs hosting international DJs, as well as more intimate venues where local bands and artists perform. If you're looking for a lively night out, exploring the clubs in Athens is a must.
Late-Night Eateries
For those who prefer a more laid-back atmosphere, Athens also offers a variety of late-night eateries. From traditional Greek taverns to trendy fusion restaurants, there's something for everyone. These establishments often stay open late into the night, providing the perfect opportunity to soak up the local culture and taste some authentic Greek cuisine. Whether you opt for a late-night gyro or something more adventurous, these eateries are the perfect way to end a night out in Athens.
Local Customs and Traditions
Festivals
Archipolis, like the rest of Greece, celebrates numerous festivals throughout the year. These events showcase the village's rich cultural heritage and include religious celebrations, music, food, and dancing. It is a great opportunity for visitors to immerse themselves in the local traditions and enjoy the warm hospitality of the people of Archipolis.
Etiquette
When visiting Archipolis, it's essential to be respectful of the local customs and etiquettes. Greeks are known for their strong family values, and it is common for several generations to gather together for meals or other activities. Being polite and showing respect to elders is highly valued in this community. Here are a few etiquette tips to keep in mind:
Greet people with a warm smile and a friendly handshake.
Address individuals with their titles, such as Mr or Mrs, followed by their surname.
Respect the customs surrounding food, such as waiting to be invited to begin eating and leaving some food on your plate to indicate that you are full.
Dress modestly, especially when visiting religious sites or participating in local events.
Religious Practices
The majority of the population in Archipolis and Greece, in general, identify as Greek Orthodox Christians. Therefore, visitors should be prepared to encounter various religious customs, practices, and traditions during their stay. When visiting religious sites, such as churches or monasteries, it is necessary to observe the following guidelines:
Dress appropriately, covering your shoulders and knees.
Speak softly and avoid taking photographs or using your phone during services.
Show respect for icons by not touching them or holding them inappropriately.
Observe fasting practices if attending a religious event, as some events may require fasting from specific foods.
By following these guidelines and showing respect for local customs and traditions, visitors can have a fulfilling and enjoyable experience exploring the charming village of Archipolis.
Safety Tips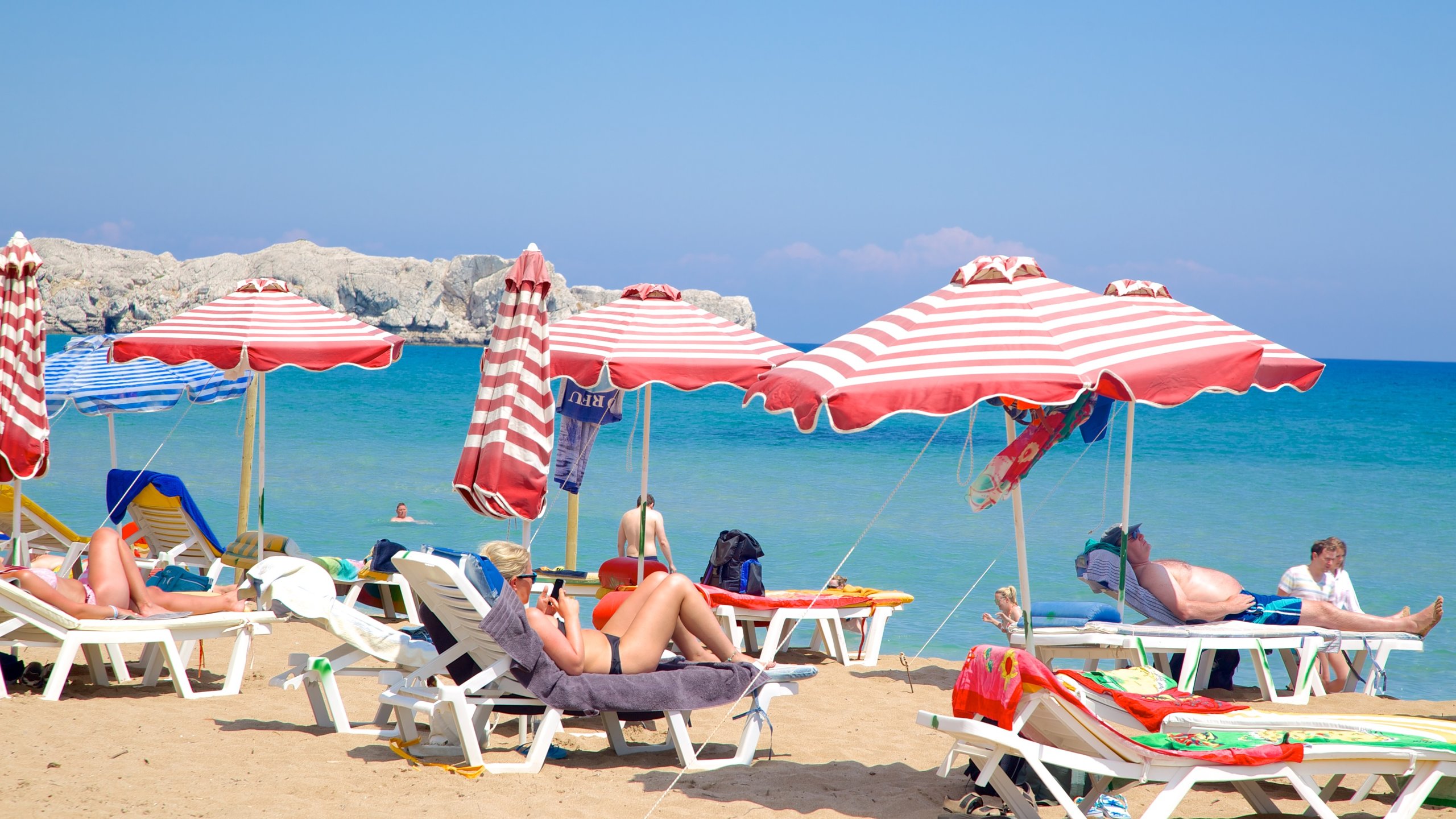 Health and Medical
When visiting the Acropolis, it's essential to take care of your health and wellbeing. Make sure to wear comfortable shoes, as the site consists of uneven surfaces and steep steps. Stay hydrated, especially during the hot summer months, by carrying a reusable water bottle with you. Sun protection, such as sunscreen, a hat, and sunglasses, should also be used to prevent sunburn and heatstroke.
In case of any medical emergencies, Athens has various hospitals and clinics that can provide treatment. Ensure you have travel insurance that covers medical expenses and have a list of nearby healthcare providers, just in case.
Crime and Scams
Although the Acropolis is a relatively safe area, it's always wise to be aware of potential crime and scams. Keep an eye on your belongings at all times and avoid wearing flashy jewellery or displaying expensive items. Pickpocketing can occur in busy tourist areas, so carry your valuables in a secure bag or pouch.
When purchasing tickets, always buy from the official ticket offices or reputable online platforms to avoid counterfeit tickets. Be cautious of unsolicited offers for guided tours, as these may be scams or overpriced services.
Emergency Contacts
In the event of an emergency, it's essential to have the necessary local contact numbers handy. Here are a few emergency contacts for Athens:
General Emergency: 112
Police: 100
Ambulance: 166
Fire Brigade: 199
Always keep these contacts in your phone or written in a safe place during your visit to the Acropolis.