June is the beginning of summer in Rhodes, a picturesque island located in the Southern Aegean region of Greece. Known for its crystal-clear waters, beautiful architecture and rich history, the island is an ideal destination for holidaymakers who want to soak up the sun and enjoy the warm Mediterranean climate. With an average daily temperature of 25°C, and highs reaching up to 28°C, Rhodes is a welcoming, sunny haven for travellers seeking pleasant weather and relaxation.
As the month progresses, visitors to Rhodes can expect long, sunny days with minimal rainfall. With an average of 0 mm of rain and up to 87% sunshine likelihood, outdoor activities and excursions are abundant. June offers perfect swimming conditions, as the sea temperatures rise to a comfortable average of 22°C, providing ample opportunities to explore the numerous pristine beaches that grace the island's coastline.
Weather Overview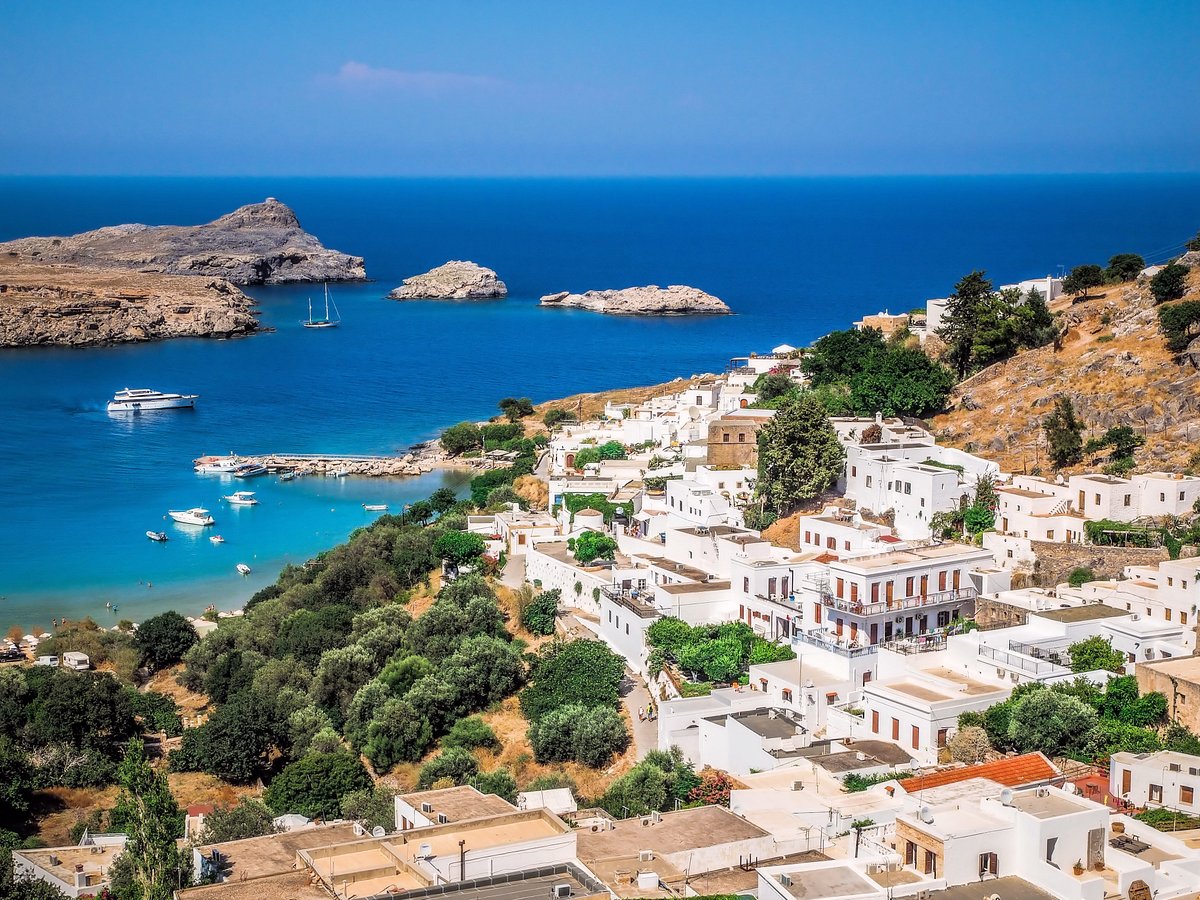 In June, Rhodes experiences pleasant weather, with warm temperatures and sunny days. This makes June an ideal time to visit if you are planning a holiday. This section provides details on temperature ranges, rainfall, and sunshine hours.
Temperature Ranges
The average temperature in Rhodes in June ranges from a comfortable 22.4°C (72.3°F) at night to a warm 25.3°C (77.5°F) during the day. With highs peaking at 28°C and lows around 22°C, it is advisable to pack light and cool clothing for your visit source.
Rainfall
Along with sunny weather, June in Rhodes experiences very little rainfall. Throughout the month, Rhodes typically receives just 0 mm of rainfall; thus, it's unlikely that you'll encounter any wet days during your trip source.
Sunshine Hours
June is a wonderful time to visit Rhodes if you're looking to enjoy ample sunshine. With an 87% chance of clear skies, you'll be greeted with roughly 14 hours of daylight during this month source. This increases the chances of taking part in exciting outdoor activities and enjoying the natural beauty Rhodes has to offer.
Activities and Sightseeing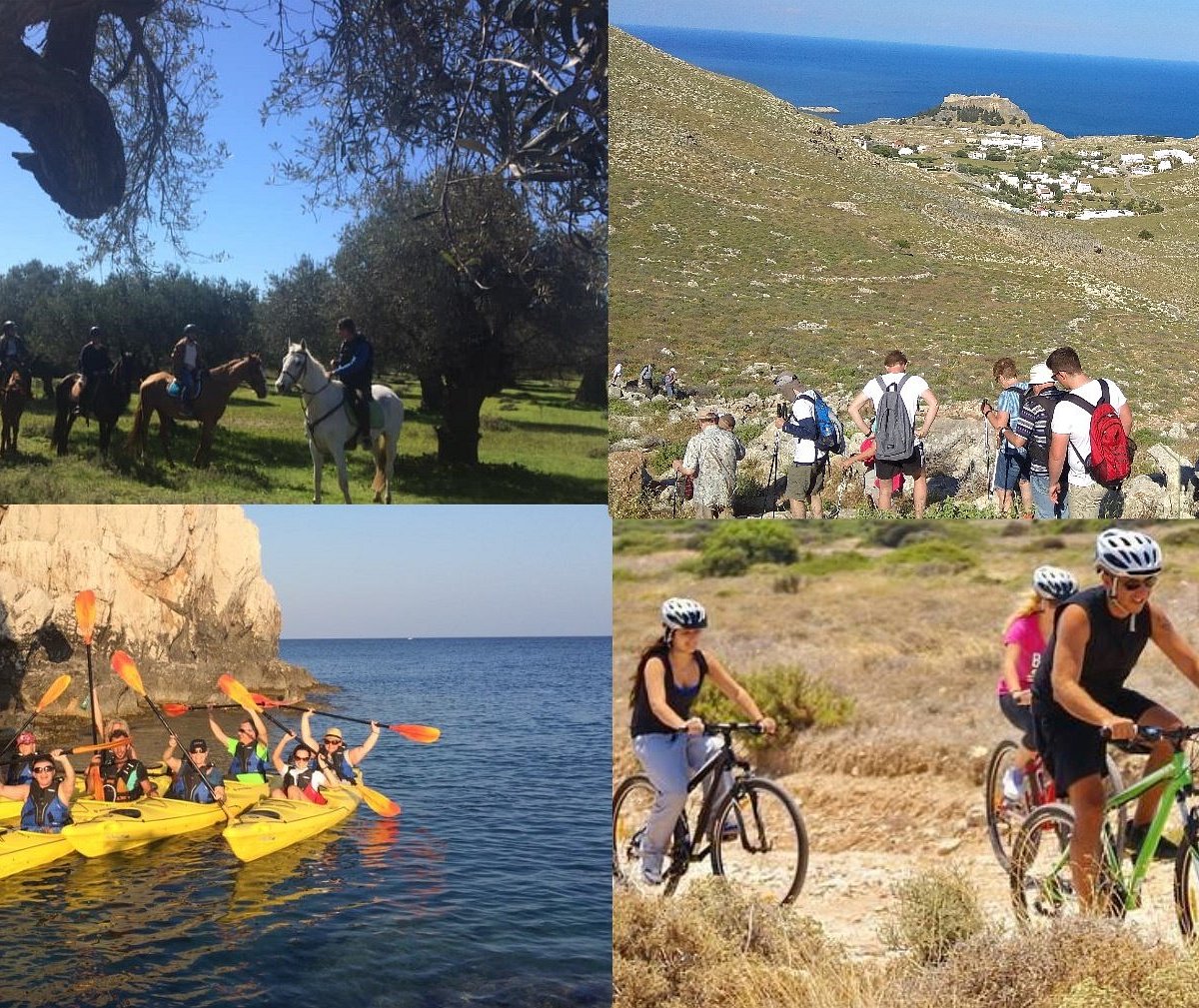 While visiting Rhodes in June, you can expect temperatures averaging around 26-28°C, making it perfect for outdoor activities and exploring historical sites. The warm and pleasant weather helps you make the most of your trip, giving you plenty of opportunities to explore the island's varied attractions.
Outdoor Activities
Rhodes offers a range of outdoor activities to suit all ages and interests. With its lovely June weather, you can take full advantage of the island's stunning beaches for sunbathing, swimming, and water sports. If you prefer land-based activities, the island boasts several beautiful hiking trails that take you through ancient olive groves and local villages, allowing you to explore the natural beauty of Rhodes' landscape.
Beaches: Visit the popular Faliraki Beach for its vibrant atmosphere or seek out the more secluded Agathi Beach for a quieter, family-friendly experience.
Water Sports: Try your hand at windsurfing, parasailing, or stand-up paddleboarding at centres located along the coast.
Hiking: Explore the picturesque landscape on foot with a guided tour or independently on one of the many well-marked hiking trails.
Historical Sites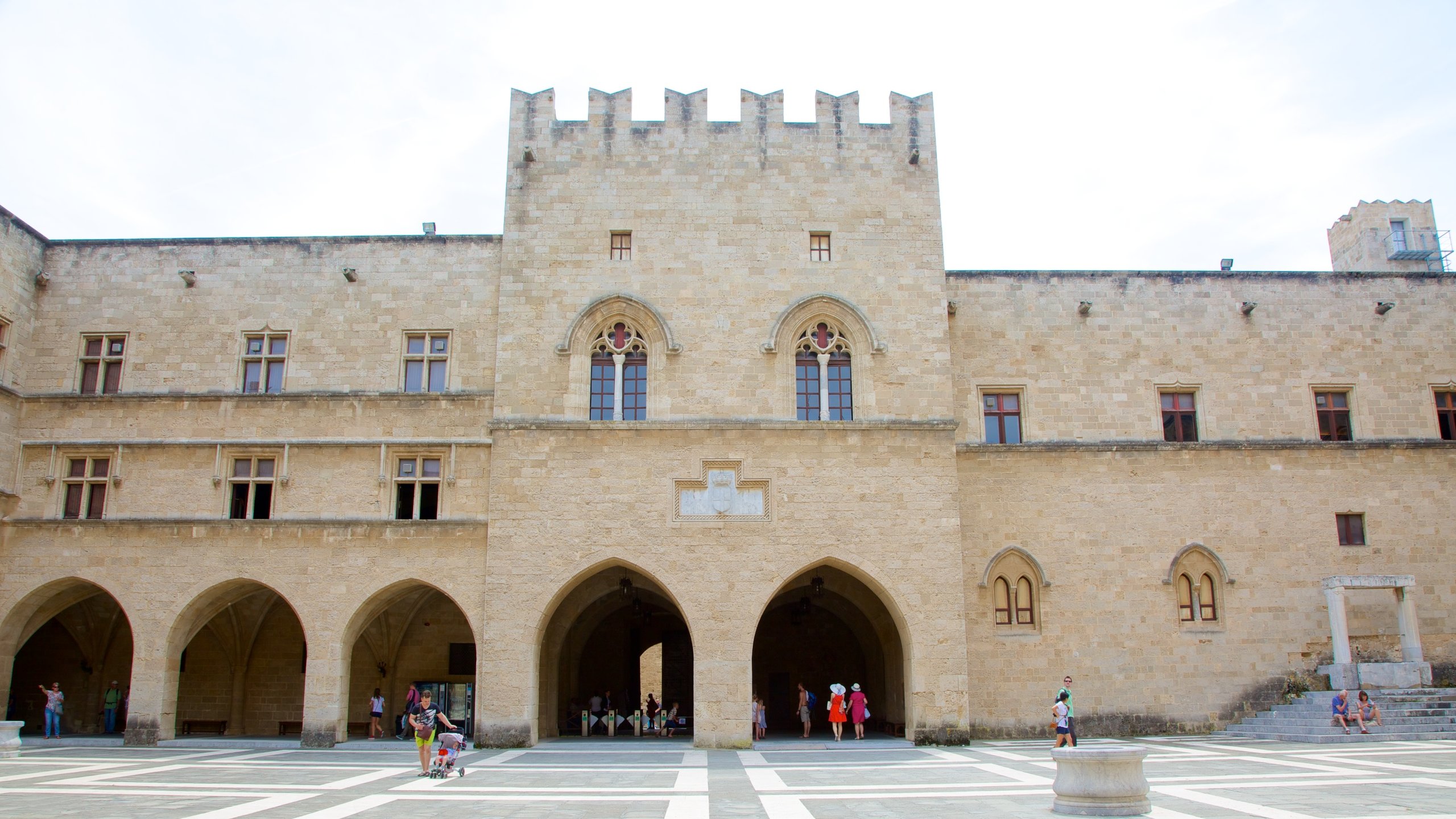 Rhodes is rich in history and boasts numerous ancient ruins, castles, and other fascinating historical sites. From the medieval streets of Rhodes Old Town to the ancient city of Kamiros, June's weather provides ideal conditions for exploring these attractions.
Rhodes Old Town: Wander through the cobblestone streets, visit the Palace of the Grand Masters, and admire the medieval architecture.
Lindos: Visit the Acropolis of Lindos, an ancient site perched on a hill overlooking the beautiful village and bay below.
Kamiros: Discover the ruins of an ancient city dating back to the Doric era, including remnants of a market square, houses, and a temple.
Rhodes' wonderful June weather, coupled with its natural beauty and rich history, makes it the perfect destination for outdoor enthusiasts and history lovers alike.
Travel Recommendations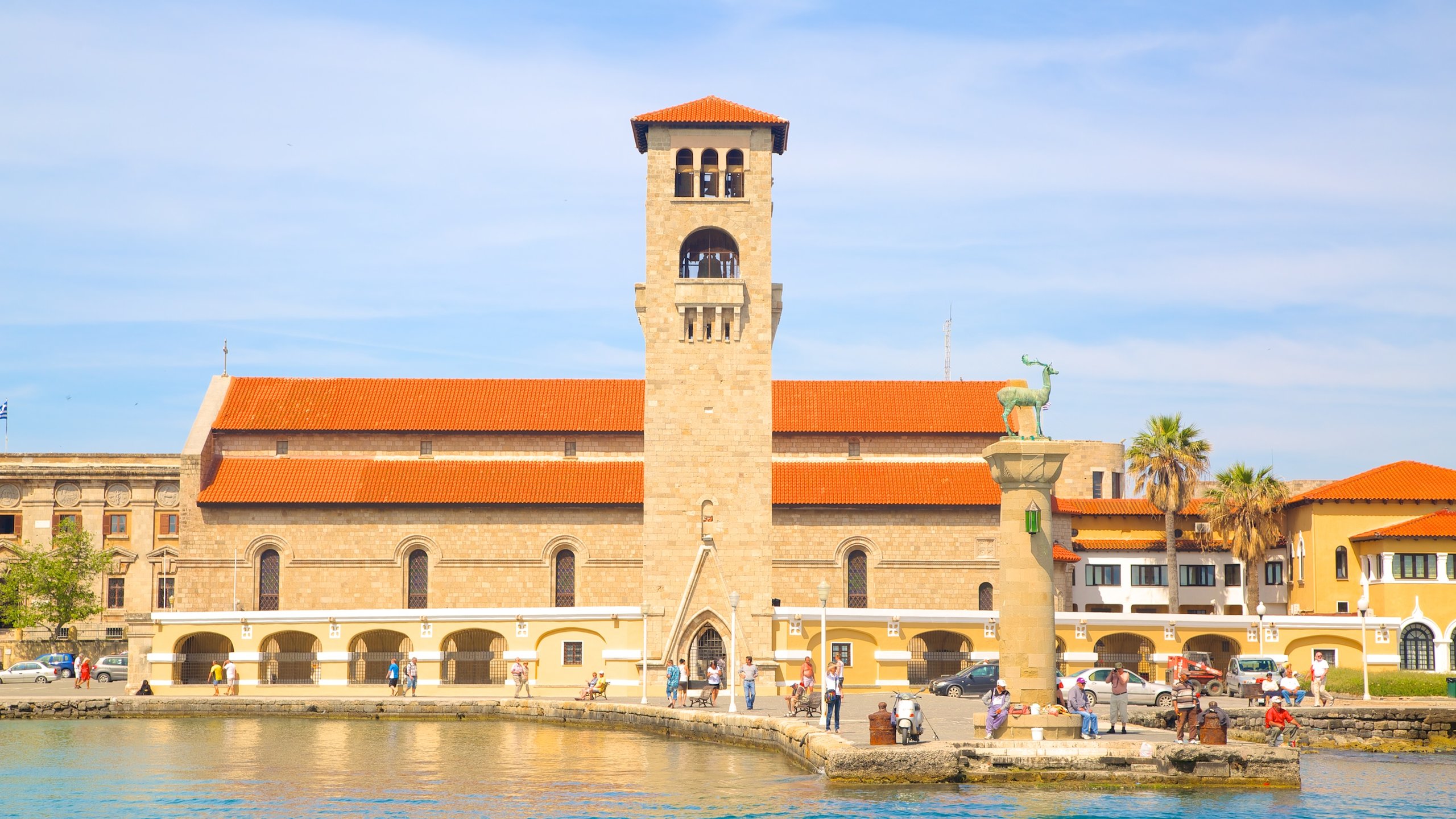 What to Pack
Rhodes in June has an average daytime temperature of 24°C, peaking at 28°C, and a comfortable minimum of around 20°C. With this in mind, pack light clothing made from breathable fabrics such as cotton or linen. Bring a variety of short-sleeved shirts, shorts, skirts, and dresses. Don't forget to include swimwear for enjoying the beautiful beaches.
Pack comfortable sandals and walking shoes for exploring historical sites. Don't forget essential items such as a wide-brimmed hat, sunglasses and sunscreen to protect yourself from the sun. In the evenings, temperatures may drop slightly, so bringing a light jacket or sweater will come in handy.
Remember to pack necessary toiletries, medications, and other travel essentials. Also, bring essentials such as a reusable water bottle, a travel adapter, and a power bank to keep your electronic devices charged.
Safety Precautions
While Rhodes is generally a safe destination, it's always important to take basic safety precautions. Keep your belongings secure, especially in crowded areas where pickpocketing may occur. Make sure to store your valuables in a secure place such as a hotel safe.
As June can be quite sunny in Rhodes, stay well-hydrated and apply sunscreen regularly to avoid sunburn or heatstroke. Wear a hat and sunglasses to protect your eyes and face from the sun. It's also a good idea to seek shade during the hottest parts of the day, typically between 11 am and 3 pm.
Swimming can be a popular activity on the island, so make sure to follow beach safety instructions, and never swim alone. Keep an eye out for any posted warnings about strong currents or jellyfish.
Lastly, be cautious when driving or renting motorbikes or ATVs, as local roads can be challenging for inexperienced drivers. It's essential to wear a helmet and follow local driving laws and regulations.
Born and raised on the sun-drenched island of Crete, Sofia Mavromatis is a seasoned traveler and writer with a deep-rooted love for Greece's vibrant culture, stunning landscapes, and rich history.