Santorini, a picturesque Greek island known for its stunning sunsets and idyllic villages, has long been a popular holiday destination for sun-seekers and romantics alike. Attracting thousands of visitors every year, this enchanting destination has become synonymous with luxury and relaxation. However, amidst the flurry of travel guides and Instagram posts, some people may wonder: is Santorini expensive, and is it worth the cost?
Undoubtedly, the price tag associated with a Santorini vacation can be steeper than in many other Greek destinations. Factors such as accommodation, dining, transportation, and activities all contribute to the overall cost, which can range from €65 to €290 per person per day. On average, a one-week vacation for two people can cost around €2,376. Nevertheless, these prices can vary depending on an individual's preferred style of travel and budget constraints.
While the costs of a Santorini trip may initially seem high, it is essential to consider the unique experiences and memories that can be created on this captivating island. Offering unparalleled beauty, rich culture, and memorable activities, spending your hard-earned money in Santorini can certainly feel worth it. The key is to plan wisely, seek out affordable options, and relish the unforgettable moments that this Greek paradise has to offer.
Cost of Accommodation in Santorini
Santorini offers a wide range of accommodation options, from luxurious hotels to budget-friendly stays. In this section, we will explore the costs associated with different types of accommodations in Santorini.
Luxury Hotels
Santorini is known for its stunning luxury hotels, many of which offer breathtaking views of the caldera and the Aegean Sea. These high-end accommodations typically offer upscale amenities, such as private pools, fine dining restaurants, and spa services. The average hotel price in Santorini is €152, but you can expect to pay significantly more for a luxurious stay – some luxury hotels may charge €290 or even higher per night.
Mid-Range Hotels
For travellers who desire comfortable accommodations without breaking the bank, mid-range hotels are a great option. These hotels usually offer modern facilities, private balconies, and on-site dining options. The median hotel price in Santorini falls around €118 per night, which can give you a good indication of what to expect when searching for a mid-range hotel.
Budget Hotels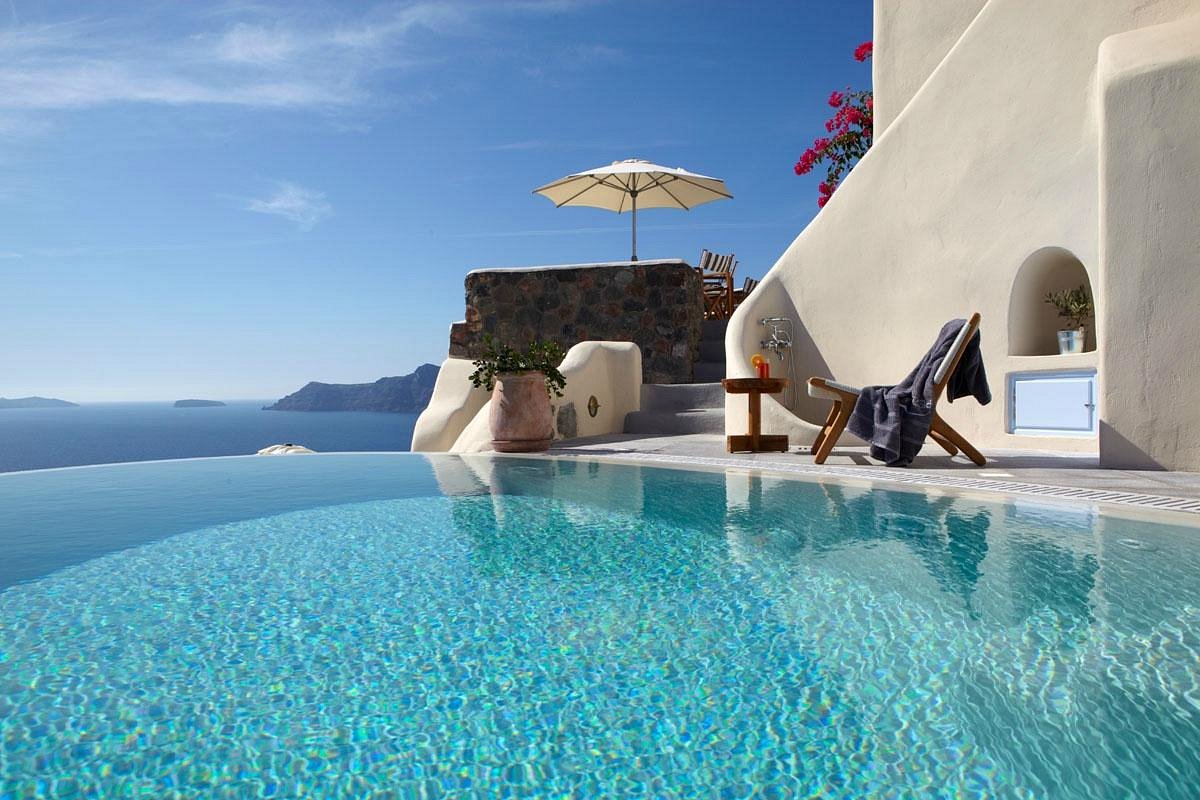 Those travelling on a tight budget can find more affordable accommodation options in Santorini. Budget hotels often provide basic amenities and fewer facilities, but they can still provide a clean and comfortable stay. To give you an idea of the cost, the average price of a hotel for 3 days in Santorini is €457, but budget travellers can likely find accommodation priced below the average by seeking out less expensive hotels or considering alternatives like hostels or guesthouses.
Dining and Drinking Expenses
Fine Dining
Santorini offers a variety of fine dining options, from Greek cuisine with a modern twist to international flavours. In upscale restaurants, expect to pay around £60-£80 per person for a three-course meal, excluding drinks. It's advisable to make reservations in advance, especially during the peak tourist season.
Casual Restaurants
For those who prefer a more relaxed dining experience, Santorini has numerous casual restaurants serving local and international dishes. On average, you can expect to spend around £12-£20 per person for a meal at these establishments. Some popular choices include:
Tavernas: Traditional Greek restaurants offering local dishes at affordable prices. A main course typically costs around £10-£15.
Pizzerias: For a more familiar option, Santorini boasts several Italian-inspired eateries. Expect to spend around £8-£12 for a pizza.
Street Food and Takeaways
Santorini's street food scene offers budget-friendly alternatives to restaurants. Options include:
Gyros: A popular Greek fast food dish, consisting of grilled meat, tomatoes, onions, and tzatziki sauce wrapped in pita bread. Prices range from £2-£4.
Souvlaki: Similar to gyros, souvlaki consists of grilled meat on skewers, served with pita bread. Expect to pay around £3-£5 for a portion.
Bakeries: For delicious pastries and sandwiches, visit a local bakery. Prices range from £1-£3 for individual items.
While Santorini may be more expensive than other parts of Greece, there are dining options to suit all budgets. From fine dining to street food, the island offers diverse culinary experiences to cater to everyone's taste.
Transportation Costs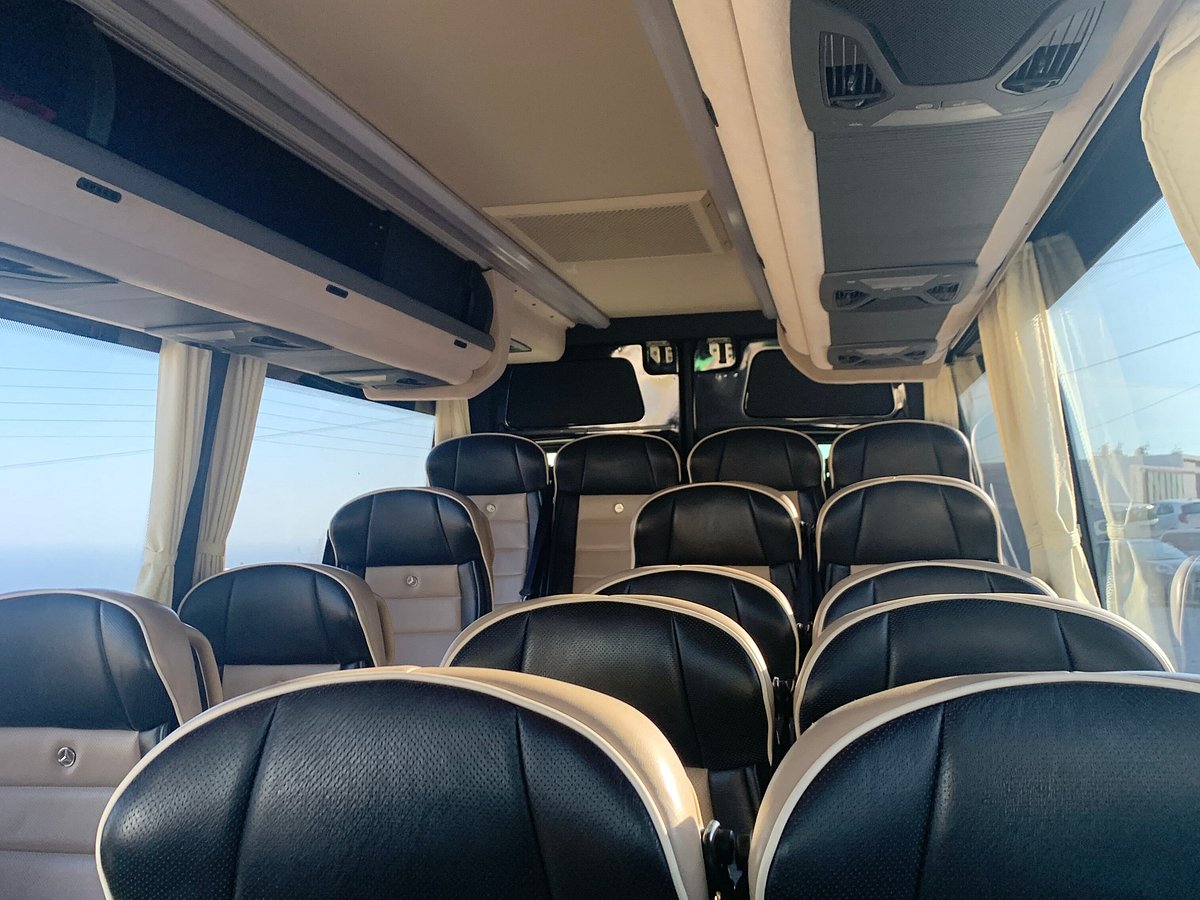 Public Transportation
Santorini offers a reliable and affordable public transportation system for tourists to move around the island with ease. Operated by KTEL, the central bus station is located in Fira, the capital, and provides routes covering most destinations, including tourist spots. The cost of a bus ride ranges from €1.80 to €2.50 per ride, making this the cheapest option for exploring Santorini.
Car Rentals
For those who prefer more flexibility and control over their travel arrangements, renting a car is another option. However, it is worth noting that car rental prices in Santorini can be quite variable, and will depend on factors such as the length of the rental period and the type of car chosen. To ensure that you get the best possible deal, it is advisable to compare offers from multiple car rental companies.
Taxis
Taxis in Santorini offer a more comfortable and convenient means of transport than public buses or rented cars, albeit at a higher cost. A 10-minute taxi ride can cost around €20-€30, making it a pricier option compared to the other two alternatives. While taxis might be the most expensive option, they can sometimes prove useful for short, urgent trips or for travel during the night when public transportation is less frequent. However, it's important to keep in mind that relying on taxis for daily transportation can significantly increase one's overall expenses throughout their stay in Santorini.
Attraction and Activity Expenses
Guided Tours
Santorini offers numerous guided tours to enhance your travel experience on the island. The costs of these tours can vary, with some starting from as low as £20 per person. A popular choice among tourists is a day trip to the volcano and hot springs, which can range between £45 to £75 per person.
Museums and Historical Sites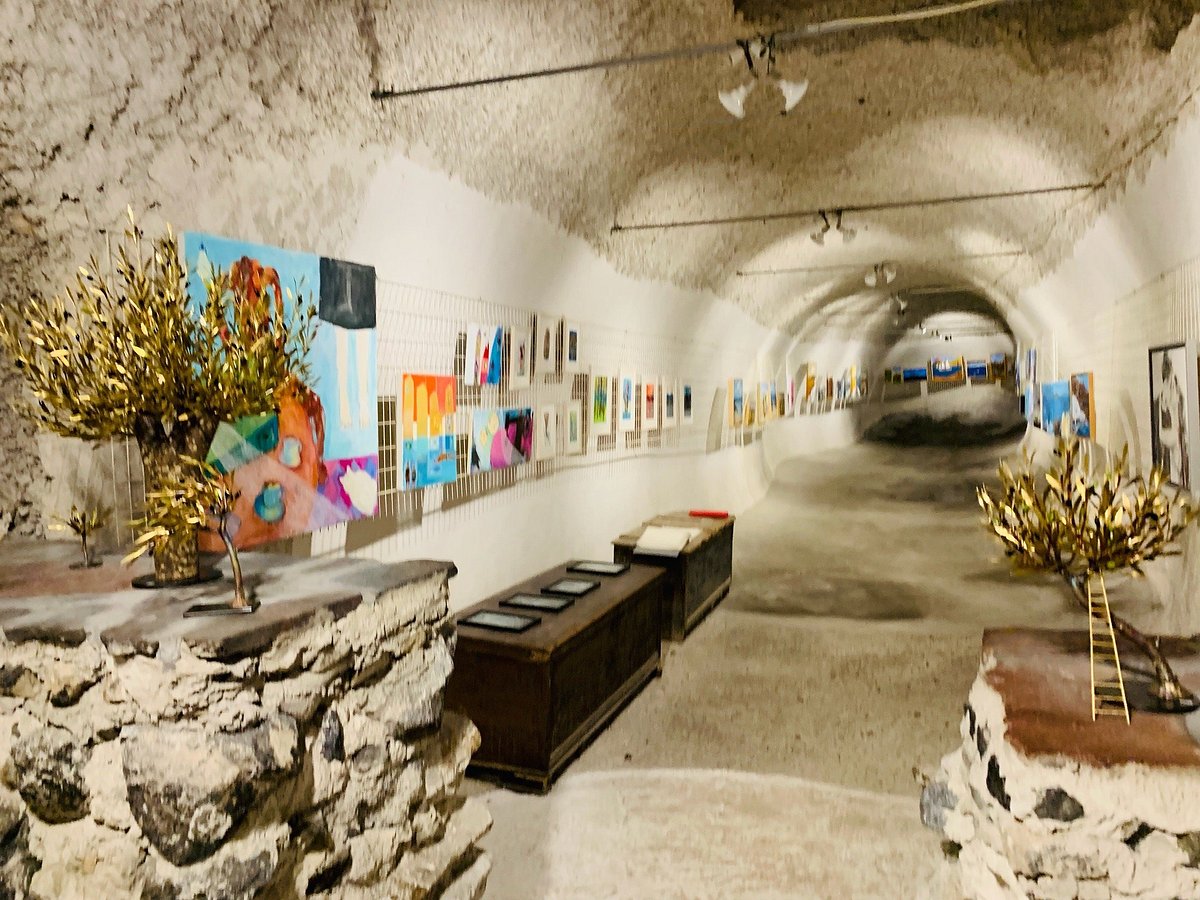 Visiting museums and historical sites is an excellent way to learn more about Santorini's rich history and culture. Entrance fees for museums are generally affordable, usually around £5 to £10 per person. The famous Akrotiri archaeological site entrance fee, for example, is approximately £9. Other sites, such as the Ancient Thira and the Museum of Prehistoric Thira, have similar price ranges.
Beaches and Water Activities
Santorini is well-known for its beautiful beaches and offers various water activities for visitors. Beach access is typically free of charge, but sunbed and umbrella rentals can cost around £5 to £15 depending on the location. Some popular water activities include scuba diving, snorkelling, and paddle boarding, which can range from £40 to £100, depending on the provider and the activity's duration.
Born and raised on the sun-drenched island of Crete, Sofia Mavromatis is a seasoned traveler and writer with a deep-rooted love for Greece's vibrant culture, stunning landscapes, and rich history.