Santorini in December offers a unique experience for travellers seeking a quieter, more intimate vacation on this iconic Greek island. Although renowned for its stunning views and warm, sunny weather during the summer months, the island undergoes a transformation as winter approaches. The change in temperature and weather may seem daunting to some, but it presents an opportunity to discover a different side of this enchanting destination.
During December, Santorini's average temperature ranges from 11°C to 16°C, making it relatively mild compared to the colder months that follow. Rainfall is more common during this time of year, with December being the wettest month, averaging around 74.5mm of rainfall. Although swimming in the sea may not be a top attraction at this time, the breathtaking landscapes and cooler temperatures provide perfect conditions for exploring the island on foot and experiencing its charm without the summer crowds.
In addition, travelling to Santorini in December allows visitors to immerse themselves in local life, with many businesses staying open and offering a more authentic experience. The island is far from dead during the winter months, and those who visit during this time might find themselves pleasantly surprised by the warm hospitality and unique atmosphere that awaits them on this enchanting Greek island.
Weather Overview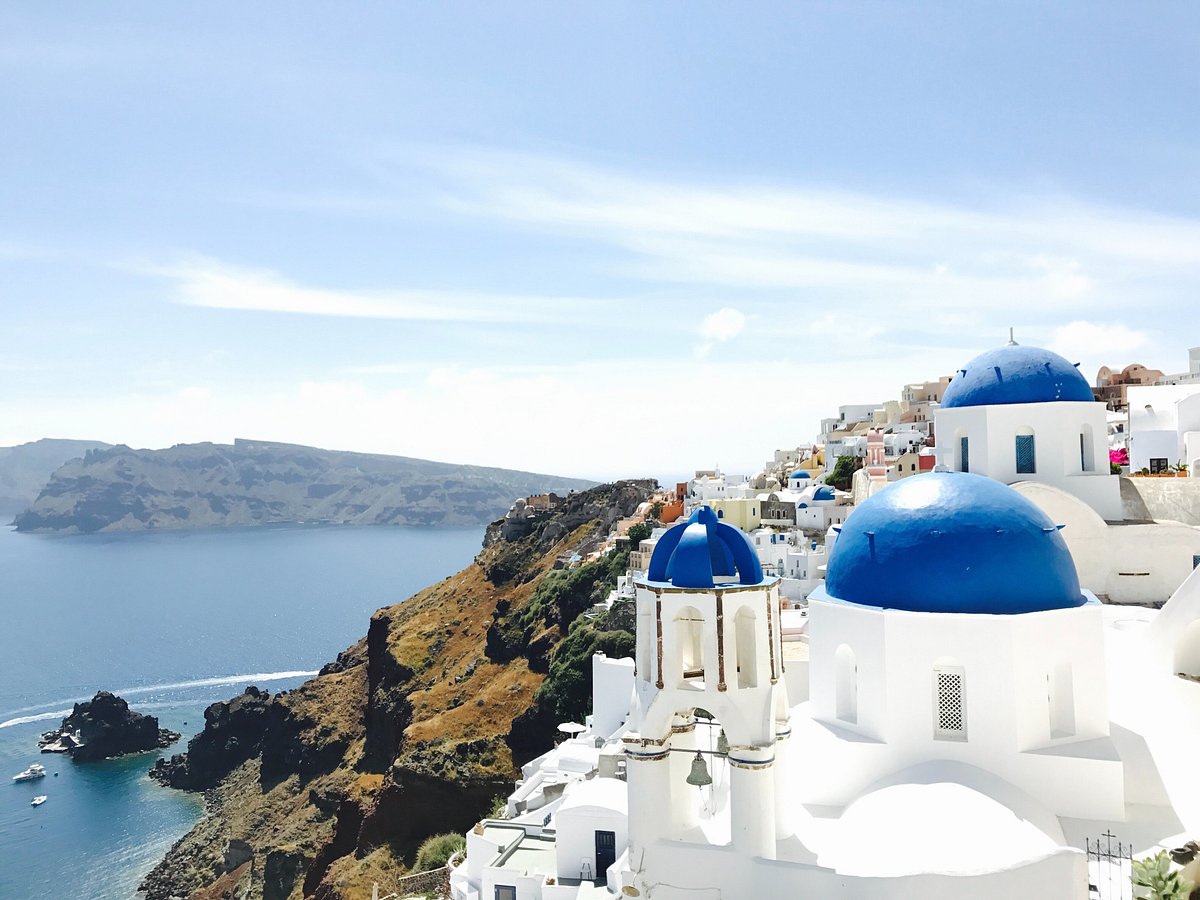 Temperature Range
In December, the average temperature in Santorini is 13°C. During the day, the temperature can rise to approximately 15°C, while at night it usually cools down to around 11°C. This makes the island relatively mild or cool at best during this time of the year.
Rainfall
As the wettest month of the year, December in Santorini sees an average of 74.5mm of rainfall. This significant amount of precipitation is spread over 12 days, so you can expect an increase in prolonged bursts of rain during this period. The average rainfall for this month is 3.9 inches, or 100ml.
Humidity
While December in Santorini might not have the balmy temperatures that are experienced during peak tourist seasons, the humidity levels remain relatively moderate during this time. This is due mainly to the increased rainfall, making the island feel cooler and more humid than in other months.
Wind Speed
Santorini is known for its meltemi winds, which can cool things down quite effectively. Although these winds are less powerful during the winter months, they can still play a significant role in affecting the weather conditions. Therefore, while the sun may not shine for long periods, the wind provides a cool, refreshing breeze that can make a visit to Santorini even more enjoyable.
Indoor Activities
Despite the cooler temperatures and potential rain in Santorini in December, there are still plenty of indoor activities to enjoy on the island.
Museums and Art Galleries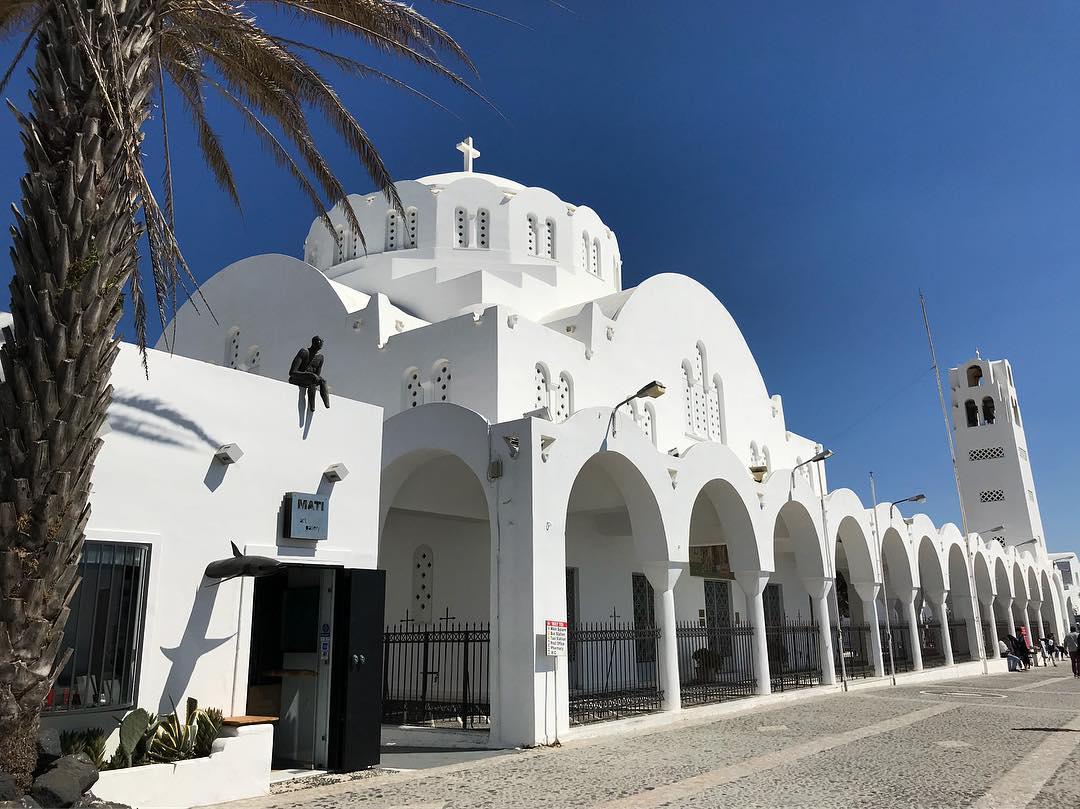 Santorini has a variety of interesting museums and art galleries to explore during the winter season. Visit the Museum of Prehistoric Thera to learn about the volcanic history of the island and view stunning artefacts from the ancient Minoan civilization. Another popular option is the Naval Maritime Museum in Oia, which showcases the island's maritime history and its impact on the local community.
Art enthusiasts can explore the numerous art galleries spread across the island. Some notable options include the Art Space Gallery in Exo Gonia and the Oia Treasures Art Gallery in Oia. These galleries showcase works from local and international artists, providing a unique perspective on the island's artistic flair.
Spas and Wellness Centres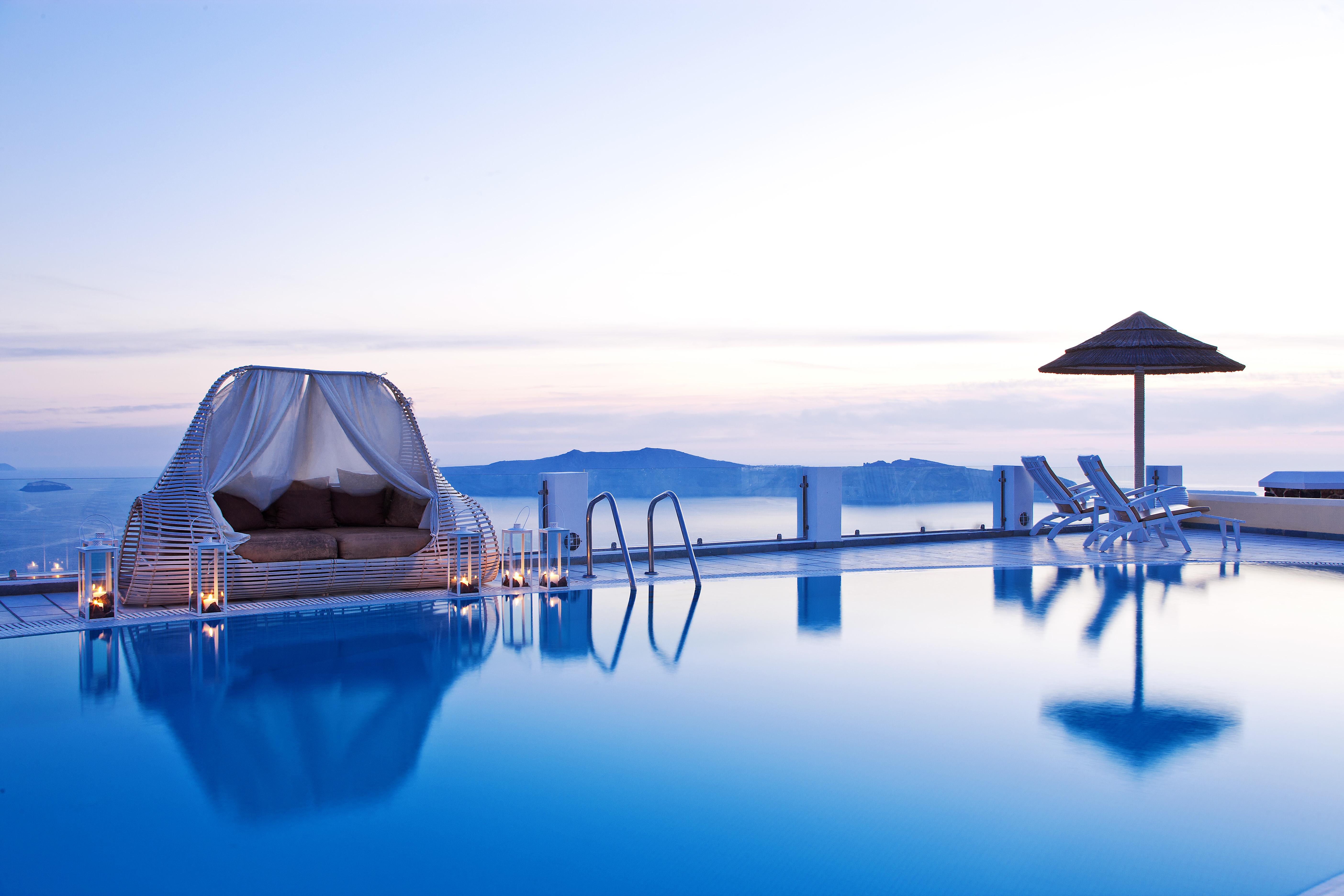 For those seeking relaxation and rejuvenation during their visit, there are several spas and wellness centres on the island. Treat yourself to a soothing massage or rejuvenating facial at one of Santorini's luxurious spas. Some popular options include the Santorini Princess Spa Hotel in Imerovigli, which offers various treatments and therapies, and the Asian Spa Ayurvedic & City Retreat in Fira, where you can indulge in traditional Ayurvedic treatments.
Several hotels and resorts also have on-site spas that cater to both guests and non-guests. Whether you're looking for a relaxing massage, a pampering facial, or a revitalising body treatment, Santorini's spas and wellness centres provide serenity and tranquillity in the midst of the cooler December weather.
Outdoor Activities
Guided Tours
In December, the weather in Santorini can be mild or cool, with average daily temperatures reaching a high of 15°C and dropping to 11°C at night. With just four hours of sunshine per day and a higher chance of rainfall, it is essential to be prepared for various weather conditions when participating in outdoor activities. Despite the unpredictable weather, guided tours can still be a fantastic way to explore Santorini during the winter months. You can take advantage of off-peak season prices and avoid the bustling crowds that come during the peak summer season. A variety of guided tours are available, including walking tours of historic sites, wine tasting tours, and even photography tours for capturing the island's beauty.
Hiking Trails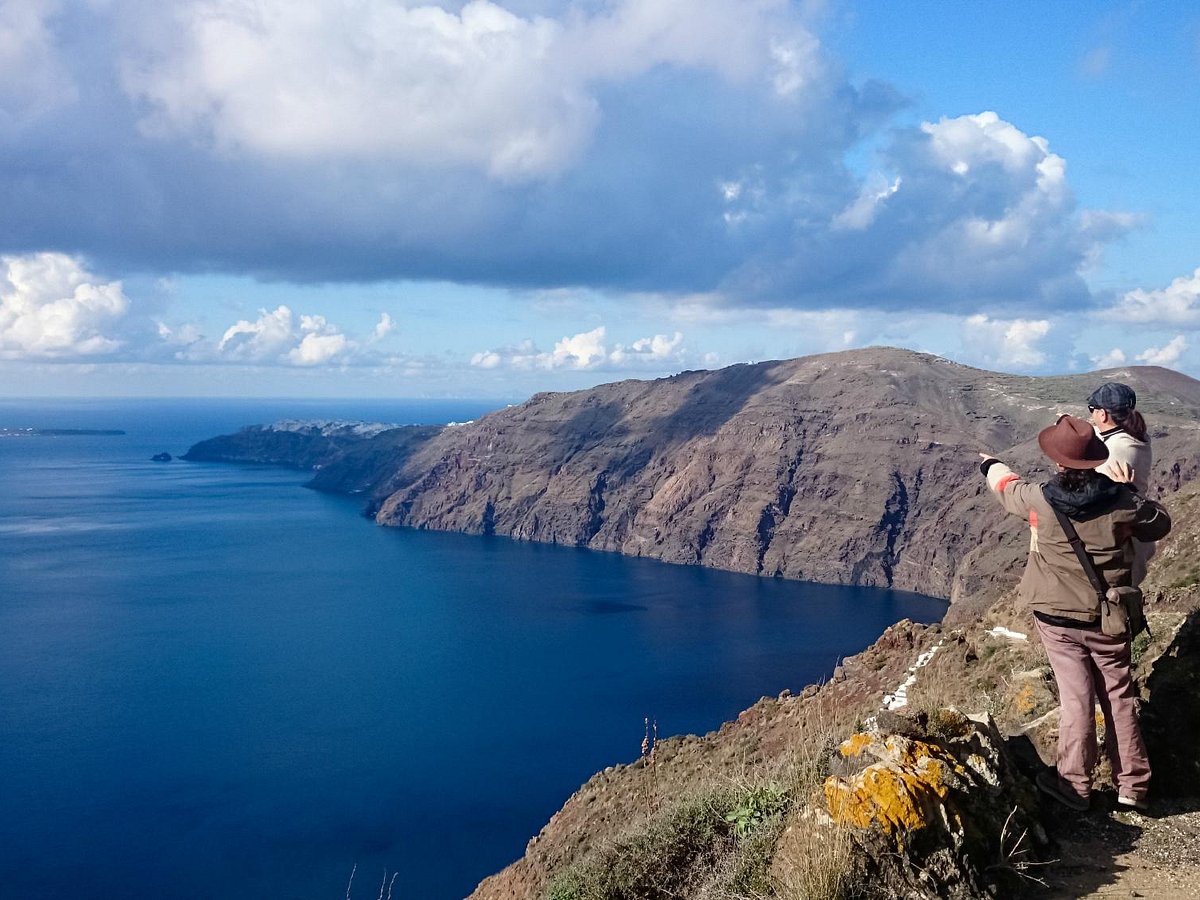 Santorini offers picturesque hiking trails, allowing visitors to enjoy the island's natural landscape and breath-taking views. In December, you may be lucky enough to experience pleasant days, perfect for hiking. Consider dressing in layers when embarking on your hiking adventure to accommodate for fluctuations in weather. The path between Fira and Oia is a popular route, known for its striking views of the caldera and the surrounding Aegean Sea. This trail takes about 2-4 hours to complete, depending on your pace. Remember to bring a waterproof jacket and sturdy walking shoes, as the paths may be slippery or wet due to the increase in rain during December.
As you plan your Santorini visit in December, embrace the charm and beauty of the island in winter. Although the weather may be less predictable, it still offers unique opportunities to enjoy outdoor activities in a quieter setting with fewer crowds.
Packing Tips
Clothing
In December, Santorini experiences a mild high of 15°C and a low of 11°C, with an average of just 4 hours of daily sunshine and a high possibility of rain. Therefore, it's essential to pack appropriate clothing for these conditions. Consider bringing the following items:
Warm clothes: Pack jumpers, cardigans, and long-sleeve shirts to layer and stay warm during your stay.
Waterproof outerwear: A waterproof jacket or coat will come in handy on rainy days.
Bottoms: Bring jeans or other warm, comfortable trousers for exploring the island in cooler weather.
Footwear: Comfortable walking shoes and waterproof boots are a necessity for walking around Santorini in December.
Accessories: To help keep you warm, pack a scarf, gloves, and a hat.
Essential Items
Apart from clothing, there are a few other essential items to consider packing during your December trip to Santorini:
Umbrella or raincoat: Ensure you have protection from rain showers.
Sun protection: Despite reduced sunshine hours, pack sunglasses and sunscreen to protect your skin on sunny days.
Reusable water bottle: Stay hydrated during your activities by carrying a reusable water bottle.
Travel adaptors: Don't forget to bring the proper travel adaptors for your electronic devices.
Packing cubes: Use packing cubes to organise your luggage and make it easier to find items during your stay.
Camera or smartphone: Capture memories of your trip, especially if you're lucky enough to experience clear skies and stunning views.
Born and raised on the sun-drenched island of Crete, Sofia Mavromatis is a seasoned traveler and writer with a deep-rooted love for Greece's vibrant culture, stunning landscapes, and rich history.