Nestled in the heart of the Aegean Sea, Skopelos is a charming Greek island known for its lush green landscapes, picturesque towns, and stunning beaches. As the star location of the popular film "Mamma Mia!", it not only captivates visitors with its breathtaking views, but also offers a variety of exciting activities suitable for all ages and interests.
One of the island's major attractions is Skopelos Town, a quaint hillside village adorned with whitewashed houses and terracotta roofs. As both the largest and oldest settlement on the island, it provides an authentic taste of Greek life and culture. Beyond the town, outdoor enthusiasts will rejoice in the wide array of activities Skopelos has to offer, such as hiking, snorkelling, and swimming in clear turquoise waters.
For those seeking deeper immersion in the island's history and traditions, visitors can explore ancient sites like the Venetian Castle in Chora, the Sendoukia pirate graves, or take a stroll around the scenic village of Glossa. With its rich blend of natural beauty and cultural experiences, Skopelos promises an unforgettable holiday for everyone who sets foot on its shores.
Beaches
Stafylos Beach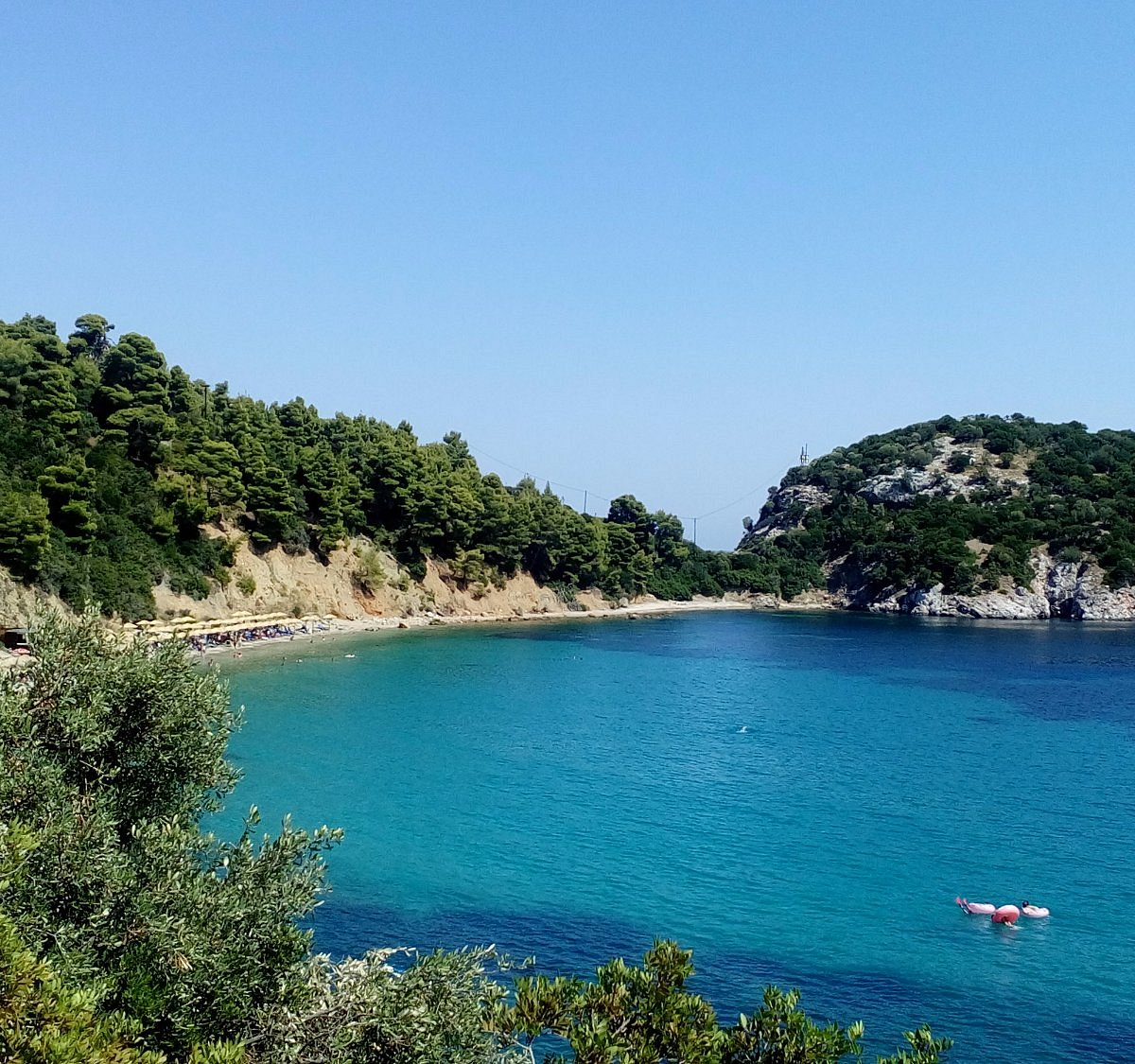 Stafylos Beach is a beautiful spot on the island of Skopelos, known for its crystal-clear waters and lush green surroundings. This picturesque beach is ideal for both relaxation and water sports, making it a perfect treat for beach lovers. Visitors can spend the day sunbathing, swimming, or participating in various water activities like snorkelling and kayaking.
Panormos Beach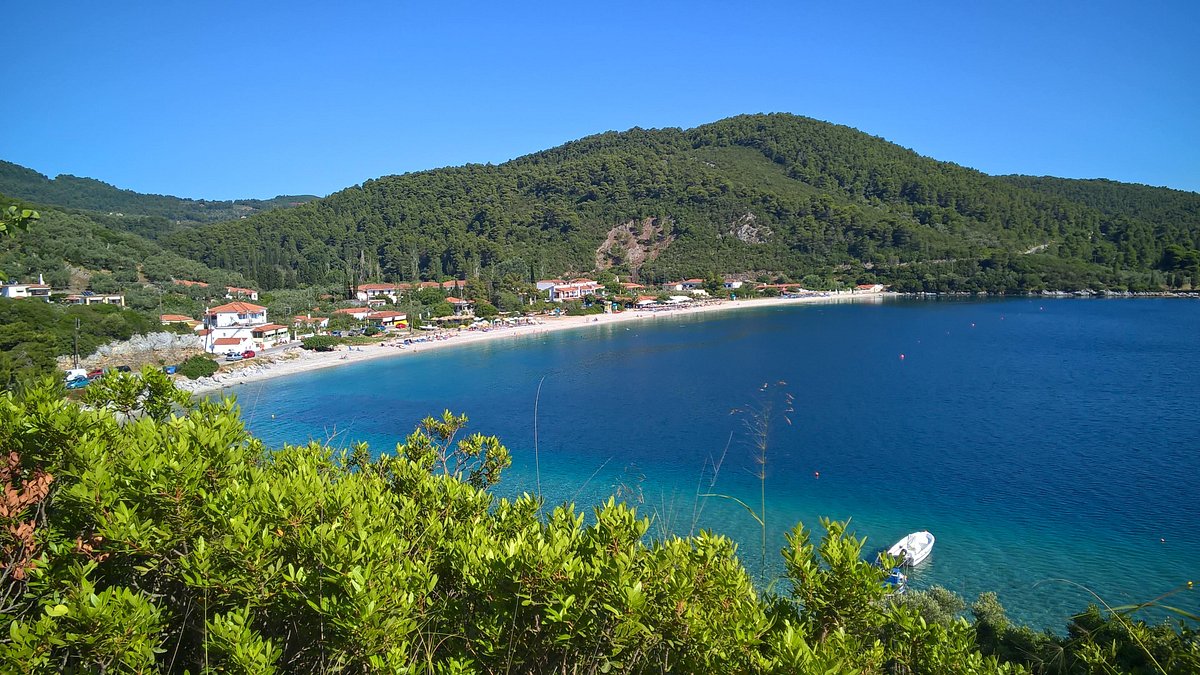 Panormos Beach is a popular destination on Skopelos Island, featuring a serene bay surrounded by pine-covered hills. This alluring beach is well-loved for its calm, turquoise waters and stunning landscapes. Panormos Beach is an excellent spot for a family day out, offering a variety of beach facilities and water sports options for all ages. Moreover, there are numerous cafes and tavernas nearby where you can indulge in traditional Greek cuisine.
Milia Beach
Milia Beach is another fantastic location on Skopelos Island, boasting pristine golden sands and sparkling blue waters. Surrounded by the dazzling presence of pine trees, this beach is renowned for its natural beauty and idyllic setting. Milia Beach offers visitors an opportunity to bask in the sun, swim in the crystal clear sea, or engage in water sports like windsurfing and beach volleyball. Additionally, a nearby lagoon provides a refreshing opportunity for swimming following your beach day.
Historical Sites
Glossa Archaeological Site
Glossa, a beautiful village on Skopelos island, is home to an archaeological site that offers a glimpse into the island's ancient past. As you explore the area, you'll find remnants of ancient structures and artefacts. The site is not only significant for its historical value but also for its stunning views of the surrounding landscape.
Visiting Glossa is not only an opportunity to learn about Skopelos' history but also a chance to immerse yourself in the charming atmosphere of a traditional Greek village. Stroll through the narrow streets, admire the old stone houses, and enjoy delicious local cuisine at the village's fine tavernas.
Asclepieion of Ancient Peparethos
Another historically significant site on Skopelos is the Asclepieion of Ancient Peparethos. This ancient healing centre was dedicated to the god Asclepius and served as a place where citizens and travellers sought medical treatment. The site contains remains of various structures, including:
Temples: The main building was dedicated to Asclepius, with smaller temples dedicated to other gods.
Stoas: Colonnaded structures surrounding the compound provided space for patients to rest and relax in peaceful surroundings.
Other Facilities: The site likely included a healing spring, baths, and residential areas for doctors and patients.
Although the Asclepieion of Ancient Peparethos is in ruins, its historical significance remains evident and offers a fascinating insight into the island's ancient past. Visiting this site is a great way to learn about Skopelos' rich history while enjoying the island's natural beauty.
Outdoor Activities
Hiking Trails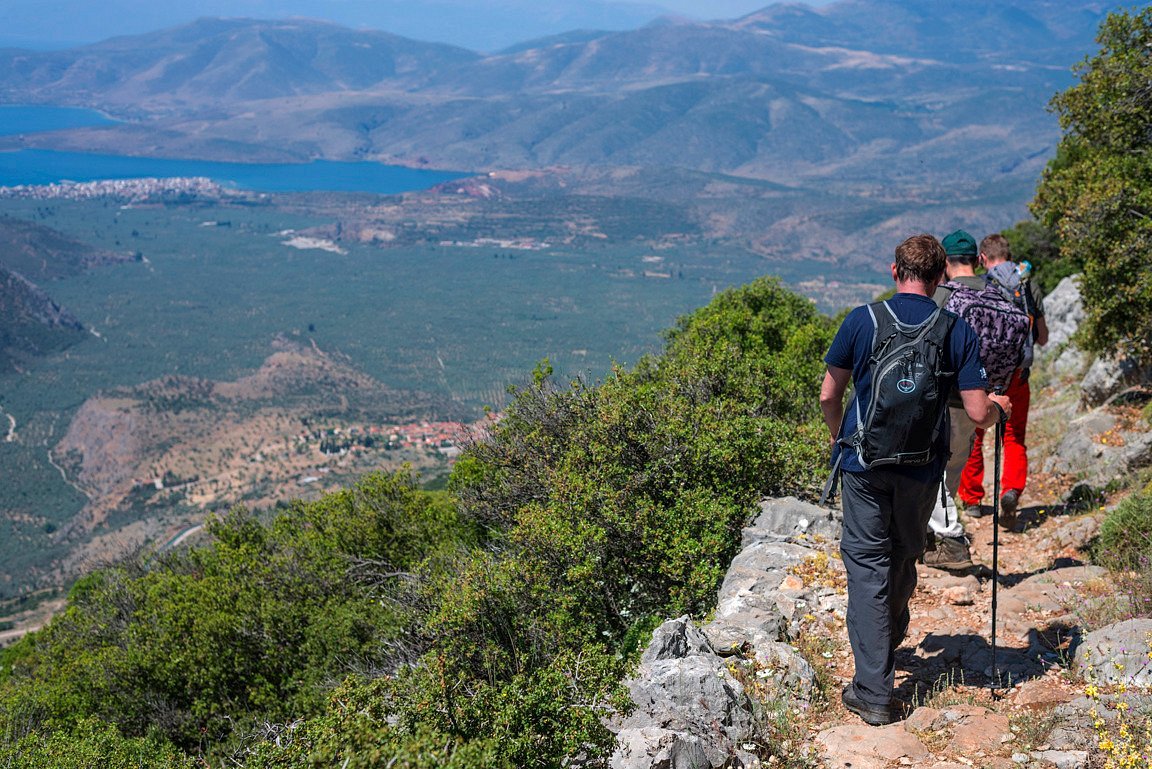 Skopelos is known for its beautiful landscapes and natural beauty, making it a perfect destination for hiking enthusiasts. A popular trail worth exploring is the one leading to the ancient Sendoukia pirate graves. Additionally, there are charming routes near the lighthouse that offer breathtaking views of the surrounding area.
Boat Tours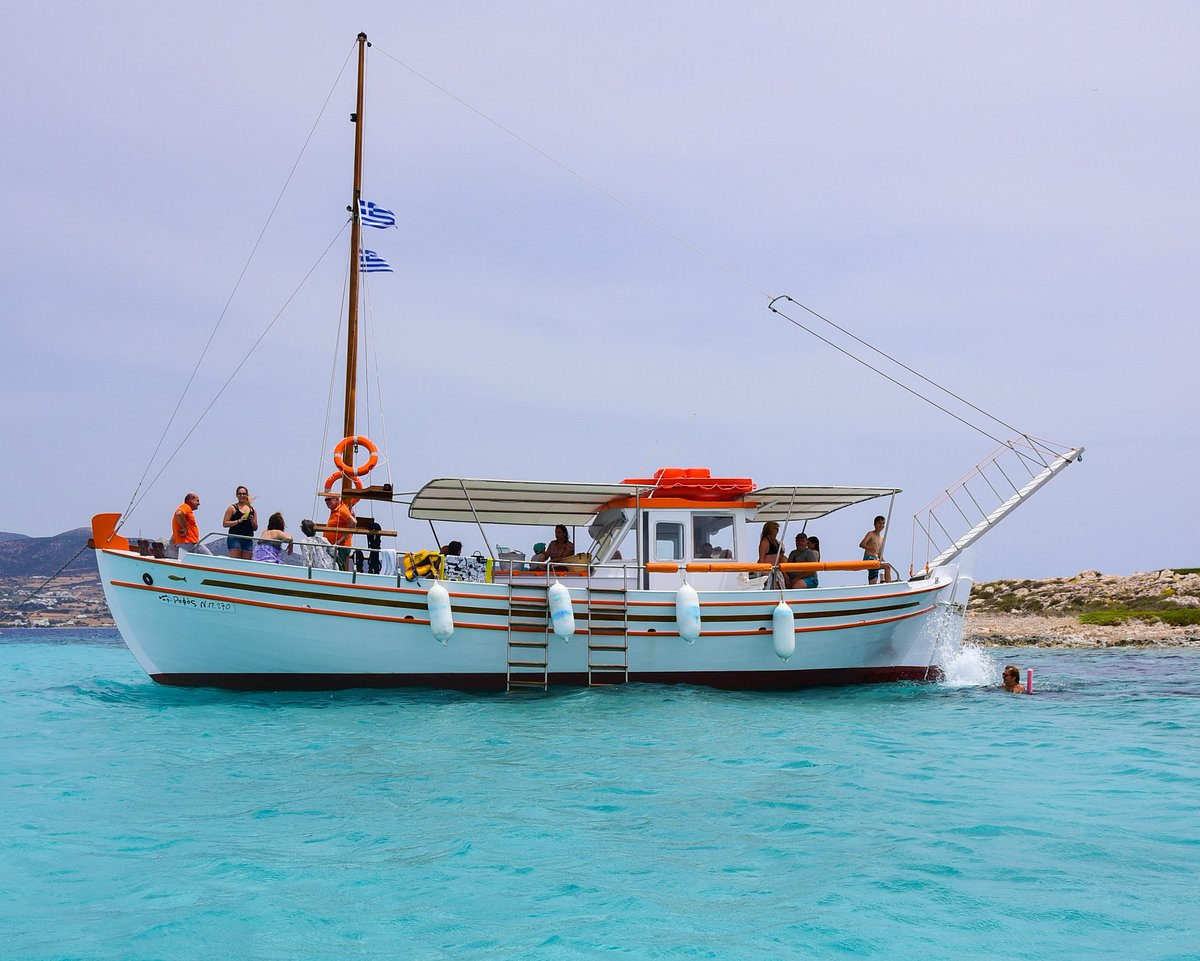 Boating provides a unique perspective on the island's stunning coastline and nearby islands. Island-hopping tours from Skiathos allow visitors to experience Skopelos, Skiathos, and Alonissos in a single trip. Moreover, the famous "Mamma Mia" tour takes you to key locations from the movie. For ultimate relaxation, consider booking an all-inclusive full-day cruise with lunch options.
Snorkeling and Diving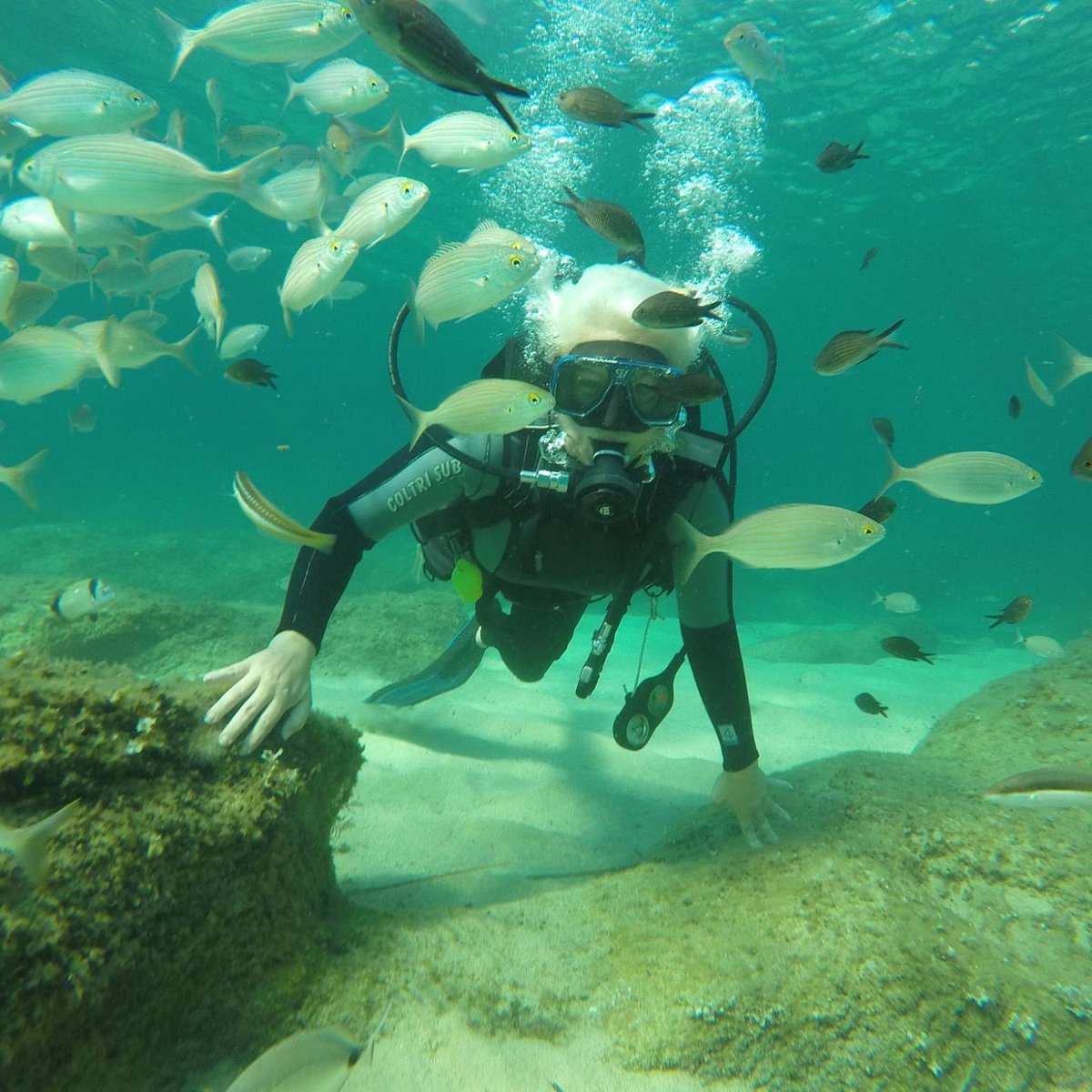 Skopelos boasts crystal-clear waters, making it an ideal place for snorkelling and diving experiences. Numerous water sports companies offer lessons and rental equipment for a fun-filled undersea adventure. The island's diverse marine life and enchanting underwater world are not to be missed.
Remember to always adhere to safety guidelines, respect the local environment, and never touch marine life while snorkelling or diving.
Local Cuisine
Skopelos, a beautiful Greek island, offers a range of traditional local dishes that visitors can enjoy during their stay.
Skopelitan Cheese Pie
Skopelitan Cheese Pie is a well-known local delicacy that is unique to Skopelos. Made with thin layers of homemade phyllo dough, this pie has a delightful combination of feta cheese and a mixture of local cheeses. Typically flavoured with a variety of herbs and spices, such as dill or mint, Skopelitan Cheese Pie is often enjoyed as an appetiser or a light meal.
You can find this delicious dish in many local tavernas and restaurants throughout the island. If you prefer to try your hand at making this scrumptious pie, consider taking a local cooking class for an authentic hands-on experience.
Skopelos Almond Sweets
Another traditional dessert hailing from Skopelos is Skopelos Almond Sweets or Amygdalota. These delectable treats are made from almonds, sugar, and egg whites, giving them a soft and chewy texture. Usually, they are shaped into small round balls and covered with a dusting of powdered sugar.
Amygdalota are readily available in the island's bakeries and sweet shops, making them an excellent choice for a sweet snack or a souvenir to take back home. Some variations may include lemon juice, orange flower water, or rosewater for added flavour.
Visitors to Skopelos are encouraged to taste these tasty local dishes, which not only satisfy the palate but also offer a glimpse into the island's rich culinary heritage.
Festivals and Events
Panagia of Papameletiou
The Panagia of Papameletiou is a religious celebration that takes place annually in Skopelos. This event pays homage to the Virgin Mary, and is also known as the Koimisi tis Theotokou. It brings locals and visitors together, showcasing the rich religious and cultural traditions of Skopelos. During the festivities, you can expect to witness a range of activities such as traditional music performances and dances, as well as the offering of local delicacies.
Wine Festival
The Skopelos Wine Festival is a must-attend event for wine enthusiasts visiting the island. The festival usually takes place in August and celebrates the island's renowned wine-making traditions. During the event, visitors can enjoy sampling a variety of locally-produced wines, while also soaking in the cultural atmosphere of Skopelos. Alongside wine tastings, the festival often features live music, dancing, and culinary experiences showcasing the local cuisine of the island.