Travelling from Athens to Naxos offers a unique opportunity to explore the rich history and stunning beauty of the Aegean Sea. Naxos, an island renowned for its picturesque villages, pristine beaches, and remarkable archaeological sites, is an idyllic destination for any traveller looking to enjoy a relaxing and culturally immersive experience. Conveniently accessible by ferry or plane, the journey between these two Greek locales is an essential part of any Mediterranean adventure.
The most common way to reach Naxos from Athens is by ferry, departing from the port of Piraeus. With up to eight daily crossings available, travellers can choose between conventional ferries offering a leisurely five-hour journey and faster high-speed or catamaran options taking approximately 3 to 4 hours. Ticket prices range from 42€ to 145€, catering to a variety of budgets and preferences.
Alternatively, visitors may opt to fly from Athens to Naxos, taking only 41 minutes to cover the 158 km distance. Olympic Air and Sky Express provide regular services, with 56 flights operating weekly. This swift air route ensures travellers can make the most of their time spent exploring the enchanting island of Naxos and its many offerings.
Getting to Naxos from Athens
Flight Options
Travelling to Naxos from Athens by air is a convenient option with a short travel time of approximately 1 hour. Direct domestic flights operate daily between Athens and Naxos, making it highly accessible for travellers with limited time or who prefer a direct route to the island.
Ferry Options
For those seeking a more leisurely journey, taking the ferry from Athens to Naxos is a popular choice. You can travel directly from the Port of Piraeus in Athens to the Port of Naxos, located in the town centre of the island. The journey typically lasts between 4 and a half to 5 hours, with many ferry lines offering services on a weekly basis.
There are different types of ferries to choose from, including high-speed catamarans and traditional vessels. The SeaJets World Champion Jet is known to be the fastest ferry option from Athens to Naxos. Here is a brief comparison of the travel times and ticket prices:
| Ferry Type | Travel Time | Approximate Ticket Price |
| --- | --- | --- |
| Car ferry | 3h 36m | €83 – €165 |
| Ferry | 6h 23m | Varies by ferry line |
| High-speed catamaran | Varies by company | Varies by company |
Upon arrival at Naxos Town, you will find taxis and buses conveniently located close to the ferry disembarkation point. This makes it easy for travellers to continue their journey to hotels, villas, or other destinations on the island.
Best Time to Travel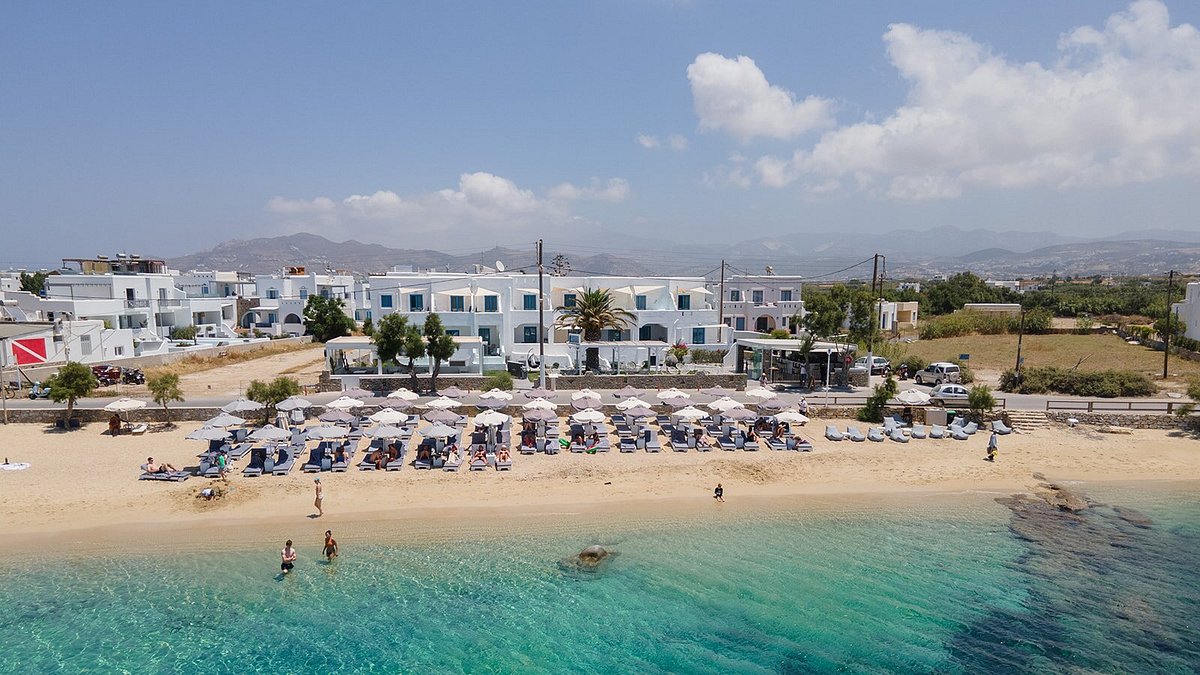 High Season
The high Season in Greece typically runs from June to August. During this time, the weather is warm and sunny, with temperatures ranging from 25-35°C. The peak summer months offer various activities, excellent weather conditions, and a lively atmosphere. However, the high season comes with some drawbacks:
Crowded attractions and beaches
Higher prices for accommodation and ferry tickets
Limited availability due to increased demand
Despite these downsides, many travellers choose to visit during the high season to fully experience the vibrant nature of Greek islands like Naxos.
Low Season
The low season in Greece falls between November and March. Visiting during this time has some advantages:
Less crowded attractions
Lower prices for accommodation and transportation
A more relaxed and tranquil atmosphere
However, the low season also has some limitations that should be considered:
Cooler temperatures (10-15°C) and variable weather conditions
Some accommodations and restaurants may be closed
Reduced ferry schedules and flight availability
For travellers looking to avoid the high-season hustle and explore Naxos in a calmer setting, the low season might be the better option.
What to Do in Naxos
Historical Sites
Naxos is rich in history and offers several must-see sites for visitors. One of the most famous landmarks is Portara, the remains of the ancient Temple of Apollo. This magnificent site is a great spot for sunset views. Another fascinating site is the Kouroi of Naxos, where you can find two ancient statues lying unfinished in a quarry. Don't miss visiting the picturesque Kastro district in Chora, the island's capital, and the Archaeological Museum of Naxos to learn more about the island's ancient past.
Beaches and Watersports
There are a variety of stunning beaches for you to experience on Naxos. Some noteworthy ones include:
St. George Beach: A calm, family-friendly beach close to Chora, perfect for watersports like paddleboarding, windsurfing and kitesurfing.
Agios Prokopios: A beautiful sandy beach famous for its crystal-clear waters and golden sand, ideal for sunbathing and swimming.
Agia Anna: This beach offers a peaceful atmosphere, sunbeds, and umbrellas, making it a great spot to unwind and soak up the sun.
Plaka Beach: Known for its long stretch of fine sand and clear turquoise waters, Plaka is popular for windsurfing and kitesurfing enthusiasts.
For adrenaline junkies, Naxos is a top destination for windsurfing and kitesurfing, with schools and equipment rentals available at several beaches.
Villages and Local Life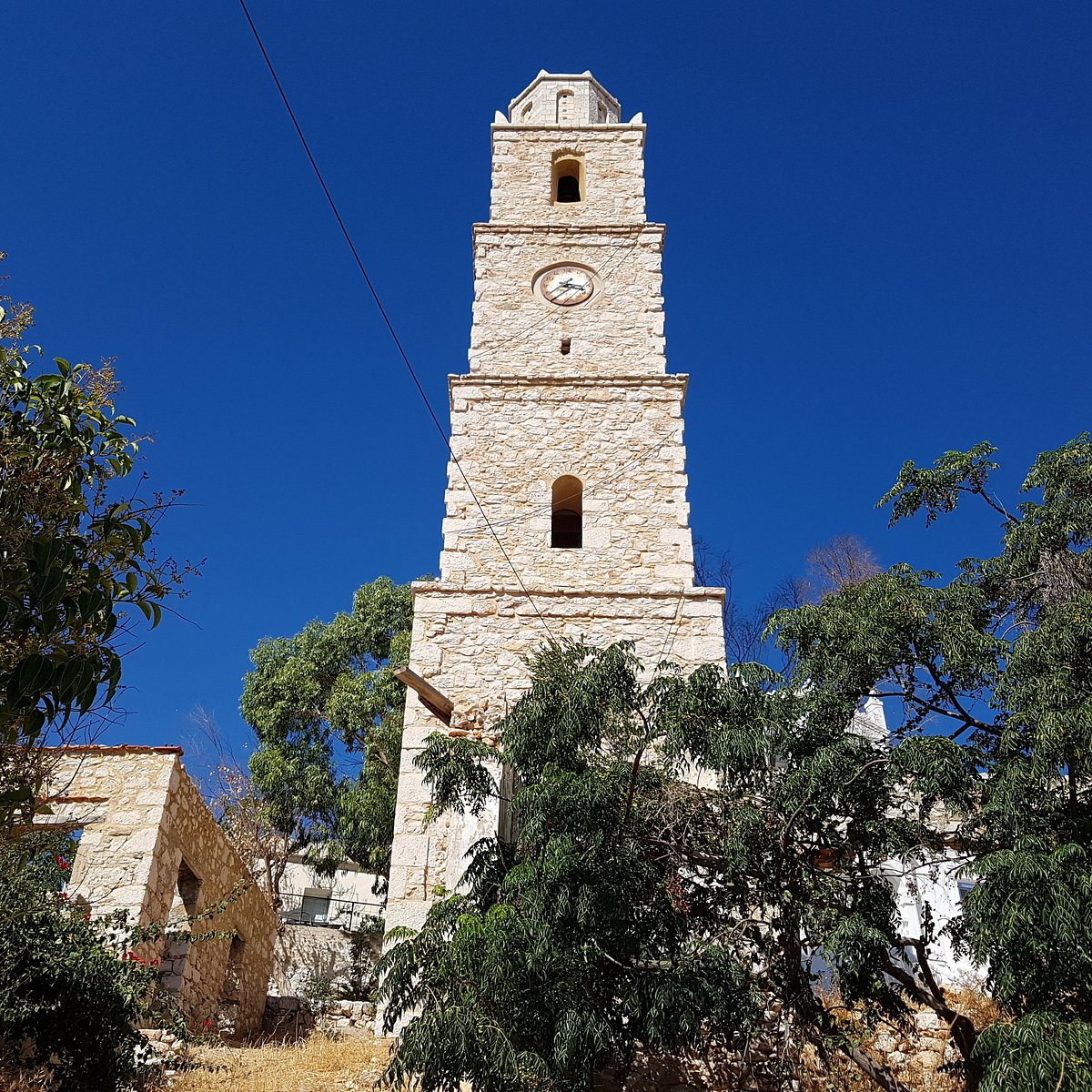 Naxos is home to charming villages, each with its unique character and history. Some of these picturesque villages include:
Apiranthos: Also known as the "Marble Village", Apiranthos is famous for its marble-paved streets, traditional houses, and three small museums, providing an authentic insight into the island's history and culture.
Halki: This lovely village is known for its well-preserved Venetian buildings and the beautiful Byzantine Church of Panagia Protothroni. It is also the perfect place to taste the island's famous Kitron liqueur produced by the Vallindras distillery.
Filoti: Surrounded by olive groves and boasting traditional houses with impressive architectural details, Filoti is a vibrant village offering delicious local dishes at its family-run tavernas.
Explore these villages to immerse yourself in the local culture and experience the enchanting atmosphere of Naxos.
Accommodation Options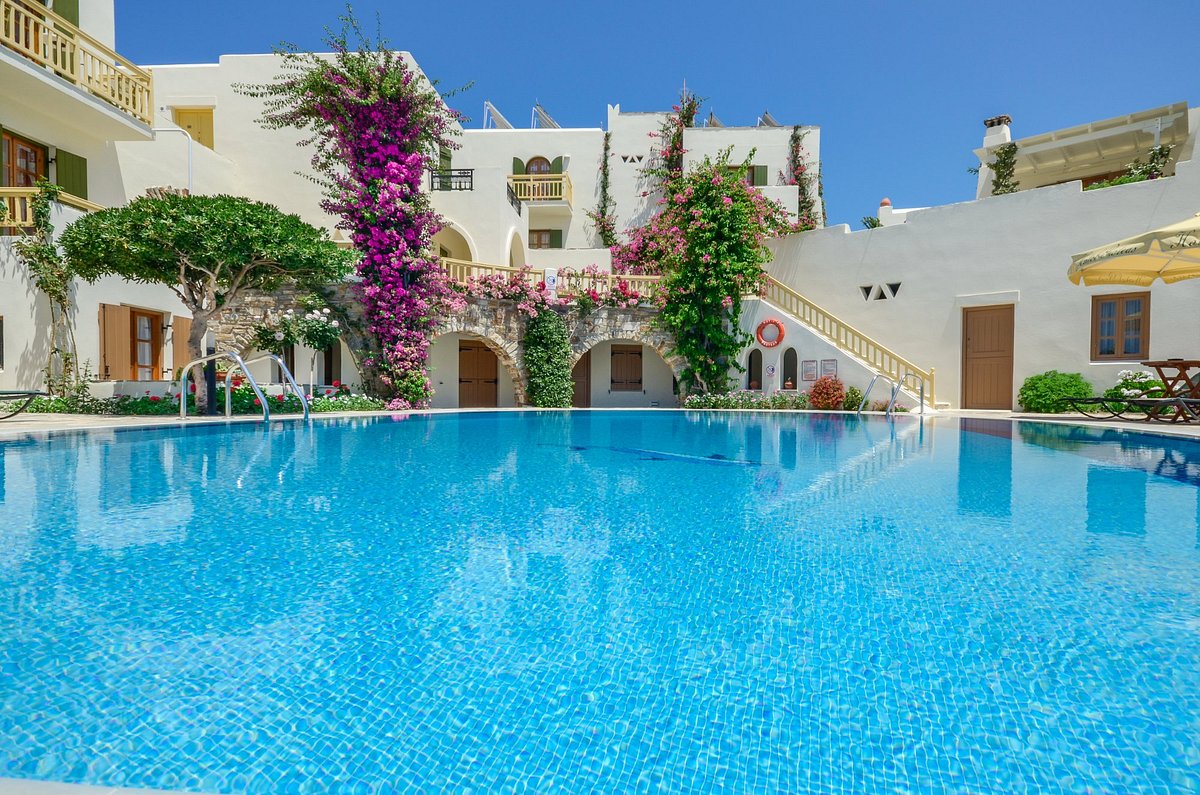 Hotels and Resorts
Naxos offers a wide range of hotels and resorts for travellers to choose from. With over 450 hotels available, there is something to suit all budgets and preferences. Prices typically start at €87 per night. From luxury resorts with lavish amenities to budget-friendly hotels, Naxos caters to all types of tourists.
Luxury hotels: These hotels provide top-notch services, facilities, and amenities, such as swimming pools, spas, fitness centres, and more.
Mid-range hotels: These hotels offer comfortable accommodations and quality services at moderate prices.
Budget hotels: These hotels provide basic facilities and services at pocket-friendly prices ideal for budget travellers.
Vacation Rentals
For those looking for more privacy and flexibility during their stay, vacation rentals are an excellent alternative to hotels and resorts. Naxos offers a variety of options, including villas, apartments, and holiday homes. Vacation rentals are perfect for families, groups, or individuals who prefer a homely atmosphere.
Villas: These spacious, upscale properties often come with multiple bedrooms, private pools, and outdoor areas, ideal for a luxurious getaway.
Apartments: These self-contained units usually come equipped with a kitchen, living area, and one or more bedrooms, making them perfect for travellers who want to prepare their meals.
Holiday homes: These privately owned properties are typically larger than apartments, suitable for families or larger groups looking for more space during their stay.
In summary, Naxos offers a range of accommodation options to suit the needs of any traveller, from luxury hotels and resorts to more private vacation rentals.
Cuisine and Dining
Popular Dishes
Naxos has a rich culinary tradition with a variety of unique dishes such as:
Patoudo: This is a traditional Naxian dish of lamb or goat slowly cooked in a wood-fired oven. It is wrapped in grape leaves and seasoned with local herbs and spices.
Kokoras me makaronia: This dish features a rooster braised in red sauce, making it a flavoursome option for those who love tender, slow-cooked poultry.
Arseniko Naxou: This is a hard, spicy cheese made from a mixture of sheep and goat's milk. It is a popular addition to a number of dishes or served alongside fresh bread.
Local Restaurants
Here are some of the top local restaurants on Naxos that offer authentic Greek cuisine:
Pigi in Ano Potamia: This village tavern is well-known for its delicious homestyle cooking. Patoudo is one of the dishes you must try here.
Matina & Stavros in Koronos: Located in the village of Koronos, this tavern serves mouthwatering traditional dishes including kokoras me makaronia.
Taverna Dalas: This Mediterranean and Greek restaurant offers a wide range of dishes, and its inviting atmosphere ensures an enjoyable dining experience.
Delfinaki: Known for its Mediterranean and Greek cuisine, Delfinaki excels at freshly caught seafood dishes and local Greek flavours.
O Vasilis: Serving both Mediterranean and Greek foods in a relaxed ambience, O Vasilis is a great spot to experience Naxos's culinary delights.
Remember to explore local markets and food tours while visiting Naxos, as they provide an opportunity to taste the island's fresh produce and learn about traditional cooking techniques.
Travel Tips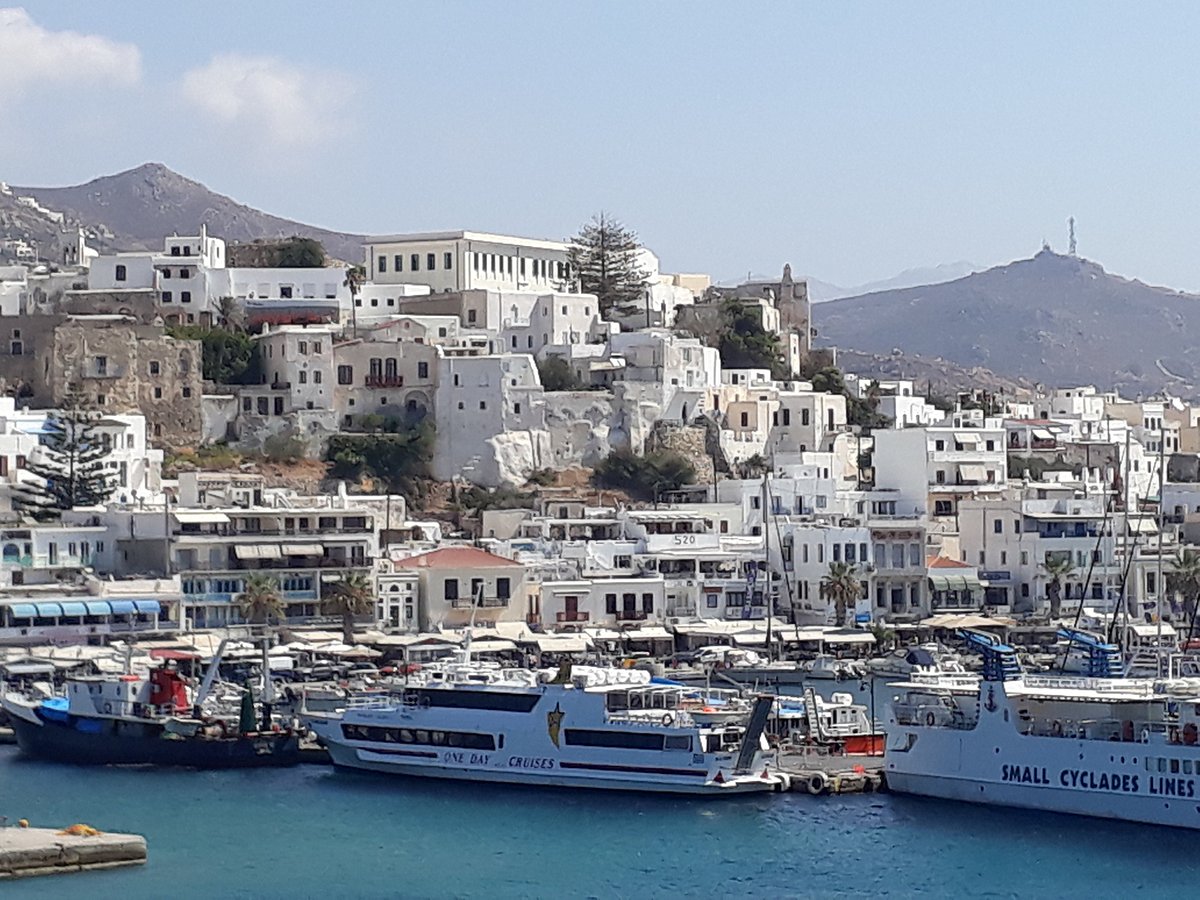 Currency and Payments
When travelling to Naxos, it is important to note that Greece is a member of the European Union and uses the Euro (€) as its official currency. Cash is preferred on the island, especially at small restaurants, shops, and beach bars. However, major establishments like hotels and car rental agencies generally accept credit and debit cards. It would be prudent to carry a mixture of both cash and cards when visiting Naxos. In the event you need to exchange currency or withdraw cash, ATMs and exchange bureaus are easily found in the main town, Chora.
Transportation within Naxos
Naxos has several options for getting around the island. Here's a brief overview to help you plan your movement within Naxos:
Car and Motorbike Rentals: Renting cars and motorbikes is a popular way to explore Naxos. It offers freedom and flexibility to go off the beaten track. Ensure that you have an international driving permit if required, and always prioritise safety by wearing helmets on motorbikes.
Buses: The public bus system is an affordable and reliable way to travel around the island. The main bus station is located in Chora, and services connect to popular villages and beaches. Timetables can be found online or obtained from the bus station.
Taxis: Taxis are a convenient mode of transportation in Naxos, especially for short distances. You can find taxi stations in Chora and at the ferry port. It is advisable to agree on a fare before starting your journey.
Bicycles: Renting a bicycle can be an enjoyable and affordable way to explore the island, especially if you enjoy cycling. Keep in mind that some parts of Naxos have hilly terrain and may be challenging to navigate on two wheels.
Remember to plan your travel within Naxos according to your needs, budget, and preferences.
Born and raised on the sun-drenched island of Crete, Sofia Mavromatis is a seasoned traveler and writer with a deep-rooted love for Greece's vibrant culture, stunning landscapes, and rich history.