Nestled in the Ionian Sea lies the idyllic island of Zakynthos, a popular tourist destination that boasts some of the most mesmerising beaches in Greece. With soft, golden sands and crystal-clear turquoise waters, these stunning shorelines provide a perfect setting for sunseekers and adventurers alike. The island features a diverse range of beaches, from secluded coves accessible only by boat to vibrant party hotspots that cater to a lively crowd.
Perhaps the most iconic and enchanting of all Zakynthos beaches is Navagio Beach, also known as Shipwreck Beach. This world-famous location is characterised by its striking cliffs and soft white sands, and it houses a mysterious, half-buried shipwreck that has become a symbol of the island. Meanwhile, adventurous visitors looking for a unique beach experience can explore the rocky coves at Porto Limnionas, offering superb snorkelling and dive-jumping opportunities.
For those seeking family-friendly beaches, Gerakas Beach offers a delightful haven, while Laganas Beach is a hub for vibrant parties and socialising. With such an abundance of exquisite natural beauty and a plethora of beach options to suit every visitor's needs, it's no wonder Zakynthos is considered an enchanting gem of the Ionian Islands.
Top Beaches in Zakynthos
Zakynthos, a Greek island in the Ionian Sea, is known for its stunning beaches and crystal-clear waters. In this section, we will discuss three of the top beaches in Zakynthos: Navagio Beach, Laganas Beach, and Gerakas Beach.
Navagio Beach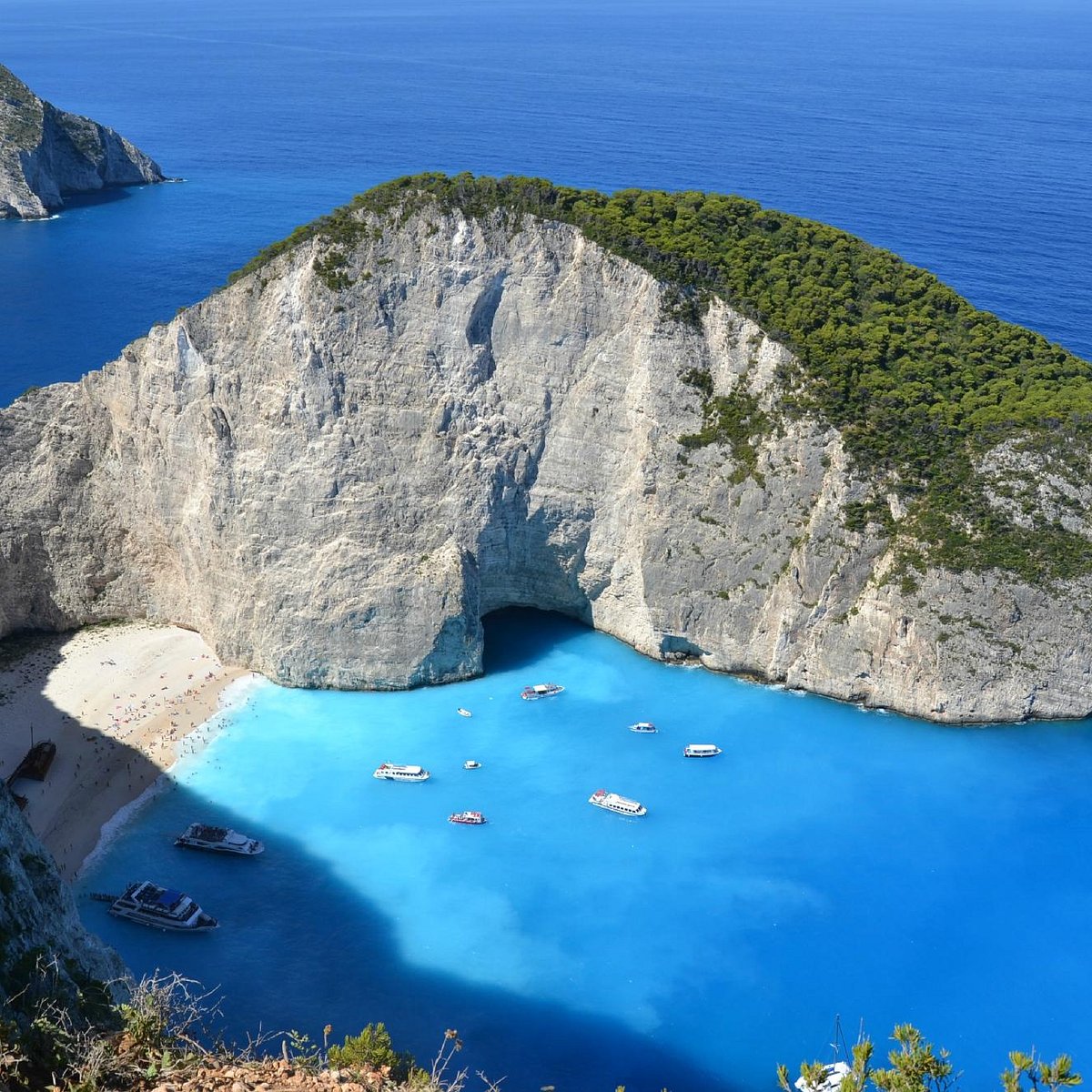 Navagio Beach, also known as Shipwreck Beach, is one of the most iconic and famous beaches in Zakynthos. It features soft white sand, turquoise waters, and impressive cliffs surrounding the secluded cove. The beach is also known for the rusty shipwreck, half-buried in the sand, that lends the area its nickname. Visiting Navagio Beach requires a short boat ride as it is only accessible via the sea. Once there, you can enjoy sunbathing, swimming, or snorkelling in the clear waters.
Laganas Beach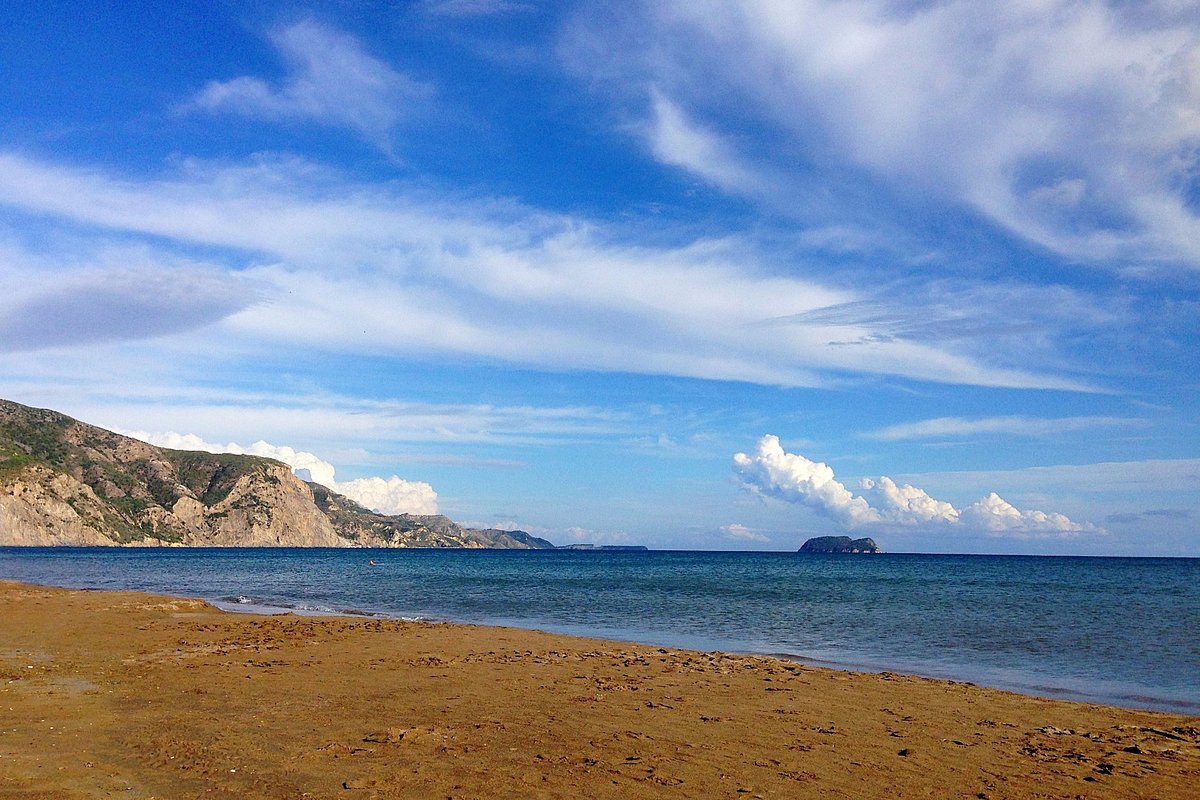 Laganas Beach is a popular choice among tourists looking for some entertainment along with their beach experiences. This sandy beach stretches for several kilometres, offering plenty of space for sunbathing, beach games, and water activities. Laganas Beach is well-suited for parties, with numerous bars, clubs, and eateries located nearby. For families, there are also quieter spots and nearby facilities, making this beach an excellent option for various preferences.
Gerakas Beach
Gerakas Beach is a family-friendly beach known for its pristine sandy shores and shallow, calm waters. This beach is protected due to being a nesting area for the endangered loggerhead turtles (Caretta Caretta). As a result, there are no water sports or loud music allowed, ensuring a peaceful and tranquil atmosphere. Gerakas Beach is perfect for families with young children or those seeking a serene beach experience amidst the natural beauty of Zakynthos.
Porto Limnionas Beach
Porto Limnionas Beach is a stunning hidden gem in Zakynthos, offering visitors a unique and tranquil experience. The beach is characterised by its clear, turquoise waters and a rocky shoreline, making it a fantastic spot for snorkelling and swimming. There may not be any sand here, but the natural beauty and serene atmosphere make up for it.
One of the key features attracting visitors to Porto Limnionas Beach is the opportunity to explore the numerous underwater caves and rocky formations. With fewer crowds found on popular beaches like Navagio Beach, you can truly appreciate the natural environment and take your time exploring this hidden gem.
Kalamaki Beach
Located on the southeastern side of the island, Kalamaki Beach is another lesser-known gem in Zakynthos. It boasts soft golden sands and shallow clear waters, making it an ideal location for families and those looking for a relaxing beach experience. The beach is also part of the National Marine Park of Zakynthos, helping to protect the local sea turtle population.
Kalamaki Beach offers a variety of amenities, including sun loungers, umbrellas, and a selection of beach bars and taverns for refuelling during the day. The unspoilt nature and calm atmosphere make this beach a perfect getaway from the bustling tourist hotspots.
In conclusion, Porto Limnionas Beach and Kalamaki Beach are two hidden gems in Zakynthos that offer unique and peaceful experiences for beachgoers. Whether you prefer snorkelling in crystal-clear waters or relaxing on golden sands, these lesser-known beaches have something for everyone without the typical crowds and noise of more well-known destinations.
Activities and Amenities
Watersports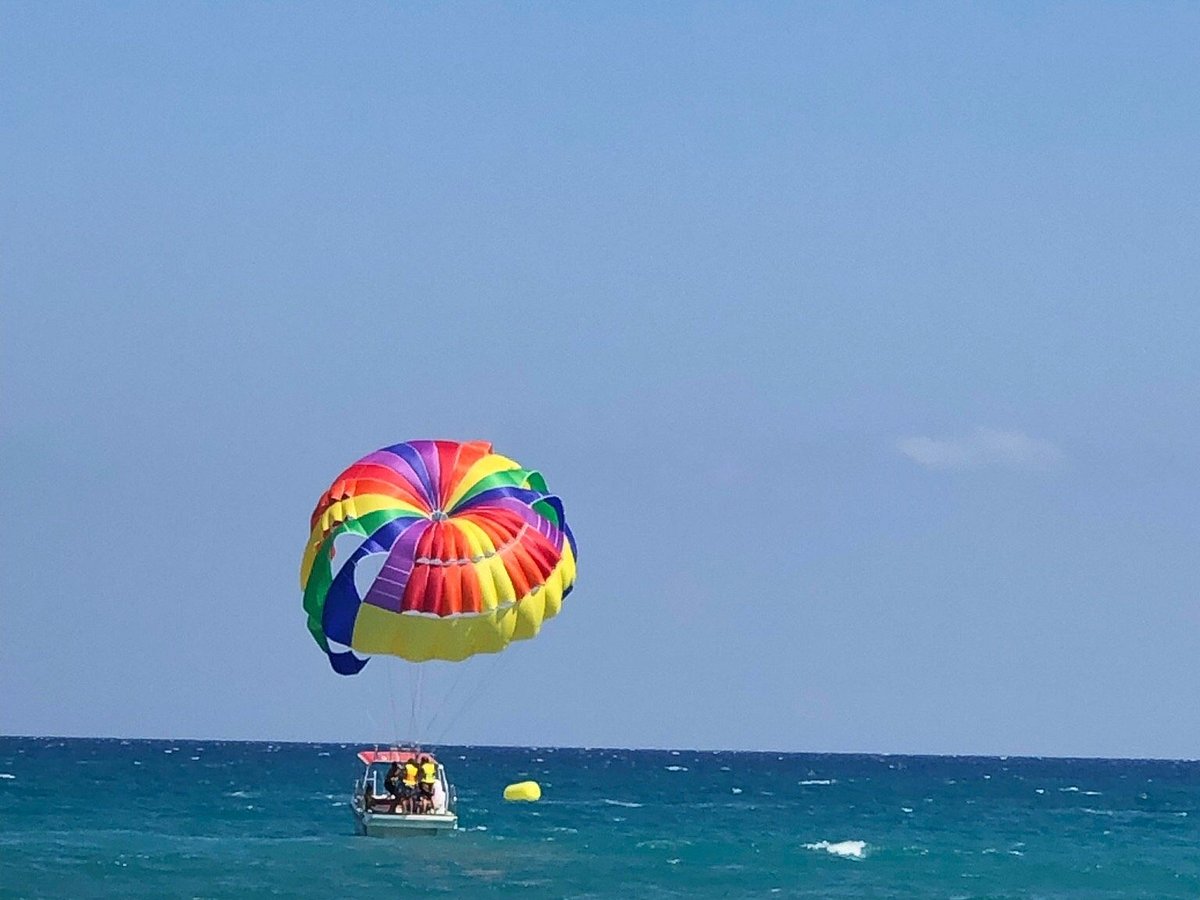 Many of the beaches in Zakynthos offer a variety of watersports for visitors to enjoy. At popular beaches like Tsilivi and Agios Nikolaos, you can find facilities for scuba diving, paragliding, and other adrenaline-pumping activities. For those interested in exploring underwater, there are dive centres that offer lessons and guided dives for all experience levels. Watersports activities available on Zakynthos beaches include:
Jet skiing: A thrilling experience, perfect for the watersports enthusiasts, available at various beaches.
Kayaking and canoeing: A serene way to explore the coastline and discover hidden bays and coves.
Parasailing: Float high in the sky and enjoy the panoramic views of the island from above.
Scuba diving and snorkelling: Explore the crystal-clear waters and discover the diverse marine life inhabiting the area.
Sunbeds and Umbrellas
Most beaches in Zakynthos provide the necessary amenities for a comfortable and relaxing day by the sea. On popular beaches such as Gerakas, Kalamaki, and Spanzia, visitors can find sunbeds and umbrellas available for rent. These facilities allow beach-goers to relax in the shade and enjoy the beautiful surroundings without worrying about bringing their own gear. Here are a few points to remember when renting sunbeds and umbrellas:
Prices may vary depending on the beach and the season.
It's advisable to arrive early during peak season to secure a spot, as popular beaches can get crowded.
Don't forget to bring sunscreen and refreshments to make your beach day more comfortable.
Visiting Zakynthos is a unique experience, with its pristine beaches, warm waters, and lush vegetation. Whether you're looking to unwind on a sun lounger or seeking adventurous watersports, Zakynthos is sure to provide unforgettable memories.
Travel Tips
Best Time to Visit
The ideal time to visit Zakynthos is from May to October, when the weather is warm and sunny. During these months, visitors can fully enjoy the island's beautiful beaches and stunning landscapes. The peak season in Zakynthos usually falls between July and August, which is when the island experiences the most tourists and highest temperatures. For a more relaxed experience with fewer crowds, consider visiting during the shoulder months of June and September.
Transportation Options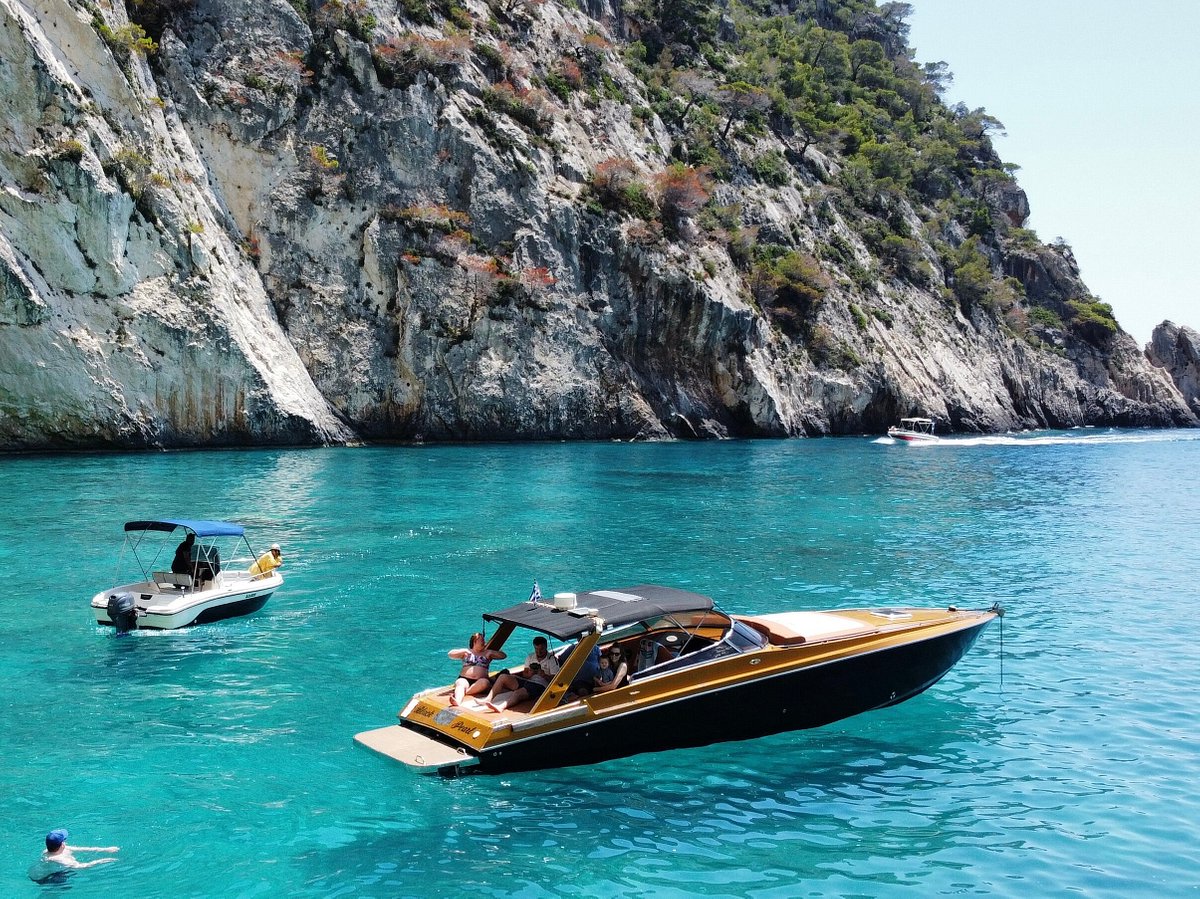 Getting around Zakynthos can be accomplished using a variety of transportation options, catering to the needs and preferences of all travellers:
Rent a Car:

Hiring a car is the most flexible option for exploring the island at your own pace. There are several car rental companies available in Zakynthos, and rates can be quite affordable, especially during the shoulder season. Make sure to always drive on the left side of the road and follow local traffic regulations.

Public Bus:

The island's public bus service (KTEL) is a budget-friendly option for visitors, connecting Zakynthos Town with several popular beach destinations, such as Tsilivi, Laganas, and Kalamaki. Timetables and routes can be found at local tourist offices or online.

Taxi Service:

Taxis are readily available on the island and can be a convenient option for shorter distances or if you're not comfortable driving. It's important to agree on a fare before your ride to avoid any misunderstandings; fares can be higher at night or during peak season.

Bicycle Rental:

For those who enjoy a more active mode of transport, renting a bicycle can be a great way to experience Zakynthos' beautiful scenery while getting some exercise. There are several bike rental shops on the island, and many cycling routes suitable for different skill levels.

Boat Trips:

Since some of the best beaches in Zakynthos, like Navagio Beach or Shipwreck Beach, are only accessible by boat, joining a boat trip or renting a private boat is a must-do activity for beach enthusiasts. There are numerous boat trips available, often departing from Zakynthos Town or other coastal areas, offering various itineraries and prices.
Frequently Asked Questions
Where are the best beaches for swimming in Zakynthos?
There are plenty of fantastic beaches for swimming in Zakynthos. Navagio Beach, also known as Shipwreck Beach, is one of the most iconic spots with its soft white sand and clear turquoise waters. Other great options include Porto Azzuro, Banana Beach, Gerakas Beach, and Agios Nikolaos.
What is the most family-friendly shore in Zakynthos?
Gerakas Beach is considered an excellent choice for families. This sandy beach offers shallow waters, making it perfect for children to play safely. Additionally, it is part of a protected area, offering a relaxing environment for families to enjoy.
What are the quietest beaches in the area?
For those seeking a quieter beach experience, Porto Limnionas and Porto Vromi are excellent options. These small, secluded beaches are less crowded than some of the more popular shores and offer a calm atmosphere for relaxation.
What are the most popular beach activities in Zakynthos?
Beach activities in Zakynthos range from swimming, sunbathing, and snorkelling to a variety of water sports. Speed boat tours, boat rentals, and guided boat trips can be found at different beaches, providing visitors with numerous options for enjoying the beautiful coastline and crystal clear waters.
What are the best Beach hotels in Zakynthos?
A variety of beach hotels can be found throughout Zakynthos, catering to different preferences and budgets. Some popular options include the Tsilivi Beach Resort, located near Tsilivi beach, and Kalamaki Beach Hotel, situated near Kalamaki beach. Other recommendations include the Mediterranean Beach Resort in Laganas and the luxurious Porto Zante Villas & Spa in Tragaki.
Born and raised on the sun-drenched island of Crete, Sofia Mavromatis is a seasoned traveler and writer with a deep-rooted love for Greece's vibrant culture, stunning landscapes, and rich history.