Planning a family holiday with teenagers can be quite a challenge, as striking the perfect balance between fun, culture, and relaxation becomes essential. Look no further than Greece, home to some of the most beautiful islands in the world, many of which cater to teenage families by offering diverse activities and stunning landscapes. This article will highlight a few of the top Greek islands that are perfect for families with teenagers, ensuring that everyone has an unforgettable time.
Crete stands out as a top destination for its blend of ancient history, breathtaking beaches, and family-friendly atmosphere. The island offers a variety of attractions, such as the prehistoric archaeological site of Knossos, and endless opportunities for water sports enthusiasts. Another island worth considering is Mykonos, known for its clear waters and sailing adventures, providing teens with the chance to make new friends while enjoying the sun and sea.
Alternatively, explore Paros, which has become a mecca for water sports activities and offers beautiful beaches perfect for both relaxation and adventure. No matter which island you choose to visit, you're sure to create lasting memories with your family while experiencing the splendour of Greece.
Best Greek Islands for Teenage Families
Crete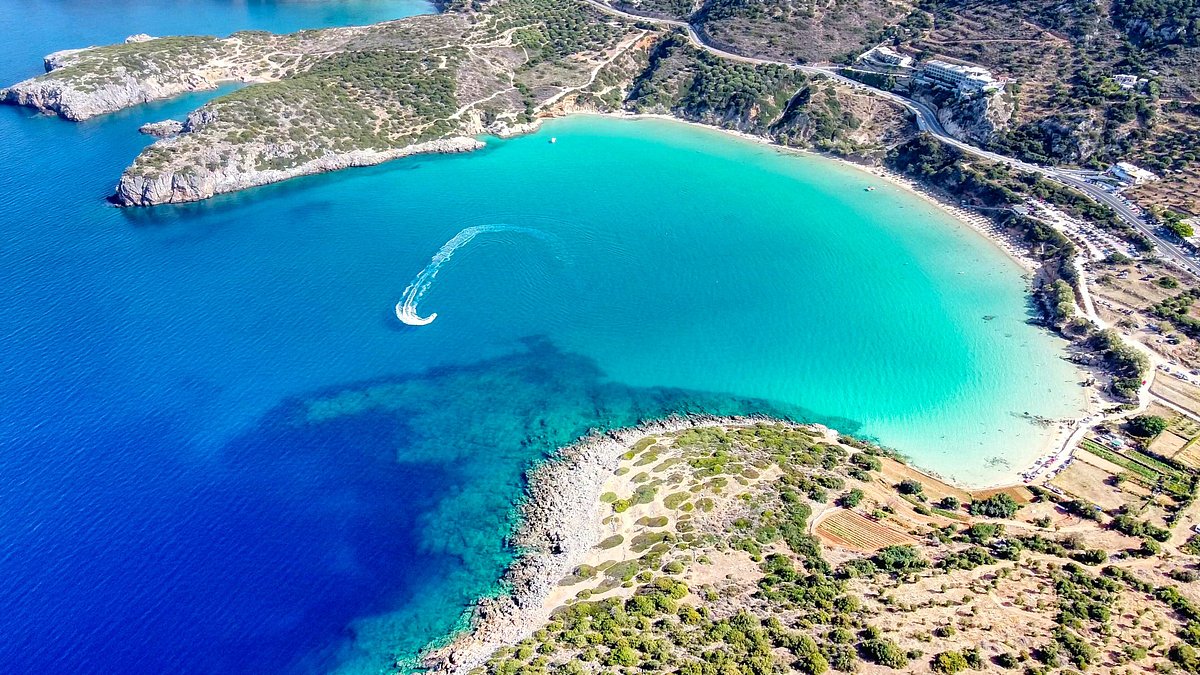 Crete is a fantastic choice for teenage families as it offers a mix of ancient history, beautiful beaches, and picturesque towns. The island's family-friendly atmosphere is a welcoming environment for teenagers and the whole family. One of the top attractions in Crete is the stunning Elafonisi beach, known for its pink and golden sand, and clear turquoise waters. This beach is perfect for a relaxing day by the sea, swimming, and sunbathing.
In addition, Crete offers various activities that cater to teenagers' interests, such as water sports, hiking trails, and exploring ancient historical sites. Families can also enjoy the vibrant and delicious local cuisine at various restaurants and cafes throughout the island.
Rhodes
Rhodes, also known as the "Island of the Knights," is another excellent choice for families with teenagers. This island is rich with history, with the medieval Old Town being a UNESCO World Heritage site. Teenagers will enjoy exploring the cobblestone streets, historic castle, and charming shops situated in Old Town.
The island boasts beautiful beaches, such as the famous Tsambika beach, with its golden sands and crystal-clear waters. Teenagers can try various water sports, such as windsurfing, snorkelling, and jet-skiing. Furthermore, Rhodes offers a vibrant nightlife that attracts both locals and tourists, ensuring your teenagers will not be short of evening entertainment.
Mykonos
Mykonos is a trendy island known for its whitewashed buildings, windmills, and vibrant nightlife. Teenagers will love sailing around the island, swimming in clear waters, and relaxing on sandy beaches. A small group sailing adventure could present a great opportunity for your teens to meet new friends and forge unforgettable memories.
Mykonos is not only about gorgeous beaches and parties; it also offers a wide range of activities suited for teenage families, such as exploring the island's rich history, strolling around the narrow streets of Mykonos town, and sampling delicious Greek cuisine.
Activities and Attractions
Water Parks and Beaches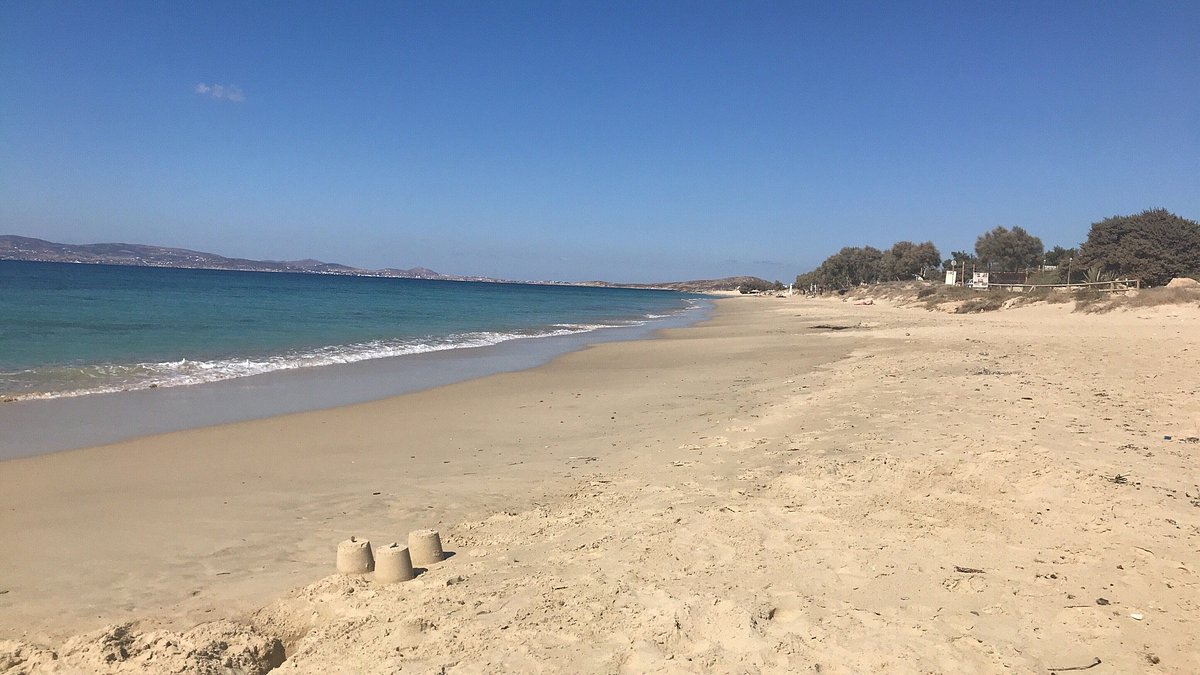 The Greek islands offer various water parks and stunning beaches, perfect for teenage families. A top choice for a beach destination is Mykonos. The crystal-clear waters provide excellent conditions for swimming, diving, and sailing. Your teens may also enjoy group sailing adventures, where they can meet new friends and relax on deck while listening to music.
Naxos is another great option for beach activities. Boat trips are very popular in Naxos – teenagers can jump from the boat into the water, snorkel, and explore hidden beaches. The island features various beautiful hotspots like St George Beach, Agios Prokopios, and Plaka, ideal for water sports and beach relaxation.
Historical Sites and Museums
For families interested in history and culture, Crete is an excellent choice. The island is filled with historical sites, such as the archaeological site of Knossos and the Historical Museum of Crete in the capital city, Heraklion. These attractions give teens a glimpse into the rich past of Greece, while offering an engaging experience for the whole family.
Outdoor Adventures
Adventure-seeking teenagers will relish hiking through Samaria Gorge National Park in Crete. This breathtaking natural wonder provides a fantastic opportunity for families to bond and appreciate the stunning landscape while getting some exercise.
In addition, Laguna Beach near Chora in Naxos is an outstanding location for windsurfing enthusiasts. Teenagers looking for more land-based activities can also enjoy horse rides near Chora, adding variety and excitement to their Greek island holiday experience.
Family-Friendly Accommodations
All-Inclusive Resorts
All-inclusive resorts are a popular choice for teenage families visiting the Greek islands. One such option is Porto Zante on the Ionian island of Zakynthos. This private hideaway offers a fantastic restaurant, an incredibly comprehensive spa, a chill-out bar, and 24-hour room service. Another family-friendly island is Crete, which boasts some of the best family and kids-friendly resorts in Greece.
Villas
For a more relaxed and private setting, consider renting a villa on one of the Greek islands. Sifnos is an excellent option for families, with a wide variety of accommodations available, such as Verina Suites. This family-friendly hotel offers spacious suites and a calm atmosphere for families to enjoy. Additionally, renting a villa allows families to have more control over their daily schedules, enabling them to make the most of their time on the island.
Apartments
Apartments can provide an affordable and comfortable option for teenage families visiting the Greek islands. Naxos and Paros offer great options for apartment rentals, with many properties located close to family-centred hotels and activities. Staying in an apartment allows families to have the flexibility to cook their meals and explore the islands at their own pace, making for a more personalised holiday experience.
Local Cuisine and Dining Options
Traditional Greek Tavernas
Teenage families visiting Greek islands can enjoy a variety of local cuisines in traditional Greek tavernas. These establishments serve authentic Greek dishes made with fresh, local ingredients. Some popular options include:
Moussaka: A baked dish with layers of aubergine, minced meat, potatoes, and béchamel sauce.
Souvlaki: Grilled meat skewers, usually served with pita bread, salad, and tzatziki sauce.
Spanakopita: A savoury pastry filled with spinach and feta cheese.
Dolmades: Stuffed grape leaves with rice and herbs, often served as a starter or appetiser.
In addition to trying these delicious dishes, families can also explore local wines and spirits, such as Retsina, Ouzo, and Metaxa.
International Restaurants
For families interested in a more varied selection of cuisines, many Greek islands boast a range of international restaurants. These establishments cater to a variety of tastes, offering dishes from around the world. Some popular options include:
Italian cuisine: Pizzas, pastas, and risottos are readily available in many restaurants.
Asian cuisine: Sushi and Thai dishes can be found in some of the more cosmopolitan areas.
Fast food: Familiar chains, such as McDonald's and KFC, may be present in some tourist centres.
By exploring a mix of local and international dining options, teenage families can enjoy a diverse culinary experience while visiting the Greek islands.
Transportation and Accessibility
Travel to and from the Island
Travelling to and from the Greek islands is relatively straightforward, with most islands well-serviced by ferries and some by flights. For instance, Mykonos and Corfu have international airports that connect to major European cities. Additionally, budget and charter airlines operate seasonal flights to these islands, making it easy for families to reach their destination.
Ferry services also connect the Greek islands to the mainland and other islands. The main ports in Athens – Piraeus, Rafina, and Lavrio – have frequent connections to popular islands like Paros, Naxos, and Kefalonia, among others. The ferry ride can vary from a few hours to overnight trips, depending on the destination and type of ferry. Booking your tickets in advance will ensure you get the best travel times and avoid last-minute stress.
Getting Around the Island
Once on the island, there are several ways for families with teenagers to get around:
Local buses: Many islands have a local bus network connecting the main town to popular beaches and villages. Buses are typically affordable and convenient, as they run on fixed schedules throughout the day.
Car and scooter rentals: Renting a car or scooter allows for more freedom and flexibility in exploring the island. Families can discover hidden gems and lesser-known spots at their own pace. Keep in mind that a valid driving license and adherence to local driving regulations are essential.
Taxis: Taxis are available on most islands, and it's often possible to agree on a fixed price for a specific route. Some taxi drivers may also offer island tours, providing a local's perspective and recommendations.
Boats and water taxis: For island-hopping or visiting secluded beaches, boats, and water taxis can be the perfect solution. These services are generally available at main ports and tourist hubs, and may require advance booking in busier seasons.
Remember to keep it simple and choose the transportation option that best suits your family's needs and preferences. Happy travels!