Corfu and Crete are two captivating Greek islands that beckon travellers from around the world. With their luring azure waters, fascinating history, and stunning landscapes, it's no wonder these Mediterranean gems are popular destinations for holidaymakers. However, choosing between the two may not be an easy feat, as they each have their own unique charm and appeal.
Corfu sits off Greece's north-west coast in the Ionian Sea, while Crete is located more than 300 miles apart and further south in the Mediterranean. Corfu has a slightly smaller size compared to the massive Crete, which boasts a population of over half a million people and better transport links to other parts of Greece and Europe.
In order to determine which of these enchanting islands may be the perfect destination for your next vacation, it's essential to consider your travel preferences, desired experiences, and budget. In the following sections, we'll delve deeper into the various aspects of Crete and Corfu, including beaches, culture, activities, and gastronomy, so you can make an informed decision based on your personal interests and preferences.
Geography and Climate
Corfu's Geography and Climate
Corfu is situated in northwestern Greece and is part of the Ionian Islands. It covers an area of 592 square kilometres and has a coastline stretching 217 kilometres. The island is characterised by its lush green landscapes, thanks to its Mediterranean climate. Winters in Corfu are mild with average January temperatures hovering around 10°C, making it an ideal destination for a milder winter getaway.
The climate in Corfu also includes significant amounts of rainfall, receiving an average annual precipitation of approximately 52 inches (1,320 mm). This rainfall contributes to the splendid flora and fauna found on the island. The lush vegetation of Corfu's countryside is complemented by its beautiful beaches, with both sandy and pebble shorelines.
Crete's Geography and Climate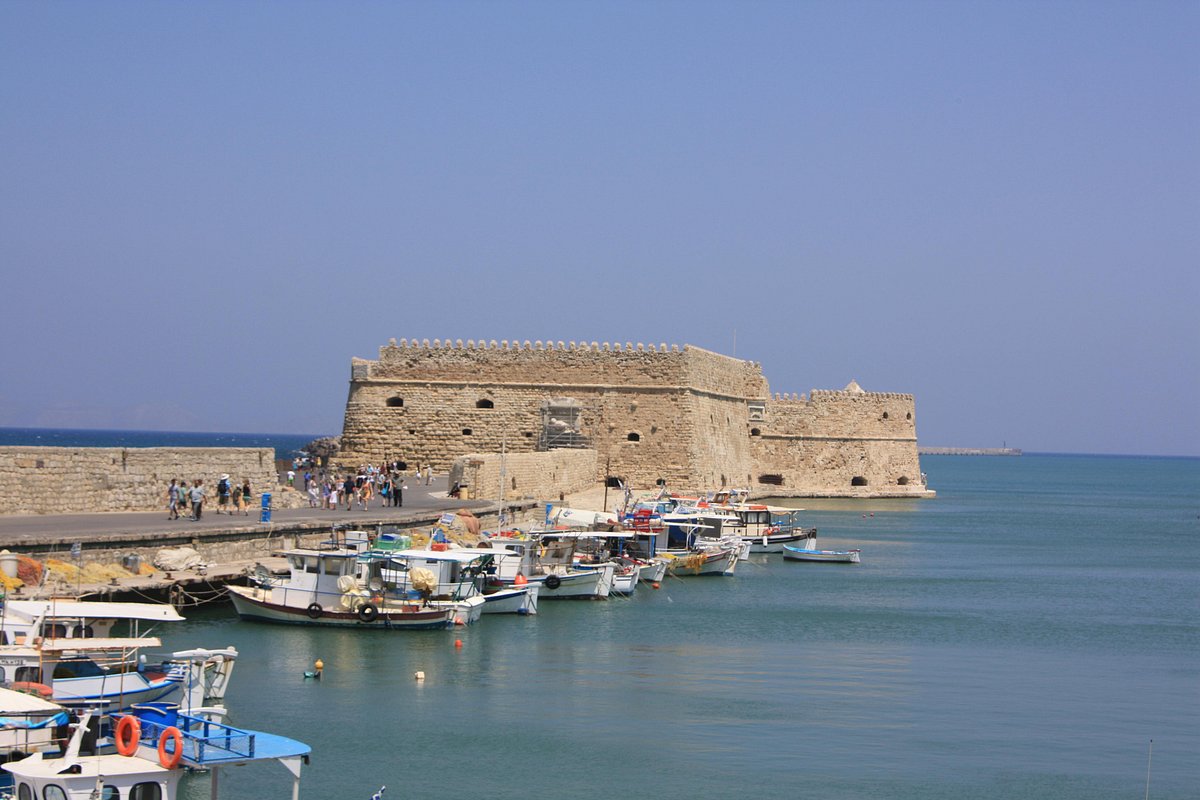 Crete, on the other hand, is Greece's largest island, with a population of over half a million people and an area of 8,336 square kilometres. It is located in the southern part of the Aegean Sea and features a diverse landscape, including towering mountains, golden beaches, and verdant valleys.
Crete experiences a more arid Mediterranean climate, with hotter and drier summers than Corfu. Average temperatures in January are slightly higher than those in Corfu, at around 12°C. The island receives significantly less rain, with an average annual precipitation of only 25 inches (640 mm), which results in a landscape that is relatively drier than Corfu's.
In summary, both Corfu and Crete offer stunning landscapes, beautiful coastlines, and pleasant Mediterranean climates. Corfu is known for its lush greenery and higher precipitation levels, while Crete offers a drier and more arid landscape due to its lower rainfall. Visitors to these islands can expect a friendly and welcoming atmosphere, coupled with the incredible natural beauty that Greece has to offer.
History and Culture
Corfu's History and Culture
Corfu has a rich history, influenced mainly by its strategic position in the Mediterranean. As a result, the island has been under the rule of various nations such as the Byzantine Empire, Venetian Republic, and the British Empire. This diverse heritage is evident in the island's unique architecture, especially in the UNESCO World Heritage-listed Old Town, where Venetian buildings can still be admired today.
The local culture is a fantastic blend of Greek, Italian, and Venetian influences. Traditional festivals, such as the Corfu Carnival, provide visitors with unique opportunities to experience authentic Corfiot customs and traditions.
In terms of cuisine, Corfu offers a variety of dishes that reflect its multicultural past. For instance, the popular dish pastitsada – a pasta dish with slow-cooked meat in tomato sauce – has its roots in Venetian cuisine.
Crete's History and Culture
Crete, on the other hand, boasts a long and fascinating history that dates back to the Minoan civilization – one of the earliest recorded European cultures. Ancient Minoan sites, such as the Palace of Knossos and the city of Phaistos, provide glimpses into this Bronze Age society.
After the Minoan period, Crete went through various changes with conquerors such as the Romans, Byzantines, Venetians, and Ottomans. Each of these rulers left their mark on the island's culture, evident in the numerous historical sites scattered across Crete.
Cretan cuisine is world-renowned for its healthy and delicious dishes, largely based on the famous Mediterranean diet. Local ingredients, such as olive oil, fresh vegetables, and fish, are staples in most recipes. One must-try traditional dish is dakos, a simple yet scrumptious appetizer made with barley rusks, tomatoes, feta or mizithra cheese, and olive oil.
As far as traditional music and dance are concerned, Crete can rightly boast of its rich heritage. Local dances like the energetic pentozali and the graceful syrtos are integral to Cretan culture and can be enjoyed at various festivals and events throughout the island.
Attractions and Activities
Corfu's Attractions and Activities
Corfu, a charming Greek island, offers a variety of attractions and activities for visitors to enjoy. Its picturesque villages, stunning beaches, and impressive fortresses draw tourists from around the world. Some of the highlights to explore while on Corfu are:
Achilleion Palace: A magnificent palace built for Empress Elizabeth of Austria, with beautiful gardens and sculptures.
Old Fortress: A historic Venetian fortress overlooking the town of Corfu, offering panoramic views of the island.
Paleokastritsa: A scenic bay with crystal-clear waters, perfect for swimming, snorkelling, and taking boat tours.
For those interested in more active pursuits, the island offers ample opportunities for hiking, cycling, and water sports such as scuba diving and windsurfing.
Crete's Attractions and Activities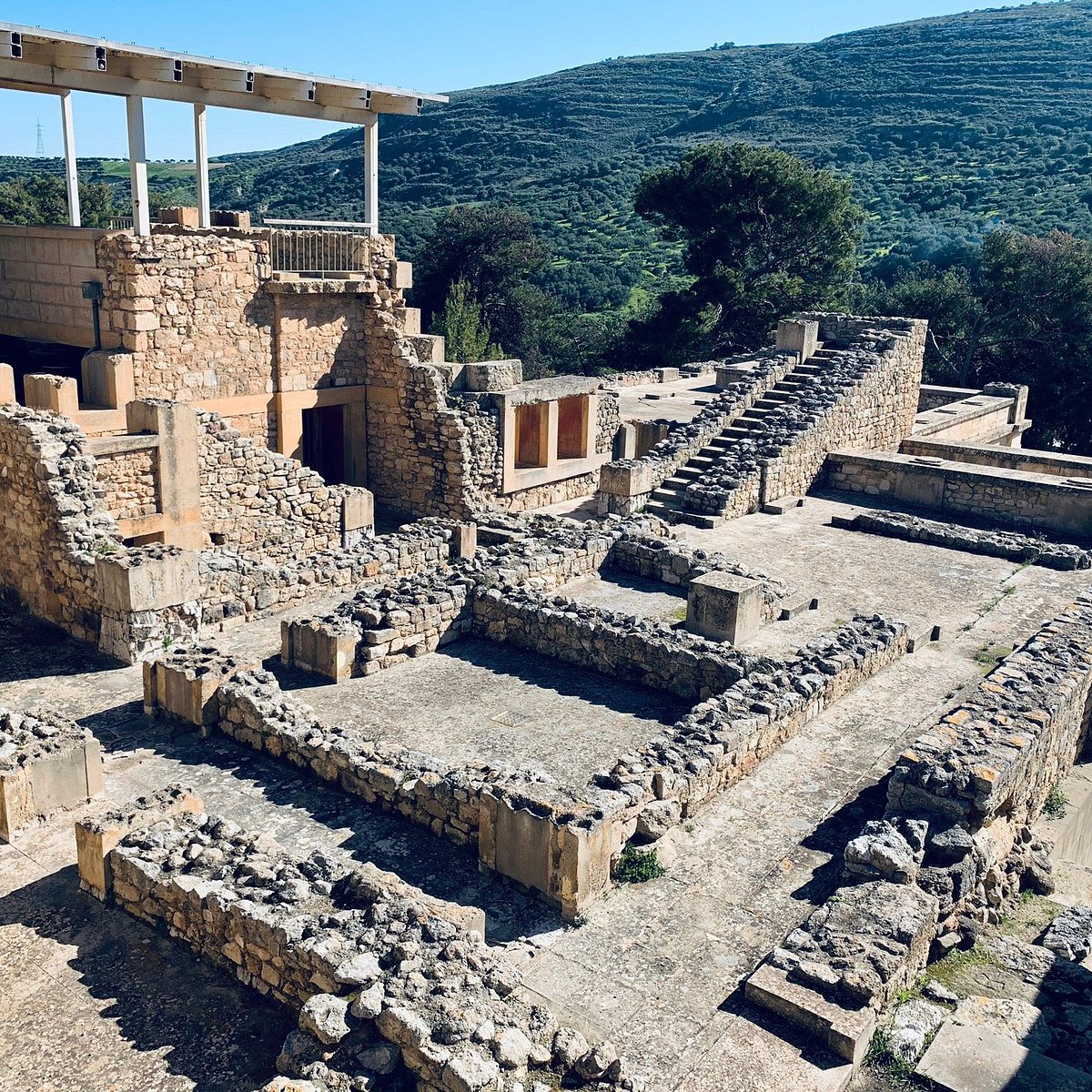 Crete, the largest Greek island, boasts a wide range of activities and attractions, catering to various interests and preferences. Its diverse landscape includes mountains, gorges, beaches, and ancient archaeological sites. Here are some attractions not to miss while visiting Crete:
Knossos Palace: An ancient Minoan palace dating back to 2000 BC, considered Europe's oldest city.
Samaria Gorge: A stunning 16-kilometre-long gorge, perfect for hiking enthusiasts who enjoy breathtaking natural beauty.
Balos Lagoon: A paradise-like beach with turquoise waters, accessible by boat or on foot.
Crete also offers various outdoor activities, such as mountain biking, horseback riding, and wine tasting at local vineyards. With its rich history, natural beauty, and a wealth of activites to partake in, Crete provides an unforgettable experience for visitors.
Accommodation and Dining
Corfu's Accommodation and Dining Options
Corfu offers a wide range of accommodation options, from budget hotels to luxury resorts. In general, hotel prices in Corfu are lower than in Crete, making it a more affordable option for travellers. Some popular areas to stay in Corfu include Paleokastritsa, Kassiopi, and Gouvia.
When it comes to dining, Corfu is known for its local cuisine influenced by Venetian, French, and British culinary traditions. Some must-try dishes include pastitsada (a tomato-based meat or fish pasta dish) and sofrito (a beef dish cooked in a garlic and white wine sauce). You can find numerous tavernas and restaurants throughout the island, with food and drink prices generally cheaper than in Crete.
Crete's Accommodation and Dining Options
Crete, being the largest Greek island, boasts a vast array of accommodation options catering to various budgets and preferences. While hotel prices are generally higher than in Corfu, you can still find affordable stays in areas like Chania, Rethymno, and Heraklion.
The island's rich culinary scene is evident in its diverse range of dishes, with influences from numerous cultures throughout history. Some popular Cretan dishes include dakos (a bread-based salad with tomatoes, feta cheese, and olives) and gamopilafo (a wedding rice dish cooked in meat broth). Dining options on the island are plentiful, from cosy tavernas to high-end restaurants, offering both traditional and modern cuisine. While the food and drink prices may be slightly higher than in Corfu, the flavours and quality are worth experiencing.
Getting There and Transportation
Travelling to Corfu
Corfu, a beautiful island situated in the Ionian Sea, can be reached by air and sea. The island has an international airport, Ioannis Kapodistrias International Airport (CFU), which connects to major European cities during the summer months. Direct flights are available from multiple carriers, as well as connecting flights via Athens or Thessaloniki.
If you prefer travelling by sea, ferries operate regularly between the Greek mainland and Corfu. The most frequent route is from Igoumenitsa, taking approximately 1-1.5 hours. You can also catch a ferry from Patras, which takes around 7 hours.
Once you've arrived in Corfu, there are various transportation options available. Public buses and taxis are readily available, as well as car and scooter rentals. Additionally, boat rentals are popular for exploring Corfu's coastline.
Travelling to Crete
Crete, the largest Greek island, is located in the southern region of the Aegean Sea. It has two international airports, Heraklion International Airport (HER) and Chania International Airport (CHQ), both well-connected with major European cities during the summer months. You can find direct flights as well as connecting flights via Athens or Thessaloniki.
Alternatively, you can reach Crete by ferry. There are daily services from the Greek mainland ports of Piraeus, Rethymno, and Santorini, with journey times varying between 5-10 hours depending on the route and ferry type.
Upon arriving in Crete, you can use the island's extensive public bus system to get around. Taxis and car rentals are also available, and for coastal exploration, renting a boat is a popular option.
Born and raised on the sun-drenched island of Crete, Sofia Mavromatis is a seasoned traveler and writer with a deep-rooted love for Greece's vibrant culture, stunning landscapes, and rich history.