Nestled in the heart of the Cyclades, Antiparos is a small Greek island that has managed to stay off the radar compared to its popular neighbours like Mykonos and Santorini. With its unspoiled beaches, crystal-clear waters, and laidback charm, Antiparos is a perfect destination for those seeking an authentic Greek experience without the overwhelming crowds.
Visiting Antiparos promises an unforgettable journey filled with history, culture, and natural beauty. The island is home to the famous Antiparos Cave, a massive cavern perched high on Ai Yiannis Hill. Visitors can descend the 411 steps to the cave's entrance and marvel at its ancient carvings. Best times to visit the island are during the months of April to June and September to October when the weather is mild and the island is less crowded.
Whether you're looking to soak up the sun, explore the local history, or simply enjoy a relaxing holiday in a serene and picturesque setting, Antiparos is a truly captivating destination that caters to all types of travellers.
Getting to Antiparos
Antiparos, a hidden gem in Greece, is an island located one nautical mile southwest of Paros island. Due to its tranquillity and captivating scenery, it is becoming a popular destination for tourists. In this section, we will discuss the available transportation options to get to Antiparos.
Ferry Schedules
There is no airport on Antiparos, so the only way to reach the island is by taking a ferry from Paros. Ferries depart from the Pounta port on Paros island and the journey takes approximately 10-30 minutes, depending on the ferry service you choose. The frequency of ferries varies depending on the season, with more trips available during the peak summer months. It is advisable to check the ferry schedules in advance as they may be subject to change. You can find this information on various ferry operator websites or visit the local port authority.
Flight Options
As there is no airport on Antiparos, visitors must first fly into the nearest airport, which is on Paros island. The Paros National Airport (PAS) has flights from Athens, Thessaloniki, and Heraklion. The flight from Athens to Paros takes around 40 minutes. Once you arrive in Paros, you will need to take a ferry, as mentioned in the previous section, to reach Antiparos.
In summary, the best way to get to the beautiful island of Antiparos is to first fly into Paros National Airport and then take a short ferry journey from Pounta port in Paros to Antiparos. Ensure you check the updated ferry schedules and flight options to help you plan an enjoyable trip to this captivating Greek island.
Top Attractions
Caves and Beaches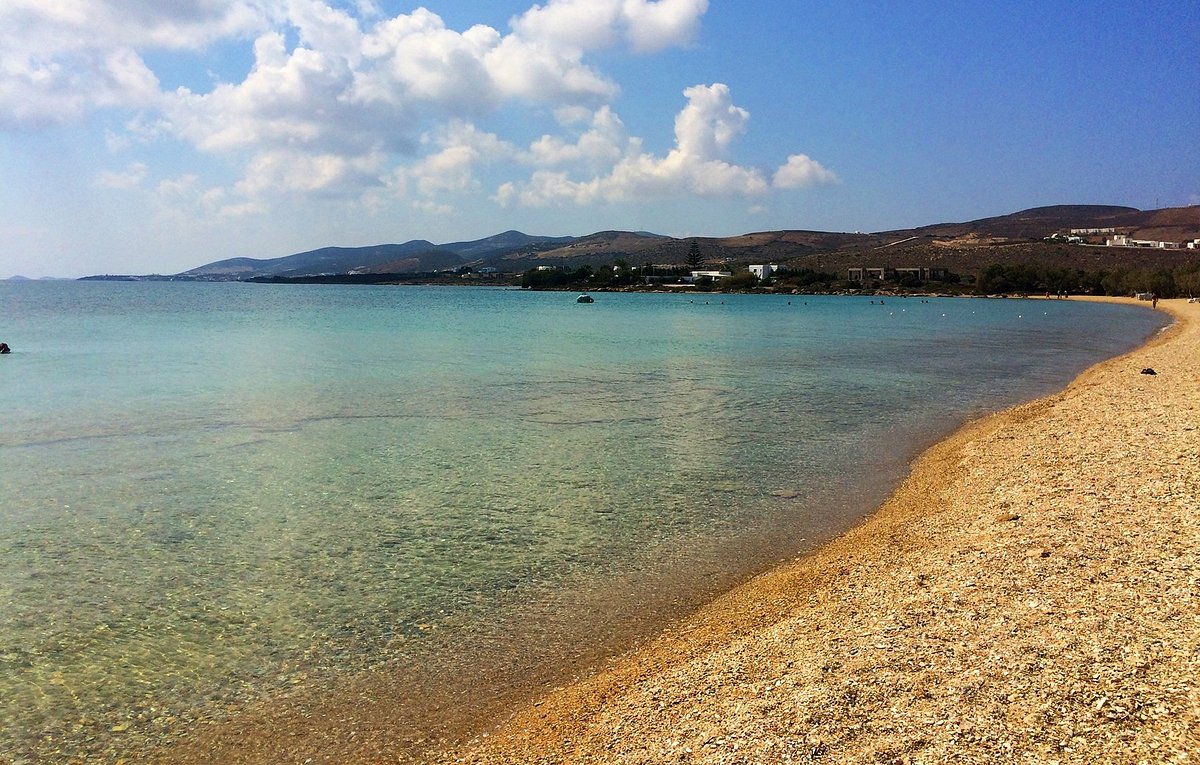 Antiparos is known for its beautiful beaches and natural wonders. One must-visit attraction is the famous Antiparos Cave. This cave, filled with stalactites and stalagmites, offers a unique opportunity to explore the island's geological history.
When it comes to beaches, you have several options in Antiparos. Some popular choices include:
Psaralyki Beach: A beloved spot among both tourists and locals for its soft sand and sparkling waters.
Panagia Beach: A peaceful location with crystal-clear water, ideal for relaxation and swimming.
Sifneikos Gialos: A picturesque cove with calm waters, perfect for families and sunbathing.
Historical Sites
Antiparos is also rich in history and culture. One important site to visit is the Venetian Castle of Antiparos. This 15th-century fortress has been partially restored, allowing visitors to explore its well-preserved architecture.
Outdoor Activities
There's more to Antiparos than just lounging on the beach. The island offers a variety of outdoor activities for those who enjoy getting a bit more active during their holiday. Some popular options include:
Water Sports: Take advantage of the beautiful coastal waters by trying out water sports such as snorkelling, scuba diving, or windsurfing.
Nature and Wildlife Tours: Explore the island's natural beauty through guided tours, showcasing Antiparos' vibrant flora and fauna.
Cultural & Theme Tours: Immerse yourself in the history and local culture with informative walking tours through Antiparos town and its surrounding areas.
With these attractions and activities, Antiparos is an ideal destination for travellers seeking sun, sand, and unique experiences on their next holiday.
Accommodation Options
Antiparos offers a variety of accommodation options for visitors to choose from. In this section, we will discuss hotels, villas, and apartments available on the island.
Hotels
There are several hotels on Antiparos, ranging from budget-friendly to more luxurious options. Some of the popular hotels on the island include:
Sunset Studios & Rooms: Located just a 2-minute walk from Sifneikos Beach, this hotel offers a garden, free private parking, a terrace, and a restaurant. Guests can enjoy beautiful sea views from their rooms.
Kastro Antiparos Hotel: Located in the heart of Antiparos Town, Kastro Antiparos is a charming boutique hotel with stunning views of the sea and surrounding landscape.
Villas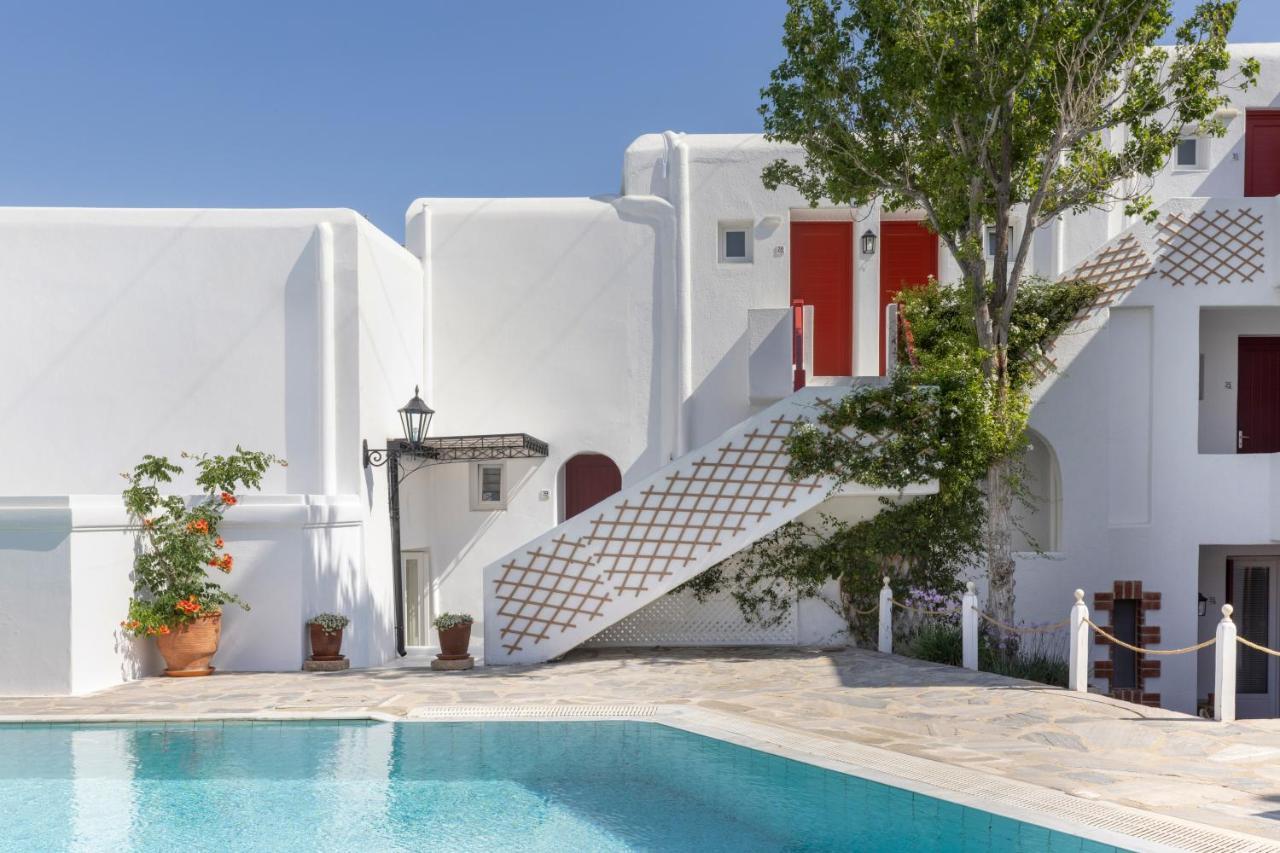 For those seeking a more private and luxurious experience, several villas are available for rent on Antiparos. These properties often come with their own private pools, gardens, and spacious living areas. Some top-rated villas on the island include:
Villa Despotiko: A luxury villa with stunning sea views, a private pool, and a spacious outdoor area for relaxation and entertaining.
Villa Agios Georgios: A beautiful, fully-equipped villa located in a quiet area near Agios Georgios beach.
Apartments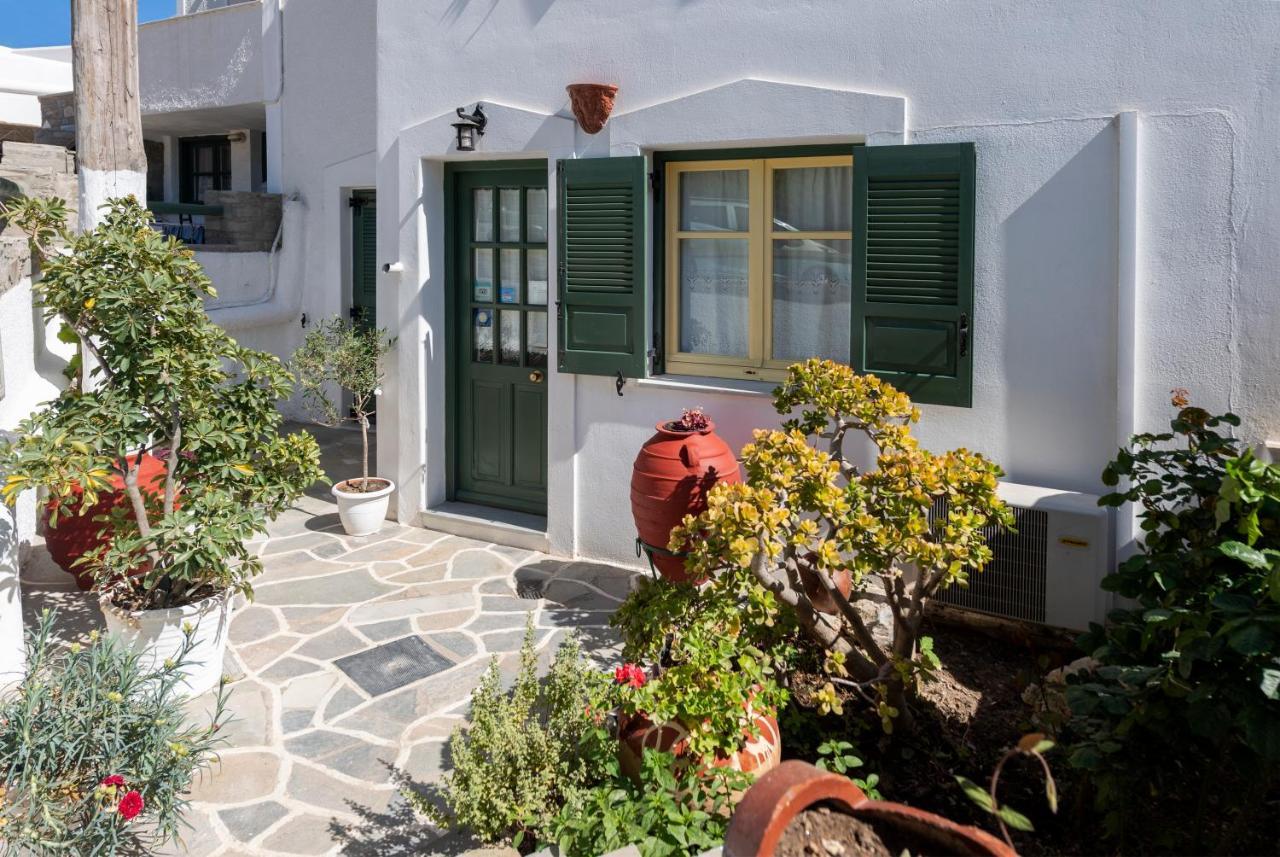 Apartments offer a more budget-friendly and independent option for travellers visiting Antiparos. Most of these apartments are family-run and come with a small kitchenette, private terrace, and access to nearby amenities.
Antiparos Apartments: A collection of modern and recently renovated apartments, equipped with all necessary amenities for a comfortable stay on the island.
Margarita's Studios: Situated close to the central square of Antiparos Town, these apartments provide a convenient and cosy base for exploring the island.
Whether you're looking for a hotel, villa, or apartment, there is an option for every taste and budget on Antiparos.
Dining and Nightlife
Local Cuisine
Antiparos offers a delightful blend of traditional Greek cuisine. One of the top restaurants is Kalokeri. It serves delicious Mediterranean and Greek dishes at mid-range prices. You should definitely try their goat pasta, stuffed squid, and deserts while you're there. Another popular choice is Argo Restaurant, known for their souvlaki and spaghetti with shrimps.
For seafood lovers, Captain Pipinos Seafood Taverna and Lollo's Antiparos are must-try locations. Both serve fresh and tasty seafood dishes that will leave a lasting impression and tantalize your taste buds.
Bars and Clubs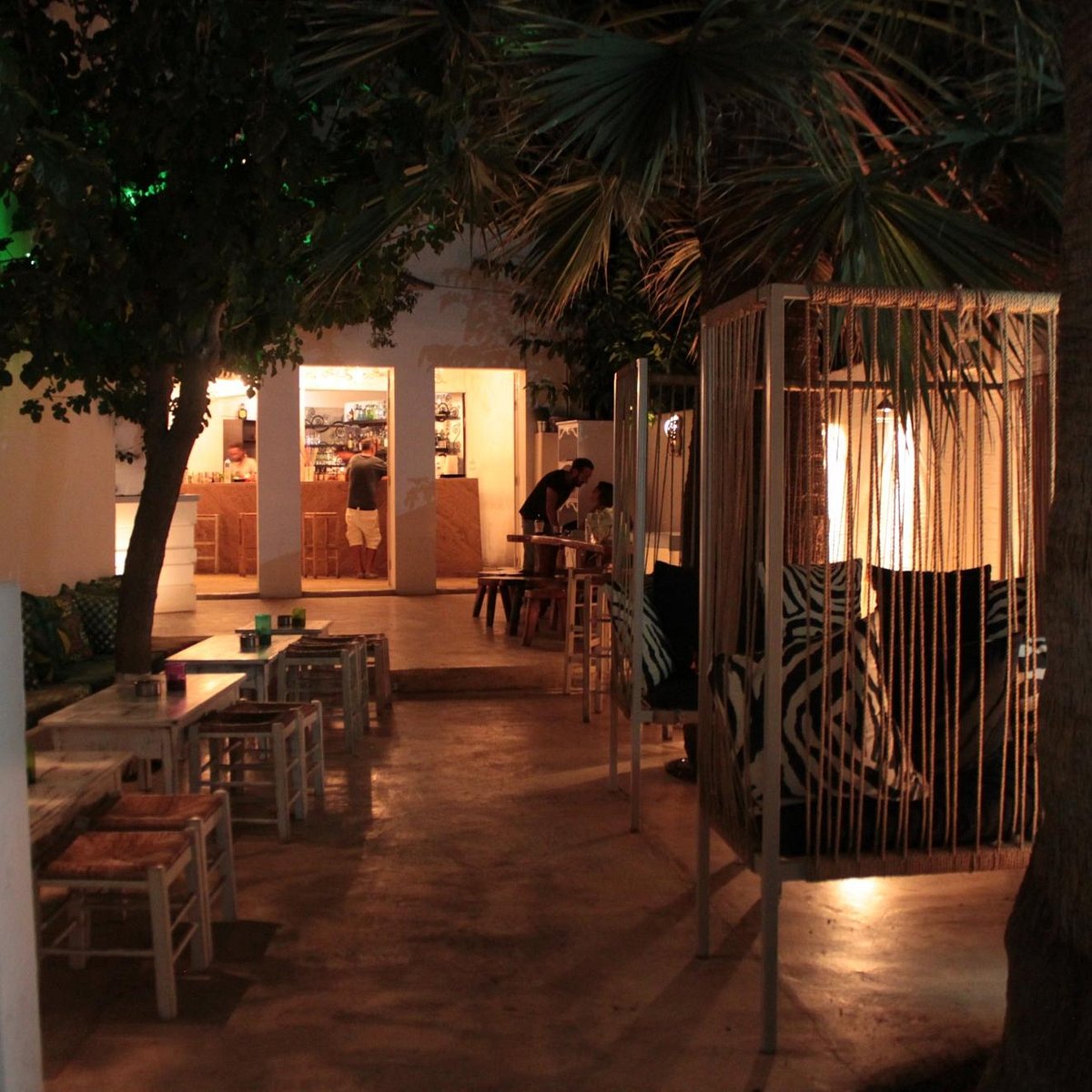 When it comes to nightlife, Antiparos provides a lively scene with a mix of bars and clubs to suit all preferences. Boogaloo Cocktail Bar is an excellent spot to enjoy a drink or dance the night away, with different DJs creating a vibrant atmosphere. The friendly staff and good drinks at Hora Bar Antiparos make it a favourite among visitors, and its beautiful outdoor yard is an added bonus.
By including these dining and nightlife options on your Antiparos visit, you're sure to have a memorable experience exploring the island's culinary delights and vibrant nightlife.
Practical Information
Currency and Payments
The currency used in Antiparos is the Euro (€). Cash is widely accepted in most establishments such as restaurants, shops, and bars. It is advisable to carry some cash, especially when visiting smaller villages or remote locations. There are a few ATMs available in Antiparos Town where you can withdraw cash if needed. Additionally, credit and debit cards are commonly accepted in larger businesses and hotels. Note that contactless payments may not be available everywhere, so be prepared to use your PIN when necessary.
Safety Tips
Antiparos is generally a safe destination for tourists. The island maintains a low crime rate, and the atmosphere is relaxed and friendly. However, it's always advisable to take basic safety precautions:
Keep your personal belongings secure and avoid displaying valuable items in public.
Be aware of your surroundings, especially in crowded areas.
If you plan on renting a vehicle, ensure that you adhere to the local traffic laws and drive with caution.
At the beach, always pay attention to local warning flags and follow the lifeguard's instructions.
In case of an emergency, the European emergency number (112) can be used to contact emergency services.
Lastly, respect the local customs and traditions to ensure a pleasant and respectful experience for both you and the locals.
By following these safety tips and being mindful of your surroundings, you can enjoy your time on this beautiful Greek island without any unnecessary concerns.
Events and Festivals
Antiparos boasts a variety of events and festivals that showcase the island's rich culture and traditions. One of the most popular festivals is the feast of Agios Ioannis Spiliotis, celebrated on May 7th at the small church of Agios Ioannis. This event offers a fantastic experience for both locals and visitors, with traditional dishes and local wine being served.
In addition to this annual feast, Antiparos hosts several other religious feasts and cultural events throughout the year. Many of these events focus on the island's lively music and dance traditions, which create a vibrant and engaging atmosphere.
During the summer months, June to September, Antiparos becomes a haven for water sports enthusiasts. The strong summer winds create ideal conditions for windsurfing and kiteboarding, attracting many participants and spectators alike. If you're interested in diving, Antiparos offers fascinating shipwrecks and reefs to explore, making it an excellent destination for scuba divers.
Aside from sporting activities, you may also enjoy experiencing the laid-back lifestyle that Antiparos is known for, as lazy lunches and dips in the sea become regular occurrences during the warm months.
When planning a trip to Antiparos, it's a good idea to keep an eye on the island's event schedule to find the perfect timing for your visit. Whether you're a history buff, a water sports enthusiast, or simply looking to absorb the local culture and traditions, Antiparos offers a range of events and festivals that cater to diverse interests.
Frequently Asked Questions
What to do in Antiparos?
Antiparos offers various activities for visitors to enjoy. One popular attraction is the Cave of Antiparos, a magnificent cavern with stalactites and stalagmites that leave travellers in awe. Additionally, the island has a network of hiking paths, such as the 6km Kaloudia Beach trail, which takes around 1.5 hours to complete and offers stunning views.
How to get there?
Antiparos is located in the Cyclades group of islands in the Aegean Sea and is just 1 nautical mile west of Paros. To reach Antiparos, you can take a ferry from Parikia, the port of Paros island, to Antiparos Town. The journey is short and offers a pleasant, scenic ride.
Where to stay?
Although not as crowded as its neighbouring island, Paros, Antiparos still has various accommodation options to suit different budgets and preferences. You can choose from cosy guesthouses, traditional hotels, and luxurious villas. Remember to book your stay in advance, especially during the peak season, to secure your desired accommodation.
Best beaches?
Antiparos is known for its beautiful beaches, each with its unique charm. Some of the top beaches to visit include Faneromeni Beach, Saint George Beach, and Sifneikos Gialos. For those who enjoy nudist beaches, there's also a Nudist Beach available for visitors to relax and soak up the sun.
Worth visiting?
Absolutely! Antiparos is an ideal Greek island for laid-back holidays, allowing you to escape from the hustle and bustle while still enjoying a cosmopolitan atmosphere. With its stunning beaches, scenic hiking trails, and friendly local community, there's no doubt that Antiparos is worth a visit.
Day trip from Paros?
Given its close proximity to Paros, Antiparos makes for a perfect day trip destination. You can hop on a ferry from Parikia in Paros, and within a short time, you'll reach Antiparos Town. Spend the day exploring the island's beauty and unique attractions, such as the Cave of Antiparos and the various beaches, before returning to Paros in the evening.