Nestled in the azure waters of the Aegean Sea, Donousa is a small yet captivating island in the eastern Cyclades. Renowned for its breathtaking landscapes, turquoise waters, and laid-back vibes, Donousa invites travellers seeking a serene escape from the hustle and bustle of the world. With its untamed beauty, pristine beaches, and quaint villages, the island epitomises the charm of the perfect Greek summer.
Accessible by ferry from Athens' Piraeus Port, Donousa's mesmerising scenery offers visitors a chance to experience the raw allure of this hidden gem. Ideal for hiking enthusiasts and avid swimmers, the island's dramatic cliffs and verdant trails provide countless opportunities for exploration and adventure.
Whether one chooses to unwind on the white sands of Kedros beach or take a dip in the crystalline waters of Kalotaritissa Beach, Donousa has something for everyone. Its local tavernas showcase the best in authentic Greek cuisine, leaving no visitor unsatisfied. With its unique blend of natural beauty and tranquillity, Donousa is an unforgettable destination for all who step foot on its pristine shores.
Getting to Donousa
Donousa is a beautiful island in the eastern Cycladic islands of Greece. Although it is not as popular as other Greek islands, it has managed to retain its pristine beauty and charm. To explore this hidden gem, you need to know how to get there. Here are the most common ways to reach Donousa.
By Ferry
A convenient method for reaching Donousa is by taking a ferry. The island is accessible by ferry from Piraeus port, which is the main port of Athens. The ferry to Donousa operates three times per week. For travel within the Cyclades, there is also a daily ferry connection (except on Sundays) from Naxos and Amorgos to Donousa with a small local line, the Express Skopelitis. It's important to note that schedules and frequency may change depending on the season, so always check the latest information before planning your trip.
By Private Boat
If you prefer a more intimate experience, consider hiring a private boat to take you to Donousa. This option provides flexibility in terms of departure time, stops at other islands, and overall travel experience. Many local boat operators in nearby islands like Naxos and Amorgos offer private boat services to Donousa. Keep in mind that the cost of hiring a private boat may be higher than taking a ferry, but the personalised experience and convenience might be worth it for some travellers.
Accommodations on Donousa
Donousa is a small, picturesque island in the Small Cyclades, perfect for a tranquil holiday. When it comes to accommodations, you have a few options to choose from, including hotels, guesthouses, villas, and apartments.
Hotels and Guesthouses
Although you won't find any large hotels or resorts in Donousa, the island does offer small studios and boutique hotels, particularly around the main village and port of Stavros. Many of these accommodations boast beautiful sea views and provide a cosy atmosphere for your stay. Tripadvisor lists the 10 best hotels in Donousa for 2023, which should help you find the perfect place to stay as per your preferences.
Some popular options include:
Markouli Studios: Located on the west side of Stavros, this charming studio offers a private terrace with a fantastic sea view.
Donousa Travel Guide: A helpful resource for finding a variety of guesthouses and boutique hotels on the island.
Renting Villas and Apartments
If you prefer more privacy and flexibility during your stay, consider renting a villa or apartment on Donousa. Airbnb is a reliable platform to find such accommodations, offering a range of options that cater to different tastes and budgets. Many of these properties are located close to the beautiful beaches and crystal-clear waters of the island.
When looking for a villa or apartment to rent on Donousa, make sure to read the reviews and check the property's location, amenities, and photos. By doing so, you can ensure a comfortable and enjoyable stay on this charming island in the Small Cyclades.
Exploring the Island
Donousa is a serene and picturesque island in the eastern Cyclades, Greece. It has stunning landscapes, gorgeous beaches, and rich history, making it a top destination for travellers seeking an authentic, laid-back Greek experience.
Beaches and Natural Attractions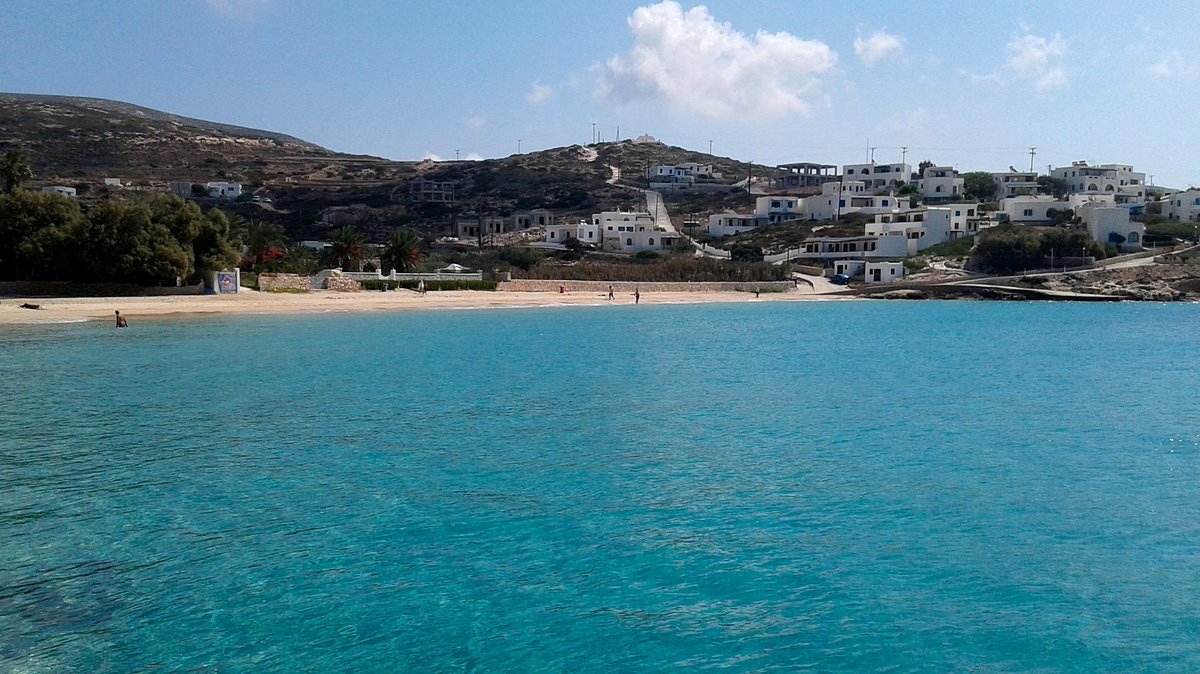 Donousa is home to several beautiful beaches with crystal-clear waters and soft, white sands. Some top beaches to visit include:
Stavros Beach: Located near the main port, this sandy beach with emerald waters is perfect for swimming and sunbathing.
Kedros Beach: Known for its unique rock formations and turquoise waters, Kedros beach is ideal for snorkelling and exploring natural beauty.
Livadi Beach: This secluded beach is surrounded by a lush green valley, offering privacy and tranquillity.
Besides its picturesque beaches, Donousa boasts stunning natural attractions such as the indented coastline on its northeastern part and the azure waters of the southern area.
Historical Sites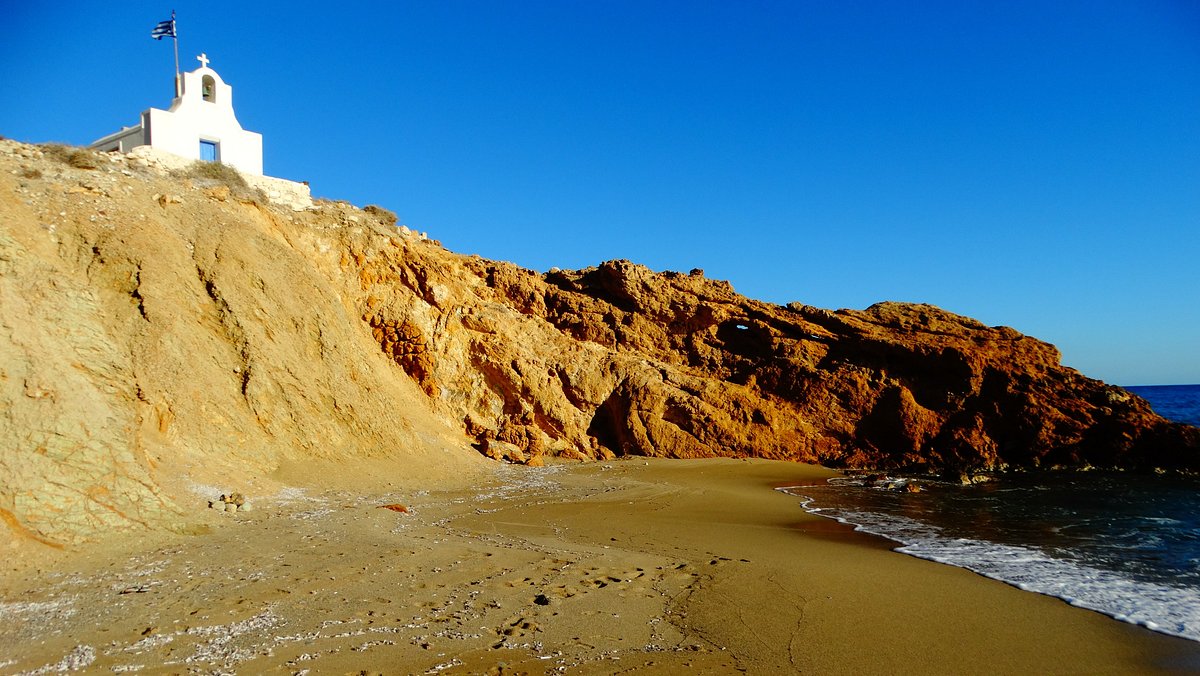 While Donousa may be small, it has a rich history dating back to ancient Greek times. The island was named after Dionysus, the god of wine, who offered Ariadne a hiding place on the island from Theseus.
Here are some historical sites to consider visiting:
Schinoussa: Located on the northeastern part of Donousa, this ancient settlement is said to be the oldest on the island, offering glimpses of ancient Greek culture.
Agii Anargyri: This small church is a serene place to visit and immerse yourself in local history. Its whitewashed walls, traditional architecture, and blue dome are a testament to Greek religious heritage.
While on Donousa, take the time to appreciate its rich history and natural beauty. The island offers visitors a relaxing and enchanting experience in a traditional Greek setting. Remember to be respectful of the environment and local culture during your visit.
Food and Drink
Donousa, a charming island in the heart of the Aegean Sea, offers an array of delicious local dishes and a vibrant nightlife for visitors to enjoy.
Local Dishes and Restaurants
The island's cuisine is predominantly Mediterranean and Greek, with an emphasis on fresh seafood and seasonal ingredients. Some must-try dishes are:
Souvlaki: A popular Greek dish consisting of grilled meat skewers, usually served with pita bread, salad and tzatziki.
Moussaka: A rich, baked dish made of layers of eggplant, minced meat, and béchamel sauce, topped with grated cheese.
When it comes to dining options, a few notable restaurants in Donousa include:
Mitsos Restaurant: Highly rated by guests, Mitsos is known for its Mediterranean and Greek offerings, such as Greek salads and fresh seafood.
Avli: This charming seafood restaurant is loved by visitors for its mouthwatering dishes and cosy atmosphere.
Iliovasilema Restaurant: Another popular spot for seafood and Mediterranean cuisine, this restaurant frequently receives rave reviews for its enjoyable Greek dishes.
Bars and Nightlife
While Donousa may be a small island, it boasts a lively nightlife scene that caters to a variety of tastes. Visitors can spend their evenings at bars and tavernas in the villages of Stavros and Kalotaritisa, where they can enjoy cocktails, local wines, and refreshing beverages while taking in the island's stunning coastal views and starry night skies.
Key spots worth considering for your night-out are:
Kora Bar: A laid-back spot with a great selection of drinks and occasional live music events.
Kapetan Tzivaeri: A beachfront taverna offering the perfect ambience to relax and enjoy a glass of locally produced wine or a cold beer.
In conclusion, Donousa offers an exciting mix of delicious local dishes, cosy restaurants, and an inviting nightlife that will make your visit a truly memorable experience.
Tips and Info for Visitors
Visiting Donousa, a beautiful island in the Cyclades of Greece, offers an authentic Greek experience with breathtaking landscapes, crystal-clear waters, and warm hospitality. To help you better prepare for your trip, here are some essential tips and information for visitors:
Currency and Payment
The currency in Donousa, like the rest of Greece, is the Euro (€). It's recommended to exchange your currency for Euros before arriving or use ATM machines on the island to withdraw cash.
While some restaurants, shops, and accommodations might accept debit and credit cards, many places on Donousa still operate on a cash-only basis. It's always a good idea to carry enough cash with you for emergencies and smaller expenses.
Tipping is customary in Greece. A general rule is to leave a 10% tip in restaurants, round up the fare for taxi drivers, and tip hotel staff around 1€ per day.
Safety and Emergencies
Donousa is a safe destination for tourists; however, it's always important to be aware of your surroundings and keep your valuables secure.
In case of emergencies, dial 112, which is the European Union's universal emergency number. For police, call 100, while contacting the fire brigade requires 199.
There is no hospital on the island, but there is a medical centre. In case of serious medical issues, transport to a larger island or mainland Greece might be necessary. Ensure you have proper travel insurance that covers medical emergencies and evacuations.
Be cautious when swimming or hiking in Donousa. Make sure to stay on designated trails, avoid swimming alone, and always let someone know where you're going.
As with any sunny destination, it's essential to stay hydrated and wear sunscreen to protect your skin from sunburn.
Remember to always respect the local customs and environment, and above all, enjoy your time on the beautiful island of Donousa.
Frequently Asked Questions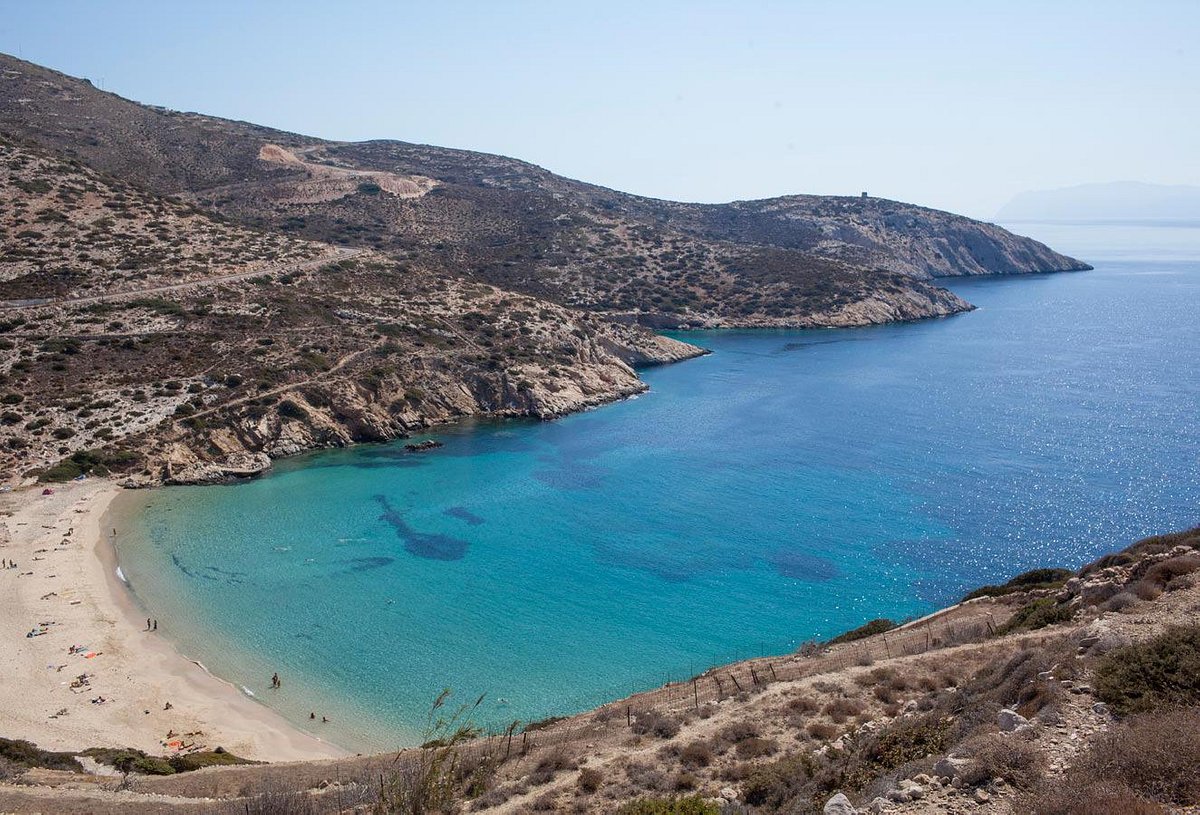 How to reach Donousa?
To reach Donousa, you can take a ferry from Piraeus Port in Athens or from nearby islands like Naxos and Amorgos. The frequency of ferry connections varies depending on the season, with more options available during the summer months.
Where to stay in Donousa?
Donousa offers a range of accommodation options, including hotels, guesthouses, and rooms to let. Some popular places to stay are Kedros Village, Firoa Studios, and Aposperitis Rooms. It is recommended to book your accommodation in advance, especially during the peak tourist season.
Best time to visit Donousa?
The best time to visit Donousa is during the tourist season of May-September when the weather is warm and sunny. The island is less crowded compared to other more popular Cycladic islands, so you can still enjoy a relatively quiet and peaceful vacation even in the peak season.
Highlights of Donousa?
Some highlights of Donousa include its beautiful beaches like Kedros and Kalotaritissa, offering crystal-clear waters and a relaxing atmosphere. The island is also perfect for hiking enthusiasts, as it features impressive cliffs, breathtaking landscapes, and well-marked trails that lead to secluded beaches and coves.
Getting around Donousa?
On Donousa, you can explore the island by foot, bicycle, or car. There are no public transport options available, but the island's small size and well-marked trails make it easy to navigate. You can rent cars, scooters, or bicycles from local rental agencies, or simply rely on your own two feet to discover the island's natural beauty.
Donousa's nearby islands?
Donousa is part of the Small Cyclades island group, which also includes Koufonisia, Irakia, and Schinoussa. These nearby islands are also worth exploring if you have the time, as they each offer unique landscapes, pristine beaches, and a taste of the traditional Cycladic way of life. You can visit these islands by catching local ferry connections or arranging day trips through tour operators.