Nestled in the picturesque Cycladic islands, Kea, also known as Tzia, offers a unique experience for travellers seeking an idyllic getaway. Located to the south of Attica and close to Athens, this charming island has been a popular choice for Athenians seeking a second home. Although part of the Cyclades, its landscape and atmosphere sets it apart from the typical image of these iconic islands.
Kea boasts an exquisite landscape adorned with sculpted hills, sprawling vineyards, and jaw-dropping beaches, making it a treasure trove for those who appreciate natural beauty. However, its allure goes beyond its visual attractions, with a well-established network of walking paths and trails that position the island as a hiker's paradise. These numbered routes guide visitors through varied landscapes, remote coves, and the remnants of ancient cities, offering an unforgettable experience of exploration and discovery.
If you're thinking of visiting this little-known gem, you'll find a variety of activities and sights to immerse yourself in. From the majestic beaches to the captivating walking trails, there's no shortage of ways to engage with the enchanting environment and history that Kea offers. So, as you plan your next getaway, let the charms of this delightful destination captivate your heart and ensure a memorable experience.
Best Time to Visit Kea
The ideal time to visit Kea, Greece, is between mid-April and early July or mid-September and late November. During these periods, the weather is pleasant, with moderate temperatures and lower humidity, ensuring a comfortable travel experience. Additionally, these months typically enjoy fewer crowds, allowing you to explore the island more peacefully.
In the spring, from mid-April to early July, Kea boasts lush landscapes and blossoming flowers, making it an excellent time for nature enthusiasts and hikers. Meanwhile, the autumn months of mid-September to late November provide a more serene atmosphere, with leaves changing colour and the grape harvest season in full swing. This period also allows for delightful weather, perfect for enjoying the island's stunning beaches.
It's worth noting that the busiest and least popular months on the island typically fall during the high summer season, from July through August. When planning your trip, it's advisable to avoid these months if you're looking for a more tranquil experience.
In conclusion, whether you're keen on exploring Kea's scenic landscapes, diving into its rich history, or simply lounging on its pristine beaches, considering the recommended periods will ensure an enjoyable and memorable visit.
Transportation to Kea
By Ferry
One of the best ways to reach Kea is by taking a ferry from the port of Lavrio in Athens. The island is a short trip, approximately 1 hour away, and makes it an ideal destination for those who are short on time. There are also options to reach Kea from the port of Piraeus, but direct ferry routes can be limited. It is advised to check ferry timetables and book tickets in advance, especially during peak season.
By Boat
Another option to reach Kea island is by using a private boat or yacht. Kea's main port, Korissia, is well-equipped to accommodate a variety of vessels, including sailing boats and motor yachts. This option allows for a more personalised and flexible itinerary, with the added benefit of exploring some of the island's more secluded beaches and inlets. However, bear in mind that renting or chartering a boat may require additional planning and, in some cases, licensing.
Exploring the Island
Kea, also known as Tzia, is a beautiful Greek island located south of Attica and near Athens, providing an easy escape for those seeking relaxation and adventure. This island is known for its sandy beaches, turquoise sea, and traditional villages, offering a taste of Cycladic and neoclassical architecture.
Must-See Attractions
Ancient Karthaia: This archaeological site is home to the remains of two 6th-century BC temples dedicated to Apollo and Athena. A picturesque trek through olive groves leads to these stunning ruins.
Lion of Kea: A stone sculpture dating from around 600 BC, this iconic attraction is a must-visit for its history and cultural significance.
Vourkari: A small fishing village famous for its restaurants and yacht marina, Vourkari is perfect for leisurely strolls and sampling delicious local cuisine.
Chora: The island's main town, also known as Ioulis, boasts narrow streets, houses with colourful doors, and beautiful squares, giving visitors a slice of authentic Greek charm.
Outdoor Activities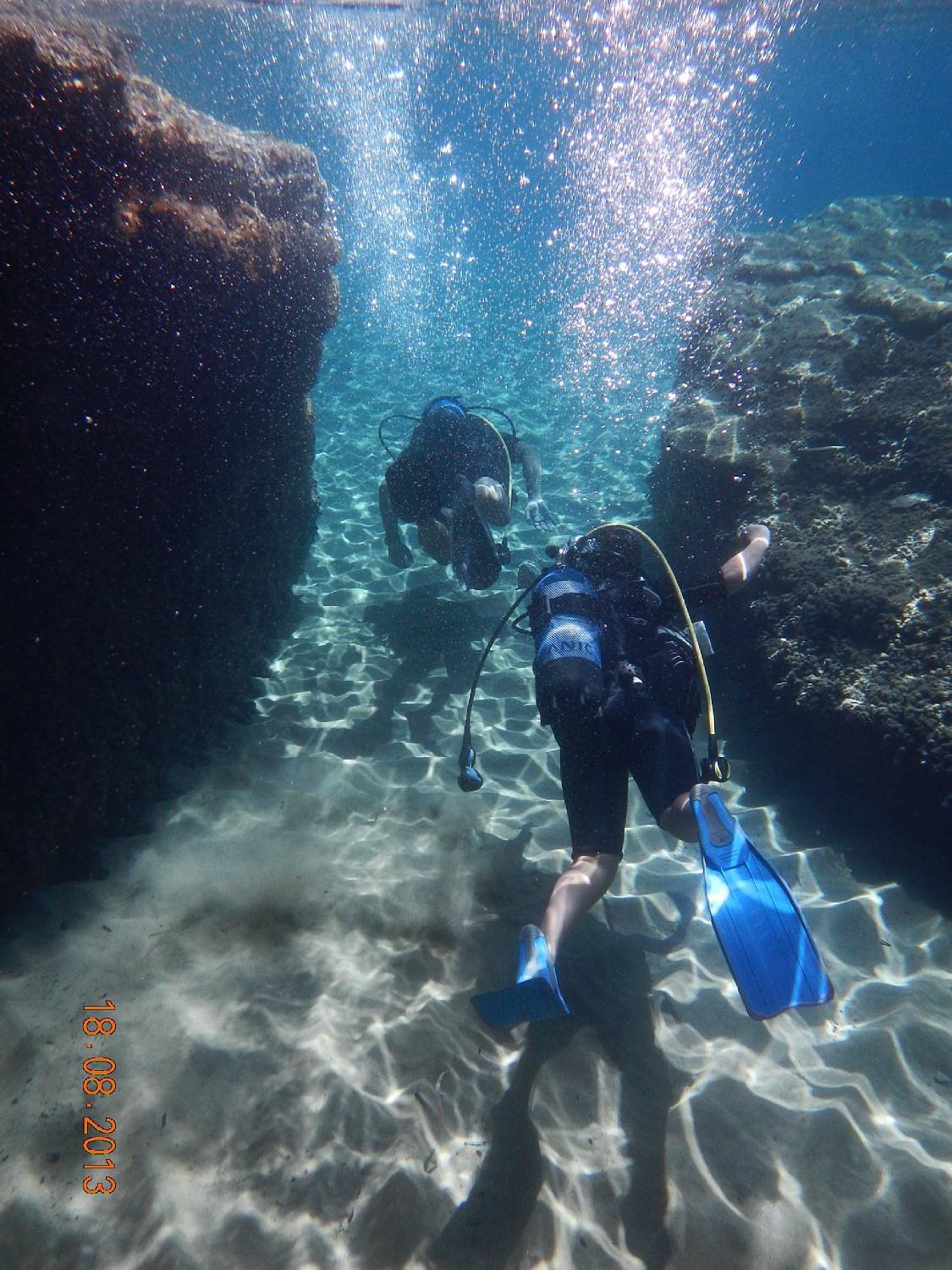 Beach-hopping: The island is blessed with numerous pristine beaches to unwind on, such as Otzias, Pisses, and Koundouros. Don't forget to pack your beach essentials!
Hiking: Kea has a network of well-marked hiking trails, offering splendid views of the sea, rugged cliffs, and lush valleys. The routes vary in difficulty, catering to all levels of hikers.
Scuba diving: Experience the underwater beauty of Kea by exploring its rich marine life and fascinating shipwrecks.
Sailing: Embark on a sailing adventure around the island, taking in fascinating views of Kea's coastline and neighbouring islands. Seasonal boat connections are available to Syros and Kithnos, making it easy to visit other stunning Cycladic destinations.
Remember, while taking part in these incredible outdoor activities, always respect the island's environment and local customs, and most importantly, enjoy your time in beautiful Kea.
Accommodation and Dining
Where to Stay
Kea, also known as Tzia, offers a range of accommodation options to suit various budgets and preferences. From luxury hotels and suites to traditional villas and budget-friendly apartments, you are sure to find something that suits your needs. One popular area for accommodations is the fishing village within a bay, which is known to be a more cosmopolitan region of Kea.
Here are some lodging options to consider:
Luxury Hotels: Enjoy top-notch amenities and services in the luxury hotels available on the island.
Suites and Villas: For a more private and spacious stay, consider booking a suite or villa with stunning views and comfortable furnishings.
Budget Rooms: If you're travelling on a tight budget, you can find reasonably priced rooms and apartments without compromising on quality or location.
Local Cuisine
When it comes to dining, Kea is known for its exceptional seafood and authentic Greek cuisine. The island boasts a number of top-rated restaurants where you can indulge in delicious local dishes while enjoying a relaxed and friendly atmosphere. Summer in Kea also features various cultural events and an outdoor movie theatre, making it an ideal destination for food lovers and culture enthusiasts.
Here are some noteworthy restaurants to visit in Kea:
O Paparounas: Known for its incredible food and authentic village ambiance, this seafood and Greek restaurant have received excellent reviews in 2022.
To Steki: Another must-try spot with a Mediterranean menu, offering authentic Greek delights as a classic top choice for 2022.
Steki tou Stroggyli: This restaurant offers a decent dining experience with a focus on quality Greek seafood dishes.
While in Kea, don't forget to try local specialities, which often include fresh seafood, seasonal produce, and traditional Greek ingredients. Whether you prefer fine dining or casual tavernas, the rich culinary scene on this charming Cycladic island is sure to satisfy your taste buds.
Etiquette and Tips
When visiting the delightful island of Kea in Greece, it's essential to know a bit about local etiquette and some useful tips to help make your trip enjoyable and comfortable.
Greetings: Kea locals are friendly and welcoming. When greeting people, a firm handshake, direct eye contact and a warm smile are standard. For a more casual greeting, you can say "Yassou" (Hello) to those you meet.
Dressing appropriately: Kea has a Mediterranean climate with hot summers, perfect for enjoying the island's many stunning beaches. Beachwear is acceptable in those locations but remember to dress modestly when visiting religious sites or exploring villages.
Tipping: In restaurants and cafés in Kea, tipping is customary. You can leave around 10% of the total bill as a tip if you enjoyed your meal and service. For a taxi, rounding up the fare to the nearest euro is sufficient, or you can tip a little extra if the driver was helpful.
Driving etiquette: If you're planning to rent a car to explore the island, make sure to drive on the right side of the road and obey the local traffic rules. Speed limits vary, but they tend to be 50 km/h in villages and 90 km/h on main roads. Do keep an eye out for the narrow streets which are typical of the Cycladic islands.
Visiting historical sites: When visiting monuments and archaeological sites, such as the Lion of Kea or the capital of Ioulida, be respectful and avoid touching artifacts or climbing on structures. Taking photographs is usually allowed, but be mindful of any areas where flash photography is prohibited.
With these etiquette tips in mind, you'll be well-prepared to enjoy your visit to the charming island of Kea. Embrace the local customs and immerse yourself in the culture, making your trip a truly memorable experience.
Frequently Asked Questions
How to reach Kea?
Kea, also known as Tzia, is a beautiful island in Greece situated south of Attica and close to Athens. It is part of the Cyclades island group. To reach Kea, you can take a ferry from Lavrio port in Athens, which regularly leaves for the island. The ferry ride takes about an hour, making it a convenient option for a weekend getaway.
Best beaches in Kea?
Kea boasts a variety of stunning beaches to choose from, each with unique characteristics. Some notable beaches on the island include:
Otzias Beach: A family-friendly sandy beach with shallow waters and a picturesque setting.
Gialiskari Beach: Known for its crystal-clear waters, this beach is perfect for swimming and snorkelling.
Spathi Beach: A remote and peaceful location to enjoy the natural beauty of Kea.
Do I need a car?
While it is possible to explore Kea without a car, you will have more freedom to discover the island's hidden gems by renting a vehicle. Public transport options are limited on the island, and many attractions are spread out. Hiring a car allows you to create your own itinerary, visiting beaches and sights at your leisure.
Exploring Kea island?
When visiting Kea, be sure to explore its charming villages, ancient sites, and beautiful landscapes. In the village of Ioulis, you'll find narrow streets, stone houses, and the famous Lion of Kea. The island is also home to the ancient city of Karthaia with its magnificent temples and theatre. For nature lovers, a hike in Agios Symeon or the oak forest is highly recommended.
Kea for first-time visitors?
Kea is the perfect destination for first-time visitors to the Cyclades, particularly those looking for a more low-key and authentic experience. The island is not as crowded as some other popular destinations, allowing you to enjoy the natural beauty and charm. Visitors will love exploring the island's picturesque villages, relaxing on its stunning beaches, and taking in the rich history.
Athens to Kea travel?
Travelling from Athens to Kea is a simple and convenient journey. The easiest option is taking a ferry from Lavrio port in Athens. Ferries run regularly and will take you to Kea in approximately one hour, making it an ideal choice for a quick weekend trip or a longer stay to explore the island.