Nestled among the Cyclades islands, Serifos is a hidden gem boasting sugar-cubed houses, pristine beaches, and steadfast traditions. As rugged mountains plunge into ultramarine bays, the island's raw beauty captivates visitors from around the world. Travelling to Serifos is easily accessible by ferry from Athens (Piraeus port), and the best time to visit is during the summer season, from May to October, when the weather is warm, the seas welcoming, and the lively tavernas bustling with activity.
For those seeking a tranquil yet unforgettable escape, Serifos is the perfect destination. The island is renowned for being particularly appealing to couples, families, and groups of friends looking to bask in the sun and immerse themselves in Greek island life. Not only will visitors be spoilt for choice when it comes to the island's incredible beaches, but they'll also be intrigued by its rich history, including ancient iron ore and copper mines, and mythology involving famous figures like Perseus and Medusa.
Whether you're lounging on the stunning seashores, exploring the charming hilltop capital of Hora, or delving into the island's captivating past, Serifos promises an enchanting and unparalleled experience in the heart of the Cyclades. Take the time to uncover all the incredible wonders this idyllic island has to offer and create unforgettable memories in one of Greece's most breathtaking settings.
Getting to Serifos
Serifos is a charming Greek island in the Cyclades, known for its authentic character and beautiful landscape. Here's how to get to Serifos by ferry and private boat.
By Ferry
The most common way to reach Serifos is by ferry from Piraeus port in Athens. The journey typically takes about 2 hours. During the summer months, additional routes may be available from Lavrion port. Serifos is also connected with some nearby Cycladic islands such as Milos, Sifnos, and Kythnos.
To make your journey more comfortable, consider the following:
Book tickets in advance: Ferry schedules and online booking options can be found on various websites. Booking ahead ensures you have a reserved spot, especially during peak travel season.
Arrive early: Arriving at the port ahead of your departure time is a good idea to avoid any last-minute hassles or delays.
By Private Boat
For those seeking a more exclusive travel experience, Serifos can be reached by private boat. This option allows for greater flexibility in scheduling and the possibility to explore nearby islands at your leisure. When considering a private boat, keep the following in mind:
Choose a reputable charter company: Research and book with a well-established company to ensure a reliable and enjoyable experience.
Plan your route: Discuss your itinerary with the boat captain or charter company, taking into consideration the weather conditions and any specific places you want to visit.
Ensure all safety standards are met: Make sure the boat is equipped with essential safety gear, such as life jackets and a first aid kit.
By choosing either a ferry or a private boat, you'll be able to enjoy the beautiful island of Serifos and experience all it has to offer.
Accommodation Options
When visiting the beautiful island of Serifos, you have a range of accommodation options to suit your needs and preferences. This section will discuss two of the primary options: Hotels and Guesthouses and Holiday Rentals.
Hotels and Guesthouses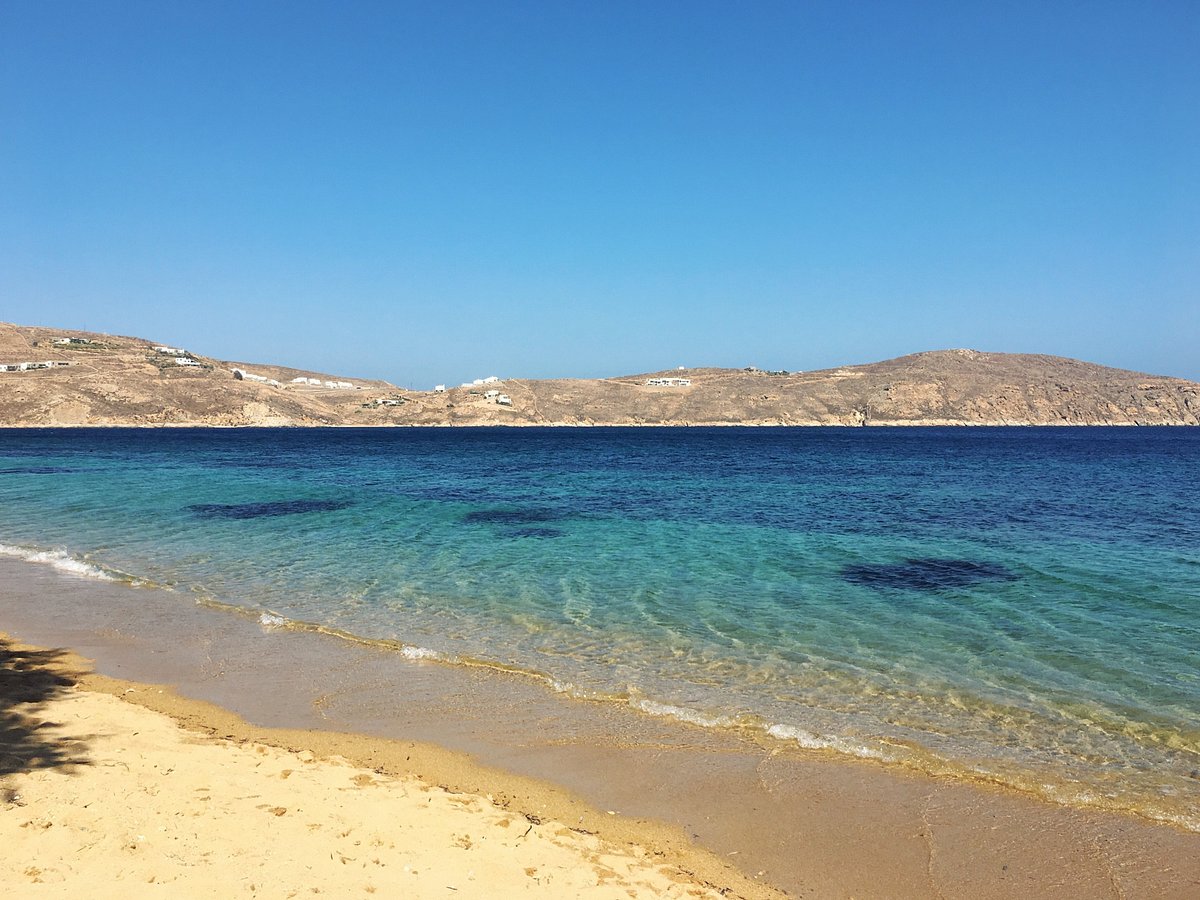 Serifos offers a variety of hotels and guesthouses to cater for every type of traveller. Most of the hotels can be found in the main town, Chora, which is known for its traditional Greek houses and whitewashed buildings. In Chora, you'll find ample shops, restaurants, and bars to complete your experience. A few popular areas for accommodation include Livadakia, Rámos, and Vayia.
Livadakia: Boasting 19 hotels, this area offers a blend of sandy beaches and local amenities.
Serifos Chora: With 63 hotels, this area is perfect for visitors looking to immerse themselves in Greek culture.
Rámos: Housing 15 hotels, this region offers a quieter alternative for those seeking a more intimate experience.
Holiday Rentals
For those who prefer the privacy and flexibility of holiday rentals, Serifos has a range of options. From traditional Greek villas to modern apartments, you can find the perfect home away from home during your stay.
Whether you choose a hotel, guesthouse, or holiday rental, it's essential to select accommodation that suits your needs and allows you to experience the unique charm of Serifos to the fullest.
Exploring the Island
Best Beaches
Serifos is home to an incredible number of pristine beaches, making it a popular destination for a spring/summer getaway. Some of the top beaches to visit include:
Livadakia: A sandy beach with crystal-clear waters, ideal for families and easily accessible.
Vagia: A serene, pebble beach with clear blue waters and tamarisk trees, perfect for relaxing in the shade.
Agios Sostis: A beautiful sandy cove with impressive views of the Aegean Sea and nearby islands.
Picturesque Villages
The island is known for its sugar-cubed houses, traditional villages, and unique cultural traditions. Two notable villages to visit are:
Chora: The capital of Serifos is a picturesque, hilltop village with narrow streets, traditional tavernas, and a Venetian castle offering amazing sunset views.
Mega Livadi: A charming coastal village with a rich mining history, beautiful houses, and fascinating ruins of metal processing facilities to explore.
Historical Sites
Serifos boasts intriguing history, centring on the island's ancient iron ore and copper mines as well as tales of mythology involving Perseus and Medusa. Some key historical sites to visit include:
Ancient Mines: Disused mines near Mega Livadi, where you can witness the remains of the island's mining past.
Perseus and Medusa Legend: Visit the site where, according to myth, Perseus beheaded Medusa and made use of her poisoned blood as a weapon.
Monastery of Taxiarches: A 16th-century fortified monastery that is the spiritual heart of the island, featuring beautiful architecture, frescoes, and captivating views of the surroundings.
Local Cuisine
Traditional Dishes
Serifos is well known for its Greek cuisine, offering various traditional dishes that give visitors a taste of the island's rich gastronomic history. You'll find many local ingredients incorporated into these dishes, providing both authenticity and exquisite flavours.
One traditional dish you should try is marathopitakia, which are flaky fennel pies, usually served with a drizzle of Serifos honey. In addition, lori cheese is a popular dairy product on the island, often included in many recipes, including pies and salads. Don't forget to taste some mouth-watering Greek meze, a selection of small dishes often served as appetisers, such as dolmades or keftedes.
Recommended Restaurants
Marathoriza Local Cuisine: A newer addition to Serifos' restaurant scene, Marathoriza is renowned for its commitment to preserving traditional Serifos cuisine. The owner, Gioula, cooks everything personally, ensuring quality and authenticity. This is the perfect place to sample marathopitakia.
Maistrali Hotel: The hotel has an associated restaurant, where Babis Bobolos, the manager passionate about his island, ensures that local cuisine is showcased. Ask Babis for his suggestions, as he likely knows the ins and outs of dining on Serifos.
Make sure you don't miss out on the local flavours of Serifos during your visit, savouring the island's gastronomic delights at the local establishments.
Outdoor Activities
Serifos is a stunning island in the Cyclades, offering visitors the perfect escape to enjoy a variety of outdoor activities. From hiking trails to water sports, there is no shortage of adventures to be had on this beautiful island.
Hiking Trails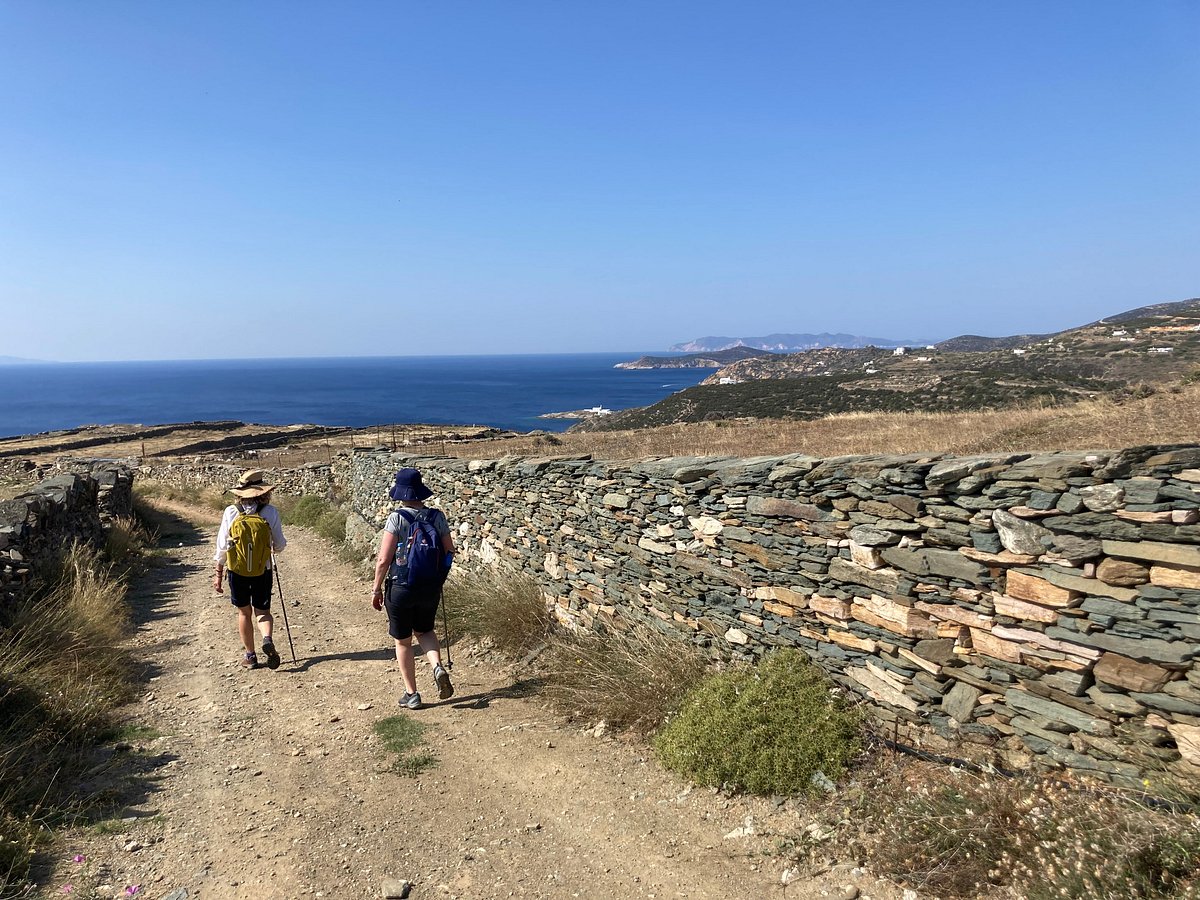 Serifos boasts numerous hiking trails that will allow you to explore the island's diverse landscape and breathtaking views. As you venture through its captivating terrain, you can visit fascinating sights such as the island's old mines and enjoy the stunning vistas of the Aegean Sea.
Some recommended hiking trails include:
Trail 1: Chora to Livadi, a relatively easy route that offers fantastic views and passes by the ruins of an ancient castle.
Trail 2: Chora to Koutalas, a beautiful walk that takes you past old mines and along the island's picturesque southern coastline.
Trail 3: Ano Chora to Serifos' highest mountain peak, Profitis Ilias, a challenging but rewarding hike that offers panoramic views and opportunities to encounter local flora and fauna.
Water Sports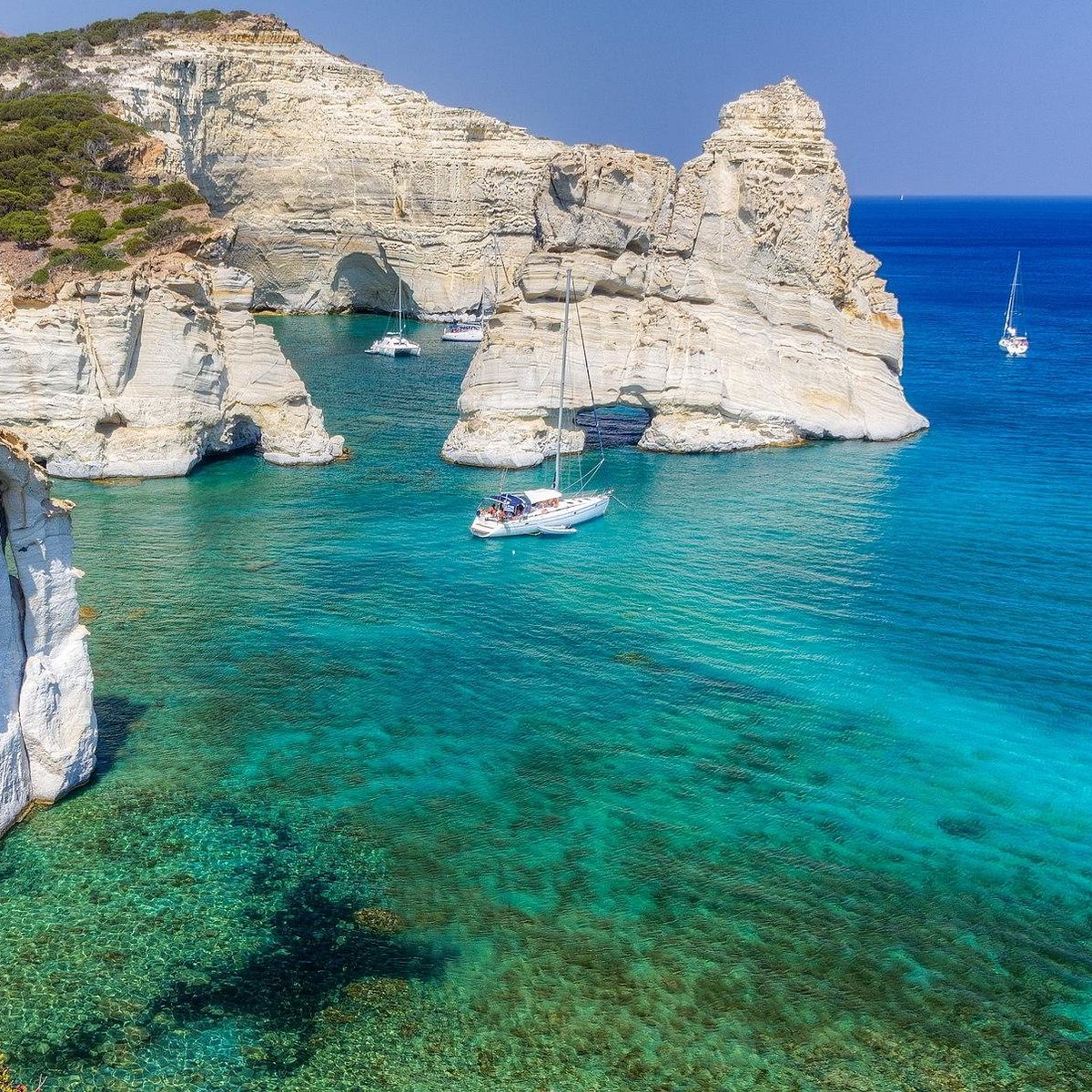 Thanks to its location in the Aegean Sea, Serifos provides an array of water-based activities for visitors to indulge in. Whether you are interested in discovering the vibrant marine life through snorkelling or seeking an adrenaline rush with speed boats, there is something for everyone.
Here are some popular water sports options in Serifos:
Beaches: With over 70 beautiful beaches around the island, you can relax, swim, or snorkel in the crystal-clear waters. Visit popular spots like Psili Ammos, Agios Sostis, or Ganema beach.
Boat Tours: Embarking on a boat tour is a fantastic way to explore the island's hidden beaches and coves while enjoying the surrounding beauty. Options include traditional fishing boats, sailboats, or even private yachts.
Speed Boats Tours: For thrill-seekers, speed boats tours offer an exhilarating way to race across the azure waters and create unforgettable memories.
Boat Rentals: Rent a boat to independently explore the coastline and discover your favourite beach spots at your own pace. You can choose from a variety of sizes and styles to suit your preferences and needs.
Nightlife and Entertainment
Bars and Clubs
Serifos may be a small island, but it still offers a charming nightlife scene,perfect for those looking for a more relaxed and cosy atmosphere. One of the must-visit places on the island is Gaidaros cocktail bar, which is highly regarded by travellers for its tasty drinks and friendly service.
In addition to Gaidaros, visitors can enjoy the nightlife of Serifos at Yacht Club Serifos in Livadi. This waterfront cafe-bar, dating back to 1938, is known for its cheerful buzz, good music, light meals, coffee, and cocktails. For a more traditional night out, Chora's central square and paved streets are home to several bars, some of which occasionally host live music events.
Cultural Events
When it comes to cultural events, Serifos maintains its laid-back atmosphere and traditional charm. Although there may not be as many large-scale events as on other, more bustling islands, Serifos still offers a variety of intimate cultural experiences for visitors to immerse themselves in. To truly appreciate the island's unique arts and culture scene, it's essential to keep an eye out for announcements and attend local events whenever possible. From art exhibitions to traditional Greek music nights, Serifos' cultural events provide a wonderful opportunity to appreciate its rich heritage and engage with the island's vibrant community.
Travel Tips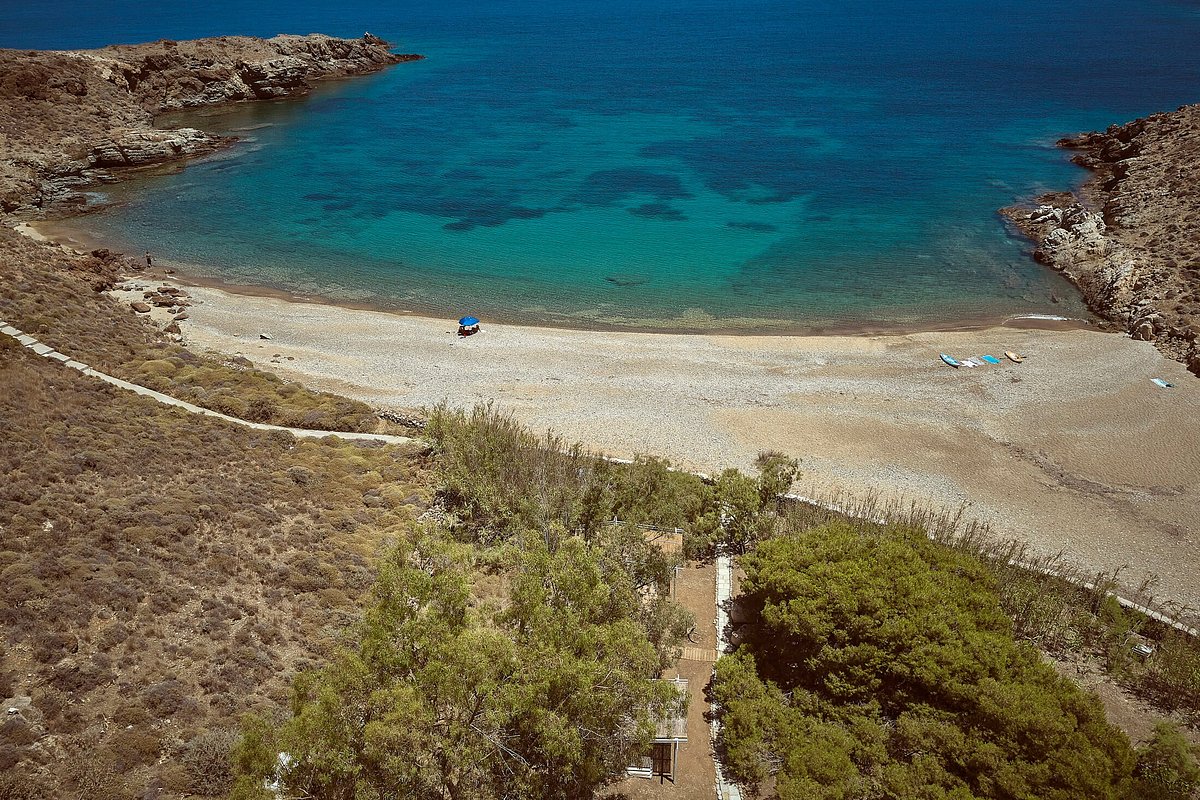 Best Time to Visit
The best time to visit Serifos is during the months of May to September, when the weather is warm, and the island sees plenty of sunshine. The spring and summer months provide ideal conditions for enjoying the beautiful beaches, swimming in the crystal-clear waters, and exploring the island's charm. During these months, the island is filled with vibrant events and while it can be a bit crowded, the overall atmosphere is lively and welcoming.
Local Customs
Serifians are known for their warm hospitality and genuine kindness. When visiting the island, try to learn a few basic Greek phrases; this simple gesture will be appreciated by the locals. Beaches often have a relaxed dress code, but remember to dress modestly when visiting religious sites like churches and monasteries. Remove your shoes while entering these sacred places. Tipping is customary in Serifos; 10% of the bill is considered a good tip at restaurants, and it's also advised to tip porters and housekeeping at your accommodation.
Staying Safe
Serifos, like most Greek destinations, is relatively safe for travellers. However, it's essential to take some basic precautions to ensure a trouble-free trip. Make sure to:
Wear sunscreen and stay hydrated during the hot summer months.
Be mindful of pickpockets, especially in crowded places.
Do not leave your belongings unattended on the beach or elsewhere.
Follow the local guidelines and safety regulations for beach activities and water sports.
Keep a copy of your important documents and contact details in a separate place in case of loss or theft.
Familiarise yourself with the local emergency number (112) and have the contact details of your embassy or consulate on hand.
By following these simple tips, you can have a wonderful and memorable trip to the beautiful island of Serifos.
Frequently Asked Questions
What are the top things to do?
Visiting Serifos offers plenty of activities for travellers. The island is known for its pristine beaches, such as Psili Ammos Beach, Agios Sostis Beach, and Ganema Beach. Exploring the island's historical sites, like the Kastro castle, and hiking along the signposted trails are also popular pursuits. Serifos is a great destination for couples, families, and groups of friends.
How do you reach Serifos?
Travelling to Serifos is relatively easy, with ferry connections available from Athens (Piraeus port). Check ferry schedules and book tickets in advance to ensure a smooth and seamless journey to the island.
How many days are ideal for visiting?
A visit to Serifos can vary in length, but 3 to 4 days is usually sufficient to explore the island's sights, relax on its beaches, and enjoy a taste of its local culture. Of course, extending your stay is always an option for those who want a more leisurely experience.
What's the best way to get around?
Getting around Serifos is best done with a combination of public transportation, walking, and renting a vehicle, depending on your preferences and itinerary. Exploring the island on foot or by bike allows you to soak up its scenic landscapes, while car hire gives you the freedom to visit more remote attractions at your own pace.
Are the beaches worth seeing?
Yes, the beaches in Serifos are definitely worth visiting. The island boasts an incredible number of unspoilt, sandy shores. Some of the must-see beaches include Psili Ammos Beach, Agios Sostis Beach, Kalo Ambeli beach, Sykamia Beach, and Vaya Beach. Each of these spots offers a unique setting for swimming, sunbathing, and enjoying the island's natural beauty.
What's the nightlife like?
Serifos has a laid-back nightlife scene, most of it centred around the local tavernas, bars, and cafés in the main villages. With a focus on enjoying delicious Greek cuisine, refreshing drinks, and good company, the island's nightlife is perfect for those seeking a more relaxed and authentic Greek Island experience.