Nestled in the western part of the Cyclades, Sifnos is a captivating Greek island that boasts traditional architecture, a fascinating culinary scene, and stunning beaches. The laid-back atmosphere and unpretentious charm make it an ideal destination for travelers in search of an authentic taste of Greece. With a harmonious blend of natural beauty and island traditions, Sifnos has become a favourite among families, couples, and intrepid adventurers alike.
As you wander through the picturesque cobbled streets, you'll be greeted by the sights of whitewashed buildings adorned with vibrant bougainvillea, while the scent of mouth-watering Mediterranean cuisine wafts through the air. From its ancient history and folklore to its bustling local life, Sifnos is a rich tapestry that invites visitors to explore and unwind.
In addition to its natural and architectural beauty, this versatile island also offers an exciting range of activities, from relaxing on golden sandy beaches to indulging in local gastronomy and exploring traditional villages. Whether you're seeking a peaceful, sun-soaked retreat or a stimulating cultural experience, Sifnos is the perfect destination for a memorable Greek island getaway.
Exploring Sifnos
Sifnos, a scenic island in the Cyclades, enchants visitors with its natural beauty, rich cultural heritage, and laid-back vibe. This hidden gem offers picturesque towns, delicious cuisine, and awe-inspiring views. While visiting, be sure not to miss out on these must-visit destinations and hidden gems.
Must-Visit Destinations
Kastro: Once the ancient capital city of Sifnos, Kastro is a charming, historic location that seems frozen in time. Make certain to enjoy a stroll through its narrow streets and marvel at the traditional Cycladic architecture.
Church of the Seven Martyrs (Efta Martyres): One of Sifnos's many beautiful churches, the Church of the Seven Martyrs is an emblematic example of Greek Orthodox architecture. Boasting stunning views of the sea, this iconic church is a must-see during your visit.
Beaches: Sifnos boasts numerous idyllic beaches where you can unwind and soak up the sun. Some popular choices include Chrissopigi, Platis Gialos, and Faros.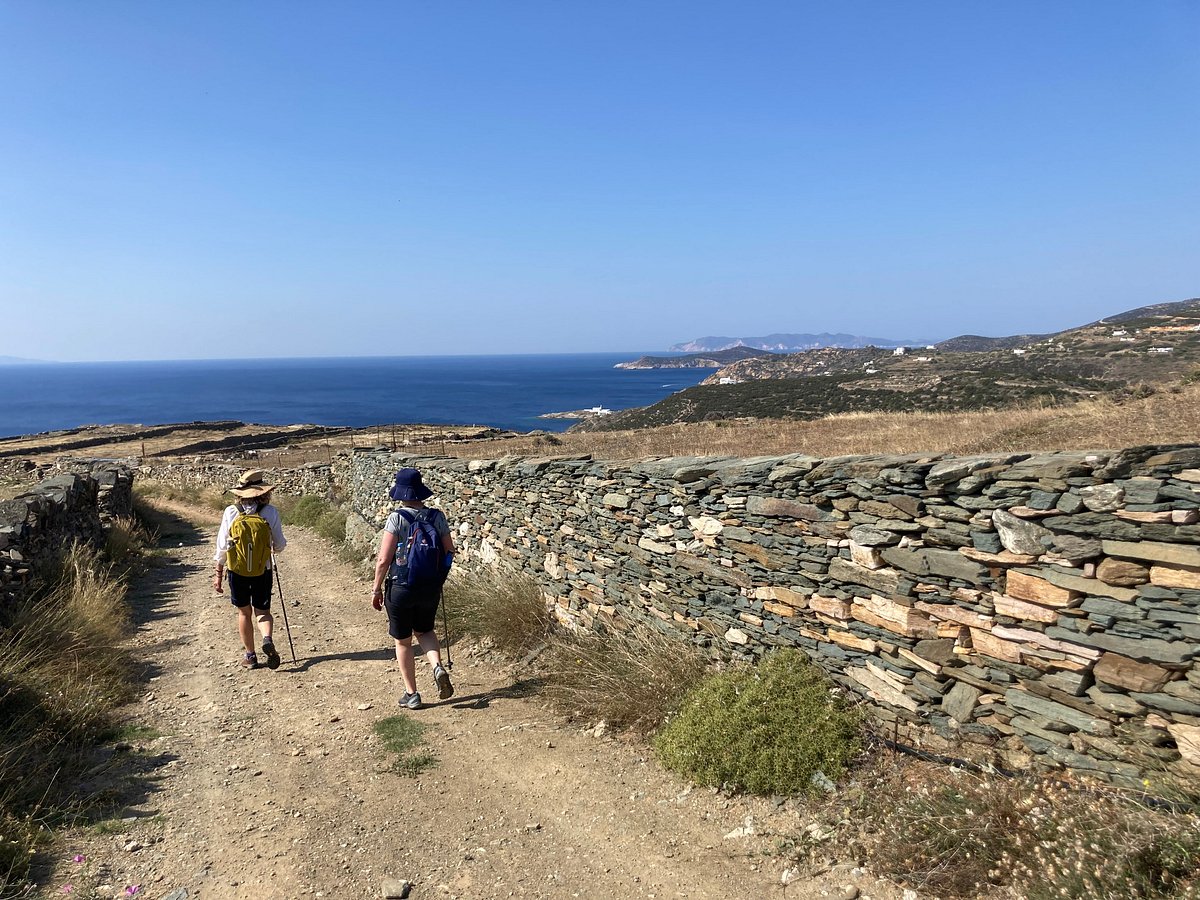 Sifnos Trails: The island is home to a network of hiking trails ideal for those wanting to explore the outdoors. Discover enchanting landscapes, secluded coves, and ruins of ancient towers while trekking these paths.
Monasteries: Sifnos has a wealth of monasteries that are worth exploring for their cultural and historical significance. For instance, the Monastery of Chrysostomos and Monastery of Prophet Elias are two highly regarded monastic sites on the island.
Kastro Medieval Village: This picturesque village showcases stunning medieval architecture and offers visitors a quaint, authentic experience. Take a moment to enjoy its relaxed atmosphere and delightful local eateries.
By taking the time to see both the must-visit destinations and hidden gems, your trip to Sifnos will be truly unforgettable.
Accommodation Options
Sifnos offers a variety of accommodation options to suit different preferences and budgets. In this section, we will explore hotels and resorts, bed and breakfasts, and vacation rentals.
Hotels and Resorts
Sifnos has numerous hotels and resorts to cater to travellers' needs. For budget travellers, Margarita Karidi in Apollonia is a popular choice. If you have a slightly bigger budget, the Arhontou hotel in Kamares might be the perfect spot for you. For those who prefer luxury accommodations, Gerofinikas in Apollonia is highly recommended. Another unique option is Verina Astra, a chic-boutique hotel located in eastern Artemonas, known for its rustic and earthy design, as well as a stunning infinity pool.
Bed and Breakfasts
While the island does not have a large number of traditional bed and breakfast establishments, there are several guesthouses and small hotels that provide personalised services reminiscent of a B&B. Some of these options include quaint accommodations with white-washed walls and traditional architecture, allowing you to have an authentic Greek experience.
Vacation Rentals
Vacation rentals are also available for those who prefer more privacy or are travelling with larger groups. You can rent villas, apartments or traditional houses with equipped kitchens, giving you the flexibility to cook your meals and experience living like a local on the island. Additionally, vacation rentals can be found in various locations around Sifnos, offering you the opportunity to find one that better suits your travel plans and preferences. To find a vacation rental, consider exploring popular online platforms that feature listings on Sifnos.
Remember to book your accommodation in advance, especially if you plan to visit during the peak tourist season, to ensure you have a comfortable and enjoyable stay on the beautiful island of Sifnos.
Local Cuisine
Sifnos, a beautiful Greek island, boasts delicious and authentic local cuisine that attracts visitors from around the world. Its culinary scene is focused on using the freshest local ingredients, giving traditional Greek dishes a unique, mouthwatering twist.
Top Restaurants
Omega3 is a top-rated seafood restaurant located on the Platis Gialos beach. Specialising in the freshest seafood and featuring dishes made with love, guests can try grilled vegetables, sea bass, and zesty sea-fare cocktails.
Chryssopigi Taverna offers a relaxed and comfortable atmosphere, serving traditional Greek fare right by the water's edge. Enjoy homemade dishes, as well as an exquisite sunset view.
To Tsikali is famous for its delicious grilled meats and salads. Offering an extensive menu of Greek specialities, it's the perfect spot to experience the flavours of Sifnos.
Signature Dishes
Revithada: This chickpea-based stew is a local favourite, made with slow-cooked chickpeas, olive oil, and herbs. It's both nutritious and packed with flavour.
Revithokeftedes: These chickpea patties are another popular dish you can find in Sifnos, made by mashing cooked chickpeas, mixed with fresh herbs and spices, then fried to perfection.
Mastelo: A must-try traditional dish, mastelo consists of slow-cooked lamb made with red wine, dill, and local cheese, all cooked in a clay pot to seal in the exquisite flavours.
In addition to these signature dishes, visitors can also enjoy a variety of other local specialities, fresh seafood, and delightful desserts while exploring the beautiful island of Sifnos.
Transportation
Getting to Sifnos
To reach Sifnos, you'll typically take a ferry from Athens, with Seajets and Blue Star ferries both offering daily boats to the island. The ferry journey passes through Naxos, adding a touch of scenic charm to your travel experience. Although there are a few direct ferries from Athens to Sifnos as well, the ones stopping at Naxos are more common.
Getting Around
Once you've arrived on Sifnos, there are several ways to explore the island:
Public buses: Buses serve routes to the most popular spots on the island. During the summer, there are more frequent itineraries compared to the winter season, due to the increased demand caused by the large number of tourists choosing Sifnos for their holidays.
Taxis and private transfers: For quicker and more convenient transport, hiring a taxi will take you directly to your destination. Sifnos might be small, but it's not unusual to find taxi services in most parts of the island.
Hiking: The island offers an extensive network of trails that lead to most beaches, villages, and major sights. This not only provides a chance to experience the stunning landscape of Sifnos up close but also keeps you active during your trip.
Remember to plan your transportation carefully to make the most of your time on the island, and don't forget to explore the numerous hidden gems Sifnos has to offer.
Travel Tips
Visiting Sifnos, Greece can be an incredible experience. To make the most out of your trip, here are some crucial travel tips to keep in mind.
Best Time to Visit
The best time to visit Sifnos is generally from May to September, when the weather is warm, and the island is bustling with life. Peak season is from July to August, when temperatures can reach up to 30°C. If you prefer a more laid-back atmosphere, consider visiting in May, June, or September when the weather is still pleasant, and crowds are smaller.
Staying Safe and Healthy
Health & Safety: While Sifnos is known for its peaceful and relaxing atmosphere, it's still essential to take basic safety precautions to ensure a pleasant trip. Keep an eye on your belongings, especially in crowded areas or when using public transportation. Ensure that you have valid travel insurance that covers you for your specific activities and any potential medical emergencies.
Sun Protection: To avoid overheating and sunburn, make sure to wear sunblock with at least SPF 30, a wide-brimmed hat, and sunglasses. Seek shade and stay hydrated, especially during the hottest parts of the day. Bring a reusable water bottle to refill throughout the day, as tap water in Sifnos is safe to drink.
Hiking: Sifnos is an excellent destination for hiking, with various trails to explore on the island. Wear appropriate footwear, bring enough water, and avoid hiking during the hottest parts of the day.
By following these travel tips and taking the necessary precautions, you'll have a fantastic and unforgettable trip to Sifnos, Greece.
Frequently Asked Questions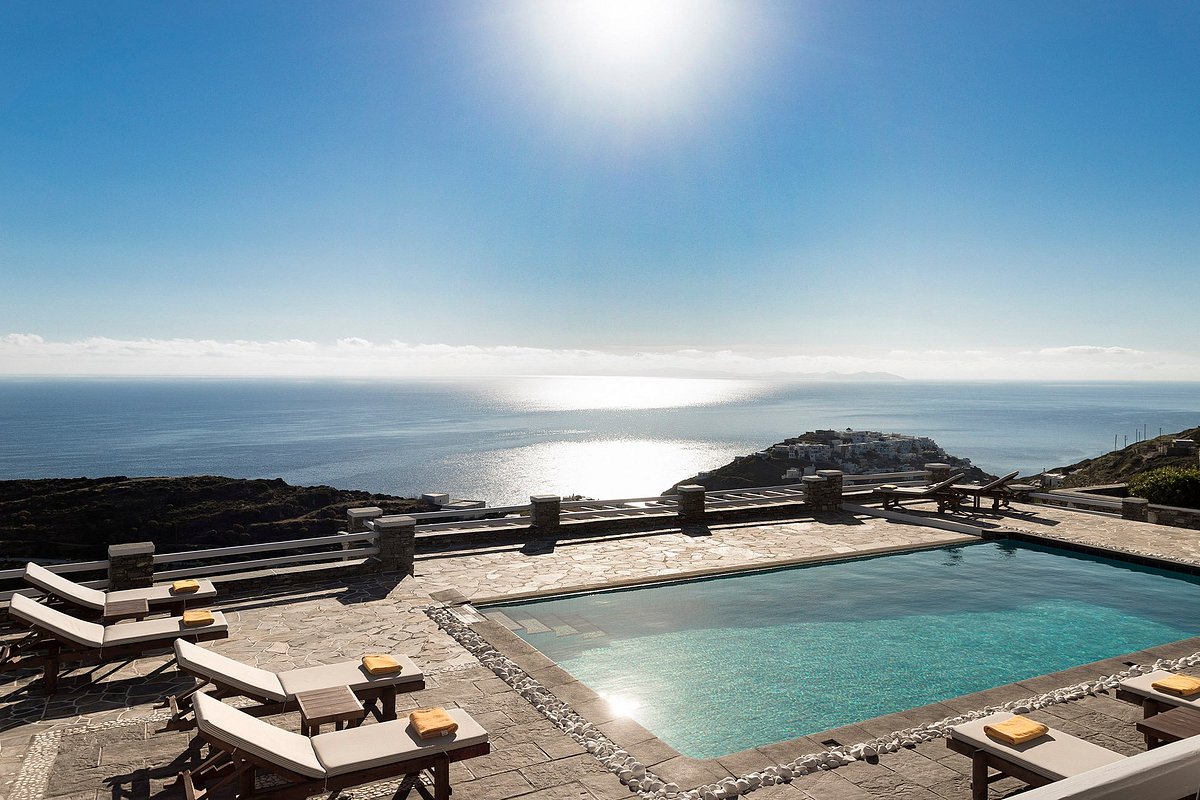 What to do in Sifnos?
In Sifnos, you can enjoy various activities such as relaxing on the beautiful beaches, hiking on the scenic Sifnos Trails, visiting monasteries, exploring Kastro Medieval Village, and discovering ancient ruins. Don't forget to taste the delicious local cuisine, including dishes like saganaki.
Where to stay in Sifnos?
Sifnos offers a range of accommodation options for all budgets, from luxury hotels to budget-friendly guesthouses and self-catering apartments. Popular areas to stay include Apollonia, Kamares, and Platis Gialos, which offer easy access to the island's main attractions and beaches.
How to get to Sifnos?
Sifnos is located in the western part of the Cyclades and can be reached by ferry from Piraeus, the main port of Athens. The ferry journey takes around 3 to 5 hours, depending on the type of ferry you choose. There are also connections with other Cycladic islands such as Milos, Kimolos, and Serifos.
How many days needed in Sifnos?
To fully explore the island and enjoy all it has to offer, it is recommended to spend at least four days in Sifnos. This will give you ample time to visit the key attractions, enjoy the beaches, and take part in some leisure activities.
Is Sifnos worth seeing?
Yes, Sifnos is definitely worth visiting. The island boasts picturesque towns, stunning natural beauty, unique local cuisine, and a peaceful atmosphere that makes it a popular destination among families and couples.
What islands to combine with Sifnos?
To get the most out of your Cyclades island hopping experience, you can combine your trip to Sifnos with visits to nearby islands such as Milos, Serifos, and Kimolos. Each of these islands offers its own unique charm, stunning landscapes, and wonderful beaches.