Syros is a fascinating Greek island, part of the Cyclades, that boasts a perfect combination of cosmopolitan charm and traditional allure. Often overlooked in favour of more popular destinations such as Santorini and Mykonos, Syros offers visitors the opportunity to experience authentic Greek island life while still enjoying sophisticated amenities. Rich in history, the island is home to majestic mansions, cobblestone alleyways, and a unique blend of Orthodox and Catholic traditions.
The island's capital, Ermoupoli, showcases the grandeur and elegance of Syros, with its stately neoclassical architecture and bustling central square. Away from the capital, visitors can unwind on unspoiled beaches, hike along scenic trails, or explore the colourful hilltop village of Ano Syros. With its impressive range of cultural activities, including theatre performances and music festivals, Syros appeals to those seeking a well-rounded and immersive travel experience.
Whether you're a first-time visitor or a seasoned traveller, a visit to Syros provides an unforgettable taste of Greek island life. Its unique character and absence of mass tourism make Syros an ideal destination for those searching for a more relaxed and authentic Greek getaway. So, pack your bags and let the allure of Syros captivate you on your next adventure!
Getting to Syros
Syros, an enchanting island in Greece, has gained popularity due to its historical and cultural richness. Travellers seeking to explore this picturesque island have two main options for reaching Syros: by air or by ferry.
By Air
Syros has a national airport that serves domestic flights, providing a convenient way to arrive from the Greek capital. Flights from Athens are quite frequent, making it easy to plan your trip. The estimated travel time by air is roughly an hour, which is a quick option compared to other modes of transportation.
By Ferry
Alternatively, visitors can also choose to travel to Syros by ferry. There are two ports in Athens from which you can board a ferry to Syros:
Port of Lavrio: This port offers 2-4 ferries weekly, and the travel time is approximately 4 hours.
Port of Piraeus: This is Greece's main port, with 2-3 daily ferries to Syros. The travel time from Piraeus to Syros is around 3-4 hours.
It is worth noting that Syros is also connected to most Greek Islands via ferry, making it easy to explore and enjoy the beautiful landscapes of the Cyclades. We recommend booking your ferry tickets in advance to ensure a hassle-free journey to this delightful island.
Accommodation Options
Hotels and Resorts
Syros offers a variety of hotels and resorts to suit your needs, ranging from luxurious 5-star boutique establishments to comfortable and budget-friendly options. One luxurious option is the Castro – Ermoupoli, a 5-star boutique hotel located in a heritage building with neoclassical design details and sleek contemporary furnishings. Some popular hotel locations include:
Ermoupoli
Azolimnos Syros
Posidhonía
Megas Yialos-Nites
Finikas
Vacation Rentals
For travellers who prefer a more private and home-like environment, vacation rentals are also available on the island. These may include fully furnished holiday homes, apartments, and villas. These properties often provide amenities such as full kitchens, WiFi access, and private pools. Vacation rentals can be found in various areas around Syros, including:
Ermoupoli
Vari Beach
Kini
Foinikas
Gialissas
Dellagrazia
Posidonia
Budget-friendly Stays
Syros also caters to travellers with a smaller budget by offering cost-effective accommodation options. These typically include guesthouses, hostels, and small hotels that provide basic amenities and services but maintain a high level of cleanliness and hospitality. Budget-friendly stays can generally be found in the following areas:
Ermoupoli
Azolimnos Syros
Posidhonía
Megas Yialos-Nites
Finikas
When planning your visit to Syros, make sure to consider your preferences, budget, and desired proximity to attractions and activities before booking your accommodation.
Exploring the Island
Ermoupoli
Ermoupoli is the capital of Syros and the Cyclades. This stately, cosmopolitan city is known for its neoclassical architecture and colourful homes. Take a stroll through the town and discover its unique charm, such as the Apollo Theatre, a miniature replica of Italy's La Scala. Don't forget to visit the stunning Agios Nikolaos church and the picturesque main square, Plateia Miaouli.
Ano Syros
Ano Syros is a traditional, medieval village situated atop a hill overlooking Ermoupoli. It is famous for its narrow streets, whitewashed houses, and beautiful views of the island. As you walk through the winding alleys, you'll come across traditional tavernas and cafes, where you can enjoy local dishes and beverages. Ano Syros is also home to the church of Agios Georgios and the statue of Markos Vamvakaris, a famous Greek musician from this village.
Beaches
Syros offers a variety of beaches to suit every taste, from sandy shores to more secluded spots for those who prefer a quieter experience. Some popular beaches on the island include:
Galissas: A sandy beach with shallow waters, perfect for families and water sports enthusiasts.
Kini: A picturesque fishing village with a beautiful beach, lined with tavernas and cafes.
Finikas: A well-organised beach with sunbeds, umbrellas and a variety of water sports available.
Agathopes: A sandy beach with crystal clear waters, ideal for swimming and sunbathing.
Villages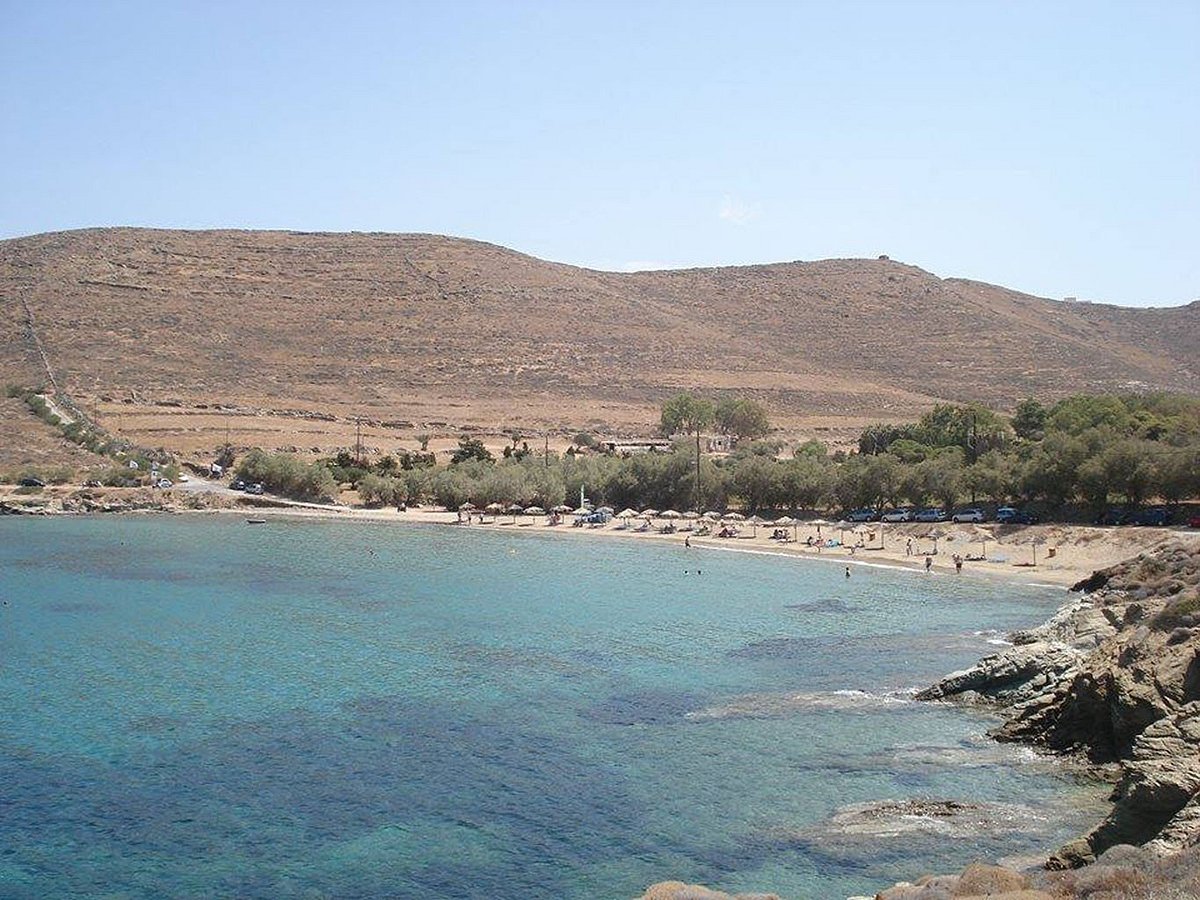 Aside from Ermoupoli and Ano Syros, the island of Syros is home to several charming villages worth exploring. Here are a few noteworthy ones:
Posidonia: An aristocratic village with elegant mansions built by wealthy merchants during the 19th century. Its tranquil atmosphere and lovely beach make it a great location for a relaxing day trip.
Kini: A fishing village that offers a beautiful beach, local tavernas, and the nearby Agia Varvara monastery, which boasts stunning views of the island.
Vari: Known for its sandy beach and sheltered bay, this village is perfect for a relaxing day by the sea. Enjoy the local fish tavernas and immerse yourself in the laid-back atmosphere of this quaint seaside village.
Top Attractions
Visiting Syros offers a unique blend of historical sites, museums, and natural wonders that'll make your trip truly unforgettable.
Historical Sites
One of the must-see historical sites in Syros is Ermoupolis, the elegant capital of the island. Notable attractions include the monumental Town Hall in Plateia Miaouli and the blue-domed Agios Nikolaos Church. Don't miss a stroll through the Vaporia district, where you can admire the wealthy sea captains' houses perched on rocks.
Another captivating location is Ano Syros. This medieval settlement invites you to walk up its steps and explore the Capuchin Monastery at the top. Nearby, you can also visit the 12th-century Catholic Church of Saint George, which boasts a panoramic view of the island.
Museums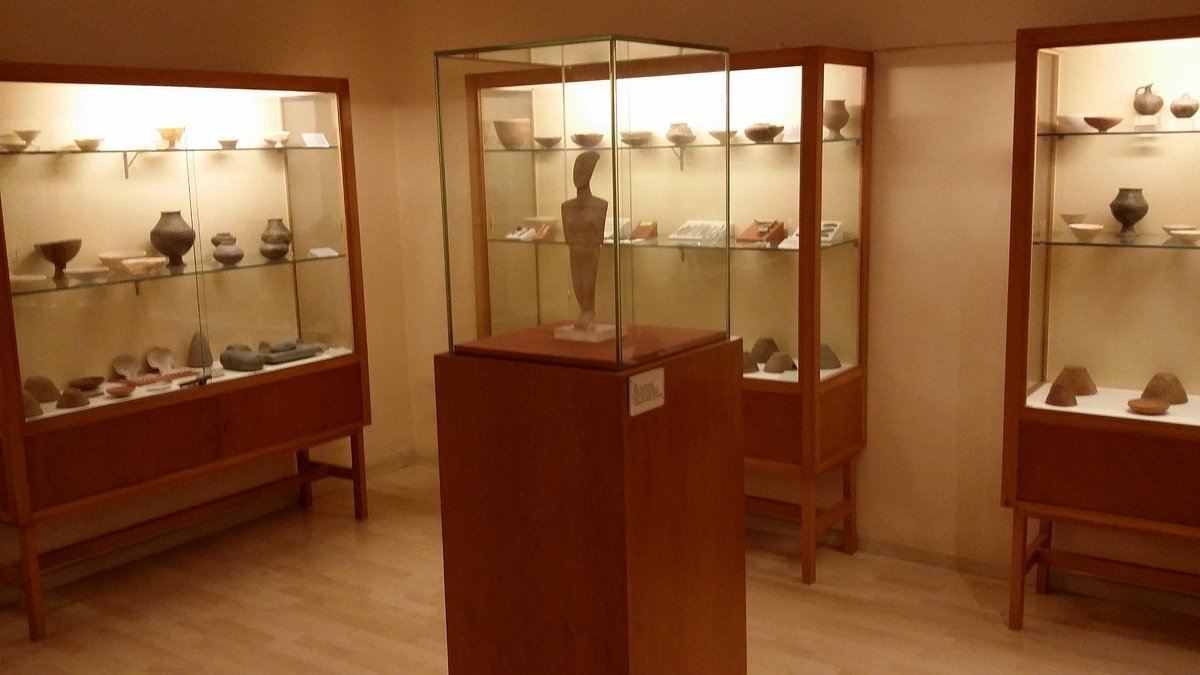 Syros has a rich cultural heritage, and its museums are a testament to that. Some noteworthy options include:
The Industrial Museum of Ermoupolis: Showcasing the island's industrial heritage, this museum offers insight into the local textile, printing, and glass industries.
The Archaeological Museum: Explore Syros's ancient history through findings from local excavations and artifacts dating back to the prehistoric era.
The Cycladic Art Museum of Markos Vamvakaris: Delve into the world of prominent musician Markos Vamvakaris, a pioneer of the rebetiko music genre.
Natural Wonders
The island's pristine beaches and untouched landscapes allow for plenty of nature-based activities. To explore the island's natural wonders, consider:
Hiking in the north: Take advantage of Syros's numerous signposted trails that originate in Kampos, the northernmost village. These routes meander across remote mountainsides and stunning views of the countryside.
Beaches: Dive into the crystal-clear waters of Galissas Beach or relax on the sun-soaked sands of Megas Gialos Beach. For a unique experience, hike to the hidden chapel in a cave near Galissas Beach.
Asteria Beach Bar: Enjoy a cocktail at this scenic beach bar while taking in the picturesque seascape.
So, pack your bags and embark on an adventure that gives you the best of history, culture, and nature in the beautiful island of Syros.
Local Cuisine
Visiting Syros, one can experience a unique blend of traditional Greek flavours and local delicacies. The island offers a variety of mouth-watering dishes that leave both tourists and locals craving more. Syros is known for its diverse culinary scene, with an abundance of fresh, local ingredients giving each dish its distinct taste.
Must-Try Dishes
While in Syros, make sure to try the following dishes:
Kokkinista Karavola: Snails cooked in a rich tomato sauce with sage, a true local delight.
Sysira: Slow-cooked pork, perfect for meat lovers.
Fligouni: Entrails dish, showcasing the island's rich flavours.
Braised meat with quince: A combination of tender meat and sweet quince, making for a satisfying meal.
Melomenes Melitzanes: Honeyed aubergines, a delightful vegetarian option, using slow-cooked tomato sauce for sweetness.
Caper and parsley salads: A refreshing mix of local flavours.
Pork cooked with cabbage and fennel: A satisfying dish that takes advantage of the island's fresh ingredients.
Soutzoukaki with cumin and oregano: A unique combination of spices, giving the dish a robust flavour.
Sun-dried tomatoes and seafood: A classic mix of sweet and savoury, perfect for seafood enthusiasts.
Top Restaurants
To sample the best of Syros' cuisine, consider visiting these top restaurants according to traveller reviews:
Seminario Restaurant: Known for its Mediterranean and Greek dishes, it offers amazing vegan and vegetarian options too.
Melidron Cafe – Tavern: A cozy spot where you can enjoy traditional Greek dishes, including the popular fennel pie and Greek salad.
Now that you're familiar with the local cuisine of Syros, rest assured that your taste buds are in for a treat while exploring this beautiful island.
Tips for a Memorable Trip
Safety and Etiquette
Syros is a safe and welcoming island. However, it's always important to keep a few general safety tips in mind:
Respect local customs: Syros has a mix of Orthodox and Catholic traditions, so dress modestly when visiting religious sites. Avoid discussing sensitive topics such as politics and religion.
Look after your belongings: Although the island is safe, it's a good idea to keep an eye on your personal items, especially when visiting crowded areas or beaches.
Stay hydrated: The summer sun in Greece can be relentless. Make sure to drink plenty of water and wear sunscreen to protect yourself from the heat.
Best Time to Visit
Choosing the ideal time to visit Syros is essential to make the most of your trip. Here are some recommendations:
Spring (April – June): With mild temperatures, blooming flowers, and fewer tourists, Spring is a great time to explore Syros at a leisurely pace. Ermoupolis, the island's main town, hosts various cultural events during these months, such as the International Film Festival in May.
Summer (July – August): This is the busiest and hottest season in Syros, with numerous beach parties, festivals, and events. However, it remains less crowded than its popular neighbours like Mykonos and Santorini. Be prepared for higher prices and make reservations for accommodation well in advance.
Autumn (September – October): The temperature starts to cool down, making it more comfortable to explore the island. With the water still warm from the summer sun, it's a good time for swimming and water sports. Syros hosts the popular Anima Syros Film & Animation Festival in September.
Winter (November – March): Although the weather is cooler and some tourist facilities may close, Syros offers a unique off-season experience. The island is quieter, allowing you to enjoy its authentic charm and cultural heritage. The traditional festive events during Christmas and Easter offer something special if you visit during this time.
Frequently Asked Questions
How to reach Syros?
To travel to Syros, you can take a ferry from Athens. There are two ports in Athens, Lavrio and Piraeus. From Lavrio, there are 2-4 ferries weekly, with a 4-hour travel time, whereas from Piraeus, there are 2-3 daily ferries, with a travel time of 3-4 hours. Syros is also connected to most of the Greek Islands, offering flexibility when planning your trip.
Best beaches in Syros?
Syros offers a variety of beautiful beaches for visitors to enjoy. Some of the most popular include:
Galissas: This sandy beach is one of the largest on the island and offers sunbeds, umbrellas, and a good choice of tavernas.
Kini: A picturesque beach known for its golden sand and clear waters, ideal for families.
Finikas: A well-organised beach with a variety of watersports available, as well as sunbeds, umbrellas, cafés, and tavernas.
Agathopes: This sandy beach offers sunshine and relaxation, making it a perfect spot for families and swimmers.
Top activities in Syros?
Some of the top activities to enjoy during your visit to Syros include:
Exploring Ermoupoli, the island's capital, with its neoclassical architecture, shops, and cafés.
Visiting the medieval settlement of Ano Syros, with its winding streets and stunning views.
Experiencing local cultural events, such as concerts, theatre, and outdoor cinemas.
Engaging in watersports and other recreational activities on the island's numerous beaches.
Cost of visiting Syros?
Syros, as a lesser-known destination compared to its neighbouring islands (like Santorini or Mykonos), tends to be more affordable. Costs will vary depending on factors such as accommodation choice, dining, and activities. Budget travellers can find affordable options, while those looking for a more upscale experience can also enjoy luxury accommodations and dining.
Ideal accommodation in Syros?
Syros offers accommodations to suit all budgets and preferences. You can choose from a range of options, including beachfront hotels, traditional apartments, boutique guesthouses, and even luxurious villas. The towns of Ermoupoli and Ano Syros are popular choices for visitors, offering easy access to the island's attractions, shops, and dining options.
Syros sightseeing spots?
Syros boasts a rich history and culture, with numerous sightseeing spots worth visiting:
Ermoupoli Town Hall: An impressive neoclassical building designed by Ernst Ziller, a famous German architect.
Apollo Theatre: A small-scale replica of La Scala in Milan, hosting a variety of cultural events throughout the year.
The Archaeological Museum in Ermoupoli: Displaying artefacts from various periods of Syros' history, including the Roman and prehistoric eras.
St. George Cathedral: A stunning church located at the top of Ano Syros with panoramic views of the surrounding area.
Industrial Museum: Showcasing the island's rich industrial history, featuring exhibits on textiles, printing, and shipbuilding.