Located just off the northern tip of the Peloponnese region in mainland Greece, the Argo-Saronic Islands offer a perfect getaway for travelers looking to experience picturesque landscapes, charming beaches, and unspoiled natural beauty. With their close proximity to Athens and a quick ferry ride of around 55 minutes to 1.5 hours, these islands are perfect for day trips or longer vacations. Comprising of seven small islands and islets, namely Aegina, Hydra, Poros, Salamina, Agistri, Spetses, and Dokos, the Argo-Saronic Islands each boast unique vacation destinations that cater to a variety of interests.
The islands of Poros, Hydra, and Spetses are popular among Athenians looking for a weekend escape, offering quaint harbours, intriguing museums, and neoclassical mansions. Winding streets invite visitors to lose themselves in the charming surroundings while exploring the Argo-Saronic Gulf. Salamina, the northernmost island, serves as a suburb of Piraeus, providing easy access for visitors travelling by ferry.
Whether you're planning a quick weekend getaway or a week-long adventure, the Argo-Saronic Islands provide a taste of Greek island life without the need for long travel times. Let this guide inspire you to explore these beautiful islands and uncover all the hidden gems they have to offer.
Getting to the Argo-Saronic Islands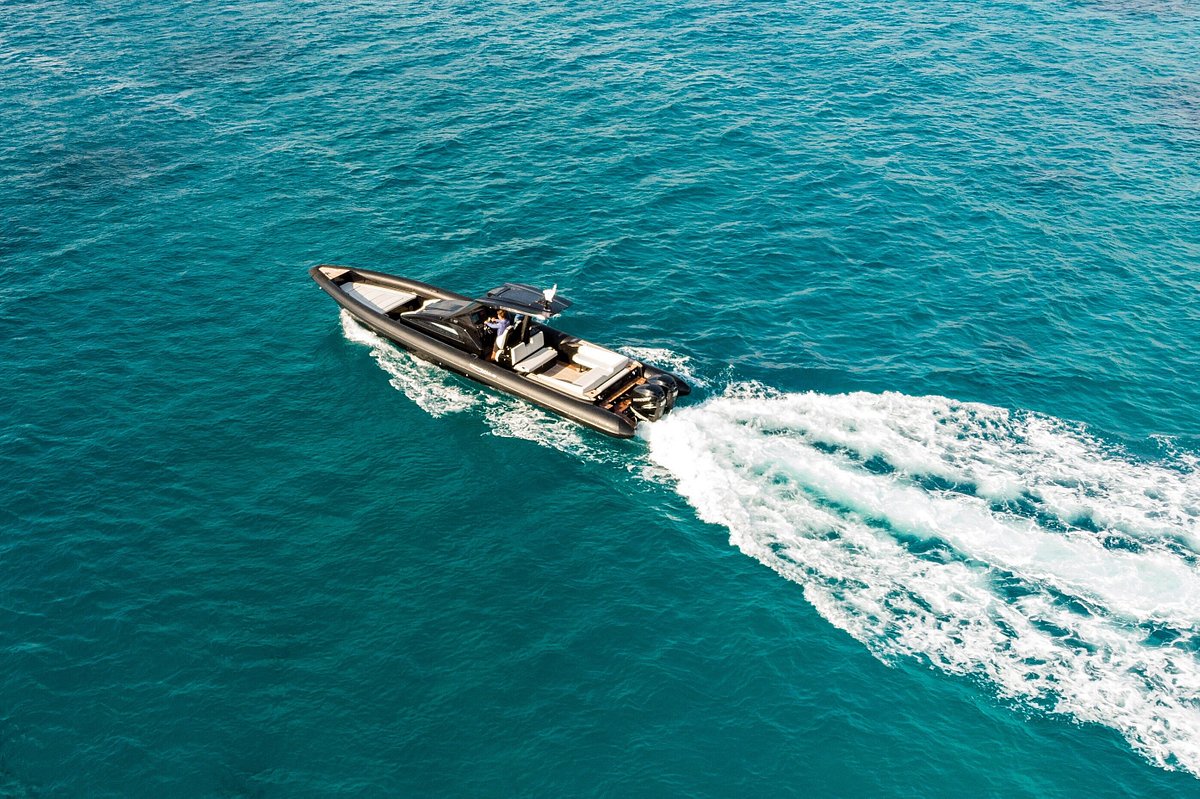 These islands are a beautiful and popular destination located close to Athens, offering unique vacation spots. In this section, we will discuss the available transport options, approximate cost, and duration for travelling to the Argo-Saronic Islands.
Transport Options
The primary way to reach the Argo-Saronic Islands is by taking a ferry from the Port of Piraeus. The ferries typically depart from gates E8 and E9 every morning. Some ferries allow travellers to bring their cars onboard, but this comes at an extra cost. It is vital to book your trip in advance, especially during the summer season, as the ferries can become overcrowded.
Cost and Duration
When visiting the Argo-Saronic Islands, the cost and duration of the journey depend on the chosen island and the type of ferry service. Below is a rough estimate of the costs and travel times from the Port of Piraeus to the various islands. Please bear in mind that these can vary, and it is essential to check current pricing and schedules before making any travel arrangements.
| Island | Regular Ferry Cost (One-way) | High-Speed Ferry Cost (One-way) | Regular Ferry Duration | High-Speed Ferry Duration |
| --- | --- | --- | --- | --- |
| Aegina | €8 | €14 | 1 hour | 40 minutes |
| Hydra | €13 | €23 | 1 hour 55 minutes | 1 hour 25 minutes |
| Poros | €11 | €17 | 2 hours 15 minutes | 1 hour |
| Spetses | €14 | €27 | 3 hours 30 minutes | 2 hours |
By planning well and considering these transport options and the costs involved, you'll have a smooth and enjoyable journey to the stunning Argo-Saronic Islands.
Top Argo-Saronic Islands to Visit
Hydra
Possibly one of the most popular islands in the Argo-Saronic Gulf is Hydra. The island is known for its non-motorized way of life, with locals navigating through the cobbled streets and using donkeys or mules to help with heavier items. While on Hydra, enjoy swimming from the rocky bays in the crystal-clear waters, or take a water taxi to hidden coves.
Spetses
Spetses is an island with rich history and beautiful beaches. It's renowned for its role in the 1821 War of Independence against the Ottoman Empire. The island offers a cosmopolitan atmosphere with its elegant architecture, horse-drawn carriages, and lively nightlife. Visitors can explore the picturesque old harbour, visit historical sites like the House of Bouboulina, or relax on the pristine beaches.
Aegina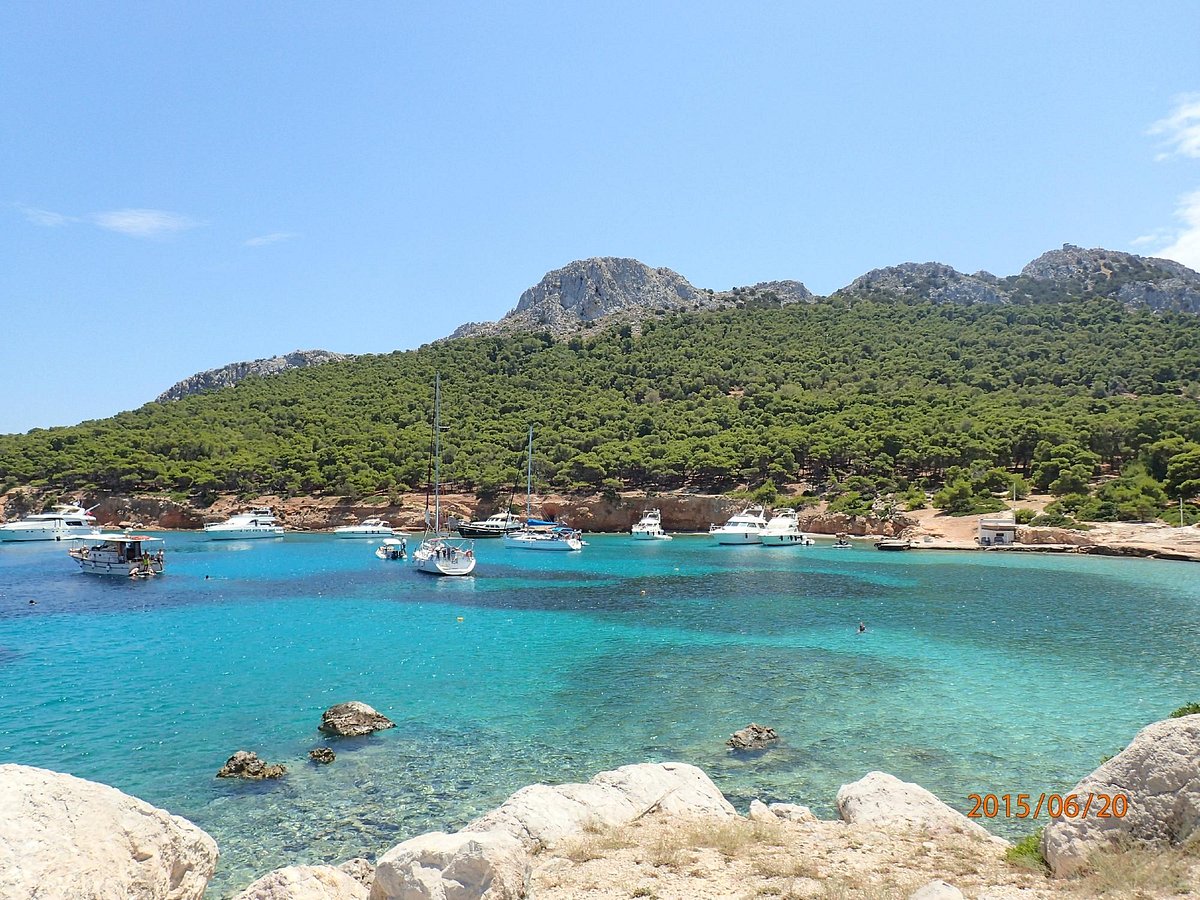 Aegina is a popular destination known for its ancient temple, the Temple of Aphaia. The island is a haven for history enthusiasts, as it is home to the archaeological site of Kolonna. Aegina also boasts beautiful beaches, charming villages and picturesque landscapes. While on the island, don't miss the chance to try the local pistachio nuts, which are a famous export.
Poros
Poros is a small island whose harbour can be easily reached in less than an hour from Piraeus. Its proximity to Athens makes it a popular weekend escape. Poros features beautiful beaches, lush vegetation, and a lively waterfront filled with cafés and restaurants. The island is also known for its Lemon Forest, a hill covered in lemon and orange trees, which offers a delightful aromatic experience.
Agistri
Agistri is a tiny island located just a short distance from Aegina. With sandy beaches and crystal-clear waters, it's a perfect destination for those seeking a relaxing holiday away from the crowded spots. The island has a pristine natural environment, as well as opportunities for watersports and hiking. Some must-visit beaches include Skala, Dragonera, and Chalikiada.
Accommodation Options
Hotels
The Argo-Saronic Islands offer a variety of hotels to accommodate different budgets and preferences. Luxury travelers may opt for the Orloff Resort in Hydra, which boasts elegantly decorated rooms and suites, as well as a spa and a rooftop terrace with stunning views. Mid-range hotels can be found across the islands, offering comfortable rooms and amenities, such as swimming pools and on-site restaurants. Budget travelers can also find basic hotels or inns with clean rooms and basic facilities.
Guest Houses
Guest houses are an excellent accommodation option for those looking for a more homely and local experience in the Argo-Saronic Islands. They often offer a more intimate atmosphere, with the opportunity to interact with local hosts. Guesthouses can range from simple rooms to more luxurious options, and the prices are generally more affordable than hotel stays. It is important to check guest reviews to ensure the quality and hospitality of the establishments.
Airbnb
Airbnb provides a wide selection of accommodation options throughout the Argo-Saronic Islands. From entire villas and apartments to private rooms within local homes, there are options to suit all budgets and preferences. Staying in an Airbnb can offer travellers a more authentic local experience and often provide more space and privacy. When booking an Airbnb, be sure to read the reviews and check the location to ensure it meets your needs and expectations.
Activities and Attractions
Historical Sites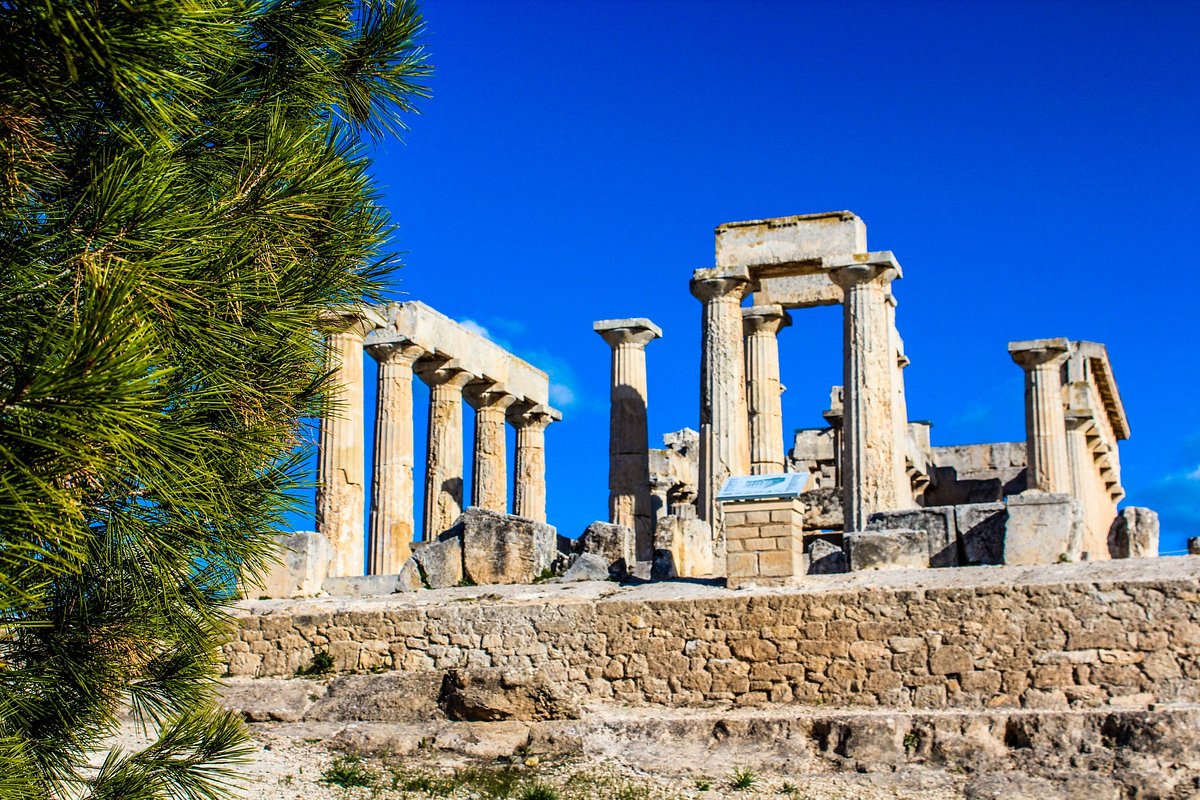 The Argo-Saronic Islands have a rich history, with fascinating historical sites to explore. On Aegina, make sure to visit the Temple of Aphaea, an ancient sanctuary dedicated to the goddess Aphaia. In Hydra, you'll find the 1827-established Naval Base, which played a crucial role during the Greek War of Independence. Don't forget to visit Poros' Clock Tower, where you can experience spectacular sunset views overlooking the Gulf and port.
Beaches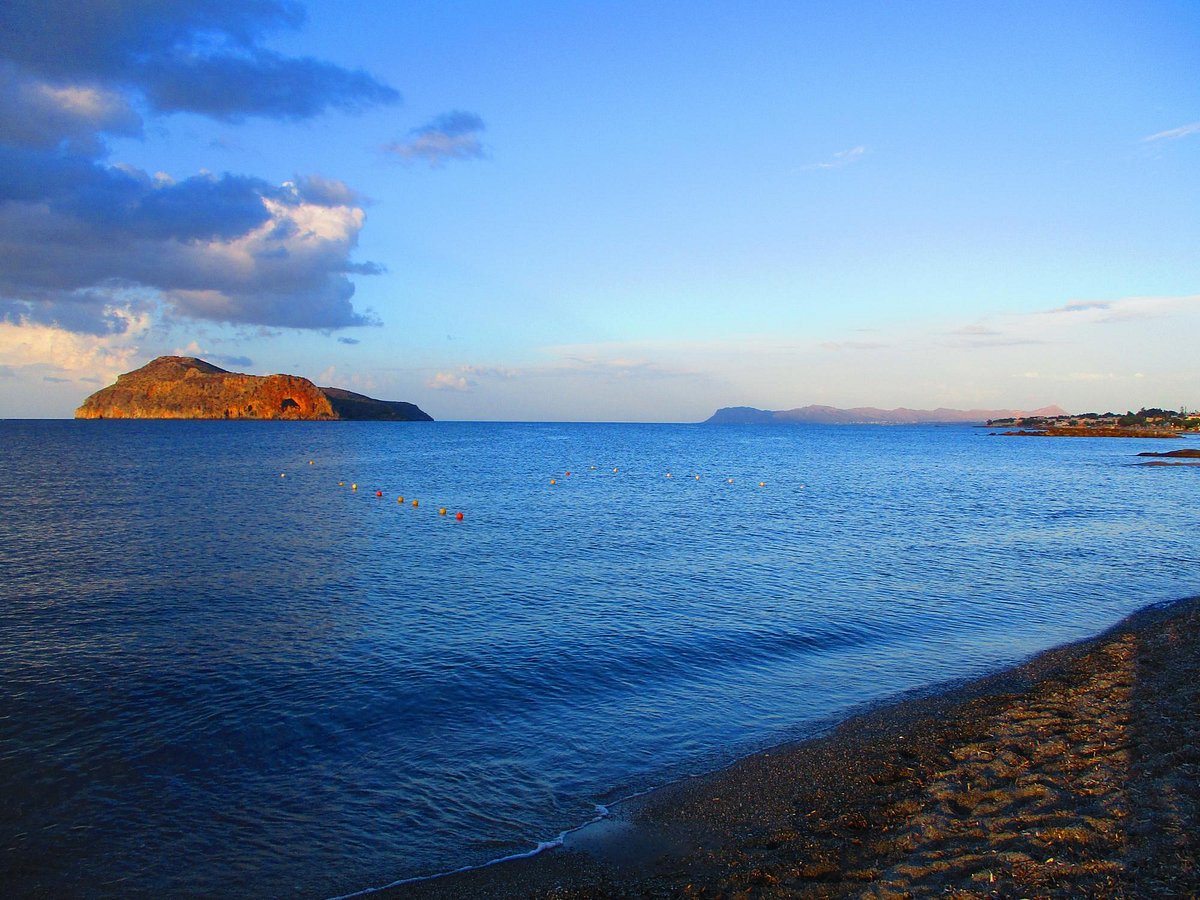 Argo-Saronic Islands offer beautiful beaches for sunbathing and swimming:
Aegina: Marathonas Beach, Sarpa Beach, Souvala Beach
Hydra: Vlichos Beach, Agios Nikolaos Beach, Kaminia Beach
Poros: Love Bay, Monastery Beach, Askeli Beach
Spetses: Agia Marina Beach, Zogeria Beach, Vrellos Beach
Local Cuisine
Sampling the local cuisine is a must when visiting the Argo-Saronic Islands. Indulge in the delicious flavours by trying dishes such as:
Pistachio nuts from Aegina, known for its pistachio cultivation
Dried figs from Poros, a traditional local treat
Gliko koutaliou, a dessert made of fruit boiled in syrup, common on Spetses
Fava with fish, a popular dish in Hydra featuring yellow split peas and fish
Outdoor Adventures
No trip to the Argo-Saronic Islands would be complete without exploring the beautiful surroundings through outdoor adventures:
Hiking: Head out for a hike on the connecting trails of Hydra, or embark on a picturesque trek across Spetses. Each island offers a range of paths for varying fitness levels.
Mountain biking: Grab a bike and explore the paths across Aegina, or tackle some exhilarating downhill trails on Poros.
Sailing: Charter a sailboat to explore the crystal-clear waters and stunning coastlines of the Argo-Saronic Gulf.
Scuba diving: Discover the underwater beauty and marine life of the Argo-Saronic Islands, with several islands offering diving schools and excursions.
Tips for Your Visit
Best Time to Visit
The Argo-Saronic Islands are popular destinations due to their proximity to Athens and their natural beauty. While they can be visited year-round, the best time to visit the islands is during the shoulder seasons of spring (April to June) and autumn (September to October). During these months, you can expect pleasant weather with fewer crowds than in peak summer months (July and August).
Local Customs and Etiquette
When visiting the Argo-Saronic Islands, it's important to be respectful of local customs and etiquette. Here are some tips to help you make the most of your visit:
Dress modestly: While you can wear casual clothes on the islands, it's best to avoid overly revealing outfits, especially when visiting religious sites. Cover your shoulders and knees when entering churches or monasteries.
Tipping: In restaurants, it's customary to tip around 10% of the bill for good service. However, tipping is not obligatory, and you can adjust the amount based on your satisfaction with the service.
Greeting locals: When greeting people, a handshake and a smile are usually sufficient. If you're meeting someone for the first time, it's polite to address them by their title (e.g., Mr, Mrs) and last name unless they invite you to use their first name.
Be respectful of the environment: The Argo-Saronic Islands are known for their natural beauty, so be sure to respect the environment by not littering, conserving water, and sticking to designated paths when hiking or exploring the islands.
By following these etiquette tips, you will have a more enjoyable and respectful experience during your visit to the Argo-Saronic Islands.
Frequently Asked Questions
Best time to visit?
The Argo-Saronic Islands enjoy a Mediterranean climate, making them a great destination to visit throughout the year. However, the best time to visit is typically between April and October, with spring and autumn offering a pleasant mix of good weather and fewer crowds. During the peak summer months of July and August, the islands can be quite busy, so if you prefer a more relaxed atmosphere, opt for visiting during the shoulder seasons.
How to reach islands?
The most common way to reach the Argo-Saronic Islands is by ferry or hydrofoil from Piraeus, the main port of Athens. The islands are relatively close to the mainland, making travel times short and convenient. For example, Aegina can be reached within 1.5 hours by ferry or 45 minutes by hydrofoil. Salamína is even closer being effectively a suburb of Pireás.
Top islands to see?
The Argo-Saronic Islands consist of seven small islands and islets: Aegina, Hydra, Poros, Salamina, Agistri, Spetses, and Dokos. Each island has its own unique charm and attractions, making it difficult to pick just one. However, popular choices include Aegina for its ancient ruins and pistachio groves, Hydra for its picturesque harbour and car-free streets, and Spetses for its historic mansions and trendy boutiques.
Recommended beaches?
The Argo-Saronic Islands boast numerous beautiful beaches and secluded coves. Some popular choices include Marathonas Beach and Agia Marina Beach in Aegina, Vlychos Beach and Kamini Beach in Hydra, Love Bay Beach and Askeli Beach in Poros, and Agioi Anargyroi Beach in Spetses. Be sure to explore the different islands, as there is always a new beach to discover!
Island hopping tips?
Island hopping in the Argo-Saronic Islands can be a rewarding and enjoyable experience. It's best to plan your itinerary ahead of time and book accommodation in advance, particularly during peak travel months. Ferries and hydrofoils are the most common way to hop between islands, and you can find regular connections from Piraeus to major islands. Don't forget to pack sunscreen, comfortable walking shoes, and a versatile wardrobe for different weather conditions.
Local food to try?
Greek cuisine is popular worldwide, and the Argo-Saronic Islands offer plenty of opportunities to taste authentic local dishes. Some must-try foods include grilled octopus, fresh seafood, and souvlaki. Other traditional dishes you may encounter include dolmades (stuffed grape leaves), moussaka (eggplant or potato-based dish), and baklava (sweet pastry with nuts and honey). Also, don't forget to try local delicacies such as the famous Aegina pistachios and enjoy a glass of ouzo, a Greek anise-flavoured aperitif.