The Dodecanese Islands, nestled in the southeastern Aegean Sea, are a stunning archipelago of 12 larger and 150 smaller Greek islands. These gems, situated close to the Turkish coast, boast a rich history, breathtaking landscapes and an abundance of cultural treasures waiting to be explored.
Each island has its own unique charm and attractions, offering something for every traveller. Highlights include the historical Palace of the Grand Masters on Rhodes, the intriguing Volcanic Museum on Nisyros, and the beautiful stately home-turned-gallery, Nikolaidis Mansion, on Patmos. Dreamy beaches with crystal-clear water and lively harbour towns further complement the captivating atmosphere of this diverse group of islands.
Visiting the Dodecanese promises an unforgettable adventure, whether you're seeking sun-soaked relaxation or fascinated by stunning ancient architecture and rich culture. With warm, friendly locals and authentic Greek cuisine, this enchanting archipelago is the perfect destination for an unforgettable escape.
Overview of the Dodecanese Islands
Geography and Climate
The Dodecanese group of islands is located in the southeastern Aegean Sea, sitting between Turkey's coast and Greece mainland. Comprised of 12 main islands and several smaller islets, the Dodecanese includes popular destinations such as Rhodes and Kos. The islands vary in landscape and style, but they all possess unique features like medieval architecture and tranquil beaches.
The climate of the Dodecanese is typically Mediterranean, with mild winters and warm, sunny summers. Average temperatures range from 13°C in the cooler months to around 17°C during the summer. The islands can experience occasional rainfall, but they mostly enjoy sunshine all year round.
Culture and History
The rich history of the Dodecanese is what makes these islands truly stand out. The area has been influenced by various civilizations throughout time, including ancient Greeks, Romans, Byzantines, and Ottomans. As a result, the culture in the Dodecanese is a delightful blend of its past, creating a unique atmosphere for visitors to enjoy.
Each island boasts its own distinct heritage and architectural style. Rhodes, for example, is famous for its well-preserved medieval Old Town, while Kos is known for its ancient ruins. In addition to these historical sites, the Dodecanese houses numerous castles and fortresses – remnants of the past that still hold a commanding presence today.
Visitors to the Dodecanese islands can also enjoy a wealth of local customs, festivals, and traditional cuisines, which reflect the diverse background of the region. With so many aspects to explore, the Dodecanese offers travellers a captivating journey throughout its history and culture.
Top Dodecanese Destinations
Rhodes
Rhodes is a popular destination amongst the Dodecanese islands, well-known for its rich history. Key sites to visit include the Palace of the Grand Masters, the Archaeological Museum, and the Aquarium. Rhodes boasts stunning beaches, making it an excellent choice for sun-seekers and history buffs alike.
Kos
Kos is another top tourist destination in the Dodecanese, famous for its lively atmosphere and abundance of sites to explore. Visitors can enjoy the ancient Asklepieion, a fascinating sanctuary and healing centre from the past, as well as stunning beaches and vibrant nightlife.
Patmos
Patmos is renowned for its spiritual atmosphere, with the famous Monastery of St. John the Theologian and the Cave of the Apocalypse drawing pilgrims from around the world. In addition, Patmos offer visitors the chance to explore well-preserved traditional settlements like Chora and Skala.
Symi
Symi is an enchanting island known for its colourful neo-classical houses and charming harbour. The island offers visitors an authentic experience of Greek Island life, with picturesque narrow streets, and a mix of beaches to choose from.
Kalymnos
Kalymnos, known as the "sponge divers' island", has a rich history and a rapidly growing tourist infrastructure. The island is a paradise for rock climbers who flock to its cliffs every year. Discover the picturesque villages of Pothia and Vathy and enjoy the relaxing atmosphere of the island.
Leros
Leros offers a fascinating combination of cultural attractions and natural beauty. The island is home to the beautiful Agia Marina town, where visitors can explore historical sites, such as the medieval Castle of Panteli. Leros also has numerous hidden bays and secluded beaches, perfect for those seeking tranquillity.
Karpathos
Karpathos is an island known for its striking landscapes, pristine beaches, and well-preserved traditions. Explore traditional settlements like Olympos and Menetes, as well as enjoying the island's natural beauty and outdoor activities, such as hiking and windsurfing.
Planning Your Trip
Best Time to Visit
The Dodecanese Islands have a long tourist season due to their warm climate. The best time to visit is generally from April to October, with Rhodes being a good starting point in early April or a perfect end to your trip in late October.
Getting There and Transportation
To get to the Dodecanese Islands, you can either fly or take a ferry from the Greek mainland or other Greek islands. Rhodes has the most frequent flight connections, while ferries also connect to the other islands of the Dodecanese. Local transportation options include buses, taxis, and car/motorbike rentals for getting around individual islands.
For island hopping, ferries are the most popular and convenient mode of transport. Some islands have daily connections, while others might have fewer ferry services per week. It is essential to plan your inter-island journey and book tickets well in advance, especially during the peak season, to avoid any inconvenience.
Accommodation Options
The Dodecanese Islands offer a range of accommodation choices to suit different budgets and preferences. Some popular options include:
Hotels: From luxurious five-star hotels to budget-friendly options, the Dodecanese Islands cater to a variety of travelers. Rhodes, especially, has several hotel choices.
Villas and Apartments: Renting a villa or apartment is a great idea for families or larger groups, as it provides more space and privacy.
Guesthouses and B&Bs: For a more local experience, consider staying at a guesthouse or bed & breakfast. These homely establishments are perfect for immersing yourself in the local culture and making new friends.
Remember to book your accommodation in advance to secure the best deals and avoid disappointment, particularly during the peak travel season.
Things to Do and See
Beaches and Water Activities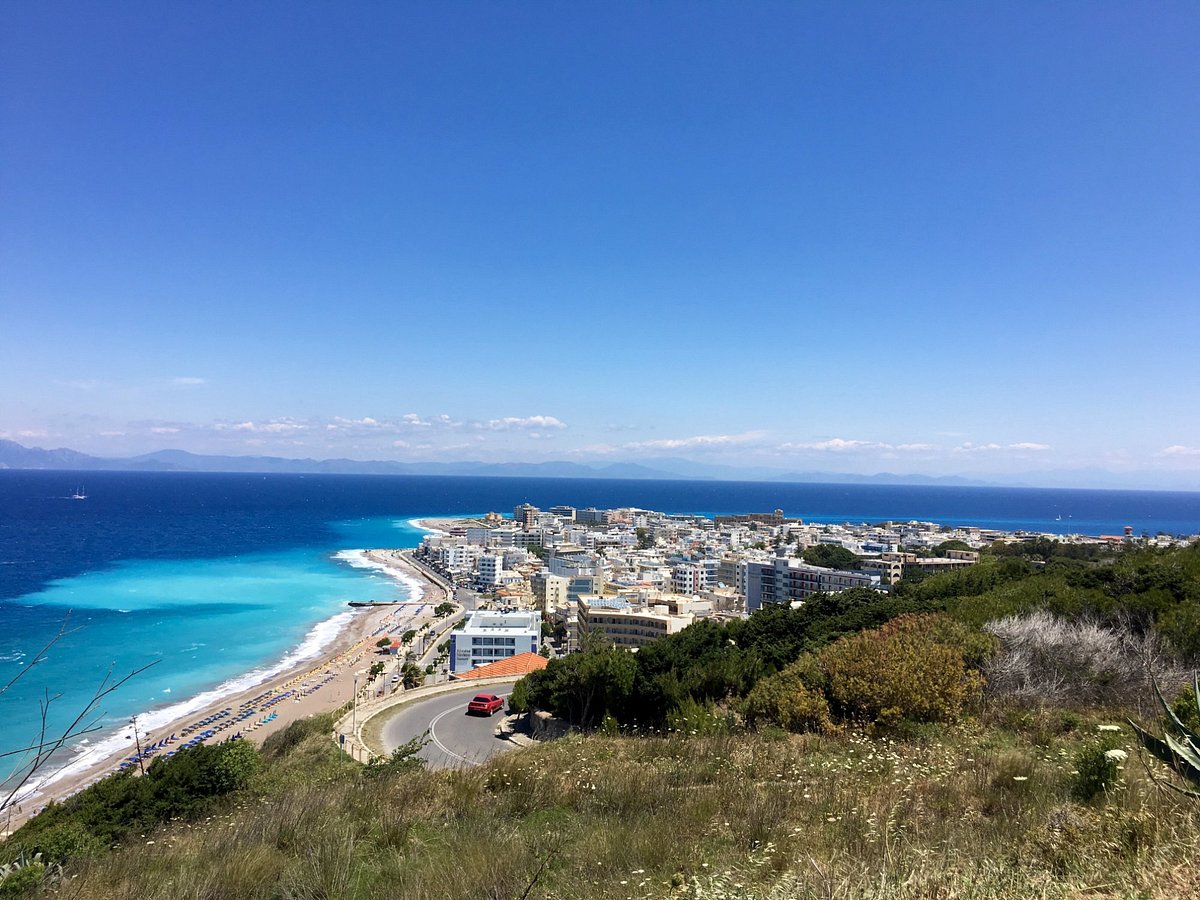 The Dodecanese Islands are known for their beautiful beaches and crystal-clear waters. Some popular beaches to visit include Elli Beach on Rhodes, Kastelia on Karpathos, and Apella on Astypalaia. For water activities, consider the following:
Day cruises: Explore the surrounding islands and amazing coastline
Sailing: Rent a boat and sail around the islands, enjoying the majestic views
Snorkeling and scuba diving: Discover the rich marine life and beautiful underwater scenery
Historical Sites and Attractions
Each island in the Dodecanese has its unique historical and cultural attractions. Here are some notable places you shouldn't miss:
Rhodes: Visit the Palace of the Grand Masters, the Archaeological Museum, and the Aquarium
Patmos: Explore the Nikolaidis mansion, a stately home that has been converted into an exceptional gallery
Nisyros: Check out the Volcanic Museum, which offers remarkable insights into the island's geology
Outdoor Adventures
The Dodecanese islands not only offer wonderful beaches and rich history but also great opportunities for outdoor activities. Some popular activities on the islands include:
Hiking: Wander picturesque trails across various islands, such as the walking paths in Karpathos and Symi
4WD Tours: Drive around and explore the islands' diverse landscapes
Nature and wildlife tours: Observe the local fauna and flora in their natural habitats while learning about the islands' unique ecosystems
Local Cuisine and Nightlife
The Dodecanese Islands offer a variety of traditional Greek dishes and local recipes for you to savour. Most restaurants and tavernas on the islands will serve fresh seafood, delicious mezze platters, and regional specialties such as moussaka and souvlaki. Be sure to try some local cheeses like mizithra and graviera, as well as honey-infused desserts like baklava and kataifi.
Street food is another great way to sample local flavours in the Dodecanese. Look out for souvlaki stands, gyros, and koulouri (Greek bread rings) as you explore the islands. Be sure to complement your meal with a refreshing glass of ouzo or a cup of strong Greek coffee.
When it comes to nightlife, the Dodecanese has something to suit all tastes. For vibrant and intense nights out, head to Rhodes island, particularly the town of Faliraki. With clubs open until sunrise, you'll find plenty of opportunities to dance the night away. Other bustling spots on the island include Rhodes Town, Lindos, Ialyssos, Theologos, and Kallithea.
On the other hand, if you prefer a more laid-back atmosphere, the smaller islands such as Symi, Nisyros, and Patmos offer quaint tavernas and cocktail bars where you can relax and enjoy the marvellous views of the Aegean Sea. Many of the smaller islands are also known for their live music events featuring traditional Greek musicians and dancers, providing a unique and authentic experience of the local culture.
Overall, the Dodecanese Islands offer a captivating mix of local cuisine and vibrant nightlife, set against a backdrop of stunning landscapes and rich cultural history. Whether you're a foodie, a party-goer, or simply looking to soak up the atmosphere, the Dodecanese has something for everyone.
Travel Tips and Safety
When preparing to visit the Dodecanese Islands, there are several travel tips and safety measures to keep in mind. These picturesque islands, located in the southeastern part of Greece, offer a perfect blend of stunning beaches, medieval architecture, and rich history.
First and foremost, plan your trip according to the season. The best time to visit the Dodecanese Islands is between May and October, when the weather is warm and sunny. Be aware, though, that peak tourist season is July and August, which means more crowded destinations and higher prices.
In terms of transportation, be prepared to use ferry services to travel between the islands. While some islands, like Rhodes and Kos, have airports, many smaller islands can only be reached by boat. Bear in mind that ferry schedules may change due to weather conditions, so it's a good idea to stay updated and have a flexible itinerary.
Accommodation on the Dodecanese Islands varies from luxurious resorts to budget-friendly guesthouses. Booking in advance is highly recommended, especially during the high season. For those seeking a more authentic experience, try staying at a locally-owned guesthouse or Airbnb.
Regarding safety, the Dodecanese Islands are generally considered safe for travellers. However, it's always a good idea to take some basic precautions:
Keep an eye on your belongings, particularly in crowded areas.
Use reputable taxi services or rent a car from a reputable agency to avoid being overcharged.
Pay attention to weather forecasts to avoid potential storms or rough sea conditions.
Aside from these general tips, always follow local advice and respect customs and cultural differences. Remember to dress modestly when visiting religious sites and to be eco-conscious by keeping beaches clean and avoiding environmentally harmful activities.
Finally, learn some basic Greek phrases. While English is often spoken in popular tourist areas, making an effort to communicate in Greek can enrich your experience and help you connect with locals.
By following these travel tips and safety recommendations, you'll ensure a rewarding and enjoyable experience on your Dodecanese Islands adventure.
Sustainable Tourism on the Dodecanese Islands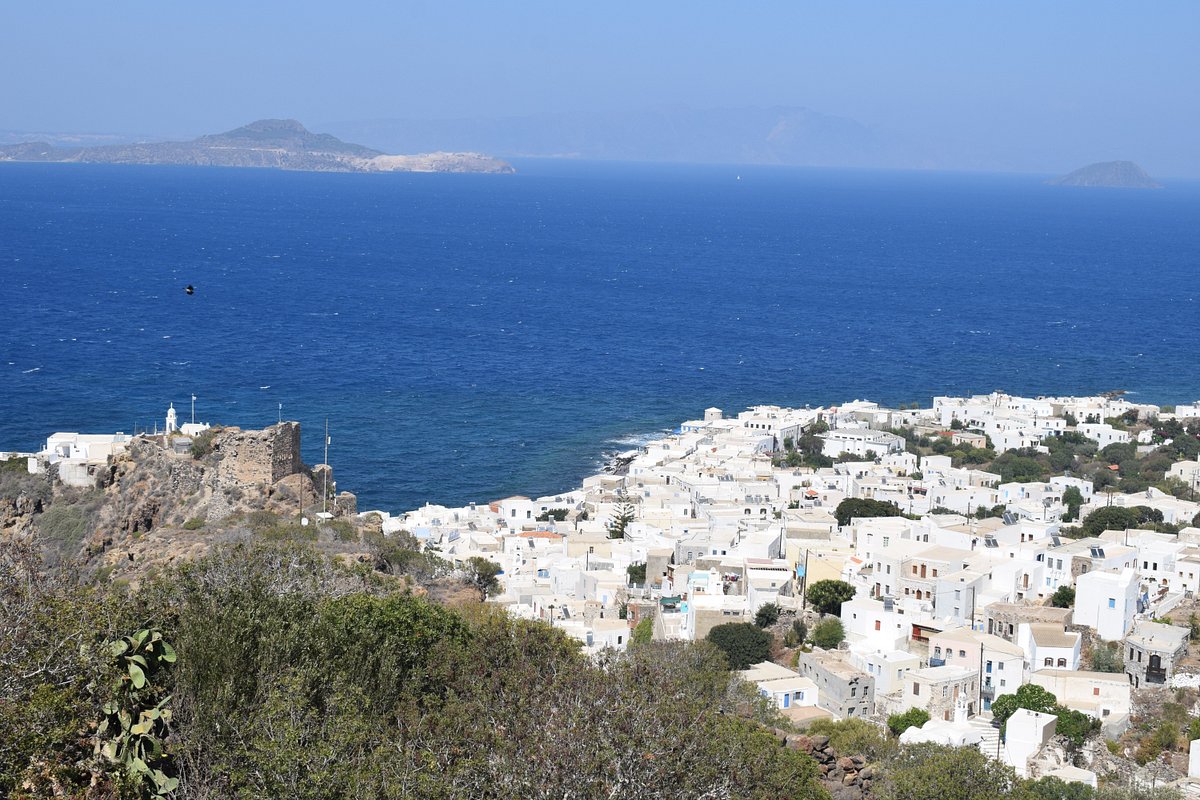 The Dodecanese Islands are becoming increasingly popular for sustainable tourism, offering visitors a blend of top-tier experiences without compromising on eco-friendliness. A prime example is the island of Rhodes, which has made significant strides in sustainable practices to preserve its natural beauty.
Astypalea is another island where visitors can indulge in sustainable holidays. This picturesque island focuses on reducing waste, lowering energy consumption, and using environmentally friendly modes of transportation. Local businesses in the area are also committed to sustainability by using locally-sourced produce and minimising plastic waste.
The island of Halki is a haven for nature lovers. The charming island promotes sustainable tourism by offering eco-friendly accommodation options and emphasizing the preservation of its stunning landscapes. Visitors can engage in low-impact activities such as hiking, snorkelling, and exploring ancient ruins – all while respecting the delicate ecosystem.
Kalymnos, Nisyros, and Leros are equally impressive for sustainable travel. These lesser-known islands offer travellers opportunities for culture-packed adventures in a responsible manner. The islands encourage visitors to travel at a slower pace, allowing for a deeper connection with the local environment and community.
By choosing the Dodecanese Islands as the destination for a green holiday, travellers not only enjoy remarkable experiences but also contribute to the preservation of these stunning islands for generations to come.
Frequently Asked Questions
Best time to visit?
The Dodecanese Islands have a Mediterranean climate with warm, dry summers and mild winters. The best time to visit is between May and September, when temperatures are pleasant, and there is the least chance of rain. However, July and August can be crowded with tourists, so plan your visit accordingly if you prefer a quieter experience.
Top islands to explore?
While there are 12 main islands in the Dodecanese, some of the most popular and must-visit islands include Rhodes, Kos, Karpathos, and Patmos. Rhodes is known for its ancient ruins, medieval old town, and beautiful beaches, while Kos has a mix of historical sites and charming villages. Karpathos offers traditional villages, stunning beaches, and impressive landscapes, and Patmos is famous for its Monastery of Saint John, a UNESCO World Heritage Site.
Island hopping tips?
To get the most out of your time in the Dodecanese Islands, plan your itinerary in advance, be flexible with your travel dates, and consider booking accommodation and ferry tickets early to secure the best deals. Additionally, splitting your time between a mix of larger, more popular islands and smaller, off-the-beaten-path islands can provide a balanced experience.
Best beaches?
The Dodecanese Islands are home to many beautiful beaches, each with its own unique features. Some of the top beaches include Elli Beach in Rhodes, with its golden sand and clear waters, Tigaki Beach in Kos for its pristine conditions and water sports, Apella Beach in Karpathos, with its turquoise water and dramatic cliffs, and Livadi Beach in Patmos for a more secluded experience.
Dodecanese vs Cyclades?
While both the Dodecanese and Cyclades island groups offer stunning landscapes and rich history, they each have their own unique characteristics. The Dodecanese Islands tend to have a more diverse landscape, with fertile green areas contrasting against rocky hills, and offer a blend of cosmopolitan and traditional experiences. The Cyclades, on the other hand, are known for their blue-and-white architecture and windmills, and generally have a more consistent island experience, with a focus on relaxation and nightlife.
Local attractions?
There are many local attractions worth exploring in the Dodecanese Islands. Some highlights include the Palace of the Grand Master in Rhodes, the ancient Asklepieion in Kos, the Olymbos village in Karpathos, and the Cave of the Apocalypse in Patmos. Additionally, visitors can enjoy numerous archaeological sites, impressive fortresses, and beautiful monasteries throughout the island group.