The Northern Aegean Islands are a cluster of enchanting Greek isles situated near the coast of Turkey. These islands, including Lesbos, Chios, Ikaria, Samos, Lemnos, and Samothrace, offer a unique blend of rich history, beautiful landscapes, and pristine beaches. Each island boasts a distinct character and attractions, making them a must-see destination for travelers seeking to immerse themselves in the authentic essence of Greece.
The islands are endowed with an array of attractions, including the Sanctuary of the Great Gods, one of Greece's most enigmatic archaeological sites. Nature lovers can also explore the mesmerising beauty of the Lesvos Petrified Forest through its Natural History Museum. Delightful traditional villages await visitors on each island, providing a warm welcome and a glimpse into the region's captivating culture.
When visiting the Northern Aegean Islands, travellers can expect to encounter crystal-clear waters, stunning sandy and pebbly beaches, and fascinating green landscapes. The islands' proximity to the Asia Minor coast sets them apart from other Greek tourist hotspots, offering a delightful blend of cultural flavours, making the Northern Aegean Islands an unforgettable experience for everyone.
Northern Aegean Islands Overview
Geography and Climate
The Northern Aegean Islands are located in the Aegean Sea, near the coast of Turkey. This island cluster includes famous islands such as Lesbos, Chios, Ikaria, Samos, Lemnos, and Samothrace. These islands boast green landscapes, beautiful sandy and pebbly beaches, and crystal-clear waters.
The climate is typically Mediterranean, with mild winters and warm, sunny summers. Average temperatures in the summer months range from 16°C to 28°C, making it an ideal time to visit the islands.
History and Culture
The history of the Northern Aegean Islands dates back to ancient times, with each island having a rich and fascinating past. Visitors can explore archaeological sites, beautiful castles, and well-preserved ancient ruins. The islands played a vital role in the development of Greek culture and have been home to famous ancient philosophers, such as Pythagoras.
The people of the Northern Aegean Islands have a diverse and vibrant culture, with a strong emphasis on tradition and authenticity. On these islands, visitors can expect to experience traditional music, dance, and crafts, all of which contribute to their unique charm.
Local Cuisine
The Northern Aegean Islands offer a variety of delicious local dishes that are sure to delight travellers. With the islands surrounded by the sea, seafood is a popular choice amongst locals and visitors alike. Dishes such as grilled octopus, fried calamari, and fresh fish are common on the islands. Other traditional dishes include:
Moussaka: A mouth-watering oven-baked dish made of layers of aubergine, minced meat, and béchamel sauce.
Souvlaki: Tasty meat skewers, typically served with grilled vegetables and tzatziki sauce.
Spanakopita: A delectable spinach and feta cheese pie wrapped in layers of crispy filo pastry.
Moreover, the islands are home to several unique cheeses, wines, and olive oils, which make excellent additions to any meal or souvenir items to take home.
Travelling to the Northern Aegean Islands
Getting There
The Northern Aegean Islands are a group of stunning Greek islands, including Chios, Samos, and Thassos, among others. To get to these islands, you have multiple options:
By air: Samos and Chios have international airports, making them easily accessible by direct flights from numerous European cities during the summer season. For other islands in the region, you may need to fly into Athens and then take a connecting domestic flight.
By ferry: There are regular ferry services from mainland Greece to the Northern Aegean Islands. Ferries depart from Piraeus, the main port of Athens, and other cities such as Thessaloniki and Kavala. The journey varies in duration, so it's a good idea to check the schedule in advance.
Transportation within the Islands
Once you've arrived, getting around the islands is quite straightforward. There are several transportation options available:
Buses: Local buses are an affordable way to travel between the main towns and villages across the islands. They usually operate on a daily schedule, but be sure to check with local operators for any updates.
Car rentals: Renting a car provides you with greater flexibility to explore the islands at your own pace. Remember that you'll need a valid driver's license and adhere to the local traffic rules.
Scooters and bikes: These are popular choices for getting around the smaller islands and coastal areas. Rentals are available in various locations, but keep in mind that you'll need a helmet and may require a valid motorcycle license for larger scooters.
Taxis: Taxis are available on most of the islands and can be found at popular spots like airports and ferry ports. Always agree on a fare before getting in to avoid any misunderstandings.
Best Places to Visit
Lemnos
Lemnos is a beautiful and peaceful island that offers picturesque landscapes and traditional villages. Here, you can visit Myrina, the island's capital, where you will find the imposing Castle of Myrina and the fascinating Archaeological Museum of Lemnos. Don't miss the ancient city of Poliochni, one of the oldest organised settlements in Europe.
Lesbos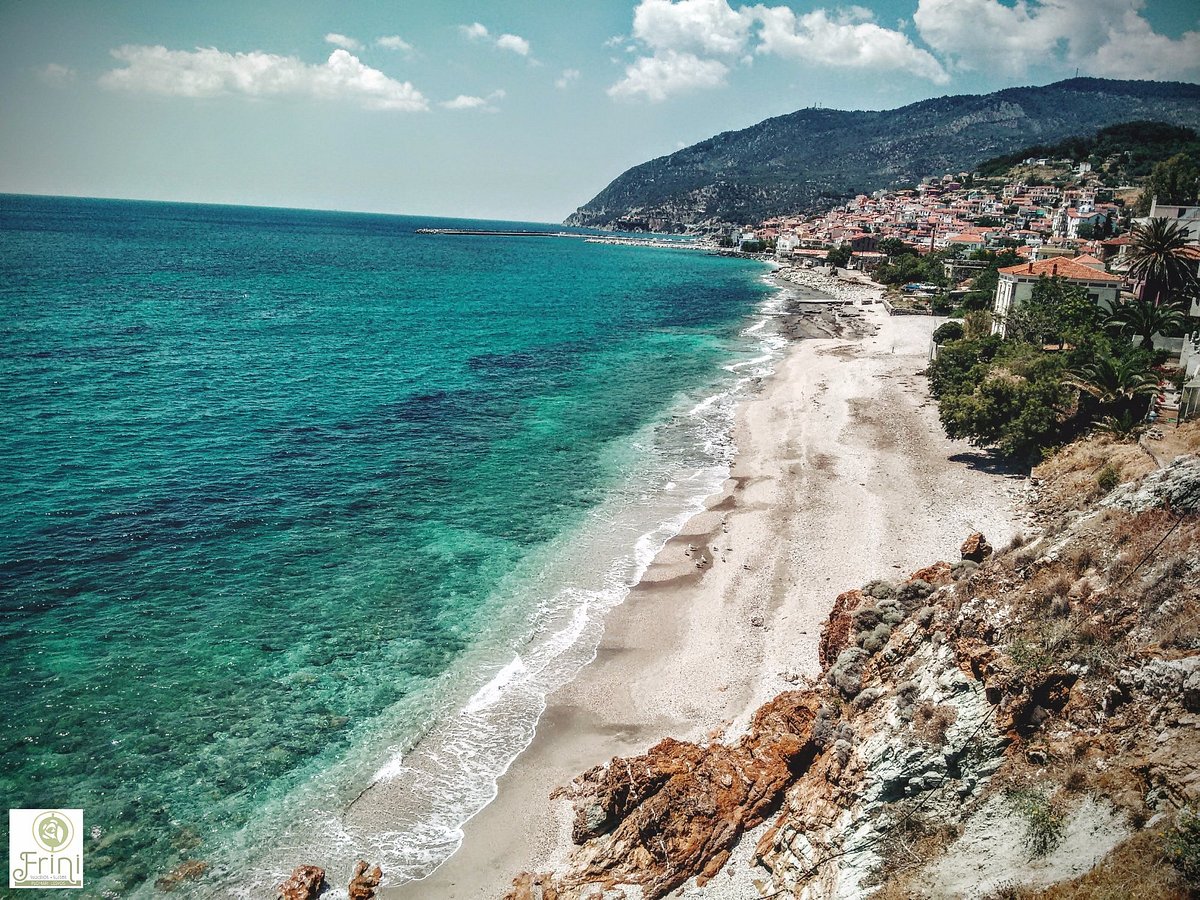 Lesbos is the third-largest Greek island and is known for its stunning beaches, vast olive groves, and vibrant cultural events. In Lesbos, you can explore the Petrified Forest of Sigri, a UNESCO Geopark, and the charming village of Molivos with its hilltop fortress and beautiful harbour. The island is also home to the Museum of Industrial Olive Oil Production, which showcases the island's long history in olive oil production.
Chios
Chios is renowned for its medieval villages, well-preserved Byzantine monasteries, and the production of mastic, a unique natural resin. Visit the beautiful village of Pyrgi with its distinctive geometric-patterned houses, and the 11th-century Nea Moni Monastery, a UNESCO World Heritage Site. Chios also offers pristine beaches, such as Mavra Volia, known for its black pebbles and translucent waters.
Samos
Samos is an island of lush vegetation, vibrant culture, and significant historical importance. Explore Pythagoreion, an ancient fortified port that's been declared a UNESCO World Heritage Site, and the impressive Temple of Hera. Seize the opportunity to visit the Samos Wine Museum and taste the famous local Muscat wine.
Ikaria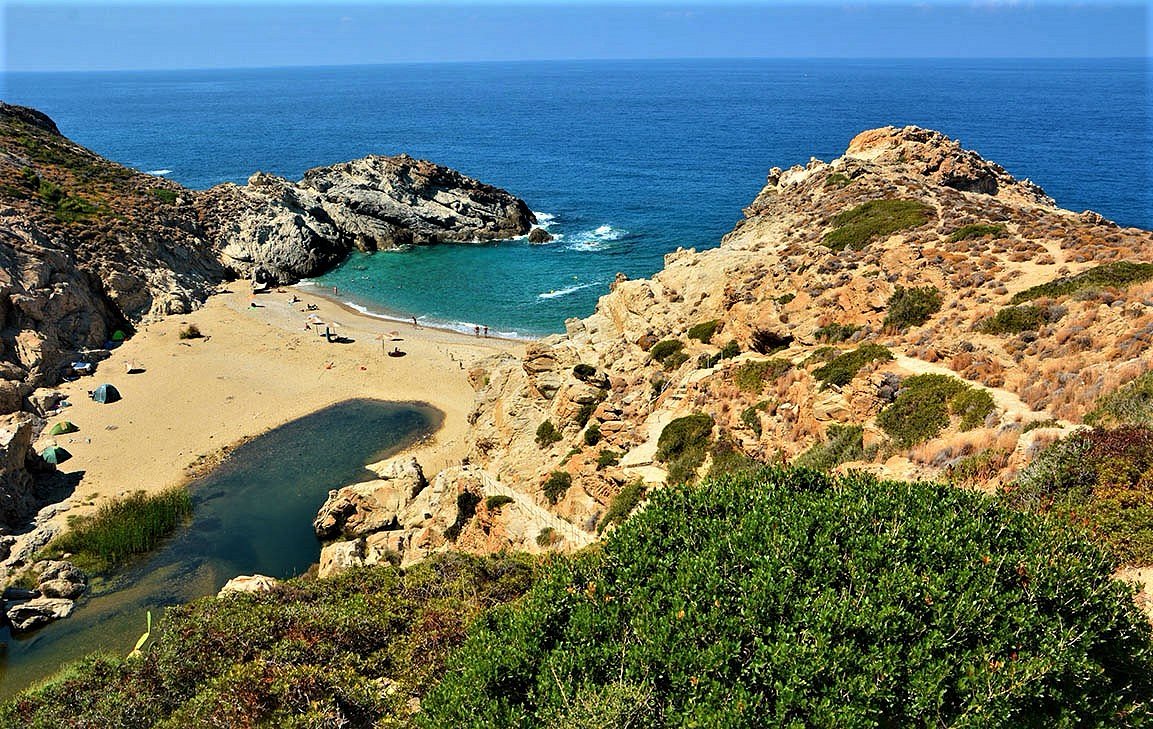 Ikaria is a serene island, famous for its longevity and unique local culture. Discover the remote village of Christos Raches, known for its reverse daily rhythms, and the ancient archaeological site of Drapano Bridge, which features a 16th-century stone bridge. Ikaria has many hiking trails, and a visit wouldn't be complete without trying the island's rejuvenating thermal springs in Agios Kirykos.
Thassos
Last but not least, Thassos is an island marked by its lush green mountains, crystal-clear waters, and golden sandy beaches. Delight in the archaeological site of Ancient Thassos, which houses the ruins of the Agora and an ancient theatre from the 5th-century BC. Relax at the incredible Paradise Beach, known for its natural beauty and sparkling turquoise waters.
Accommodation Options
The Northern Aegean Islands offer a variety of accommodation options for travellers to choose from. Whether you are looking for luxury resorts, private holiday rentals, or budget-friendly choices, you will find something to suit your needs and preferences on these picturesque islands.
Hotels and Resorts
There are numerous hotels and resorts available across the Northern Aegean Islands, catering to different budgets and tastes. Some popular locations with a good range of hotel options include:
Samos: 46 hotels
Karlovasi: 23 hotels
Kokkari: 62 hotels
Agios Kirykos: 40 hotels
These hotels often feature amenities such as swimming pools, on-site restaurants, and beachfront locations, making for an enjoyable and convenient stay.
Holiday Rentals
For travellers seeking a more private and personalised experience, holiday rentals may be the perfect option. You can find a variety of rental options on various islands, including:
Holiday rentals include villas, apartments, and traditional houses, giving visitors the opportunity to enjoy the islands' local architecture and culture while experiencing a more home-like atmosphere.
Budget Choices
Budget-savvy travellers will also find excellent accommodation options in the Northern Aegean Islands. There are a number of budget hotels, guest houses, and hostels available, often offering simple, clean rooms and basic amenities. This enables visitors to enjoy the natural beauty and rich history of the islands without breaking the bank. It is always a good idea to research and book budget accommodations in advance, especially during peak travel seasons, to secure the best deals and avoid disappointment.
Please remember that the availability and range of accommodation options may vary depending on the specific island you are planning to visit. It is always wise to do some research and book your stay well in advance to ensure a smooth and enjoyable trip to the Northern Aegean Islands.
Activities and Excursions
Beaches and Swimming
The Northern Aegean Islands offer a myriad of stunning beaches perfect for swimming and relaxation. Some of the most popular beaches include Agios Ioannis on Ikaria, Kokkari Beach on Samos, and Skala Sykaminias on Lesvos. Crystal-clear azure waters, golden sands, and a serene atmosphere make these beaches ideal for a day under the sun.
Hiking and Nature
Nature lovers will find plenty of opportunities to explore the diverse landscapes of the Northern Aegean Islands. Ikaria, for example, is home to the ancient forest of Ranti, where a lush ecosystem thrives amongst canyons, creeks, and waterfalls. There are also various marked hiking trails, such as the Chalaris Gorge on Samos, which lead to picturesque and secluded spots throughout the islands.
Historical Attractions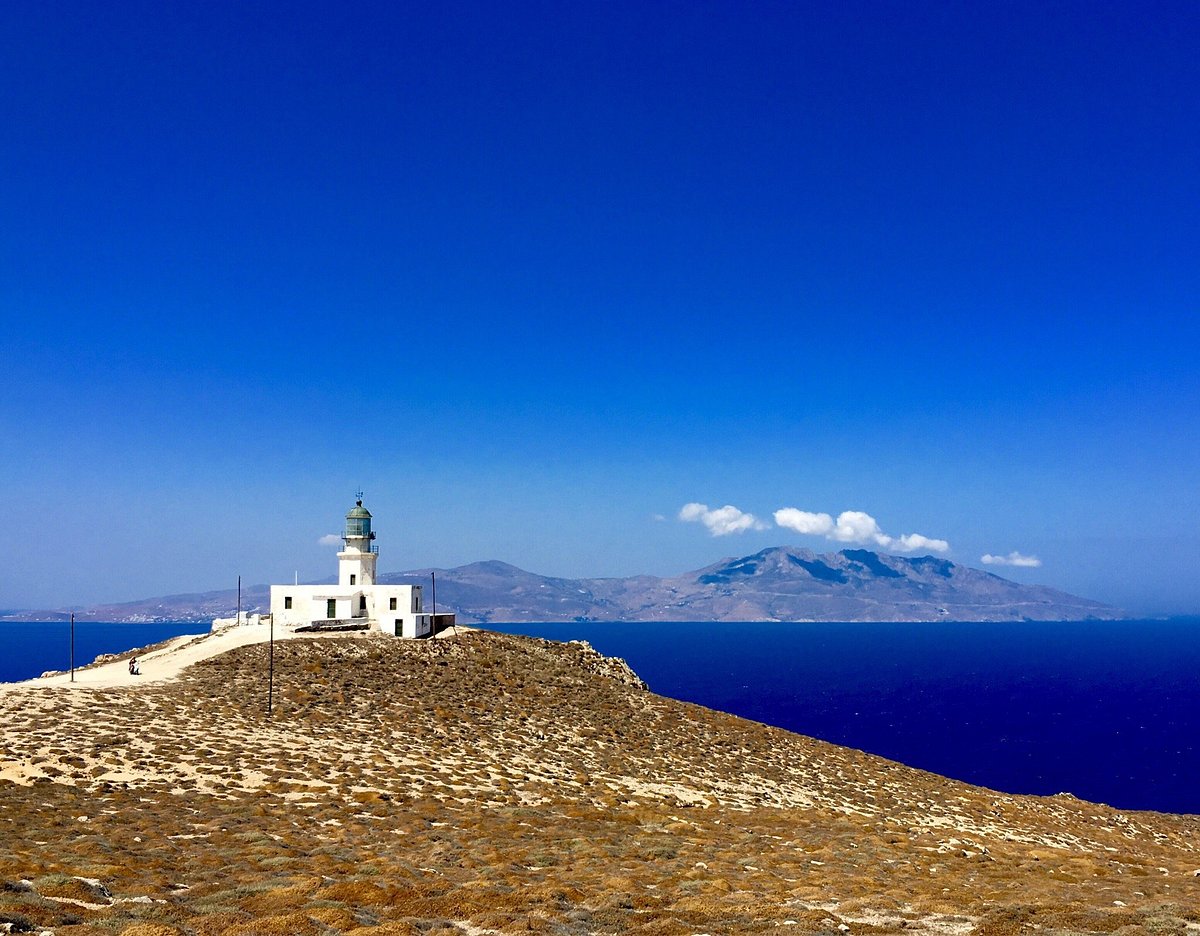 History enthusiasts will enjoy the rich heritage and historical sites scattered across the Northern Aegean Islands. A few must-visit locations include:
Pythagorean Archaeological Site: The birthplace of the famous mathematician Pythagoras, located on the island of Samos.
Ancient Theatre of Mytilene: A well-preserved ancient theatre on the island of Lesvos, dating back to the Hellenistic period.
Armenistis Lighthouse: An iconic lighthouse on the island of Ikaria, built in 1890 and still functioning.
Don't miss out on these fascinating glimpses into the history and culture of the Northern Aegean region.
Water Sports
For thrill-seekers, the Northern Aegean Islands offer a range of water-based activities to get your adrenaline pumping. Windsurfing is popular due to the region's reliable winds, with Kokkari Beach in Samos being a top location for both beginners and experienced surfers. Diving enthusiasts will find an array of colourful marine life and underwater caves to explore, while sailing and sea kayaking provide an invigorating way to explore the coastline's hidden coves and beaches.
Travel Tips and Recommendations
Safety and Health
While the Northern Aegean Islands are generally safe for travellers, it is important to follow basic safety measures just like any other destination. Petty theft can occur, so be cautious with your belongings, particularly in crowded areas.
In terms of health, ensure you have travel health insurance in case of emergencies and carry a small first-aid kit for minor ailments. Tap water on the islands is generally safe to drink, but it is advisable to buy bottled water in remote areas. As the sun can be strong, wear sun protection and stay hydrated to avoid heatstroke.
Best Time to Visit
The ideal time to visit the Northern Aegean Islands is between May and September. During these months, you can expect sunny weather and warm temperatures, perfect for exploring the islands and enjoying outdoor activities. July and August are the peak tourist months, so if you're looking for a more peaceful experience, consider visiting in late spring or early autumn when there are fewer crowds.
Currency and Exchange Rates
The official currency in the Northern Aegean Islands, as in the rest of Greece, is the Euro (€). It is advisable to have some cash on hand for smaller purchases and in remote areas where card payments might not be accepted.
Banks and ATMs: You can find banks and ATMs in larger towns and tourist areas for easy access to cash. Be aware that there might be withdrawal fees depending on your home bank's policies.
Currency exchange: Currency can be exchanged at banks, exchange offices, and some hotels. However, it is generally more favourable to exchange money at a bank for better rates.
Card payments: Major credit and debit cards are accepted in most hotels, restaurants, and tourist attractions. However, it's a good idea to carry cash for smaller businesses and remote areas of the islands.
Remember to inform your bank of your travel plans to avoid any issues with card payments during your trip.
Frequently Asked Questions
What are the top sights in Syros?
Syros is known for its neoclassical architecture, picturesque beaches, and captivating history. Top landmarks include Ermoupolis, the island's capital, with its distinctive Town Hall and Agios Nikolaos Church. Don't miss out on a stroll in Ano Syros, a medieval settlement with charming alleys and breathtaking views. Lastly, relaxing on some of Syros' beautiful beaches like Galissas and Kini is also recommended.
How to travel between Naxos and Mykonos?
Travelling between Naxos and Mykonos is easy and convenient, thanks to frequent ferry services. High-speed ferries cover the route in approximately 40 minutes, making day trips between the islands possible. Alternatively, standard ferry services are also available and typically take about 1.5-2 hours.
Best time to visit Santorini?
The best time to visit Santorini is from late April to early October, when the weather is warm and sunny. Peak tourism season is between June and August, so if you prefer fewer crowds, consider visiting during the shoulder months of April, May, September, or October.
Are Rhodes and Kos family-friendly?
Yes, Rhodes and Kos are both family-friendly destinations offering a wide range of activities and attractions suitable for all ages. Rhodes boasts of beautiful beaches, historical sites like the Palace of the Grand Master, and natural attractions such as the Valley of the Butterflies. Similarly, Kos provides child-friendly beaches, a fascinating historical site in Asklepion, and recreational activities like water parks, making both islands perfect for families.
Main attractions in the Dodecanese?
The Dodecanese islands are an archipelago in the southeastern Aegean Sea, offering rich cultural heritage and natural beauty. Key attractions include the medieval Old Town of Rhodes, the volcanic island of Nisyros, the imposing Monastery of St. John in Patmos, and the ancient ruins in Kos. Beach lovers will also enjoy pristine shores in smaller islands like Halki, Symi, and Leros.
Which Cyclades island is least touristy?
For travellers seeking less touristy destinations, the Cyclades offer quieter islands with untouched beauty. Anafi, Sikinos, and Folegandros are three lesser-known islands in the Cyclades that have managed to maintain their traditional charm, with fewer visitors compared to the popular islands of Mykonos and Santorini. Here, you can enjoy an authentic Greek experience while exploring serene landscapes and unspoilt beaches.